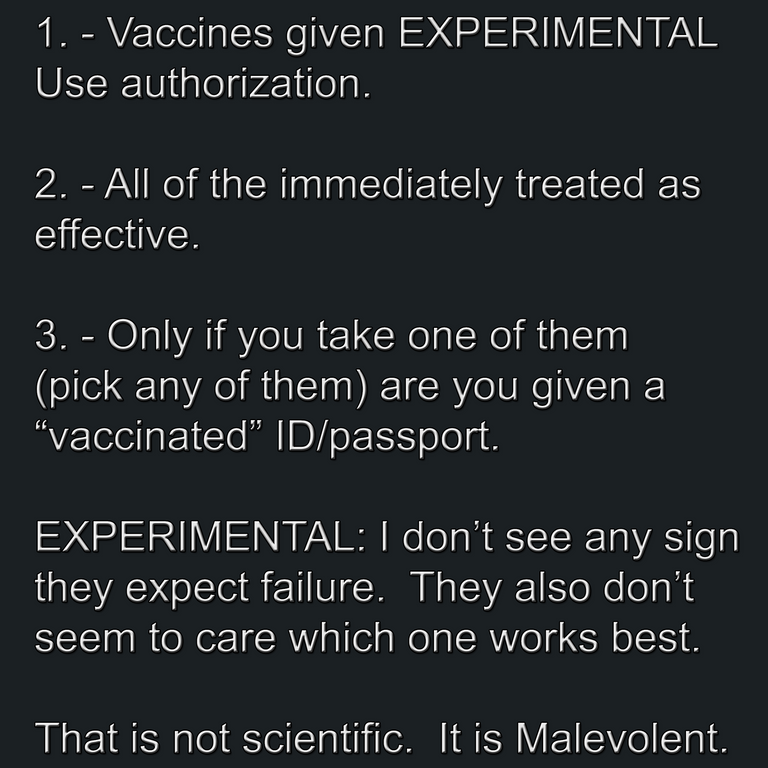 ---
Text version:
Vaccines given Experimental Use Authorization (EUA).
All of them immediately treated as effective.
Only if you take one of them (pick any of them) are you given "vaccinated" ID/passport.
EXPERIMENTAL: I don't see any sign they expect failure. They also don't seem to care which one works best.
That is not scientific. It is Malevolent.
---
I didn't have much more to say than this. It is a thought that began in my last post and has been growing. I had to share this short post so my mind will hopefully free me to go onto other things.