I look around me today and I see a world that seems to be largely ruled by fear. I see mechanisms/designs/processes in place that seem designed to amplify fear. I see people doing things because of fear. Often they are things they wouldn't even consider doing if not for the fear.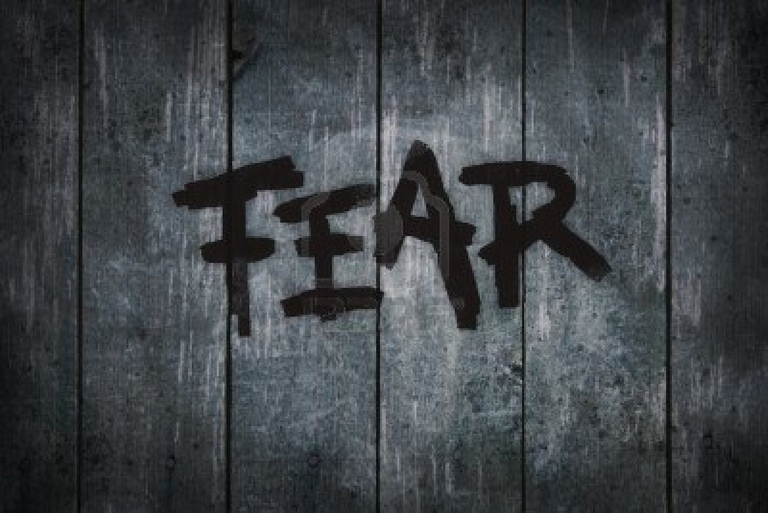 (Image Source: carrickbaptist.ie)
Why did people agree to a lockdown? Mostly due to fear.
Why do people agree to masks even when they can smell things like aerosols through the mask which clearly is proof they don't work? Again fear.
Why do people take Experimental Use Authorization vaccines when they normally would not andd make themselves part of an "experiment"? Fear.
Why do people allow them to ram through laws with nice sounding titles without knowing anything about the law? Fear.
Why do people cancel other people? Fear.
Why do people turn away from, ridicule, and ignore people when they hear the label conspiracy theory? Fear.
Why do they vote for many of the people they do when they haven't actually researched anything? Fear.
Why do they put their money into savings accounts that do not appreciate as fast as inflation? Fear.
These days I'd say the thing that seems to be the controlling motive for most things in most people is Fear.
Some of those don't make sense...
At least that may be what you are thinking. Are you so certain of that?
As I wrote those above I was suspecting some people might be wondering what some of those actually had to do with fear. I'd like to go ahead and look at each of those. I suspect talking about each of them may be beneficial to some and it will let me get my thoughts out. The list of things motivated by fear these days is vast. I cherry picked a few I could think of.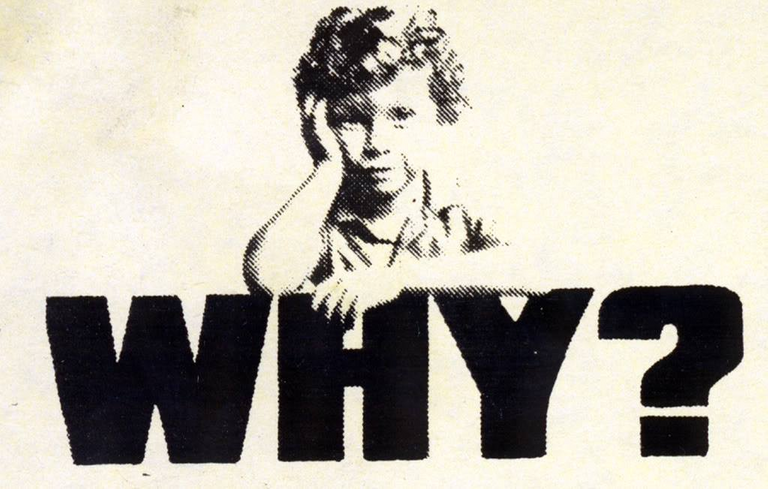 (Image Source: bigidea.co.uk)
---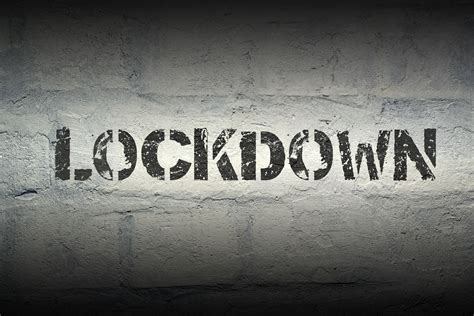 (Image Source: counsinssafety.co.uk)
The Lockdown
We were lead to believe that if we didn't lock down vast numbers of people would die. We were told the lockdown only needed to be for 15 days because that was the incubation period of COVID. Yet the lockdown continues more than a year later. The few islands of bravery that didn't give in to the fear seem to have fared the best in this action. Decisions motivated by fear are often the wrong decisions.
The media, the governments, and the "experts" they marched out kept pushing the fear. It is everywhere. Their actions rarely seem designed to mitigate fear. They seem designed to make people live in a perpetual state of fear. Why? Maybe because people are easy to motivate, are rash, are more gullible, etc. when they are afraid?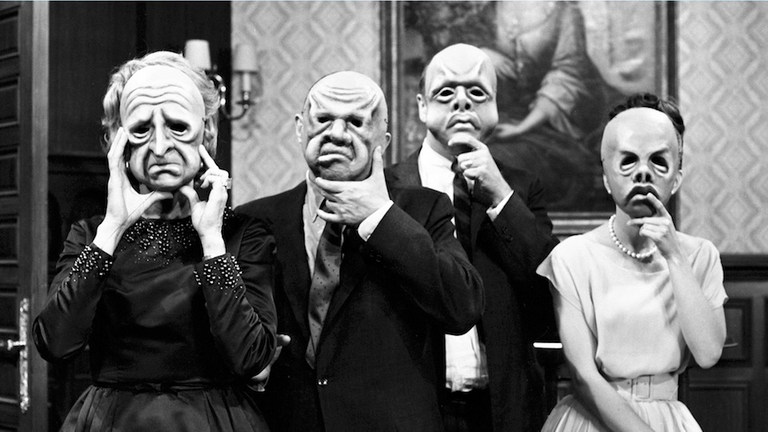 (Image Source: persuasivechristianparent.com)
The Masks
Then they pushed the masks. I watched China wearing masks before the CDC or WHO were even talking about COVID. My family and I wore masks and got strange looks in the U.S. before there was a blip about this from the CDC and WHO. I was paying attention. At first it looked like it might be as scary as they are making it out to be even to this day. By the time the CDC and the WHO started pushing it in the U.S. enough information had come out that we no longer saw a benefit to the masks. Then the mask mandates came. Pushing masks that short of stopping someone from coughing and spitting up onto other people by holding their cough behind their mask they do nothing.
Yet if you already had it and survived you should be immune by everything we know about illnesses prior to this. Likewise, if you have been vaccinated which if the vaccine works is designed to mimic the immunity that survivors have then you are not contagious. At least that is how it was prior to this "pandemic".
What reason do you see for an immune person or someone vaccinated to wear a mask? If they are not contagious they can't be spitting up material to give people COVID. They also are immune from such things from other people. The masks are insufficient to stop COVID in the air. This can be easily proven. Get a strawberry, peppermint, or otherwise aerosol spray. Spray it. If someone in the mask can tell you what the fragrance is and smell it then the mask certainly will do nothing against COVID. It is smaller than the aerosol droplets for those fragrances. The fact they can smell it proves the worthlessness of the mask...
Yet the mandates demand people that are immune wear the masks... Where is the logic or reason in that? How about when you realize the mask doesn't even work?
Fear. They use fear to convince you to do things that don't work. Why? Perhaps because it is a badge or easy to see indicator of people who are complying, and even if they don't think it make sense they are still complying and wearing the indicator and allowing their rights to be trampled on or at the very least eroded. The villain cackles, "How many people are still resisting our control?" Easier to predict the answer to that when all you have to do is count masked people.
Masks are convenient in other ways if you think about it. What if they need to take out someone that is particularly resistant? Could they just dress some people up and send them to burn down their house, kill them, etc.? The people on the scene are asked "What did they look like?" The answer "They had hats and were wearing masks". Everyone is wearing masks. How useful is that information for identifying anyone?
Fear. Fear of not complying. You had better do this OR ELSE.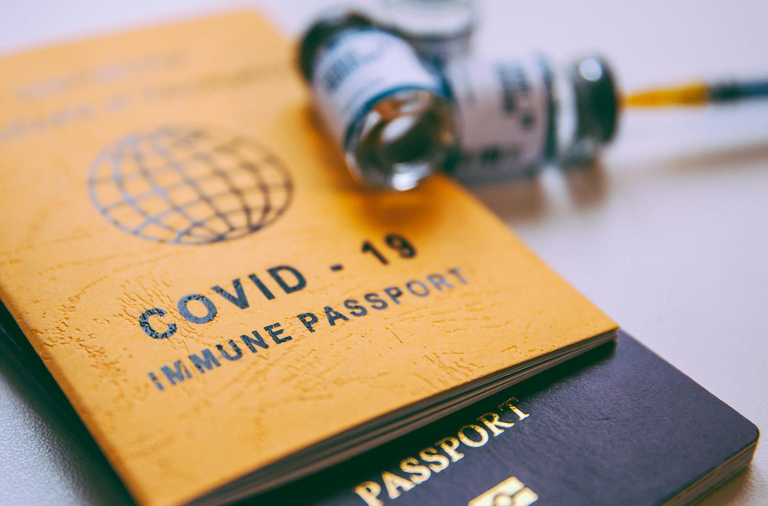 (Image Source: yahoo.com)
The EUA Vaccines
So much fear is being used here, but they have also resorted to bribery. Have you considered they are mandating people take these 100% experimental vaccines even if they had COVID and survived? Do you understand how crazy that is?
Have you forgotten what experimental means? It means unproven. It means they don't have enough data to say definitively that they work, how they work, etc.
Yet they are mandating it for EVERYONE.
Do you realize that COVID caused virtually no deaths in young people? The vaccines on the other hand are doing great damage to that population segment. The CDC is coming out about it. The WHO is coming out about it. Yet they continue to push them and demand them...
Why? What good does giving an experimental vaccine to a segment of the population that is in no danger from COVID do? What good does giving an experimental vaccine to survivors who are now immune to COVID do?


(Image Source: zerohedge.com - I guess surviving no longer makes you immune... link to article)

Are you afraid? Have you reacted in fear? Are they doing ANYTHING to actually ease your fears?
Now consider this... enough people were paying attention that were not complying...
Vaccine passports. What if you had it and survived? You are immune. You shouldn't need a vaccine and it actually would be quite stupid to take an experimental vaccine in such a case. Yet you can't get your vaccine passport without it. Why?
Your job. If you do not comply you will be fired because your job mandates all employees must be part of this "Experiment"... If you lose your job what will you do? Fear sets in. Ask yourself this if your job went out of business, or their budget decreased and they have to let you go what would you do? Are you going to let them experiment upon you because you are afraid you might not be able to survive without that job?
Why?
Then they started bribing people with drugs (Washington State), Lottery Tickets, College Scholarships, and all kinds of things if people would take the vaccine.
Now there are large and growing amounts of people with heart inflammation and blood clots. There are also a lot of dead people and growing. They try to cover it up but some of them do get reported.
Increasing amounts of people that were vaccinated are coming down with COVID some time after they are supposedly immune. There are some indications the vaccinated are hit harder by COVID than the unvaccinated.
It is even better if they can make you so afraid that you will do their dirty work for them and attack the unvaccinated and vilify them. You will go after those people who refused to be "experimental" test subjects.
How crazy is that? Kind of like a zombie trying to bite someone.
Since when did we allow "Experiments" to be mandatory for everyone? If you understand what an experiment is does that not sound extremely reckless and stupid?
Yet so many intelligent people fall for it. Why? FEAR.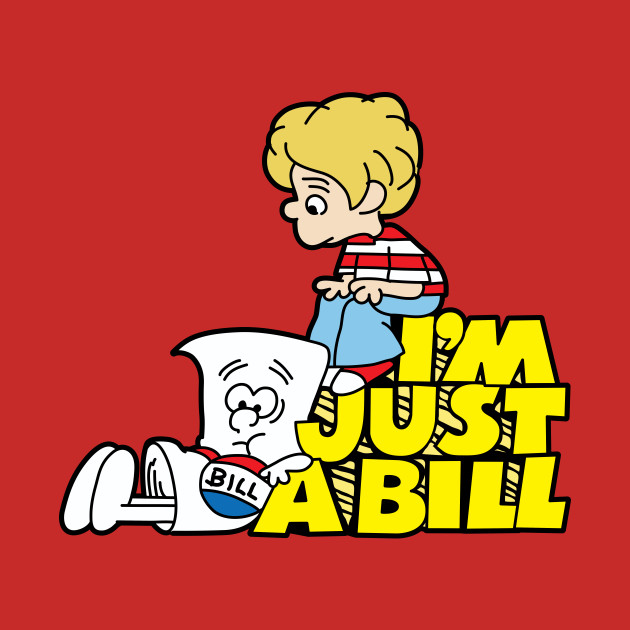 (Image Source: teepublic.com)
The Laws
They love to put laws out there like "For the People", and "The Patriot Act", and "No Child Left Behind".
Those titles are about harnessing fear...
Who wants to be known as the person who voted against the "For the People" act? Most people just look at titles. They won't know that the bill was better labeled the "Fuck the People" act and that is why I normally call it "F' the people" when I refer to it so I am not swearing. I went ahead with the swearing this time.
What will people say about you if you voted against "The Patriot Act" right after 9/11? That sounds scary. Yet it is far too long for you to read it before the vote. You vote YES for the patriot act without ever reading it.
Have you noticed since that time the bills have gotten longer and longer in terms of number of pages. The crazy Nancy Pelosi has even said "You have to vote for it to see what is in it" before. Thus why I call her crazy.
Yet it works. Why? Fear.
Fear of what people will think of you. Fear of what people will say about you. Fear that you might not get reelected. Fear that some lobbyists that are giving you big donations may stop donating.
Fear.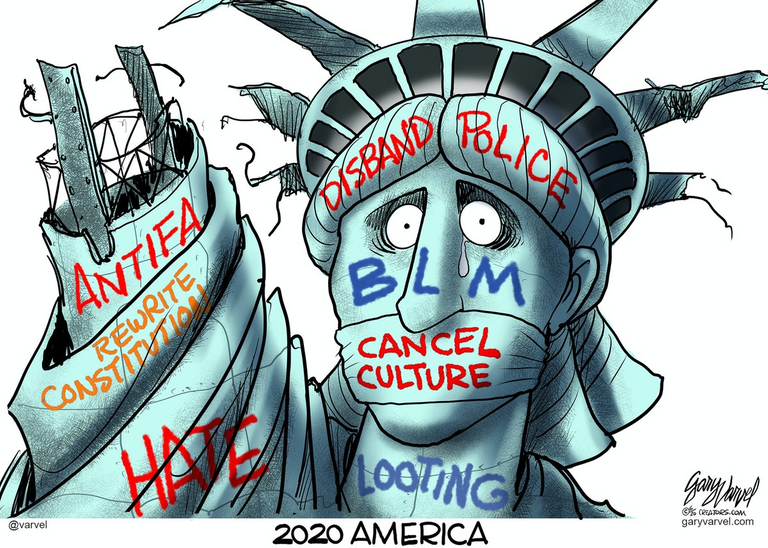 Cancel Culture...
When an authority figure, celebrity, or "expert" calls someone bad why do you attack them and help destroy them?
Perhaps because you've been conditioned to think if you are part of the crowd then the crowd will not attack you...
Fear.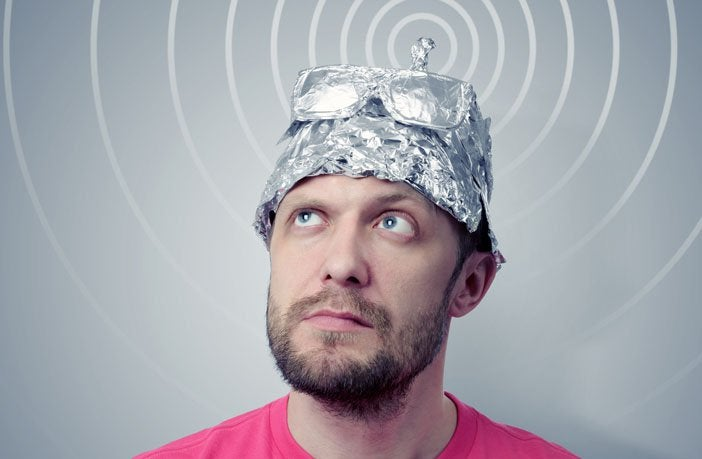 (Image Source: reddit.com - looks like Comedian Ryan Long)
Conspiracy Theory
Why do people ridicule, and turn away from people that have the label "Conspiracy Theorist" thrown at them?
Is it out of fear that if people see you talking to them that the "conspiracy theorist" label might then stick to you? Is it fear that what they say might brainwash you and make you unable to think clearly?
Is it fear that the government will start watching you and coming after you?
Is it fear that you might be cancelled?
Fear.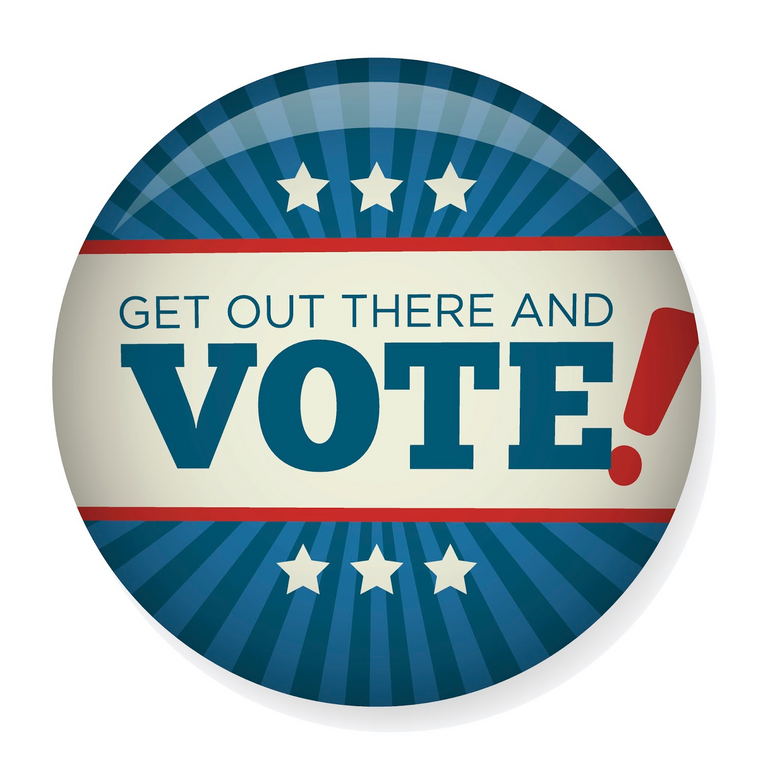 (Image Source: queencreekcommuniversitynews.blogspot.com)
Voting
Why do so many people vote for people simply because the news tells them the person is good and is who they should vote for without doing research?
Ideally if they don't research they shouldn't vote at all. Not voting is better than uninformed voting.
If they vote the way they were told to vote then they are just a puppet of whomever they listened to and they are amplifying the will and choices of someone else. Better not to vote at all.
What about the people who do research and they do have an informed decision on who they think they should vote for yet they vote for someone else because that is what they think "Everyone else" is doing?
Fear. Fear of being viewed as the outcast. Fear of being viewed as the enemy.
Such people should not vote. Voting should be an act of bravery. Bravery is what I'll talk more about in a bit.


(Image Source: shumangalam.com)
Savings Accounts
We have been conditioned to put our money into savings accounts for retirement. I do remember when I was very young 1970s-1980s and a friend of mine had a savings account that had an annual percentage return (APR) or 6%. This means if he left $100 in there in a year he would have $106. At the time inflation was around 3%. The appreciation of a savings account was more than inflation so it was an actual savings account.
Today savings accounts are STUPID. Yet people are not STUPID they just are operating on conditioned ideas and they likely haven't started to think about it.
If the common APR of a savings account is 0.55% and inflation is at 3% or in the case of this year much higher then while the number is going up the amount of stuff it can purchase is going down. You see the amount of money you HAVE is ultimately not as important as what you can buy with that money. If over time you can buy less and less things with the money in your savings account what are you actually saving?
If what you are putting savings into does not appreciate faster than inflation then you are actually losing, not saving.
Fear of not having savings lead us to use savings accounts. We were lead into a false sense of security and really anyone using a savings account is not saving. If you put it into physical things that gain value, or at least match inflation then that would be savings.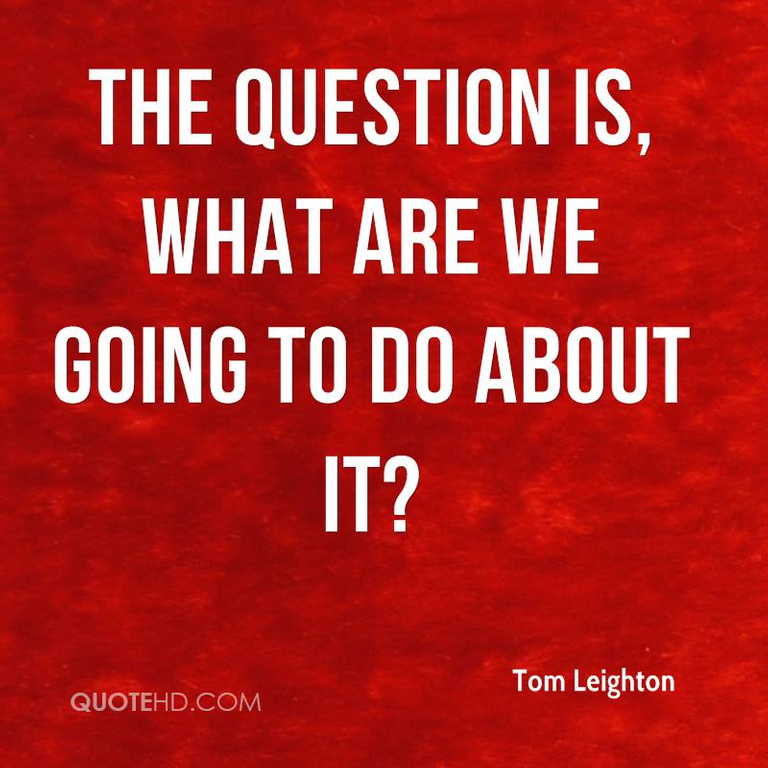 What do we do about it?
Perhaps a world dominated by fear needs to end. It is time for bravery.
A brave person is not without fear. They face their fear and take action anyway.
They choose not to be ruled by the fear.
That is sorely lacking in the world today and those pulling the strings, the puppet masters, love that fact.
That is why they bombard us every day without pause with more and more things to make us afraid.
When we are afraid we make stupid decisions, and are easy to control...

(Image Source: fontget.com)
Will you embrace bravery with me?
---
(Starting tomorrow I'll be out of town for a few days and may not respond to any replies. I will be back next week.)