This is not my normal fare. I was eating and my wife was telling me that she was reading about Ecuador going public and creating a display of a giant human in one of their museums. I had heard people talk about discoveries and how often places like the Smithsonian Institute would step in to investigate and the bones and finds would no longer be seen again. This is in the United States. The impression is that similar concealment of the topic has been occurring at other places in the world.
When my wife informed me of Ecuador I was inwardly nodding my head that it didn't surprise me it would be there. Why? When it comes to freedom I've been encountering more advocacy for freedom coming out of Ecuador over the past decade than pretty much anywhere else. Are they perfect? No. Would I want to move there? Not at the moment, but if I was forced to leave the United States they would be in the short list of places I would consider.
I am sitting here thinking they likely had some 10 to 11 foot tall specimen. I asked my wife "How big is it?"
She replied "36 feet". It is 7+ meters tall (actually more if it is 36 feet). I was surprised at that. I wasn't surprised to hear of such a skeleton but I did not expect it to be that large.
Now whether you believe it or not doesn't matter to me. I am not trying to convince you it is true. I simply found it interesting enough that I decided to do a post and share it with the rest of you.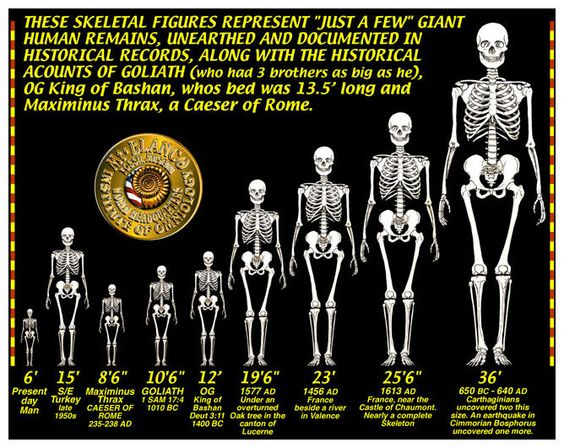 The above image is from the article my wife found that is Ecuador shows the skeletons of a breed of giants 7 times more than a normal human Continue reading at https://news-intel.com/ecuador-shows-the-skeletons-of-a-race-of-giants-7-times-larger-than-normal-human/ | News Intel. The article is from 3 months ago so perhaps there has been a change since then.
I am going to do some further research to see what other articles are out there and if anything has changed. I am researching as I write this so I could determine it is fraudulent by the time I reach the end. We shall see.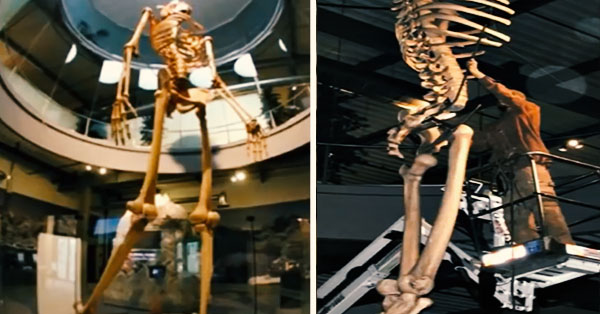 (This photo could easily be fakes with camera angle)
---
From what little I know about anatomy and physics I would think there would be some very serious problems with a figure this large. That does enhance my skepticism in this case. Had they been 10 or 11 feet tall I'd be less skeptical. This big though I do admit to having my doubts. Gravity and anatomy seem like they would make a bipedal human of this size impossible. Perhaps some of you that know these things can back me up or tell me how it could be possible.
---
I am going to embed some youtube videos here related to this topic:
---
And some articles...
Giant 7 – 8 Foot Skeletons Uncovered in Ecuador sent for Scientific Testing
I would certainly find that far more plausible than 36 feet.
Hidden history revealed: 7-meter-tall giant skeletons on display
Similar to the one my wife found.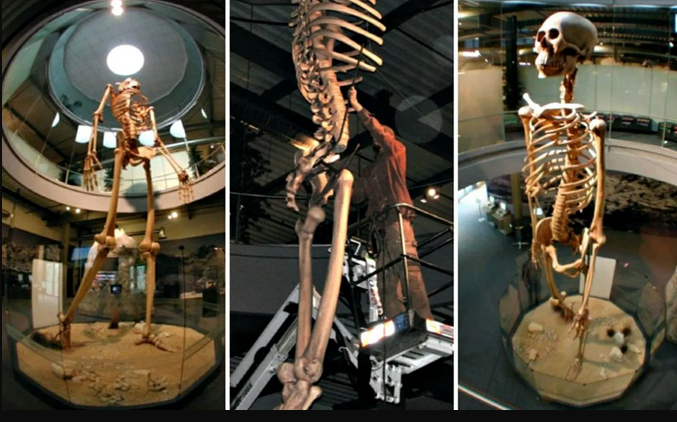 What you need to know about the lost city Of Giants in Ecuador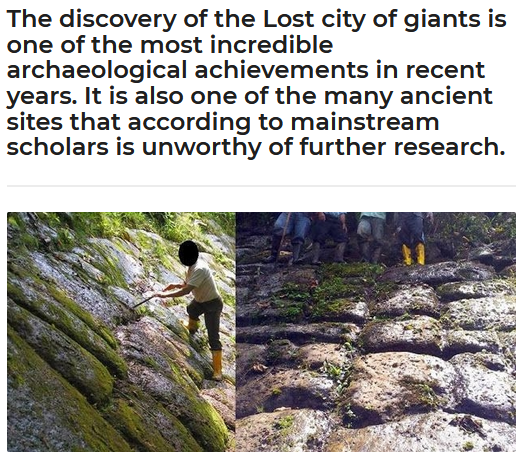 Ecuador Expose the Skeletons of an Ancient Race of Giant Humans – 7 Times Bigger Than Modern Humans - Archaeology News Network
Ecuador Expose the Skeletons of an Ancient Race of Giant Humans – 7 Times Bigger Than Modern Humans - Archaeology-World.com
---
I haven't found proof it is fake. A lot of different sites are talking about it. 36 feet seems not possible to me. I could see someone taking 7 feet and mistaking feet for meters and calling it 7 meters instead but even that is not 36 feet. Then the photos I keep seeing (same ones over and over an
I can think of ways you could fake them with camera angle and/or photoshop) show something that would be 36 feet and that display area was stated to have been designed with displaying this skeleton in mind.
I'd love to hear more if any of you know anything.
---
EDIT: My wife just shared another link with me...
7 Examples of Proof that Giants Existed