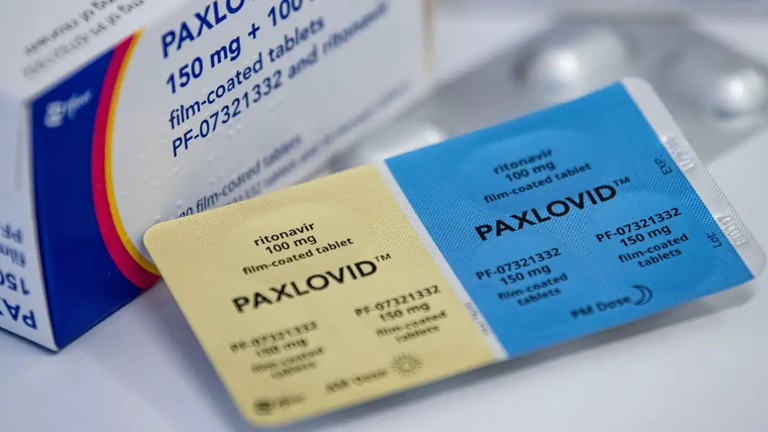 Source image
The results of an Israeli study of 109,000 patients and published in the New England Journal of Medicine on Wednesday should raise serious questions about governments' use of Pfizer's Paxlovid pill, which has suddenly become the gold standard treatment for COVID-19.
The Biden administration has already spent more than $10 billion to purchase the newly invented drug and make it readily available in thousands of pharmacies. More than 3.9 million prescriptions have been fulfilled since the drug was authorized.
In the US, the Paxlovid is sold by Pfizer for 530 dollars, of course they have ordered a much higher number of treatments, but 120 million euros more are not few.
A course of treatment consists of three pills twice a day for five days.
While the researchers found that Paxlovid could help reduce hospitalization rates among people over the age of 65 with COVID-19 by up to 75 percent when given immediately upon detection of a SARS-CoV-2 infection, all the others simply saw no measurable benefit, according to the medical record analysis.
Without considering the problem of the rebound infection of the post Paxlovid infection, which even well-known personalities such as Fauci and the Bidens have experienced.
A Pfizer spokesperson declined to comment on the findings.
The FDA says it has decided to authorize the use of Paxlovid in people as young as 12 based on a Pfizer study of high-risk patients who had not been vaccinated or treated for a previous COVID-19 infection. However, those results were not published in a medical journal.
As if that weren't bad enough, millions of Americans over 65 are likely taking drugs that have dangerous interactions with Paxlovid, according to a report published July 6, 2022 in the International Journal of Infectious Diseases.
References:
https://apnews.com/article/covid-science-health-seniors-d8f6af66517054aae7fb27d1ecc6df66
https://www.nejm.org/doi/full/10.1056/NEJMoa2204919
https://www.ijidonline.com/article/S1201-9712(22)00391-5/fulltext


BLOGGING
GEOPOLITICS | ENVIRONMENT | WAR | ECONOMICS | SOCIETY | GAMING

CURRENTLY PLAYING



IF YOU SIGN UP ON THIS GAMES WITH MY REF LINK CONTACT ME FOR HELP