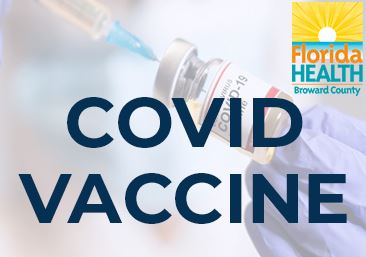 Source image
Florida officially advises against the Covid19 vaccine for males under 40. A drastic and reasoned decision communicated on 7 October, on the website of the US state health authority.
The news appears on the home page on the Florida Health website, we read that the surgeon general of the State of Florida, in practice the scientific authority of the state health department, Dr. Joseph Ladapo, after an analysis conducted on the basis of data official, has established new guidelines on the administration of anti-Covid serums19. This analysis found that there is an 84% increase in the relative incidence of cardiac death among males between the ages of 18 and 39 within 28 days of mRNA vaccination. The benefit of vaccination is probably offset by this unusually high risk of death from cardiac causes among men of this age group.
Hence the conclusion:
With a high level of global immunity to COVID, the Florida State Surgeon General advises against males between the ages of 18 and 39 receiving Covid19 mRNA vaccines.
Among the updated guidelines, the recommendations against the administration of anti-Covid serums in healthy children and young people between the ages of 5 and 17 remain in force, it is also specified that the serum is also not recommended in children and infants under 5 years of age, whose emergency use has recently been authorized by the Food and Drug Administration.
It should be noted that the new guidelines for the state of Florida were issued by Dr. Joseph Ladapo, who has always been against vaccination obligations and had already talked about the safety problems of Covid serums. He became Florida's interim surgeon general in September 2021, appointed by US state governor Ron DeSantis, who confirmed him as head of the health department in February 2022.
The case of Florida, which does not recommend the vaccine for males under 40, follows that of Denmark, which in September decided to end the administration of anti-Covid serums in all subjects under 50, with the exception of people particularly at risk. the so-called fragile.
In the Danish case, the health authority had motivated the decision with the low severity of the coronavirus infection in young and healthy people, the case of Florida instead explicitly mentions an analysis conducted by the health department, based on official data, which notes an 84% increased risk of death from heart problems in men under 40 in the first few weeks after mRNA inoculation.
References:
https://floridahealthcovid19.gov/wp-content/uploads/2022/10/20221007-guidance-mrna-covid19-vaccines-doc.pdf
https://elamerican.com/florida-breaks-with-big-pharma-on-covid-19-vaccines-now-recommends-against-them-for-adults-under-age-of-40/


BLOGGING
GEOPOLITICS | ENVIRONMENT | WAR | ECONOMICS | SOCIETY | GAMING

CURRENTLY PLAYING



IF YOU SIGN UP ON THIS GAMES WITH MY REF LINK CONTACT ME FOR HELP