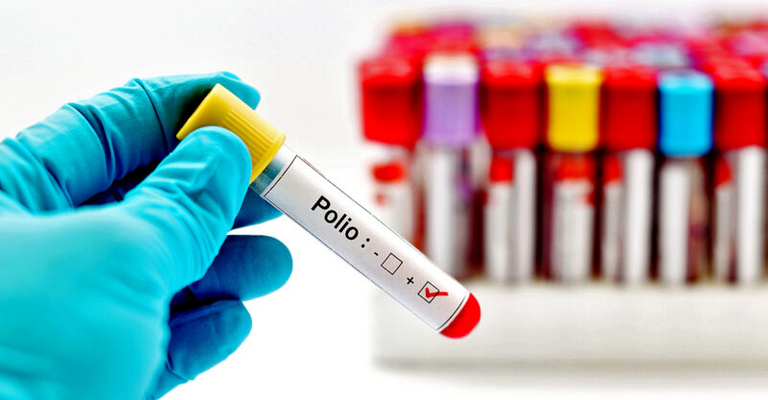 Source image
A month ago the United States confirmed a case of polio, the first after almost 10 years from the last infection, in a young man. This led the Center for Disease Control to report that:
The first case of paralytic polio in the United States in nearly 10 years in an unvaccinated adult and the presence of poliovirus in wastewater detected in New York urgently reminds us of the importance of vaccination.
The disconcerting thing, however, is that the cause of these infections is precisely the polio vaccine. This was also confirmed by the American consultant to the White House, Anthony Faucy, who encouraged vaccination despite having spoken openly about infections related to the oral poliovirus vaccine. In an interview, he stated verbatim that the case of poliomyelitis is due to the oral polio vaccine.
Fauci:
The new case of polio in New York is of vaccine-related polio.
Because oral poliovirus vaccines were made with attenuated poliovirus strains, the viruses did not die in the vaccine. They were only attenuated to lose neurovirulence and reduce transmissibility.
However, when OPVs were promoted in many developing countries, the less virulent strains could probably replicate silently for a long time in people who took live attenuated vaccines.
On rare occasions, attenuated poliovirus may have replicated efficiently, or even become virulent again, especially among people who have weak immune systems.
This is because OPV uses traditional virological technology to reduce the virulence and reproductivity of the virus instead of killing it.
When viruses weakened by OPVs enter the human intestine, it is possible that some mutate and regain neurovirulence. These types of viruses are called vaccine-derived polioviruses or VDPVs.
These vaccine-derived viruses are transmissible between humans. And they can cause patients to develop symptoms such as paralysis and disability.
In Ukraine, between June and July 2015, two cases of paralytic poliomyelitis in two children caused by poliovirus type 1 derived from the virus included in the oral vaccine were reported.
In this 2022 vaccination recommendations seem never to be enough: four doses against Covid, anti-flu, herpes zoster, monkeypox and now anti-polio.
And in the case of polio, the dynamic is evident: launching a vaccination campaign to cover the damage of a previous vaccination campaign. All for the same disease.
References:
https://childrenshealthdefense.org/defender/who-gates-polio-vaccine-united-kingdom/
https://edition.cnn.com/2022/08/11/health/polio-cdc-rockland-county/index.html


BLOGGING
GEOPOLITICS | ENVIRONMENT | WAR | ECONOMICS | SOCIETY | GAMING

CURRENTLY PLAYING



IF YOU SIGN UP ON THIS GAMES WITH MY REF LINK CONTACT ME FOR HELP