Original Source Web Address (URL):
Archived Source Web Address (URL): https://archive.ph/FhYLh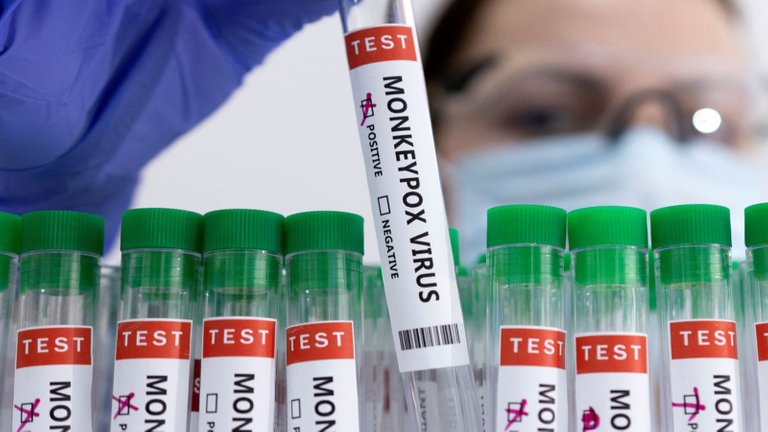 Description
---
Recently many claims have surfaced in social and news media surrounding the Monkeypox virus, including theories as to how it has been able to make it's way to so many countries in such a short period of time. So far, the general consensus is that for this particular virus to be seen outside of regions where it is most prevalent, such as Africa, is far from normal. A known exception occurred in 2003, where Monkeypox was transmitted to the US by infected animal imports.
Typically, the strain that is found in Africa is not as contagious as a coronavirus, such as was the focus of the COVID19 events. This is because Monkeypox is said to be transmitted mainly by close human to human contact and not so much via the respiratory system. The appearance of the virus in so many different countries simultaneously and in such large numbers has attracted a lot of attention, especially since general pandemic paranoia level are at an all-time high.
A 'fictional exercise' was conducted in November 2021 by the Nuclear Threat Initiative, which utilized a weaponized form of the Monkeypox virus as the biological threat subject for their training content. A similar exercise called Event 201 was also conducted shortly before the COVID19 events, which included a coronavirus outbreak as it's training subject - adding to suspicions surrounding the nature of the current Monkeypox scenario.
Additionally, the recent Monkeypox/Smallpox vaccine product released by the pharmaceutical company Bavarian Nordic in 2019 has been brought into focus by theorists seeking to understand what might be behind the current Monkeypox outbreaks.
Claims Made By Source
---
In the original source video, Dr. Sam Bailey suggests the main reason for a large portion of the recent media hype around Monkeypox and the use of extremely graphic imagery is to create a highly charged fear that then drives the market demand for new vaccines.
Dr. Bailey claims that the media is blowing the Monkeypox outbreak out of proportion as the virus isn't as contagious as is being purported. She says that the media is being used to create fear in order to sell more vaccines for large pharmaceutical corporations.
The Doctor also claims that there is no substantial evidence to support the vast majority of the claimed cases of Monkeypox in the US and that the use of PCR tests to identify Monkeypox cases is inherently unreliable since the test is clinically invalidated for use in this scenario.
She also claims that there is no clinical evidence that the alleged virus is a virus as the symptoms being reported in a lot of cases are not in line with the typical virus markers or the typical Monkeypox symptoms presented in cases in Africa.
Relevant Sources
---
---
| | |
| --- | --- |
| | Crowd Facts is a collaborative project powered by the Hive blockchain that aims to empower and reward YOU as you participate in the checking, researching and sharing of claims/information that are published to the internet. Start Reading Here To Learn More! |