Hey! I'm Vagner Valik. I'm new around here. I'm 20 years old and I'm from Havana, Cuba.
Hola! Soy Vagner Valik. Soy nuevo por aquí. Tengo 20 años y soy de La Habana, Cuba.
(Old photo, don't mind my pal)
(Foto vieja, ignoren a mi amigo)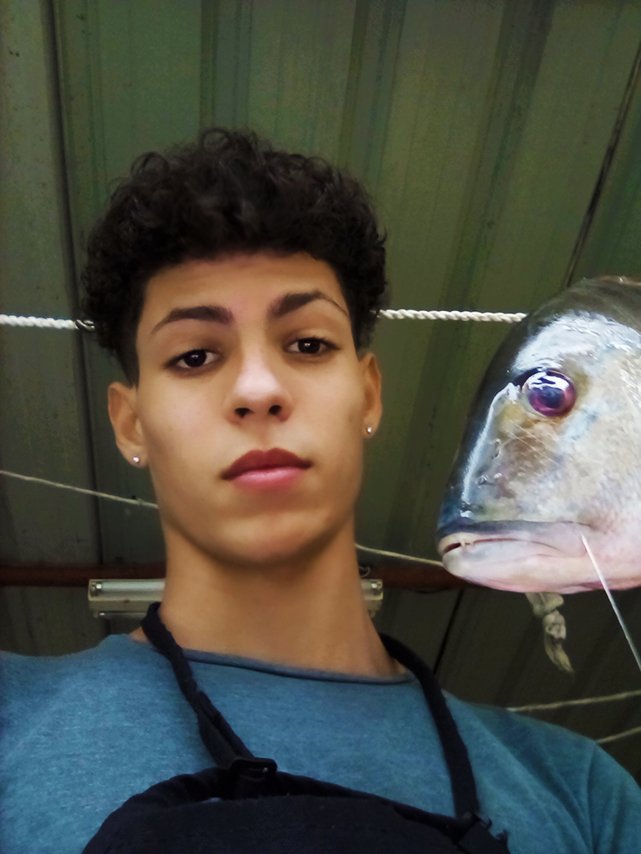 ---
First of all, I'd like to apologize beforehand for the irregularity in my posts's frequency, that I'm sure will notice those of you lucky enough to become my followers.
The reason for this will be explained later on...
Primero que todo, quisiera disculparme de antemano por la irregularidad en la frecuencia de mis publicaciones, que estoy seguro notarán aquellos de ustedes que sean tan afortunados de convertirse en mis seguidores.
La razón de esto la explicaré más tarde...
---
What to expect / Qué esperar
I'll define myself as a free thinker (at least try to be, as much as human nature allows me) in a world filled with biases and ignorance. I won't claim to be the voice of reason, for it would be arrogant doing so. Instead my goal here is to provide a content as thorough as possible, exposing my thoughts on many different topics, using facts and logic to direct my conclusions, always in the purpose of sparking the attention of those who see in it, their own pre-existing beliefs strongly reaffirmed, thus leaving out definitely any other consideration to the subject at hand. I'll also be forcing on you short dashes of the subtlest humor, on the hopes that you either laugh or stare blankly at the screen, speechless.
Me definiré a mí mismo como un pensador libre (o al menos trato de serlo, tanto como me permite la naturaleza humana) en un mundo lleno de sesgos e ignorancia.No alegaré tener la voz de la razón, pues sería arrogante hacerlo. En su lugar, mi objetivo aquí es proporcionar un contenido lo más comedido posible, exponiendo mis pensamientos sobre los asuntos más diversos, tomando apoyo en los hechos y la lógica para dirigir mis conclusiones, siempre con el propósito de captar la atención de aquellos que vean fuertemente reafirmados en él, sus creencias ya existentes, desechando definitivamente así cualquier otra consideración sobre el asunto en cuestión. También me encargaré de presentarles cortos retazos del humor más sutil, con la esperanza de hacerlos reír, o bien hacer que miren perdidamente sus pantallas, perplejos.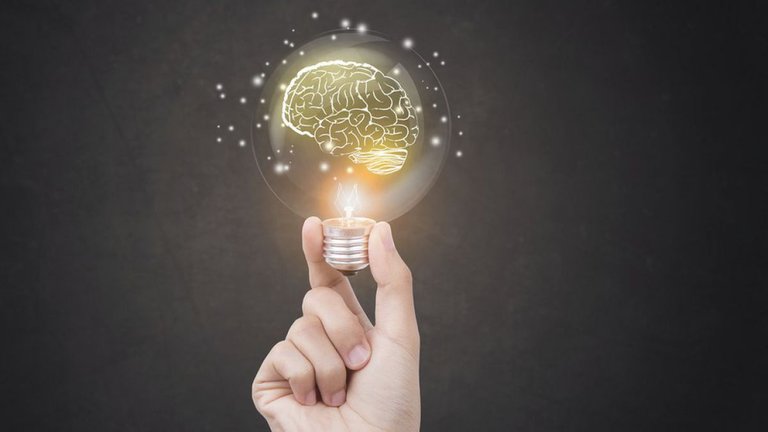 My realm is the realm of ideas
, and I wish to explore with you in this hub of free speech, as I hope it will be...
Mi reino es el reino de las ideas, y deseo explorarlo con ustedes en este foro de libre expresión, como espero que sea.
---
About my current status / Sobre mi situación actual
Right now I´find myself serving in the military, as it came my turn once I turned 18. Don't worry, I'm only doing it under coercion. I've recently come to mind that military life is not for me, due to a few trivialities that I wont bother you with right now. I'll elaborate about this topic in another post. However, because of the situation I'm currently involved in, my posting frequency should be expected in the range of two to three posts a month, for that's how the army dispenses itself my freedom.
En estos momentos me encuentro prestando servicio en el ejército, ya que llegó mi turno una vez cumplidos los 18 años. No se preocupen, solo lo estoy haciendo bajo coerción. Recientemente me he dado cuenta de que la vida militar no es para mi, debido a algunas nimiedades con las que no los voy a molestar ahora. Hablaré más sobre este asunto en otra publicación.Sin embargo, debido a la situación coyuntural en la que me encuentro, la frecuencia de mis publicaciones debería ser esperada en el rango de dos a tres mensuales, pues de esta manera se administra el ejército mi libertad.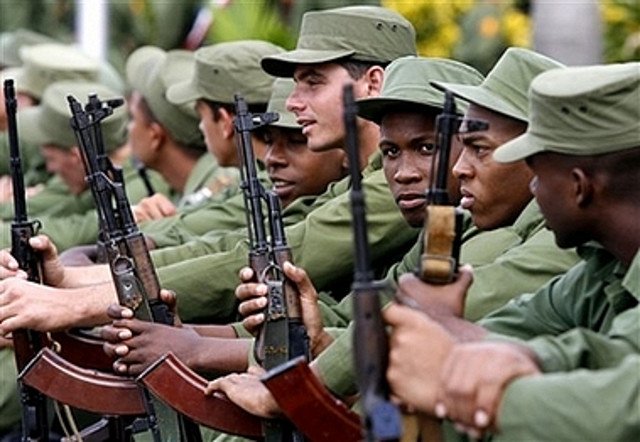 Next year I'm set to start coursing the carreer of Computational Sciences in University of Havana. Nontheless, I don't think it will be possible for me to finish it, due to some businesses abroad that require my imminent and permanent attention, those of which I will take care of as soon as the government allowes me, for it's known of it to be reluctant on the matter.
El próximo año comenzaré a cursar la carrera de Ciencias Computacionales en la Universidad de La Habana. Sin embargo, no creo que esté a mi alcance el terminarla, debido a algunos asuntos en el exterior que requieren mi inminente y permantente atención, y de los cuales me voy a hacer cargo tan pronto como el gobierno me lo permita, pues es sabida su renuencia sobre el tema.
!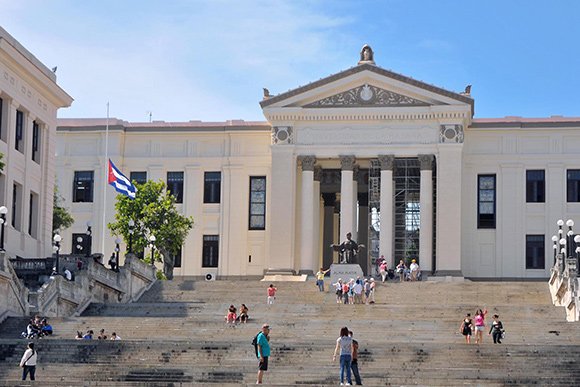 ---
More about me / Más sobre mí
Music:
My tastes are very mixted and impossible to display here in full. I listen to classical music, as well as dubstep and heavy metal. It depends on my mood and wether or not I'm trying to relax. When that is the case, I listen to dubstep exclusively. I also like rock, a few pop songs and slow songs too. My favorite artists are: Queen, Tchaikovski, Chopin, Skrillex, Adele, Guns N' Roses, Debussy, AC/DC, among others...
Música: Mis gustos son muy variados e imposibles de mencionar aquí en toda su extensión.Escucho música clásica, así como dubstep y heavy metal. Depende de mi estado de ánimo. Por ejemplo, cuando quiero relajarme, escucho dubstep de manera exclusiva. También me gusta el rock, algunas canciones de pop, además de canciones lentas. Mis artistas favoritos son: Queen, Tchaikovski, Chopin, Skrillex, Adele, Guns N' Roses, Debussy, AC/DC, entre otros...
My vocations:
I would have to say my strongest vocation is freedom and everything that derives from it. I'd also like to elaborate on that later on. My oldest vocation, and the one I'm currently pursuing, is math and science. I'm passionate by phisycs, engineering, computers, rockets; literally everything that smells like human progress. The other part of my brain (as oppossed to the scientific one) is warm-blooded about music and romanticism. I learned to play the piano when I was 14. Since then, a whole new world has opened. I love playing, and I love music, but there were other ambitions that couldn't be satisfied through it. That´s why I chose science.
Mis vocaciones: Tendría que decir que mi vocación de mayor presencia es la libertad y todo lo que se deriva de ella. Me gustaría también elaborar sobre esto más adelante. Mi vocación más antigua y la que estoy persiguiendo profesionalmente, es la ciencia y las matemáticas. Me apasiona la física, la ingeniería, la computación, los cohetes; literalmente cualquier cosa que huela a progreso humano. La otra parte de mi cerebro (en opuesto a la científica) se exalta ante la música y el romanticismo. Aprendí a tocar el piano a los 14 años de edad. Desde entonces, un mundo entero se me ha abierto. Amo tocar y amo la música, pero necesitaba hacerme cargo de otras ambiciones que no podían ser satisfechas a través de ella. Por esa razón escogí la ciencia.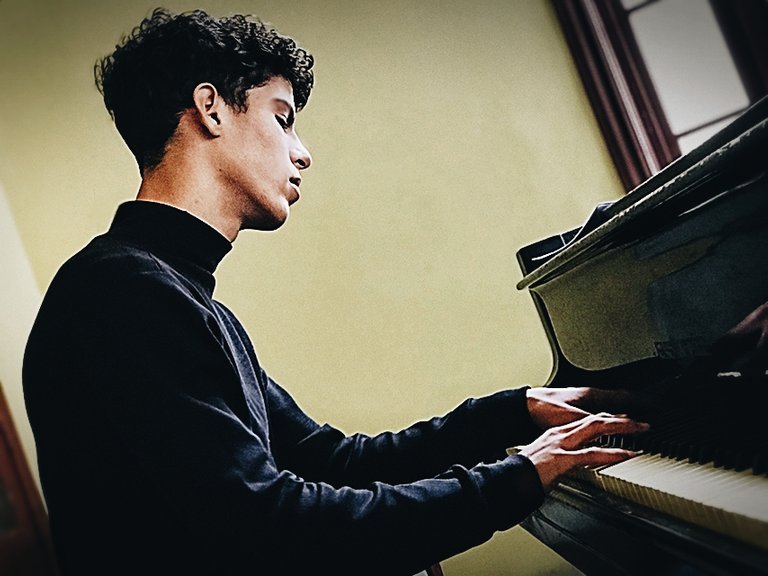 ---
Don't mean to keep you any longer. Good thoughts to you all. I'm eager to read you up...
No quisiera retenerlos por más tiempo. Les deseo lo mejor a todos. Espero leerlos...