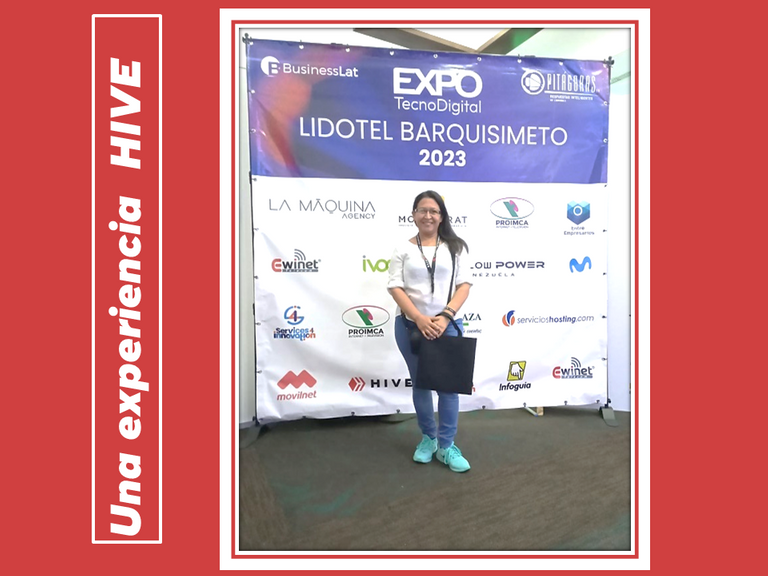 ---


¡Hola! excelente día para todos, ayer estuve de visita en la Expo Tecno Digital que se realiza en mi ciudad Barquisimeto.
Esta Expo se lleva a cabo en las instalaciones de Lidotel Barquisimeto y es un orgullo que HIVE esté presente, siendo representado en esta oportunidad por el gran equipo de @hiversbqto conformado por @yonnathang, @zullyscott, @filoriologo, @joheredia21, @tsunsica y con el gran apoyo de @neruel, @francysfiore, @wbrandt, @saravm82, y @asderhz.
Hello! excellent day for everyone, yesterday I was visiting the Expo Tecno Digital that takes place in my city Barquisimeto.
This Expo takes place in the facilities of Lidotel Barquisimeto and it is a pride that HIVE is present, being represented in this opportunity by the great team of @hiversbqto conformed by @yonnathang, @zullyscott, @filoriologo, @joheredia21, @tsunsica and with the great support of @neruel, @francysfiore, @wbrandt, @saravm82, and @asderhz.
---
Lo primero que hice fue encontrarme con mi hija @tsunsica, el día que le tocó hacer su ponencia yo no pude asistir por compromisos laborales, me hubiese encantado estar presente, pero ayer estaba libre para acompañarlos y disfrute de todo sintiéndome parte de este hermoso equipo.
The first thing I did was to meet my daughter @tsunsica, the day she had to make her presentation I could not attend due to work commitments, I would have loved to be present, but yesterday I was free to join them and I enjoyed everything feeling part of this beautiful team.
---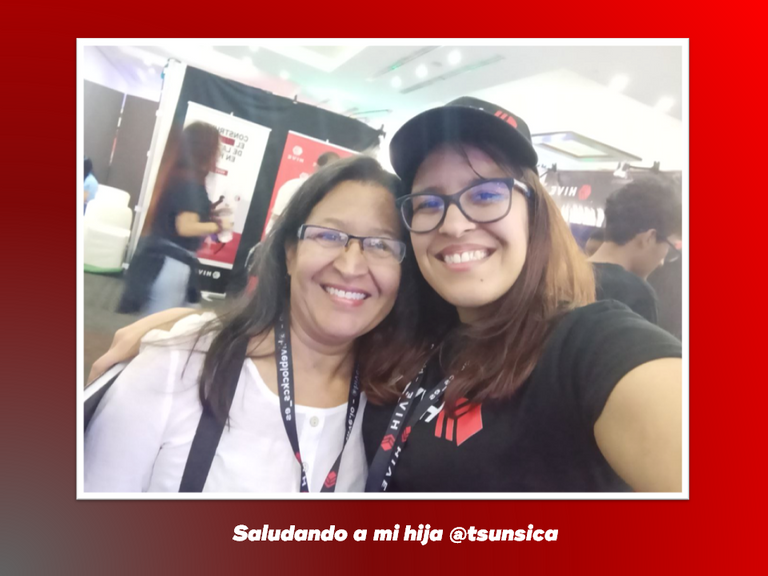 ---


Lo genial es que las personas se interesaban en conocer sobre hive y todos con una sonrisa y buenas vibras les brindaban la información requerida a los visitantes, también fueron entrevistados por varios medios, definitivamente una gran oportunidad y un gran acierto estar presentes en esta Expo Tecno Digital.
The great thing is that people were interested in learning about hive and everyone with a smile and good vibes provided the required information to visitors, they were also interviewed by several media, definitely a great opportunity and a great success to be present at this Expo Tecno Digital.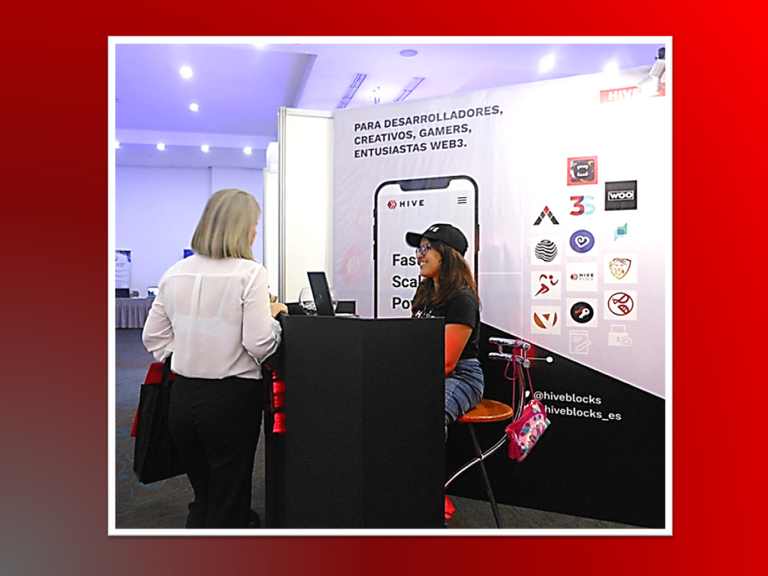 ---


Aproveché para interactuar con algunos hiver y tomar algunas fotografías para el recuerdo.
I took the opportunity to interact with some hiver and take some pictures for the memory.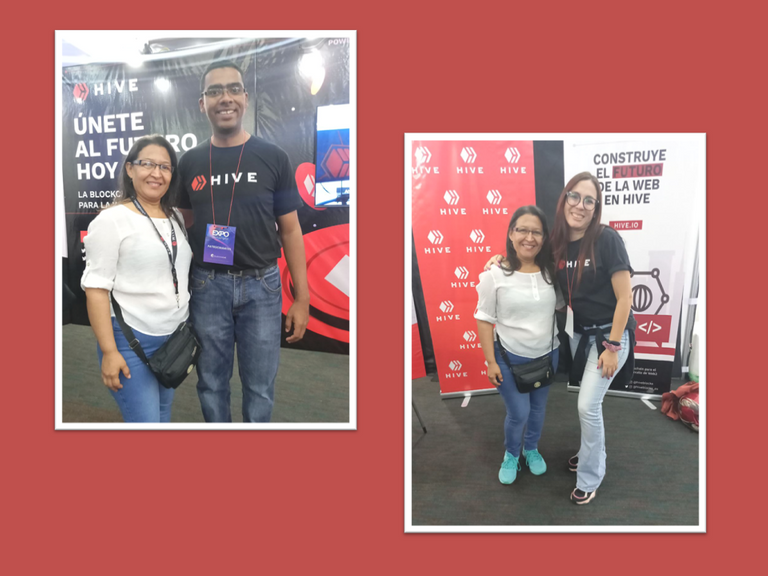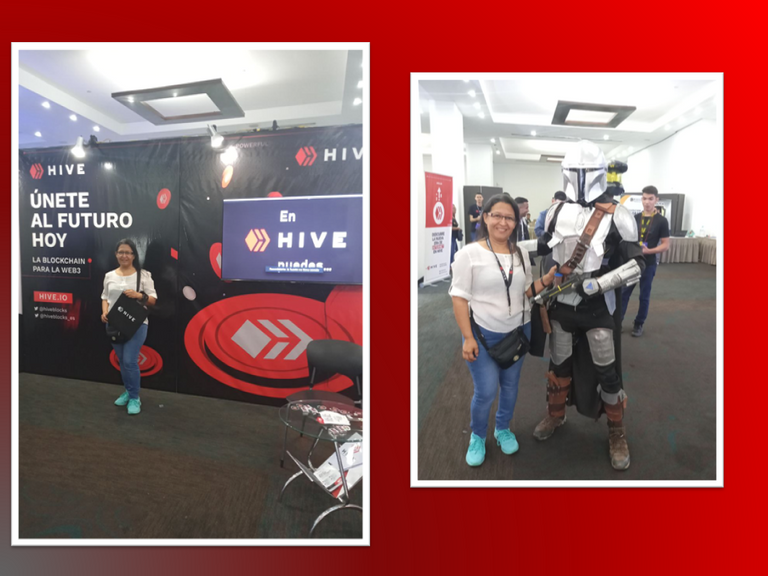 ---
Conocí a esta linda caraqueña, ella es @caribayarte una persona super tratable, te sientes en confianza al instante de entablar una conversación con ella, es un gusto tratar con personas de buena vibra.
I met this cute caraqueña, she is @caribayarte a super treatable person, you feel confident the instant you engage in a conversation with her, it is a pleasure to deal with people of good vibes.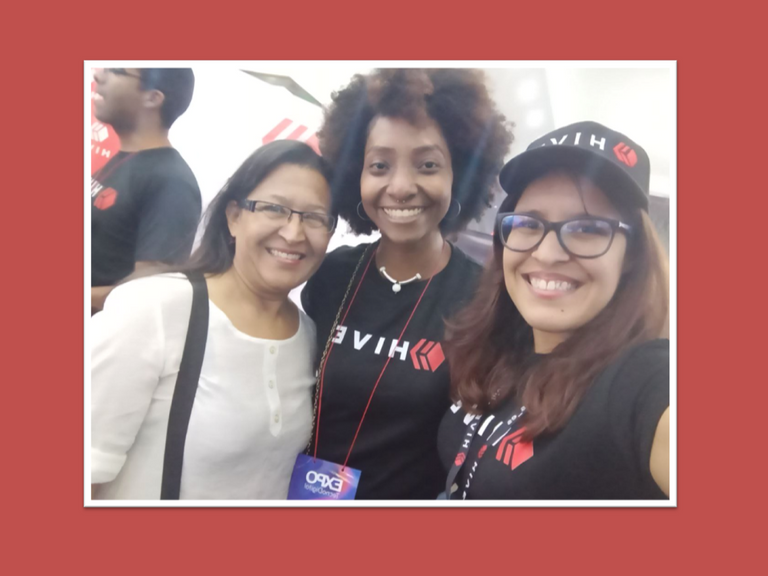 ---
No pude evitar la tentación de tomar estas fotografías, el stand está estupendo y estoy segura que generó mucho impacto en los visitantes.
I couldn't help but be tempted to take these pictures, the booth looks great and I'm sure it generated a lot of impact on the visitors.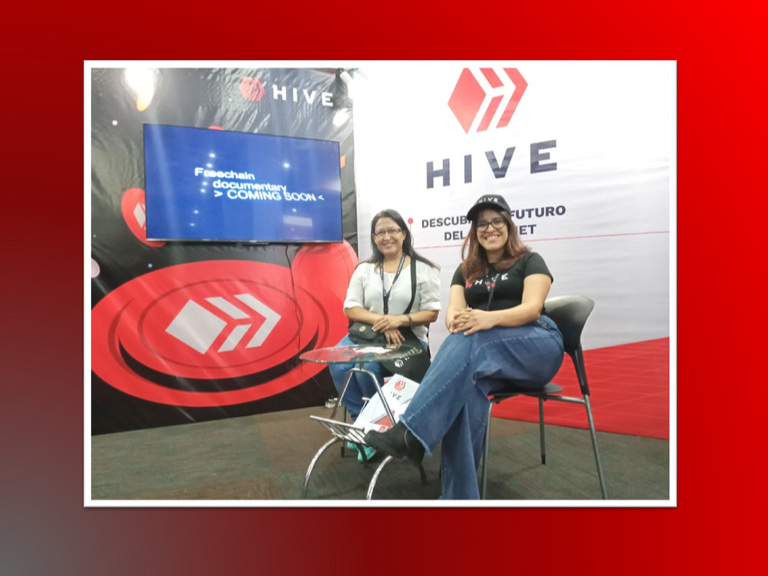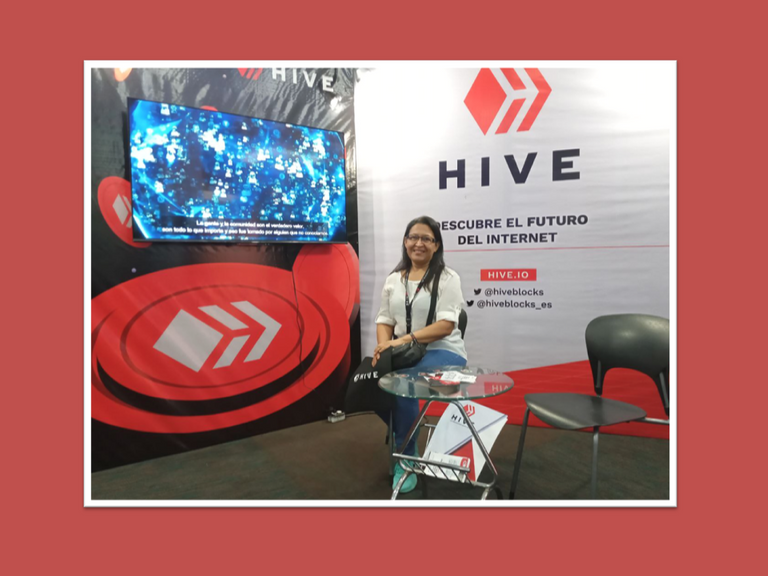 ---


Un grupo espectacular, éxitos y que sigan los proyectos para seguir creciendo. ❤️
A spectacular group, success and may the projects continue to grow. ❤️

---
Aquí les muestro los presentes que obtuve en la expo.🤗
Here I show you the presents I got at the expo.🤗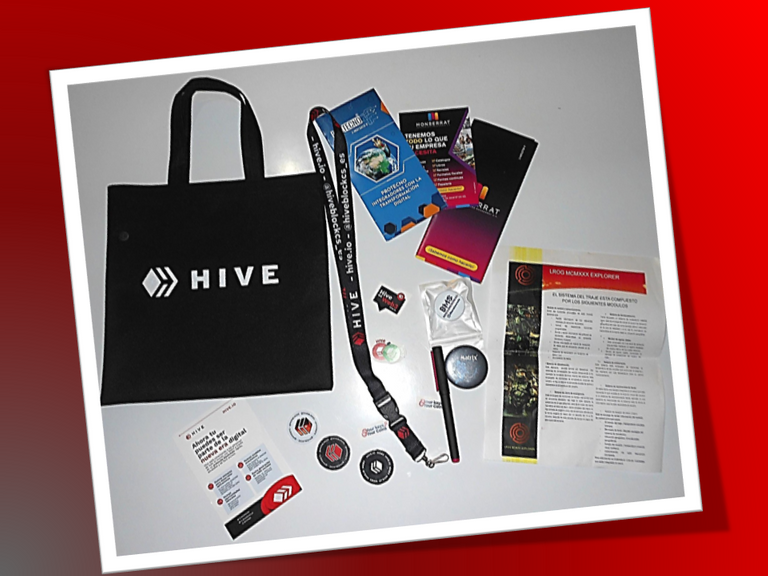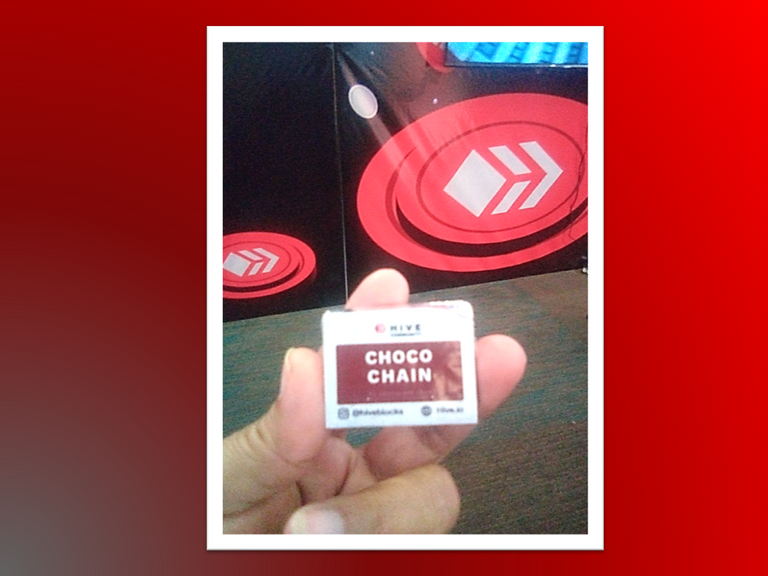 ---

---
Mil gracias por dedicar un poco de tu precioso tiempo en leer mi publicación.
Thank you very much for taking some of your precious time to read my post.
---
Si tú eres feliz, los que estén a tu lado también lo serán.
If you are happy, those around you will also be happy.
---
Separadores: @eve66
Las fotografías utilizadas son de mi propiedad
Translated with www.DeepL.com/Translator (free version)
---
---

Banner hecho por @jes.seth

---