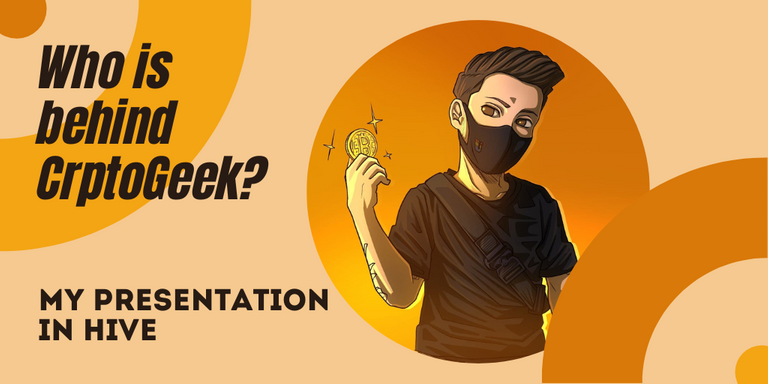 Cover creado en Canva. Ilustracion realizada por Raymel Ordeñana.
¡Hola Hivers!
Mi nombre es Javier AG, tengo 28 años (casi 29) y soy de La Habana, Cuba.
Quizás el chico de abajo (👇 yo mismo) no te sea familiar y es que, si alguna vez hemos interactuado, aquí o en otras de mis redes sociales, te habrás encontrado con @CrptoGeek, mi alter ego en el mundo digital.
Hello Hivers!
My name is Javier AG, I am 28 years old (almost 29) and I am from Havana, Cuba.

Perhaps the guy below (👇 myself) is not familiar to you, and if we have ever interacted, here or on my other social networks, you will have met @CrptoGeek, my alter ego in the digital world.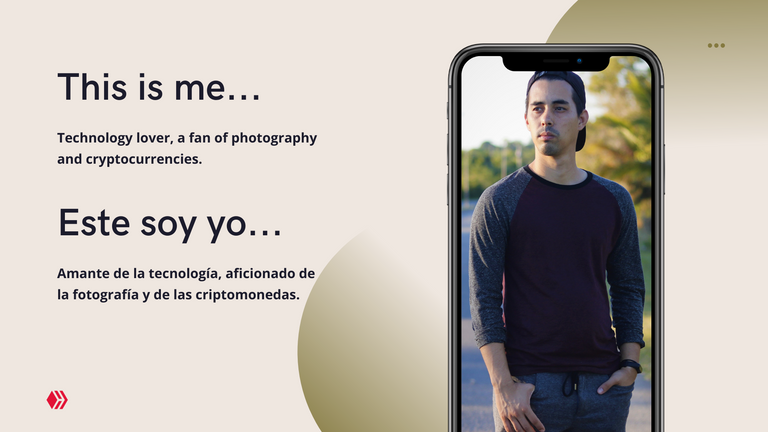 Cover creado en Canva.
¡Pero bueno, de CrptoGeek te cuento más tarde! Hablemos de mí, quién soy y a qué me dedico…
Te cuento que soy estudiante de 3er año de la carrera Ciencias de la Cultura Física y el Deporte en la UCCFD Manuel Fajardo, enamorado de la fotografía, la tecnología y las criptomonedas (de ahí lo de @CrptoGeek).
Mi gusto por la tecnología 💻 y los teléfonos inteligentes 📱 me condujo a mi ocupación actual, la cual llevo ejerciendo hace ya (pausa para contar con los dedos...☝+✌+🖐) más de 8 años. Soy técnico de reparación de celulares vía software y en ese sentido, espero también aportar a la hermosa comunidad de #Hive🔶.
But hey, about CrptoGeek I'll tell you later! Let's talk about me, who I am and what I do...

I am a 3rd-year student of the Physical Culture and Sports Sciences degree at UCCFD Manuel Fajardo, in love with photography, technology, and cryptocurrencies (hence the @CrptoGeek thing).

My taste for technology 💻 and smartphones 📱 led me to my current occupation, which I have been doing (pause to count on fingers...☝+✌+🖐) for over 8 years now. I am a cell phone repair technician via software and in that sense, I also hope to contribute to the beautiful community of #Hive🔶.
Detrás del lente:
Durante una breve, pero apasionante etapa de mi vida, me acompañó una cámara fotográfica, concretamente una Canon T6i. En futuras publicaciones, espero contarles más de esta pasión, mientras tanto les dejo con algunas fotografías que tomé en ese período.
Behind the lens:
During a brief but exciting stage of my life, I was accompanied by a camera, specifically a Canon T6i. In future posts, I hope to tell you more about this passion, meanwhile, I leave you with some photos I took in that period.
¿Por qué CrptoGeek?
Como ya dije anteriormente, CrptoGeek es mi alter ego en el mundo digital, es mi marca personal y a través de este personaje intento educar e instruir a más personas sobre el mundo crypto y las oportunidades que este nos ofrece. Como buen geek de las criptomonedas, apuesto fuertemente por #Bitcoin, como alternativa libertaria y descentralizada al injusto sistema económico actual.
Why CrptoGeek?
As I said before, CrptoGeek is my alter ego in the digital world, it is my personal brand and through this character, I try to educate and instruct more people about the crypto world and the opportunities it offers us. As a good cryptocurrency geek, I strongly support #Bitcoin, as a libertarian and decentralized alternative to the current unfair economic system.
¡Pues esto viene siendo todo por ahora!
Como habrás notado soy un chico joven, con ganas de aprender 📚, socializar 👨‍👩‍👧‍👦 y descubrir cosas nuevas 🔎.
Espera de mí un contenido variado, sobre todo:
Tecnología
Criptomonedas
Fotografía
Viajes
Si crees que mi contenido será de tu interés, considera seguirme en mis redes sociales.
Gracias por leerme, nos vemos por la blockchain ⛓🧡.
Well, this is all for now!
As you may have noticed, I am a young boy, eager to learn 📚, socialize 👨‍👩‍👧‍👦 and discover new things 🔎.

Expect varied content from me, especially:

Technology
Cryptocurrencies
Photography
Travels

If you think my content will be interesting to you, please consider following me on my social networks.
Thanks for reading, see you on the blockchain ⛓🧡.