Repetitions repeating themselves, repeatedly.
ENGLISH
I hate making mistakes. I can't tell if that's a good trait or a bad one, but I do know it has prevented me from a lot of embarrassments but also stopped me from really putting myself out there and trying.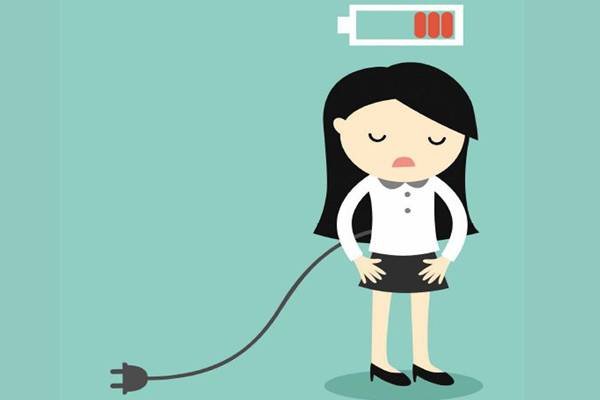 Source
My fear of mistakes also makes me unsure about humans very quickly. That's also a trait that's good and bad. It serves its purpose on certain occasions until it's overdone and I've pushed everyone away and I have no one to speak to.
I feel like I'm not the best judge of character. I've been told, actually, on some occasions that I see too much good in people that I let them in without paying attention to their bad.
This flaw or trait makes me weary and sad when I let the wrong people get too close to me. I get into a mental shutdown where I question and chastise myself. I'm my biggest critic, so I wonder how a girl who's as smart as I am could end up being so stupid.
I then go on a complete break from people. I mentally crash and hide because I feel lost and stupid. I then have no idea who's right or who's wrong in my life anymore. The internal pain seeps through my pores and makes me physically weak and incapable of being human.
For a long while, I let this feeling affect how I relate with my friends. I always questioned their loyalty and their truth. I often told myself that they weren't my real friends and then I would act on it by being mean or rudely dismissive of them But regardless of how I behaved, they stayed.
I can't count how many times I've told my female friends to stay away from me or I've called them out for their few flaws and told them off for telling me a truth I didn't want to hear. I was a bitter person, but they stayed. They left me when I got angry and came back when my senses realigned.
For now, my lack of judgement constantly haunts me in my choice of men. As much as I remember every good in the men I've dated, I can't help but remember their flaws and red flags that I ignored. They're the first things I search for in the next person I meet.
The problem with this is my poor judgement always finds a semblance of my previous errors in every man, and even when I select one out of the many, I hear a voice constantly reminding me how this man is jusame as the last and how I'm making a horrible mistake.
I don't trust my gut instinct. I question it with the belief that I really don't know that much, but really, I don't know. Sometimes, I get tired of giving people chances, I just want to be alone but being alone doesn't mean the next will be any better so I just keep trying.
I honestly hope my current decision won't haunt me in the next couple of months because I'm scared.
Thanks for reading
---
SPANISH
Odio cometer errores. No puedo decir si eso es un rasgo bueno o malo, pero sí sé que me ha evitado muchas vergüenzas, pero también me ha impedido ponerme a prueba de verdad.
Mi miedo a los errores también hace que me sienta inseguro con los humanos muy rápidamente. Eso también es un rasgo que es bueno y malo. Sirve de algo en ciertas ocasiones hasta que se pasa de la raya y he alejado a todo el mundo y no tengo a nadie con quien hablar.
Siento que no soy el mejor juez del carácter. Me han dicho, de hecho, en algunas ocasiones que veo demasiado bien a las personas que las dejo entrar sin prestar atención a su mal.
Este defecto o rasgo me cansa y entristece cuando dejo que las personas equivocadas se acerquen demasiado a mí. Me meto en un cierre mental en el que me cuestiono y me reprendo a mí misma. Soy mi mayor crítica, así que me pregunto cómo una chica tan inteligente como yo puede acabar siendo tan estúpida.
Entonces me alejo completamente de la gente. Me derrumbo mentalmente y me escondo porque me siento perdida y estúpida. Entonces ya no tengo ni idea de quién está bien o quién está mal en mi vida. El dolor interno se filtra por mis poros y me hace físicamente débil e incapaz de ser humano.
Durante mucho tiempo, dejé que este sentimiento afectara a mi forma de relacionarme con mis amigos. Siempre cuestioné su lealtad y su verdad. A menudo me decía a mí misma que no eran mis verdaderos amigos y luego actuaba en consecuencia siendo mala o grosera con ellos Pero independientemente de cómo me comportara, ellos se quedaban.
No puedo contar cuántas veces les dije a mis amigas que se alejaran de mí o les llamé la atención por sus pocos defectos y las regañé por decirme una verdad que no quería oír. Yo era una persona amargada, pero ellas se quedaron. Me dejaron cuando me enfadé y volvieron cuando mis sentidos se realinearon.
Por ahora, mi falta de juicio me persigue constantemente en mi elección de hombres. Por mucho que recuerde todo lo bueno de los hombres con los que he salido, no puedo evitar recordar sus defectos y las banderas rojas que ignoré. Son las primeras cosas que busco en la siguiente persona que conozco.
El problema con esto es que mi pobre juicio siempre encuentra una semblanza de mis errores anteriores en cada hombre, e incluso cuando selecciono a uno de los muchos, oigo una voz que me recuerda constantemente cómo este hombre es igual que el anterior y cómo estoy cometiendo un horrible error.
No confío en mi instinto. Lo cuestiono con la creencia de que realmente no sé tanto, pero en realidad, no lo sé. A veces, me canso de dar oportunidades a la gente, sólo quiero estar sola, pero estar sola no significa que la siguiente vaya a ser mejor, así que sigo intentándolo.
Sinceramente espero que mi decisión actual no me persiga en los próximos meses porque tengo miedo.
**Gracias por leer.
---
Traducción realizada con la versión gratuita del traductor www.DeepL.com/Translator
---
---