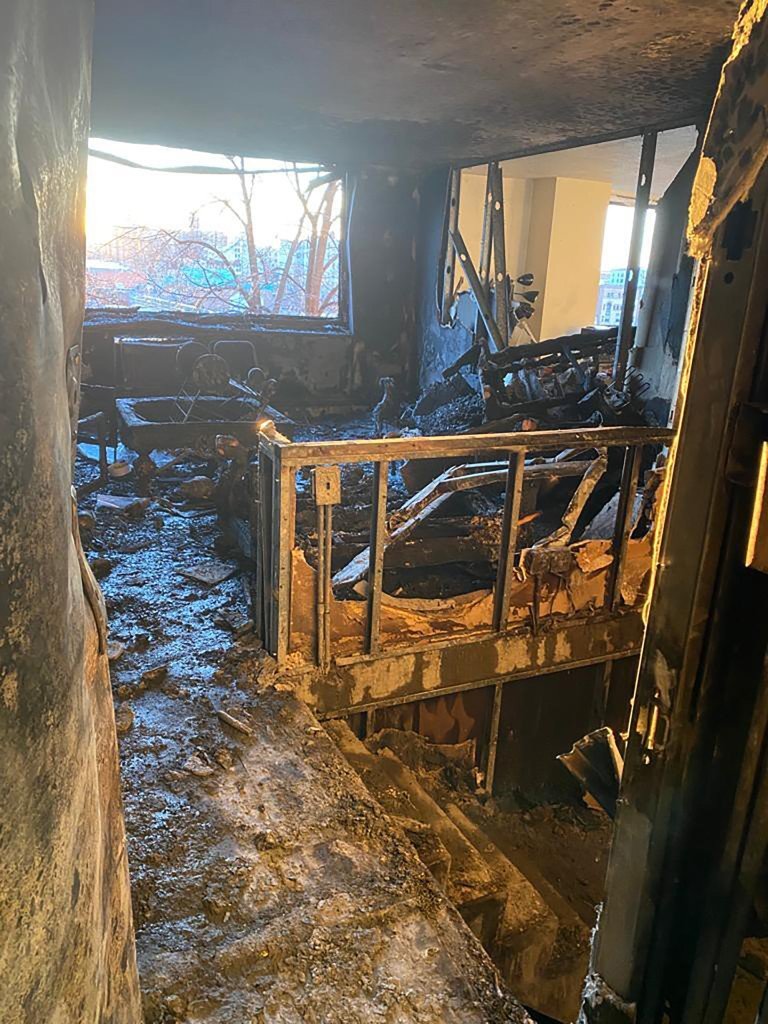 Apartment where the fire initiated
Image: New York Post
The tragedy struck at 333 East 181st Street in Bronx, New York (New York City) in the US. A malfunctioning space heater started a fire. A father trying to save his children pushes an apartment door too far, thus preventing an auto-shut system from shutting it as the fire proceeds. The open fire door allows noxious smoke to fill the building killing 17 people, or 19 if earlier reports are to be believed (though, most likely, the earlier report simply included two people not accounted for in the confusion of the disaster).
Detailed reports are linked below. My heart goes out to those affected who seemed to predominantly, if not exclusively, have been African immigrants. I am also wondering what technology can be adapted to prevent tragedies like this in the future because it is hard to believe we can't do better than that with the technology we have.
References
All 17 people who died in tragic Bronx fire identified by NYPD
Tina Moore, Larry Celona and Mark Lungariello, New York Post, 12 January 2022
Horrific Bronx fire leaves at least 19 dead, dozens more critically injured
Tina Moore, Ben Kesslen, Steven Vago, C.J. Sullivan, Larry Celona and Reuven Fenton, New York Post, 9 January 2022
Bronx fire dad's anguish: I pushed door so far open saving my daughter, it stuck
Reuven Fenton and Jorge Fitz-Gibbon, New York Post, 10 January 2022
Social media links
Website
Support