This is my entry for post #069 in accordance to my introductory post.
Today 09/08/2020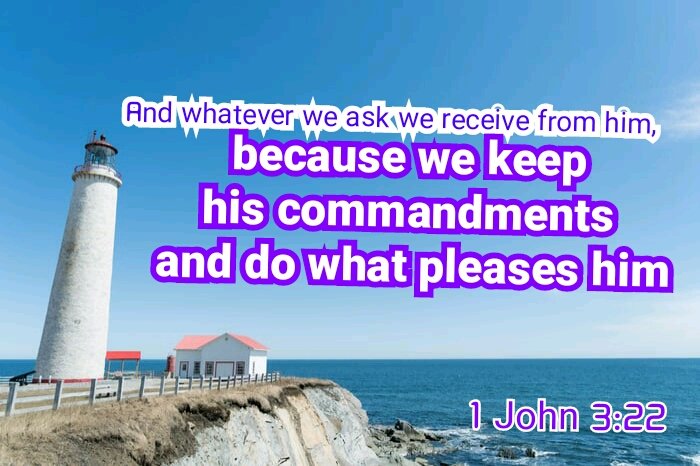 1 John 3:22
Happy Monday and new week people of God.
It's another week for victorious people like you and I! Let's make it count.
Today's passage is taken from 1 John 3:22. It's a success story of those who have kept the God's commandments.
Yeah, if you check my previous post, you'll discover that in the book of Joshua 1:7, the Bible is warning us and at the same time, advising us not to turn left or right from the commandments Jehovah God wrote in the tablets which was shown to the children of Israel in the wilderness by Moses. See post here
Let's try our very best to keep these commandments so that things will be well for us everywhere we go.
May the love of God be enough for us in Jesus name. Amen.
---
My Previous Posts
Post 1-10
Post 11-21
Post 22-31
Post 32-40
Post 41-50
Post 51-60
Post 61
Post 62
Post 63
Post 64
Post 65
Post 66
Post 67
Post 68
---
You can support this challenge by;
Voting
Reblogs
Comments
Thanks and God bless you.
Stay safe