This is my entry for post #068 in accordance to my introductory post.
Today 09/08/2020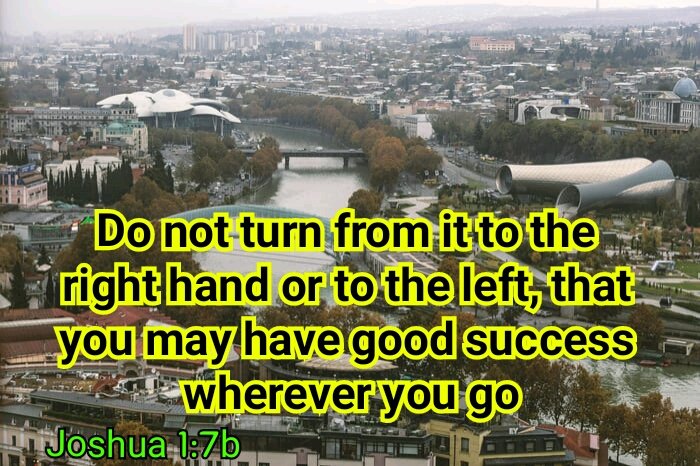 Joshua 1:7
Back in the days when Jehovah was talking to the children of Israel through His son Moses, He wrote the ten commandments in two tablets of stones and for the read it any day they think that they have forgotten.
In this present time, the commandments are written in every old testament in the Bible.
The Lord is saying to you and I some encouraging words through the book Joshua to make those words our character for things to be better for us.
It says to us in part A;
Only be strong and very courageous, being careful to do according to all the law that Moses my servant commanded you. Source
After that, God gave us hope that things will be well with us everywhere we go in the B part.
Praise the Lord!
---
My Previous Posts
Post 1-10
Post 11-21
Post 22-31
Post 32-40
Post 41-50
Post 51-60
Post 61
Post 62
Post 63
Post 64
Post 65
Post 66
Post 67
---
You can support this challenge by;
Voting
Reblogs
Comments
Thanks and God bless you.
Stay safe