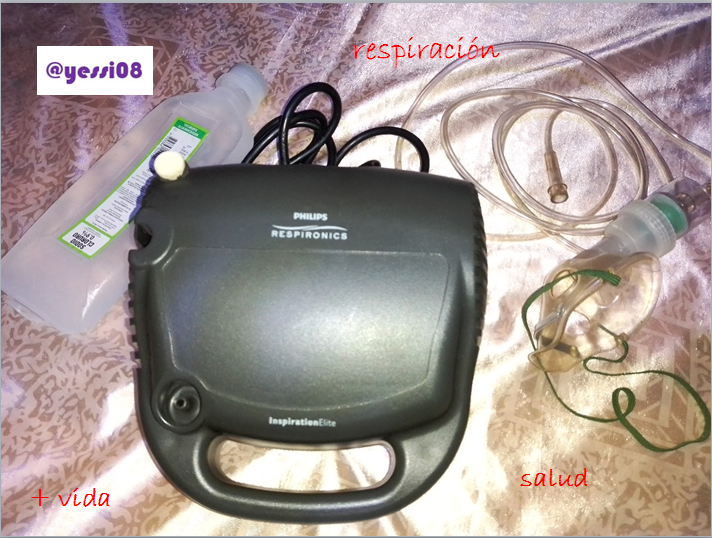 ---
ESPAÑOL
Hola, hola amigos de hive, es grato saludarles una vez más, por esta hermosa comunidad #geekzone, para compartir y disfrutar con ustedes, de post entretenidos y educativos en cuanto a temas de tecnología se refiere; espero se encuentren bien, gozando de buena salud, que es muy importante para poder realizar nuestras actividades diarias.
Uno de los tesoros más valiosos que tenemos los seres humanos, es nuestra salud; si estamos sanos, tenemos energía, y fuerzas para trabajar, salir, compartir, o realizar cualquier actividad; por eso es importante cuidar nuestra salud; si bien es cierto que muchas veces nos enfermamos de manera involuntaria, muchas otras veces sucede porque no tenemos el cuidado necesario, por ello es importante valorar y cuidar muuucho nuestra salud; esto incluye una alimentación sana y balanceada, la práctica de algún deporte, visitar regularmente al médico; o ante cualquier sintoma, entre otros.
Una buena respiración es importante, ya que es nuestra principal fuente de nutrición; podemos pasar unos días sin beber agua o comer; pero si dejamos de respirar por unos minutos, el resultado podría ser fatal! porque cuando absorbemos Oxígeno, esto le aporta "energía vital" al cuerpo; y sin esta energía el cuerpo muere!
Algunas enfermedades como el asma, bronquitis o neumonía; afecta nuestra respiración, y se hace necesario asistir al médico e ingerir medicamentos para mejorarla; existen inhaladores que administran medicamentos directamente alos pulmones para ayudar la respiración, pero estos tienen la desventaja que el paciente debe inhalar el medicamento profundamente para que llegue a los pulmones; y si tiene difilcultad respiratoria, esto sería complicado! En este caso, es muy útil un nebulizador, ya que es mas fácil de usar para administrar el medicamento!
Este es el tema de mi post de hoy, la adquisición de un nebulizador debido a que uno de mis hijos (el mayor), siempre le daban ataques de asma, y teníamos que salir todo el tiempo para el hospital; les cuento, vivimos en un pequeño pueblo donde sólo hay 1 centro de salud (un pequeño hospital), y siempre que ibamos había un sólo nebulizador, y generalmente estaba ocupado, entonces había que esperar que lo desocuparan para nebulizar al niño; recuerdo que el pediatra nos recomendó que si podiamos económicamente compraramos uno, y así, tratabamos al niño en casa, mi esposo y yo hicimos lo posible, reunimos el dineor, y compramos el equipo.
Desde entonces, cuando el niño necesita, siguiendo las instrucciones medicas, lo nebulizamos en casa, y no sólo el, sino que en la familia lo usan otros miembros, en casa tenemos la mascarilla y la solución, y las gotas, asi, que sólo preparamos el medicamento y tratamos al niño en la comodidad de nuestra casa, asi, que ha sido muy buena decisión la compra de este equipo, nos ha ahorrado tiempo y malos ratos, y ha sido beneficioso para toda la familia, incluso algunos vecinos! eso sí; la mascarilla no se puede prestar, eso es de uso personal!
ENGLISH
Hello, hello friends of hive, it is a pleasure to greet you once again, for this beautiful community #geekzone, to share and enjoy with you, entertaining and educational post regarding technology issues; I hope you are well, enjoying good health, which is very important to be able to perform our daily activities.
One of the most valuable treasures that we humans have, is our health; if we are healthy, we have energy and strength to work, go out, share, or perform any activity; that is why it is important to take care of our health; although it is true that many times we get sick involuntarily, many other times it happens because we do not take the necessary care, so it is important to value and take good care of our health; this includes a healthy and balanced diet, the practice of sports, regular visits to the doctor, or any symptoms, among others.
Good breathing is important, as it is our main source of nutrition; we can go a few days without drinking water or eating; but if we stop breathing for a few minutes, the result could be fatal! because when we absorb oxygen, this brings "vital energy" to the body; and without this energy the body dies!
Some diseases such as asthma, bronchitis or pneumonia; affect our breathing, and it becomes necessary to go to the doctor and take medication to improve it; there are inhalers that administer drugs directly to the lungs to help breathing, but these have the disadvantage that the patient must inhale the drug deeply to reach the lungs; and if you have difficulty breathing, this would be complicated! In this case, a nebulizer is very useful, as it is easier to use to administer the medication!
This is the subject of my post today, the acquisition of a nebulizer because one of my children (the oldest), always had asthma attacks, and we had to leave all the time for the hospital; I tell you, we live in a small town where there is only 1 health center (a small hospital), and whenever we went there was only one nebulizer, and it was usually busy, so we had to wait for it to be vacated to nebulize the child; I remember that the pediatrician recommended us to buy one if we could afford it, and so we treated the child at home, my husband and I did what we could, we gathered the money and bought the equipment.
Since then, when the child needs, following the medical instructions, we nebulize him at home, and not only him, but other members of the family use it, at home we have the mask and the solution, and the drops, so, we just prepare the medicine and treat the child in the comfort of our home, so, it has been a very good decision to buy this equipment, it has saved us time and bad moments, and it has been beneficial for the whole family, even some neighbors! yes; the mask can not be lent, that is for personal use!

---
El equipo es de marca philips, una marca excelente!
The equipment is a philips brand, an excellent brand!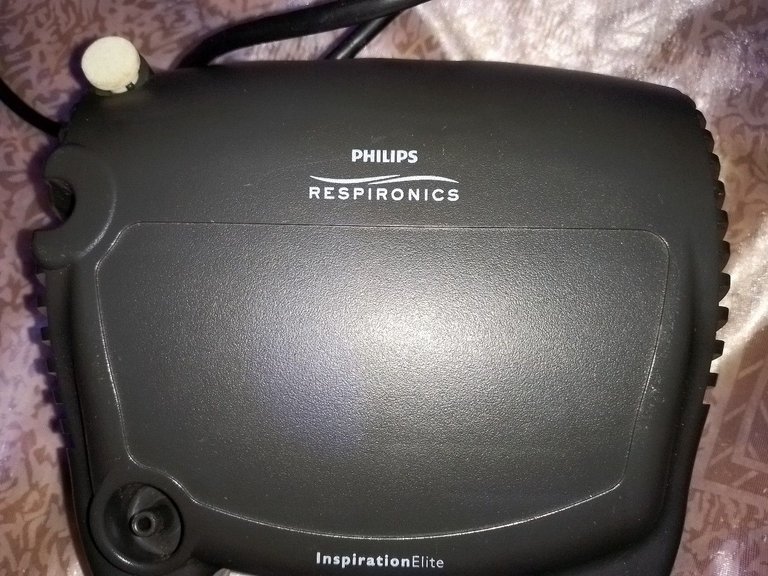 ---
Botón de encendido y apagado, y ventilador.

---
Caracteristicas del equipo.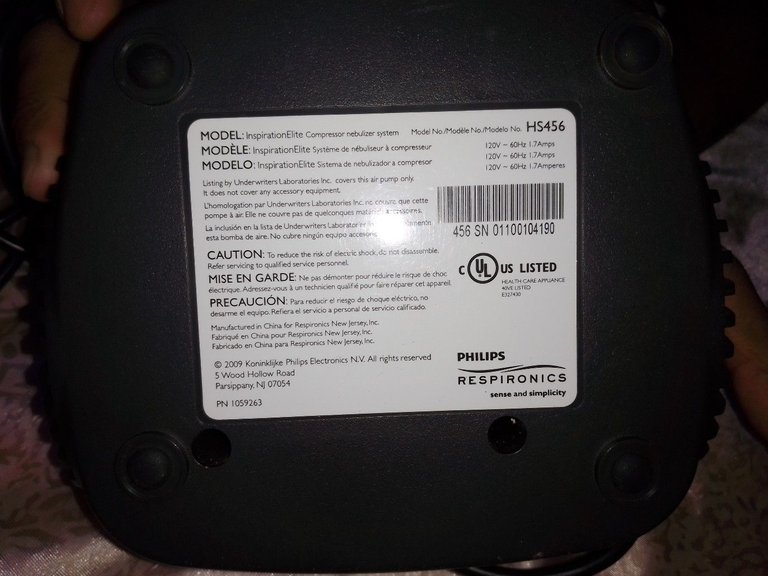 ---
Entrada para conectar la mascarilla.
Inlet to connect the mask.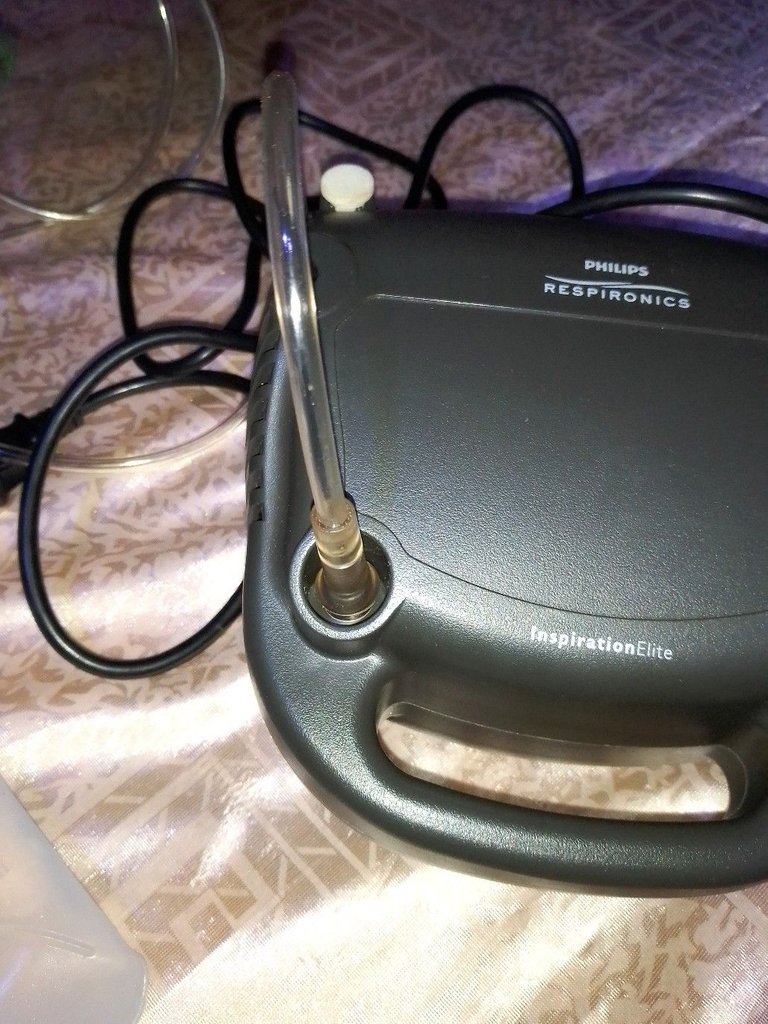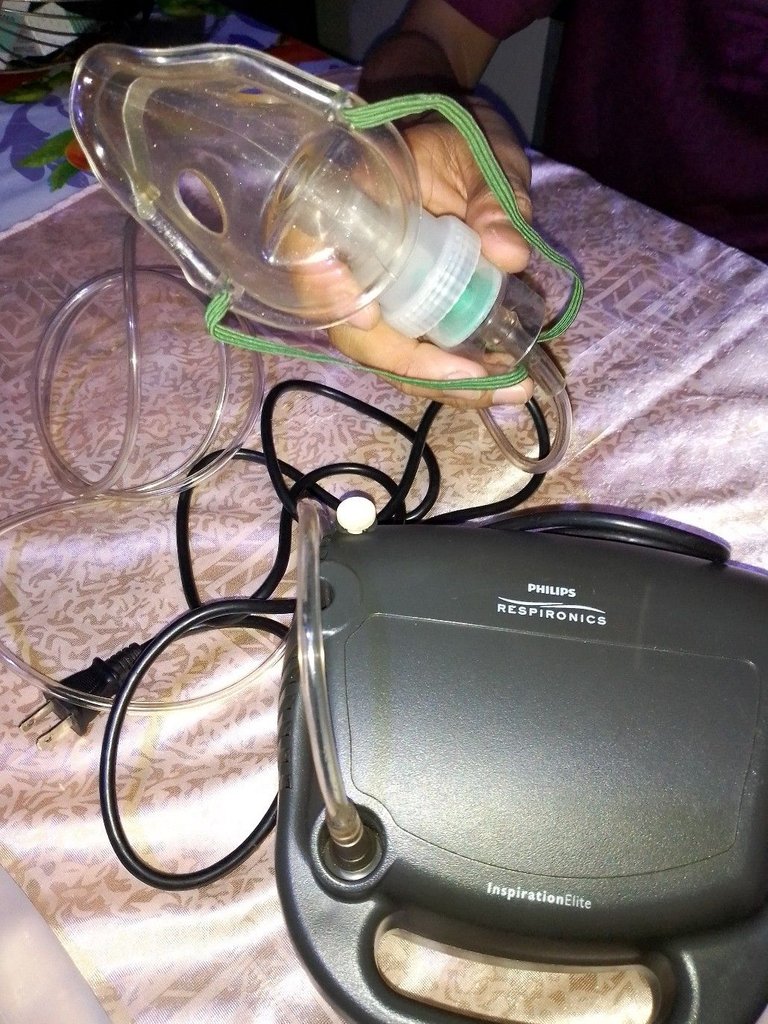 ---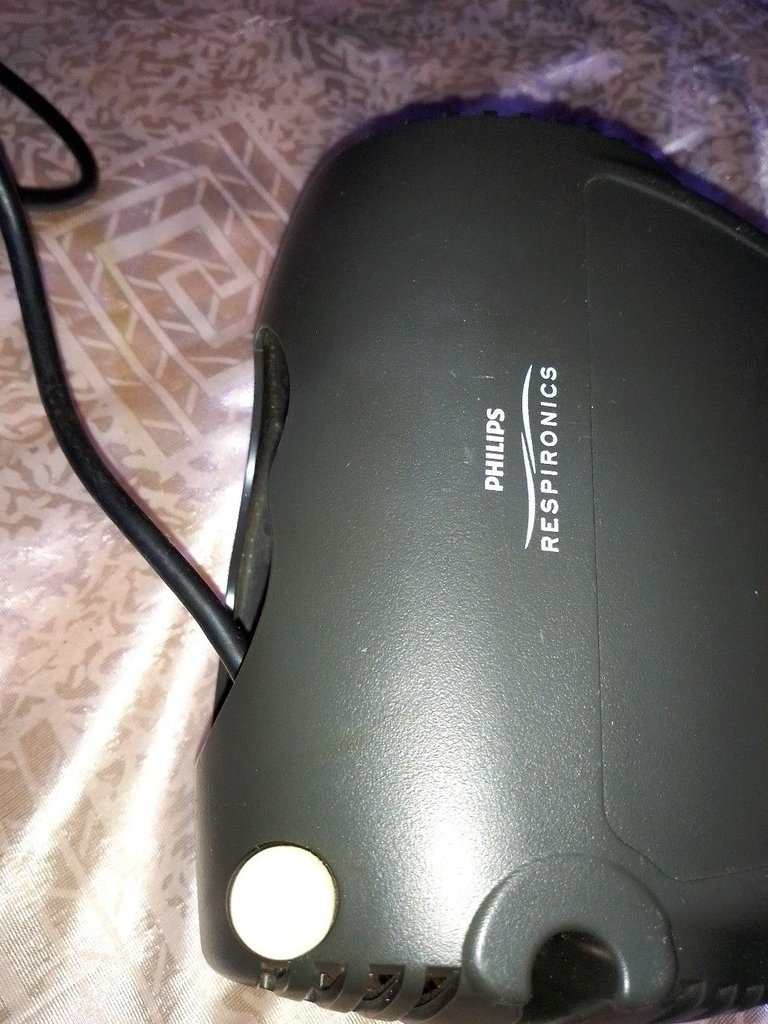 ---
Un eqipo muy útil, fácil de usar, y que te pued salvar la vida!!
A very useful equipment, easy to use, and that can save your life!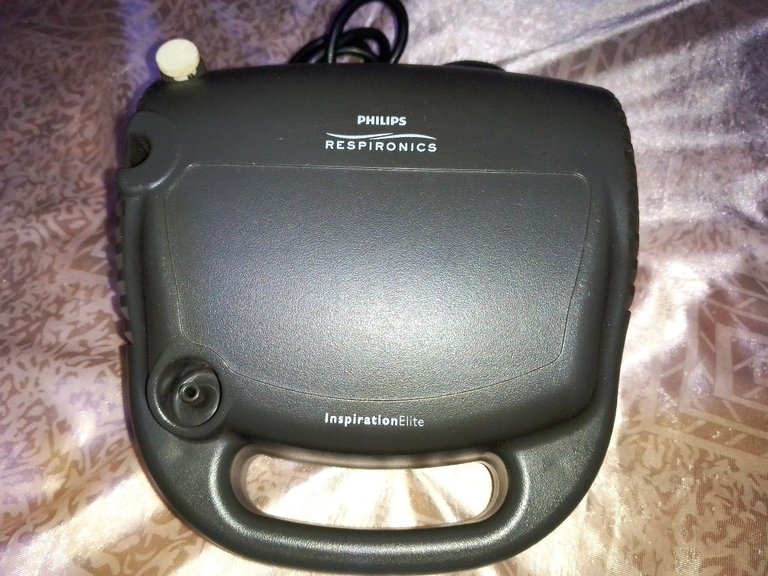 ---
Gracias por leer mi publicación.
Dios te bendiga!!
Thank you for reading my publication.
God bless you!
---
---
Translated with
https://www.deepl.com/translator
      Todas las imágenes son de mi autoría, capturadas con mi teléfono ZTE.                                                       

   All images are my own, captured with my ZTE phone.