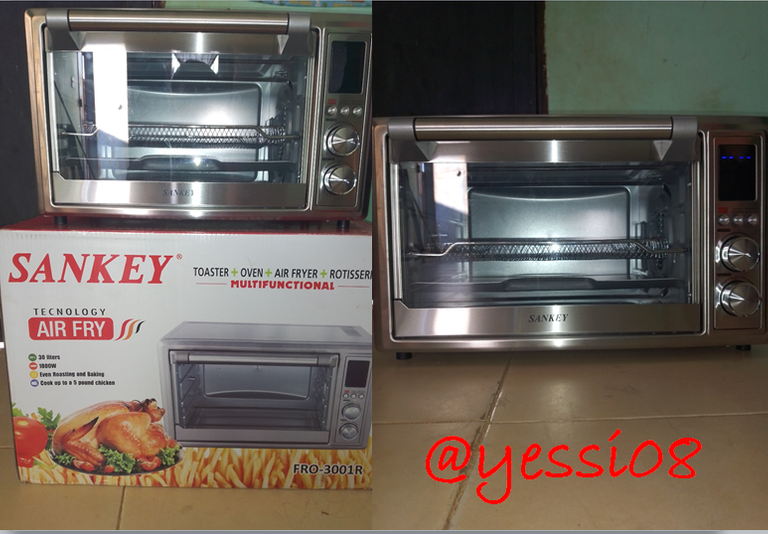 ---
ESPAÑOL
Hola, hola amigos de la comunidad #GeekZone, bienvenidos a mi blog!
Es grato para mi, estar nuevamente por acá con ustedes después de un tiempo de ausencia, por motivos ajenos a mi voluntad; espero se encuentren muy bien, con la bendición y protección de Dios Todopoderoso, junto a sus seres queridos.
Hoy estoy especialmente feliz, porque hace unos días fué mi cumple nro 41, y mi hijo mayor me sorprendió con un Horno Multifuncional FRO-3001R, como regalo, así, que, se imaginarán la emoción cuando llegó mi hijo con su regalo!
Siempre me ha gustado hornear, platos salados o dulces, me encanta la comida horneada; recuerdo que hace un tiempo, hacia catalinas rellenas, y mi esposo las vendía, y teníamos un ingreso extra en casa, pero a raíz del grave problema del gas domestico en nuestro país Venezuela, me vi en la obligación de dejar de hacerlas; y por supuesto hablar de hacer una torta, o de hornear un pollo; menos!
Con el problema del gas, se pusieron de moda en el país las cocinas eléctricas, y, por supuesto los hornos electricos, aquellas personas que trabajan vendiendo tortas, galletas, o cualquier comida horneada, compraron uno, para solventar un poco la situación; por supuesto, yo queria uno desde hace tiempo, pero la crisis económica no me permitió comprarlo.
Desde que entré a Hive, siempre me ha gustado publicar recetas de dulces o postres, pero el detalle es que a veces gastaba el gas de la casa, horneando; así que, se imaginaran a mi esposo bravo! jejejej; de hcho les cunto que, son muchas las recetas que he dejado de publicar porque son horneadas!
Ahora, gracias a Dios y el regalo de mi hijo, son muchos los proyectos que tengo en mente con mi horno multifuncional; de hecho ya he publicado 2 recetas desde que lo tengo, y no he tenido que gastar el gas de mi casa, jajaj; en los próximos días mi segundo hijo está por cumplir 17 años, y, adivinen donde le voy a hacer la torta!
Gracias a Dios por los avances tecnológicos, siempre digo que son uns bendición, porque nos facilitan mucho la vida, y nos permite ahorrar tiempo; por ejemplo, en lugar de tener que estar pendiente del tiempo de horneado, que generalmente uno se pone a hacer otra cosa y se le olvida; el horno eléctrico permite graduar el tiempo y la temperatura, y, al transcurrir ese período, el se apaga; así que si se me olvida no hay problema! jejej
ENGLISH
Hello, hello friends of the #GeekZone community, welcome to my blog!
It is a pleasure for me, to be back here with you after a while of absence, for reasons beyond my control; I hope you are very well, with the blessing and protection of Almighty God, with your loved ones.
Today I am especially happy, because a few days ago was my 41st birthday, and my oldest son surprised me with a Multifunctional Oven FRO-3001R, as a gift, so, you can imagine the excitement when my son arrived with his gift!
I have always liked to bake, sweet or savory dishes, I love baked food; I remember that some time ago, I used to make stuffed catalinas, and my husband used to sell them, and we had an extra income at home, but due to the serious problem of domestic gas in our country Venezuela, I was forced to stop making them; and of course to talk about baking a cake, or baking a chicken; less!
With the gas problem, electric stoves became fashionable in the country, and of course electric ovens, those people who work selling cakes, cookies, or any baked food, bought one, to solve the situation a little; of course, I wanted one for a long time, but the economic crisis did not allow me to buy it.
Since I joined Hive, I have always liked to publish recipes of sweets or desserts, but the detail is that sometimes I spent the gas of the house, baking; so, you can imagine my husband bravo! hehehehehej; in fact I tell you that, there are many recipes that I have stopped publishing because they are baked!
Now, thanks to God and the gift of my son, there are many projects I have in mind with my multifunctional oven; in fact I have already published 2 recipes since I have it, and I have not had to spend the gas of my house, hahahah; in the next few days my second son is about to turn 17, and guess where I'm going to make him the cake!
Thank God for the technological advances, I always say that they are a blessing, because they make our lives much easier, and allow us to save time; for example, instead of having to be aware of the baking time, which usually one gets to do something else and forgets; the electric oven allows you to set the time and temperature, and after that period, it turns off; so if I forget, no problem! hehehehe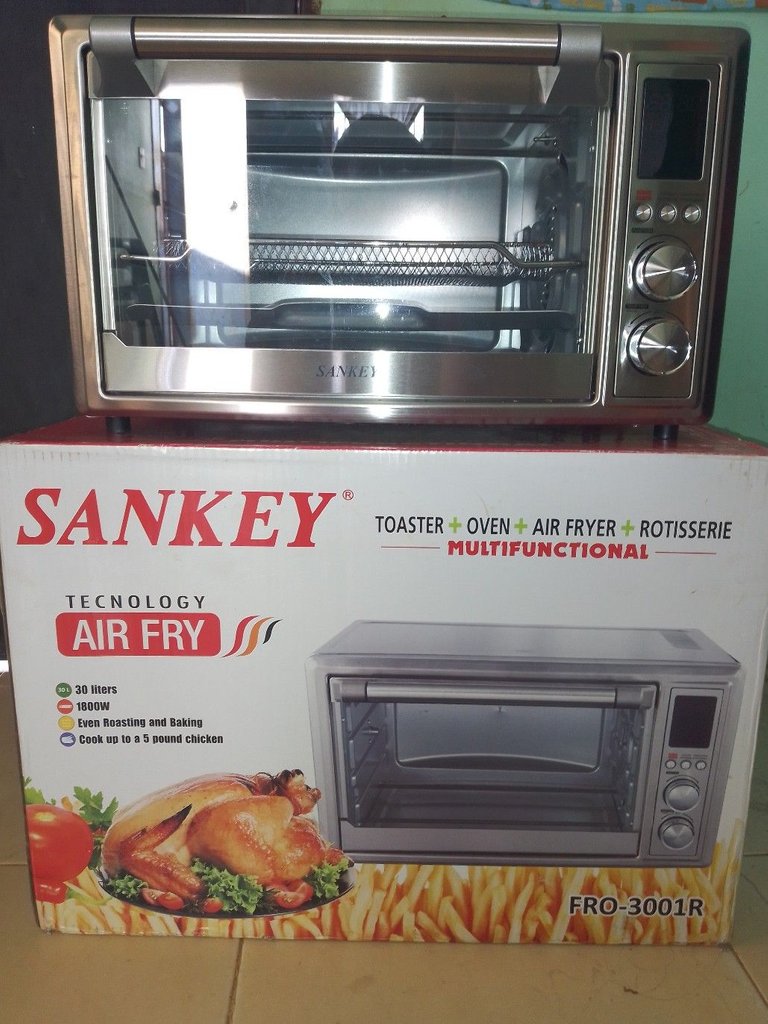 ---
El horno, tiene una capacidad de 30litros, me permite hornear una torta de 1/2kg, la marca es Sankey, es plateado, con una puerta e vidrio, que prmite tener mejor visión de lo que se stá horneando, para tener mejor control, sin tener que estar abriendolo.
The oven has a capacity of 30 liters, allows me to bake a cake of 1/2kg, the brand is Sankey, is silver, with a glass door, which allows a better view of what is baking, to have better control, without having to be opening it.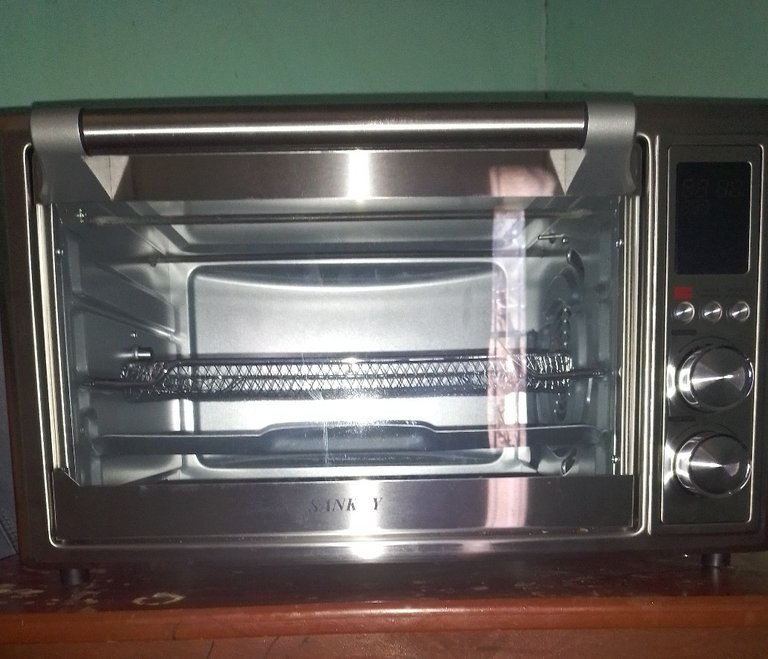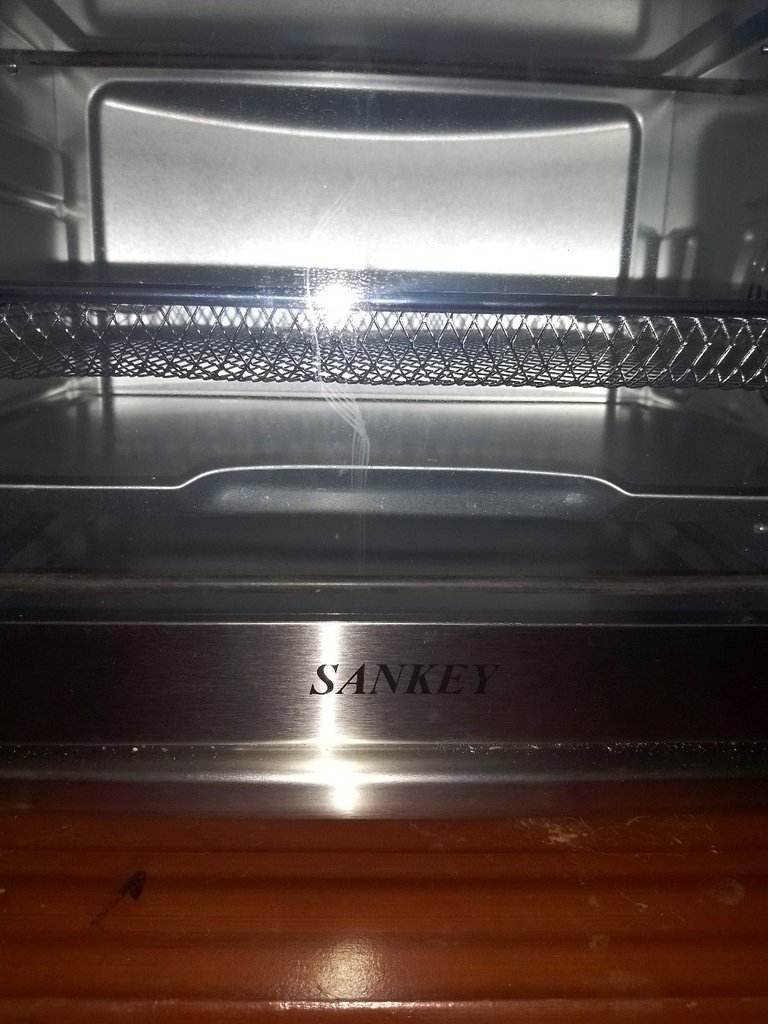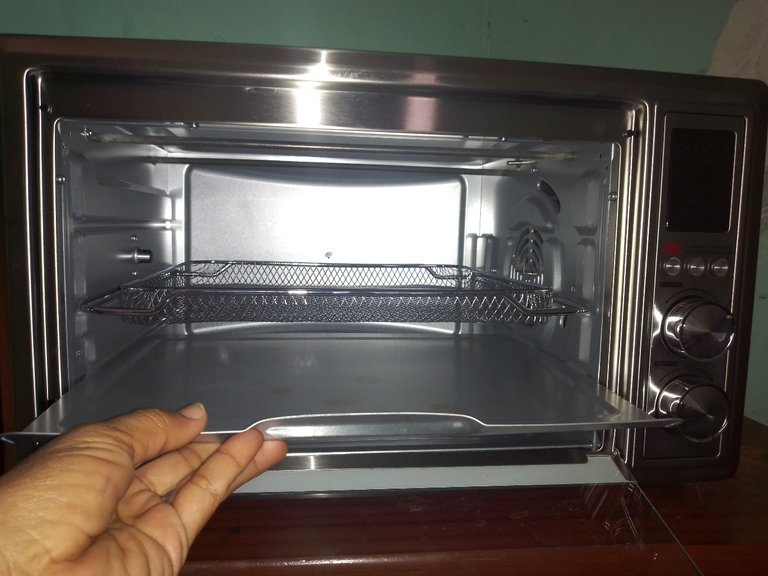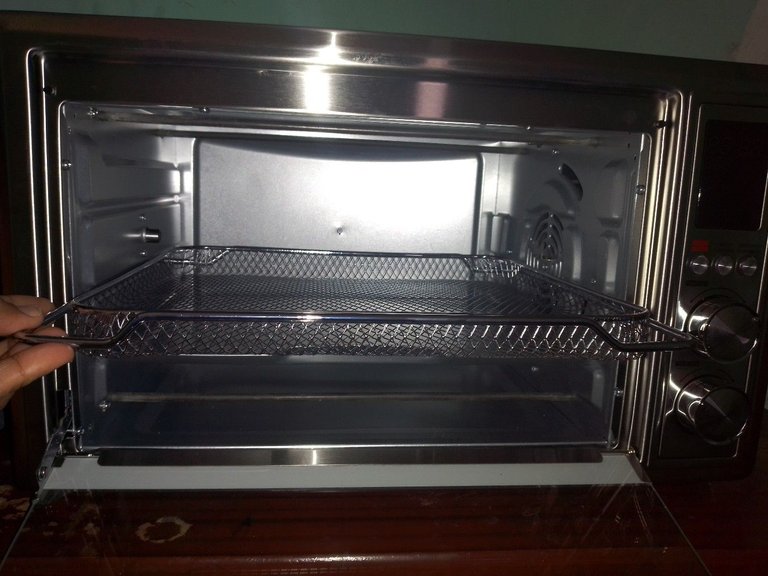 ---
Es multifuncional; así que, en lugar de tener que comprar 4 aparatos diferentes, tengo las 4 funciones en uno sólo!
Es tostador, rostizador, horno, y freidora de aire! que bendición, yo queria un horno, y con el regalo, vinieron 3 funciones más! Dios bendiga a mi hijo!
It is multifunctional; so, instead of having to buy 4 different devices, I have all 4 functions in one!
It's a toaster, rotisserie, oven, and air fryer! What a blessing, I wanted an oven, and with the gift, came 3 more functions! God bless my son!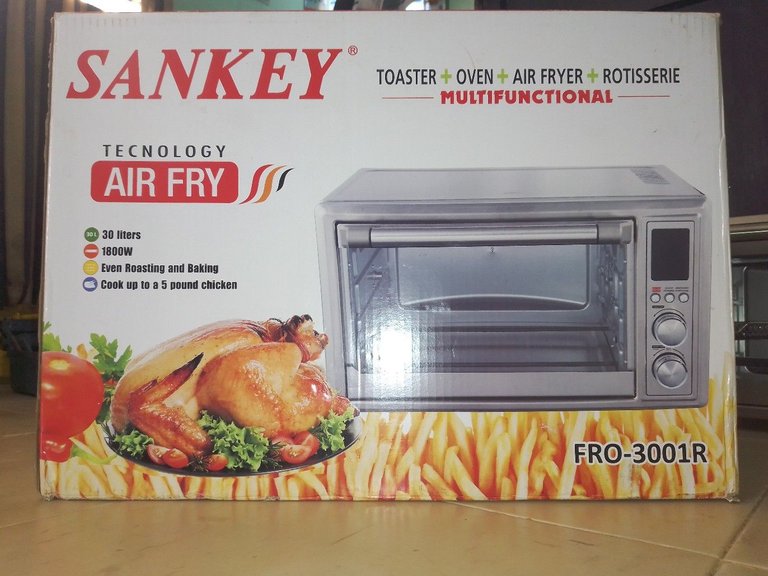 ---
Cuenta con 5 botones para su fácil manejo, en los 3 pequeños de arriba, se encinde y apaga, se puee ir dircto a la función de freidora; y en los os grandes de abajo, se selecciona el uso, el tiempo y la temperatura; de verda que s de lo mas sencillo, además que la pantalla con luces azules es espectacular!
It has 5 buttons for easy operation, in the 3 small ones at the top, you turn on and off, you can go straight to the fryer function; and in the big ones at the bottom, you select the use, time and temperature; it is really easy to use, and the display with blue lights is spectacular!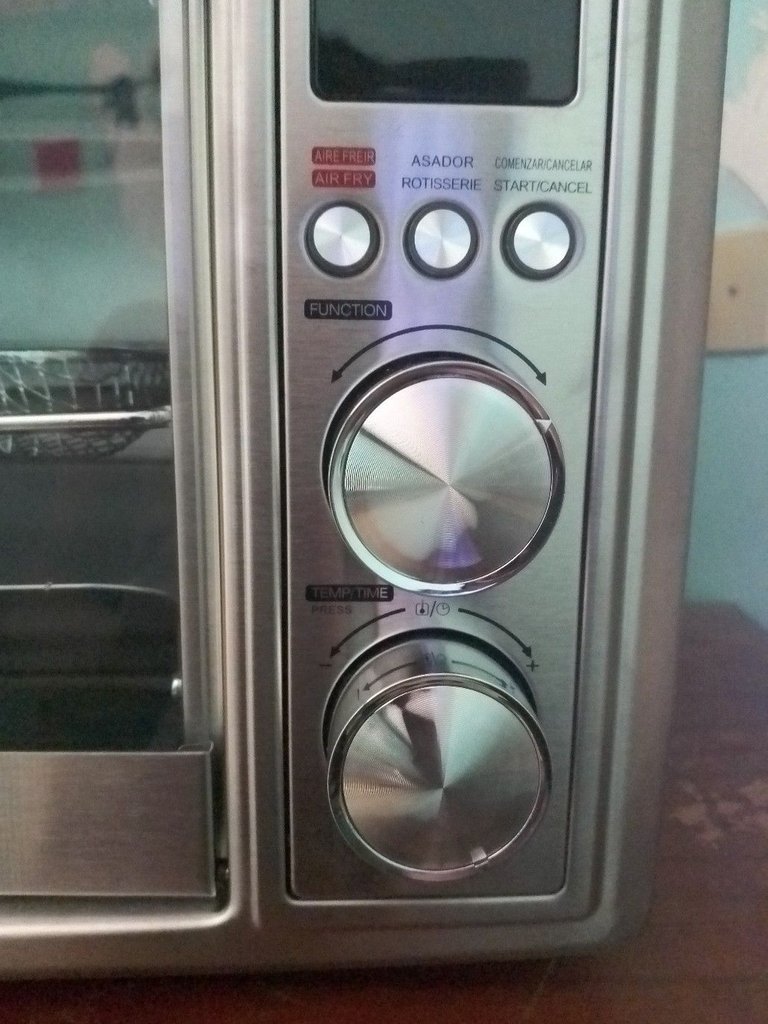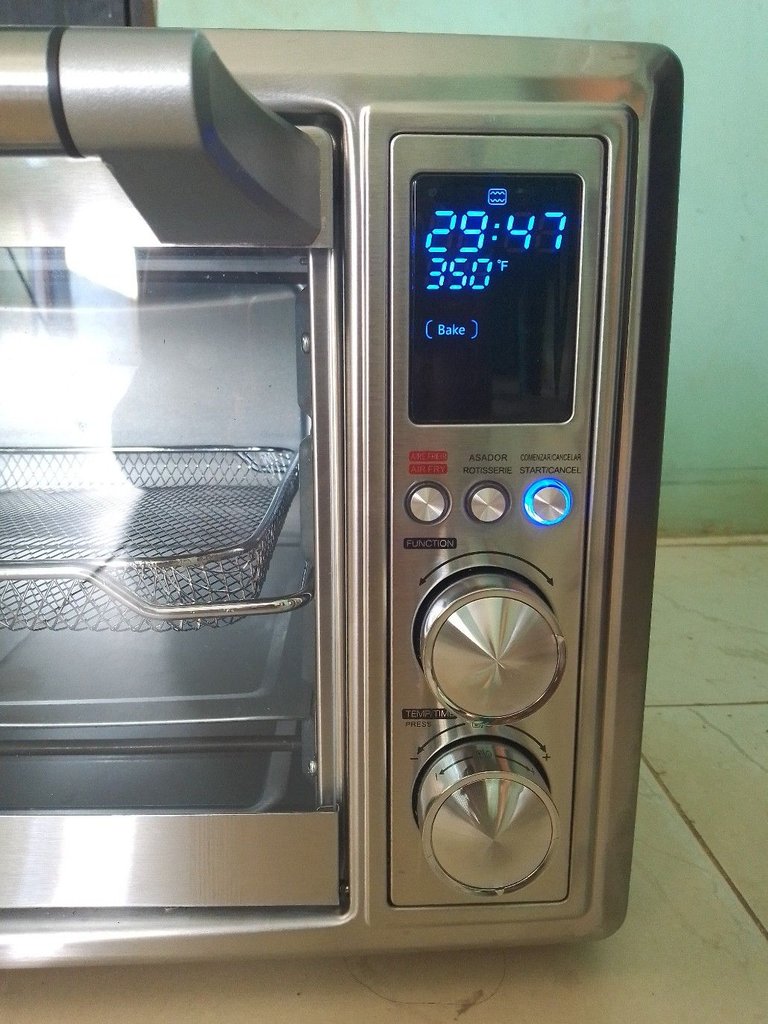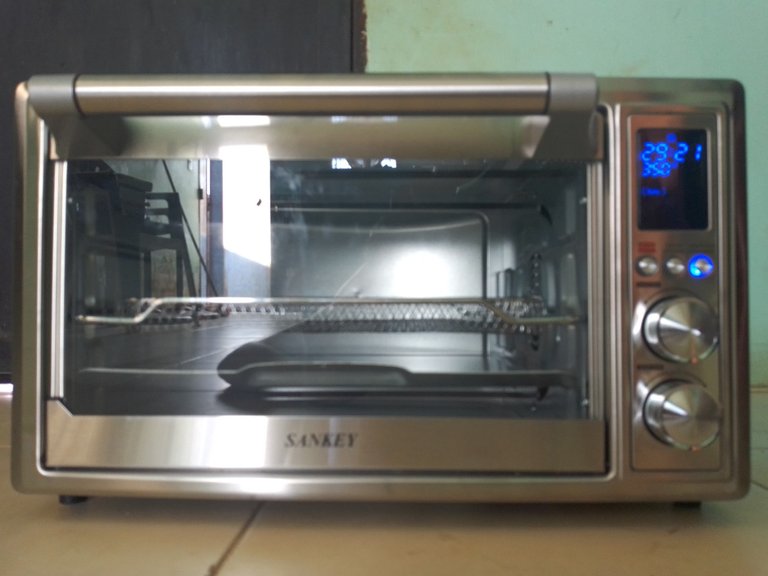 ---
Trae incorporado, una rejilla freidora, una bandeja de horneado, tubo para rostizar, y una bandeja para recoger los residuos y evitar que se dañe!
It comes with a built-in frying rack, a baking tray, a roasting tube, and a tray to collect the residue and prevent damage!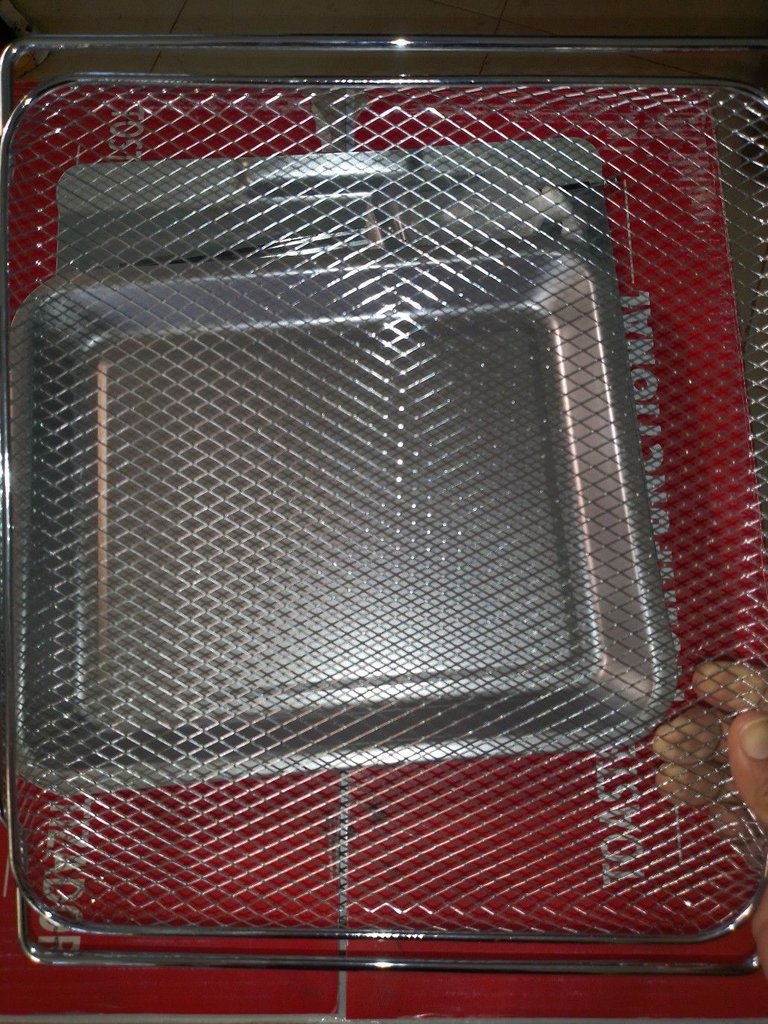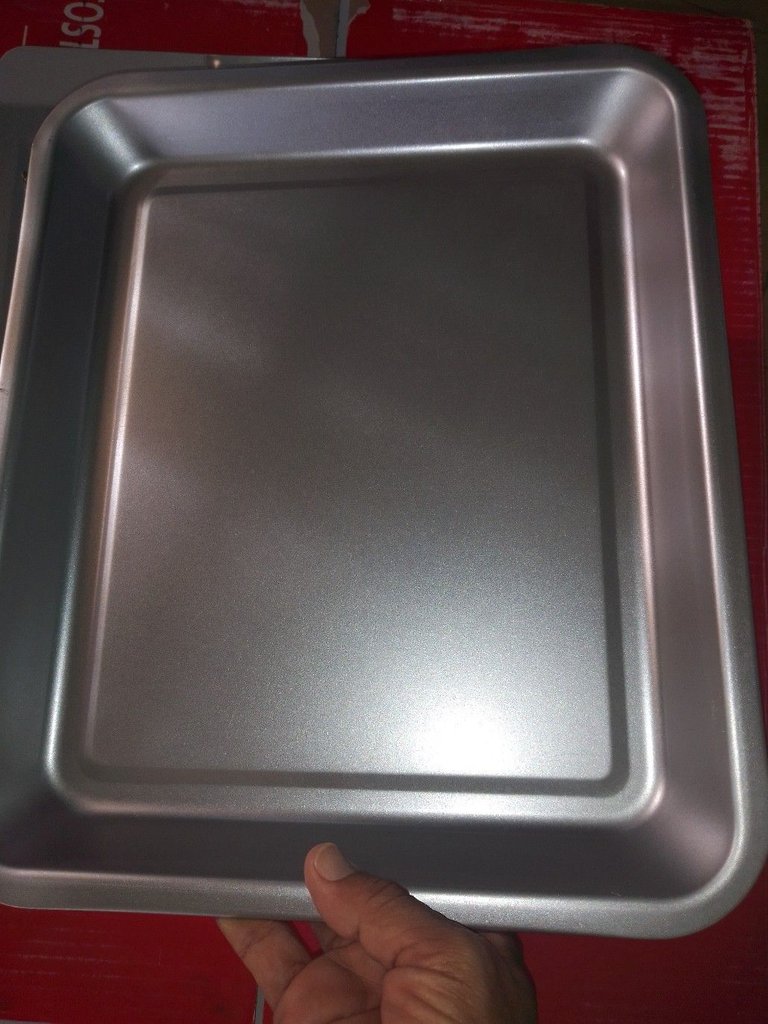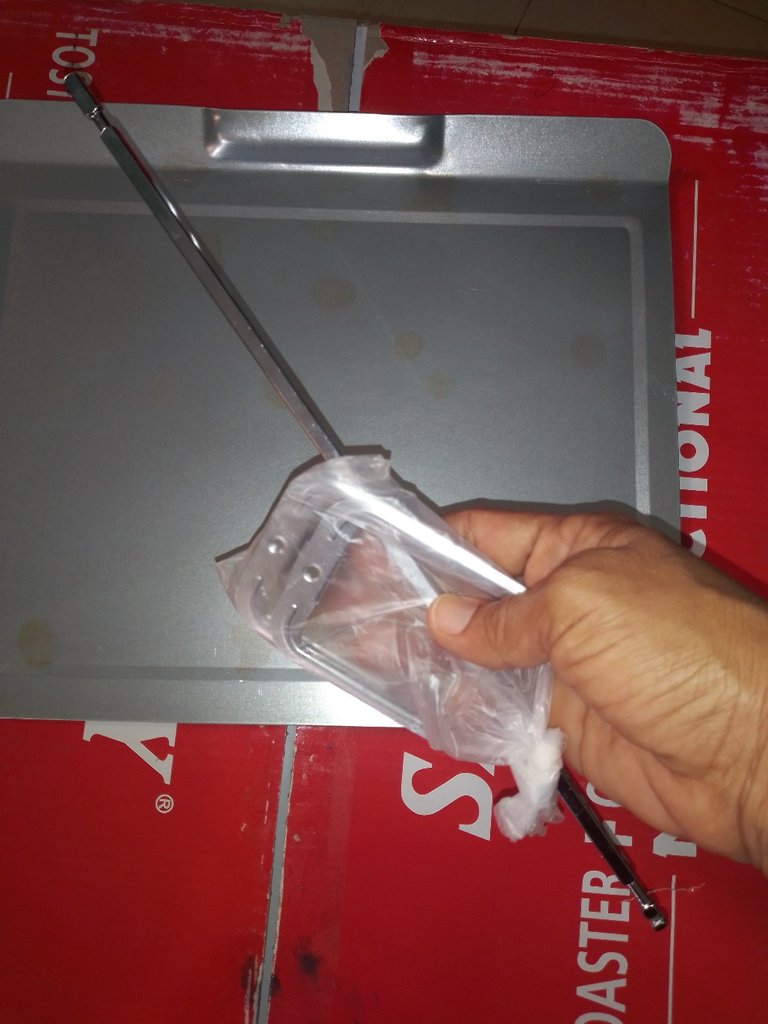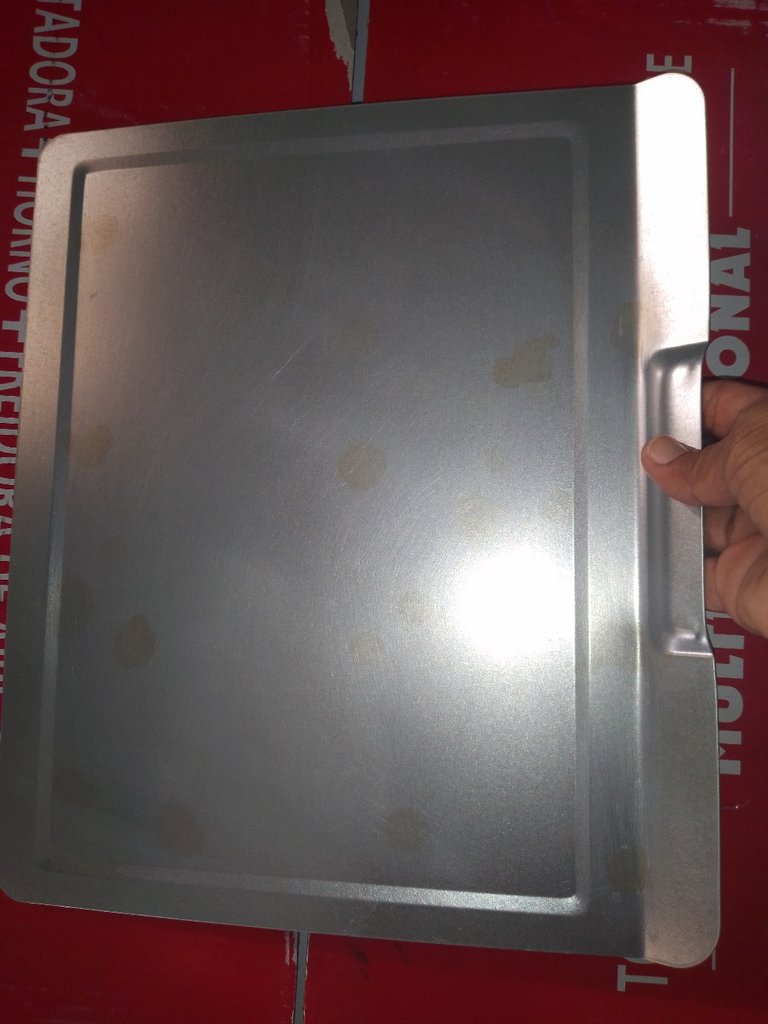 ---
Acá les muestro fotos de las 2 publicaciones que he hecho con mi horno.
Here I show you pictures of the 2 publications I have made with my oven.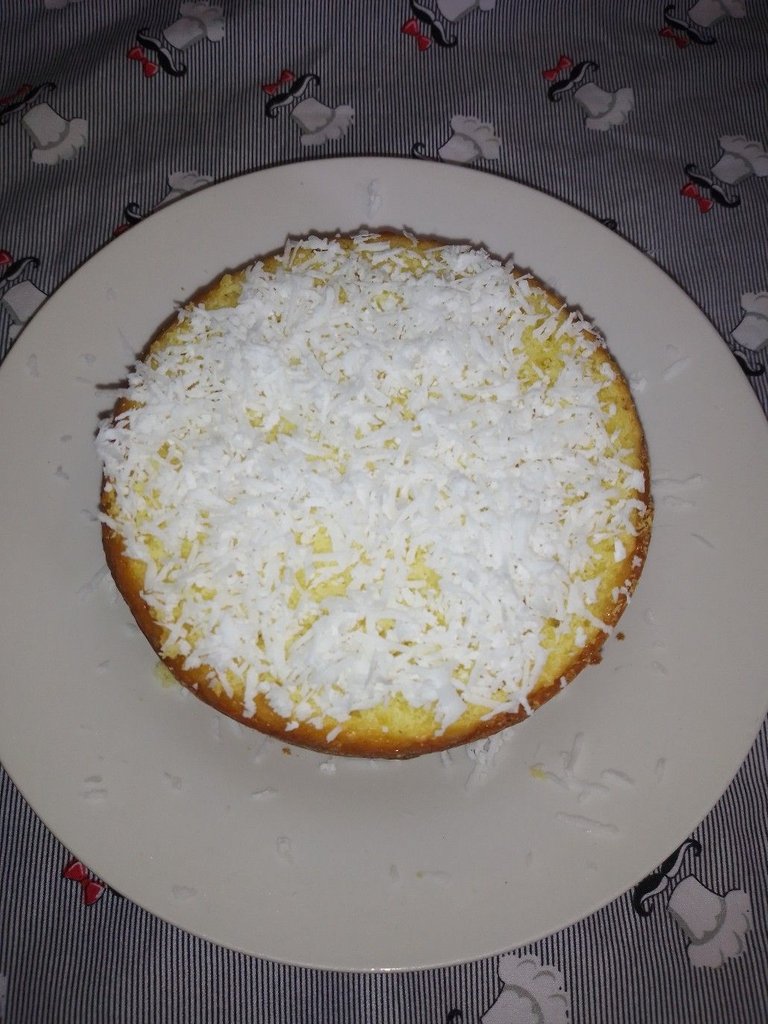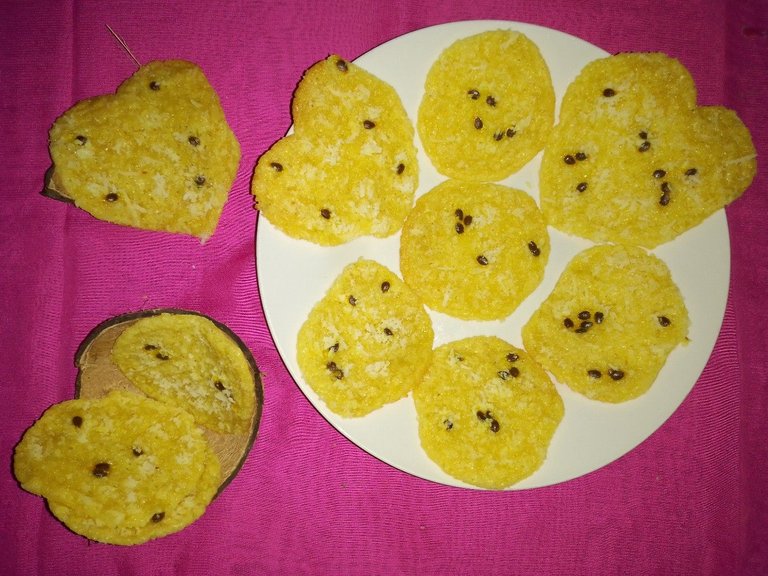 ---
Gracias por visitar mi post.
Dios te bendiga!
Thanks for visiting my post.
God bless you!
---
---
Translated with
https://www.deepl.com/translator
      Todas las imágenes son de mi autoría, capturadas con mi teléfono ZTE.                                                       

   All images are my own, captured with my ZTE phone.