When I was a kid, I was jealous of other kids because their parents could give them whatever they wanted. As I am always sharing here about my life, we were really poor when we talked about money or financial status back then. But I understand and I never blame my parents for not being able to give us the things that we wanted, because it's also a good thing because we, as their children, can learn how to work hard and not just rely on them to have the things that we wish to have.
I was 18 years old when I entered the world of crypto currency with the help of someone I knew virtually. Since I don't have plans to study and my dreams before were still blank or unknown, I entered the world of microblogging, where I found and met Sis @ruffatotmeee , who patiently helped me to learn and taught me about the world of crypto stuff. If she learned something new, she also shared it with me before, since we are both new in the crypto world. To my friends who helped me during those times, I'm very thankful because I've been in crypto for 5 years, HODLing a little bit of alt coins during ups and downs, and I've had to help my family buy the things and foods that they needed, especially during the pandemic times. I was also able to save some money for buying a phone last year when my old phone that I was using for blogging was destroyed. So, everything that I always buy because I need or want it is the result of my own hard work, and I didn't ask my mom's money to buy those things. Because of my hard work too, she can rest by not giving me some allowances, and she can now treat herself better than before.
Why did I include this back story? because this blog is all about something that I purchased from my own savings again, or, should I say, from my hard work after years of writing blogs. Well, I really don't like to purchase this one, but I needed it for writing blogs here and on other microblogging platforms because I am struggling to type words using my left and right thumbs only when using my phone, and more importantly, I wanted to improve my knowledge of art as I like to learn how to draw digital art.
Anyway, for today's blog, I will review this gadget that I bought on November 5, 2022, and it was also my first time purchasing an expensive item on SHOPEE. Can you guess what this is?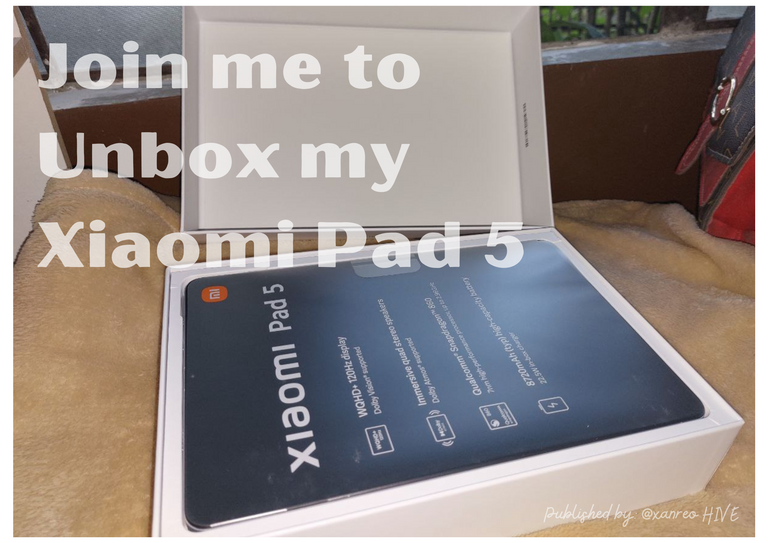 Image created using CANVA PRO.
That's right, this is the Xiaomi Pad 5. Last month, I decided to use my other savings. The thing that I wanted to buy was supposed to be a laptop, but I changed my mind after I saw the review of this tablet on TikTok. I was amazed because this tablet is capable of solving the problems that I need to solve to make my life easier.
Now that I bought this one, I think I need to write a review of this gadget, hoping that you will also be a victim of buying this since December is coming and if you need a laptop but you have a tight budget, I think you need to change your mind and buy this instead. and/or: if you like to gift your child a tablet for their school, this is also a good gadget for online classes, and if you want to know why, just keep reading.
---
BODY PARTS OF THIS BLOG:
About Xiaomi Pad 5
Unboxing
Design and Display
Performance
Gaming Performance
Reasons why I choose the Xiaomi pad 5
My personal opinion, rating, and recommendation
---
ABOUT XIAOMI PAD 5 AND IT'S PRICE
The Xiaomi Mi Pad 5 is a line of Android-based tablet computers manufactured by Xiaomi, and this tablet was released last year, on August 10, 2021 (which means I was late for 1 year and 3 months to discover this tablet since I am not interested in tablets and I prefer phones to tablets). This also has a "Pro" version, and it's more expensive than this Pad 5.
This tablet costs Php 18,999 if you buy their 6GB RAM+128GB ROM, while their 6GB RAM+256GB ROM is worth Php 20,999 on their Xiaomiofficial store global.
UNBOXING TIME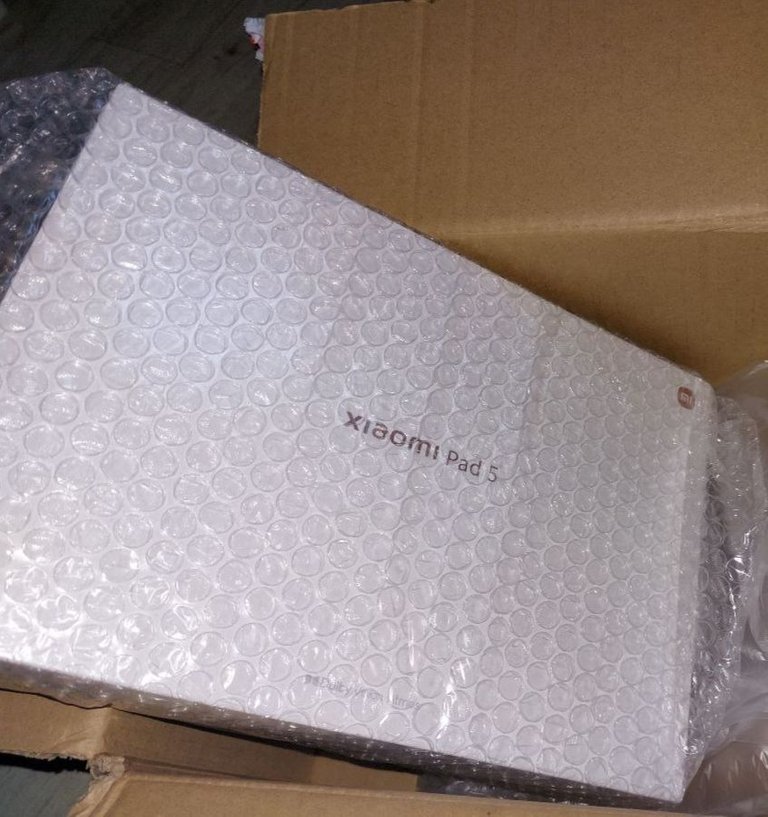 I ordered this on November 5, 2022, on SHOPEE, and it arrived on November 11, 2022, while I was at my sister's place. I am so very happy because this was supposed to arrive on November 18 since it was from overseas, but it arrived so much earlier than the expected date. What I really like is that Xiaomi really prioritizes their customers. They always responded to the questions and messages of their customers, and they also secured the item. I was hesitant to buy this on Shopee because I really don't trust the sellers, and you know some customers are experiencing bad things when they purchase a gadget online. But I am thankful to God because the item arrived safely.
---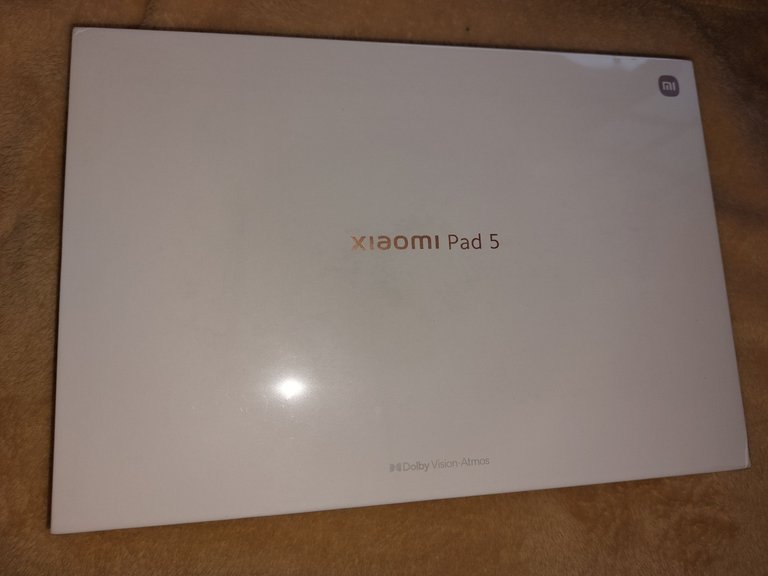 Anyway, aside from being protected by bubble wrap, the item was also wrapped in plastic, and it's a very good sign that their item is legit and new because I expected that their box is old like what on the other online shops of gadgets, like the box is kind of old. I really like the box, but it's very hard to open because it's very tight and well fitted.
---
What's inside of the box?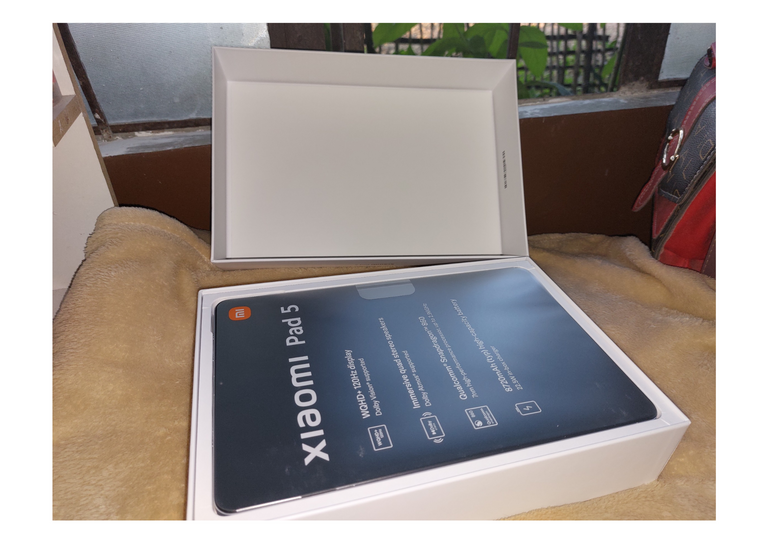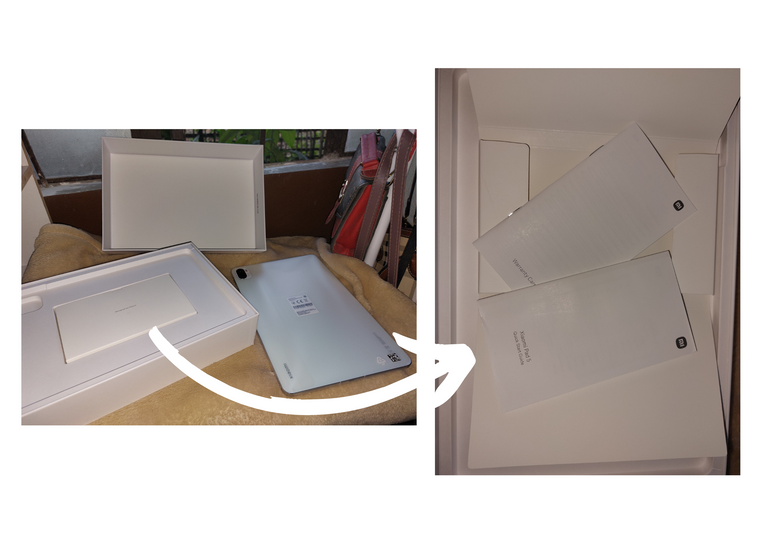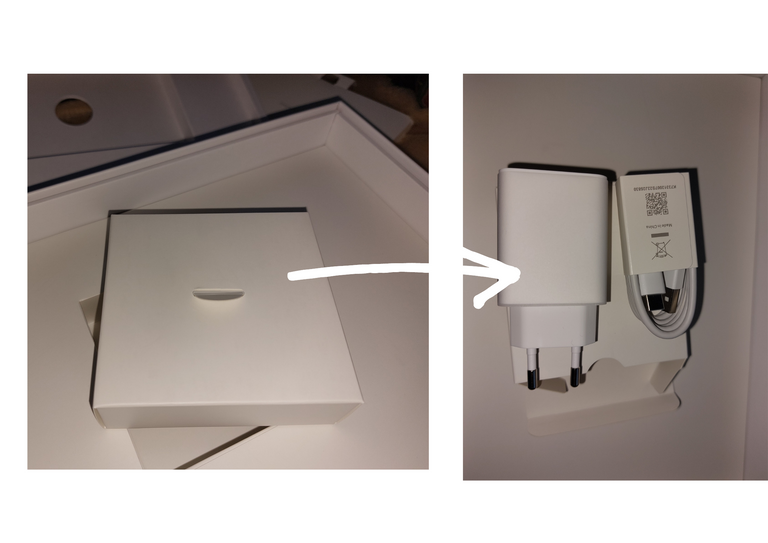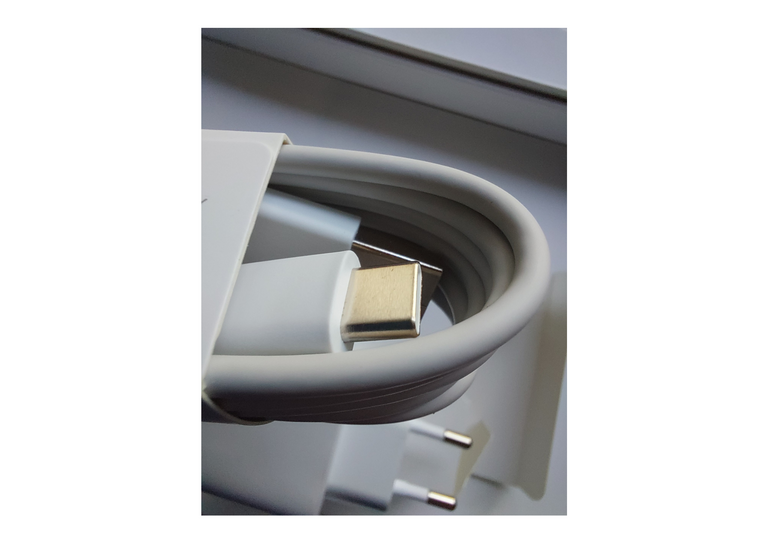 The first thing that you can see is the Xiaomi Mi Pad 5.
Then, when you remove the tablet, what you will see is a small box inside of which they have put their user guide and warranty care book. I didn't know that a gadget's things like this are very protected now too, because the box looks expensive too. I mean, it's big and thick compared to the other boxes of other gadgets in the past generation.
We are not done yet because there is another box inside where the Tablet Pad 5's charger is placed, and as you can see in the fourth picture, the charger of the Xiaomi Pad 5 is USB Type C cable. But you need to buy a socket because of its power connector.
Oh well, Are you curious why there's no Sim card pin (panundot) included in the box and no earphones as a freebie? Let's jump to another part of this blog!
---
DESIGN AND DISPLAY
| Color | Pearl white (also available in Cosmic Gray) |
| --- | --- |
| Dimensions | Height: 254.69mm Width: 166.25mm Thickness: 6.85mm Weight: 511g |
| Display | Size: 11" display Resolution: 1600 x 2560 (WQHD+) 275 ppi Refresh rate: 120Hz Brightness : 500nits (typ) Over 1 billion colours Supports DCI-P3 |
| Processor | Qualcomm® Snapdragon™ 860 |
| Camera | Rear camera: 13MP 4k 30fps 1080p 30fps 720p 30fps Front camera: 8 MP 1080p 30fps 720p 30fps |
| Speaker | 4 speakers Dolby Atmos® supported |
| Storage & Ram | 6GB+128GB (also available in 6GB+256GB) LPDDR4X RAM + UFS 3.1 storage *Available storage and RAM are less than the total memory due to storage of the operating system and software pre-installed on the device. |
| Battery | 8720mAh (typ) |
| Connectivity | Bluetooth 5.0 Wi-Fi Protocol 802.11a/b/g/n/ac USB-C |
| Operating system | MIUI for Pad |
All Informations sources from:
Xiaomi Pad 5 - Xiaomi Global Official
About the Color:
I chose the color Pearl White, but it was also available in Cosmic Gray. The color display is very nice and beautiful, and it's good for ladies who like colorful gadgets. As for me, I am not really into light colors, but I chose this one because I'm getting tired of the color black. If you choose this color, you should put a not-transparent casing on it because if you take it outside with you while using it, these colors can hurt other people's eyes because the light is reflecting in the sunlight. So I advise you to choose the darker color instead, which is their cosmic gray, if you like going outside with your tablet.
Storage:
I chose their 6GB RAM+128GB ROM, but it's also available on their 6GB RAM+256GB ROM. As for me, 128 GB of ROM is enough since I have a phone with 256 GB of ROM storage. Plus, I just really bought this one because, like I said, it's for blogging and practicing digital art. If you are into playing and using applications that use a lot of storage, choose their 256GB ROM instead.
---
PERFORMANCE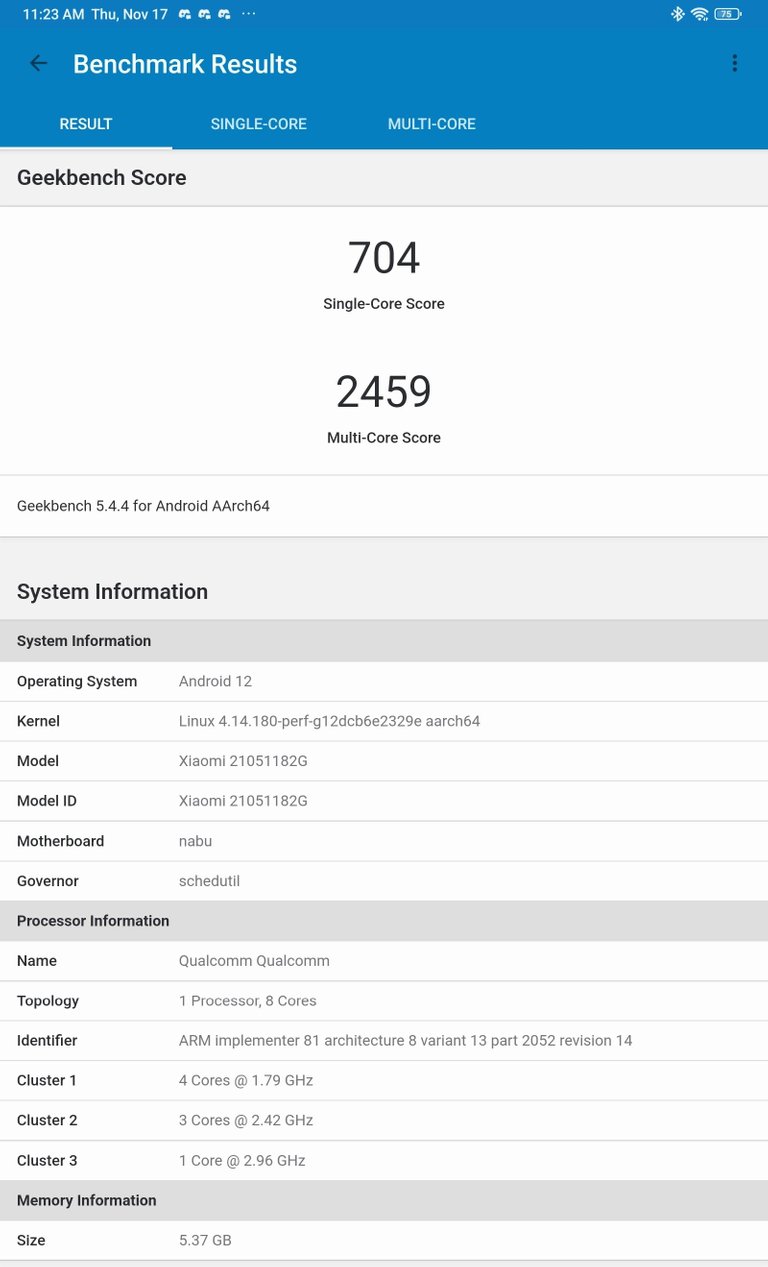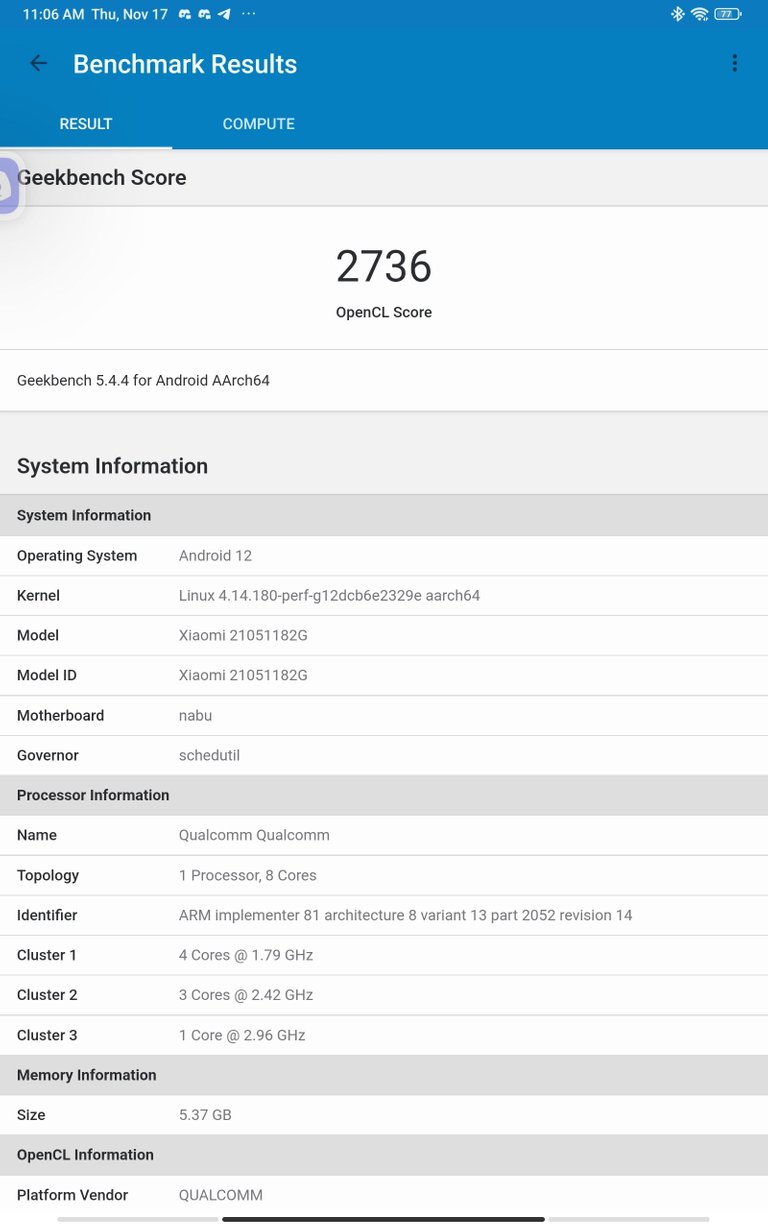 ---
GAMING PERFORMANCE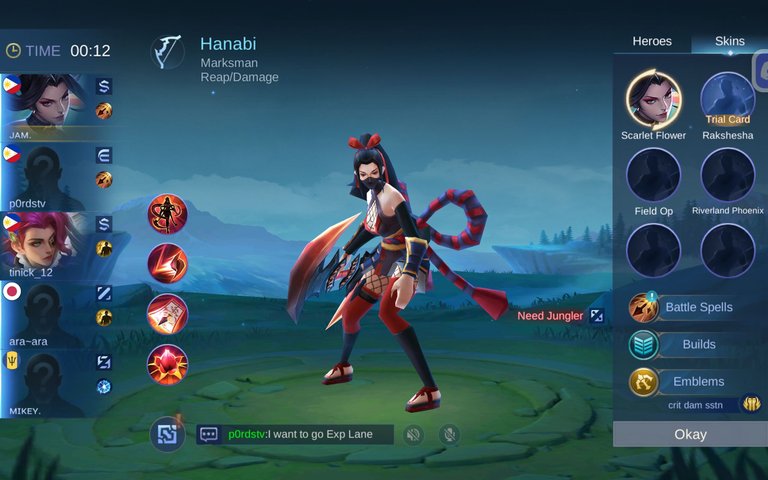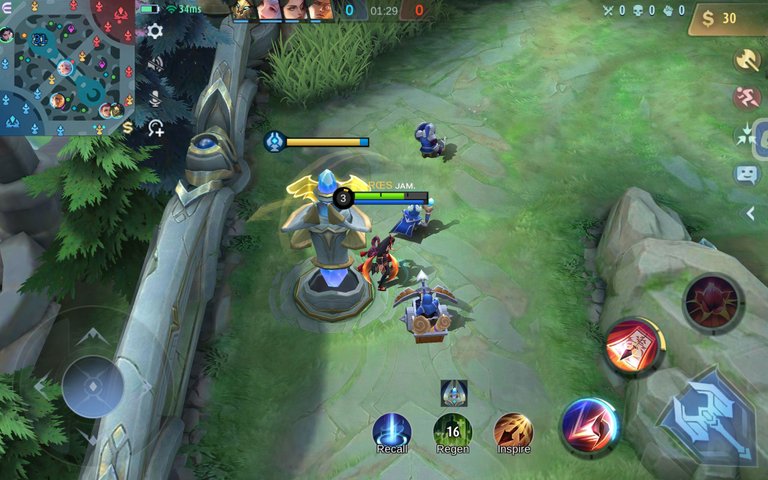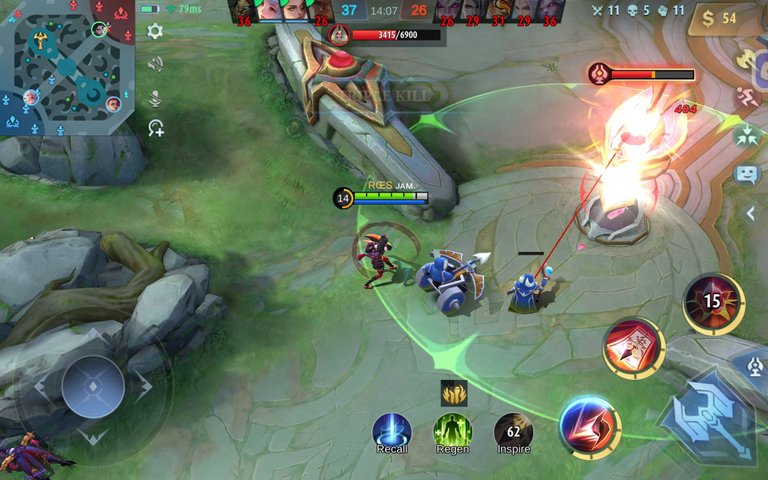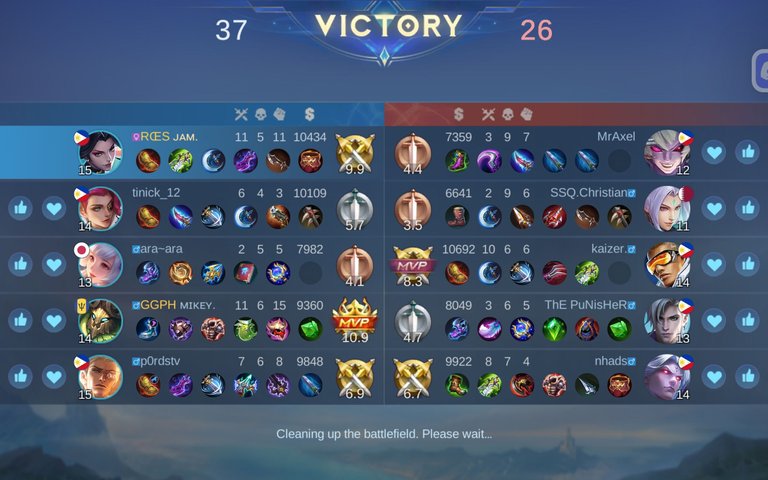 I tried to play Mobile Legends using my Xiaomi Pad 5, and I think the performance in gaming is good because it's not lagging and I didn't experience any bad experiences while playing, in fact! While touching the screen, I experience very smooth controls, and the hero is fast at attacking using their skills.
Aside from this, I also like the graphics of the heroes and the design, and it's more clear than my other devices that I always use when I play Mobile Legends.
But I haven't tried to play PUBG using this device because I don't know how to play it. But according to the other tech vloggers, the Xiaomi Pad 5 is also good to use for playing PUBG, and the performance is good as well.
---
REASONS WHY I CHOOSE THE XIAOMI PAD 5
To be honest, I am not really into tablets, and I like phones because I can carry them wherever I go, and the quality of the tablet's camera is not good because the developers of tablets before did not focus on the camera because they knew that the users wouldn't always use the camera of tablets, and only those people who are working in the companies are the ones who bought this thing for their works. We get used to focusing on buying mobile phones, but since online classes started, if you have noticed, some of the famous brands are also releasing a lot of versions of tablets and so, the Xiaomi Pad 5 is my first ever tablet that I bought, and on this part of the blog, I will tell you the things or reasons why I chose buying this.
Say Hello to my Cat!
The reason why I like this one is because you can also make it in PC mode.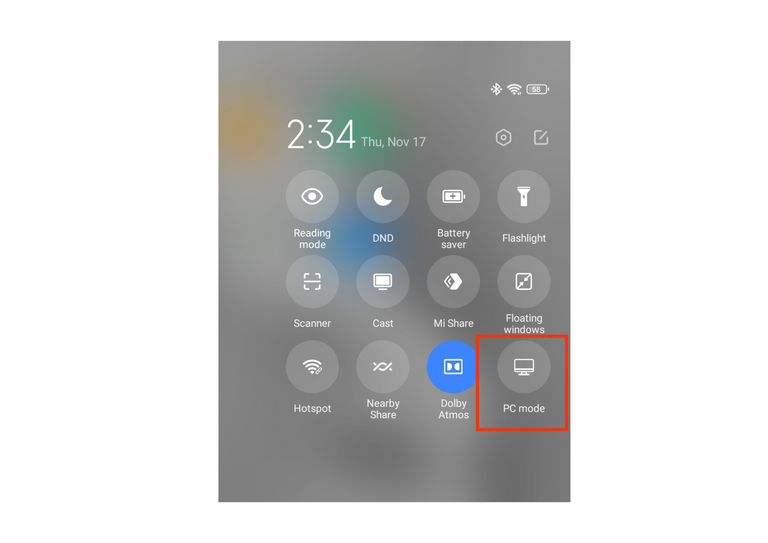 Imagine that for just Php 18,999 I can now have a tablet that can also be used like a laptop. There's a link that you will download and install in your tablet so you can use this feature, but since I updated my software, I can't use my PC MODE because there's no newest version yet for MIUI 13 1.3,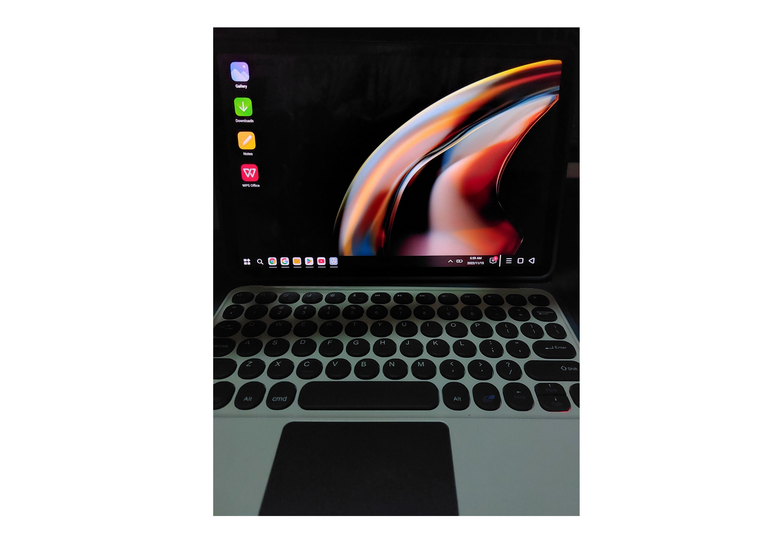 Xiaomi Pad 5 PC Mode
But I was still able to experience their PC mode feature before downloading their new software update.
I can do all my work much easier, and I can still communicate with other people while I'm writing or reading blogs.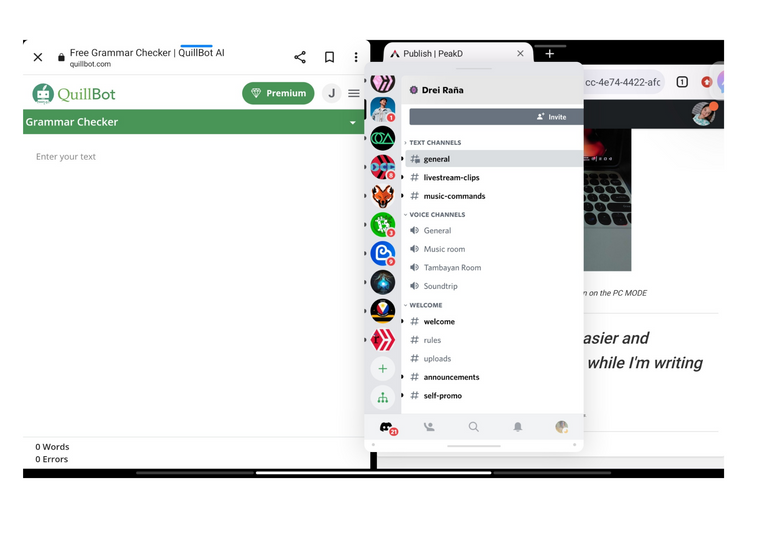 Split screen plus 2 floating windows.
Oh well, I can say that this tablet's feature is really suitable for cheaters' problems because they can communicate with their lovers and mistresses in different applications. charought! Because you can split your screen into two, plus you can use the floating windows if you like to stay connected with the people you want to talk with while you're still working,
This feature is really good for me and what I need because my mom loves to call me anytime, and if I am using a mobile phone, I am always distracted by her calls, especially if I am writing blogs. Now, I can answer all her calls and chat messages even if I am writing blogs.
The Stylus Pen.
I ordered the Xiaomi Mi Pad 5's stylus pen during the 11.11 sale on Shopee, but I can't review it together with my Xiaomi Mi Pad 5 right now because I haven't received it yet. But yeah, the stylus pen is also one of the reasons why I bought this because, like I said, I wanted to learn digital art, and a tablet is a good gadget to use because it has a bigger screen, and I can also carry it everywhere when I like to draw, rather than buying a laptop because it will make me spend more money on buying materials.
---
MY PERSONAL OPINION, RATING, AND RECOMMENDATION
In my personal opinion, if you are going to buy a tablet and you want a tablet that you can carry around, like on a trip, you should choose a tablet with a SIM card slot. Because this tablet didn't have a SIM card slot and was only available over WiFi, I don't think it's a problem because you can still use your phone's mobile hotspot to connect. As for me, we have WiFi here, so it's okay that this can only be used for WiFi.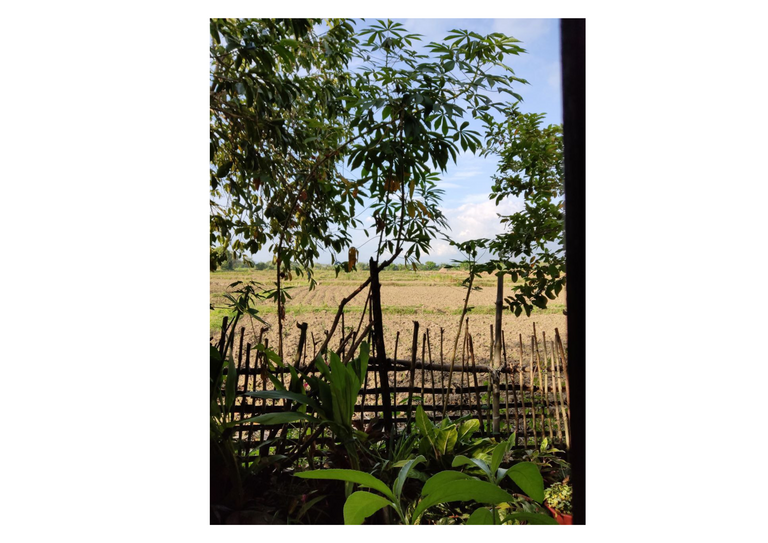 Example image from xiaomi pad 5's back camera
While for the camera test, I like the back and front camera because it's clear and it's good to use for online classes already; however, we should not expect a lot like the high end camera of phones. Knowing Xiaomi, my friends' phones before were Xiaomi. They don't like a phone that has too many filters and just want their photos to be natural, so if you like a gadget that has a natural camera, this will be a good phone for you. Since a person like me doesn't like to take selfies all the time, I am okay with this as long as it's clear.
The battery is super good, and I didn't expect that a tablet like this would have such a good battery life. My tablet has been open since last night, and while I am typing these words at 5:07 PM, the battery life is still 46%. I think you can use it for a lot of hours, but it still depends on where you use it and what applications you use.
Since the battery life is good, I experienced good performance in gaming; the tablet can be used in PC mode; the camera is clear and natural; and I can use a lot of applications at one time. This is a 100/10 tablet for me, and I don't think the investment I made in it will be wasted because I know it will help me be productive in the things I want to do that will help me learn and earn for my future. But I only wish it would last for me.
CONCLUSION...
I'm so very proud of myself because I didn't ask mom for money to buy me something that wasn't worth it to waste her energy and make her tired.
Another success from my hard work! It's just a good feeling to be able to give yourself what you want from your hard work. Besides helping the family, you can also buy something you want for yourself.
So this is my review of my Xiaomi Pad 5, and I hope you enjoy reading it! Oh, this is my first time to review a gadget, so I'm sorry if I have some mistakes.
---
Published by: @xanreo | HIVE
Date: November 17, 2022