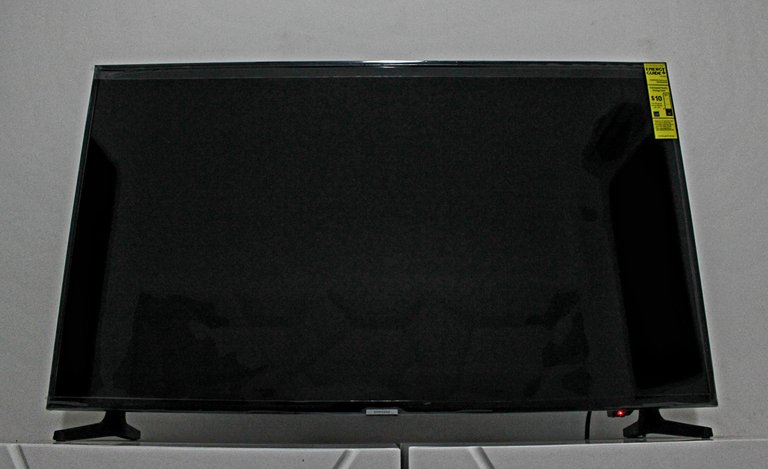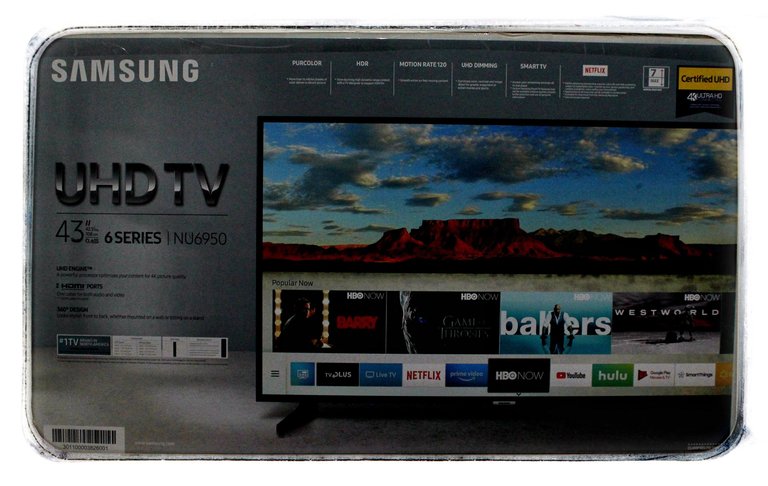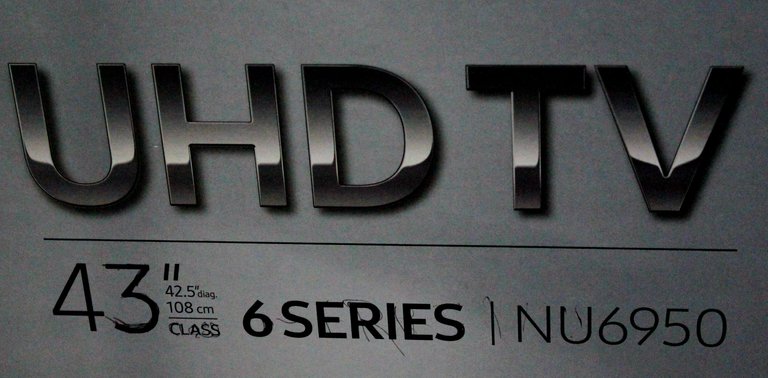 I remember many years ago, when I was a child, making use of my conscious memory, the moment when I first saw a television, and at that time it was literally known as a big box, of course it was the best at that time, and every time I am impressed by how technology has developed in that aspect, which we now call them Smart Tv, by the fact of having a number of functions that previously we could not even imagine.
So, for this publication I will talk about my experience with this model of Smart TV from Samsung, specifically the 6 Series NU6950, which I bought a few months ago, after having had another Smart TV from another brand.
I must say that my experience with Samsung products, are very positive, both in telephony and devices like this TV, I can not doubt that if they make good quality products, and in some ways with affordable prices for the public, and it is a big difference compared to other brands, I'm not saying they are bad, but from some aspects, Samsung is a step above.
Recuerdo hace muchos años, cuando era pequeño, haciendo uso de mi memoria conciente, el momento cuando vi por primera vez televisor, y en ese momento era como literalmente se conocía una gran caja, por supuesto era lo mejor en ese momento, y cada vez me impresiono como se ha desarrollado la tecnología en ese aspecto, que ahora los llamamos Smart Tv, por el hecho de tener una serie de funciones que anteriormente ni nos imaginábamos.
De tal forma, para esta publicación les hablo sobre mi experiencia sobre este modelo de Smart TV de la Samsung, especificamente de las 6 Series NU6950, que lo compré hace unos meses atrás, luego de haber tenido otro Smart TV de otra marca.
Debo decir, que mi experiencia con los productos Samsung, son muy positivos, tanto en la telefonía y dispositivos como este televisor, no puedo dudar, que si sacan productos de buena calidad, y de cierta manera con precios accesibles para el público, y es una gran diferencia con respecto a otras marcas, que no digo que sean malas, pero desde algunos aspectos, Samsung esta por un escalón por encima.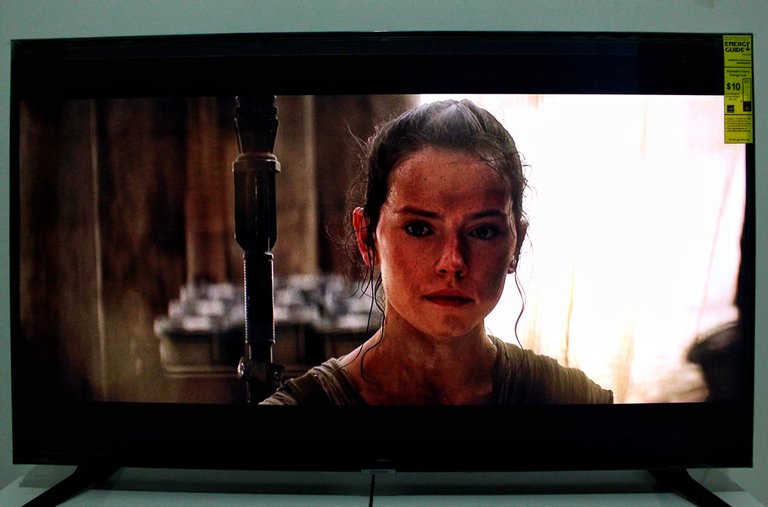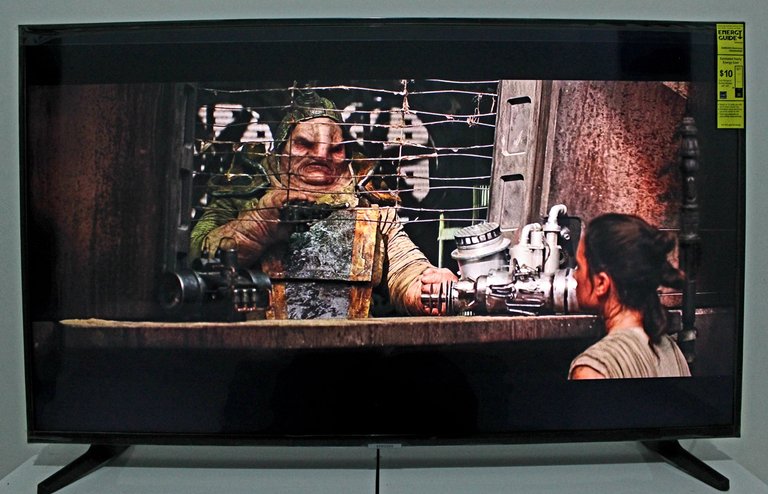 First of all, this TV model, is 43 inches UHD, which means Ultra High Definition, with resolution up to 4K, as you can see in the images, this model has a wide range of vivid colors, which makes the images look with a good sharpness, and because of its resolution, even the oldest movies, you can see with a better quality and sharpness, having as experience that three-dimensional feeling in the images, an aspect that I did not see in my old Smart TV.
Therefore, we will be able to watch videos or movies in high definition, with an almost unsurpassed quality, even having a certain emulation of the human eye, as well as we can see in reality all objects or things.
En primer lugar, este modelo de televisor, es de 43 pulgadas UHD, que significa Ultra High Definition, con resolución hasta 4K, así como se puede ver en las imágenes, este modelo tiene una gran gama de colores vivos, que hace que las imágenes se vean con una buena nitidez, y por su resolución, hasta las películas más viejas, se le puede ver con una mejor calidad y nitidez, teniendo como experiencia esa sensación tridimensional en las imágenes, un aspecto que no veía en mi antiguo Smart TV.
Por lo tanto, vamos a poder ver videos o películas en alta definición, con una calidad casi insuperable, hasta teniendo una cierta emulación del ojo humano, así como podemos ver en la realidad todos los objetos o cosas.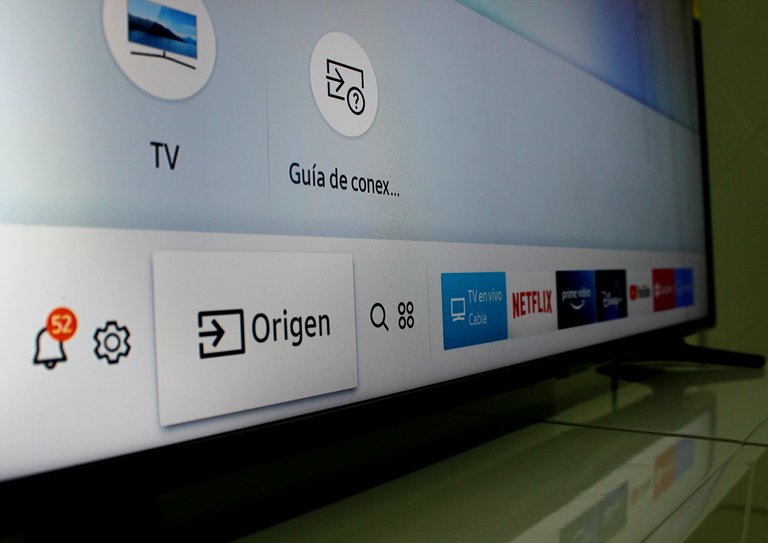 By the fact of being Smart TV, brings several options, and among what has this model of TV, are a wide variety of applications that brings factory, which working properly through an internet connection, we can navigate and watch movies or videos on platforms like YouTube, Netflix, Amazon Prime, Disney Plus and other applications that has the TV, as well as has a varied applications store, which can be downloaded, some paid and others totally free.
Por el hecho de ser Smart TV, trae varias opciones, y entre lo que tiene este modelo de televisor, son una gran variadad de aplicaciones que trae de fábrica, que funcionando correctamente por medio de una conexión de internet, podemos navegar y ver películas o videos en plataformas como YouTube, Netflix, Amazon Prime, Disney Plus y entre otras aplicaciones que tiene el televisor, así como tiene una tienda de aplicaciones variadas, que se pueden descargar, algunas pagas y otras totalmente gratis.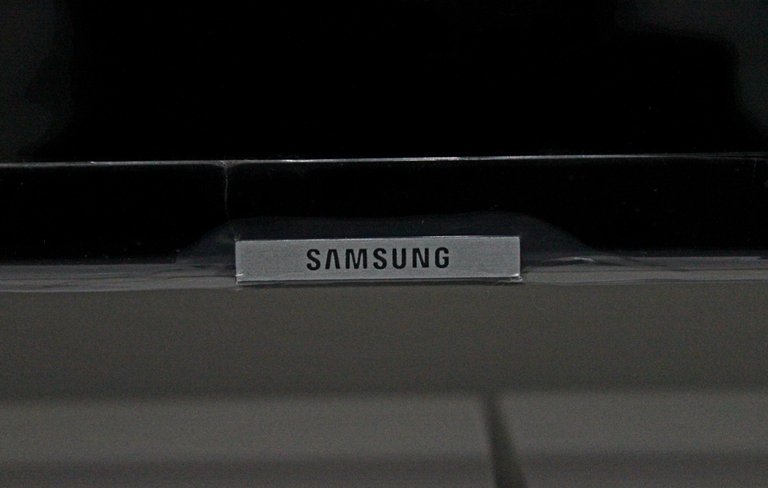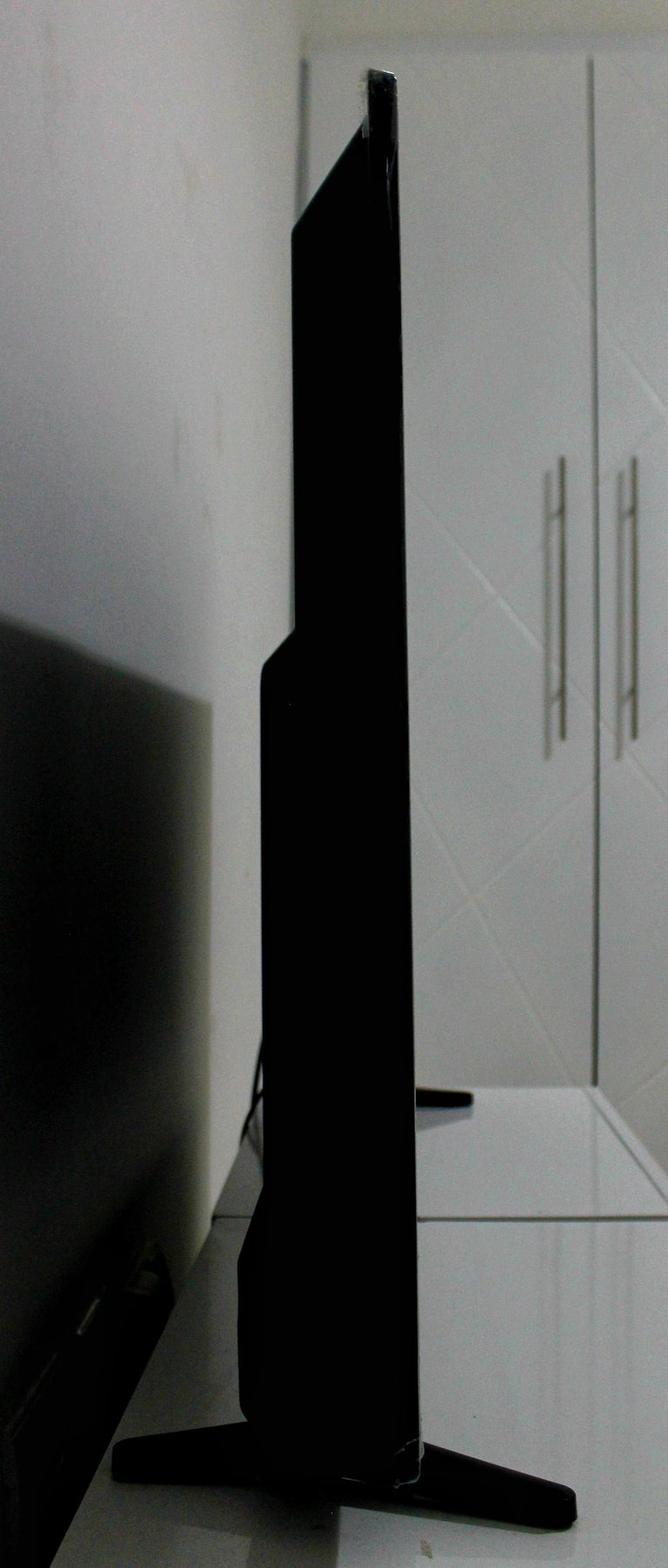 Regarding the design of the model, it has finishes and a very elegant look, although I think it is a very delicate product, so care should be taken against any fall that may suffer, especially for the material of the entire screen, which is the most delicate part, while its weight is actually light, that only one person can carry it.
Con respecto al diseño del modelo, tiene acabados y un aspecto muy elegante, aunque pienso que es un producto muy delicado, por lo que se debe tener cuidado ante cualquier caída que pueda sufrir, sobre todo por el material de toda la pantalla, que es la parte más delicada, mientras que su peso en realidad es liviano, que solo una persona lo puede cargar.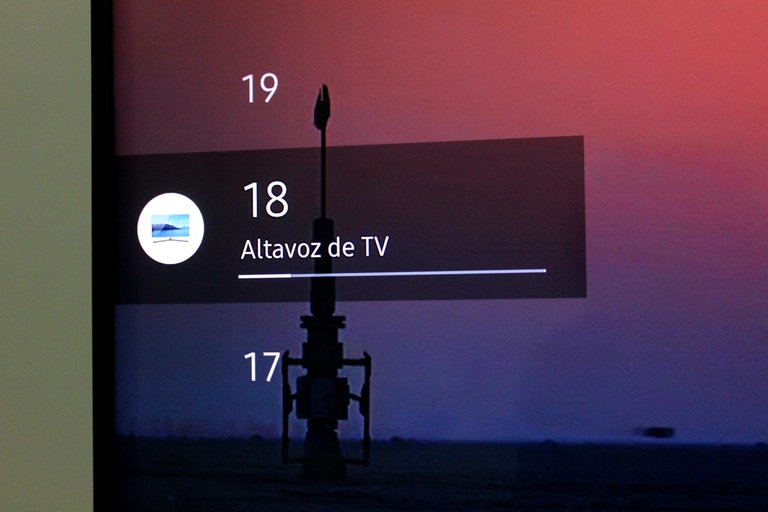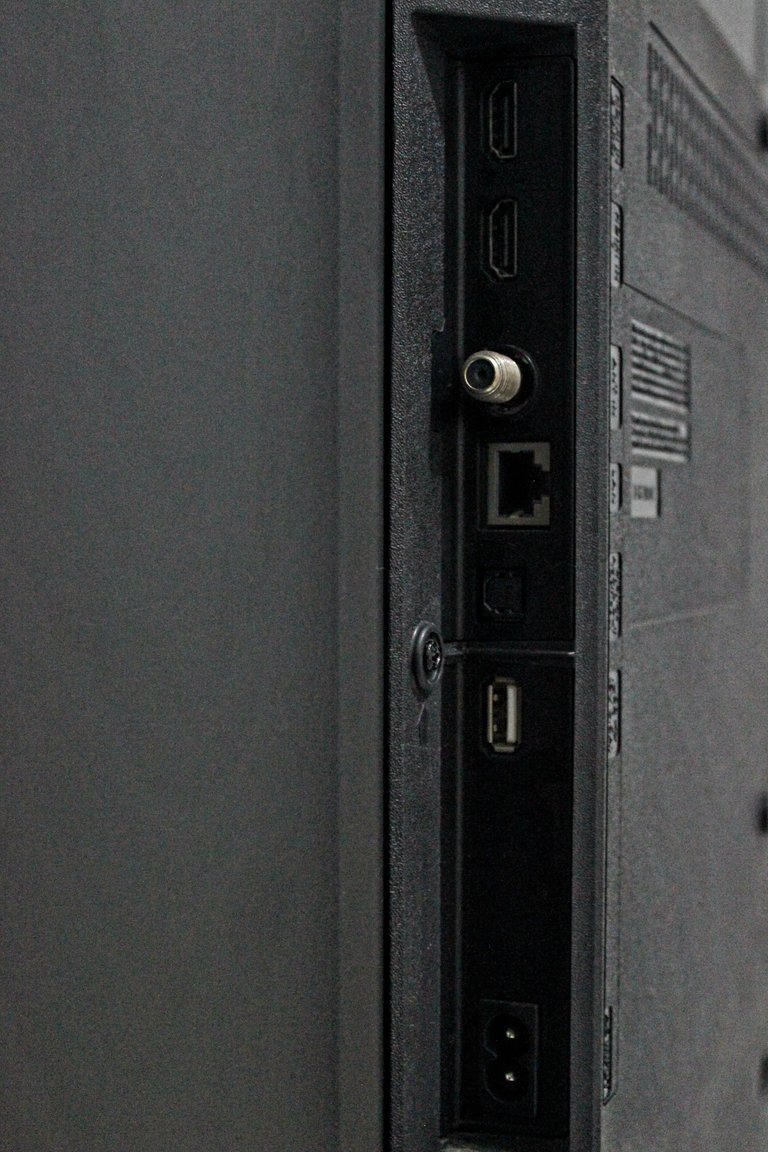 On the other hand, the sound is very optimal, with a great volume, yet it does not lose the sharpness of its sound, which we can appreciate listening to music or watching movies, also with options to equalize the sound depending on what you are listening or watching.
In addition, this TV model has two HDMI inputs, a lan port to connect an internet lan cable, of course built-in WIFI, so you can establish an internet connection wirelessly and also a USB port, so you can connect your storage devices and view videos, photos or listen to music that you have saved.
Overall, I have had a good experience with this model of TV and can recommend it to all those who are currently interested in acquiring a product with these qualities, which offer a good quality and experience in its operation.
All photographs are my own and were taken with a Canon T3i camera.
Por otro lado, el sonido es muy óptimo, con un gran volumen, aún así no pierde la nitidez de su sonido, que lo podemos apreciar escuchando música o viendo películas, también con opciones para ecualizar el sonido dependiendo de lo que se este escuchando o viendo.
Además, este modelo de televisor cuenta co dos entradas de HDMI, un puerto lan para conectar un cable lan de internet, por supuesto WIFI incorporado, de manera que puedas establecer conexión al Internet de manera inalámbrica y también un puerto USB, para así conectar tus dispositivos de almacenamiento y poder visualizar videos, fotos o escuchar música que tengas guardado.
En general, he tenido una buena experiencia con este modelo de televisor y lo puede recomendar a todos aquellos que en este momento esten interesados de adquirir u productos con estas cualidades, que ofrecen una buena calidad y experiencia en su funcionamiento.
Todas las fotografías son se mi autoría y fueron tomadas con una cámara Canon T3i.