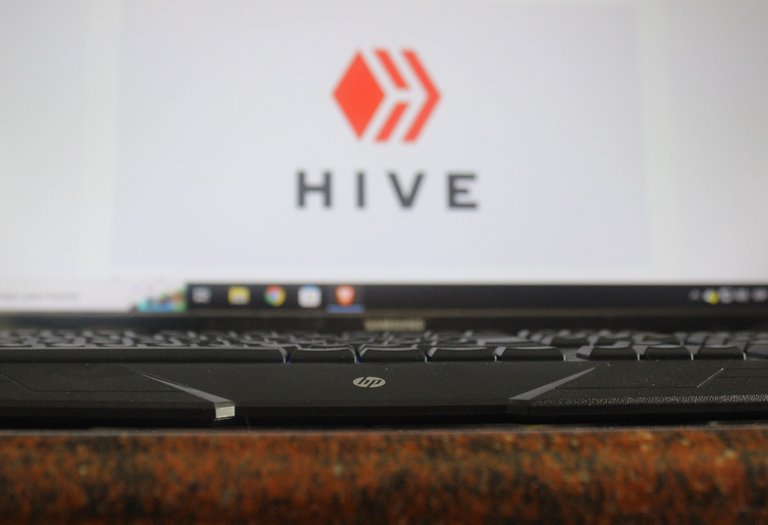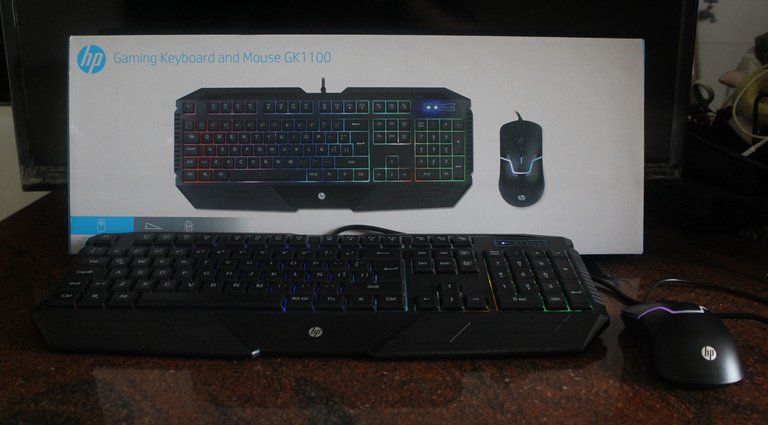 Due to the fact that I recently bought a cpu, I needed to have other accessories for the total operation of the computer. Among the accessories it was vital to have a keyboard and mouse, so I had to look for an option that would fit with what I was looking for. So I found this combo of the GK1100 model of the well-known HP brand, bringing the mouse and keyboard in the same package and brand, and the truth is that it was the model that caught my attention because of its basic but necessary functions for the work I need to do on the computer.
Among several models of keyboards and mouses, this was the combo that caught my attention, because first it is original and also its material is much better than other models, which despite being cheaper, you could see that its component material looked indelible. Of course this model of the combo I bought it in 25 $, compared to other combos that you could acquire between 10 $ to 15 $, perhaps it would be an excellent saving, but the quality would be lower.
Debido a que últimamente compré un cpu, necesitaba tener otros accesorios para el funcionamiento total de la computadora. Entre los accesorios era vital tener un teclado y mouse, por lo que tuve que buscar una opción que se adaptara con lo que buscaba. Por lo que encontré este combo del modelo GK1100 de la conocida marca HP, trayendo el mouse y teclado en un mismo empaque y marca, y la verdad que fue el modelo que más me llamó la atención por sus funciones básicas pero necesarias para los trabajos que necesito hacer en la computadora.
Entre varios modelos de teclados y mouses, este fue el combo que me llamó la atención, porque primero es original y aparte su material es mucho mejor que otros modelos, que a pesar de ser más económicos, se podía ver que su material componente se veía indeleble. Por supuesto este modelo del combo lo compré en 25 $, a comparación de otros combos que los podías adquirir entre 10 $ a 15 $, quizás sería un excelente ahorro, pero la calidad seria menor.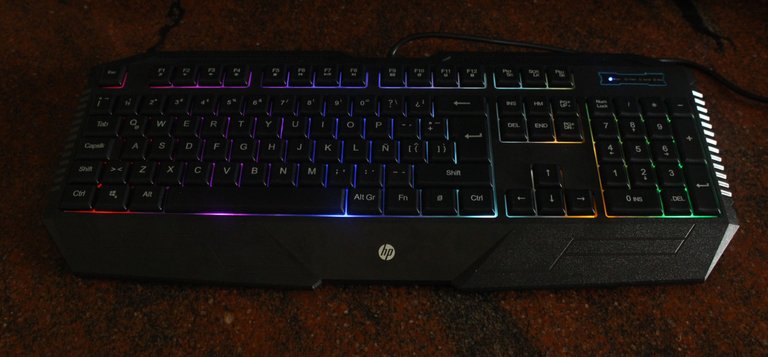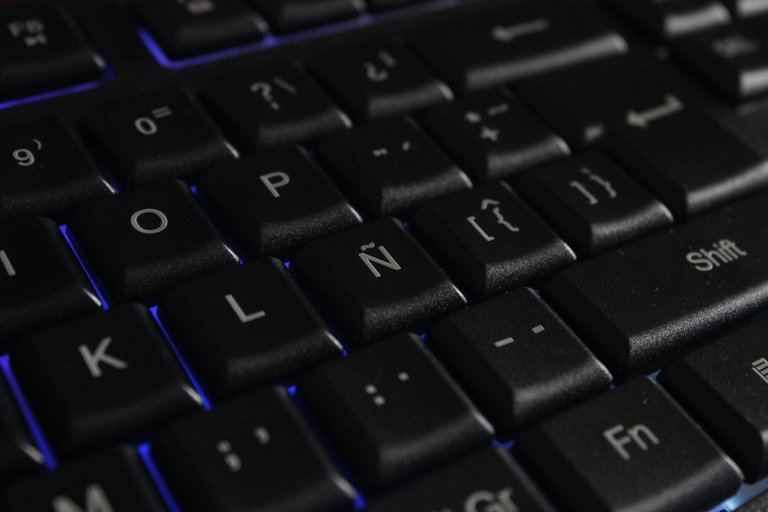 Now with respect to this model of keyboard + mouse combo, as you can see in the pictures, they are fully wired, in addition to being illuminated, although only by all the edges of the keys, but not the letters as such, which could have been better that aspect. The illumination can be configured with a higher intensity or even the colors can be changed, depending on the taste of each person.
On the other hand, the keyboard has the ñ, which is necessary for all of us who speak Spanish as our main and native language, as well as alphanumeric keys, as you can normally find in almost any keyboard. While the mouse, likewise is illuminated, and fulfills the basic function for normal tasks on the computer. Because maybe for people who play a lot of games, they need a higher end, for better performance, but with the tests I've been doing, I feel very comfortable with this model of the combo.
Ahora con respecto a este modelo de combo teclado + mouse, como se puede visualizar en las fotografías, son totalmente alambricos, además de ser iluminados, aunque solo por todos los bordes de las teclas, más no las letras como tal, que pudo haber sido mejor ese aspecto. Al igual que se puede configurar la iluminación con una mayor intensidad o incluso se puede cambiar los colores, dependiendo del gusto de cada quien.
Por otro lado, el teclado tiene la ñ, necesario para todos nosotros que manejamos como principal idioma y nativo el español, así como contiene las teclas alfanuméricas, como normalmente se puede encontrar en casi cualquier teclado. Mientras el mouse, de igual forma se ilumina, y cumple con la función básica para tareas normales en la computadora. Porque quizás para personas que juegan muchos juegos, necesiten de una gama más alta, para un mejor rendimiento, pero con la pruebas que he estado haciendo, me siento muy cómodo con este modelo del combo.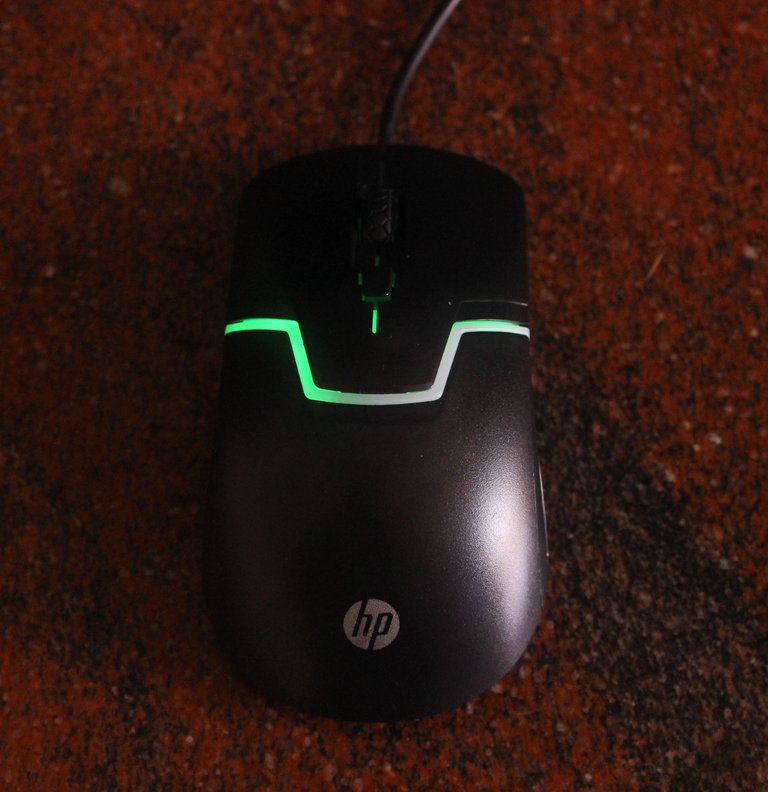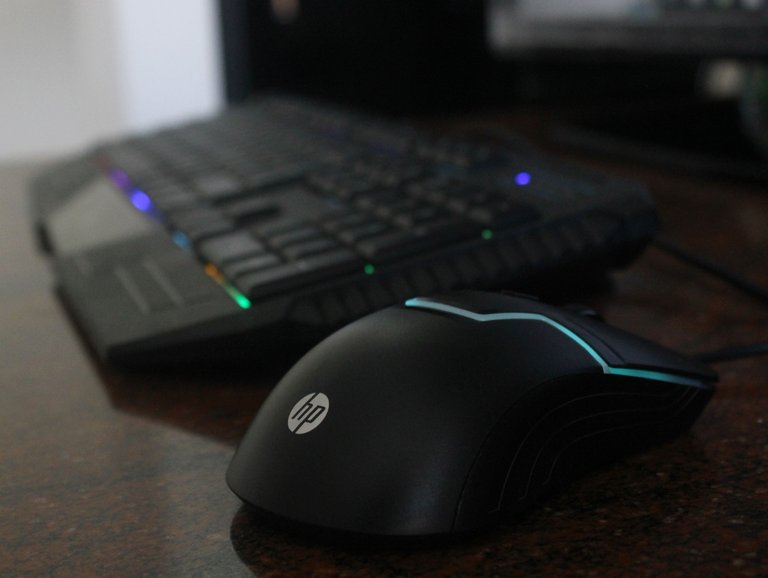 The price-quality ratio seems to me adequate, because I bought this model for $ 25, being a known and original brand, with a practical and striking design, although they are not high-end models for gaming, for jobs where they are not demanding, you can use both the keyboard and mouse very comfortably. So that you can have a better performance of it.
While in the keyboard configuration, it has several commands and shortcuts, to facilitate other functions, such as volume control and other settings operations that makes a better management of the computer, even with certain options needed in gaming circumstances. At the moment I have not tested it in a game, but in some video editing tasks, and I felt comfortable and satisfied with its use, meeting the expectations necessary for the use of these components such as keyboard and mouse.
La relación de precio y calidad, me parece adecuados, debido a que compre este modelo por 25 $, siendo una marca conocida y original, con un diseño práctico y llamativo, aunque no sean modelos de alta gama para gaming, para trabajos donde no sean exigentes, se puede utilizar tanto el teclado y el mouse con mucha comodidad. De manera, que se pueda tener un mejor rendimiento de la misma.
Mientras que en la configuración del teclado, tiene varios comandos y atajos, para facilitar otras funciones, como el control del volumen y demás configuraciones operaciones que hace un mejor manejo de la computadora, incluso con ciertas opciones necesarias en circunstancias gaming. De momento no lo he probado en un juego, pero si en algunas tareas de edición de videos, y me sentí cómodo y conforme con su uso, cumpliendo con las expectativas necesarias para la utilización de estos componentes como el teclado y mouse.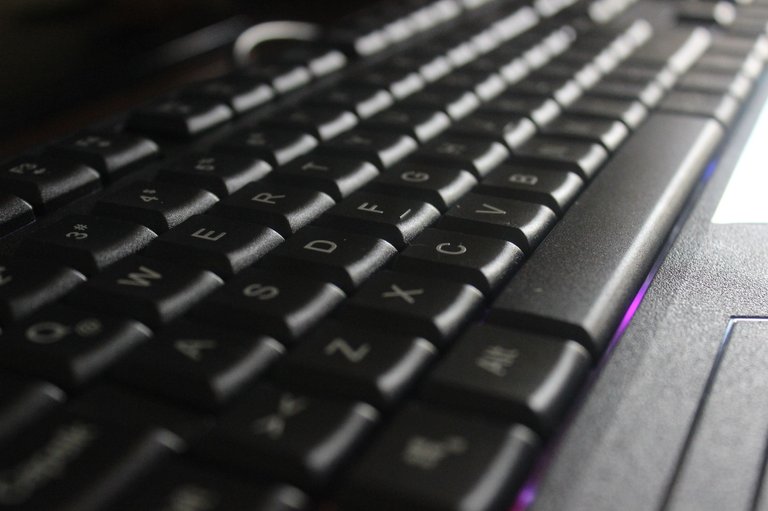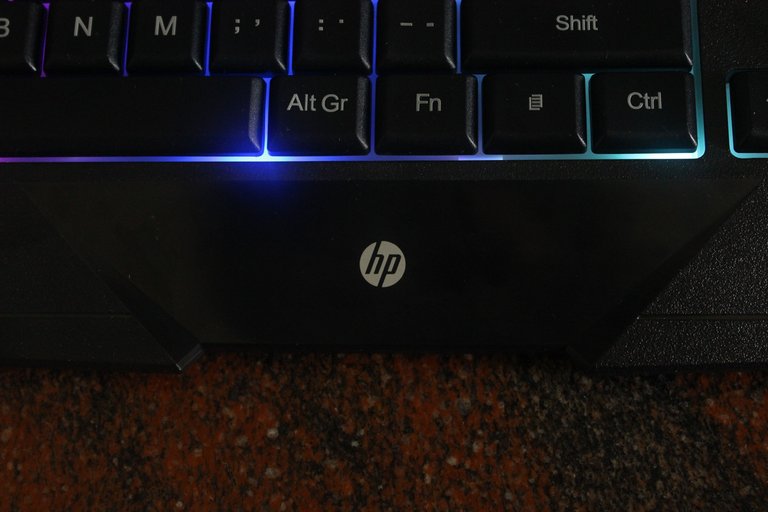 All pictures are my own and were taken with a Canon T3i camera.
Todas las fotografías son de mi autoría y fueron tomadas con una cámara fotográfica Canon T3i.