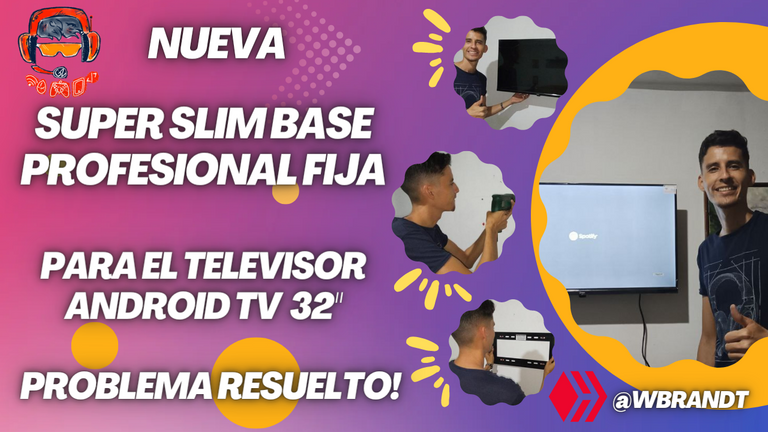 Hello friends of this great community as it is #GeekZone I welcome you to my blog in #hive I hope you feel very comfortable in this space, I hope you feel very well wherever you are, I hope your plans are fulfilled as you go working for them, may you have the greatest success, for you and your family, much success and encouragement.
Today my dear and dear friends, a somewhat different post, in this year I have done interesting things for me like learning to change an old lamp for a newer one and among many other things and that's good because step by step we are getting new skills, and obviously new experiences; however, I like to dare to do new things and more if there are things that are making me a little uncomfortable.
Recently here in this community, I made a post of an unboxing of a 32" Android TV that we bought as a gift for Valentine's Day, so far so good because we have enjoyed a lot of this new acquisition, but we were having a problem and here comes this post, which is that as we had the TV on a very low table almost flush with the bed and we had to force a lot the neck to see the TV and it was already something uncomfortable for us to be like that, and well between my wife and I talked about that we had to buy a base for the TV.
What led us to buy this Super Slim Professional Fixed Base, I wanted to buy a movable one that could bring the TV closer to the bed, but there wasn't one and we decided to buy this one because it also gives it a very modern touch, we bought it at EPA at a good price 30 $ which I thought was good, and also that it has a 5 year warranty and includes an installation guide and that made me feel much more confident even though they all come with the manual (hahaha).
| | |
| --- | --- |
Well, I had to get down to work in the apartment and in our room, I opened the box and brings the base that is fixed on the wall and two parallels that are those that are glued to the TV and besides that all the tools like screws, washers, rubber bands and ramplus all well ordered from the letter A to E, I got down to work, I grabbed the stops with the rubber spacers and universal washers and smaller screws that are type A, I fixed it on the TV was a bit complicated, but not difficult because I did not want to grab the thread, but in the end if I grab and everything was very well put in place.
| | |
| --- | --- |
| | |
| --- | --- |
After that my wife's grandfather has a drill and, I looked for a drill bit that had the diameter of the ramplus and the screw, I had previously read the instructions and started marking where I was going to place the base, I used my wife's phone and downloaded an application that had a level so I could know if it was straight, I marked with a pencil on the wall and made a plan and marked where I was going to make the holes to start opening the holes, it is somewhat difficult to control the drill, but after I got the hang of it I was more comfortable, while there would be each hole I was placing the ramplus and finished to fit with a hammer so that it was very well fixed to the wall.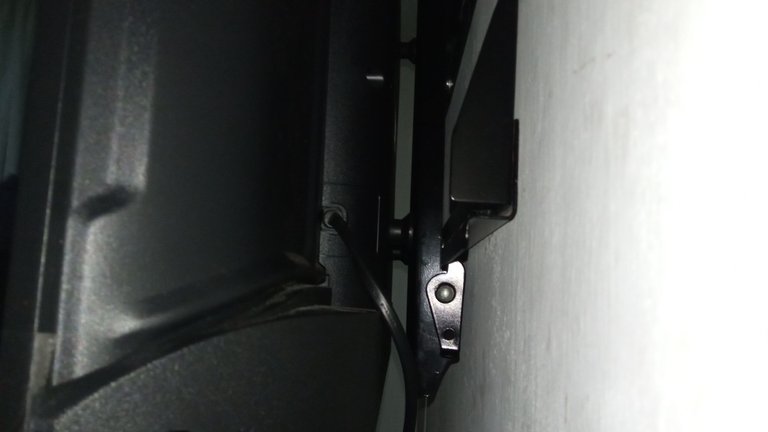 Then I placed the base, grabbed the screw and the big washer and I was screwing each one, and I made sure that it was well adjusted as possible because if the base is loose the TV can fall, here happens the fat drop because the screws were thick, but I managed, having all that ready, The moment of truth arrived and it was to place the TV with its fixed brackets already fixed on the base of the wall and to place it cost me a little and my wife helped me to hold it and I finished fixing it I tightened the locks that it brings and I put a pin that is so that it does not move to any side and guala was very well and I tired and happy.
I turned on the TV to see how it looked and it looks great because as we have two pictures on that wall and it looks like we have one more picture although it looks very modern and gives a better view, now what was a problem was solved with this new purchase we made to fix our Android TV to the wall and have a better experience when watching anything on it.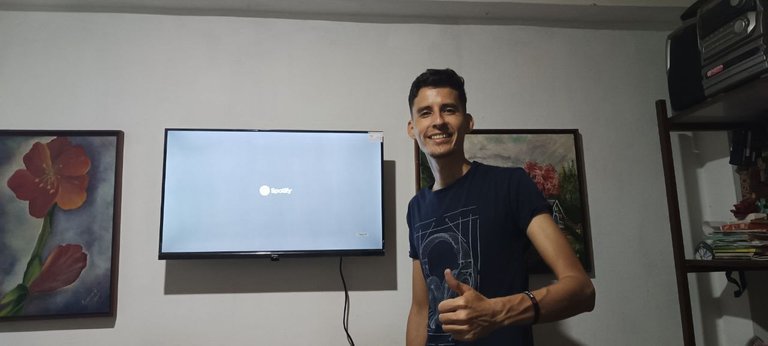 We feel satisfied for it and I for doing this new task you can hire me (hahaha) but believe me it is very easy to do it, following the instructions with the manual and having the tools in hand, that helps and makes things easier, but well, guys now we are very happy for all this, I hope you find this post very useful.
---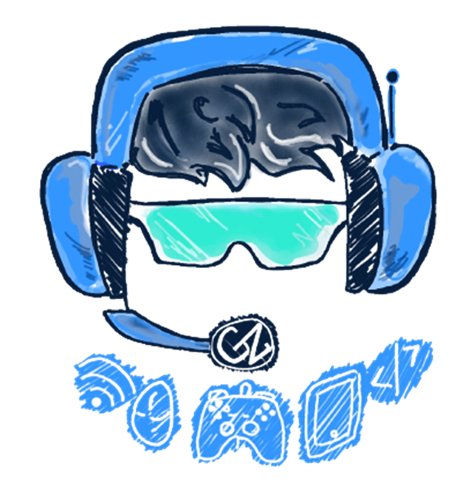 ---
Thank you, my dear friends for getting this far in this post, thanks for the love and support you give me, I hope you liked this experience that I brought for our community of Geek Zone, here you learn many things and it's fun to share with everyone the experience I lived, if you like this post let me know in the comments, I'm saying goodbye, take care of me, see you another time a big hug bye.

Español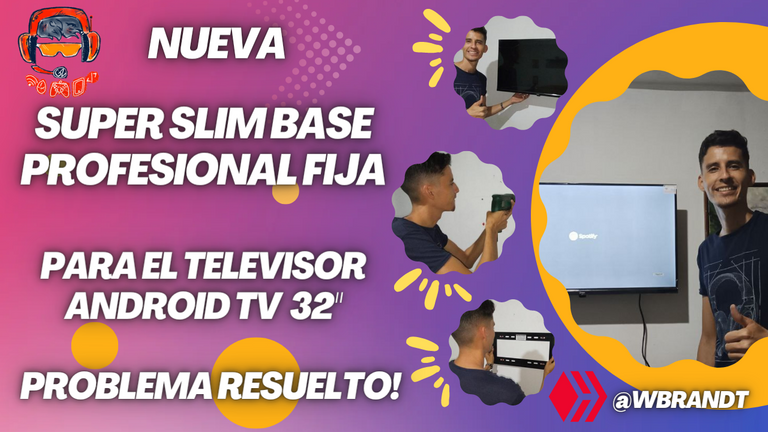 Hola amigos de esta grandiosa comunidad como lo es #GeekZone te doy la bienvenida a mi blog en #hive espero que te sientas muy cómodo en este espacio, espero que te encuentres muy bien donde quiera que estés, deseo que tus planes se cumplan a media que vayas trabajando por ellos, que tengas el mayor de los éxitos, para ti y toda tu familia, mucho éxito y ánimo.
Hoy mis queridos y estimados amigos, un post algo diferente, en este año he hecho cosas interesantes para mí como aprender a cambiar una lámpara vieja por una más nueva y entre muchas cosas más y eso es bien porque paso a paso vamos obteniendo habilidades nuevas, y obviamente experiencias nuevas; sin embargo, me gusta atreverme hacer cosas nuevas y más si hay cosas que me están incomodando un poco.
Hace poco aquí en esta comunidad, hice un post de un unboxing de un televisor Android TV de 32" que lo compramos como regalo del día de los enamorados, hasta ahora todo muy bien porque hemos disfrutado mucho de esta nueva adquisición, pero se nos estaba presentado un problema y de aquí viene este post, que es que como teníamos el televisor en una mesita muy bajita casi que al ras de la cama y teníamos que forzar mucho el cuello para ver el televisor y ya era algo incómodo para nosotros estar así, y bueno entre mi esposa y yo hablamos sobre que teníamos que comprar una base para el televisor.
| | |
| --- | --- |
Lo que nos llevó a comprar esta Super Slim Base Profesional Fija, quería comprar una movible que pudiera acercar el televisor más hacia la cama, pero no la había y decidimos comprar esta porque también le da un toque muy moderno, lo compramos en EPA a un buen precio 30 $ lo cual me pareció que estaba bien, y también que tiene garantía por 5 años e incluye una guía de instalación y eso me hizo sentir mucha más confiabilidad aunque todos traen el manual (jajaja)
| | |
| --- | --- |
Bueno, me toco ponerme manos a la obra en el apartamento y en nuestro cuarto, abrí la caja y trae la base que va fija en la pared y dos parales que son los que van pegados al TV y a demás de eso todas las herramientas como los tornillos, las arandelas, las gomas y los ramplus todo bien ordenado desde la letra A hasta la E, me puse manos a la obra, agarre los parales con las gomas separadoras y las arandelas universales y los tornillos más pequeños que son el tipo A, lo fije en el televisor fue algo complicado, pero no difícil porque no quería agarrar la rosca, pero al final si agarro y todo quedo muy bien puesto en su lugar.
| | |
| --- | --- |
| | |
| --- | --- |
Luego de eso el abuelo de mi esposa tiene un taladro y, busque una mecha que tuviera el diámetro de los ramplus y el tornillo, ya había previamente leído las instrucciones y empecé marcar donde iba a colocar la base, utilice el teléfono de mi esposa y descargue una aplicación que tuviera un nivel para que yo pudiera saber si estaba recto, marque con un lápiz en la pared e hice como un plano y remarque donde iba a hacer los orificios para empezar abrir los huecos, es algo difícil poder controlar el taladro, pero después que le agarre el tiro estaba más cómodo, mientas que habría cada hueco iba colocando los ramplus y terminada de encajar con un martillo para que quedara muy bien fijo a la pared.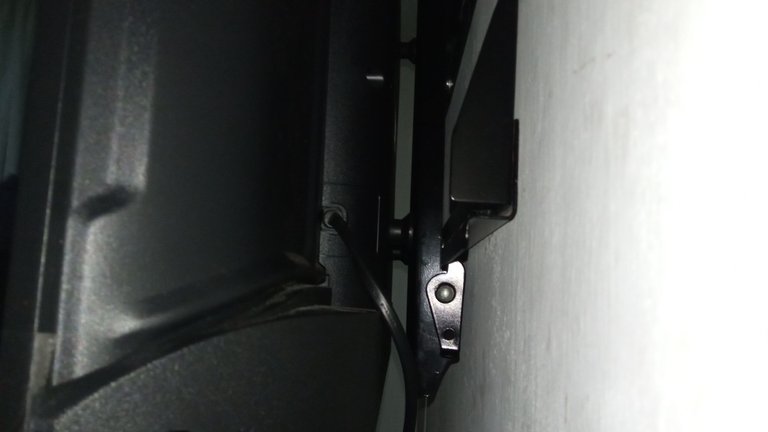 Luego coloque la base, agarre el tornillo y la arandela grande y fui atornillando cada uno, y me asegure de que quedara bien ajustado posible porque si la base queda floja se puede caer el televisor, aquí sucede la gota gorda porque los tornillos eran gruesos, pero lo logre, al tener todo eso listo, llegaba la hora de la verdad y era coloca el TV con sus parales ya fijos en la base de la pared y al colocarlo me costó un poco y mi esposa me ayudo a sostenerlo y lo terminé de fijar apreté los seguros que trae y le coloque un pasador que es para que no se mueva para ningún lado y guala quedo muy bien y yo cansado y contento.
Encendí el TV para ver como se veía y queda muy bien porque como tenemos dos cuadros en esa pared y parece que tenemos otro cuadro más aunque se ve muy moderno y da una mejor vista, ahora lo que era un problema se resolvió con esta compra nueva que hicimos para fijar nuestro Android TV a la pared y tener una mejor experiencia a la hora de ver cualquier cosa en él.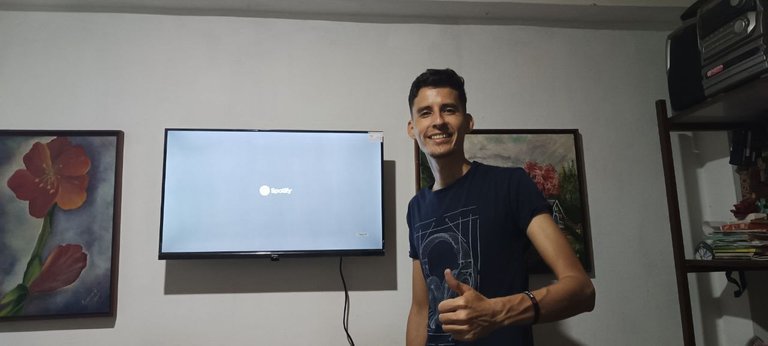 Nos sentimos satisfecho por ello y yo por lograr hacer esta tarea nueva ya me pueden contratar (jajaja) pero créanme que es sumamente fácil hacerlo, siguiendo las instrucciones con el manual y teniendo las herramientas en la mano, eso ayuda y facilita las cosas, pero bueno, chicos ahora nosotros estamos muy contento por todo esto, espero que les sirva de mucho este post.
---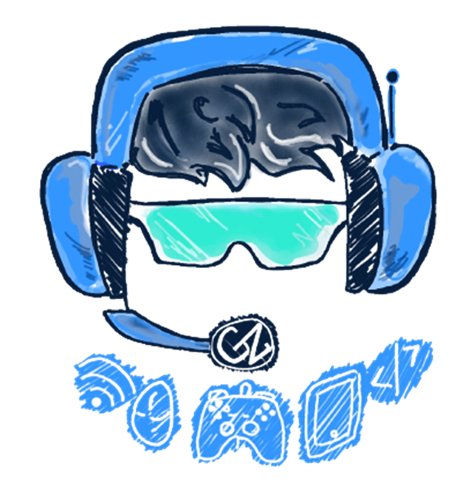 ---
Gracias, mis estimados amigos por llegar hasta aquí en este post, gracias por el cariño y el apoyo que me das, espero que te haya gustado esta experiencia que traje para nuestra comunidad de Geek Zone, aquí se aprende muchas cosas y es divertido poder compartirlo con todos la experiencia que viví, si te gusto este post me lo haces saber en los comentarios, me voy despidiendo, se me cuidan, nos vemos en otra oportunidad un fuerte abrazo.

The photos were taken with my Xiaomi Redmi 9 phone and are of my authorship.
The photo was edited with Canva

Las fotos fueron con mi teléfono Xiaomi Redmi 9 son de mi autoría
La foto fue editada con Canva