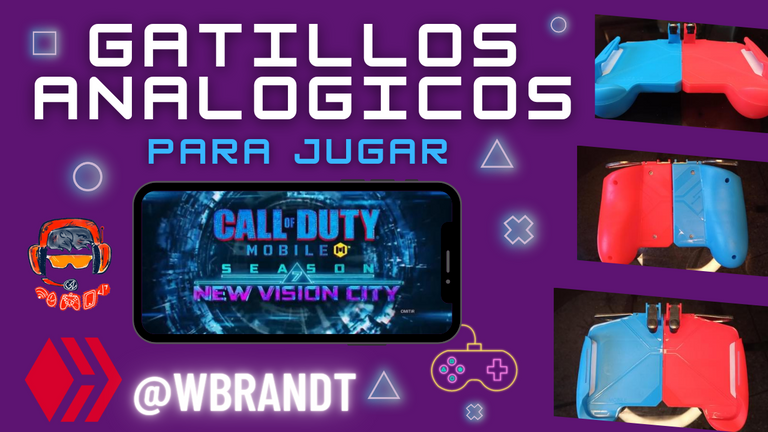 Hello friends of this great community of #GeekZone I hope you are all very well wishing you good blessings for this day and the rest of the week, that this week you have had a lot of fun playing or trying new technologies because it is already part of us, I welcome you to my blog and without further ado let's start with the post I bring you for today.
Friends on this day I do not bring you a Game PLAY, but something that has to do with my favorite game Call Of Duty Mobile a long time ago when the pandemic began here in my country Venezuela in the framework of that management of total confinement there was nothing else to do and several of the neighbors who lived in the same neighborhood motivated me to play this game well you already know this, but it is to enter into context, it turns out that my brother in law had also started to play, and one day we had started to talk about the controls that are used to play and have a greater skill in the game, therefore my brother in law @eliudgnzlz was put where regalón and one day came to me with the surprise of a gift of this command control or as we call it colloquially triggers, I was grateful for it because it really is very easy to play with them and gives you a greater experience when playing.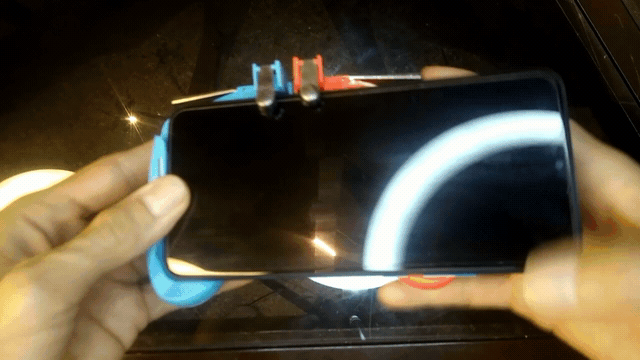 Well, the reason for this post is to show you this cool tool as are the triggers to play Call of Duty because there are many varieties on the market and of different materials, is a very good material that makes you have a good grip on this analog or mechanical trigger so to speak, contains 2 side triggers one on the left and the other on the right, It also has some expansion bands for when you place the phone stretches easily this is all that brings this tool which as I said we can get the most out although playing the traditional way with cell phone controls with this gives you greater visibility to see the objectives with which we find ourselves in the game and this is interesting for lovers of this video game.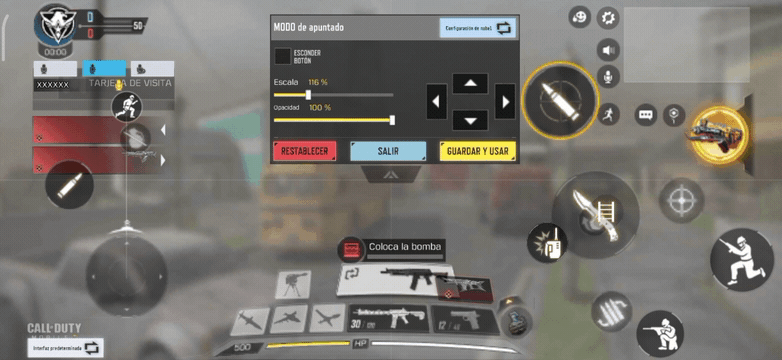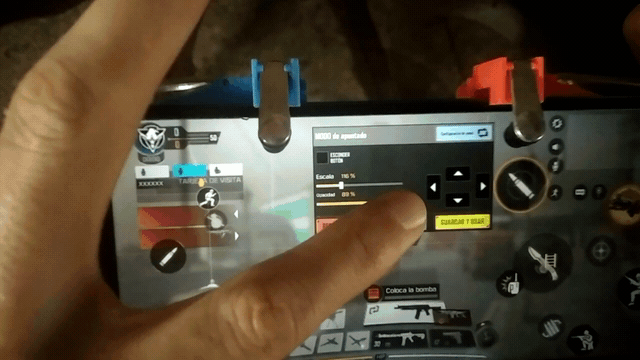 Configuring the controls on the cell phone is very simple, we just have to enter the game and look for the configuration icon, click on it and it will take you to the menu, from there it will display several windows in which you will go to the part that says controls, You give it there and then takes you to another sale and you give it in advanced mode and customize opens another window and this is where in the images I explain how the configuration is done although there are two triggers that you are going to move in one of the images as you can see the trigger on the left side place the command to duck I slide it little by little with your finger to bring it to the position where the trigger is and to synchronize it in the right way and thus in this way the left side is ready.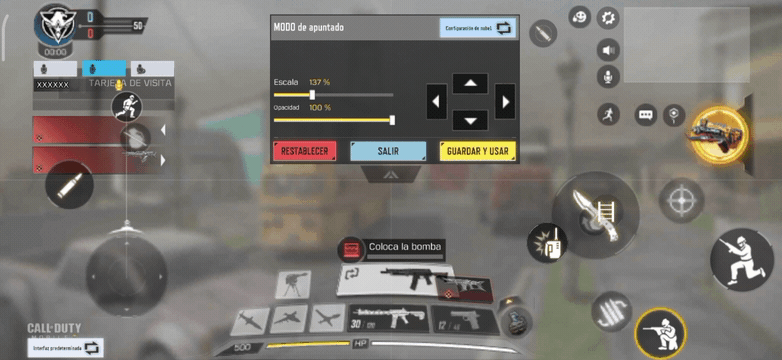 Now we start on the right side and the most important because it is the one to shoot and look with this is the one that we can kill our beloved opponents hahaha, Here we do the same thing we take the command to shoot and slide it to the top right of the phone and we will gradually bringing the remote control to where the trigger is we lean a little with the control that gives us the option of the game to slide much more easily the command and place it in the size we want this will help us to have better order in all the command we have in the game so it is also important to have this well located so that we do not disturb the view to see the targets.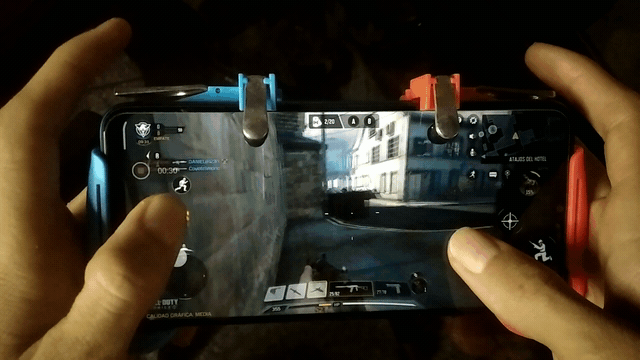 And in this way we can configure our control, controller or trigger as you want to call it hehehehe, but here I can show you a little of how it looks when playing, the triggers are very comfortable and really gives you a skill with which you can become a pro and be a good player in this great game, I just started using them recently I did not remember that I had them because I had stopped playing for a while, but I was encouraged to use them again and did not remember how great it makes you feel this small technological and analog device, now it's up to you if you would like to play with this fabulous tool that in my experience I would recommend it, but everyone has their tastes and skills when it comes to playing, well, my dear gamers I hope you find this post useful without anything else to add what only remains for me to say is that I invite you to join the channelDiscord of the Geek Zone community so you can join and play with all the people who play on the #hive platform.
---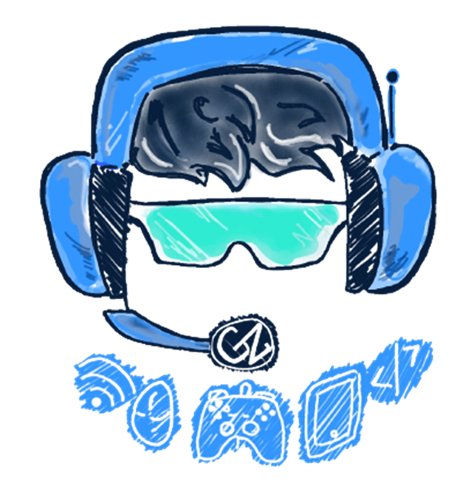 ---
Thank you guys for making it this far, I hope you enjoyed this little post you have experienced here, I love this game and when I have the opportunity to get the most potential out of my skills I bring them here to teach and learn from you friends so thank you for your support I value it very much, yes without anything else to tell you I'll say goodbye take care of me see you another time a big hug bye.

Español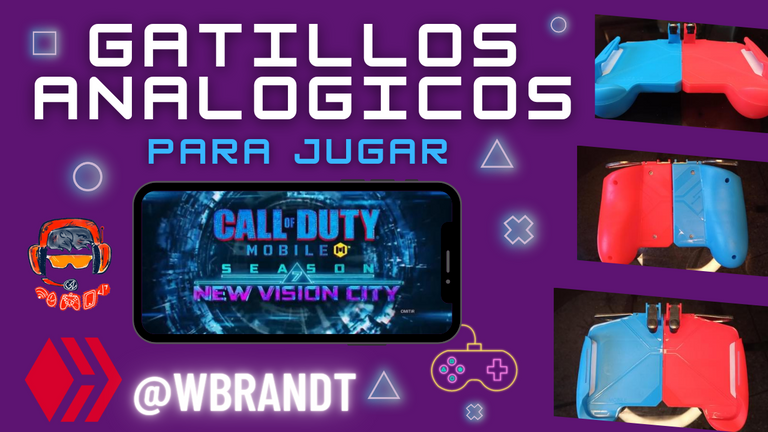 Hola amigos de esta grandiosa comunidad de #GeekZone espero que todos se encuentren muy bien deseándoles buenas bendiciones para este día y lo que resta se la semana, que esta semana te hayas divertido muchísimo jugando o probando nuevas tecnologías porque ya es parte de nosotros, te doy la bienvenida a mi blog y sin más vamos a comenzar con el post que les traigo para el día de hoy.
Amigos en este día no les traigo un Game PLAY pero si algo que tiene que ver con mi juegofavorito Call Of Duty Mobile hace mucho tiempo por allá cuando comenzó la pandemia aquí en mi país Venezuela en el marco de esa gestión de encierro total no había más que hacer y varios de los vecinos que vivían en el mismo vecindario me motivaron para jugar este juego bueno ustedes ya saben esto, pero es para entrar en contexto, resulta que mi cuñado había comenzado a jugar también, y un día nos habíamos puesto a hablar sobre los controles que se utilizan para jugar y tener una mayor habilidad en dicho juego, por ende mi cuñado @eliudgnzlz se puso de dónde regalón y un día me llegó con la sorpresa de un obsequio de este control de mando o como lo llamamos coloquialmente los gatillos, yo agradecido por ello porque de verdad es muy fácil jugar con ellos y te da una mayor experiencia a la hora de jugar.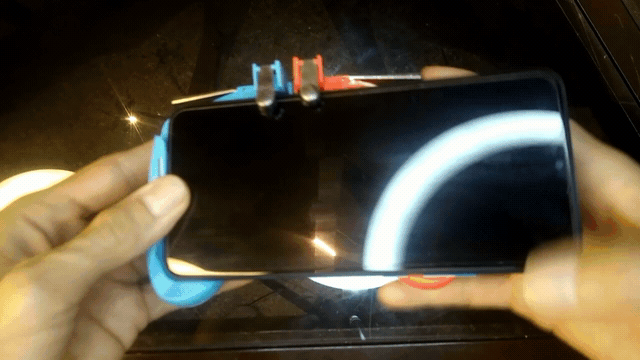 Bueno, el motivo de este post es para mostrarles esta herramienta tan genial como son los gatillos para jugar Call of Duty porque hay muchas variedades en el mercado y de diferentes materiales, es de un material muy bueno que hace que tengas un buen agarre en este gatillo analógico o mecánico por así decirle, contiene 2 gatillos laterales uno a la izquierda y es otro a la derecha, también tiene unas bandas de expansión para cuando se coloque el teléfono se estire con facilidad esto es todo lo que trae esta herramienta de la cual como les dije le podemos sacar el máximo provecho aunque jugar de la forma tradicional con los controles del celular con esto te da una mayor visibilidad para ver los objetivos con los que nos encontremos en el juego y esto es interesante para los amantes de este videojuego.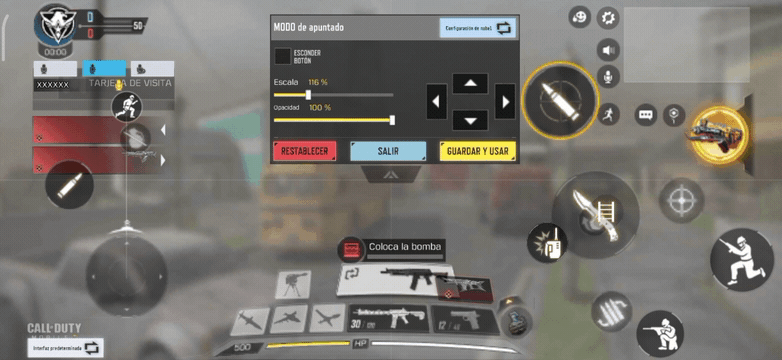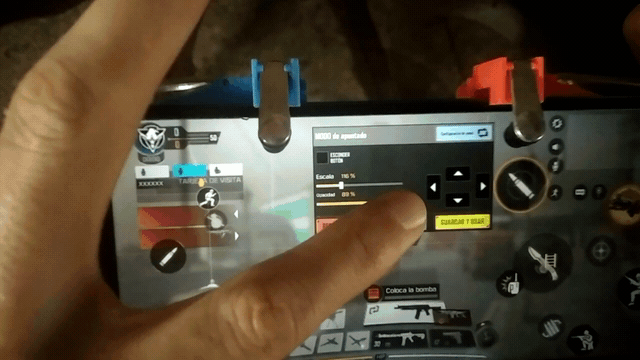 Configurar los controles en el celular es muy sencillo, solo tenemos que entrar al juego y buscar el icono de configuración le damos clip y él te va a llevar al menú de allí te desplegara varias ventanas en la cual te vas a ir a la parte que dice controles, le das allí y en seguida te lleva a otra venta y le das en modo avanzado y personalizar te abre otra ventana y aquí es donde en las imágenes te explico como se hace la configuración aunque son dos gatillos los que vas a mover en unas de las imágenes como puedes ver el gatillo del lado izquierdo coloque el mando de agacharme lo deslice poco a poco con el dedo hasta llevarlo a la posición donde está el gatillo y poder sincronizarlo de la manera correcta y así de esta manera queda listo el lateral izquierdo.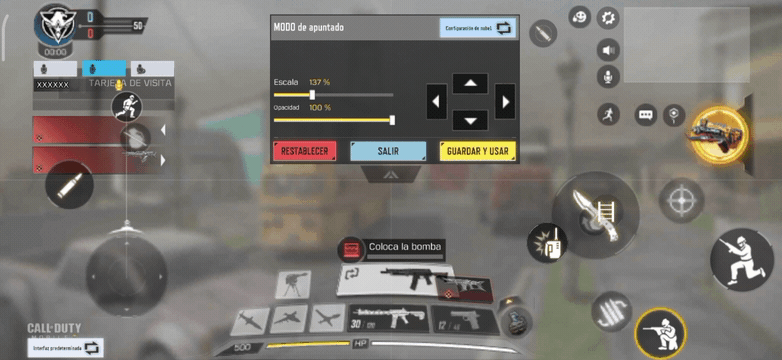 Ahora bien empezamos al lado lateral derecho y el más importante porque es el de disparar y mirar con este es el que podemos dar de baja a nuestros queridos oponentes jajaja, aquí hacemos lo mismo tomamos el mando de disparar y lo deslizamos a la parte superior derecha del celular y vamos acercando poco a poco el mando hasta donde está el gatillo nos apoyamos un poco con el control que nos da la opción del juego para deslizar con mucha más facilidad el mando y colocarlo en el tamaño que queramos esto nos ayudara a tener mejor un orden en todos los comando que tenemos dentro del juego por eso es importante también tener esto bien ubicado para que no nos perturbe la vista para poder ver a los objetivos.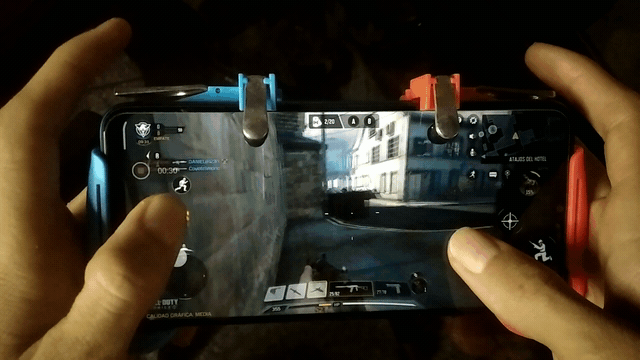 Y de esta manera logramos configurar nuestro control, mando o gatillo como le queramos llamar jejeje, pero aquí les puedo mostrar un poco de como se ve a la hora de jugar, los gatillos son muy cómodo y de verdad que da una habilidad con la que te puedes volver un pro y ser un buen jugador en este genial juego, precisamente los comencé a usar reciénteme no me acordaba que los tenía porque había dejado de jugar en un tiempo, pero me anime a utilizarlos de nuevo y no recordaba lo genial que te hace sentir este pequeño aparato tecnológico y analógico, ahora bien ya depende de ti si te gustaría jugar con esta fabulosa herramienta que por experiencia propia lo recomendaría, pero cada quien tiene sus gustos y habilidades cuando se refiera a la hora de jugar, bueno, mis queridos gamers espero que te sirva de mucho este post sin más nada que agregar lo que solo me queda por decir es que los invito a que se unan al canal Discord de la comunidad de Geek Zone para que te unas y juegues con todas las personas que juegan en la plataforma de #hive.
---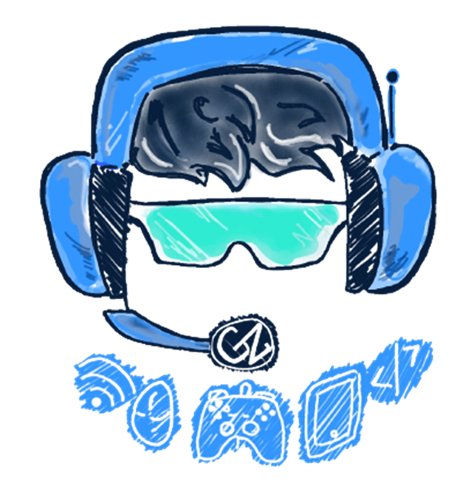 ---
Gracias, chicos por llegar hasta aquí, espero que hayan disfrutado de este pequeño post que has experimentado aquí, este juego me encanta y cuando tengo la oportunidad de sacarle el mayor potencial a mis habilidades se los traigo aquí para enseñarles y aprender de ustedes amigos así que gracias por tu apoyo lo valoro mucho, sí que sin más nada que decirles me voy despidiendo se me cuidan nos vemos en otra oportunidad un fuerte abrazo chao.

The photos are my property taken with my Xiaomi Redmi 9 phone. 
The photo was edited with Canva
Use HD Video to GIF Convert

Las fotos son de mi propiedad tomadas con mi teléfono Xiaomi Redmi 9 
La foto fue editada con Canva
Utilice HD Video to GIF Convert