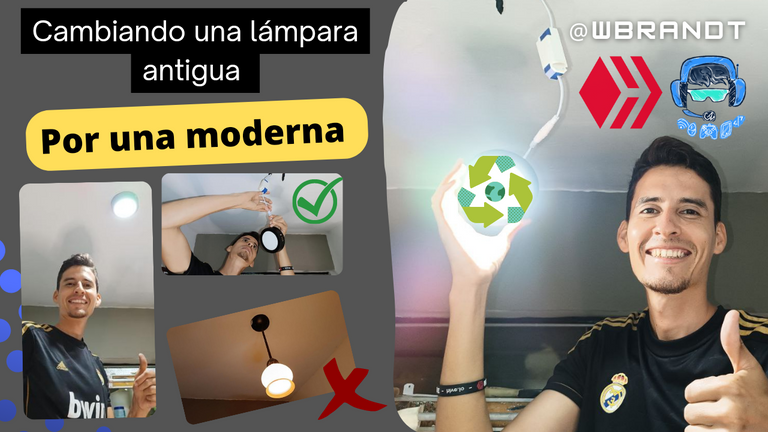 Hello friends of this great community as it is #GeekZone I welcome you to my blog in #hive I hope you feel very comfortable, I also hope you find yourself very well wherever you are, I wish with all my heart that this month that is going to start this very planned to do different activities, I wish much success for you and yours.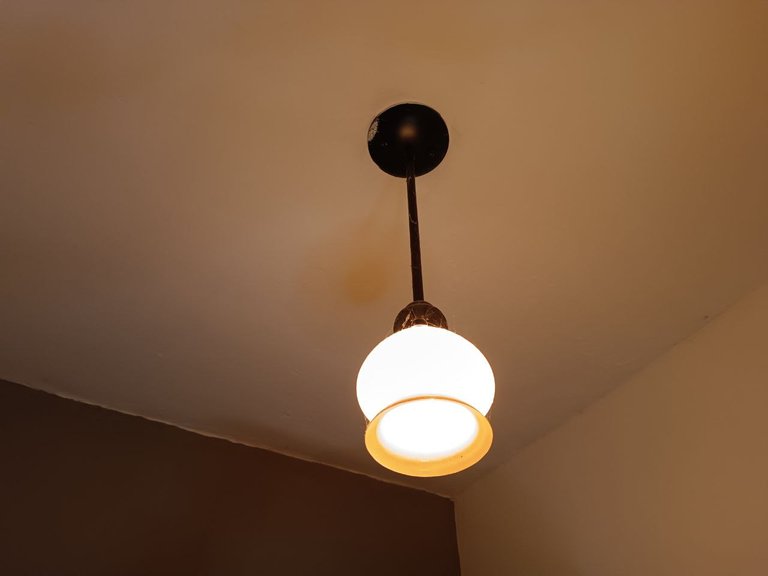 Today my dear and dear friends, I bring you a unique experience in my life because for a long time I had wanted to learn how to put a lamp in the apartment, to be very honest I am afraid of the current but I always dare to do things to not be left with that I did not do it, although here I will not be giving the explanation of how electricity works, in the apartment there is only 110 and that is the only thing I know (hahaha) but well the thing here is that I wanted to change the old lamp that looks very old-fashioned for a more modern and beautiful one, I was already harassed with the yellow light in the bathroom, I really did not like it and for that reason is that I had to make this change to be calm.
| | |
| --- | --- |
Well one day I went shopping downtown and took the opportunity to go through the hardware store and buy this lamp called Angel Light 6W and 450 Brightnees well in the image are the product specifications, has a cost of $ 4 is very economical in addition to the intensity of the light is more than enough for this space, well when I arrived that day I got down to work although I had supervisor who would be guiding me on the way to do this project the assistant is my brother-in-law @eliudgnzlz the truth is that he explains very well and knows the subject.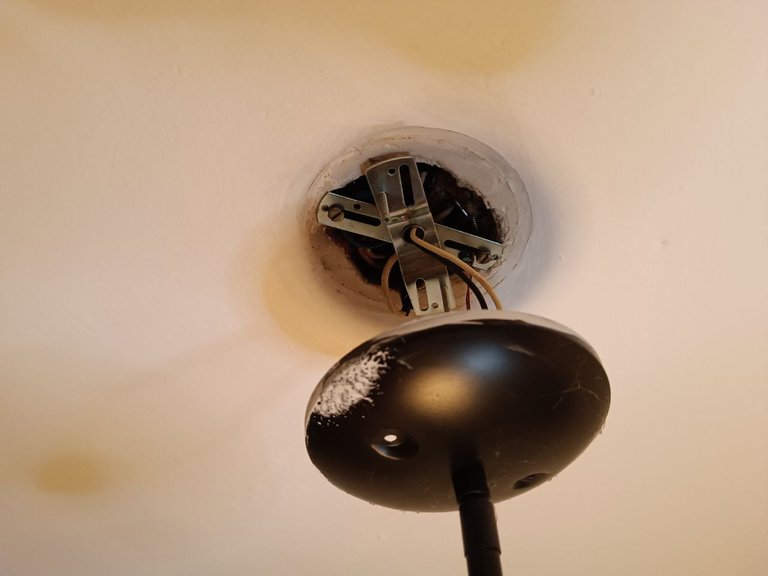 Here I started to disassemble the old bathroom lamp, I removed the two screws that it has to hold it well, those two for outside, I released the wires that give electricity to the lamp, eye here had no current because we lowered the breckera to have electricity in this area and not pass danger, as I was saying I released the wires and the complete lamp came out and sent it to save, disassemble the holders of the base of the lamp and clear the area to work better and to be able to continue with the next step, although here I was already a little nervous, because I have respect to electricity.
This is how it looked after lowering the entire lamp and all these wires were like this to be placed in their corresponding place and I was scared because of all those wires like this.
Here at this point is the moment of the real thing, I followed the advice of my brother in law who was guiding me little by little telling me which wires went together and place their respective black tape for safety, although this is the most interesting moment because it is where you are really doing the dangerous work, the only thing that came to my mind is that I can grab only one wire at a time not both together, although it was funny because there was no current at that time, but safety is safety and it is better to be safe than sorry, little by little I was doing my job, the truth is that I was excited to see the final result of this project.
| | |
| --- | --- |
At this moment, I had already left everything ready, with the cables each one in its place, I placed at that moment the current converter that brings the new lamp, I left it well placed to the cables and I connected it with the part of the lamp, and here we did the test that if it was well connected and we turned it on and when we turned it on my face of happiness because this work was well done.
Next, I proceeded to glue the new lamp with the base that is glued to the ceiling of the apartment, I put the screws to fix the lamp very well although here it cost me a lot because of how uncomfortable it was but it was no problem to solve it I saw that everything was fine and I went down to see it from below.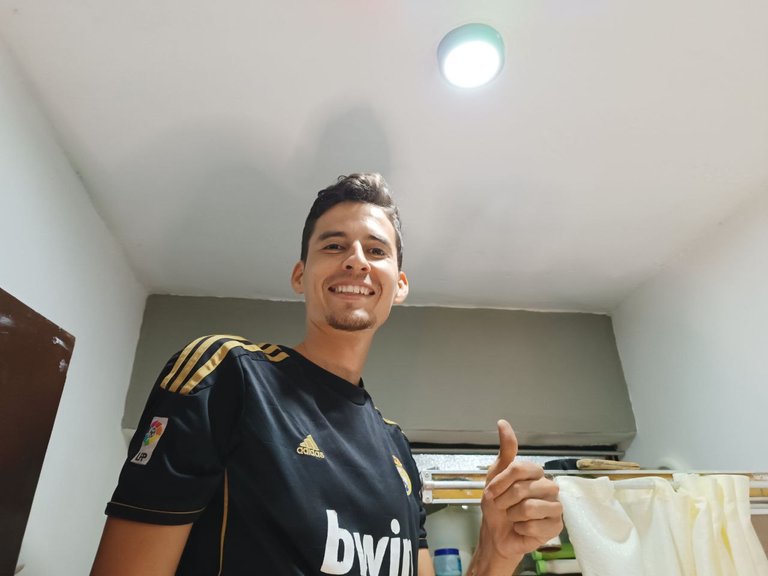 The moment of truth came, we turned on the lamp and I was really impressed with the result, the lamp looks amazing and modern and lights a lot which I like, because as I said, it seemed that I was trapped in antiquity and well worth the work I did to make all this is so beautiful, I really liked the experience because I risked doing something I wanted to do and I did it and if I want to change another lamp it could be the only thing is that it would take a long time to change it hahaha because it took a long time in the process for being the first time but well nothing else I forgot is that the lamp saves up to 90% and is ecological which I like much more and is more efficient.
Well, my friends, I am happy and grateful for the result for me a phenomenal experience and I want to continue learning and I hope it will be useful and that you enjoy it.
---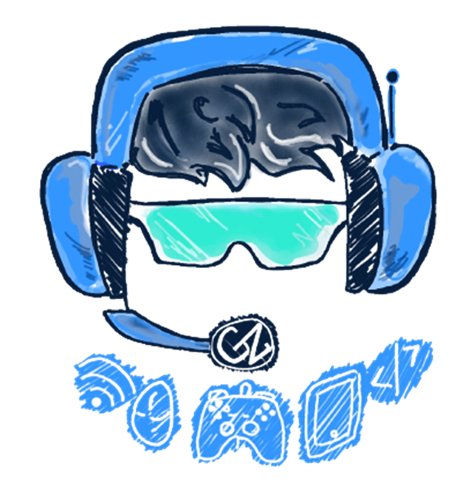 ---
Thank you, my dear friends for getting this far in this post, as always I thank you for the great love and support you give me, every day you learn something new the important thing is always to learn and have the willingness to do so the thing is also enjoy the process and the other is to always be cautious and safety, if you like this post let me know in the comments, I'm saying goodbye, I take care, see you another time a big hug bye.

Español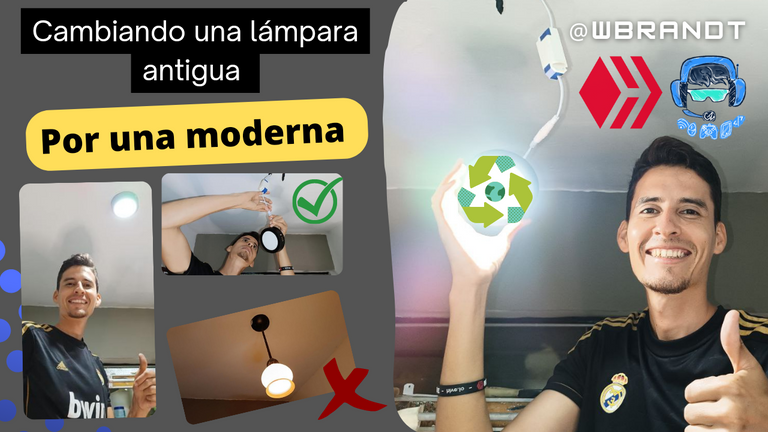 Hola amigos de esta grandiosa comunidad como lo es #GeekZone te doy la bienvenida a mi blog en #hive espero que te sientas muy cómodo, también espero que te encuentres muy bien donde quiera que te encuentres, deseo con todo mi corazón que este mes que va a comenzar este muy planificado para hacer diferentes actividades, deseo mucho éxito para ti y los tuyos.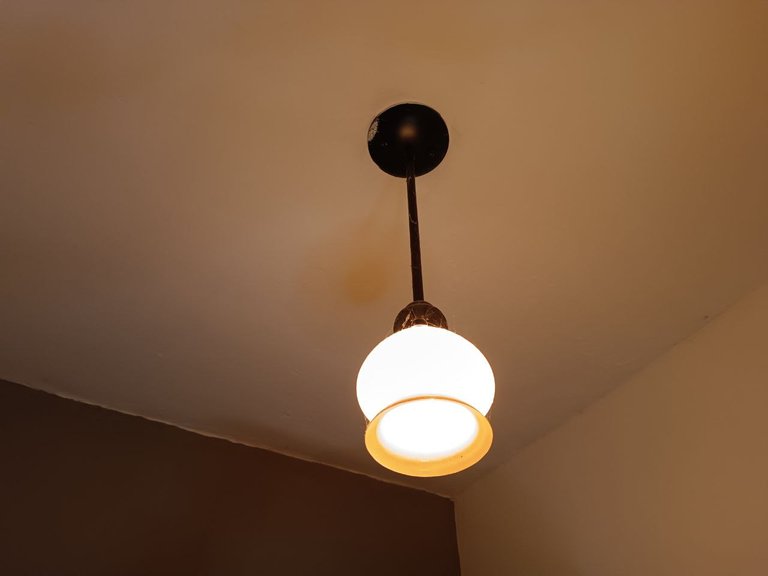 Hoy mis queridos y estimados amigos, les traigo una experiencia única en mi vida ya que desde hace tiempo había querido aprender a colocar una lampara en el apartamento, para serles muy sincero yo le tengo miedo a la corriente pero siempre me atrevo hacer las cosas para no quedar con que no lo hice, aunque aquí no les voy a estar dando la explicación de como funciona la electricidad, en en el apartamento solo hay es 110 y eso es lo único que se (jajaja) pero bueno la cosa aquí es que yo quería cambiar la lampara vieja que se ve muy anticuada por una mas moderna y bonita ya estaba hostigado con la luz amarilla en el baño, de verdad que no me gustaba y por esa razón es que tuve que hacer este cambio para estar yo tranquilo.
| | |
| --- | --- |
Bueno un día fui hacer unas compras al centro y aproveche para pasar por la ferretería y comprar esta lampara que se llama Ángel Light de 6W y 450 Brightnees bueno en la imagen están las especificaciones del producto, tiene un costo de 4$ es muy económico a demás que la intensidad de la la luz es mas que suficiente para este espacio, bueno al llegar ese día me puse manos a la obra aunque tenia supervisor que me estaría guiándome en el camino para hacer este proyecto el ayudante es mi cunado @eliudgnzlz la verdad es que el explica muy bien y sabe del tema.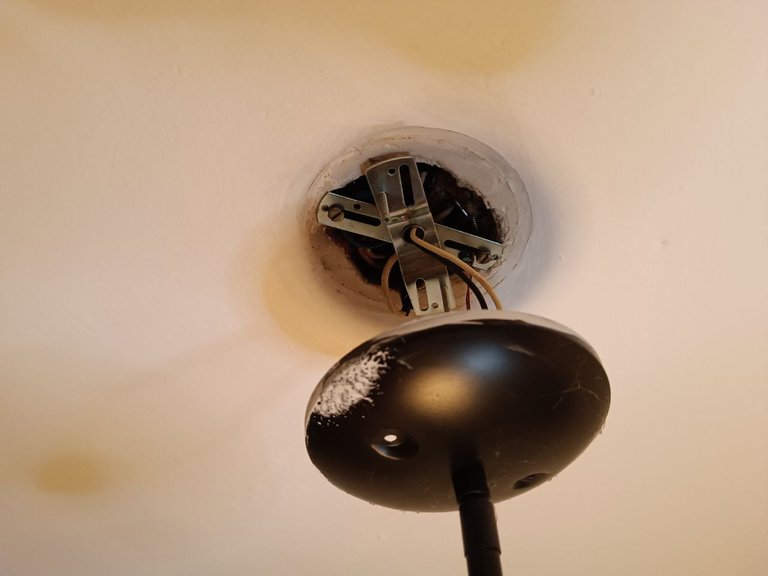 Por aquí empece a desmontar la vieja lampara del baño, le quite los dos tornillos que lleva para sujetarlo bien, esos dos para fuera, solté los cables que le dan electricidad a la lampara, ojo aquí no tenia corriente porque bajamos la breckera para que tuviera electricidad en esta zona y no pasar peligro, como venia diciendo solté los cables y salio la lampara completa y la mande a guardar, desmonte los sostenedores de la base de la lampara y despeje el area para trabajar mejor y poder continuar con el siguiente paso, aunque aqui ya estaba algo nervioso, porque le tengo respeto a la electricidad.
Así quedo después de bajar toda la lampara y quedaron todos estos cables de esta forma para después ser acomodados en su lugar correspondiente y yo asustado por todos esos cables así.
Aquí en este punto es el momento de la verdadera, seguí los consejos de mi cuñado quien me iba guiando poco a poco diciéndome que cables iban juntos y colocarlos sus respectivo cinta negra para mayor seguridad, aunque este es el momento mas interesante porque es donde realmente estas haciendo el trabajo peligroso, lo único que se me venia a la mente es que puedo agarrar un solo cable a la vez no los dos juntos, aunque era chistoso porque no había corriente en ese momento, pero seguridad es seguridad y es mejor prevenir que lamentar, poco a poco fui haciendo mi trabajo, la verdad es que me sentía emocionado por querer ver el resultado final de este proyecto.
| | |
| --- | --- |
En este momento, ya había dejado todo listo, con los cables cada uno en su lugar, le coloque en ese momento el convertidor de corriente que trae la nueva lampara, lo deje bien colocado a los cables y lo conecte con la parte de la lampara, ya aquí hicimos la prueba de que si estaba bien conectados y la encendimos y al encenderla mi cara de felicidad porque se realizo este trabajo bien.
A continuación , procedí con pegar la nueva lampara con la base que esta pegada al techo del apartamento, le coloque los tornillos para fijar muy bien la lampara aunque aquí me costo mucho por lo incomodo que era pero no fue problema para resolverlo vi que todo estaba bien y me baje para verlo desde abajo.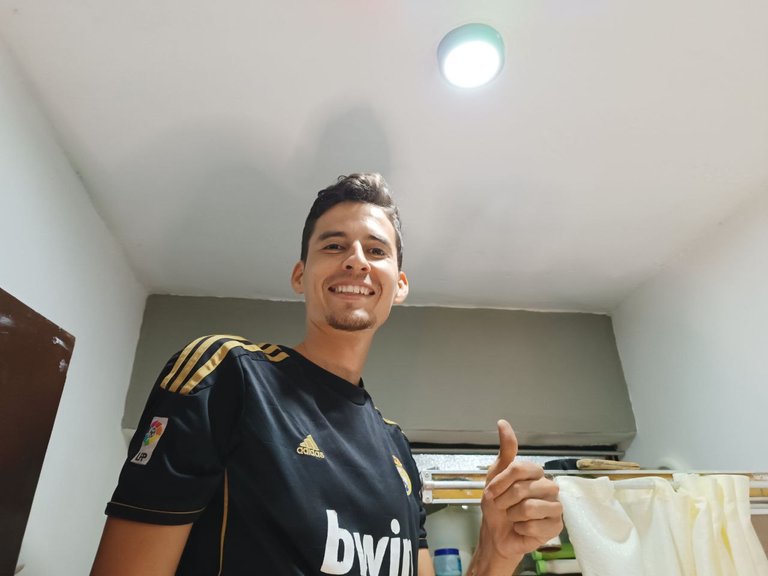 Llego el momento de la verdad, encendimos la lampara y quede impresionado de verdad del resultado, la lámpara se ve increíble y moderna y alumbra mucho lo cual me gusta, porque como les dije, parecía que estuviera atrapado en la antigüedad y bueno valió la pena el trabajo que hice para que todo esto queda así de bonito, la experiencia me gustó mucho porque me arriesgue hacer algo que quería hacer y lo logré que si quiero cambiar otra lámpara podría ser lo único es que duraría mucho para cambiarla jajaja porque dure mucho en el proceso por ser primera vez pero bueno nada otra cosa que se me olvidó es que la lámpara ahorra hasta un 90% y es ecológico lo cual me gusta mucho más y es más eficiente.
Bueno, mis amigos, yo feliz y agradecido por el resultado para mi una experiencia fenomenal y quiero seguir aprendiendo espero que les servida de algo y que lo disfruten.
---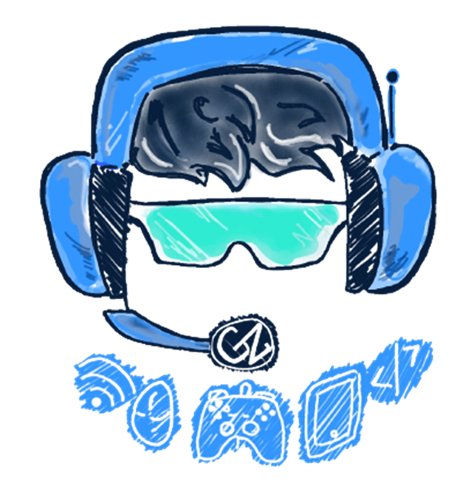 ---
Gracias, mis estimados amigos por llegar hasta aquí en este post, como siempre te doy las gracias por el gran cariño y apoyo que me dan, cada día se aprende algo nuevo lo importante siempre es aprender y tener la disposición para hacerlo así que la cosa también es disfrutar en el proceso y lo otro es tener siempre precaución y seguridad, si te gusto este post me lo haces saber en los comentarios, me voy despidiendo, se me cuidan, nos vemos en otra oportunidad un fuerte abrazo chao.

The photos were taken with my Xiaomi Redmi 9 phone and are of my authorship.
The photo was edited with Canva

Las fotos fueron con mi teléfono Xiaomi Redmi 9 son de mi autoría
La foto fue editada con Canva