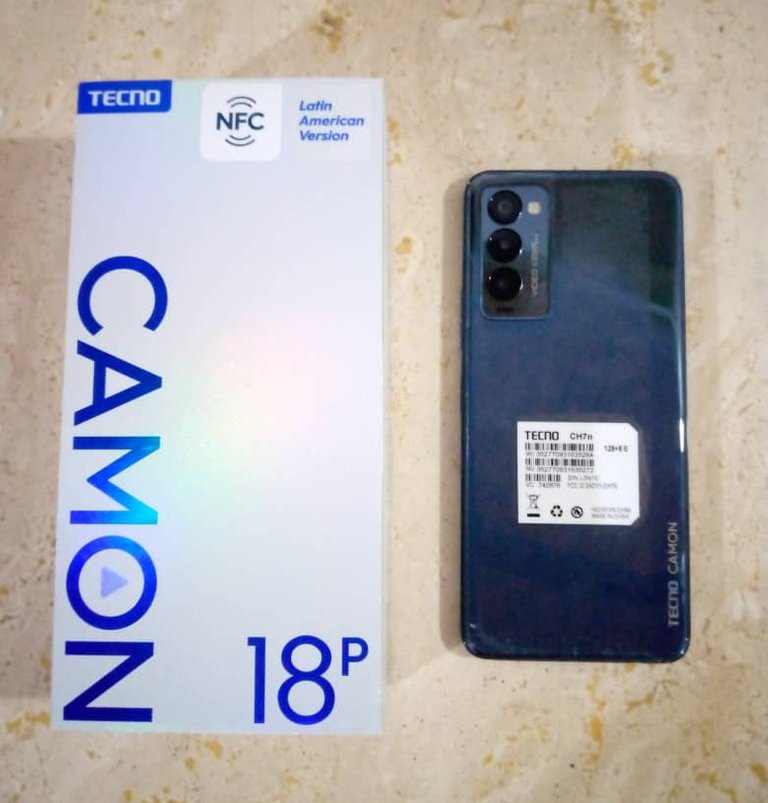 Hola queridos amigos de #HiveBlog, especialmente a los de esta interesante y querida comunidad de #Geekzone. En el post de hoy les comentaré a cerca de mi experiencia con mi nuevo celular Tecno Camon 18P. Los invito a leer📱✨.
Hello dear friends of #HiveBlog, especially those of this interesting and beloved #Geekzone community. In today's post I will tell you about my experience with my new Tecno Camon 18P cell phone. I invite you to read 📱✨.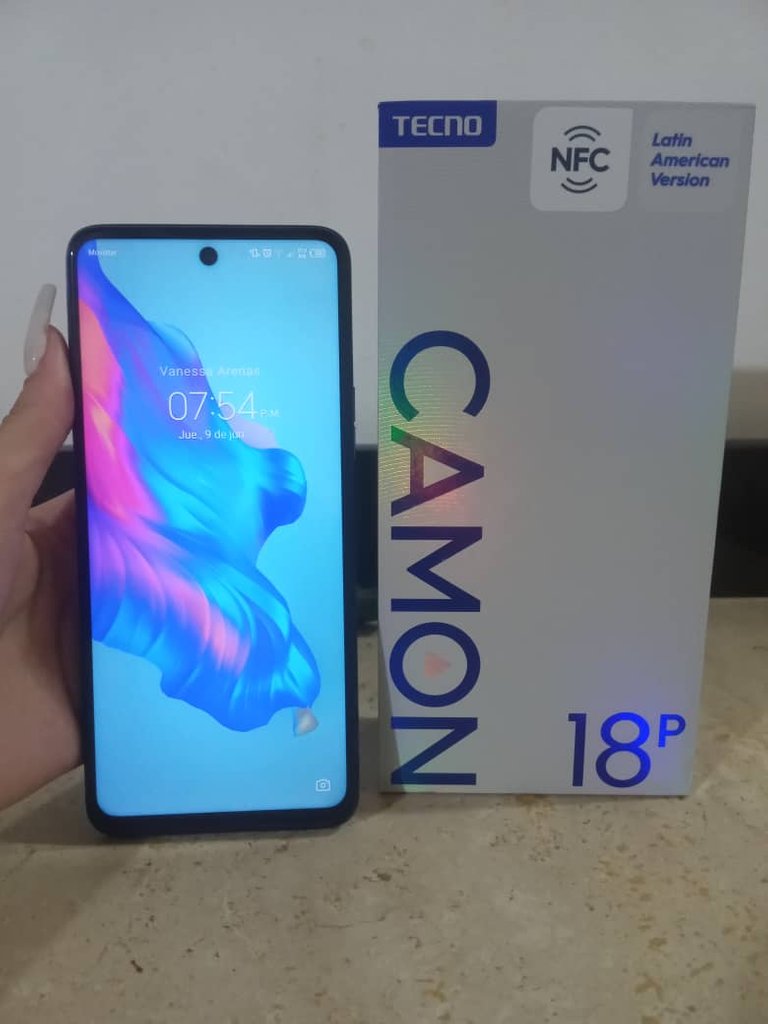 En el mes de abril les compartí un post sobre el cambio de celular que me era necesario, por motivos de almacenamiento, cambie mi Xiaomi Redmi Note 8 por el Xiaomi Redmi Note 11 de 4/128 GB. En el mismo post les comenté que se estaba haciendo muy difícil adaptarme a ese dispositivo, en realidad no me gustaba. A pocos días de tener en uso mi celular Redmi Note 11 noté una falla, y es que la cámara no funcionaba bien, y como tenía garantía lo cambié por otro dispositivo, aún así algo de ese celular no me gustaba y extrañaba mi Redmi Note 8, el cual amaba con locura por su excelencia en todo.
In the month of April I shared a post about the change of cell phone that was necessary for me, for storage reasons, I changed my Xiaomi Redmi Note 8 for the Xiaomi Redmi Note 11 of 4/128 GB. In the same post I told you that it was becoming very difficult to adapt to that device, I really didn't like it. A few days after using my Redmi Note 11 cell phone I noticed a problem, and that is that the camera did not work well, and since it had a guarantee I changed it for another device, even so I did not like something about that cell phone and I missed my Redmi Note 8 , which he loved madly for his excellence in everything.
El día del cumpleaños de mi loro Pepe, sobre lo cual también realicé un post, fue el día definitivo para tomar la decisión de cambiar mi Redmi Note 11 por cualquier otro celular, no era posible que para poder capturar fotos de mi hermoso emplumado tuve que usar un celular de menos categoría para poder obtener una linda foto, puesto que con el mío no era posible.
The day of my parrot Pepe's birthday, about which I also made a post, was the definitive day to make the decision to change my Redmi Note 11 for any other cell phone, it was not possible that in order to capture photos of my beautiful feathered bird I had to use a cell phone of lesser category to be able to get a nice photo, since with mine it was not possible.
Un vez que vendí dicho celular, en la tienda que visite para comprar un nuevo celular había uno en particular que me llamaba mucho la atención, y también era muy recomendado, se trataba del Tecno Camon 18P. Este celular posee las siguientes características:
Once I sold that cell phone, in the store I visited to buy a new cell phone there was one in particular that caught my attention, and was also highly recommended, it was the Tecno Camon 18P. This cell phone has the following features: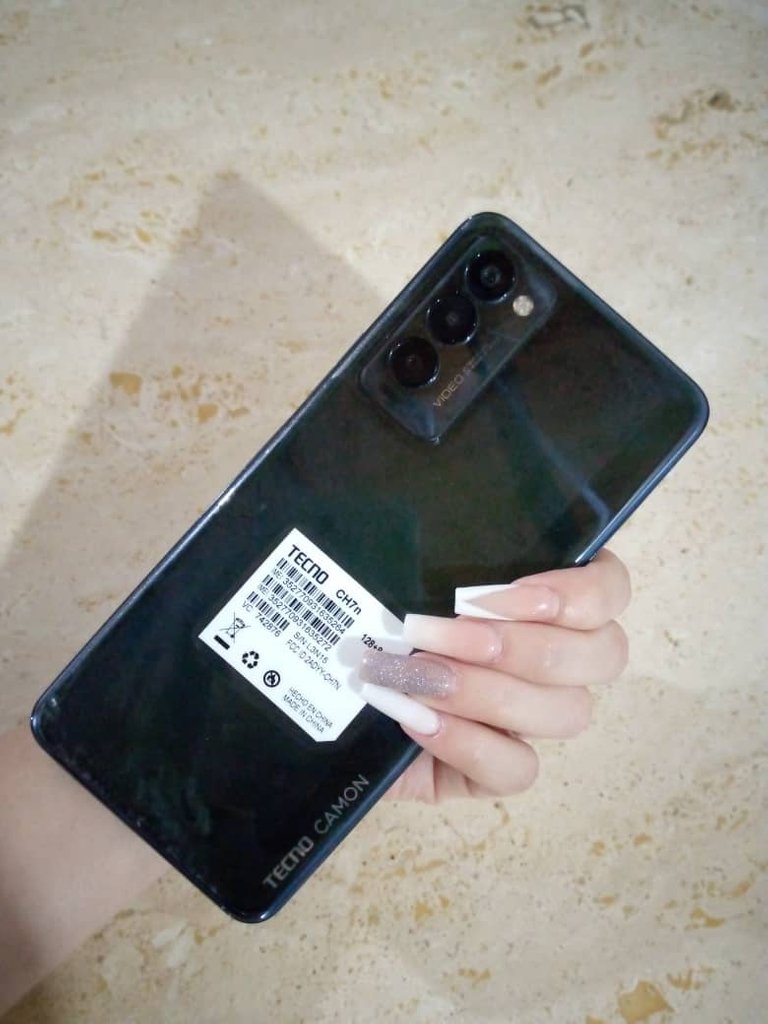 •PANTALLA
Tecnología ( IPS LCD)
Pantalla táctil (Capacitiva)
Profundida de color (16m)
Tamaño ( 6.8")
Resolución (1080 x 2460)
120hz refrescamiento.
•SCREEN
Technology (IPS LCD)
Touch screen (Capacitive)
Color depth (16m)
Size (6.8")
Resolution (1080x2460)
120hz refresh
•CAMARAS
Camara trasera ( 48 mp, triple camara)
Camara frontal (16 mp)
Doble LED flash
•CAMERAS
Rear camera (48 mp, triple camera)
Front camera (16mp)
Double-LED flash
•SISTEMA OPERATIVO
Android 11, Hios 8.0
Procesador (mediatek Helio G96)
Memoria interna (8ram, 128gb almacenamiento)
Batería de 5000 mAh, Li-Po, no extraíble
Carga rápida 33W. Entre otras cosas posee un lector huellas lateral.
•OPERATING SYSTEM
Android 11, Hios 8.0
Processor (MediaTek Helio G96)
Internal memory (8ram, 128gb storage) 5000 mAh battery, Li-Po, non-removable.
Todo esto por un accesible costo de doscientos veinte dólares (220$), además trae consigo accesorios como un forro de gel transparente, un cargador de carga rápida, cable USB y auriculares.
All this for an affordable cost of two hundred and twenty dollars ($220), plus it comes with accessories such as a transparent gel liner, a fast-charging charger, a USB cable and headphones.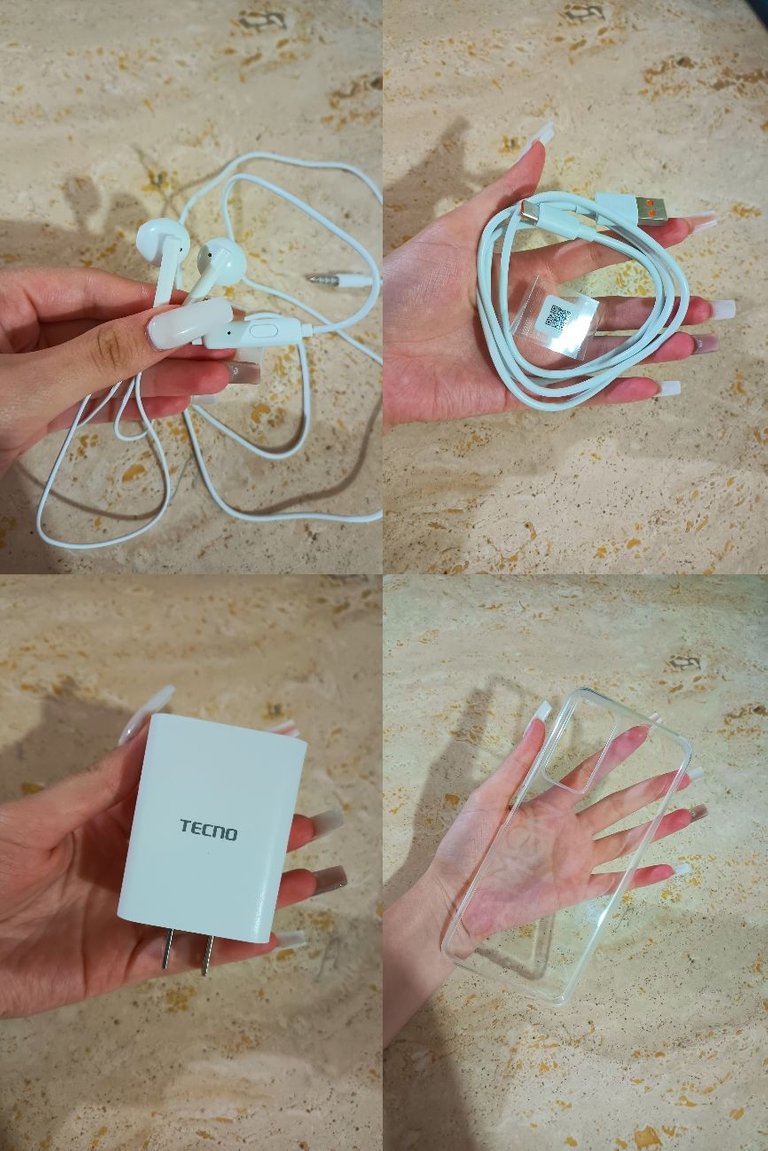 Tan solo tengo una semana usando este celular y les puedo decir con seguridad que es toda una máquina, veloz y muy eficiente. Lo único que está en contra de este magnífico dispositivo electrónico es que es una marca nueva, y los usuarios por temor de cohiben de comprar algo de lanzamiento a la suerte, sin embargo, lo recomiendo con los ojos cerrados.
I have only been using this cell phone for a week and I can tell you for sure that it is quite a machine, fast and very efficient. The only thing that is against this magnificent electronic device is that it is a new brand, and users for fear of shying away from buying something from the launch to chance, however, I recommend it with closed eyes.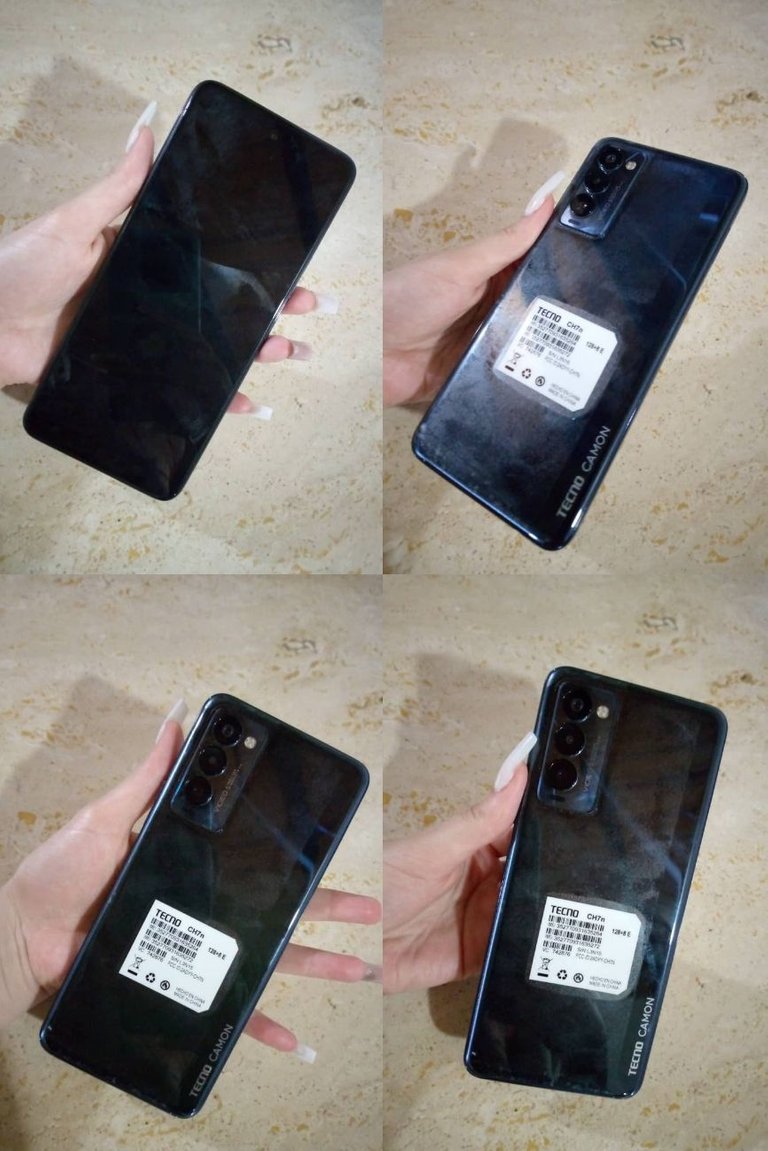 Con mi Redmi Note 8 tuve problemas por su poco almacenamiento de 32GB y con el Redmi Note 11 tuve problemas con la cámara, lo cual es algo fundamental para mí, pero con mi Tecno Camon 18P, solvente todos mis problemas y superó mis expectativas.
With my Redmi Note 8 I had problems with its low storage of 32GB and with the Redmi Note 11 I had problems with the camera, which is essential for me, but with my Tecno Camon 18P, it solved all my problems and exceeded my expectations.