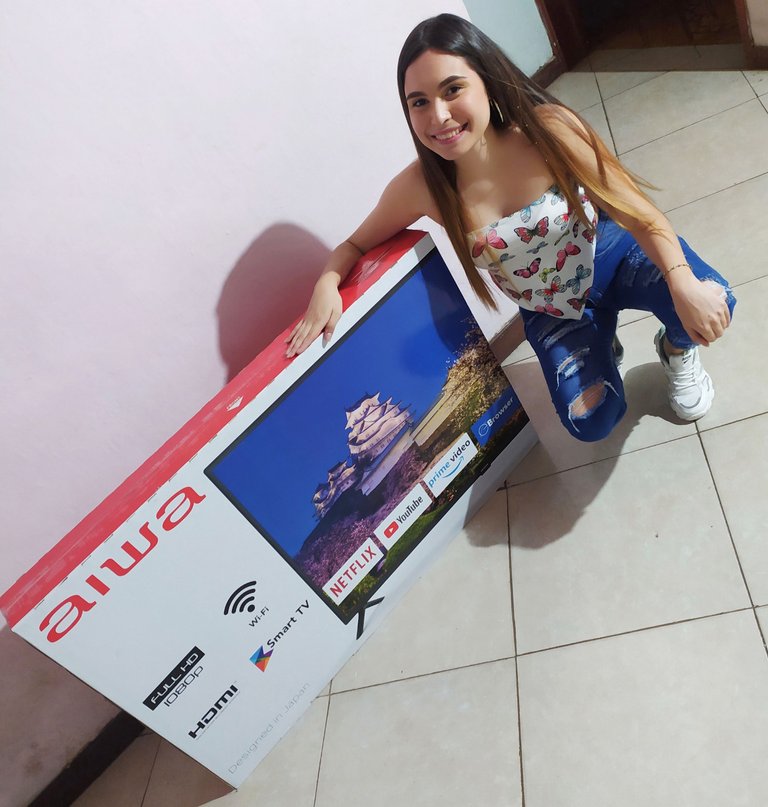 Hola queridos amigos de #Geekzone, espero que hayan tenido un estupendo inicio de semana y se encuentren súper bien. En el post de hoy quiero mostrarles y compartir con ustedes mi nueva adquisición, gracias a esta maravillosa plataforma de #HiveBlog.
Hello dear friends of #Geekzone, I hope you had a great start to the week and are super well. In today's post I want to show you and share with you my new acquisition, thanks to this wonderful #HiveBlog platform.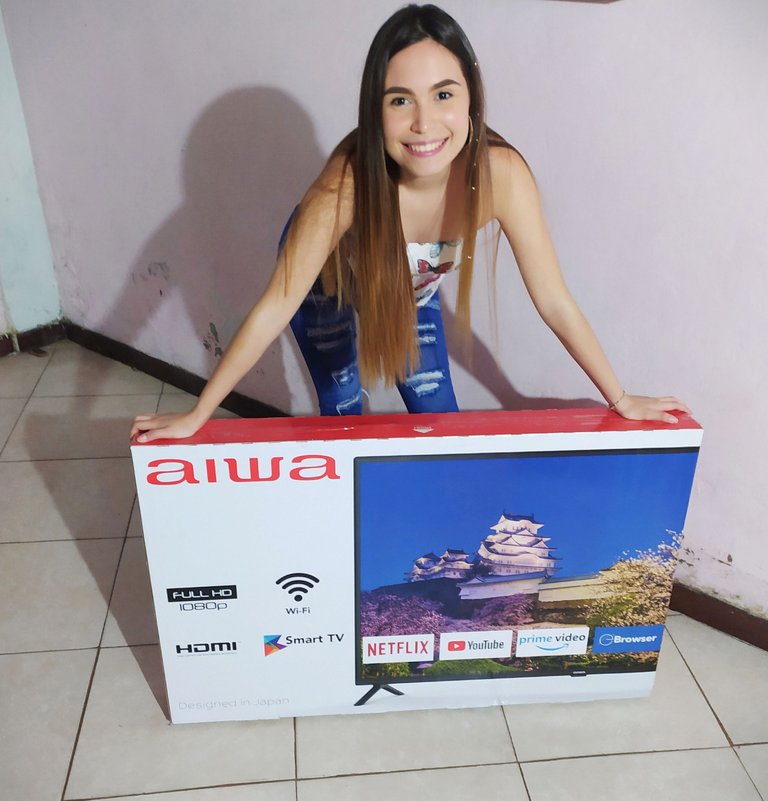 El pasado día sábado me dirigí a un centro comercial de mi ciudad, donde hay una magnífica tienda de aparatos eléctricos llamada Multimax, con la intención de ver y averiguar los modelos y precios de TV pantalla plana, el cual deseaba desde hace un tiempo poder comprar y por lo cual había estado trabajando duro y con entusiasmo en esta plataforma posteando mis pictoriales de maquillaje, tratando en lo posible de crear y compartir contenido de calidad y por supuesto bonitos maquillajes también.
Last Saturday I went to a shopping center in my city, where there is a magnificent electrical appliance store called Multimax, with the intention of seeing and finding out the models and prices of flat screen TVs, which I had wanted to be able to buy for some time. and for which I had been working hard and enthusiastically on this platform posting my makeup pictorials, trying as much as possible to create and share quality content and of course beautiful makeup too.
Para iluminar mis ojos, habían TV de todo tamaño, marcas y precios, pero había uno en específico que cumplía con todas las expectativas que requería y a un precio accesible a mi presupuesto, ganado u obtenido obviamente como ya dije antes, por Hive.
To enlighten my eyes, there were TVs of all sizes, brands and prices, but there was a specific one that met all the expectations it required and at a price accessible to my budget, obviously earned or obtained as I said before, by Hive.
Entonces fue cuando elegí mi Smart TV de la marca aiwa de 42", tamaño idóneo para mí habitación, lugar donde siempre lo imaginaba puesto. Este TV cuenta con un tipo de tecnología LED, su resolución de pantalla es Full HD. Tiene una calidad de movimiento de 60Hz y también posee un marco de plástico. Su calidad de sonido es Dolby digital con 2 bocinas 8W. Tiene 3 puertos HDMI, posee entradas de audio y vídeos, estrada USB, adaptador LAN y conexión a Wifi. Viene con aplicaciones instaladas como Netflix, YouTube, Facebook, Prime Video y Browser. Y por último, su sistema operativo es un Linux.
That's when I chose my 42" Smart TV from the aiwa brand, the ideal size for my room, where I always imagined it would be. This TV has a type of LED technology, its screen resolution is Full HD. It has a quality of 60Hz movement and also has a plastic frame. Its sound quality is Dolby digital with 2 8W speakers. It has 3 HDMI ports, audio and video inputs, USB input, LAN adapter and Wi-Fi connection. It comes with installed applications such as Netflix, YouTube, Facebook, Prime Video and Browser And finally, its operating system is Linux.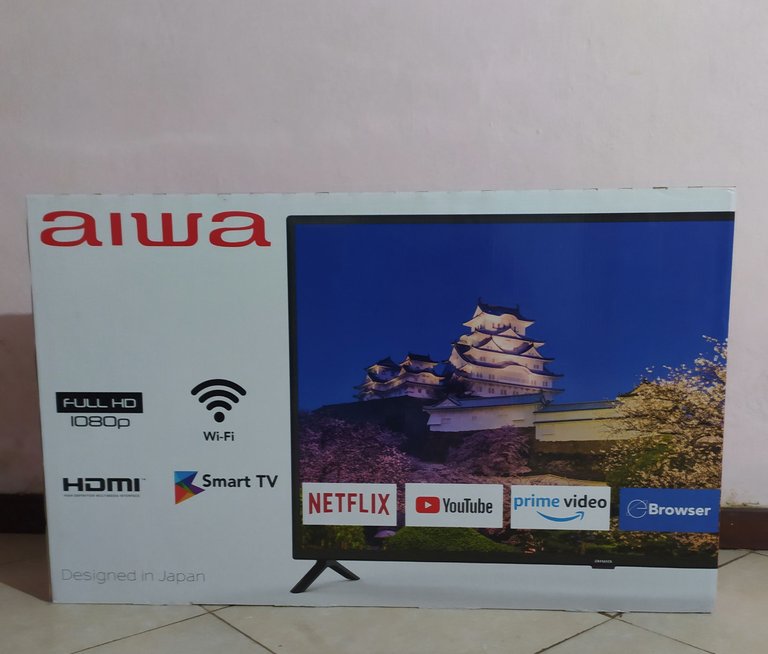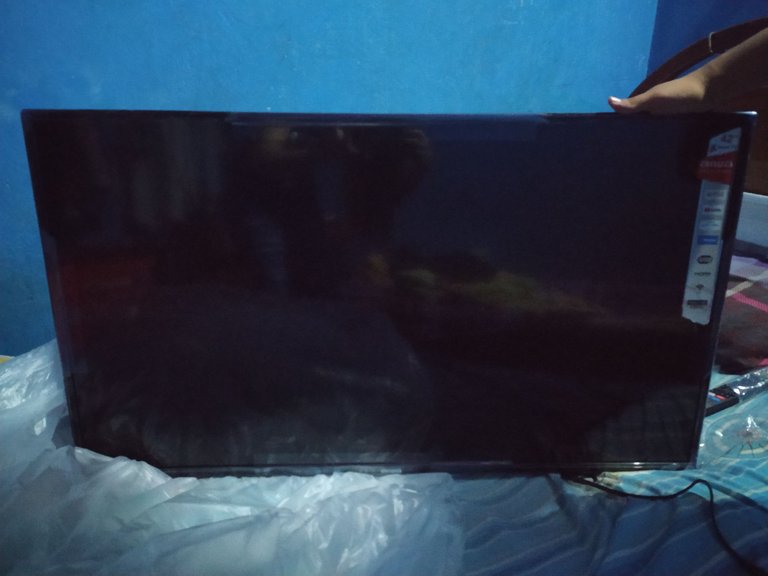 Además de esto, mi televisor Smart TV aiwa, trajo incluído un control remoto con sus respectivas baterías, unas bases de aluminio con sus tornillos, y una garantía de 7 días por tienda y un año por fábrica.
In addition to this, my aiwa Smart TV included a remote control with its respective batteries, aluminum bases with screws, and a 7-day store warranty and a one-year factory warranty.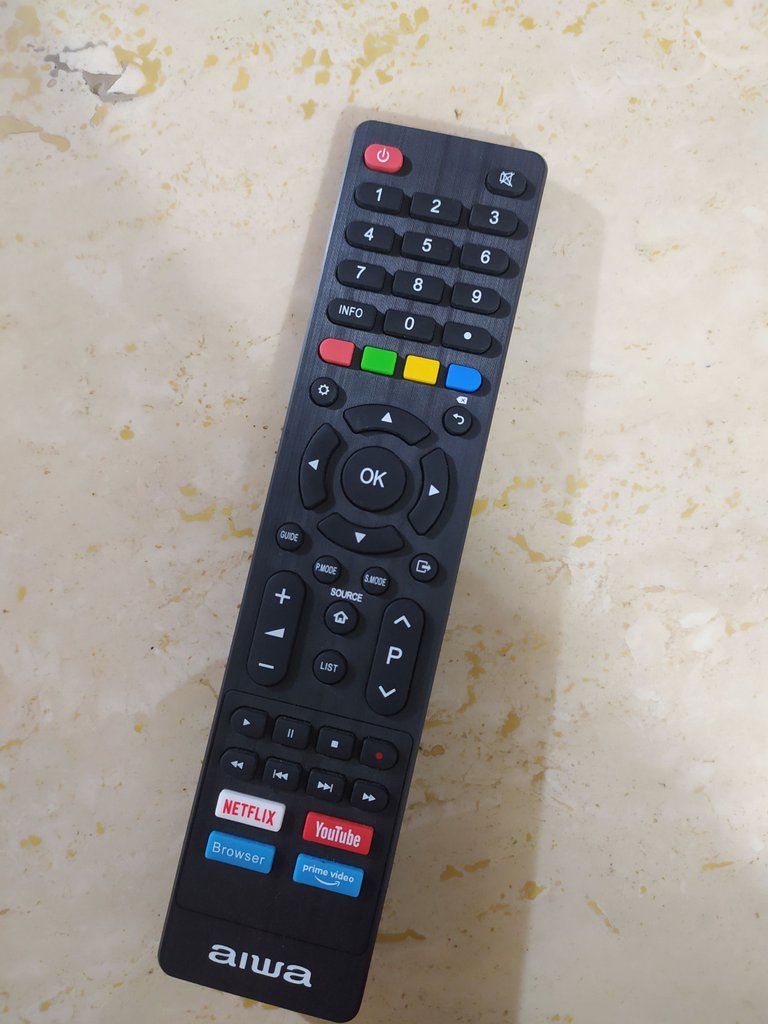 Me siento muy feliz de poder haber adquirido este televisor y muchas cosas más por mis propios medios gracias a Hive, plataforma a la cual tengo muchísimo que agradecerle puesto a que me ha brindado independencia económica y día a día me abre a un mundo de ideas, reforzando la lectura y alimentando mi aprendizaje en diversas áreas y temas.
I feel very happy to have been able to acquire this television and many other things by my own means thanks to Hive, a platform to which I have a lot to thank because it has given me economic independence and day by day opens me to a world of ideas. reinforcing reading and nurturing my learning in various areas and topics.