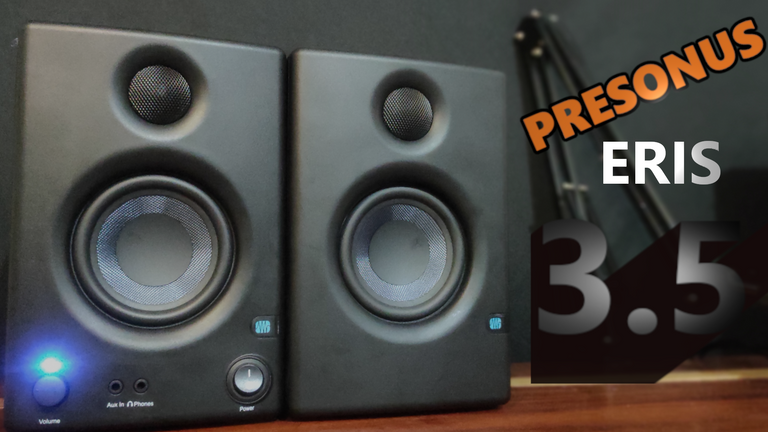 Este año me he propuesto hacer varias actualizaciones en mi estación de trabajo y las cosas parecen ir marchando bastante bien. Uno de los equipos que siempre había querido incorporar al setup eran unos buenos monitores de audio. Claro, estos no deben confundirse con unos parlantes comunes y corrientes pues su uso (en teoría) está destinado a la producción musical y no al consumo como tal pero de eso hablaremos más adelante en este post.
Está demás decir que el audio es una pieza fundamental en lo que respecta la productividad así que integrar un elemento especializado de este tipo conlleva una ardida investigación para que podamos disfrutar de los mejores resultados posible respetando siempre ese "religioso" paradigma de calidad/precio.
Ahora bien, -¿qué era "eso" que estaba buscando?. Básicamente los requerimientos que necesitaba cubrir eran: Monitorear el sonido de la salida de mi placa de audio, mezclar pistas de audio, tener una referencia limpia para probar instrumentos musicales y por ultimo pero no menos importante que las dimensiones del equipo fuesen razonablemente compactas.
En el mercado como siempre, las posibilidades son abrumadoramente prolíficas por lo que al principio decantarse por un fabricante en especifico no fue tarea fácil. Marcas como Mackie, JBL, Presonus, Yamaha, KRK, PIONER, entre muchas más, son de las más nombradas y tras haber revisado las impresiones de muchos usuarios me decidí por Presonus, en concreto el modelo Presonus Eris E3.5".
This year I have set out to make several upgrades to my workstation and things seem to be coming along quite nicely. One of the equipment that I had always wanted to incorporate into the setup were some good audio monitors. Of course, these should not be confused with ordinary speakers because their use (in theory) is intended for music production and not for consumption as such but we will talk about that later in this post.

Needless to say that audio is a fundamental piece in terms of productivity, so integrating a specialized element of this type involves an arduous research so that we can enjoy the best possible results while respecting the "religious" paradigm of quality / price.

Now, what was "it" that I was looking for? Basically the requirements I needed to cover were: Monitor the sound of the output of my audio board, mix audio tracks, have a clean reference to test musical instruments and last but not least that the dimensions of the equipment were reasonably compact.

In the market as always, the possibilities are overwhelmingly prolific so at the beginning to choose a specific manufacturer was not an easy task. Brands such as Mackie, JBL, Presonus, Yamaha, KRK, PIONER, among many others, are among the most named and after reviewing the impressions of many users I decided for Presonus, specifically the Presonus Eris E3.5" model.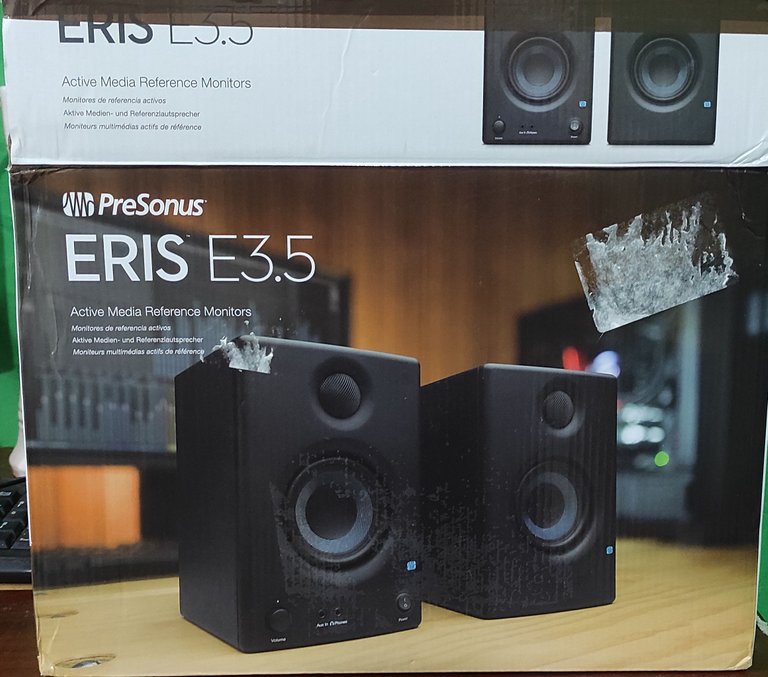 Muy bien, conozcamos un poco los monitores de audio. Por lo general la gran mayoría los monitores de audio comparten muchas características, la principal según mi criterio es que te brindan una referencia de sonido bastante cristalina, transparente, es decir, estos equipos transmiten la música tal cual es sin ningún tipo de "enriquecimiento" en las distintas frecuencias que conforman una pista.
En palabras más simples, este equipo no es un parlante común y corriente que le dará mayor prioridad a los bajos de una canción urbana por ejemplo. El termino técnico para este concepto es que los monitores de audio buscan darte una señal lo suficientemente plana para que de esta forma puedas mezclar las pistas que desees y que estas luego de ese proceso se escuchen lo mejor posible en la mayor cantidad de reproductores de audio.
Otra característica habitual en los monitores es que se clasifican en "Activos y Pasivos", siendo el primero el equipo que está conectado a la corriente directamente mientras que el segundo es alimentado por el activo. Esto abre un mar de posibilidades pues dependiendo el resultado que busques puedes decantarte por una determinada configuración: 1 solo activo, 2 activos, 1 activo y otro pasivo, etc...
El precio obviamente influye en esta elección y es que los terminales más especializados suelen venir en piezas individuales por lo que debes comprar el par por separado si deseas una referencia de dos monitores. En el caso del Presonus Eris 3.5 te vienen el par listos para su uso lo cual está genial.
Okay, let's get to know a little about audio monitors. In general, the vast majority of audio monitors share many features, the main one in my opinion is that they provide a fairly crystalline sound reference, transparent, ie, these teams transmit the music as it is without any "enrichment" in the different frequencies that make up a track.

In simpler words, this equipment is not an ordinary speaker that will give more priority to the bass of an urban song for example. The technical term for this concept is that audio monitors seek to give you a sufficiently flat signal so that you can mix the tracks you want and that these can be heard as well as possible in as many audio players as possible.

Another common feature in monitors is that they are classified into "Active and Passive", the former being the equipment that is connected to the power directly while the latter is powered by the active. This opens a sea of possibilities because depending on the result you are looking for you can opt for a certain configuration: 1 active only, 2 active, 1 active and another passive, etc...

The price obviously influences this choice and the most specialized terminals usually come in individual pieces so you must buy the pair separately if you want a reference of two monitors. In the case of the Presonus Eris 3.5 you get the pair ready to use which is great.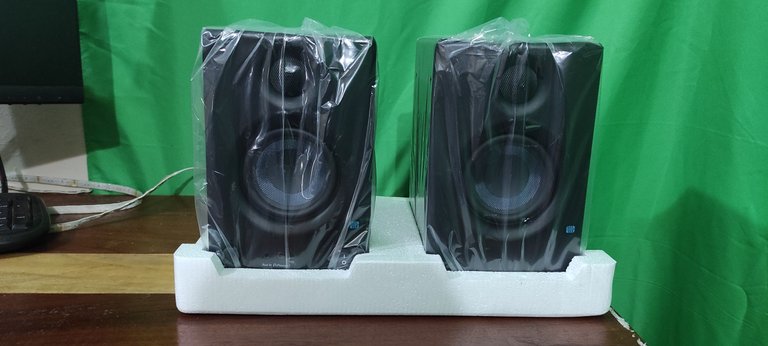 Una cosa que debo mencionar es que el Eris 3.5 es el hermano menor en la linea Eris en la cual tenemos el E4.5 y el E5 siendo este ultimo el más costoso y por lo tanto el más sofisticado. Al momento de comprar estaba apunto de irme por el 4.5 el cual comparte las características más avanzadas pero sin alejarse tanto del presupuesto, el E5 lo tenia prácticamente descartado pues el par se consigue en más o menos unos 300$ y la verdad es que es demasiado gigante para el uso que le iba a dar.
En medio de la incertidumbre me decidí por el E3.5, el más modesto de los 3, su precio fue de aproximadamente unos 100$ (sin incluir el envió). Como comenté arriba, quería algo compacto, potente y que se adaptara al presupuesto. También debo confesar que mis expectativas estaban controladas pues tampoco esperaba lo mejor del mundo de unos monitores "baratos" y tan pequeños, hablamos de 3.5 pulgadas de bocinas de graves, un tweeter bastante pequeñito y una potencia de 50 W (25 W por cada lado).
Luego de unas 3 semanas de haberlos ordenado finalmente llegaron y procedí con el test.
Al sacarlos de la caja me di cuenta que si, LITERALMENTE son pequeños, esto ya lo sabia y había visto en vídeos que eran de dimensiones bastante reducidas pero es que al momento de tenerlos en mis manos si se sienten muy muy diminutos y ya me empezaba a decepcionar. Esa sensación solo duró unos breves minutos pues al conectarlos a mi laptop y reproducir una canción, mi habitación se inmundo de un solido envolvente, puro, cristalino, que les puedo decir... no tengo palabras.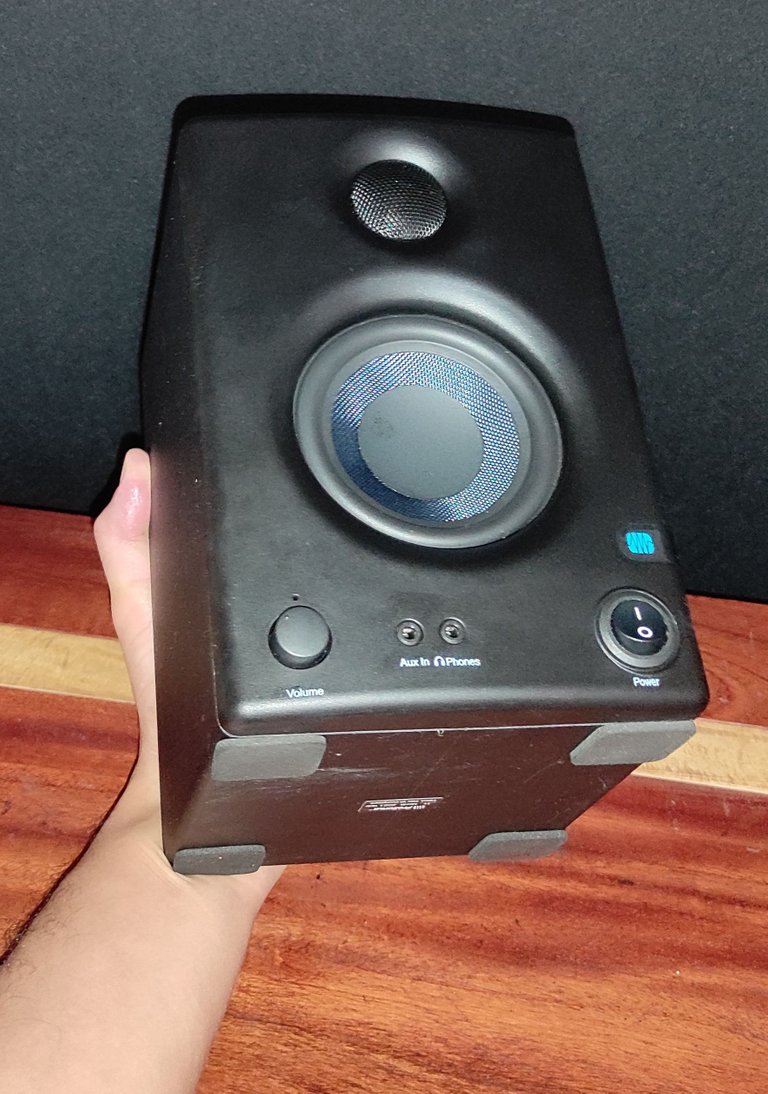 El sonido es brutal y me atrevería a decir que es de los mejores que he escuchado. La calidad de su rendimiento Y la construcción del cuerpo de este producto es increíblemente alta. Debo mencionar que con el volumen a un 60-70% hace retumbar toda la casa por lo que no me atrevo a subirlo al máximo jajaja. En ese punto me alegré de no haber pedido los monitores más costosos pues los iba a tener al mínimo de volumen pues el E4.5 y el E5 tienen más potencia.
One thing I should mention is that the Eris 3.5 is the younger brother in the Eris line in which we have the E4.5 and the E5, the latter being the most expensive and therefore the most sophisticated. At the time of purchase I was about to go for the 4.5 which shares the most advanced features but without straying so far from the budget, the E5 I had it practically discarded because the pair is achieved in about $300 and the truth is that it is too giant for the use that I was going to give.

In the middle of the uncertainty I decided for the E3.5, the most modest of the 3, its price was about $100 (not including shipping). As I mentioned above, I wanted something compact, powerful and within budget. I must also confess that my expectations were controlled because I didn't expect the best of the world from such small "cheap" monitors, we are talking about 3.5 inches of bass speakers, a rather tiny tweeter and a power of 50 W (25 W per side).

After about 3 weeks of ordering them they finally arrived and I proceeded with the test.





When I took them out of the box I realized that yes, LITERALLY they are small, I already knew this and I had seen in videos that they were quite small but the moment I had them in my hands they felt very very tiny and I was beginning to be disappointed. That feeling only lasted a few minutes because when I connected them to my laptop and played a song, my room was flooded with an enveloping, pure, crystalline solid, what can I say ... I have no words.

The sound is brutal and I dare say it is one of the best I have ever heard. The quality of its performance AND the body construction of this product is incredibly high. I should mention that with the volume at 60-70% it rumbles the whole house so I dare not turn it up to the max hahaha. At that point I was glad I didn't order the more expensive monitors as I was going to have them at minimum volume as the E4.5 and E5 have more power.
Un poco sobre las características técnicas
Estos monitores son de "campo cercano" por lo que debes tenerlos lo más juntos posible para obtener el mejor rendimiento. En la parte trasera encontraremos controles acústicos que nos ayudaran a configurar un mejor sonido que se adapte a las condiciones de nuestra habitación. También tenemos 1 interfaz estéreo 1/8", 2 Balanceadas ¼" TRS y 2 no balanceadas RCA. Puedes adquirir la versión que incluye Bluetooth pero esto le agregaría unos 50$ al precio, en mi caso como no me hace falta no me parece algo critico aunque si se le puede añadir un adaptador como del que hablé en este post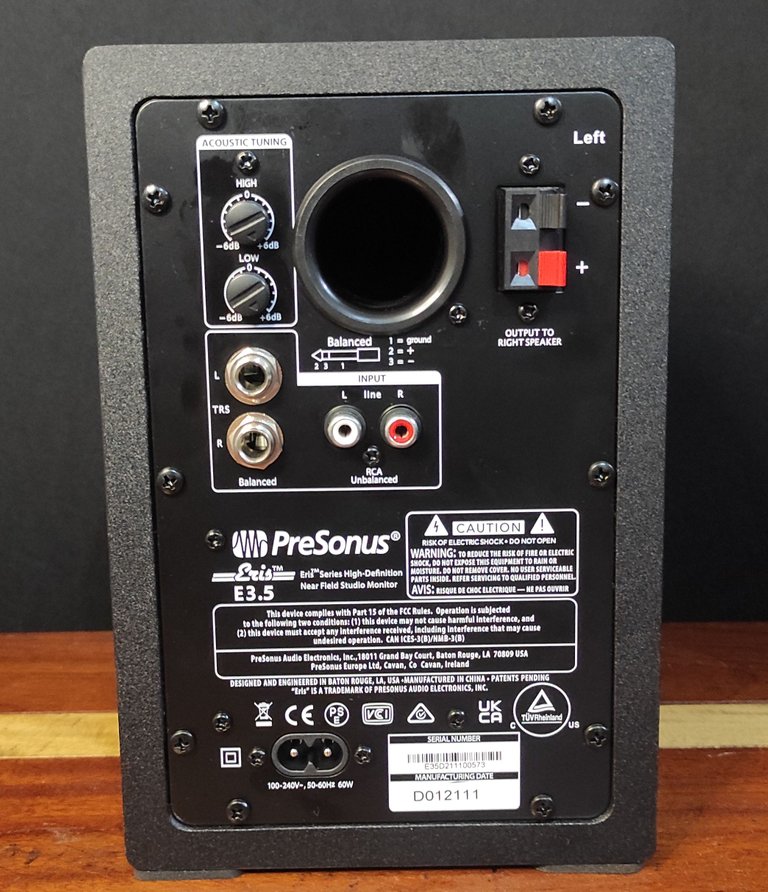 Conectar los monitores entre si es sumamente sencillo, solo debemos tomar los cables negro y rojo y pulsar las respectivas palancas de la parte posterior. Podemos conectar directamente a nuestra PC con el cable de audio RCA-3.5, tambien con el cable auxiliar o si queremos conectarlos a una placa de sonido debemos utilizar cables de audio balanceado (estos últimos no vienen incluidos).
Estoy super contento con esta compra y los resultados que he obtenido hasta los momento son excelentes. Para producir música están super bien y además los puedes utilizar como el audio principal de tu PC sin ningún problema. Si deseas hacer consumo multimedia desde luego que es posible, solo ten en cuenta que si eres un usuario con un oído bastante desarrollado notaras que al escuchar música la experiencia no es la misma que usar unos parlante normales.
Que bueno que has llegado a esta parte del post, déjame agradecerte por haber leído esta reseña. Si has tenido algún tipo de experiencia con monitores de audio déjame en los comentarios los modelos que has probado y cualquier tipo de información referente al tema. Un saludo y hasta la próxima oportunidad.
A little about the technical characteristics

These monitors are "near field" so you should have them as close together as possible to get the best performance. On the back we will find acoustic controls that will help us to configure a better sound that suits the conditions of our room. We also have 1 stereo interface 1/8", 2 balanced ¼" TRS and 2 unbalanced RCA. You can purchase the version that includes Bluetooth but this would add about $50 to the price, in my case as I do not need it I do not find it critical but if you can add an adapter as I mentioned in this post

Connecting the monitors together is very simple, we only have to take the black and red cables and press the respective levers on the back. We can connect directly to our PC with the RCA-3.5 audio cable, also with the auxiliary cable or if we want to connect them to a sound card we must use balanced audio cables (the latter are not included).

I am super happy with this purchase and the results I have obtained so far are excellent. For music production they are super good and you can also use them as the main audio of your PC without any problem. If you want to do multimedia consumption of course it is possible, just keep in mind that if you are a user with a fairly developed ear you will notice that when listening to music the experience is not the same as using a normal speaker.

Glad you made it to this part of the post, let me thank you for reading this review. If you have had any kind of experience with audio monitors leave me in the comments the models you have tried and any information regarding the subject. Best regards and see you next time.
---
Todas las imagenes son de mi autoría / All images are my own