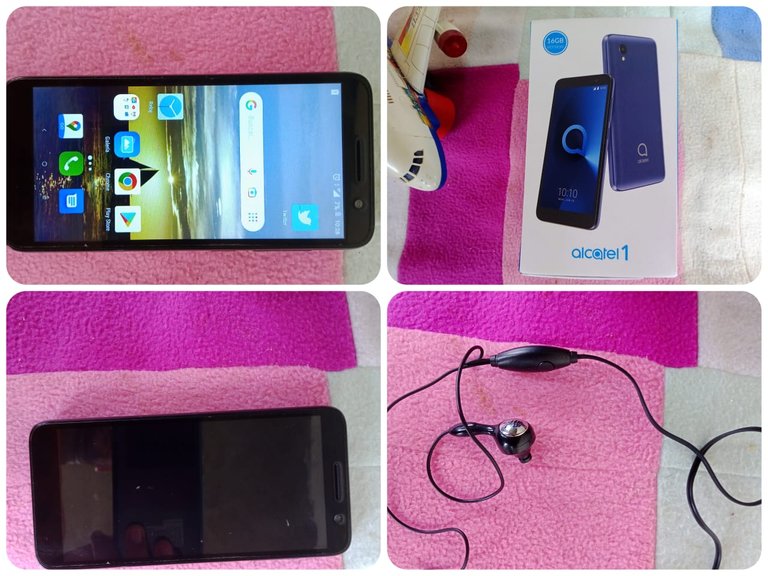 ESPAÑOL


Feliz y bendecido fin de semana para toda esta gran familia de Geek Zone , emocionado de estar nuevamente con ustedes para narrarle un sueño que creía casi imposible , se trata de mi primera adquisición un teléfono Alcatel 1, la cual para el momento era algo que pensaba inalcanzable porque mi situación económica no era la mejor, sin embargo, seguí soñando y creyendo en la belleza de mis sueños porque tengo la certeza y la seguridad que nada es imposible para el que cree.
ENGLISH


Happy and blessed weekend for all this great family of Geek Zone , excited to be with you again to tell you a dream that I thought almost impossible, this is my first acquisition an Alcatel 1 phone, which at the time was something I thought unattainable because my economic situation was not the best, however, I kept dreaming and believing in the beauty of my dreams because I have the certainty and security that nothing is impossible for those who believe.

Queridos compañero les cuento que es un teléfono Android de gama de entrada básico con funciones sencillas y a un precio bastante económico. Más que cualquier cosa hay en mí un apego por este teléfono por ver la materialización de mis sueños cumplidos, al momento de comprarlo la emoción hacía que mi corazón palpitara y aún mi mente en cierto modo no lo podía creer porque como les comenté al principio en mi país la situación económica era pírrica , sin embargo, gracias a Dios pude comprar mi primer teléfono Android.
Dear colleagues I tell you that it is a basic entry-level Android phone with simple features and a fairly affordable price. More than anything there is in me an attachment to this phone to see the realization of my dreams fulfilled, at the time of buying it the excitement made my heart pound and even my mind in a way I could not believe it because as I told you at the beginning in my country the economic situation was pyrrhic, however, thank God I could buy my first Android phone.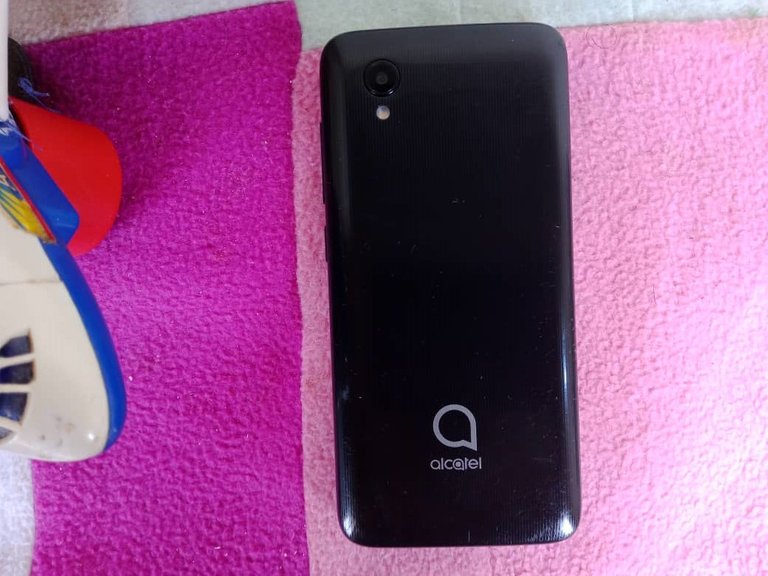 En la actualidad tengo un teléfono mucho más avanzado pero aún así este teléfono (Alcatel 1) sigue siendo el de uso principal me parece que es por el apego sentimental.
I currently have a much more advanced phone but still this phone (Alcatel 1) is still the one of primary use it seems to me because of sentimental attachment.
---
Una de las funciones que me gustó de este equipo fue el audio para grabar video es excelente ya que posee una calidad full Hd 1080p , también las grabaciones de sonidos son muy buenas se escuchan con un tono alto , además, muy nítida. Es un aparato sencillo y fácil de manipular.
One of the functions that I liked about this equipment was the audio for recording video is excellent as it has a full HD 1080p quality, also the sound recordings are very good, they are heard with a high tone, in addition, very clear. It is a simple and easy to handle device..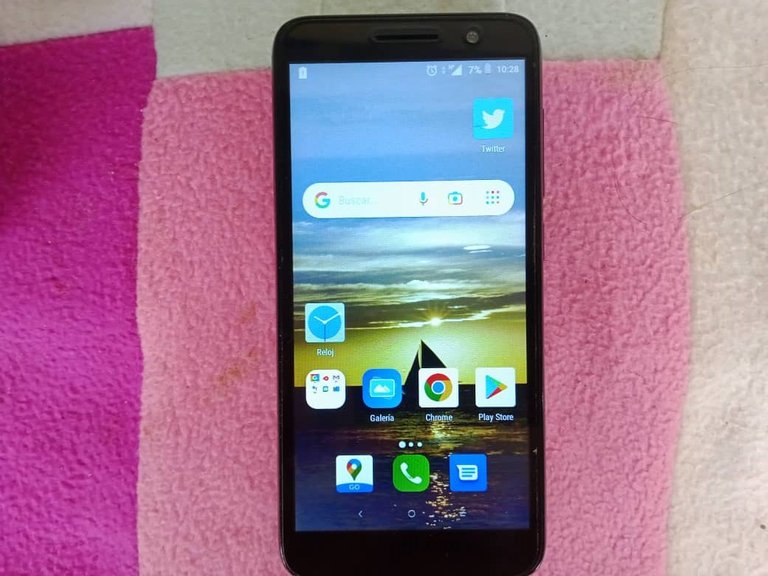 La fotografía no son tan nítidas porque apenas tiene una cámara de 8 Mp pero me parecen bien y cuando no hay suficiente iluminación tenemos el flash , aquí les muestro una imagen capturada.
The pictures are not so sharp because it barely has an 8 Mp camera but they look good to me and when there is not enough light we have the flash, here I show you an image captured.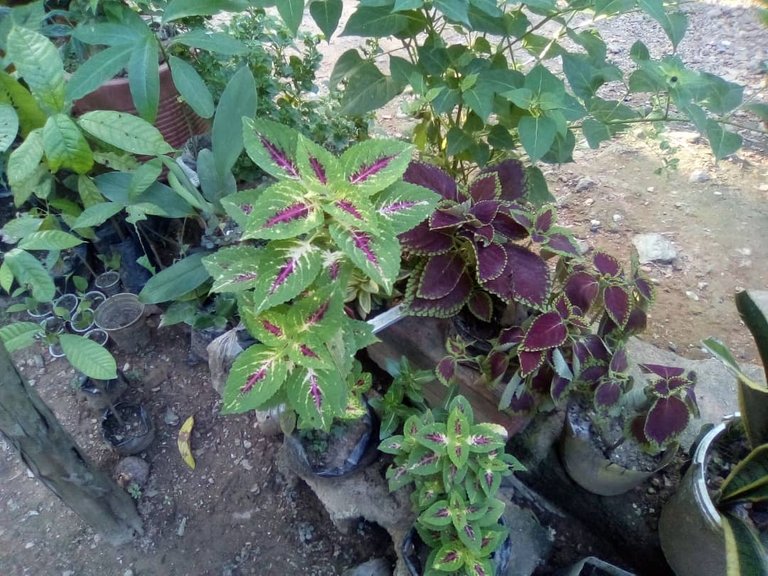 ---
Los accesorios que trajo este teléfono fueron :
La caja
El manual
Audífono
Cargador usb
The accessories that came with this phone were :
The box
The manual
Hearing aid
USB charger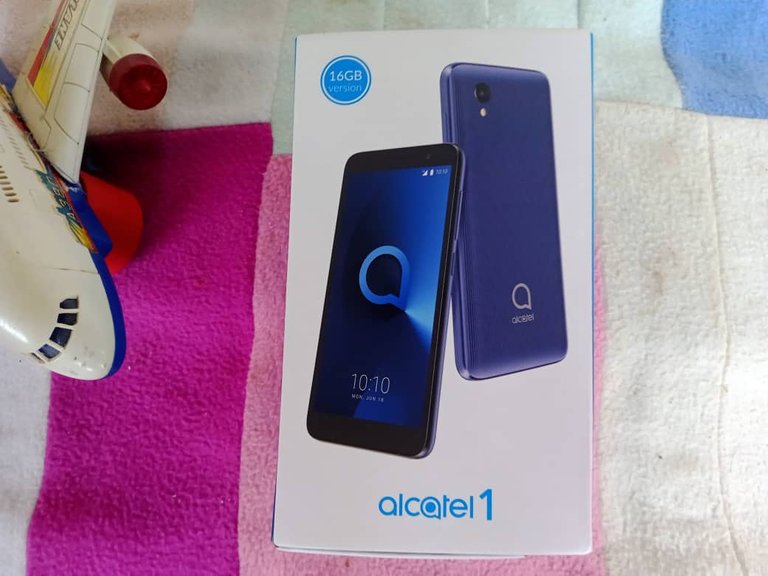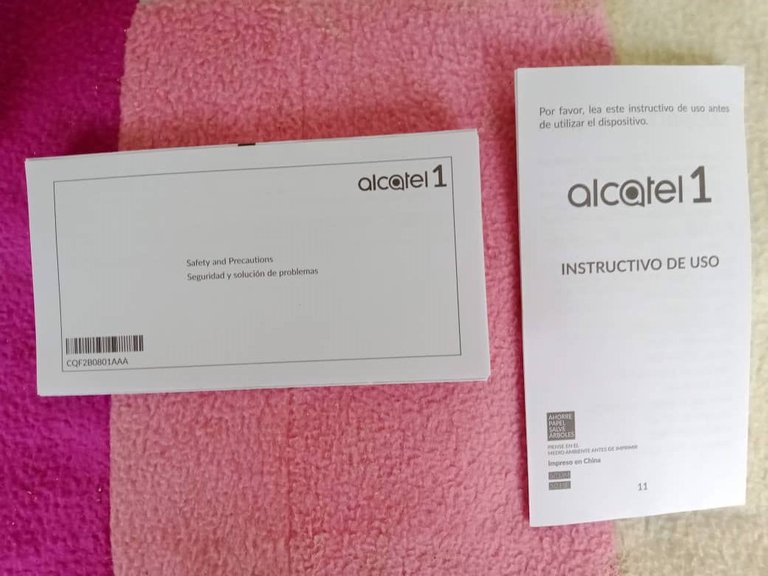 Por cierto el audífono además de tener un diseño muy bonito es muy cómodo y no maltrata el oído ya que trae como especie de una esponja, otra detalle es que contiene un interruptor que al presionar me conecta directamente con el asistente de Google
By the way the headset besides having a very nice design is very comfortable and does not mistreat the ear as it brings as a kind of a sponge, another detail is that it contains a switch that when pressed connects me directly to the Google Assistant.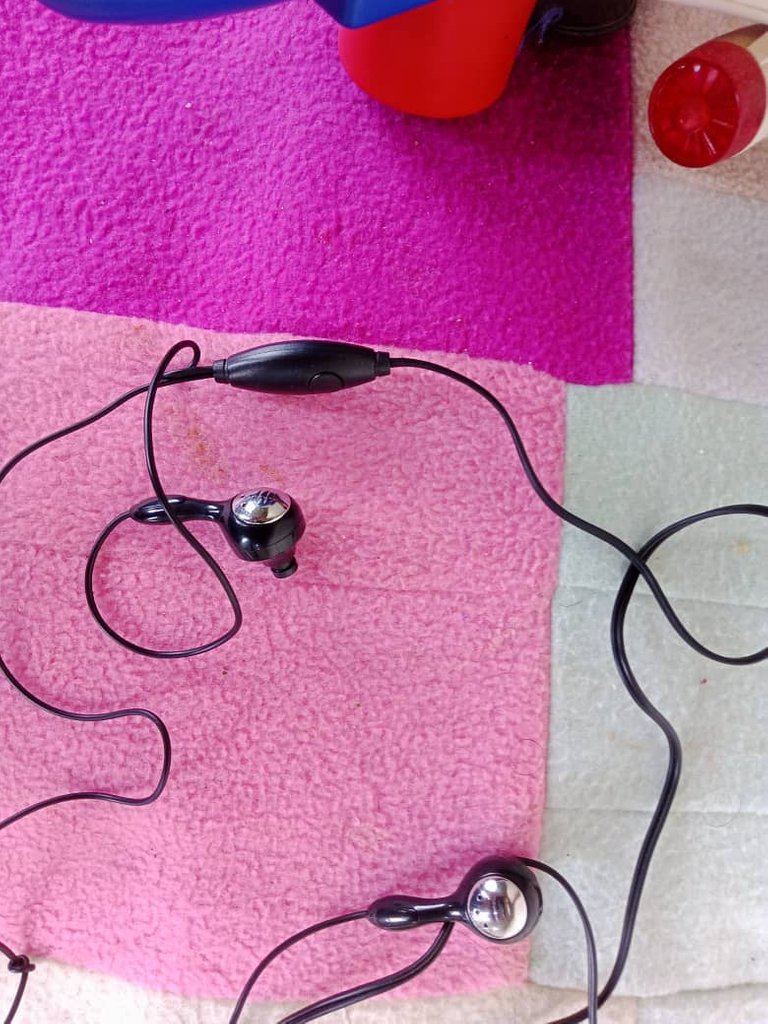 ---
Una de los accesorio que más me gustó fue el cargador con cable usb ya que no sólo lo utilizo para cargar la batería del teléfono sino también en varias ocasiones lo uso para la pc , de verdad que me parece muy genial este cargador ya que lo podemos usar de distintas maneras y lo más importante es que viene incluido con la compra del teléfono.
One of the accessories that I liked the most was the charger with usb cable because I not only use it to charge the phone battery but also on several occasions I use it for the pc, I really think this charger is great because we can use it in different ways and the most important thing is that it is included with the purchase of the phone.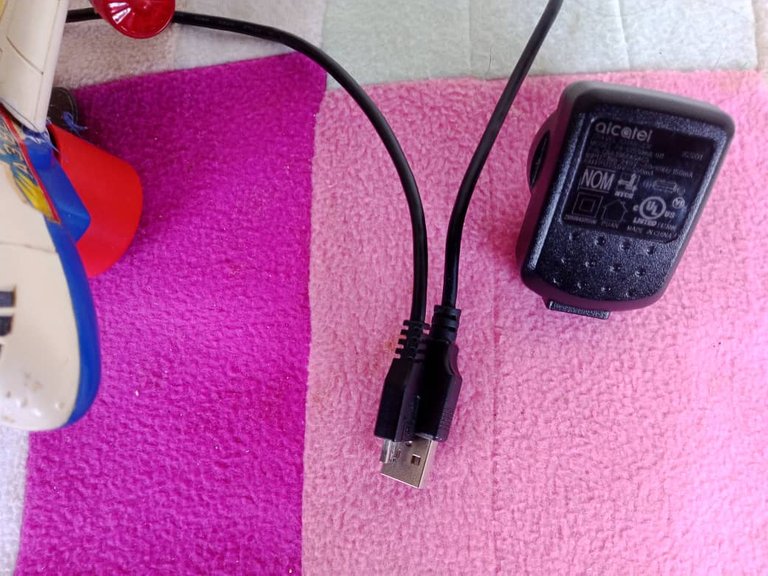 ---
Este teléfono es básico pero con funciones útiles a la hora de realizar cualquier tipo de trabajo como grabar video , grabaciones de voz , lectura de documentos, éste es un equipo de tamaño mediano con un peso muy liviano y sobre todo es muy económico el cual se puede ajustar a nuestro presupuesto.
This phone is basic but with useful functions when performing any type of work such as video recording, voice recording, reading documents, this is a medium sized device with a very light weight and above all is very economical which can be adjusted to our budget.
En la parte reversa de la caja contiene información detallada del equipo como el tipo de pantalla, tamaño, el procesador que usa y el tiempo de carga de la batería.
The back of the box contains detailed information about the device such as screen type, size, processor used and battery charge time.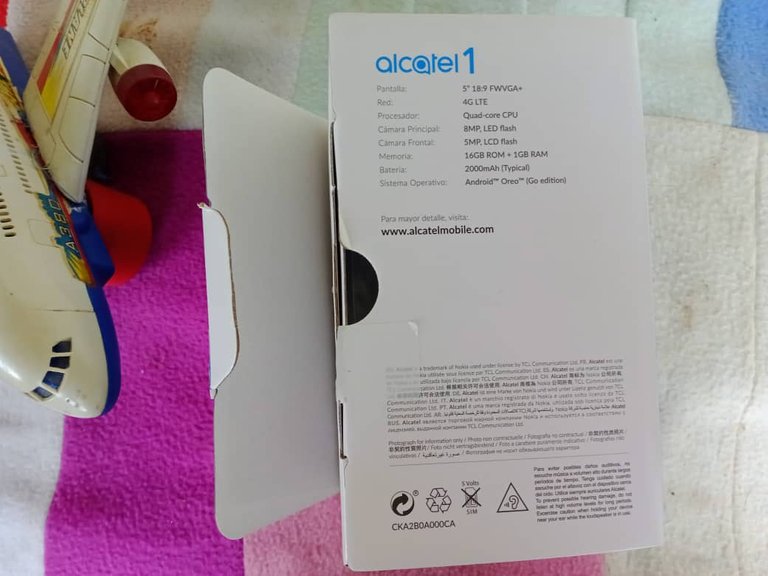 ---
Algo que no podía dejar pasar queridos amigos de este equipo que para juego no es recomendable ya que traté de instalar varios para divertirme y resulta que no arrancaba se quedaba lageado (pegado) porque sólo tien una memoria ram de 1GB.
Something that I could not pass up dear friends of this team that for game is not recommended because I tried to install several for fun and it turns out that it did not start it stayed lageado (stuck) because it only has a ram memory of 1GB.
---
Para finalizar queridos compañeros les digo que seguiré usando este dispositivo como mi teléfono principal no se si por el apego sentimental o porque cumple ciertas funciones que necesito.
Para más información sobre este equipo pueden visitar Aquí
To conclude, dear colleagues, I will continue to use this device as my main phone, I don't know if it's because of sentimental attachment or because it fulfills certain functions I need.
Experiences of a dream come true with my Alcatel 1 device
For more information about this device you can visit Here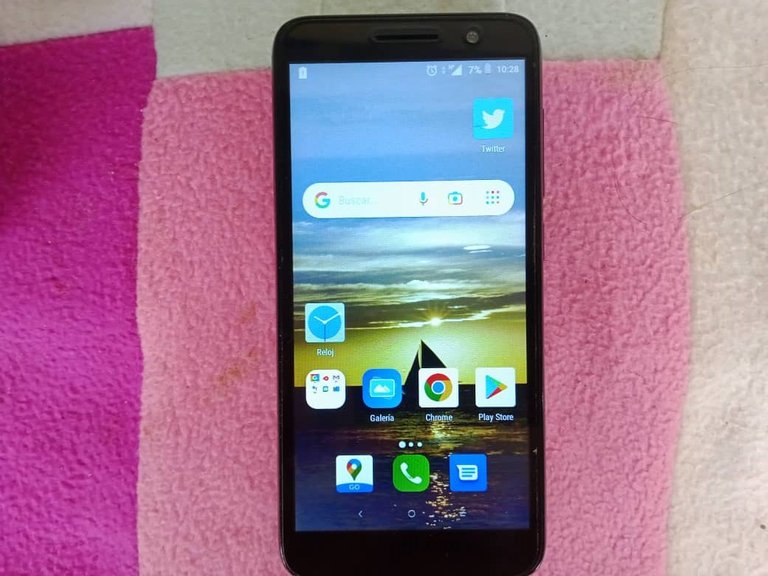 ---
Que Dios les bendiga y les prospere con abundancia de salud y bienestar!! May God bless you and prosper you with an abundance of health and well-being!!!
---
Translated with
https://www.deepl.com/translator

     Todas las imágenes son de mi autoría, , divisores cortesía de @kattycrochet   

   All images are my own, , dividers courtesy of @kattycrochet.