La tecnología está avanzando muy rápidamente. Me es inevitable pensar en que ya estamos en el futuro, donde la ciencia ficción se ha transformado en una realidad. Han habido varios avances como para asegurar que esto es así, pero hablemos de lo último y más importante que podría determinar qué veremos en las siguientes décadas; la inteligencia artificial.
Technology is advancing very rapidly. It is inevitable for me to think that we are already in the future, where science fiction has become a reality. There have been several advances to ensure that this is so, but let's talk about the latest and most important thing that could determine what we will see in the next decades; artificial intelligence.
---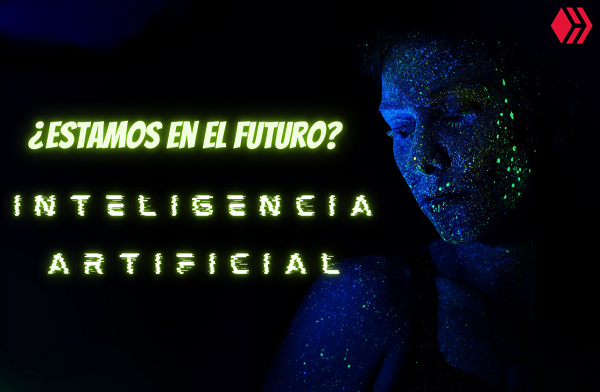 h heyerlein | Unsplash
---
Debo reconocer que me di cuenta de esto hace muy poco cuando hicieron un concurso en donde debías crear una suerte de arte con inteligencia artificial, seleccionando los distintos parámetros que creaban aquella pintura artística digital. Me sorprendió muchísimo de lo que era capaz de hacer esta tecnología, pero también le faltaba entrenamiento, que supongo que mejoraría con la participación de más personas, pues hubo diseños que crearon monstruos en vez de lo que se quería crear.
Por ejemplo, en una de ellas que hizo un colega, noté que los rostros y cuerpos de la gente que aparecía en el dibujo estaban distorsionadas al punto de pasar de ser humanos a algo propio de las pesadillas de cualquier sueño. Me comentó que eso sucedía al no haber usado los parámetros correctos para la creación artística, pues el sistema parecía confundirse.
Luego de ello sucedió el boom de ChatGPT. Fue entonces que en Twitter hubo un trending topic gigantesco en el que se mostraba las capacidades de la tecnología de inteligencia artificial. Y ahí supe que esto lo cambiaría todo, pero también me preocupé de qué tan lejos podría llegar. ¿Qué podría suceder en el futuro para quienes estudiamos programación? ¿Qué sucederá con el trabajo de millones de personas alrededor del mundo?
I must admit that I realized this very recently when they made a contest where you had to create a kind of art with artificial intelligence, selecting the different parameters that created that digital artistic painting. I was very surprised by what this technology was capable of doing, but it also lacked training, which I suppose would improve with the participation of more people, because there were designs that created monsters instead of what they wanted to create.

For example, in one of them made by a colleague, I noticed that the faces and bodies of the people appearing in the drawing were distorted to the point of going from being human to something typical of the nightmares of any dream. He told me that this was due to not having used the correct parameters for artistic creation, as the system seemed to get confused.

After that, the ChatGPT boom happened. It was then that on Twitter there was a gigantic trending topic showing the capabilities of the artificial intelligence technology. And that's when I knew that this would change everything, but I also worried about how far it could go. What could happen in the future for those of us who study programming? What will happen to the work of millions of people around the world?
---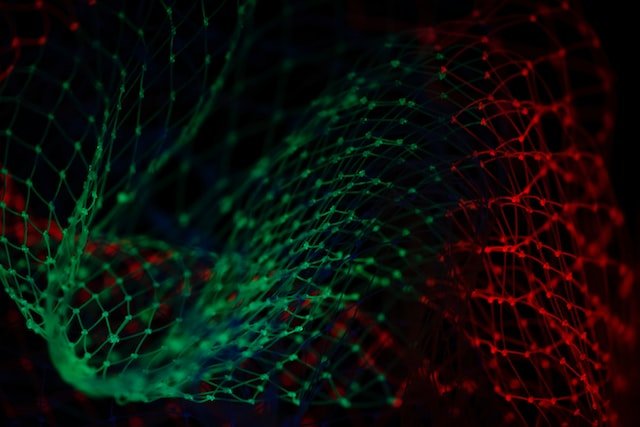 Pietro Jeng | Unsplash
---
Ésta era una pregunta muy importante, pues me informé demasiado como para saber que en algún momento la gente podría ser reemplazada por estos mecanismos inteligentes. Que en realidad no tiene vida propia y tan solo se basa en un sistema de predicción, en el cual las palabras son asignadas a un token y se espera que encaje con la próxima palabra.
Al menos eso fue lo que entendí tras ver uno de los tantos videos que especialistas en el tema, en su mayoría ingenieros de software, analizan el comportamiento de esta creciente tecnología.
Su poder de procesamiento es enorme, almacenando gran cantidad de información en los servidores de OpenAI, que son consultadas gracias a las bases de datos adquiridas de distintas fuentes para formar una gran nube de palabras.
¿Que en algún momento simule el comportamiento humano? Si bien dicen que se algo imposible, yo no lo descarto por el simple hecho de que la tecnología avanza y quien se propone en hallar la forma de que algo funcione, en algún momento lo logrará.
Para mí toda ciencia ficción pasara a ser real a través del tiempo. Es algo de lo que me convencí y que, si sabemos hacer uso de ello, podríamos seguir evolucionando como especie. Es fascinante, pero también oculta algo de peligro si cae en manos equivocadas.
This was a very important question, as I became too informed to know that at some point people could be replaced by these intelligent mechanisms. Which actually has no life of its own and is just based on a prediction system, in which words are assigned to a token and expected to match the next word.

At least that's what I understood after watching one of the many videos in which specialists in the field, mostly software engineers, analyze the behavior of this growing technology.

Its processing power is enormous, storing a large amount of information in OpenAI servers, which are consulted thanks to databases acquired from different sources to form a large word cloud.

Will it ever simulate human behavior? Although it is said to be impossible, I don't rule it out, for the simple fact that technology is advancing and whoever tries to find a way to make something work, will achieve it at some point.

For me, all science fiction will become real over time. It's something I've become convinced that, if we know how to make use of it, we could continue to evolve as a species. It's fascinating, but it also hides some danger if it falls into the wrong hands.
---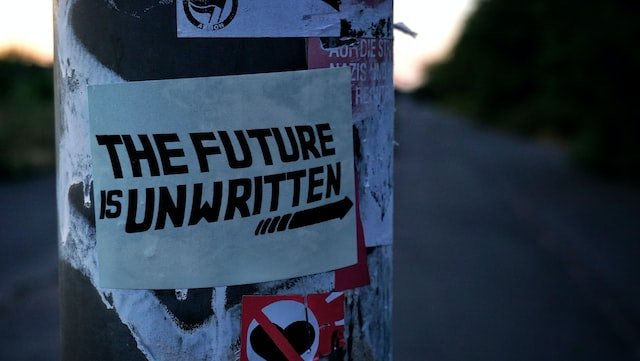 Max Böhme | Unsplash
---
No sabemos que nos depara el futuro, pero podemos predecir qué usos puedan llegar a surgir. La capacidad de razonamiento de esta tecnología podría ir incrementándose en las próximas versiones, de hecho es eso lo que buscan. Están intentando que se parezca más al comportamiento del cerebro humano, por lo que presiento que la robótica incluirá a la inteligencia artificial dando lugar a robots ultra desarrollados.
Si volviéramos 10 años atrás, estaríamos imaginando algo así en un siglo o dos, pero es algo que estará sucediendo ahora mismo, en este preciso momento. No dudo de ello.
Aún no he hecho uso de esta tecnología pero me llama la atención que pueda obtener información sobre por ejemplo las finanzas orientadas a las criptomonedas. Aprender sobre trading es algo que me gustaría hacer, quizás así me evite tener que pagar grandes sumas de dinero por un curso que tal vez no me satisfaga o que en el peor de los casos se trate de una estafa.
We do not know what the future holds, but we can predict what uses may arise. The reasoning capacity of this technology could increase in the next versions, in fact that is what they are looking for. They are trying to make it more like the behavior of the human brain, so I have a feeling that robotics will include artificial intelligence, leading to ultra-developed robots.

If we were to go back 10 years, we'd be imagining something like that in a century or two, but it's something that will be happening right now, at this very moment. I don't doubt that.

I have not yet made use of this technology but it strikes me that I can get information on for example cryptocurrency-oriented finance. Learning about trading is something I would like to do, maybe this way I can avoid having to pay large sums of money for a course that may not satisfy me or in the worst case it is a scam.
I have translated the text from Spanish to English with the help of DeepL.
I have also made use of Canva in the main image.
---
"Y vi llegar una nave que me mostraba que aquello que imaginaba en realidad ya existía. Ese día no pude dormir; no sabiendo que he acortado mis pasos hacia un futuro precoz."