✏️ ¡Hola queridos amigos de Hive! Hoy vuelvo con este post, después de más de 1 mes de hacer subido mi último post, esto fue debido a que yo trabajo haciendo dibujos tradicionales a lápiz y literalmente solo tuve 5 días libres en diciembre, por ende no tuve tiempo de hacer dibujos digitales.
Pero gracias a todo ese trabajo que tuve en diciembre tuve la oportunidad de comprarme mi primera computadora y también mi primera tableta gráfica (de la cual les haré el umboxing el día de hoy). La verdad es que estoy feliz porque desde hace varios meses quería cómprame una tableta gráfica para poder hacer mis dibujos digitales en la PC, pero no tenía ninguna de las dos cosas 🤣🤣, gracias a Dios pude adquirir estos nuevos productos y la verdad me estoy divirtiendo mucho probandola.
Desde un principio me sentí un poco extraño ya que no es lo mismo dibujar desde mi celular a dibujar en la tableta, en mi celular veía lo que hacía con mi mano, tenía más precisión y eso era más cómodo para mí, en cambio con la tableta tengo que ver al monitor mientras mi mano dibuja en la tableta, la verdad que cuesta un poco acostumbrarse pero poco a poco voy mejorando mi precisión a la hora de usarla.
✏️ Hello dear Hive friends! Today I return with this post, after more than 1 month of uploading my last post, this was because I work doing traditional pencil drawings and I literally only had 5 days off in December, therefore I did not have time to do digital drawings .
But thanks to all that work I had in December I was able to buy my first computer and also my first graphics tablet (which I will umbox for you today). The truth is that I'm happy because for several months I wanted to buy me a graphic tablet to be able to do my digital drawings on the PC, but I didn't have either 🤣🤣, thank God I was able to buy these new products and the truth is I'm having a lot of fun trying it out.
From the beginning I felt a bit strange since drawing from my cell phone is not the same as drawing on the tablet, on my cell phone I saw what I was doing with my hand, I had more precision and that was more comfortable for me, instead with the I have a tablet to see the monitor while my hand draws on the tablet, the truth is that it takes a bit to get used to but little by little I am improving my precision when using it.
---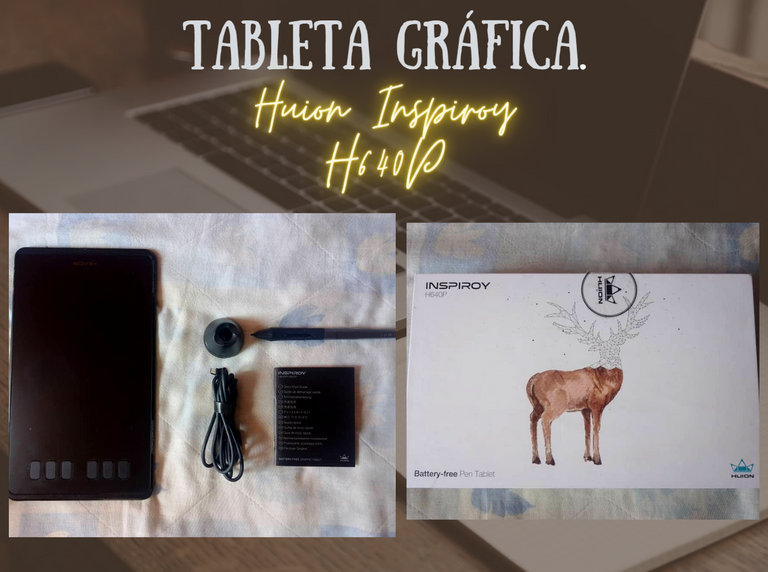 ---
UNBOXING
---
Ahora les hablaré de la compra, la cual realice por el Marketplace de Facebook y tuve que ir a otro estado a buscarla ya que en dónde yo vivo no hay casi nada de este tipo de artículos para el dibujo digital. Pero valió totalmente la pena.
La caja vino sellada (obviamente) y en la parte frontal viene con una ilustración de un venado, por cierto el modelo que compre es de la marca Huion, especificamente la Inspiroy H640P.
Now I will tell you about the purchase, which I made through the Facebook Marketplace and I had to go to another state to look for it since where I live there are almost none of these types of items for digital drawing. But it was totally worth it.
The box came sealed (obviously) and on the front it comes with an illustration of a deer, by the way the model I bought is from the Huion brand, specifically the Inspiroy H640P.
---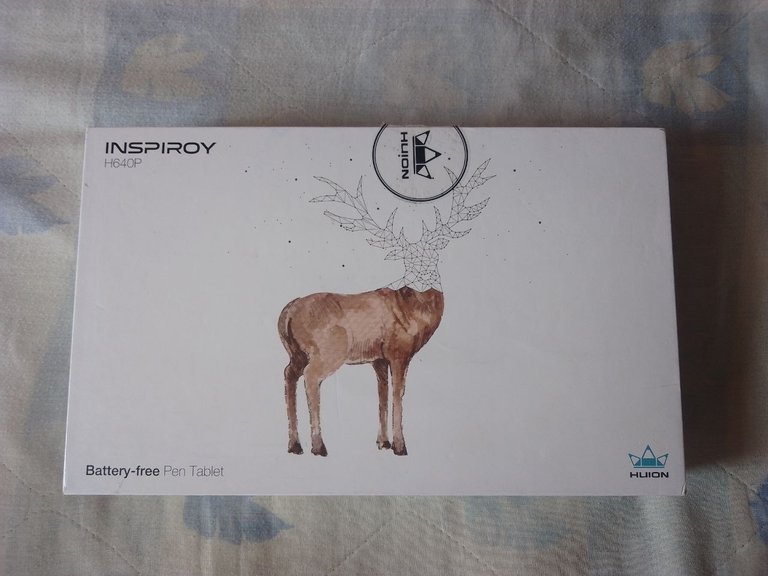 ---
Adentro de la caja venían la tableta, la cual tiene 6 botones de acceso rápido que puedes configurar desde tu PC a través de la aplicación de Huion, al momento de instalar la tableta tienes que descargar los Drivers para que pueda funcionar correctamente. Aparte de la tableta también vino incluído el lápiz con un pequeño artefacto para colocar el lápiz y no dejarlo tirado por ahí , su cabe para conectarlo a la PC, sus manuales y unos adaptadores OTG para conectar la tableta a tu celular.
Otro detalle que tiene es que viene con 8 puntas de respuesto para el lápiz, las cuales se encuentran en el artefacto donde se coloca el lápiz.
Mis sensaciones con la tableta fueron muy buenas, el único punto malo que le encontré fue que la superficie donde pasas el lápiz se raya y desgasta muy rápido, yo la use un par de veces y ya tenía pequeños rayones y eso que no hice una gran ilustración, solo estaba probando algunos pinceles y haciendo pequeños trazos. Por lo cual te recomiendo que le pongas una lámina de acetato, esto es para protejer la superficies y que la vida útil de la tableta aumente considerablemente, no te preocupes por el rendimiento ya que la lámina de acetato no afecta la sensibilidad del lápiz, funciona perfectamente, también puedes utilizar un forro de tablet pero ese método no lo he probado.
Inside the box came the tablet, which has 6 quick access buttons that you can configure from your PC through the Huion application, when installing the tablet you have to download the Drivers so that it can work correctly. Apart from the tablet, the pencil was also included with a small device to place the pencil and not leave it lying around, its connector to connect it to the PC, its manuals and some OTG adapters to connect the tablet to your cell phone.
Another detail that it has is that it comes with 8 spare tips for the pencil, which are found in the device where the pencil is placed.
My sensations with the tablet were very good, the only bad point I found was that the surface where you pass the pencil scratches and wears out very quickly, I used it a couple of times and it already had small scratches and I didn't do a big illustration, I was just trying out some brushes and making small strokes. For which I recommend that you put an acetate sheet on it, this is to protect the surfaces and increase the useful life of the tablet considerably, do not worry about the performance since the acetate sheet does not affect the sensitivity of the pen, it works perfectly, you can also use a tablet cover but I have not tried that method.
---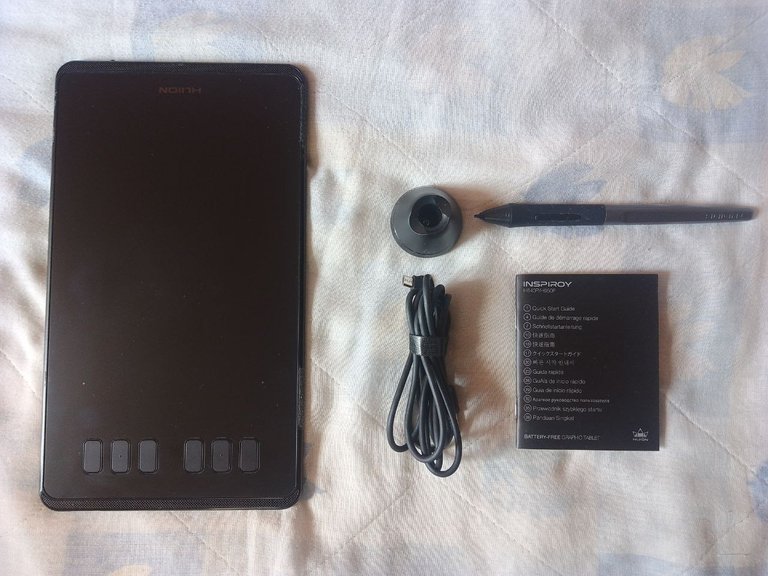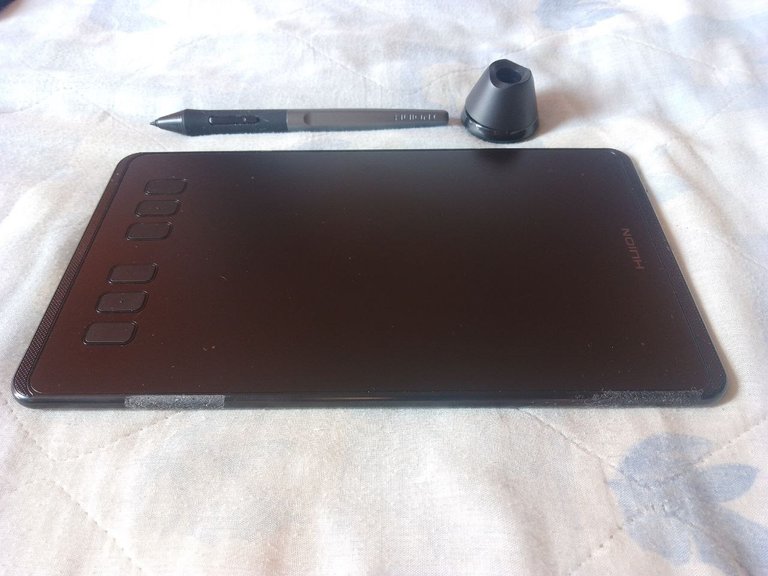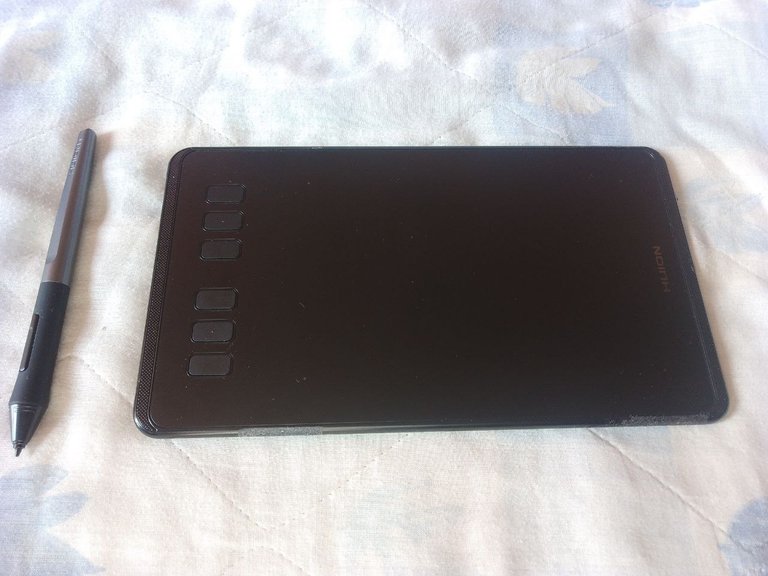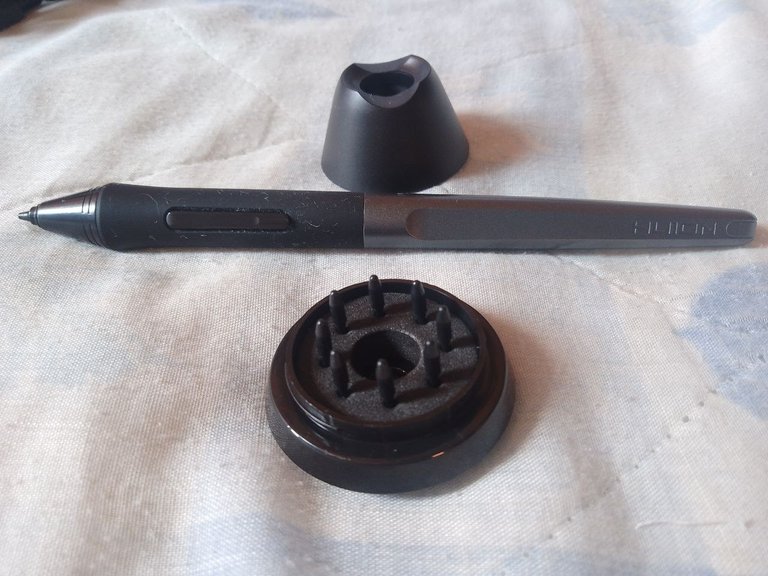 ---
Con esto finalizamos el umboxing y el post de hoy, espero haberme explicado bien, y espero que las fotos hayan salido con buena calidad.
Si estás pensando en comprar una tableta gráfica está Inspiroy H640P es una buena opción. Pronto les estaré trayendo ilustración hechas con la tableta. Un saludo y nos vemos en el próximo post.
With this we finish today's umboxing and post, I hope I explained myself well, and I hope the photos came out with good quality.
If you are thinking of buying a graphics tablet, there is the Inspiroy H640P it's a good option. Soon I will be bringing you illustrations made with the tablet. Greetings and see you in the next post.
---
Instagram:@byvicente99
---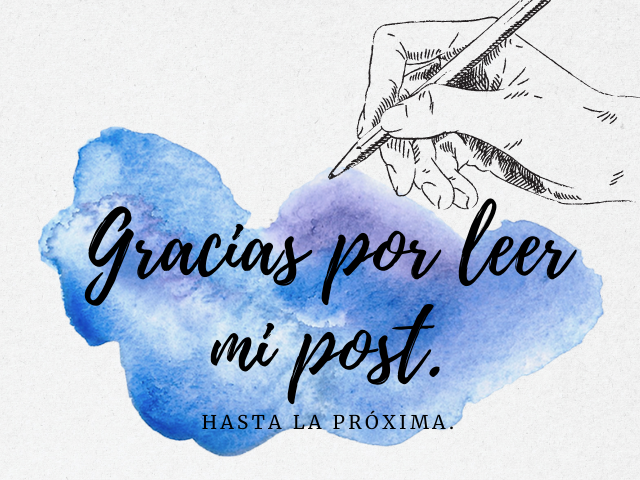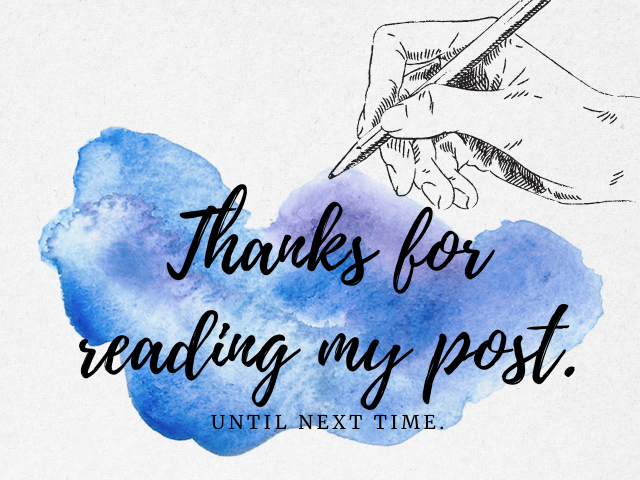 ---
Todas las fotografías son de mi propiedad.
Separador y Fotos editadas en Canva
All photographs are my property.
Photos edited in Canva