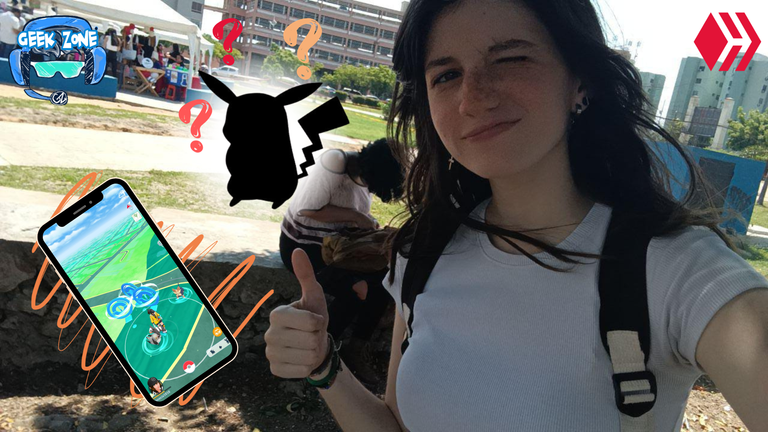 Hola hola mi querida comunidad geek zone, cómo están el día de hoy?. He estado bastante desaparecida por aquí por el tema de que comencé clases y no podía estar en hive al 100%, pero aprovechando una escapada que hice para un evento cerca de mi casa, decidí jugar pokemon go para mostrarlo en esta linda comunidad
Hello my dear geek zone community, how are you today? I have been quite missing here because I started classes and I could not be in hive 100%, but taking advantage of a break I made for an event near my house, I decided to play pokemon go to show it in this beautiful community.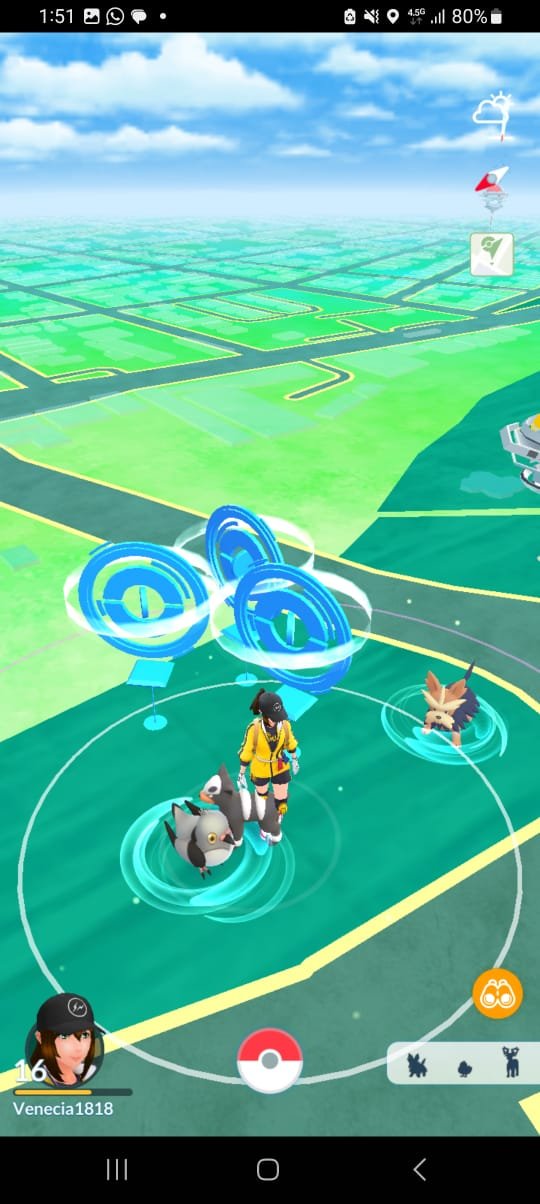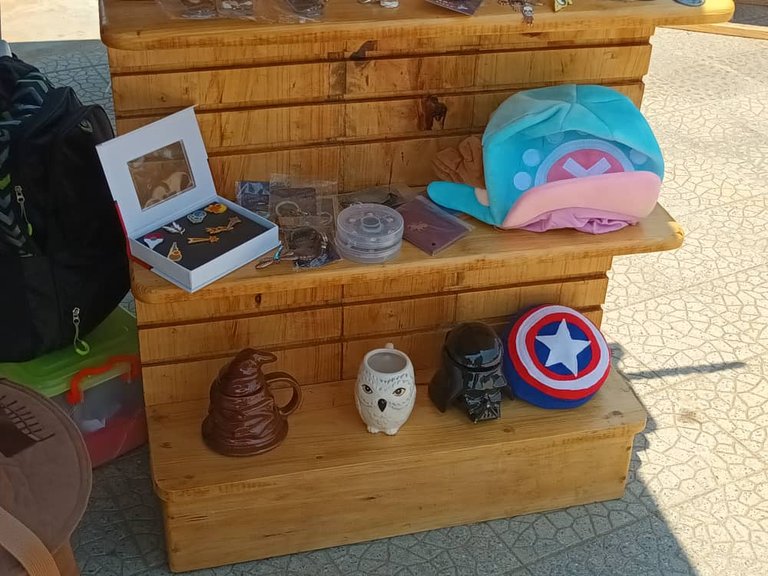 El sábado fui a un bazar muy cerca de mi casa con mis amigos, y entre ella estaba @mybarb, fuimos a este lugar y a mi no se me ocurrió nada mejor que jugar pokemon go mientras todos veían los puestos que estaban vendiendo diferentes cositas
On Saturday I went to a bazaar very close to my house with my friends, and among her was @mybarb, we went to this place and I could not think of anything better than playing pokemon go while everyone was watching the stalls that were selling different little things.

En lo que llegue aquí, decidí sacar mi teléfono y abrir este hermoso juego. Algo que tengo que aclarar es que yo nunca he sido fan de pokemon, simplemente me gusta el juego y lo dinámico que es a la hora de mostrarte el mapa.
As soon as I got here, I decided to take out my phone and open this beautiful game. Something I have to clarify is that I have never been a fan of pokemon, I just like the game and how dynamic it is when it comes to showing you the map.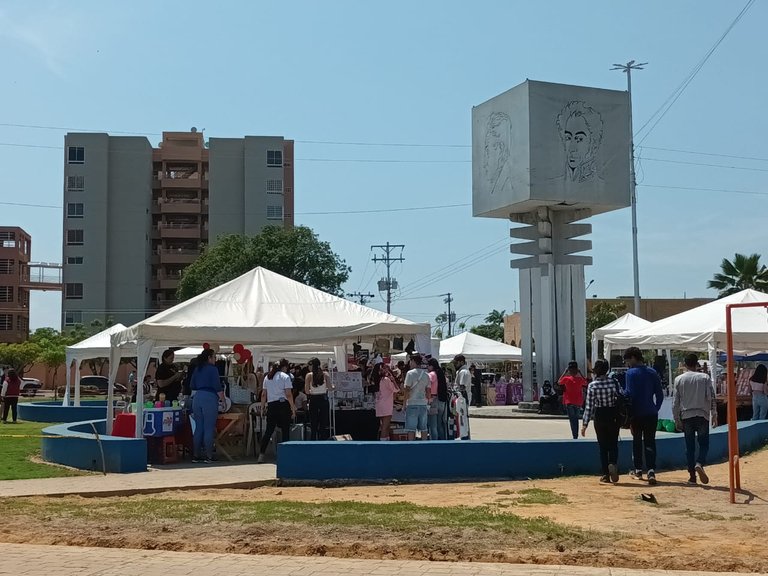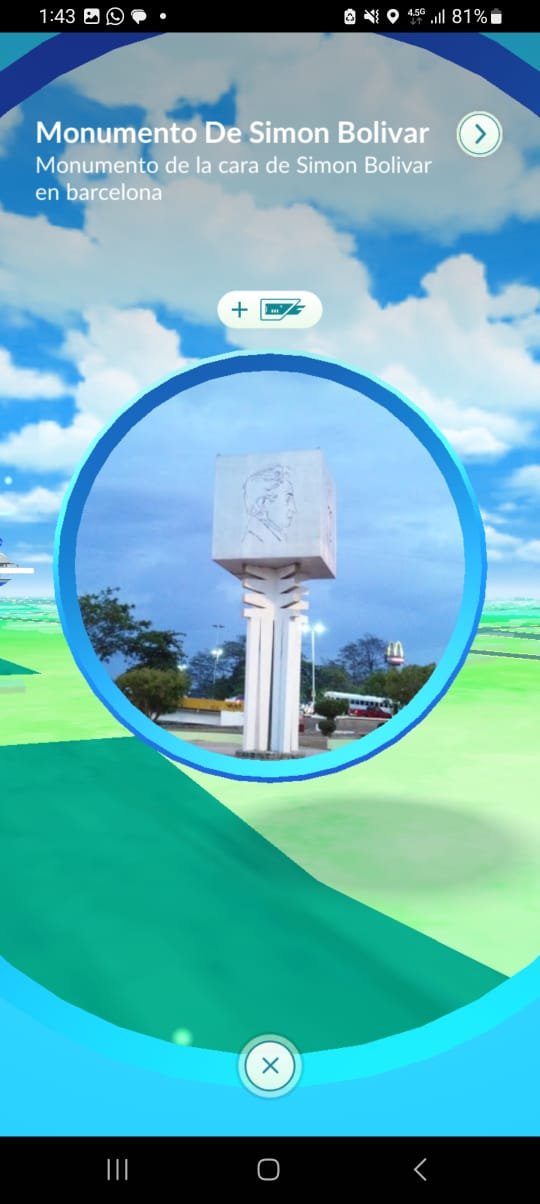 Lo primero que me di cuenta es que había 3 pokeparadas en una misma plaza, lo que me pareció super extraño ya que normalmente ponen una o dos en un mismo sitio. Obviamente las aproveche todas y cada una de ellas, no podía dejar pasar esa oportunidad.
The first thing I noticed was that there were 3 pokeparadas in the same square, which seemed super strange to me since they usually put one or two in the same place. Obviously I took advantage of each and every one of them, I could not miss that opportunity. 


Tomando en cuenta que no podía moverme muy lejos del lugar, decidí tirar in incienso a ver cuales pokemones atraía
Taking into account that I couldn't move very far from the place, I decided to throw incense to see which pokemon I could attract.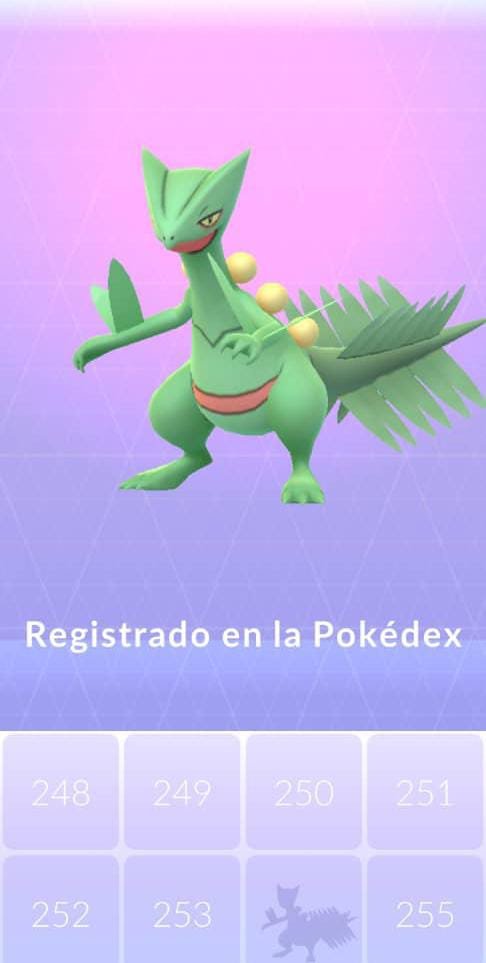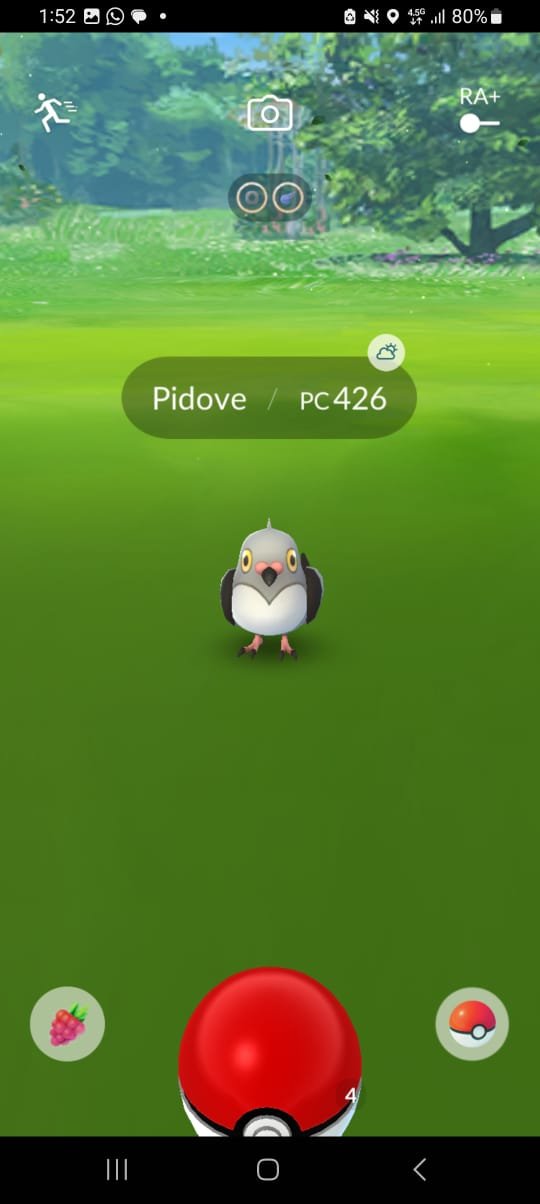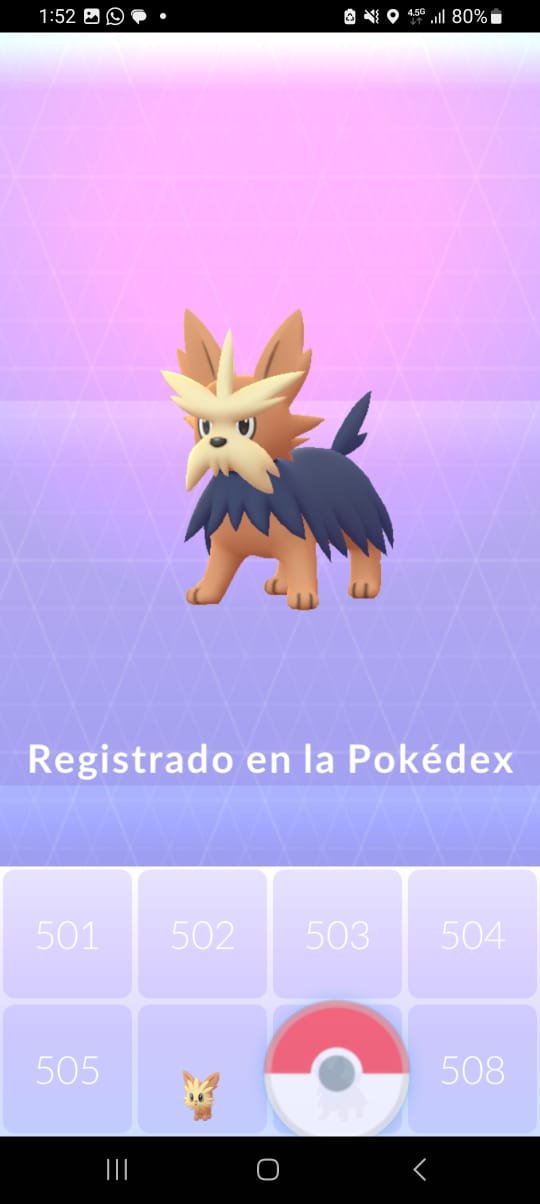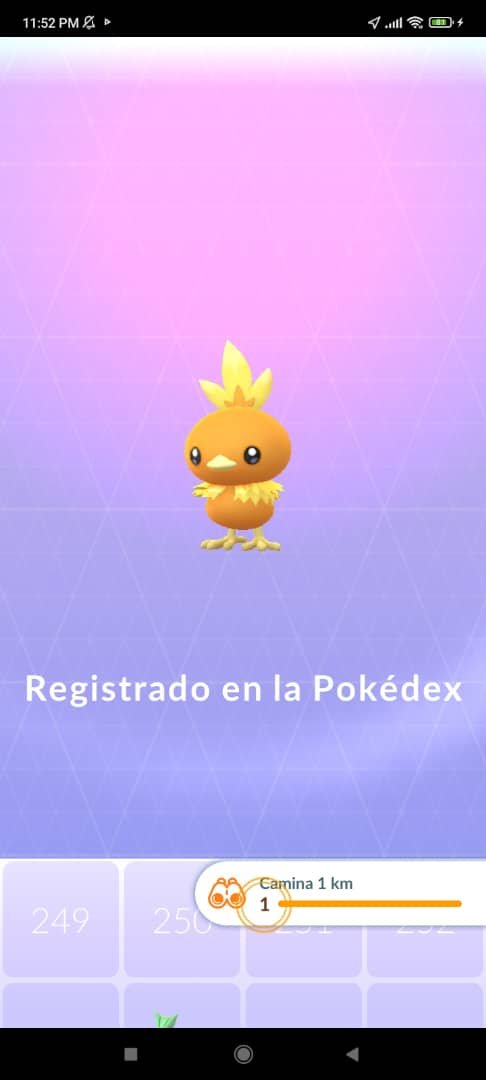 Pondré fotos de algunos pokemons que me aparecieron. Me aparecieron varios pidove, y pude intuir que esto sucedió gracias a que sábado en una plaza de palomas. Pero tal vez esa teoría era un poco rebuscada jajsja
I will post pictures of some pokemon that appeared to me. Several pidove appeared to me, and I could intuit that this happened thanks to the fact that Saturday in a pigeon square. But maybe that theory was a bit far-fetched hahaha.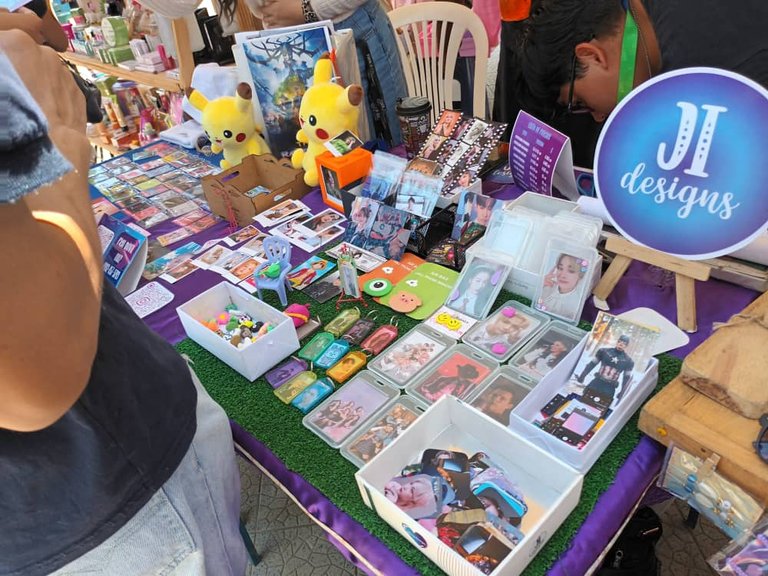 Estuve un buen rato dando vueltas y buscando pokemones mientras veía todo lo que ofrecían. Me gustó que habían varios puestos con cositas de pokemones y anime que sentí necesitar, pero lo dejé pasar por ahora
I spent quite a while wandering around and looking for pokemon while looking at everything they had to offer. I liked that there were several booths with pokemon and anime stuff that I felt I needed, but I let it go for now.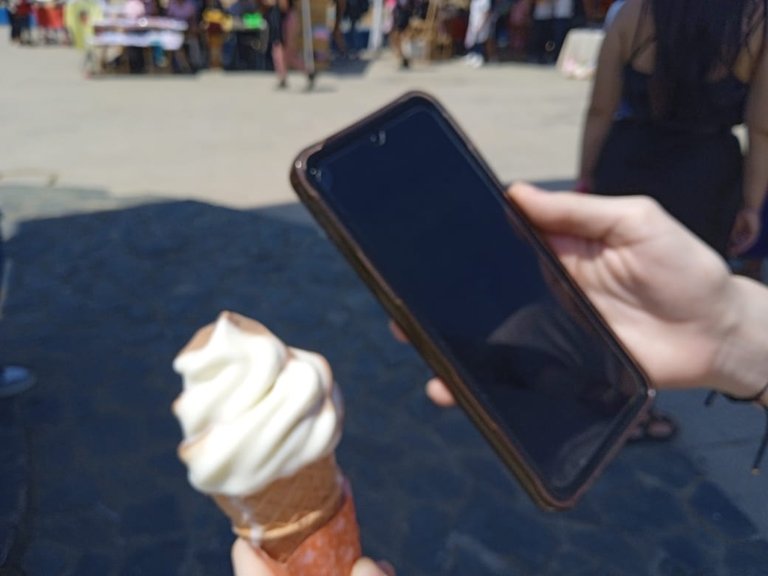 En mi ardua travesía buscando pokemons empecé a morir de calor, por lo que decidí comprarme un helado para seguir mi travesía.
In my arduous journey looking for pokemon, I started to die of heat, so I decided to buy an ice cream to continue my journey.

No encontré nada super relevante, y eso me desánimo un poco. Decidimos irnos ya que una chica en ese evento se había desmayado, parece que fue por el calor mezclado con otras cosas. Entendimos que era nuestro monento de irnos
I didn't find anything super relevant, and that discouraged me a bit. We decided to leave since a girl at that event had fainted, it seems it was because of the heat mixed with other things. We understood that it was our time to leave.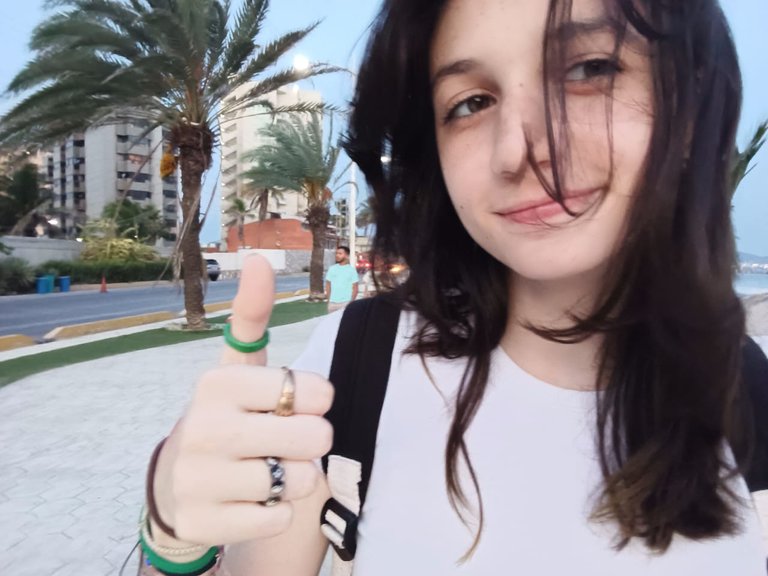 Estaba algo triste por no conseguir nada tan bueno, y se me ocurrió la idea de ir a una playa cercana a mi casa donde anteriormente había corrido con más suerte.
I was a bit sad about not getting anything as good, and I came up with the idea of going to a beach near my house where I had previously had better luck.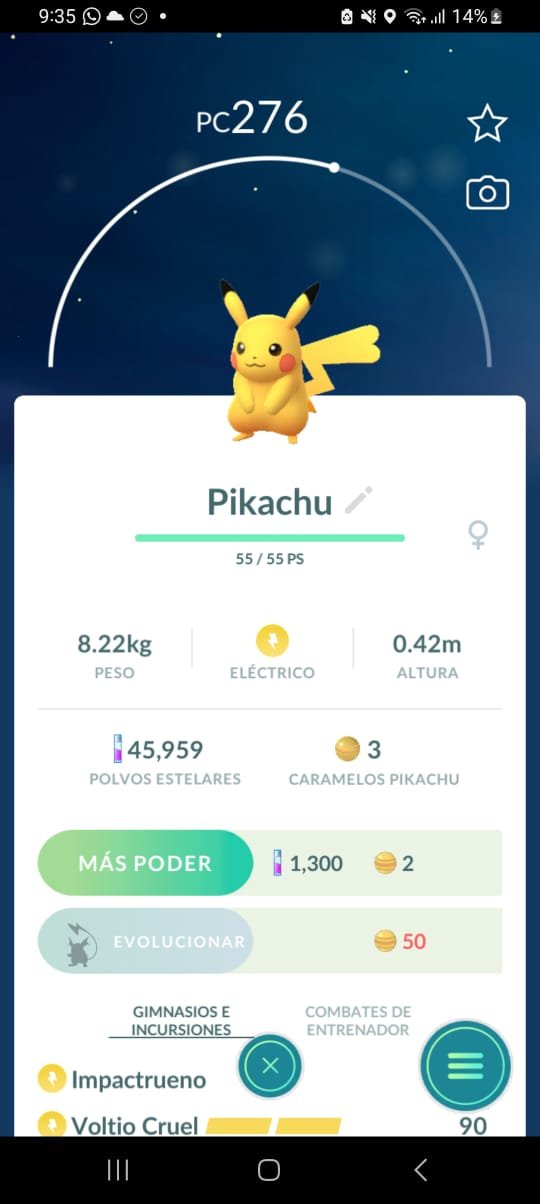 Mis expectativas fueron cumplidas, en el momento que llegamos al comienzo de la playa me encontré un pikachu. Rápidamente traté de atraparlo sin que se me escapara, y fue todo un éxito. Ya con más entusiasmo camine por la playa buscando otros pokemones interesantes como este. Pondré imágenes de algunos que me encontré en la playa, los cuales me hicieron super feliz
My expectations were fulfilled, the moment we reached the beginning of the beach I found a pikachu. I quickly tried to catch it without letting it escape, and it was a success. With more enthusiasm I walked along the beach looking for other interesting pokemon like this one. I will post pictures of some of them that I found on the beach, which made me super happy.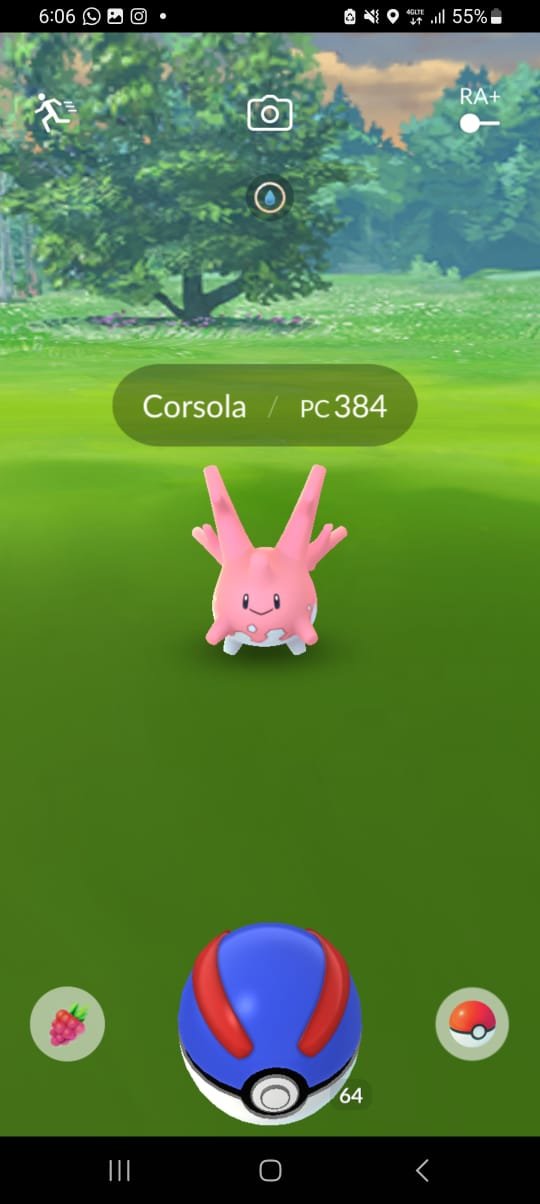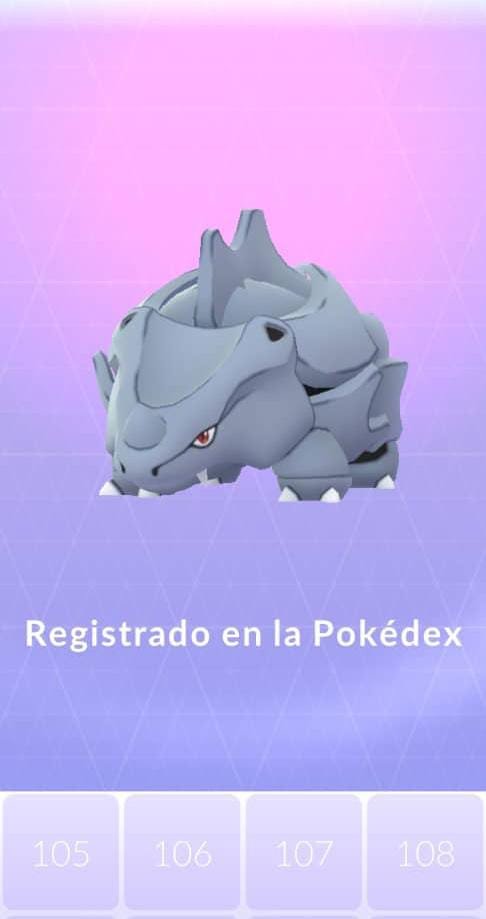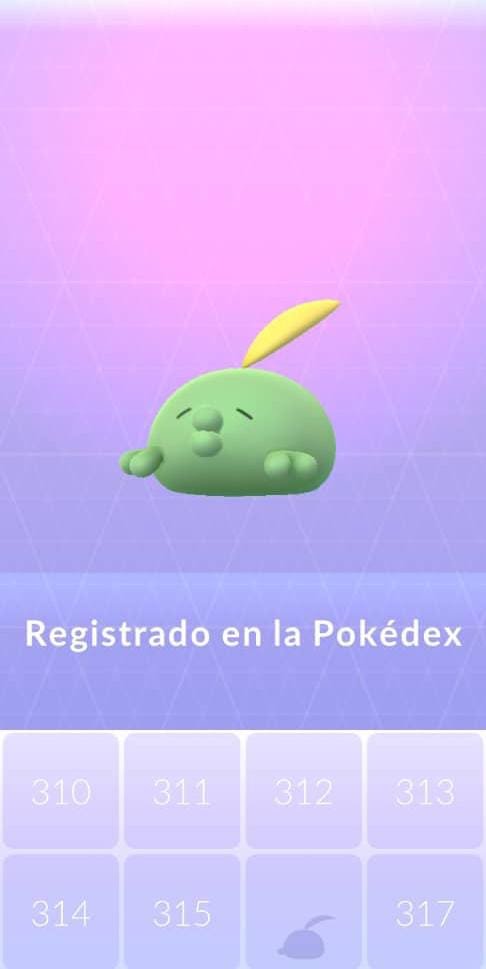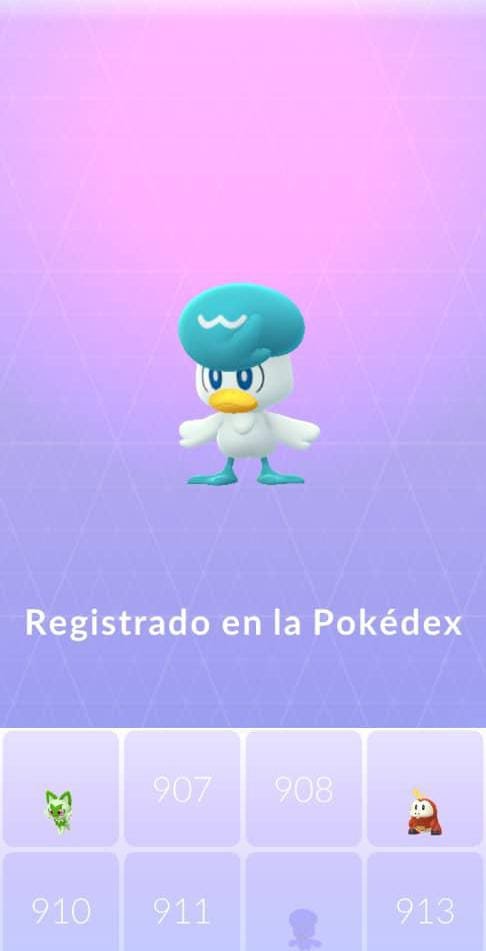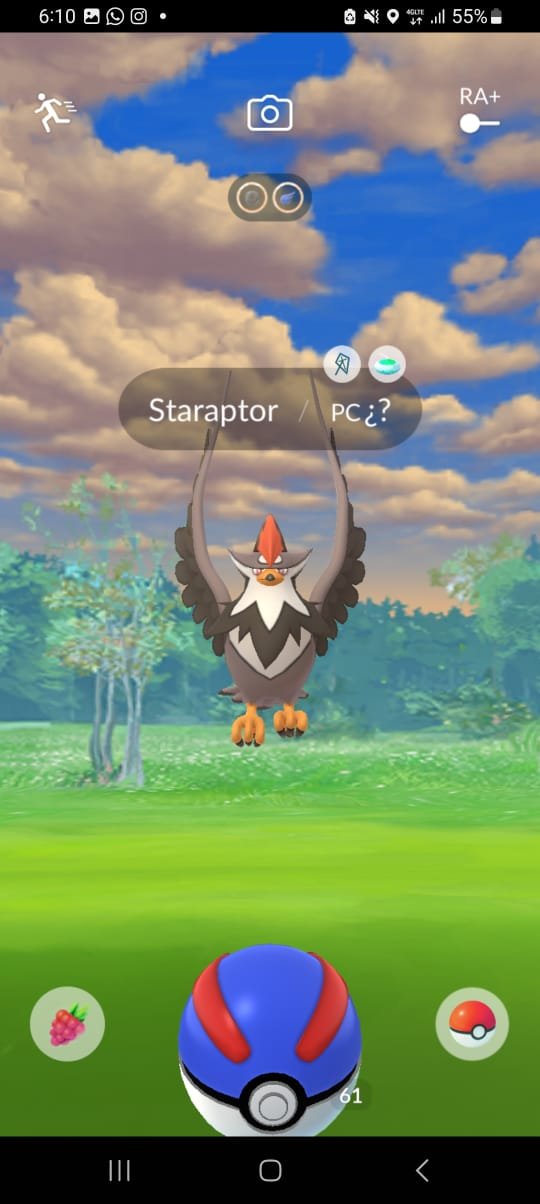 Estuvimos hasta que se hizo de noche y nos paramos en un punto donde había varias pokeparadas. Para mi este fue un día muy bien aprovechado para cazar algunos pokemones.
We stayed until it got dark and we stopped at a point where there were several poképaradas. For me this was a day well spent to hunt some pokemon.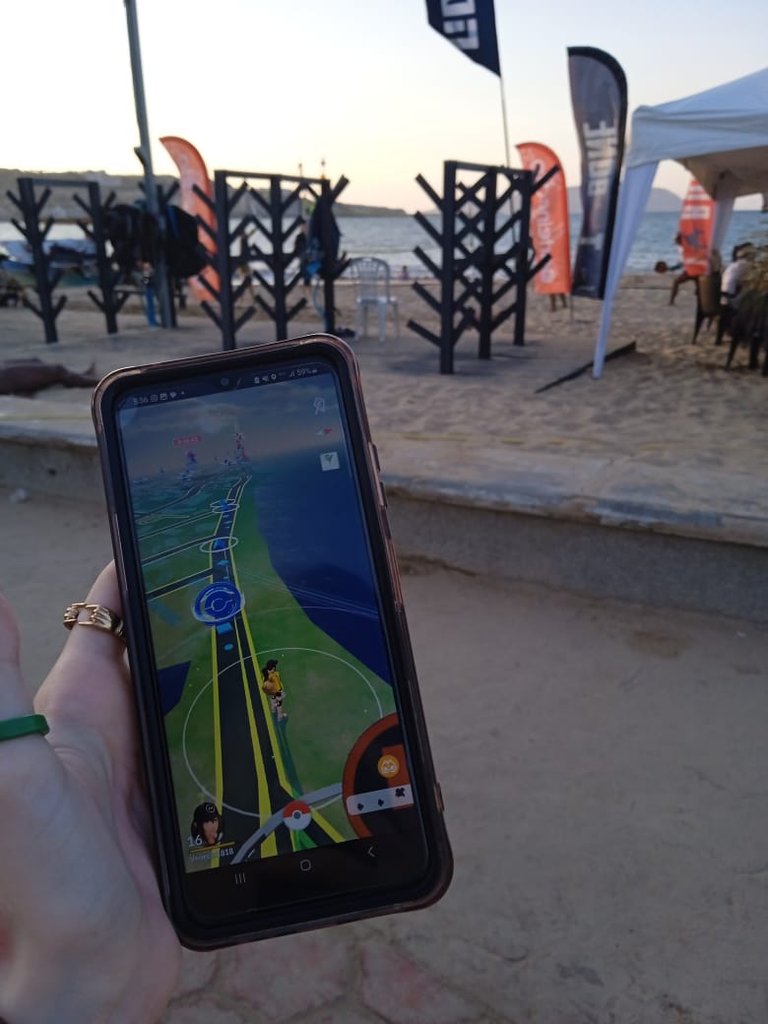 A ustedes les gusta el juego? Lo tienen en sus teléfonos?
Do you like the game? Do you have it on your phones?