Hello Geek Zone Lovers….
This is my first contribution in geek community, nice to meet you from @umirais.
A few weeks ago I just bought a cellphone realme GT: Master Edition 5G. But before I could use it I fell ill with dengue fever and had to be hospitalized for several days. After being discharged from the hospital, I forgot I had bought a new cellphone and I still kept it in my bag for a few weeks.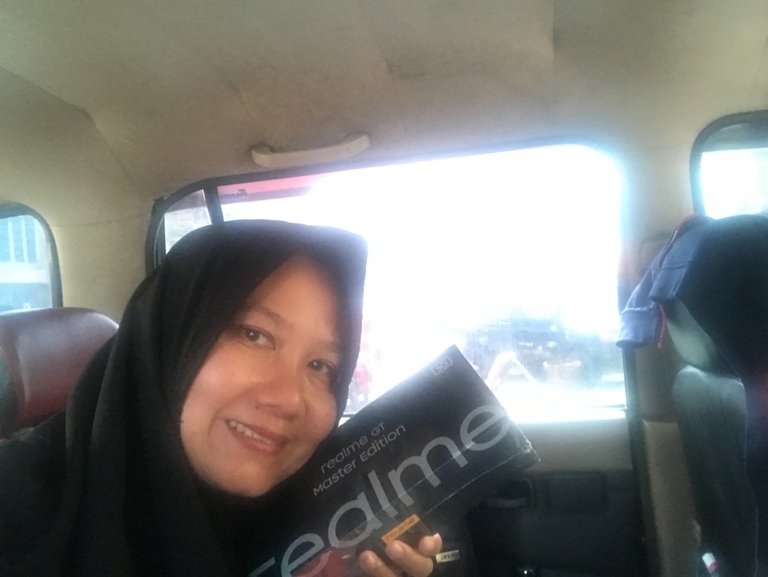 But yesterday when our family went out of town, my son (rais) found this cellphone in my bag, of course he was very happy. Thank you @hive for the cellphone because I bought this from my contribution.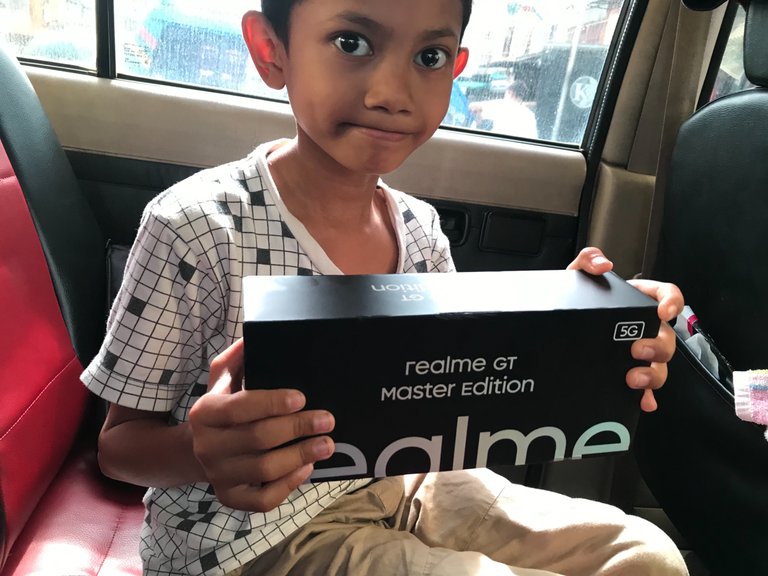 I want to review this cellphone, but it seems that I am not a professional who understands cellphone technology, therefore I will review this cellphone according to my capacity as a consumer / user.
let's start unboxing :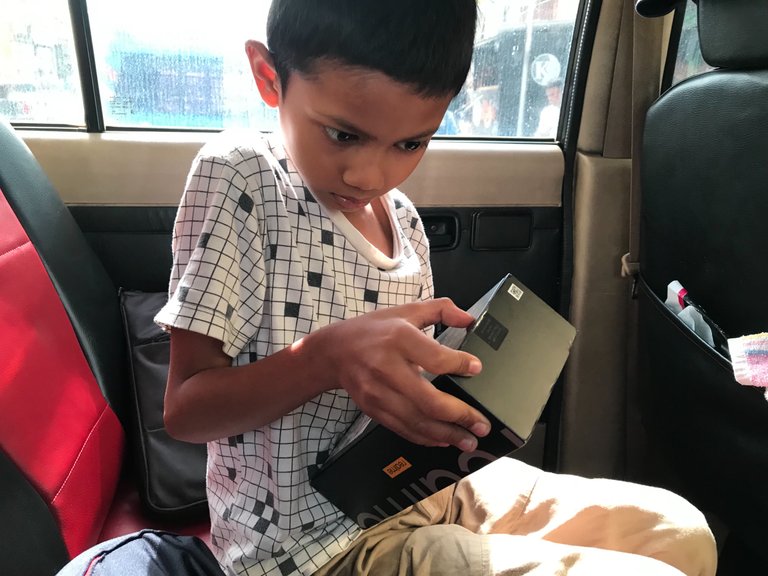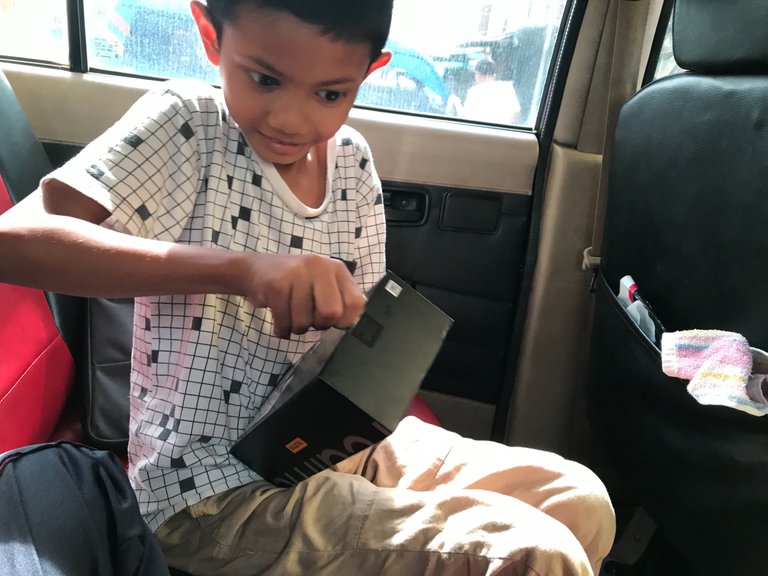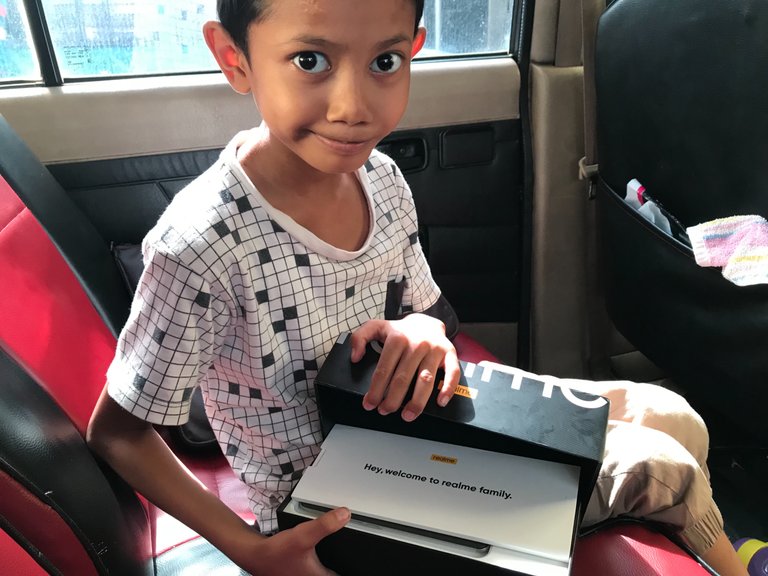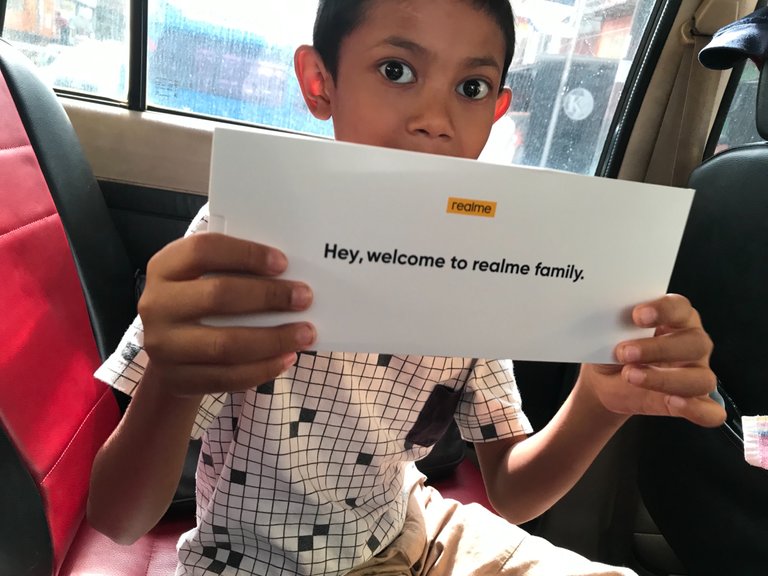 when the box was opened, we found a user manual on how to use the cellphone.
next….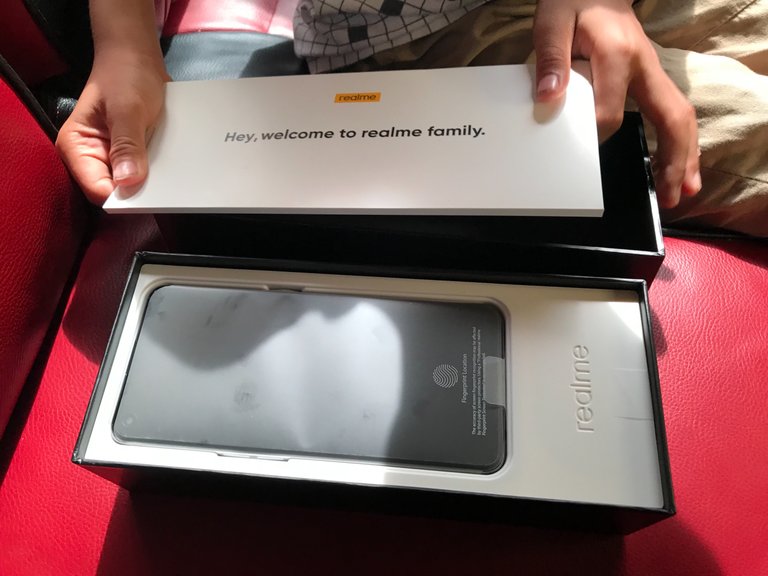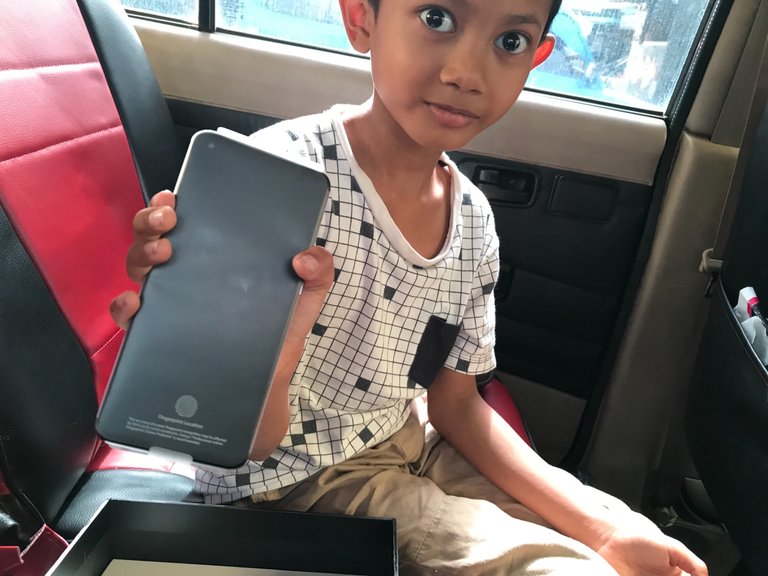 a black cellphone complete with a protective plastic.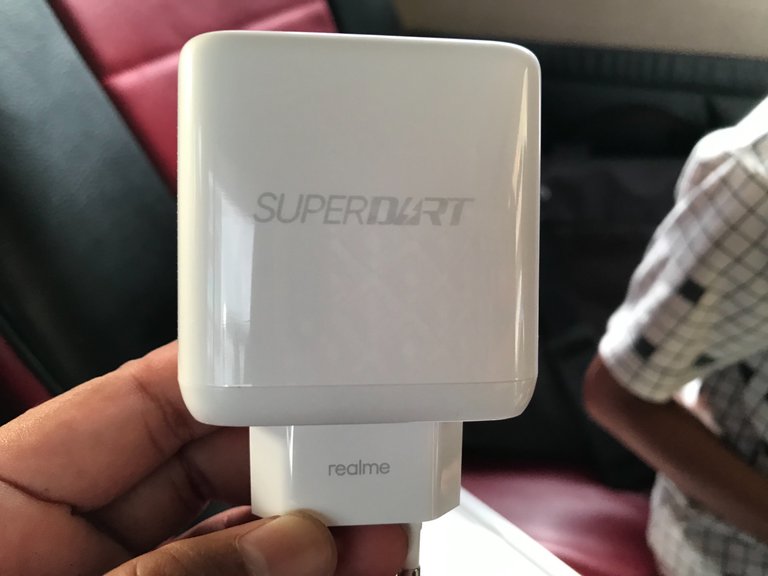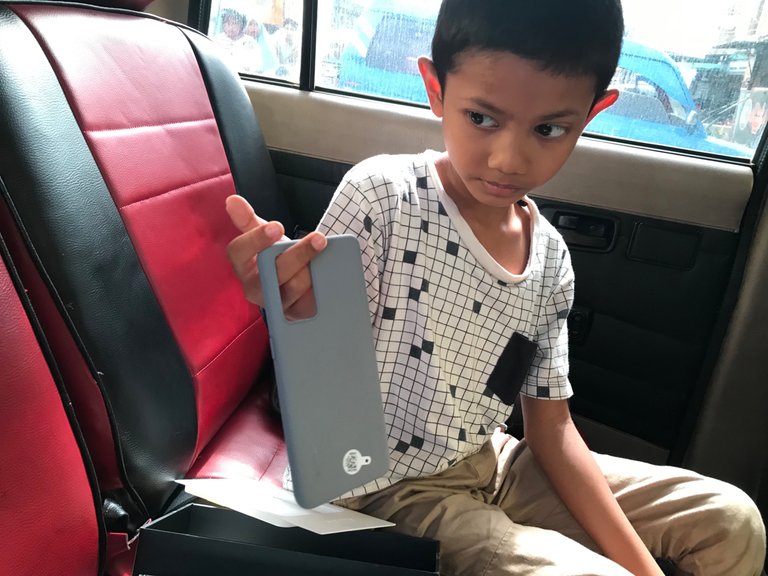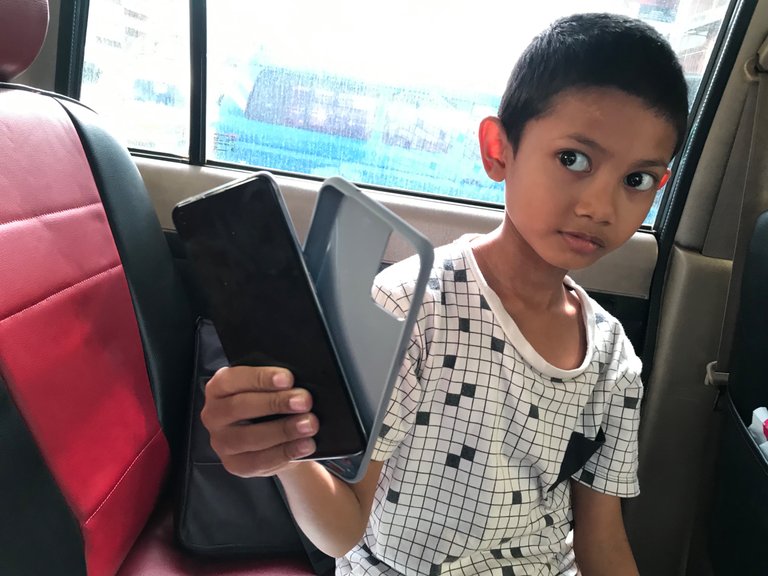 Besides that we will also find a box containing a charger which I think includes a jumbo size complete with cable ( we will try the charger later) and a hole opener to insert a sim card, other than that we will get a casing.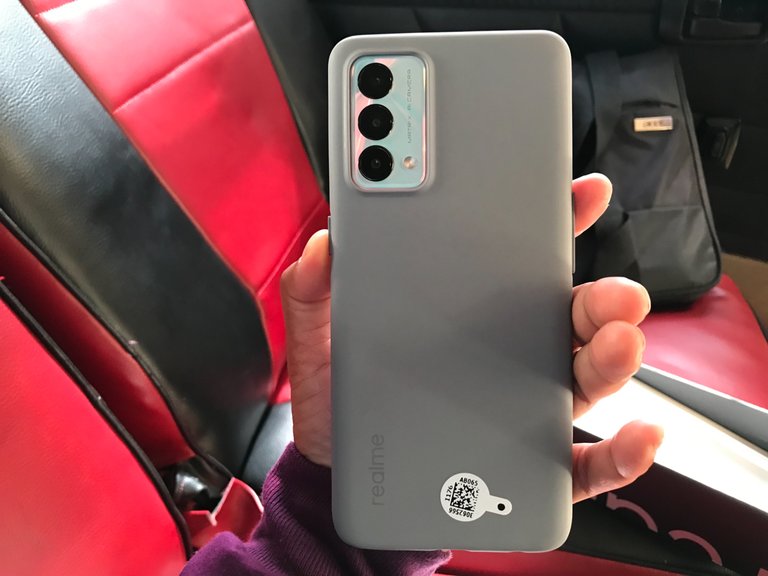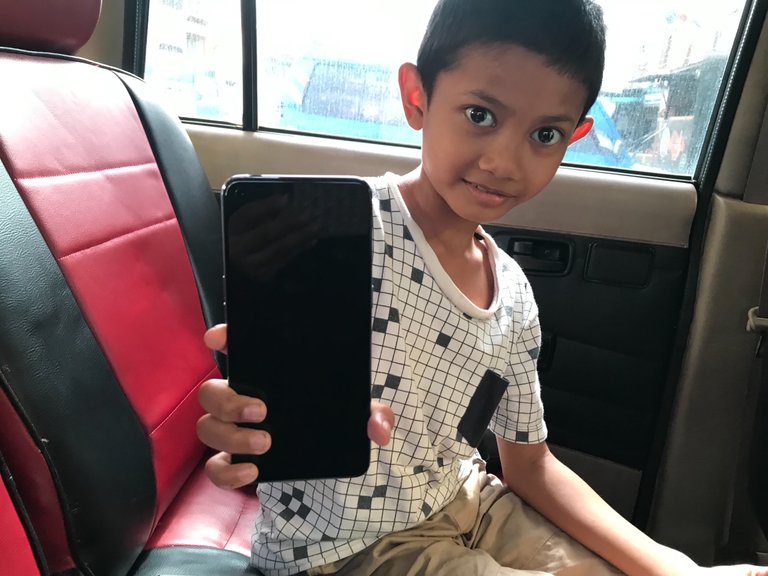 After we open the plastic cover that protects the cellphone, here it is, the new cellphone looks back (there are 3 cameras on the back) and front.
Then we will turn on the cellphone, the power button is on the top right side. This cellphone is so comfortable to hold because I think this cellphone is light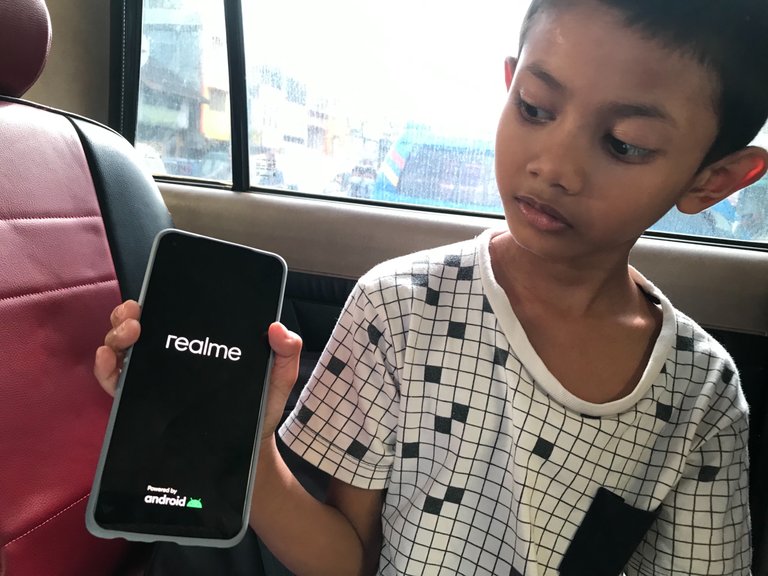 After we turn on the cellphone, then on the cellphone screen appears writing to select the language.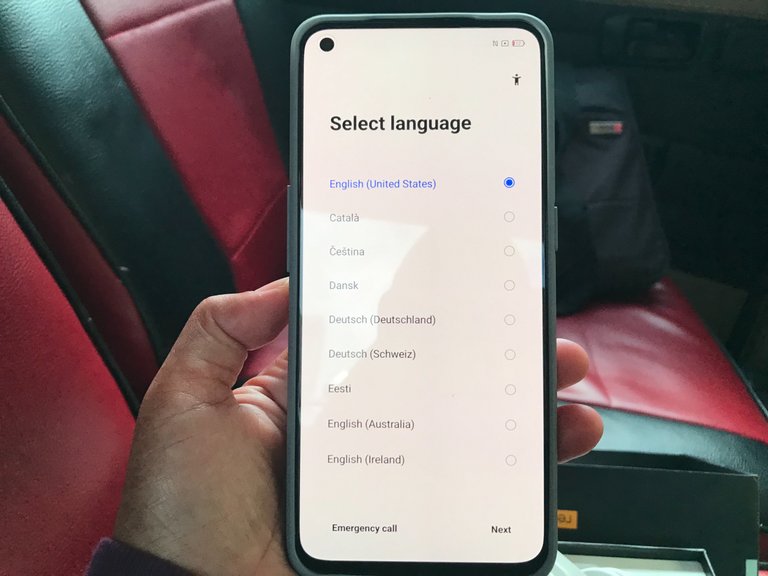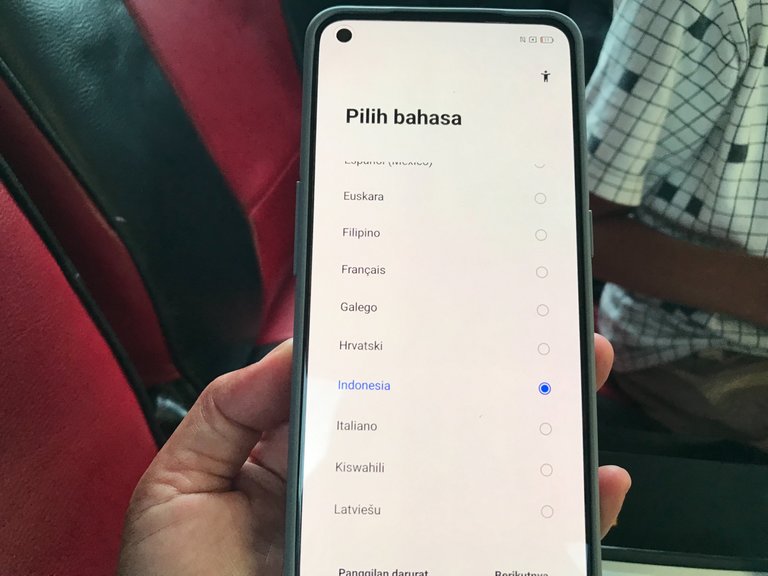 after we select the language, then on the cellphone screen will appear writing to select the region.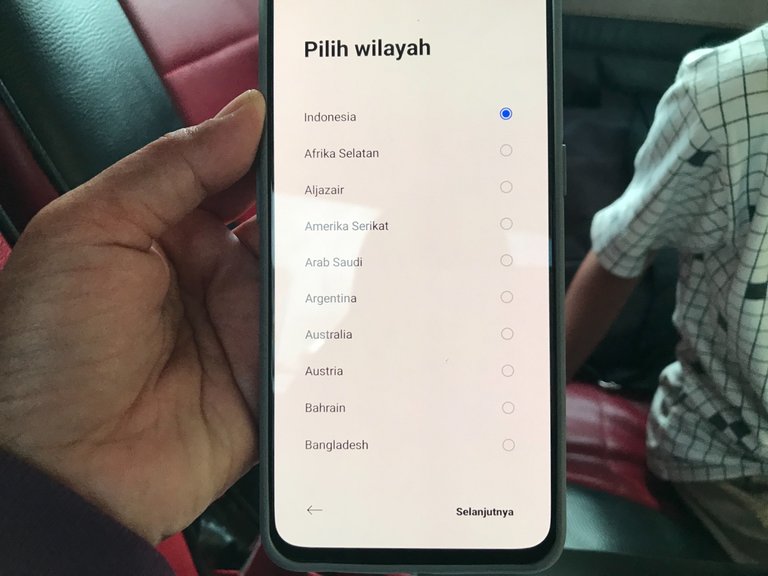 after that on the screen a user agreement with the smartphone manufacturer will appear on the screen, here contains the agreement, terms and conditions. we have to choose agree by checking the correct mark in the column provided (If we don't agree, why do we buy this cellphone?)😅😅😅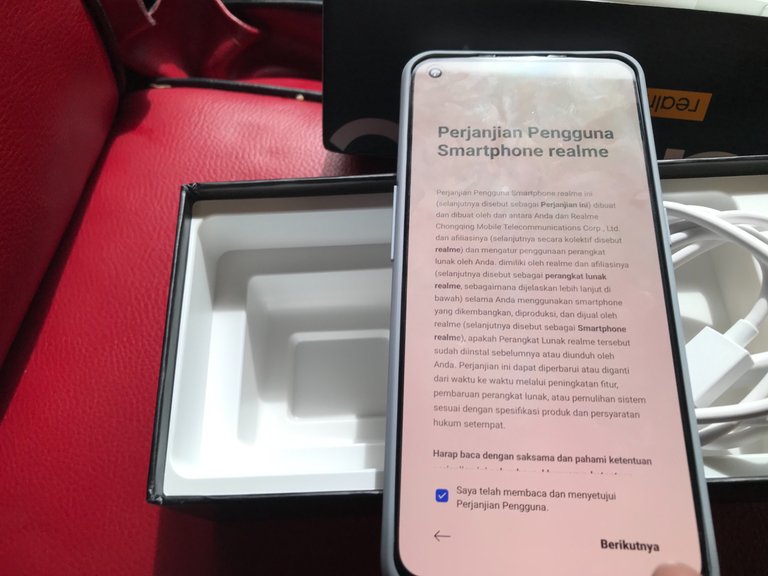 Next there is internet usage service (google), here there are terms and some conditions that users must understand.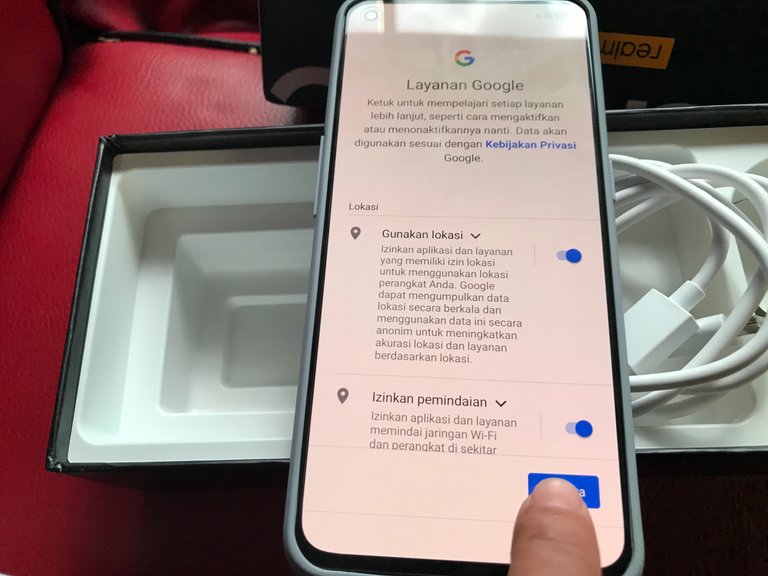 of course we have to agree to all the terms and conditions that have been provided, because if we don't agree to it then we can't go to the next menu😂😂😂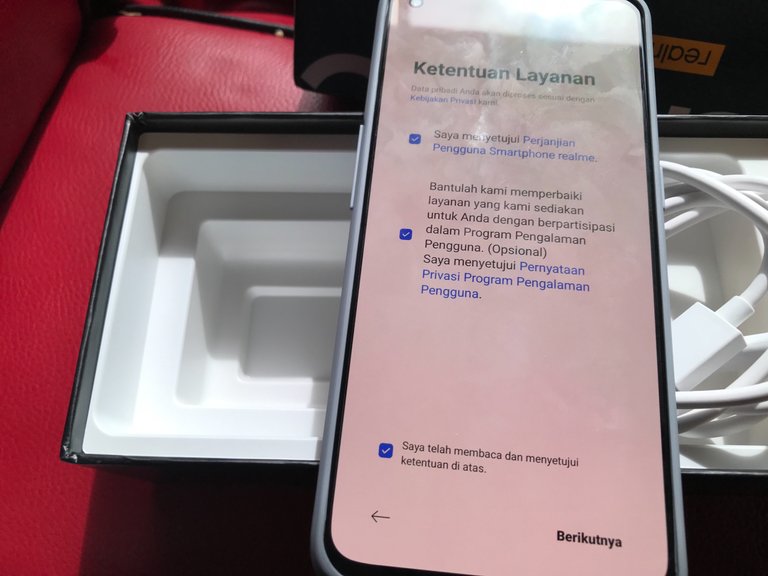 there is also a setting for wifi assistant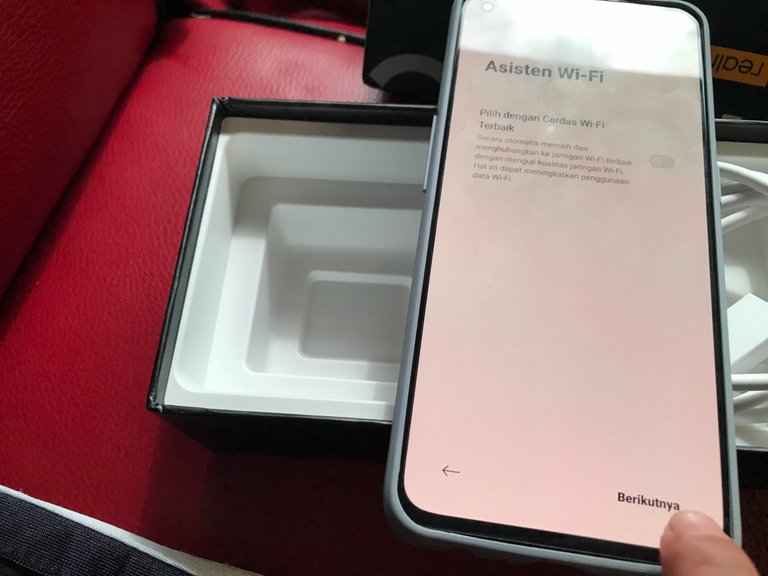 we can also create multiple accounts, there is a Hey Tap account (I don't know its function yet)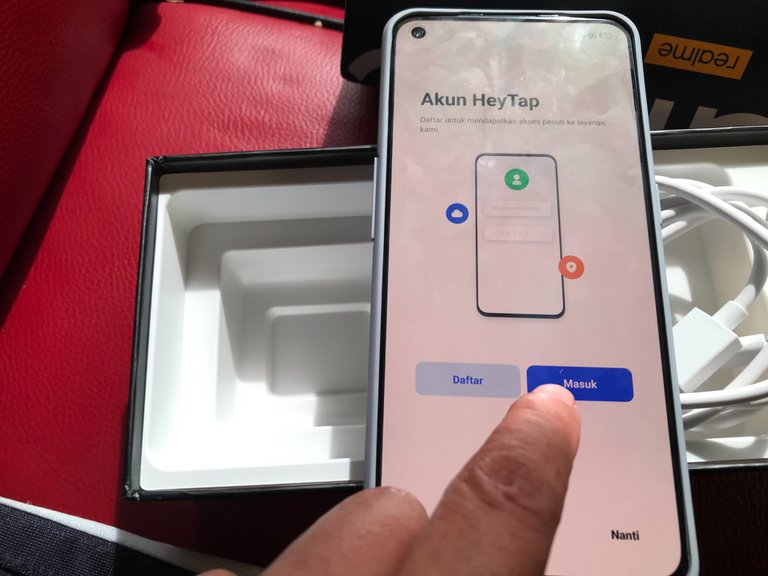 There is also a service to import contact data from our old cellphone, so we won't lose contacts from our old cellphone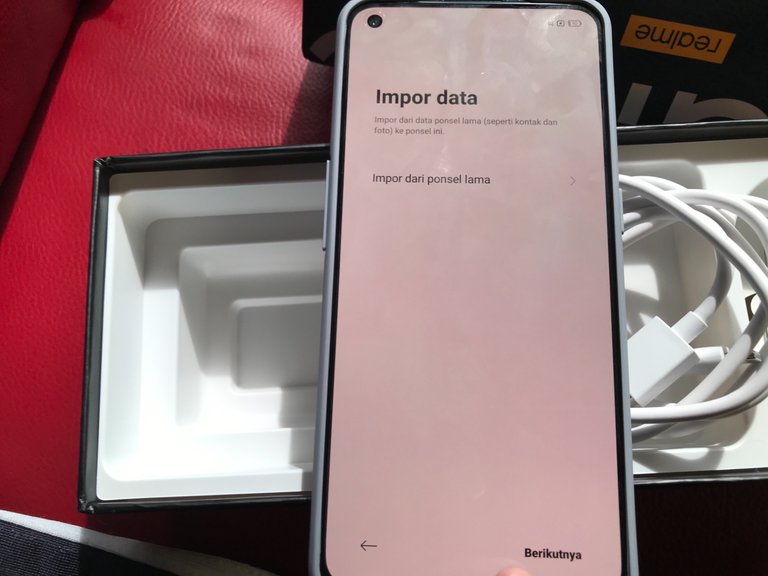 there is also a setting for night mode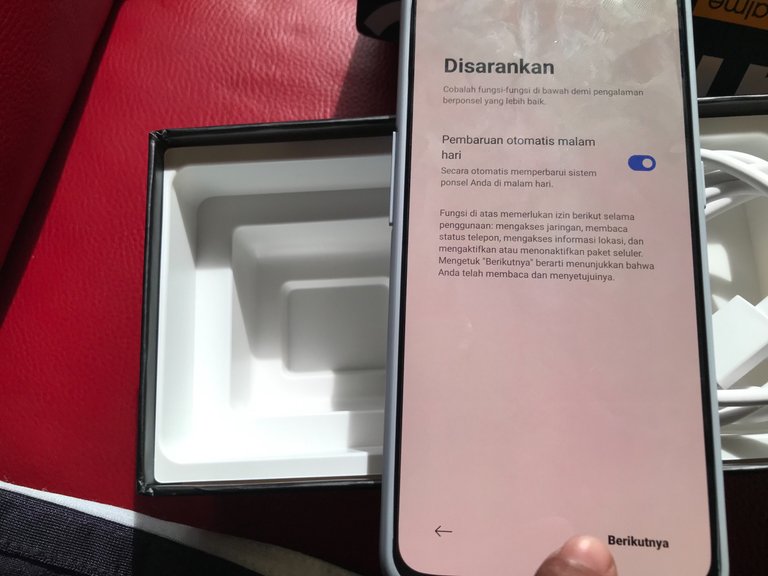 We are asked to choose security / settings when opening the cellphone, there is a fingerprint, facial recognition and password.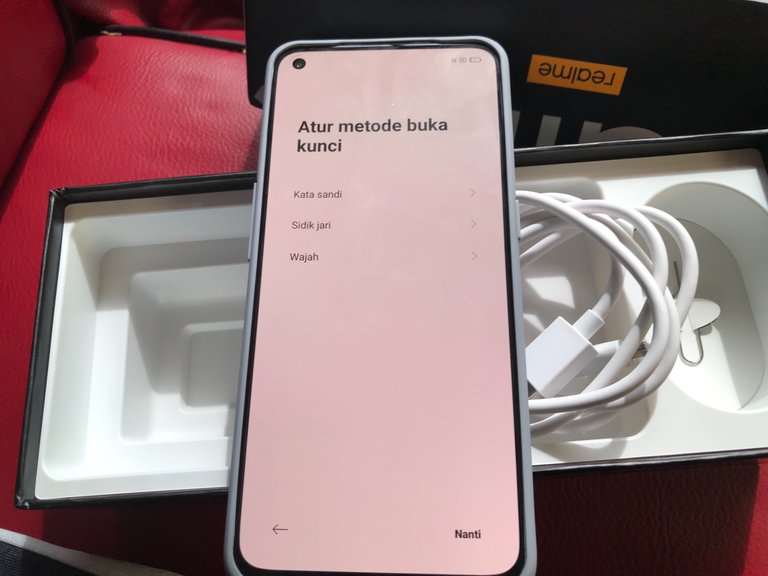 After we agree on some terms, agreements and conditions, then we will be able to start using the cellphone.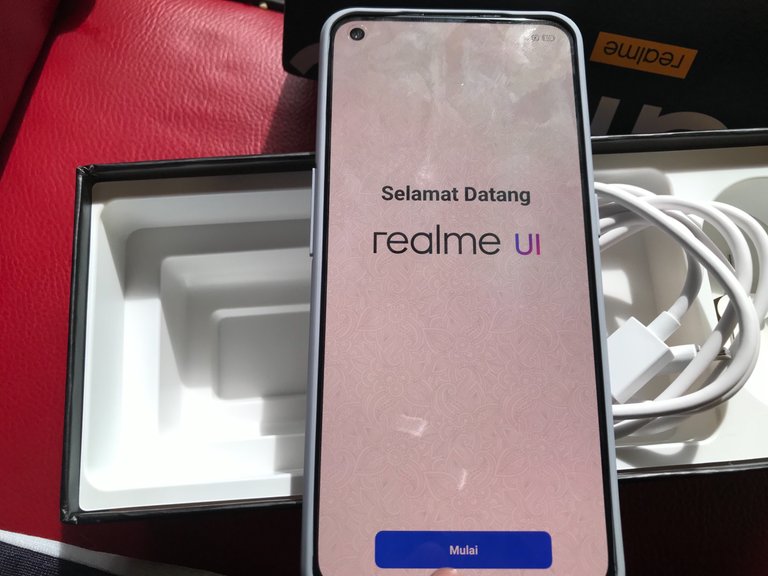 Some of the features available on this cellphone are: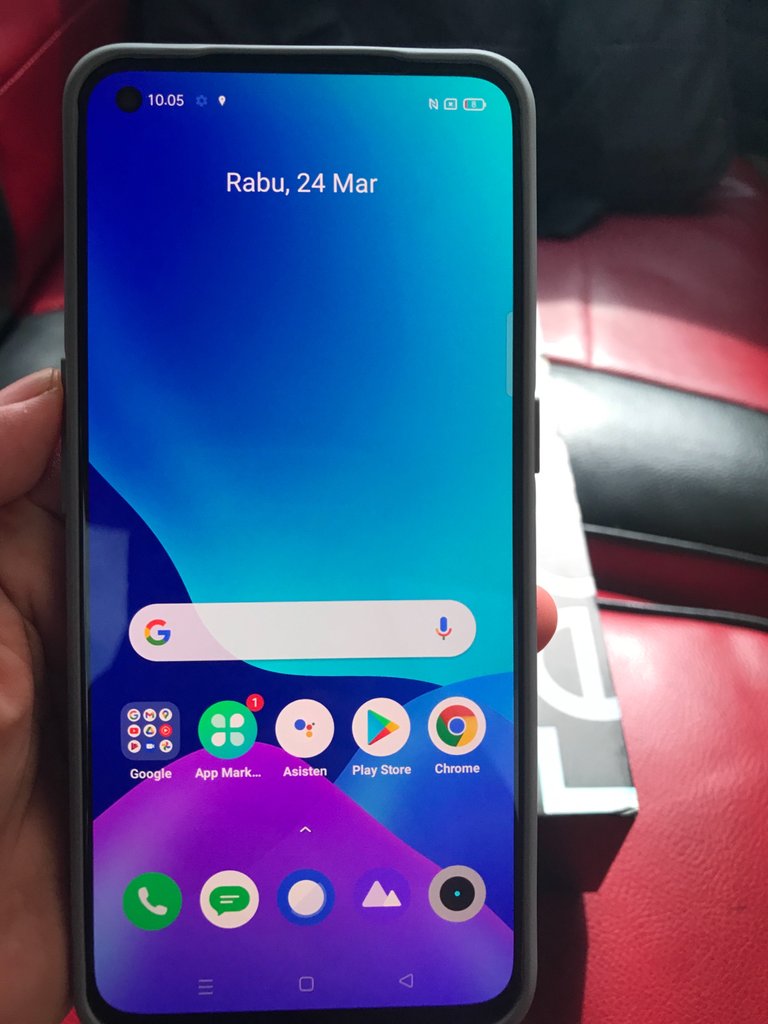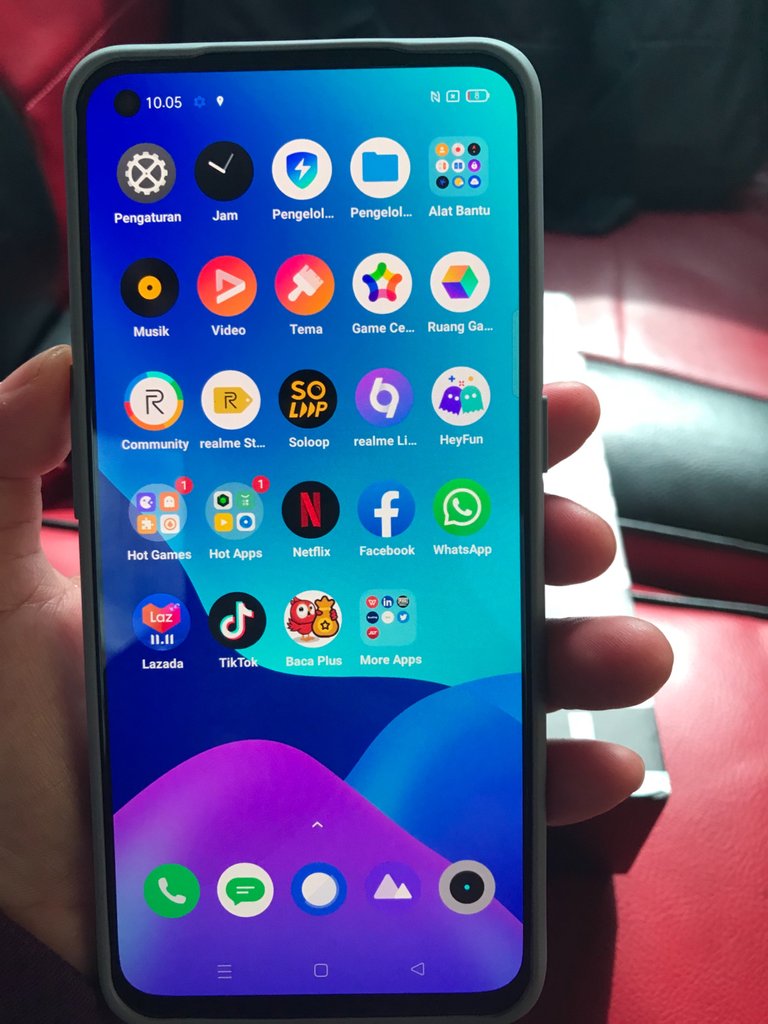 I'm curious about the cellphone camera, because on average realme cellphones have good photos. let's try the camera.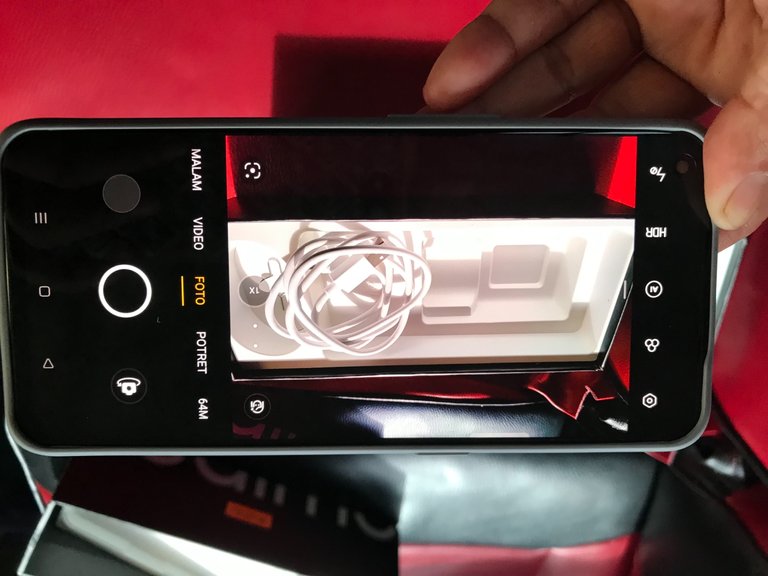 Well, correct, the photos are really sharp. but it seems that most realme cellphones, this cellphone doesn't sound sharp. so realme cellphones can be relied on for taking photos and making videos, because the resulting images are so good, even though they have been used for several years (I have another realme cellphone and I have used it for 2 years).
We can see all the specifications in the packaging box and also the user manual and I have used the charger, in just 35 minutes it can charge from 1% to 100% (one of the advantages of this cellphone).
In Indonesia, the realme GT Master Edition 5G is priced at 5 million rupiah (USD 357). How are you interested in buying this cellphone?
Thank you to all curators and friends who have supported me so I can buy this cellphone, I hope this cellphone can be useful to improve my performance in this community. Don't forget to always support @umirais🥰🥰🥰
I hope the hive community is more advanced and makes a positive contribution to a better world, happy new year🙏
All photos I take using the Iphone 7 plus camera.
Thanks for the attention, best regard @umirais🍀🍀🍀