---
Que tal amigos hoy quiero hablarles sobre un juego de peleas que desde la primera vez que lo jugué me encanto, ¿quieren saber cuál es? no sé pierdan ese Gameplay 😉
How about friends today I want to talk about a fighting game that I loved from the first time I played it, do you want to know what it is? I don't know, lose that Gameplay 😉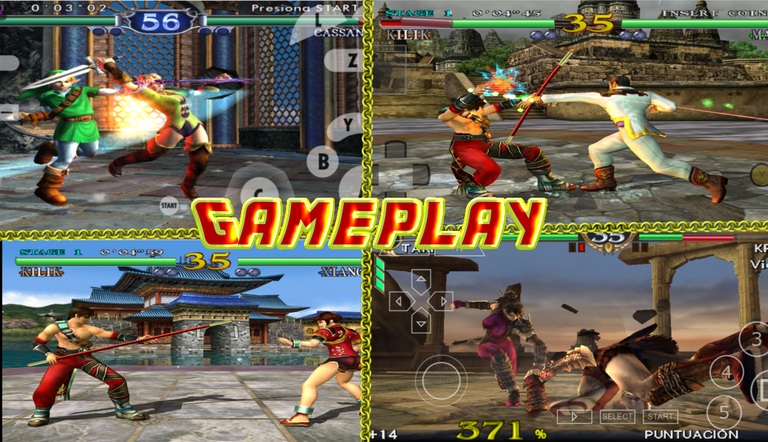 Quien no ha jugado alguna vez algún que otro juego de peleas? puedo mencionar muchos, de los primeros que pude jugar estaba el Mortal Kombat Trilogy, Street Fighter, Samurai Shadown, King Of Figthers, Tekken, en fin muchos para mencionar, pero una gran día llegó la Sega Dreamcast.
Who has not ever played some other fighting game? I can mention many, the first ones I was able to play were Mortal Kombat Trilogy, Street Fighter, Samurai Shadown, King Of Fighters, Tekken, in short, many to mention, but one great day the Sega Dreamcast arrived.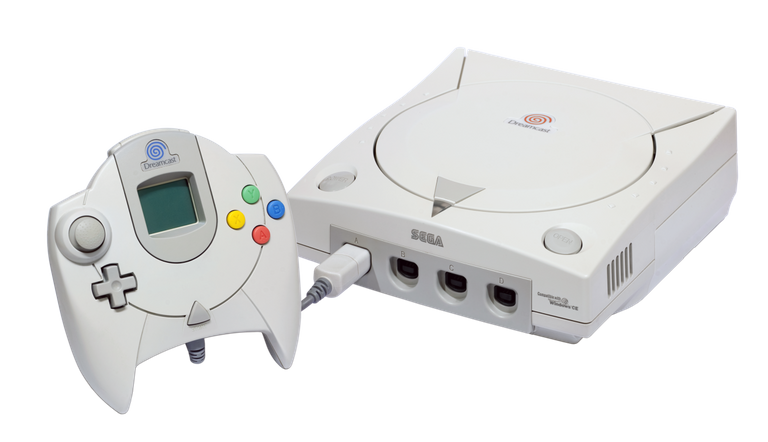 Fuente / Source
Con la llegada de esta consola a mi barrio las cosas cambiaron, todos los amigos del barrio iban alquilarla a 8 pesos la hora, un día un amigo me invitó a jugar y me quedé asombrado, uno de los primeros juegos que pude probar es el que les traigo hoy, "Soul Calibur"
With the arrival of this console in my neighborhood things changed, all my friends in the neighborhood were going to rent it for 8 pesos an hour, one day a friend invited me to play and I was amazed, one of the first games I was able to try is the one that I bring you today, "Soul Calibur"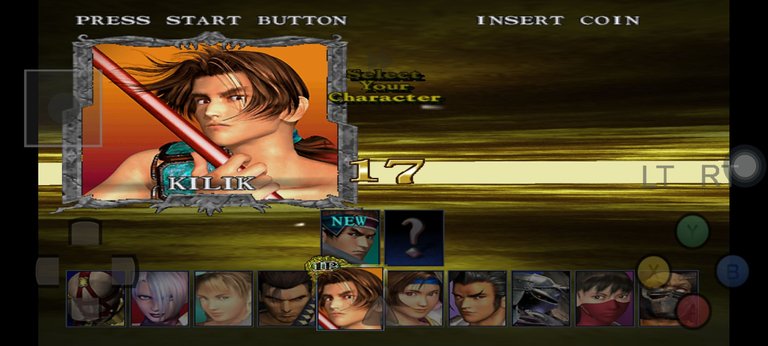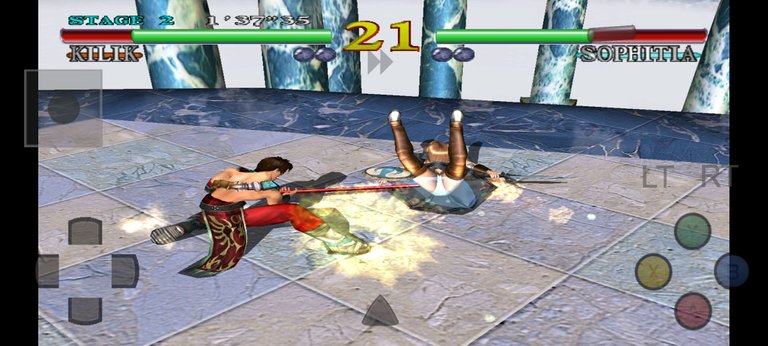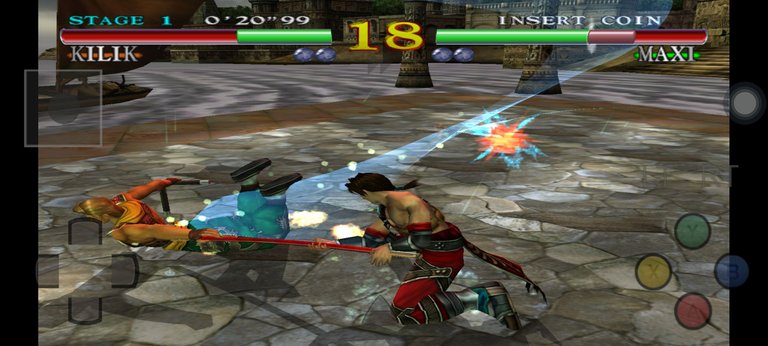 Se trata de un juego de peleas dónde todos los personajes portan un arma, unas sencillas otras más grandes, dependiendo del tamaño del personaje, medida que juguemos podremos desbloquear nuevos personajes en los distintos modos de juego que nos trae está franquicia.
It is a fighting game where all the characters carry a weapon, some simple, others larger, depending on the size of the character. As we play we will be able to unlock new characters in the different game modes that this franchise brings us.
A día de hoy para poder disfrutar de este maravilloso juego tengo que apoyarme en un emulador ya que la Sega Dreamcast es muy difícil de encontrar en estos tiempos, ya qué la empresa de Sega ya no se dedica a fabricar consolas, sino juegos.
Today, in order to enjoy this wonderful game, I have to rely on an emulator since the Sega Dreamcast is very difficult to find these days, since the Sega company is no longer dedicated to manufacturing consoles, but games.

Pero no quiero quedarme solo en esta consola, también quiero mostrarles otras partes que le hicieron a este juego y compartir con todos un gameplay.
En este podrán ver el Soul Calibur 1, 2, 3 de Sega Dreamcast, Game Cube, PS2 y el Soul Calibur Broken Destiny de PSP, todo esto desde mi teléfono Android 😉.
But I don't want to stay alone on this console, I also want to show you other parts that made this game and share a gameplay with everyone.
In this one you can see Soul Calibur 1, 2, 3 from Sega Dreamcast, Game Cube, PS2 and Soul Calibur Broken Destiny from PSP, all from my Android phone 😉.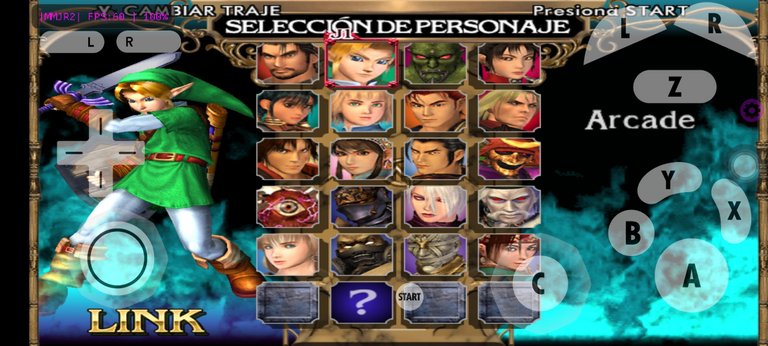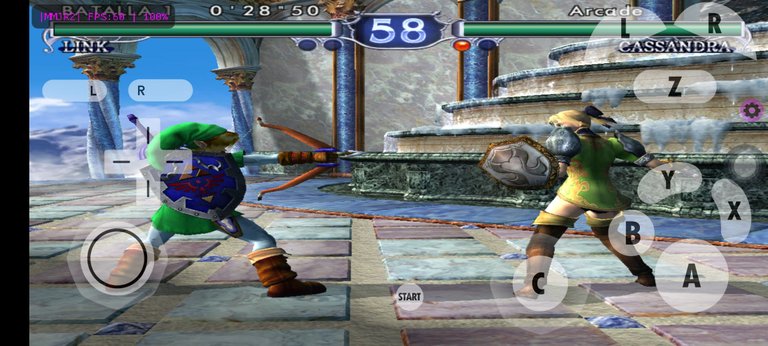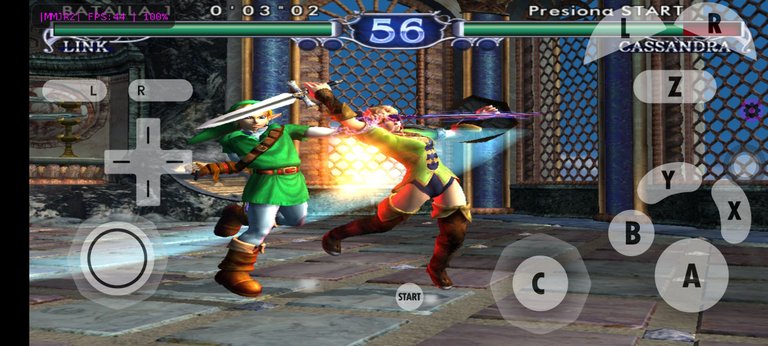 A principio tuve que acordarme un poco de los combos pero rápidamente fui cogiendo el ritmo, hacía rato que no los jugaba, quise hacer el Gameplay con jugadores que siempre me gustaron como son: Kilik, Maxi, Cervantes, Taki, Nigthemere, unos con armas de largo alcance y otros de corto pero todos muy buenos.
At first I had to remember the combos a bit but I quickly got into the rhythm, I hadn't played them for a while, I wanted to do the Gameplay with players that I always liked the way they are: Kilik, Maxi, Cervantes, Taki, Nigthemere, some with weapons long range and others short but all very good.

Lo que mas me gusta de este juego es la facilidad de hacer cualquier técnica o combo, el poder desplazarme alrededor del contrincante, los agarres que realiza son increíbles, pero hay algo que no me gusta mucho y es que pueden sacarte del ring y perder casi a punto de ganar.
What I like the most about this game is the ease of doing any technique or combo, being able to move around the opponent, the grabs he makes are incredible, but there is something I don't like very much and that is that they can take you out of the ring and almost lose about to win.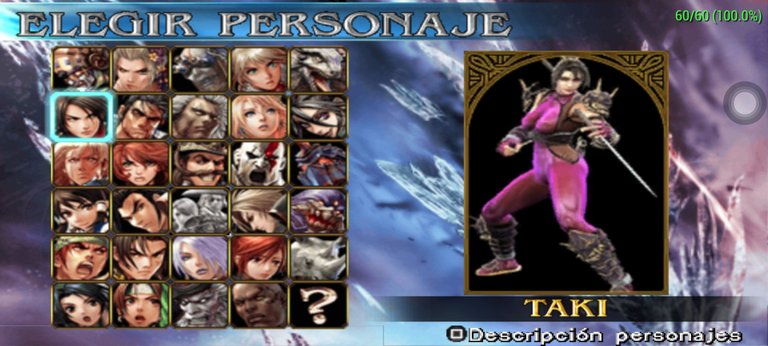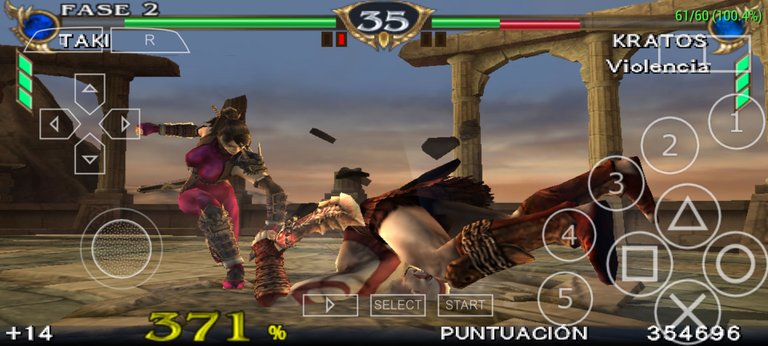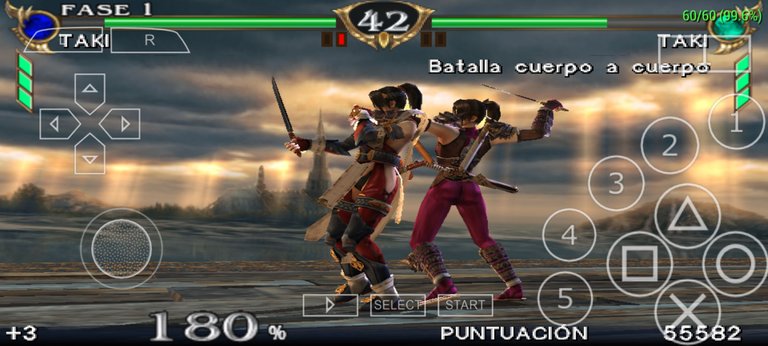 En esta saga van a ver qué se repiten algunos personajes y por supuesto añaden otros nuevos, incluso haciendo crosover con otros juegos, por ejemplo el Dios de la Guerra: "Kratos" y Link de: "Legend of Zelda", en versiones posteriores a las que hoy les traigo se que han añadido personajes de Star Wars, una vez pude disfrutarlo en una Xbox con el Maestro Yoda fue increíble, ese enanito da unos brincos que no sabes cómo cómo vas atacarlo 😄.
In this saga they will see that some characters are repeated and of course they add new ones, even crossover with other games, for example the God of War: "Kratos" and Link from: "Legend of Zelda", in versions after The ones that I bring you today I know that Star Wars characters have been added, once I was able to enjoy it on an Xbox with Master Yoda it was incredible, that little dwarf jumps so you don't know how to attack him 😄.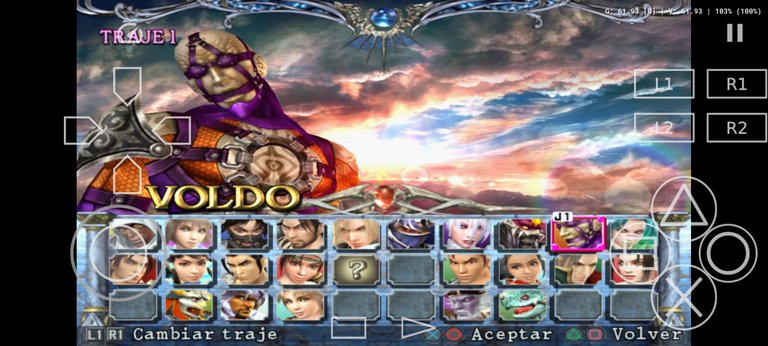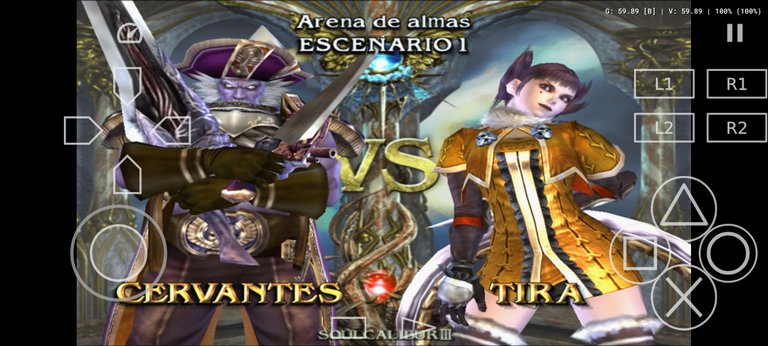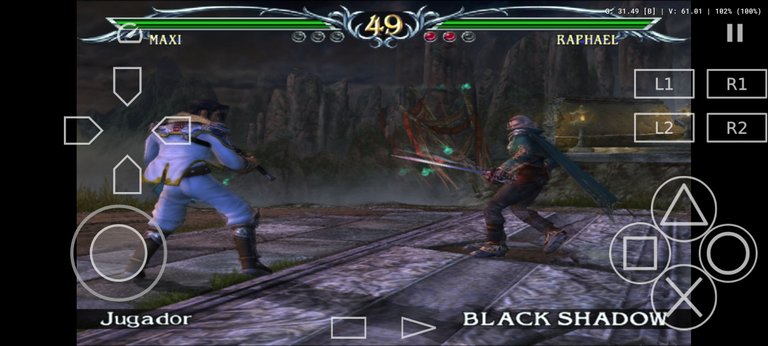 Lamentablemente hasta el día de hoy nunca he podido disfrutar de las últimas entregas pues no tengo un Play 4, Play 5, Xbox ni PC para poderlos jugar, por lo que me tengo que conformar con mi amigo de siempre, el Xiaomi Poco x3 Pro.
Unfortunately to this day I have never been able to enjoy the latest installments because I don't have a Play 4, Play 5, Xbox or PC to be able to play them, so I have to settle for my usual friend, the Xiaomi Poco x3 Pro.
Buenos amigos esto a sido todo espero les agrade el gameplay, sin más nada que decir , hasta la próxima 👍
Good friends, this has been everything, I hope you like the gameplay, nothing else to say, until next time 👍
Todas las fotos y el Gameplay fueron tomados de mi teléfono Poco x3 pro.
La foto de portada fue editada con la aplicación Ibis Paint, utilizando capturas de pantalla del propio juego.
All photos and Gameplay were taken from my Poco x3 pro phone.
The cover photo was edited with the Ibis Paint app, using screenshots from the game itself.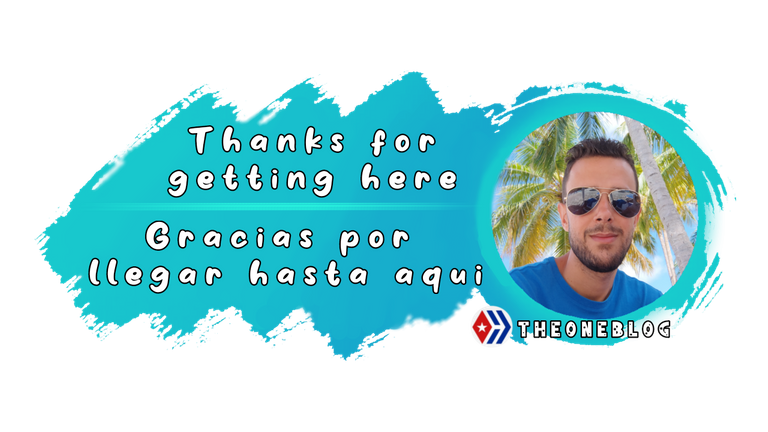 ---
▶️ 3Speak