Hola mi hermosa comunidad, hoy quiero hablar de una pequeña compra que hice y es un espectacular anillo de luz LED 3 en 1, que realmente se ha convertido en mi mano derecha para mis trabajos de tejidos y para todas mis grabaciones, porque este me permite trabajar de una manera mucho más cómoda, además su fácil agarre me permite colocarlo en la superficie que yo desee.
Hello my beautiful community, today I want to talk about a small purchase I made and it is a spectacular 3 in 1 LED light ring, which has really become my right hand for my knitting works and for all my recordings, because it allows me to work in a much more comfortable way, plus its easy grip allows me to place it on the surface I want.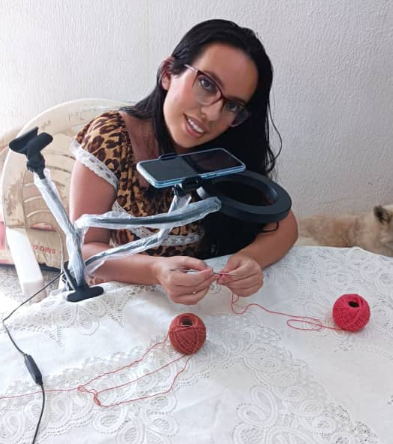 Desde hace meses quería comprar este equipo para mis trabajos de grabación porque me costaba mucho grabar mis vídeos, y bueno luego de pasar 1 hora sosteniendo un teléfono, pues realmente no es una tarea fácil, además la inestabilidad del vídeo, por el pulso o los diferentes movimientos de la mano, restan calidad a la grabación. Ante esto empecé a buscar el producto en internet, pero no lo encontré, y lo más parecido que vi fue una base para grabar, incluso la adquirí , por un precio de 10 dólares pensando que me iba a facilitar el trabajo , pero no obtuve el resultado esperado porque me resultaba muy difícil e incómodo ya que por ser tan pequeña y con unos brazos muy cortos , tenía que mirar constantemente a la cámara para poder ver mi trabajo , la posición del mismo me impedía observar lo que estaba haciendo directamente y esto le restaba mucha calidad a la grabación pues se veía como un trabajo muy tosco , además era muy dificultoso.
For months I wanted to buy this equipment for my recording work because it was very difficult to record my videos, and well after spending 1 hour holding a phone, it really is not an easy task, plus the instability of the video, by the pulse or the different movements of the hand, detract from the quality of the recording. Given this I started looking for the product on the internet, but I did not find it, and the closest thing I saw was a base to record, I even bought it, for a price of 10 dollars thinking that it would facilitate my work, but I did not get the expected result because I found it very difficult and uncomfortable because being so small and with very short arms, I had to constantly look at the camera to see my work, the position of it prevented me to see what I was doing directly and this subtracted much quality to the recording because it looked like a very rough work, it was also very difficult.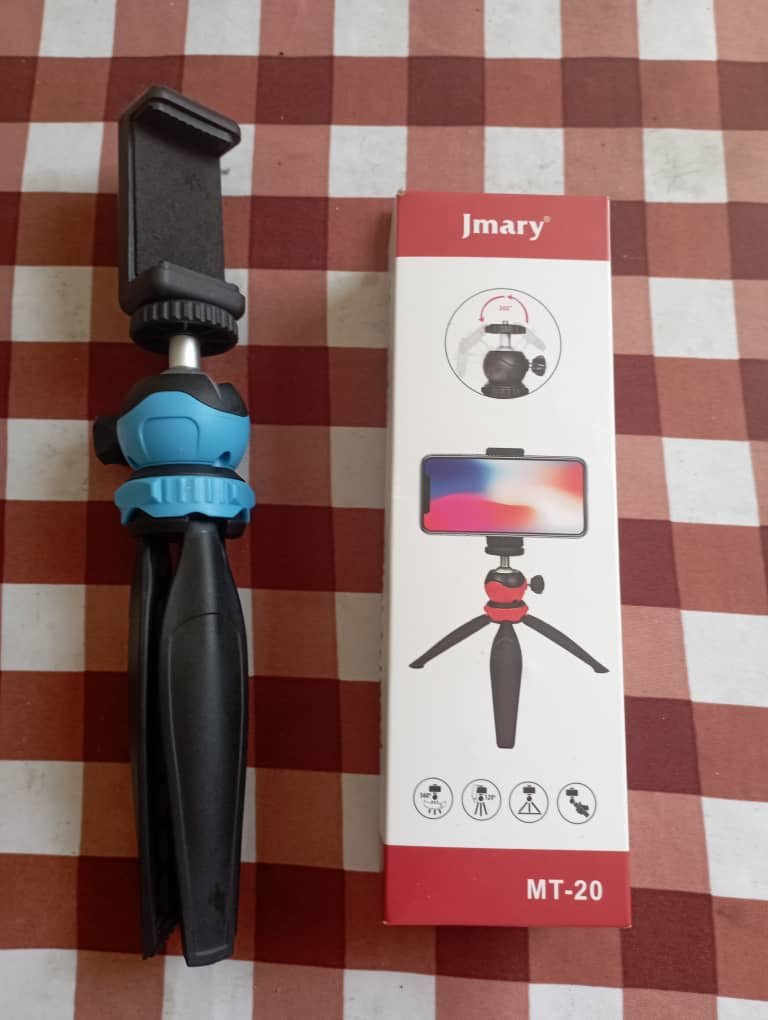 Esta incomodidad con mis equipos de trabajo hacía que no quisiera grabar, pase muchos meses sin siquiera subir un vídeo , porque me cansaba mucho, no me resignaba a trabajar con la primera base que compre. Meses después mi esposo me dijo que había visto una base, muy cómoda en Valera y que su costo era de 20 dólares, efectivamente fuimos a comprarla, pero el tamaño no terminó de convencerme, ya que al cuadrar el anillo de luz con el teléfono apuntando hacia la mesa, me daba el mismo problema que con la base anterior , me restaba visibilidad de mi trabajo , esto me hizo sentir muy triste , pero gracias a Dios mi esposo siguió buscando y no se dio por vencido hasta que encontramos una base con tres brazos , uno para el teléfono , la de la lampara led y un brazo para el micrófono y tenía una gran ventaja que todos sus brazos eran considerablemente largos y esto me gustó mucho. Lo medimos y funcionó perfectamente, estábamos tan emocionados que nos trajimos el aro de luz montado y armado y la vendedora no nos dio la caja, por lo que me había limitado a escribir sobre él.
This discomfort with my work equipment made me not want to record, I spent many months without even uploading a video, because it made me very tired, I was not resigned to work with the first base I bought. Months later my husband told me that he had seen a base, very comfortable in Valera and that its cost was 20 dollars, indeed we went to buy it, but the size did not end up convincing me, because when squaring the light ring with the phone pointing towards the table, it gave me the same problem as with the previous base, it subtracted me visibility of my work, This made me feel very sad, but thank God my husband kept looking and did not give up until we found a base with three arms, one for the phone, the led lamp and an arm for the microphone and had a great advantage that all his arms were considerably long and I liked this a lot. We measured it and it worked perfectly, we were so excited that we brought the light ring assembled and assembled and the saleswoman did not give us the box, so I had limited myself to write about it.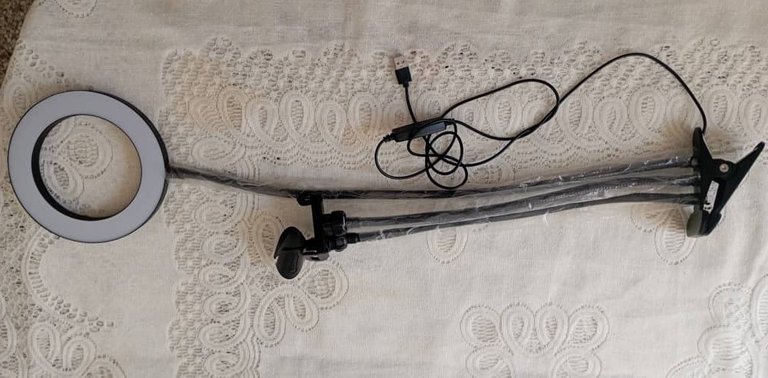 Realmente para todos los que trabajen con manualidades o cualquier tipo de trabajo donde se graben las manos, se los recomiendo, esto facilita y mejora al 100% la calidad de nuestro trabajo, eso sí recuerden buscar el aro de luz LED 3 en 1 porque el que tiene solo dos brazos cuenta con medidas muy pequeñas.
Really for all those who work with crafts or any type of work where the hands are engraved, I recommend it, this facilitates and improves 100% the quality of our work, remember to look for the 3 in 1 LED light ring because the one that has only two arms has very small measures.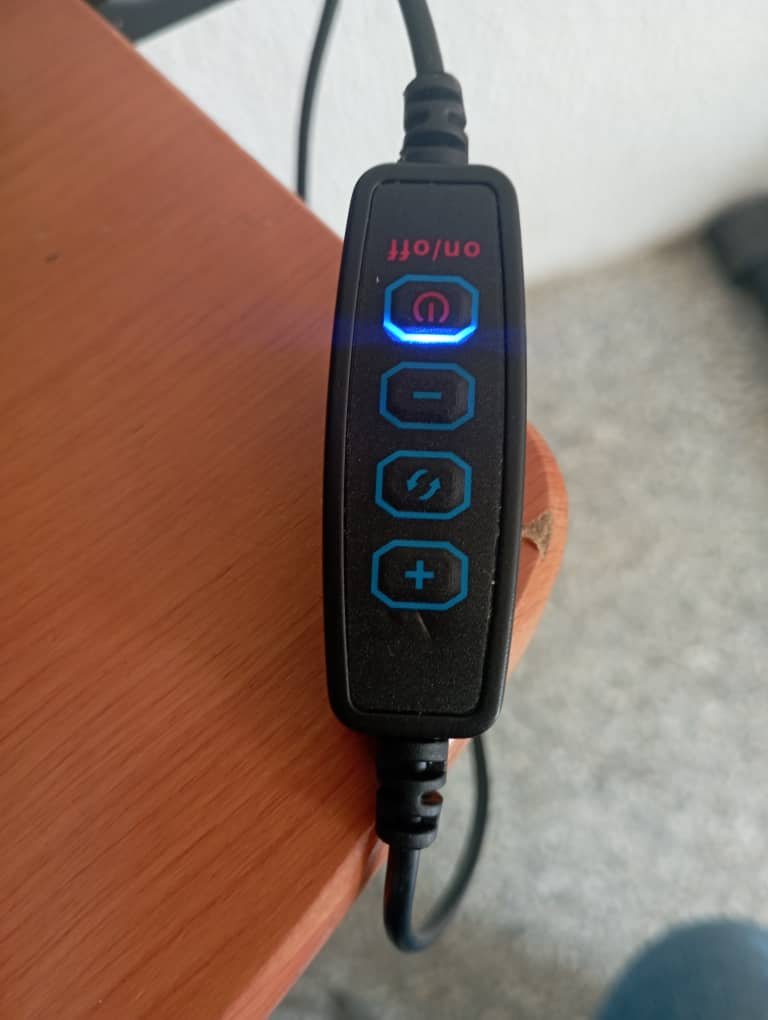 Aunque he utilizado mi aro de luz mayormente para grabar, pues también presenta otras funciones importantes en mi día a día, por ejemplo, cuando debo trabajar hasta altas horas de la noche, o cuando tengo que leer y todos se han acostado procedo a encender mi aro de luz LED, porque es ideal para iluminar nuestro teclado. Mi esposo también lo ha usado en sus videos y realmente han mejorado bastante, aparte de que la lámpara LED con sus 3 cambios de temperatura escenifica el ambiente adecuadamente.
Although I have used my ring light mostly for recording, it also has other important functions in my day to day, for example, when I have to work late at night, or when I have to read and everyone has gone to bed I proceed to turn on my LED ring light, because it is ideal to illuminate our keyboard. My husband has also used it in his videos and they have really improved a lot, apart from the fact that the LED lamp with its 3 temperature changes stages the environment properly.
| | | |
| --- | --- | --- |
| | | |
También es espectacular para hacer nuestras fotos, sobre todo cuando estamos cocinando o haciendo alguna tarea y se nos hace de noche porque la lámpara LED me permite que las fotos queden con la cantidad de luz necesaria, sin que se vean sombras.
It is also spectacular to take our photos, especially when we are cooking or doing some task and it gets dark because the LED lamp allows me to take photos with the necessary amount of light, without seeing shadows.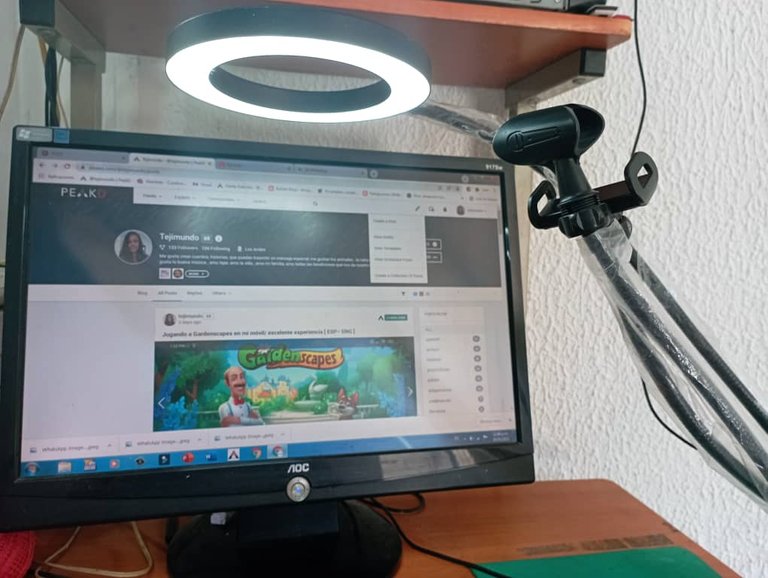 Ahora grabo más a menudo y realmente estoy muy contenta con mi anillo de luz LED 3 en 1,Tambien les menciono que tiene un puerto usb que es para conectar la lámpara LED al ordenador, y bueno yo todavía lo tengo con sus plásticos porque espero que me dure mucho, de todas formas siempre digo que tengo un brazo de repuesto, que es donde está el micrófono, porque ese no lo voy a usar .
Now I record more often and I am really very happy with my 3 in 1 LED light ring, I also mention that it has a usb port which is to connect the LED lamp to the computer, and well I still have it with its plastics because I hope it will last me a long time, anyway I always say that I have a spare arm, which is where the microphone is, because I will not use that one.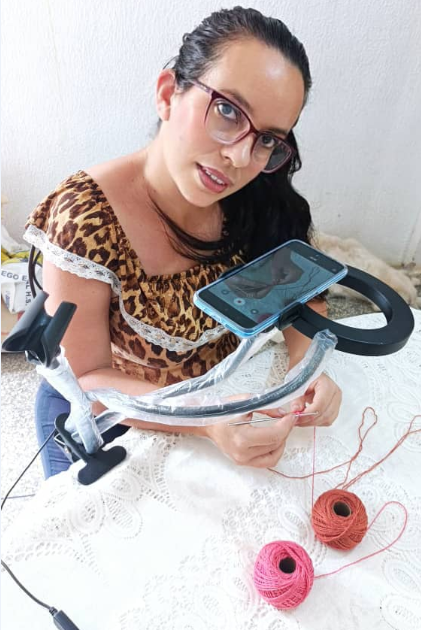 ---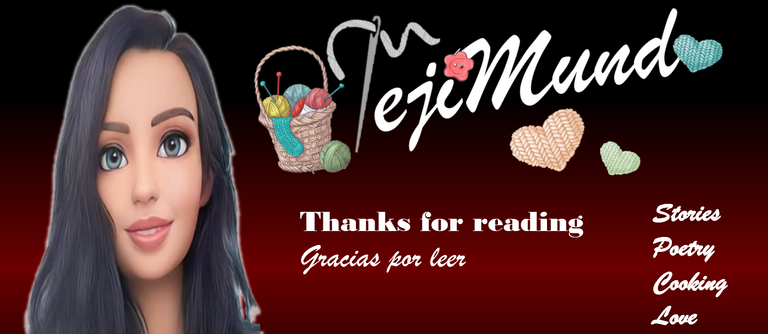 Editado en PowerPoint utilizando ToonArt
Fotografías tomadas por mi con un Redmi 10