Extensor de Cobertura MERCUSYS para Mamá [ ESP– ENG ]

Hola mi hermosa comunidad, hoy estoy súper feliz y es porque le compré un Extensor de Cobertura Mercusys a mi mamá, ya que ella tenía meses sin internet, o mejor dicho, no había podido disfrutar del internet en su casa, porque lamentablemente donde ella vive, solo hay un vecino que tiene internet, pero como la casa está a más de 30 metros del vecino, la señal es mínima una rayita , medio servía para enviar whatsApp por un rato durante el día, y para poder descargar algo había que bajar hasta donde el vecino, además la señal le llegaba más que todo en la noche.
Hello my beautiful community, today I am super happy and it is because I bought a Mercusys Coverage Extender to my mom, because she had months without internet, or rather, had not been able to enjoy the internet at home, because unfortunately where she lives, there is only one neighbor who has internet, but as the house is more than 30 meters from the neighbor, the signal is minimal a ray, half served to send whatsApp for a while during the day, and to download something had to go down to where the neighbor, plus the signal came mostly at night.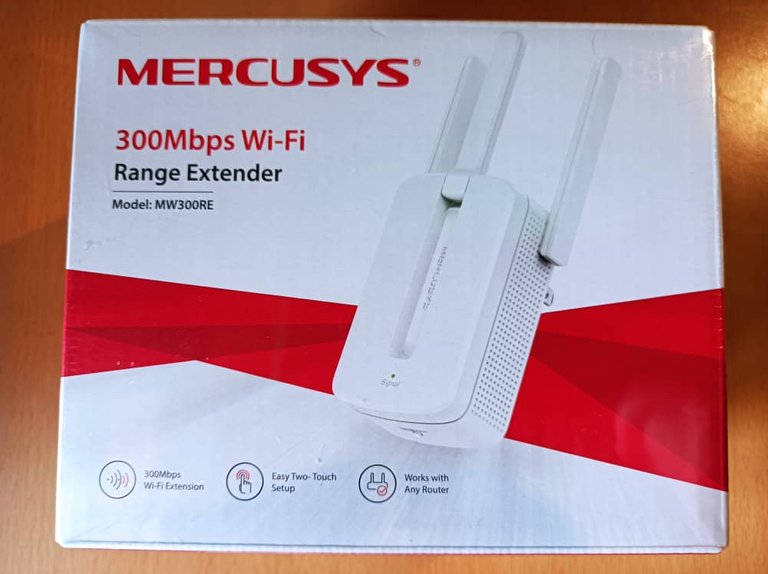 Esta situación me tenía muy preocupada porque es cierto que mi madre vive sola y aunque la visito todos los días, también necesitaba estar comunicada con ella, y esto era muy difícil, porque donde ella vive no había internet y donde yo vivo, las antenas de las señales telefónicas fueron robadas, es decir mi celular Movilnet está muerto, no llegan mensajes ni llamadas, por lo que no podía estar en contacto con ella, aquí donde vivo la línea de movistar tampoco funciona y la de Digitel solo a ratos.
This situation had me very worried because it is true that my mother lives alone and although I visit her every day, I also needed to be communicated with her, and this was very difficult, because where she lives there was no internet and where I live, the antennas of the telephone signals were stolen, that is to say my Movilnet cell phone is dead, no messages or calls arrive, so I could not be in contact with her, here where I live the movistar line does not work either and the Digitel line only works at times.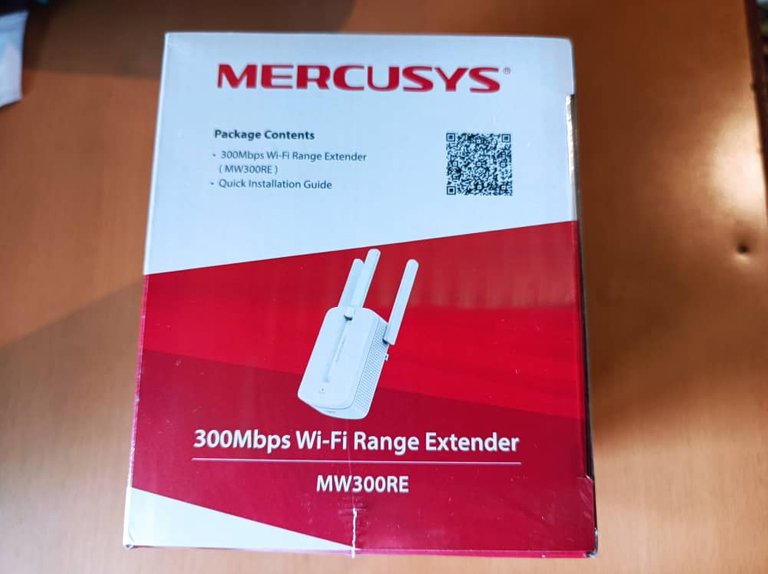 Desde hace meses he tratado de buscar soluciones, hablé con un señor que vende internet en la urbanización de en frente a la casa de mi madre y me cobraba 150 dólares, aparte del costo de los equipos tenía que pagarle a él por configurar cada aparato 20 dólares , además tenía que pagar inscripción y todo esto era para un solo dispositivo , si quería meter otro debía pagar inscripción , configuración y mensualidad por el otro también , y me parecía un poco caro, pensé en algún momento optar por esa opción pero no por ahora porque no tenía los medios, entonces una amiga me dijo que había comprado un extensor para su casa y que le había ido muy bien, porque la señal había mejorado mucho.
For months I have been trying to find solutions, I talked to a man who sells internet in the urbanization in front of my mother's house and he charged me 150 dollars, apart from the cost of the equipment I had to pay him 20 dollars to configure each device, I also had to pay registration and all this was for a single device, If I wanted to put another one I had to pay registration, configuration and monthly fee for the other one too, and it seemed a little expensive, I thought at some point to opt for that option but not for now because I did not have the means, then a friend told me that she had bought an extender for her house and that it had gone very well, because the signal had improved a lot.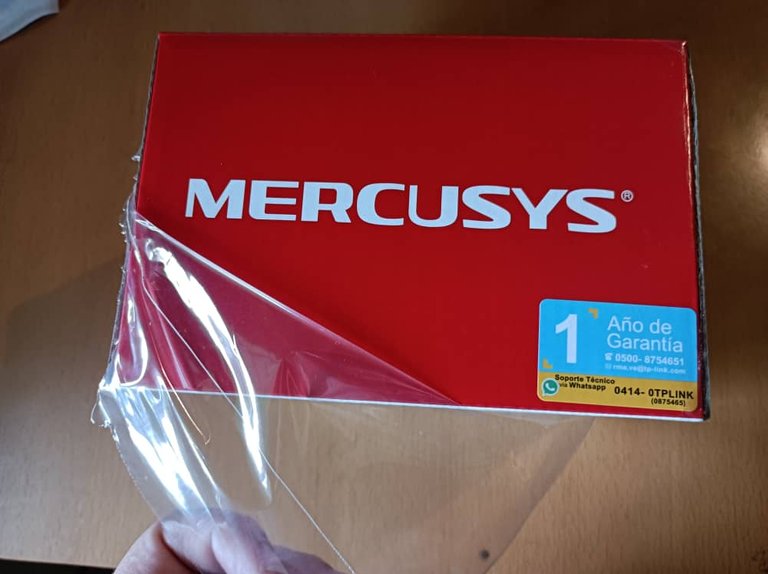 Basándome en la experiencia de mi amiga, decidí arriesgarme y compré un extensor Mercusys, el vendedor me dijo que sólo cubría una distancia de 30 metros sin interferencia de árboles o montañas, pero si les soy sincera la distancia de la casa del señor que se ofreció a darnos internet es de más de 120 metros. Aun así, sabiendo todo esto compre el aparato y su precio era bastante asequible 20 dólares, en mi mente pensaba que si no me funcionaba lo vendería de nuevo, pero necesitaba probar.
Based on my friend's experience, I decided to take a risk and bought a Mercusys extender, the seller told me that it only covered a distance of 30 meters without interference from trees or mountains, but if I'm honest the distance from the house of the man who offered to give us internet is more than 120 meters. Even so, knowing all this I bought the device and its price was quite affordable 20 dollars, in my mind I thought that if it didn't work I would sell it again, but I needed to try it.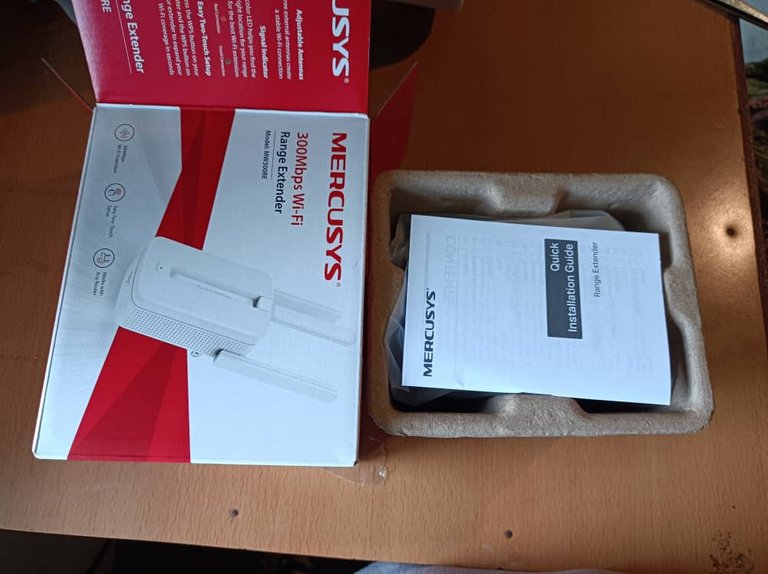 Así que finalmente compramos el extensor y mi hijo me ayudó a instalarlo con el teléfono de mi mamá, este proceso es realmente muy fácil, lo que noté es que no me permitía cambiar la contraseña del wifi original, el nombre si pudimos cambiarlo, pero tampoco pudimos ponerlo oculto y eso me causó gran preocupación, pero de todas maneras lo dejé así.
So finally we bought the extender and my son helped me install it with my mom's phone, this process is really very easy, what I noticed is that it did not allow me to change the password of the original wifi, the name if we could change it, but we could not put it hidden either and that caused me great concern, but anyway I left it like that.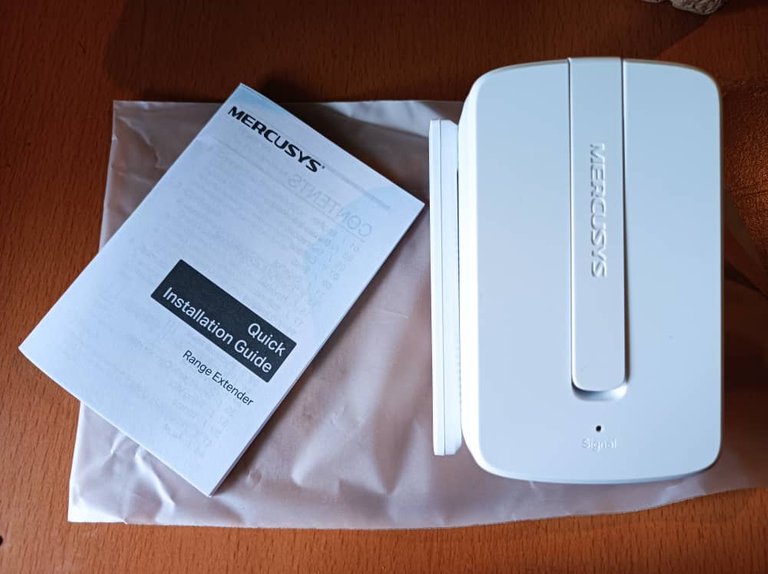 Les cuento que el manual nos dice que si el aparato nos da luz verde , la señal de Internet es estable, si da luz naranja la señal de Internet es medio estable, y en el caso de mi mamá, marco señal débil por lo lejos que estaba, mas de 120 metros pero sin embargo decidimos continuar y lo colocamos en la parte más alta dentro de la casa, ya saben cuidándolo de los ladrones y comenzamos a probar el internet.
El resultado para la distancia que tiene es una maravilla, porque permite hacer llamadas de wassap, cosa que mi mamá nunca había hecho, también permite ver vídeos de youtube, y mi mamá estaba súper emocionada, ni siquiera sabía de la existencia de youtube, el primer día pasó más de cuatro horas pegada al teléfono hasta que se descargó y me llamaba a cada rato, probando el internet , sé que estaba matando la fiebre jejeje y eso me hace feliz y bueno cada día está aprendiendo más a usar el internet en su teléfono.
I tell you that the manual tells us that if the device gives us green light, the Internet signal is stable, if it gives orange light the Internet signal is half stable, and in the case of my mom, I mark weak signal because of how far it was, more than 120 meters but nevertheless we decided to continue and we placed it in the highest part inside the house, you know guarding it from thieves and began to test the internet.
The result for the distance it has is a marvel, because it allows to make wassap calls, which my mom had never done, it also allows to watch youtube videos, and my mom was super excited, she did not even know of the existence of youtube, the first day she spent more than four hours glued to the phone until it was downloaded and she called me every time, testing the internet, I know she was killing the fever hehehehe and that makes me happy and well every day she is learning more to use the internet on her phone.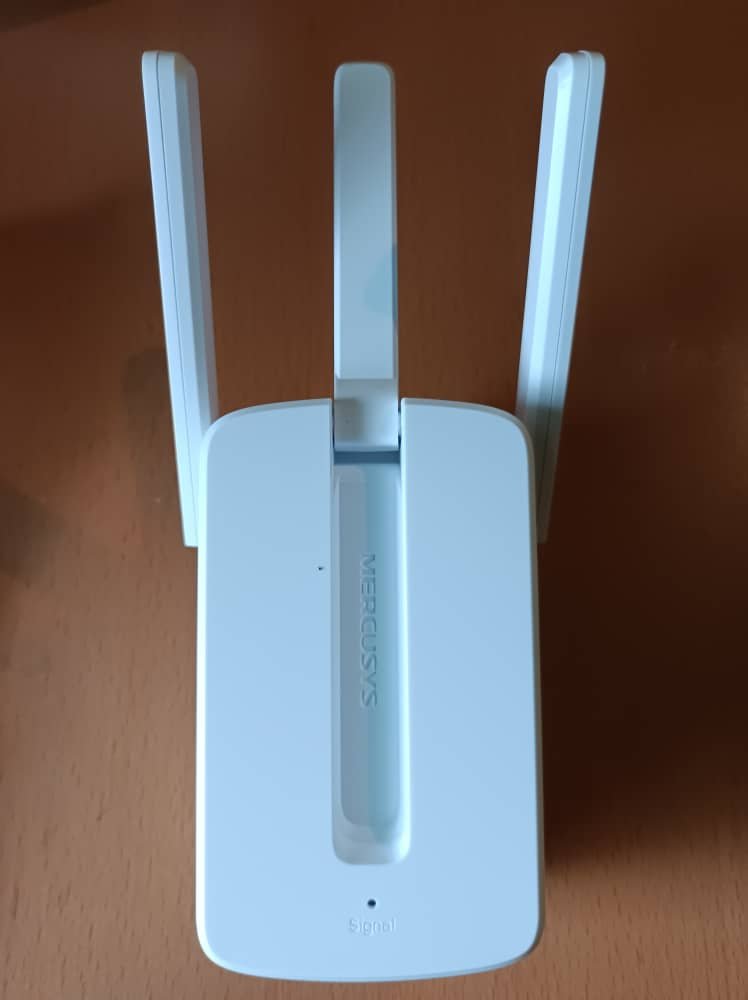 Realmente estoy muy contenta de poder solucionar el problema de internet de mi mamá a un bajo precio, lo que no me gusta es no poder colocar la señal oculta, ya que el vecino que nos da internet la tiene oculta, pero la de mi mamá sale normal con el nombre y por cierto la señal es tan amplia que llega a unos 70 metros de la casa marcando dos rayitas, espero que esto no genere problemas en el futuro, de todas maneras voy a investigar para ver cómo reducir la señal solo en la casa y que no sea tan amplia o ver si lo puedo poner oculta o ponerle quizás algo de seguridad , para no ir a ocasionar problemas al vecino.
Puedo decir que estos extensores son muy buenos equipos y aunque supuestamente cubre 30 metros, en mi caso me está halando internet desde una distancia de más de 120 metros con árboles incluidos .
I am really happy to be able to solve my mom's internet problem at a low price, what I don't like is not being able to put the hidden signal, since the neighbor who gives us internet has it hidden, but my mom's signal is free and by the way the signal is so wide that it reaches about 70 meters from the house marking two lines, I hope that this does not generate problems in the future, anyway I will investigate to see how to reduce the signal only in the house and that it is not so wide or see if I can put it hidden or maybe put some security, not to go to cause problems to the neighbor.
I can say that these extenders are very good equipment and although supposedly covers 30 meters, in my case it is pulling internet from a distance of more than 120 meters with trees included.
---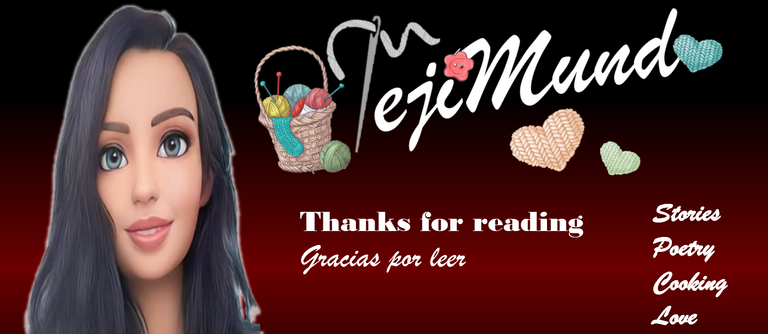 Editado en PowerPoint utilizando ToonArt
Fotografías tomadas por mi con un Redmi 10
---
---