Los avances más significativos en los teléfonos móviles desde su creación.
Saludos a todos los miembros de esta especial comunidad, en el día de hoy he regresado para tratar un tema muy interesante e histórico, me refiero a algunos de los avances más importantes y significativos de los teléfonos móviles desde su creación. En este artículo daremos un recorrido por la historia de los descubrimientos e inventos que más han repercutido en el desarrollo de los móviles. Pues sin más dilación comenzamos: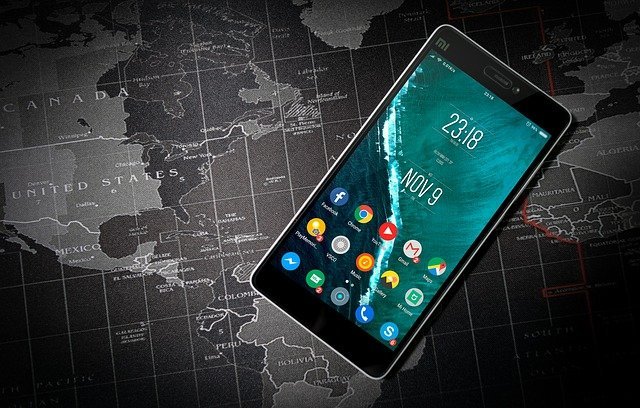 Fuente
Su gran desarrollo.
Todos conocemos o tenemos un teléfono inteligente y sabemos la alta dependencia que tenemos de ellos en nuestros días, su importancia es tal que ya no es concebible un mundo moderno en el cual ellos no estén presentes, su utilidad ha llegado para quedarse. Para poder disfrutar de los avances que tenemos hoy se tuvo que trabajar mucho desarrollándolos en el pasado y presente, poco a poco se fueron sumando y creando mas alucinantes inventos que iban transformando un teléfono común y corriente en uno inteligente equivalente a una computadora. Actualmente estamos en la cúspide de su desarrollo pues cuentan con la mejor tecnología jamás creada. A continuación varean escalonadamente algunos de los inventos mas alucinantes que cambiaron el curso de los teléfonos móviles para siempre.
El sensor de giroscopio.
Este sensor es uno de los inventos que cambio el mercado de los móviles, pues gracias a él se han desarrollado miles de aplicaciones y funcionalidades que son imprescindibles en nuestros teléfonos, si no sabes lo que es te cuento que su función es detectar la posición exacta en la que se encuentra nuestro móvil, esto es vital para el correcto funcionamiento de aplicaciones que lo necesiten, por ejemplo en los juegos para virar el volante de un vehículo o para bolar un avión, otro ejemplo seria para elegir la posición de la pantalla y lo que vemos en ella. Por supuesto hay miles de usos y ejemplos más, la imaginación de los desarrolladores es el límite.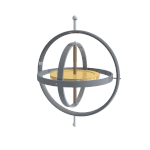 Fuente
La Cámara.
Este invento marco un antes y un después en la manera en que se toman las fotografías y en el uso general que se le da a los móviles. Actualmente este medio es indispensable para miles de usos, como pagos electrónicos, la realización de medios audiovisuales, trabajo y un enorme etcétera, si un móvil actual careciera de este medio seguramente sería un fracaso a nivel de ventas pues se consideraría anticuado y poco práctico. El primer teléfono al que le fue incorporada una cámara fue el J-SH04 de la compañía (Sharp) este era capaz de hacer fotografías de muy baja resolución y calidad, no obstante fue el comienzo de una contante innovación hasta llegar a nuestros días, ya que incluso contamos con cámaras bajo pantalla un ejemplo del primero que lo puso de manifiesto fue el ZTE Axon 20 5g.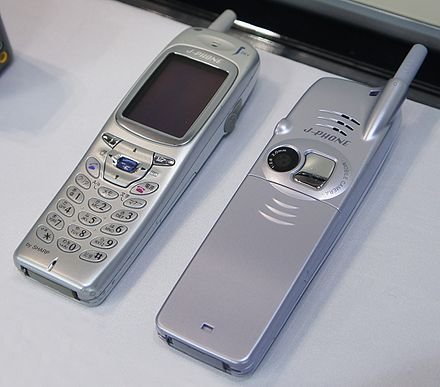 Sharp J-SH04 Fuente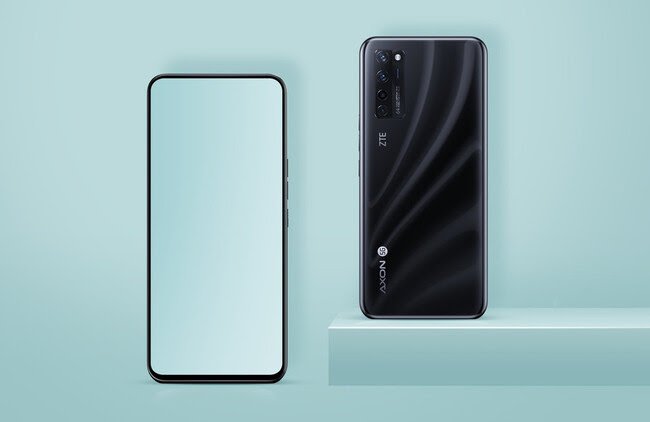 ZTE Axon 20 5g Fuente
La pantalla táctil.
Todos sabemos lo que es una pantalla táctil, seguramente concordamos en que este invento es uno de los más utilizados en nuestros móviles pues es nuestra mayor manera de interactuar con ellos, todo lo demás depende de este sistema. El primer teléfono que lo incorporo fue el IBM Simon, aunque no era tan practico como los de hoy día sentó las bases y por así decirlo fue el comienzo de la revolución de las pantallas táctiles. El siguiente teléfono que exploto esta funcionalidad al máximo en su época y con muchísimo éxito fue el iphone 1 en el año 2007, este era por mucho mas dinámico, funcional e inteligente.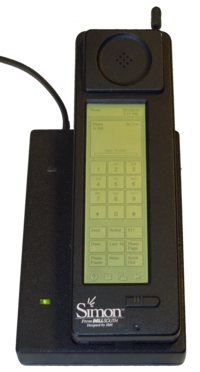 IBM Simon Fuente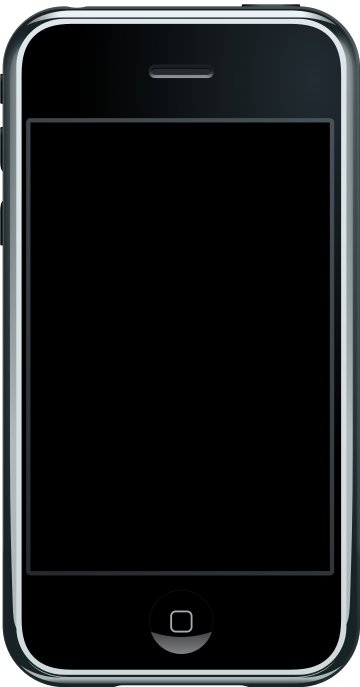 iphone 1 Fuente
El Bluetooth.
Esta útil tecnología que surgió en 1994 fue un gran hito en la historia, pues fue y es una de las principales maneras de tener conectividad entre los equipos del hogar, hoy en día su uso es muy diverso, desde simplemente escuchar música a transferir archivos en nuestros equipos, lo resaltable es que no podemos estar sin ella, aunque la wi-fi a estado dominando más terreno el Bluetooth se mantiene firme en su lugar pues cumple de manera excelente con su propósito. El primer teléfono que puso de manifiesto su importancia y funcionalidad fue el Ericsson T68 el cual cumplió muy bien con este propósito.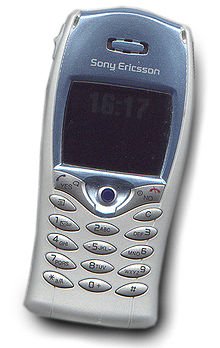 Ericsson T68 Fuente
La Internet.
Internet la base de todo este maravilloso ecosistema que nos rodea también llego en sus inicios a los teléfonos móviles, aunque no se accedía como lo hacemos hoy era una vasta fuente de información, hoy día un móvil que no pueda acceder a internet tendría muy poco éxito y solo sería usado por una minoría de personas, se ve claramente que cada día que pasa nuestros equipos tendrán que estar más conectados con ella. El primer móvil que podía acceder a internet era el Nokia 9000, este era capaz de interactuar con varios servicios de la misma, sin duda fue el comienzo de una nueva era hasta llegar al presente.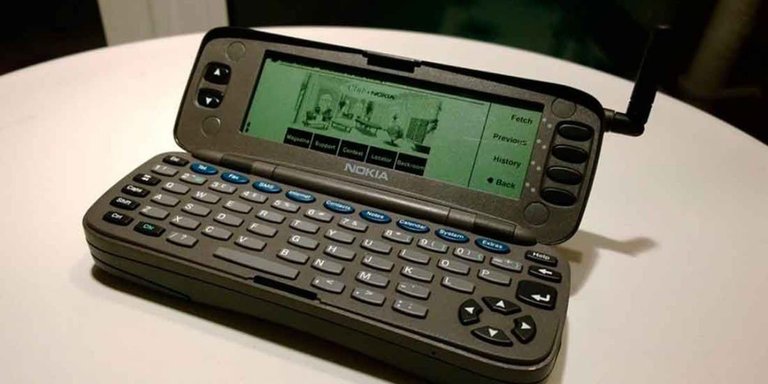 Nokia 9000 Fuente
Pantallas plegables.
Este por así decirlo es uno de los últimos desarrollos que tenemos en la actualidad con respecto a las pantallas, pues está marcando el inicio del futuro en esta tecnología, el primer teléfono que lo incorporo fue el Royole FlexPai el cual puede doblar sin nungun problema su pantalla a la mitad.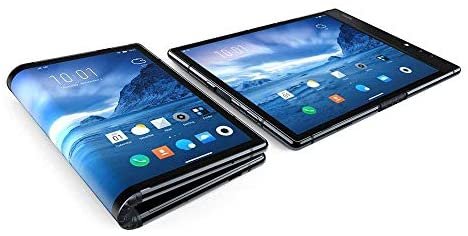 Royole FlexPai Fuente
Conclusiones:
Como han podido notar amigos los móviles han tenido muchos importantes avances desde su creación, cada día que pasa se descubren nuevas características que nos llevaran al móvil del futuro, solo es cuestión de tiempo hasta que se descubra un nuevo invento que revolucione este mercado, pues amigos esto es todo por hoy, pronto vuelvo con más. Muchas gracias por leer.


Fuente
Si lo deseas puedes seguirme en mis redes:
Twitter
ENGLISH
The most significant advances in mobile phones since their creation.
Greetings to all the members of this special community, today I have returned to deal with a very interesting and historical topic, I am referring to some of the most important and significant advances in mobile phones since their creation. In this article we will take a tour of the history of the discoveries and inventions that have had the most impact on the development of mobile phones. So without further ado let's start: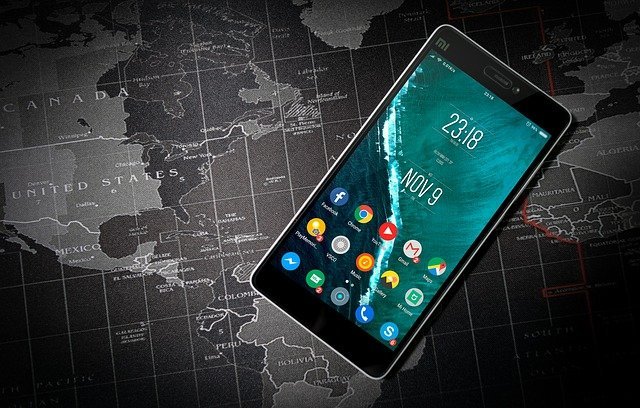 source
Its great development.
We all know or have a smartphone and we know how highly dependent we are on them nowadays, their importance is such that a modern world in which they are not present is no longer conceivable, their usefulness is here to stay. In order to enjoy the advances we have today, a lot of work had to be done developing them in the past and present, little by little they were added and created more amazing inventions that were transforming an ordinary telephone into a smart one equivalent to a computer. We are currently at the peak of their development because they have the best technology ever created. Below are some of the most amazing inventions that changed the course of mobile phones forever.
The gyroscope sensor.
This sensor is one of the inventions that changed the mobile market, because thanks to it thousands of applications and functionalities have been developed that are essential in our phones, if you don't know what it is, I'll tell you that its function is to detect the exact position in which our mobile is located, this is vital for the correct functioning of applications that need it, for example in games to turn the steering wheel of a vehicle or to shoot a plane, another example would be to choose the position of the screen and what we see in it. Of course there are thousands of other uses and examples, the developers' imagination is the limit.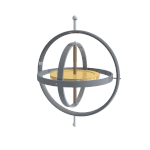 source
The camera.
This invention marked a before and after in the way photographs are taken and in the general use given to mobile phones. Currently this medium is essential for thousands of uses, such as electronic payments, the production of audiovisual media, work and a huge etcetera. If a current mobile phone lacked this medium, it would surely be a failure at the sales level because it would be considered outdated and impractical. The first phone to which a camera was incorporated was the company's (Sharp) J-SH04, this was capable of taking very low resolution and quality photographs, however it was the beginning of a constant innovation until today, since that we even have cameras under the screen, an example of the first that showed it was the ZTE Axon 20 5g.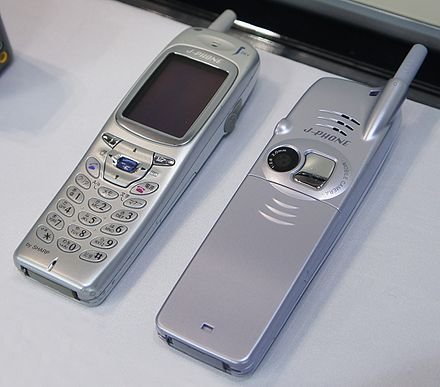 Sharp J-SH04 source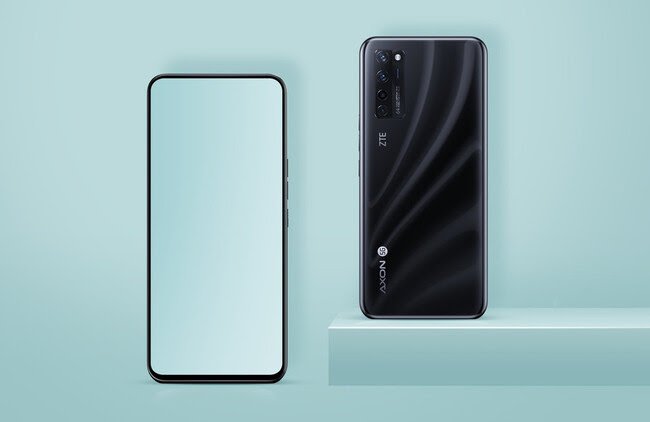 ZTE Axon 20 5g source
The touchscreen.
We all know what a touch screen is, surely we agree that this invention is one of the most used in our mobiles because it is our greatest way of interacting with them, everything else depends on this system. The first phone that incorporated it was the IBM Simon, although it was not as practical as those of today, it laid the foundations and, so to speak, was the beginning of the touch screen revolution. The next phone that exploited this functionality to the fullest in its time and with great success was the iPhone 1 in 2007, this was much more dynamic, functional and intelligent.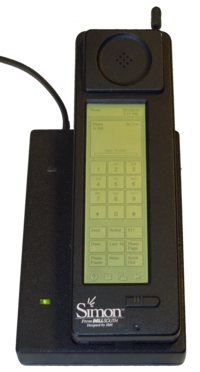 IBM Simon source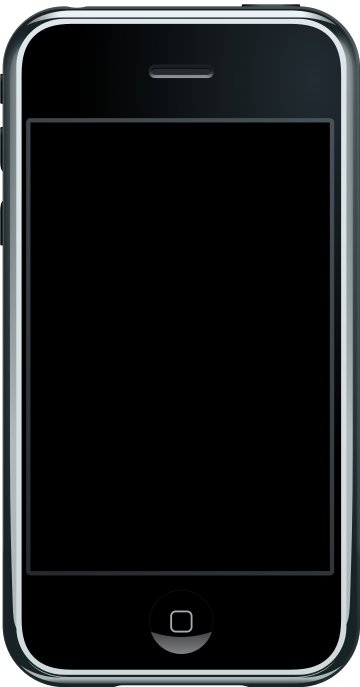 iphone 1 source
The Bluetooth.
This useful technology that emerged in 1994 was a great milestone in history, as it was and is one of the main ways to have connectivity between home equipment, today its use is very diverse, from simply listening to music to transferring files in our teams, what stands out is that we cannot do without it, although Wi-Fi has been dominating more ground, Bluetooth remains firmly in place as it excellently fulfills its purpose. The first phone that showed its importance and functionality was the Ericsson T68 which served this purpose very well.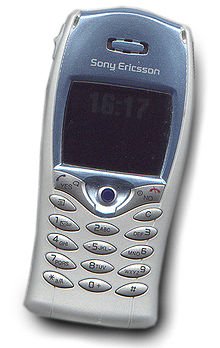 Ericsson T68 source
The Internet.
Internet, the basis of all this wonderful ecosystem that surrounds us, also reached mobile phones in its beginnings, although it was not accessed as we do today, it was a vast source of information, today a mobile phone that cannot access the internet would have very little success and it would only be used by a minority of people, it is clear that with each passing day our teams will have to be more connected to it. The first mobile that could access the internet was the Nokia 9000, it was capable of interacting with various services of the same, without a doubt it was the beginning of a new era until reaching the present.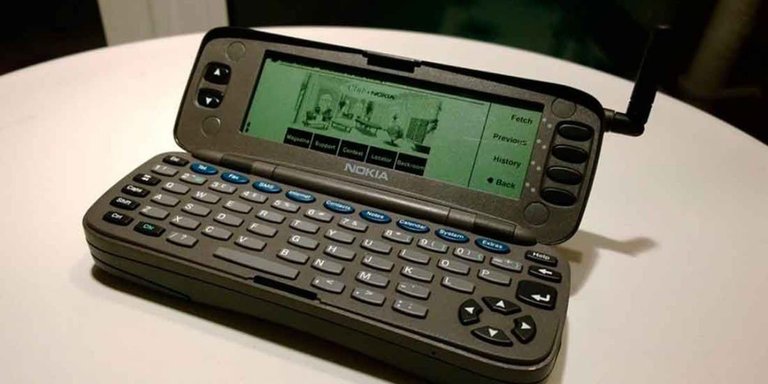 Nokia 9000 source
Folding screens.
This, so to speak, is one of the latest developments that we currently have regarding screens, as it is marking the beginning of the future in this technology, the first phone that incorporated it was the Royole FlexPai which can double without any problem its half screen.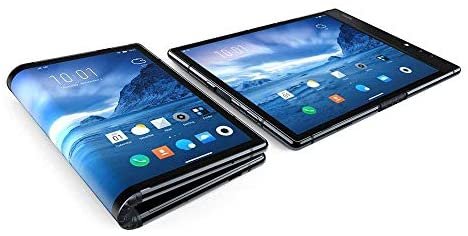 Royole FlexPai source
Conclusions:
As friends have noticed, mobile phones have had many important advances since their creation, every day that passes new features are discovered that will lead us to the mobile of the future, it is only a matter of time until a new invention is discovered that revolutionizes this market, well friends this is all for today, soon I'll be back with more.



source
if you want you can follow me on my networks
Twitter