Conoce algunos excelentes tips para mejorar el rendimiento de tu antiguo PC.
Saludos y buenos días queridos amigos de Hive y de esta magnífica comunidad, el día hoy he regresado para compartirles un tema muy útil y que les puede servir a todos. Les comentaré sobre algunos tips que pueden poner en práctica en su día a día para devolverle a su PC ese rendimiento que tenía cuando la compraron. En base en mi experiencia usando estos equipos e creado una recopilación de pasos que yo personalmente hago cada cierto tiempo y me han funcionado muy bien. Pues sin más dilación damos comienzo: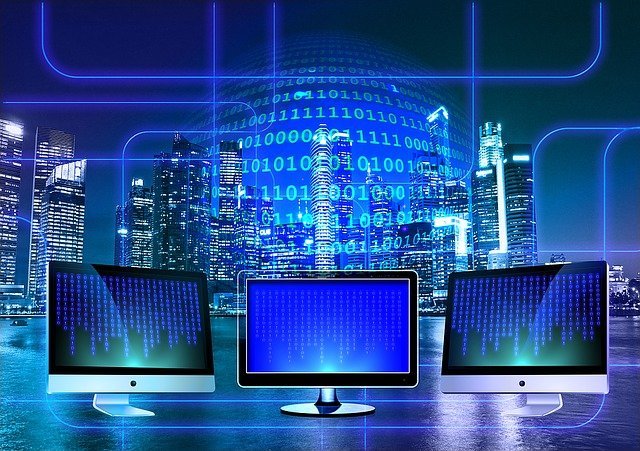 Fuente
Todos recordamos el día que adquirimos nuestra preciada y útil PC, sin duda una de sus características que la hacía sobresalir era la fluidez y rendimiento de un equipo nuevo, pero como es normal con el paso del tiempo vamos notando que poco a poco esas cualidades se van entorpeciendo y su funcionamiento es más notablemente lento. Esto nos está indicando que nuestro equipo necesita que tomemos una serie de medidas para darle mantenimiento a su sistema. Si siguiéramos usándolo sin hacer nada al respecto cada día tendremos mas problemas y errores, incluso pudiéramos llegar a dañar alguna parte importante de hardware. Por eso e decidido compartirles una serie de tips que les ayudaran mucho, a continuación se los muestro.
Desfragmentar los discos duros HDD.
Una de las principales causas de que el sistema operativo y los programas corran más lento es la fragmentación de los archivos en el disco duro. En los discos HDD la información no se guarda toda junta sino que es separada por sectores, es decir por ejemplo que un vídeo que tengas guardado está picado en pequeños pedazos y cuando desees verlo el sistema debe encontrar cada pedazo y unirlos para que puedas visualizarlo, el problema es que con el pasar del tiempo esos archivos están cada mas separados y por ende se tarda más en acceder a ellos. Es por eso necesaria la desfragmentación para que todos esos archivos estén más cerca uno de otros y mejore la velocidad del equipo. A continuación te muestro como hacerlo desde Windows 10.
-Lo primero que debes hacer es buscar en tu barra de herramientas el apartado de búsqueda, ahí pondrás la palabra Desfragmentar, seleccionaras el programa Desfragmentar y optimizar unidades, te saldrá lo que vez en la imagen.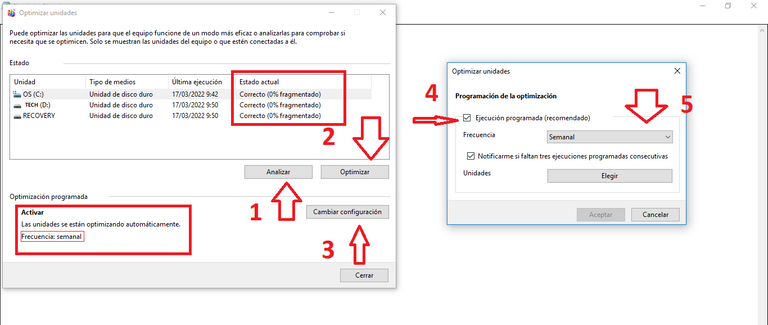 Captura de Pantalla en mi PC
-A continuación debes dar click en el apartado (analizar) (1) a cada uno de los discos, una vez haya terminado el proceso veras el por ciento de fragmentación que existe en tus discos, si el número es superior a 10 entonces selecciona optimizar (2) y espera que termine. Una vez hecho esto tus discos tendrán el rendimiento de cuando eran nuevos.
-Como opción adicional puedes hacer esto de manera automática y no tener que preocuparte de hacerlo. Selecciona la opción 3 que dice cambiar configuración y marca la casilla (4), finalmente elige la frecuencia (5) con la que deseas que se haga este proceso, lo ideal es mensual. No debes preocuparte por perder tus datos pues este proceso nunca los eliminara.
Eliminar programas innecesarios y archivos temporales.
Todos nosotros en nuestro día a día por Internet vamos descargando e instalando programas, a veces llegamos al punto de saturar completamente el espacio de almacenamiento del que disponemos. Es por eso necesario que tomes alguna de las siguientes acciones.
-Desinstalar todo software que no usemos.
-Revisar periódicamente que archivos consumen más espacio en nuestro equipo y si son necesarios mantenerlos.
-Eliminar los archivos temporales. Estos últimos son residuos inservibles de programas que vamos instalando. Para eliminarlos puedes hacerlo de la siguiente manera.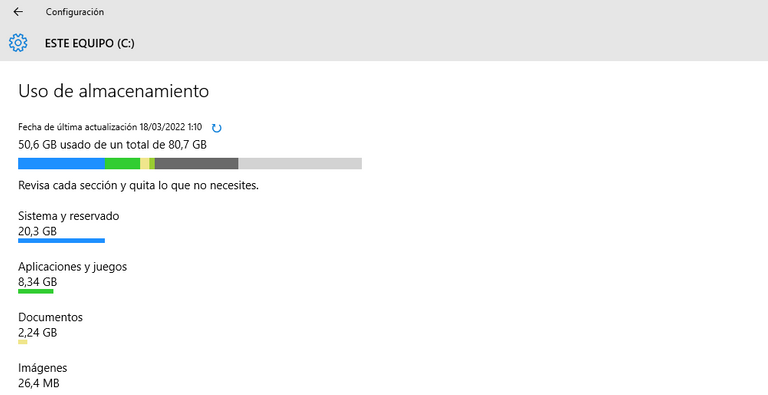 Captura de Pantalla en mi PC
Debes buscar en configuración el apartado de almacenamiento y seleccionar la opción: Archivos temporales, aquí solo tienes que dar en eliminar y listo.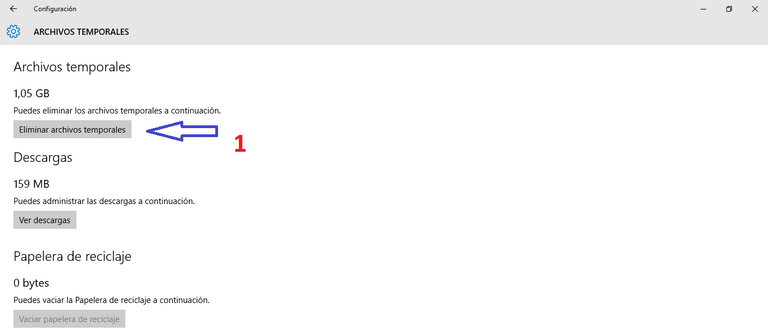 Captura de Pantalla en mi PC
Desactivar Windows Update.
Un proceso que consume mucha memoria ram y CPU es Windows update, en muchas ocasiones esto puede llegar a ser un problema si se cuenta con un equipo de bajo rendimiento. Este proceso se encarga de buscar nuevas actualizaciones para tu sistema operativo, pero si no deseas actualizar este servicio está funcionando y consumiendo recursos sin ningún uso práctico. En ese caso es mejor desactivarlo, para hacerlo sigue los siguientes pasos.
-En el apartado de búsqueda de tu barra de herramientas escribe servicios y selecciona el programa con el mismo nombre.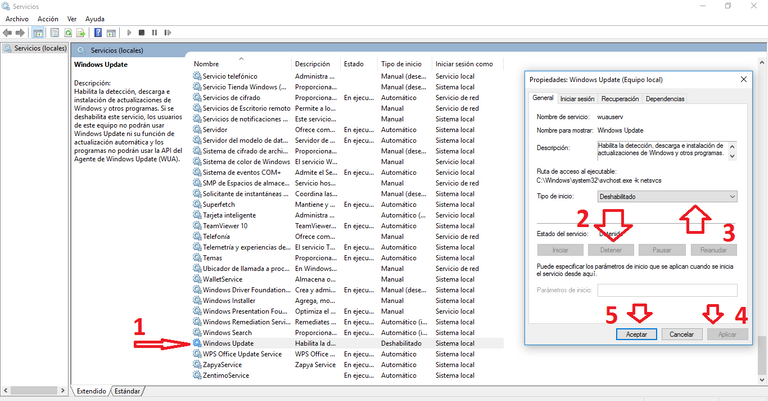 Captura de Pantalla en mi PC
-Una vez lo tengas abierto ubica el servicio Windows update y pulsa click derecho, luego abre las propiedades, finalmente selecciona la opción detener y desactiva el servicio, pulsas en aplicar y listo.
Extras:
Como método final puedes restaurar Windows y hacer que tu pc esté como nueva desde 0. Este último paso es recomendado hacerlo cada cierto tiempo, en mi caso yo lo hago cada 2 años, pero si eres un usuario más exigente puedes hacerlo una vez al año. Puedes estar seguro que es uno de los métodos mas prácticos y con mejores resultados para devolverle a tu equipo el rendimiento que tenía antes.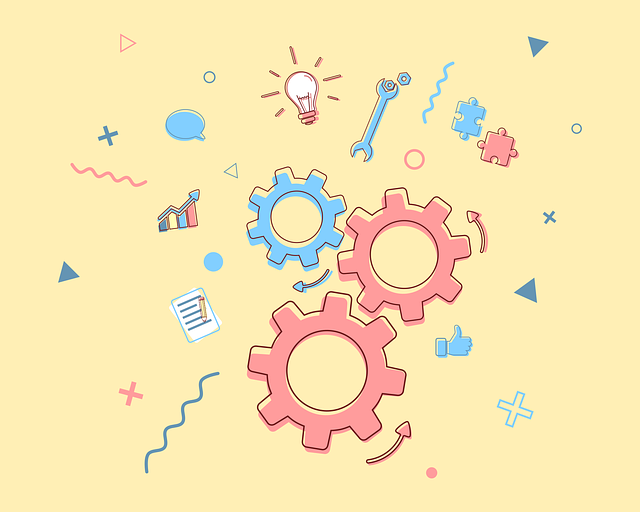 Fuente
Pues mis amigos esto es todo por hoy, espero que estos métodos les sean de ayuda como me han funcionado a mí. Si sigues estos pasos puedes estar seguro que tu pc recuperara mucho rendimiento. Muchas gracias por leer, les deseo un excelente día.
Si lo deseas puedes seguirme en mis redes.
Twitter.
English
Learn some great tips to improve the performance of your old PC.
Greetings and good morning dear friends of Hive and of this magnificent community, today I have returned to share a very useful topic that can be of use to all of you. I will tell you about some tips that you can put into practice in your day to day life to give your PC back the performance it had when you bought it. Based on my experience using this equipment, I have created a compilation of steps that I personally do from time to time and have worked very well for me. Well, without further ado, let's start: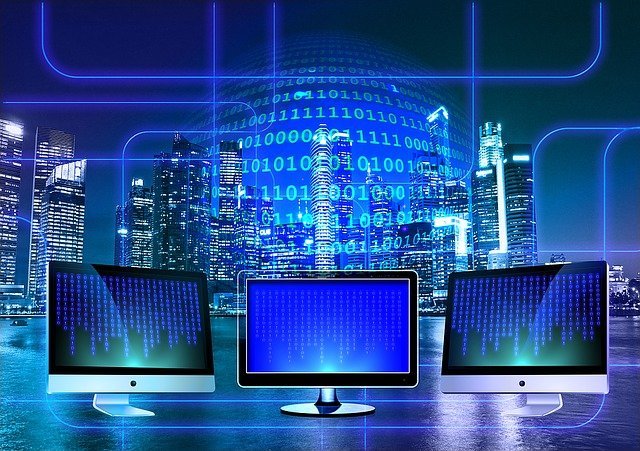 source
We all remember the day we acquired our precious and useful PC, without a doubt one of its characteristics that made it stand out was the fluidity and performance of a new computer, but as is normal with the passage of time we are noticing that little by little those qualities are they get in the way and their operation is more noticeably slow. This is indicating to us that our team needs us to take a series of measures to maintain your system. If we continue using it without doing anything about it, every day we will have more problems and errors, we could even damage some important part of the hardware. That is why I have decided to share a series of tips that will help you a lot, I will show them to you below.
Defrag HDD hard drives.
One of the main causes of the operating system and programs running slower is the fragmentation of files on the hard drive. In HDD disks, the information is not saved all together but is separated by sectors, that is to say, for example, that a video that you have saved is chopped into small pieces and when you want to see it, the system must find each piece and join them so that you can visualize it, The problem is that over time these files are increasingly separated and therefore it takes longer to access them. That is why defragmentation is necessary so that all those files are closer to each other and improve the speed of the computer. Here I show you how to do it from Windows 10.
-The first thing you should do is look in your toolbar for the search section, there you will put the word Defragment, select the Defragment and optimize units program, you will get what you see in the image.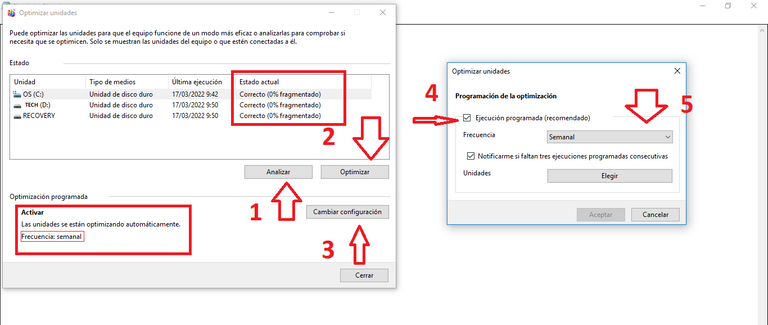 Screenshot on my PC
-Then you must click on the section (analyze) (1) to each of the disks, once the process is finished you will see the percentage of fragmentation that exists in your disks, if the number is greater than 10 then select optimize (2) and wait for it to finish. Once this is done your discs will have the performance of when they were new.
-As an additional option you can do this automatically and not have to worry about doing it. Select option 3 that says change settings and check the box (4), finally choose the frequency (5) with which you want this process to be done, ideally monthly. You should not worry about losing your data because this process will never delete it.
Delete unnecessary programs and temporary files.
All of us in our day to day on the Internet are downloading and installing programs, sometimes we reach the point of completely saturating the storage space we have. That is why you need to take some of the following actions.
-Uninstall all software that we do not use.
-Periodically review which files consume more space on our computer and if they are necessary to keep them.
-Delete temporary files. The latter are useless residues of programs that we are installing. To remove them you can do it as follows.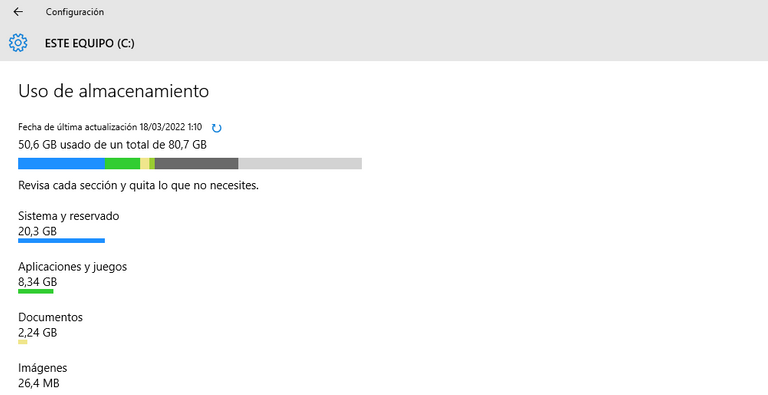 Screenshot on my PC
You must look for the storage section in the configuration and select the option: Temporary files, here you just have to hit delete and that's it.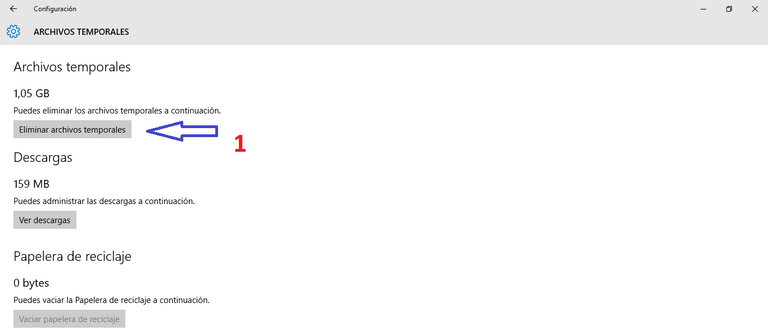 Screenshot on my PC
Disable Windows Update.
A process that consumes a lot of RAM and CPU is Windows update, on many occasions this can become a problem if you have a low-performance computer. This process is in charge of checking for new updates for your operating system, but if you don't want to update this service is working and consuming resources without any practical use. In that case it is better to disable it, to do so follow the steps below.
-In the search section of your toolbar write services and select the program with the same name.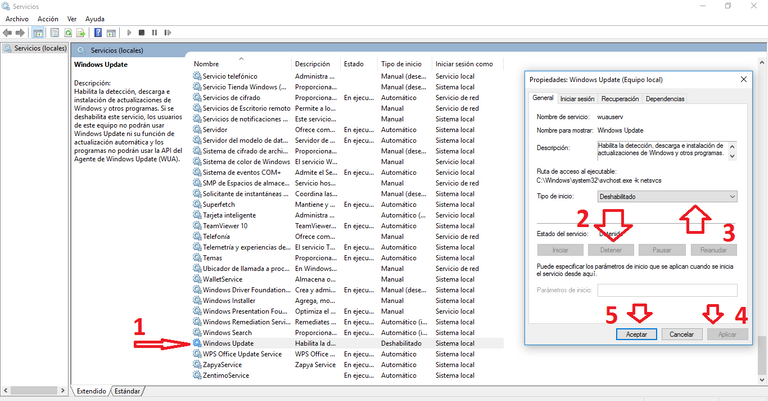 Screenshot on my PC
-Once you have it open, locate the Windows update service and right click, then open the properties, finally select the stop option and deactivate the service, click on apply and that's it.
Additional features:
As a final method you can restore Windows and make your PC as good as new from 0. This last step is recommended to be done every so often, in my case I do it every 2 years, but if you are a more demanding user you can do it once a year . You can be sure that it is one of the most practical methods and with the best results to give your computer back the performance it had before.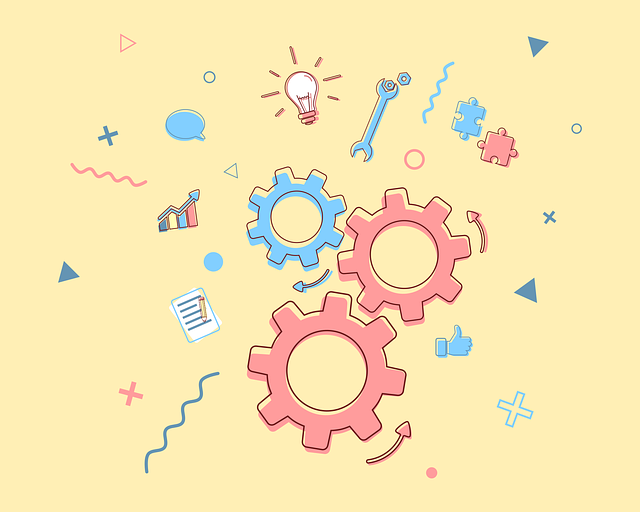 source
Well my friends this is all for today, I hope that these methods will help you as they have worked for me. If you follow these steps you can be sure that your PC will recover a lot of performance. Thank you very much for reading, I wish you a great day.
If you wish you can follow me on my networks.
Twitter