Aprende a transmitir el audio de tu PC hacia tu teléfono Móvil. Tutorial y mis opiniones.
Saludos y buenas tardes amigos de hive y de esta fantástica comunidad, el día de hoy he vuelto para traerles un tema muy útil y súper interesante, les enseñaré a como transmitir el audio de su PC y escucharlo mediante su teléfono móvil. Les contaré que herramientas deben usar, como configurarlas, datos curiosos, y mucho mas. Espero que este articulo te sea de utilidad para resolver ciertos problemas que les iré contando a lo largo del articulo. Pues sin más dilación damos comienzo a este interesante tema.
El programa y aplicación que utilizaremos es Sound Wire. Esta útil herramienta nos permitirá transmitir todo el audio que se genere en nuestra computadora y poder escucharlo al mismo tiempo en un teléfono móvil. Cuenta con una versión gratuita y una de pago, según tus necesidades podrás elegir la que te sea más conveniente, pero prácticamente ambas hacen lo mismo.
¿Por qué usarlo?
Seguramente puede que te estés preguntando ¿Por qué debería usar esta aplicación?, la respuesta es simple, por ejemplo si por casualidad el audio o bocinas de tu computadora está dañado y tu no cuentas con un dispositivo de audio portátil esta será una excelente solución para tu problema en lo que reparas tu PC. A continuación te enseño a usarlo.
Tutorial para usarlo.
Lo primero que debes saber es que tienes que descargar la aplicación para tu móvil en las tiendas oficiales, y el programa para PC desde su página oficial. Como decía anteriormente hay una versión gratis y una de pago.
Ya teniendo las aplicaciones instaladas en ambos dispositivos, solo tienes que conectar tu PC a un anclaje de red, este puede ser proporcionado por tu Router o por otro teléfono que tengas en casa, no es necesario que estos equipos estén conectados a Internet pues lo que vas a usar es una red local.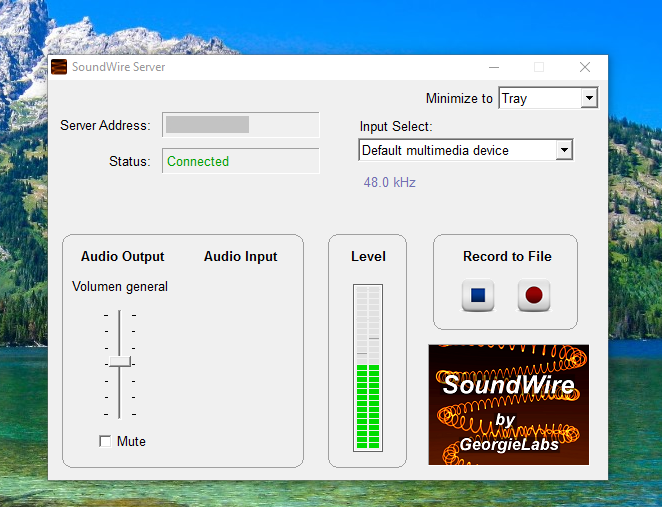 Captura de pantalla en mi PC.
2- Después que tengas tu PC conectada debes abrir el programa, este no necesita de ninguna configuración, automáticamente empezará a transmitir el audio de tu computadora. Como puedes ver en la imagen cuenta con una interfaz muy sencilla y fácil de usar, en la parte izquierda se mostrará tu dirección de IP y se te indicará si hay algún dispositivo recibiendo el audio que transmites.
3-Lo siguiente que debes hacer es conectar tu teléfono a la misma red en la que está tu computadora, tendrás dos opciones, conectarlo automáticamente o manual, en ese último caso solo tendrás que poner la dirección IP que el programa de PC te muestra.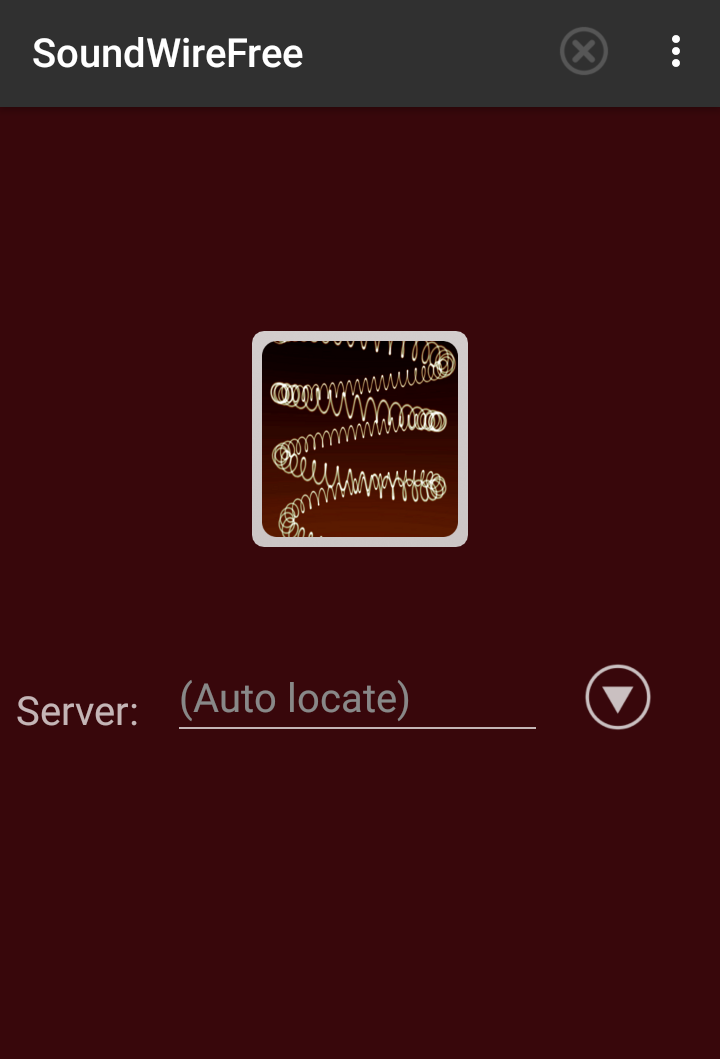 Captura de pantalla en mi teléfono.
4-Finalmente solo tendrás que tocar el botón grande que hay en el centro de la pantalla de tu Teléfono, a partir de ahí todo el audio que pongas en tu PC se escuchará también en tu móvil.
Como han podido ver es muy fácil todo el proceso y el resultado muy satisfactorio. Te puedo asegurar que este programa te sacará de un buen apuro en el lamentable caso de que las bocinas de tu PC se estropeen.
Problemas comunes y su solución.
Como todo en la vida nada está exento de fallos y errores, este programa no es la excepción, durante el uso que he hecho del mismo he presentado ciertos problemas, a continuación te cuento como solucionarlos.
-El programa en tu PC no se conecta a la red local. Este es uno de los principales errores que puedes presentar, afortunadamente es de fácil solución, lo único que tienes que hacer es asegurarte de que el programa tenga todos los permisos para usar tu red, es decir configurar el cortafuegos de tu sistema operativo para que deje conectarse al programa y sus procesos completamente.
-El audio se escucha con mucha interferencia o desincronizado. Este error es muy habitual y seguramente lo tendrás, lo único que tienes que hacer es ir configuración y reducir la calidad de audio, una vez escuches que todo está perfecto solo resta disfrutar.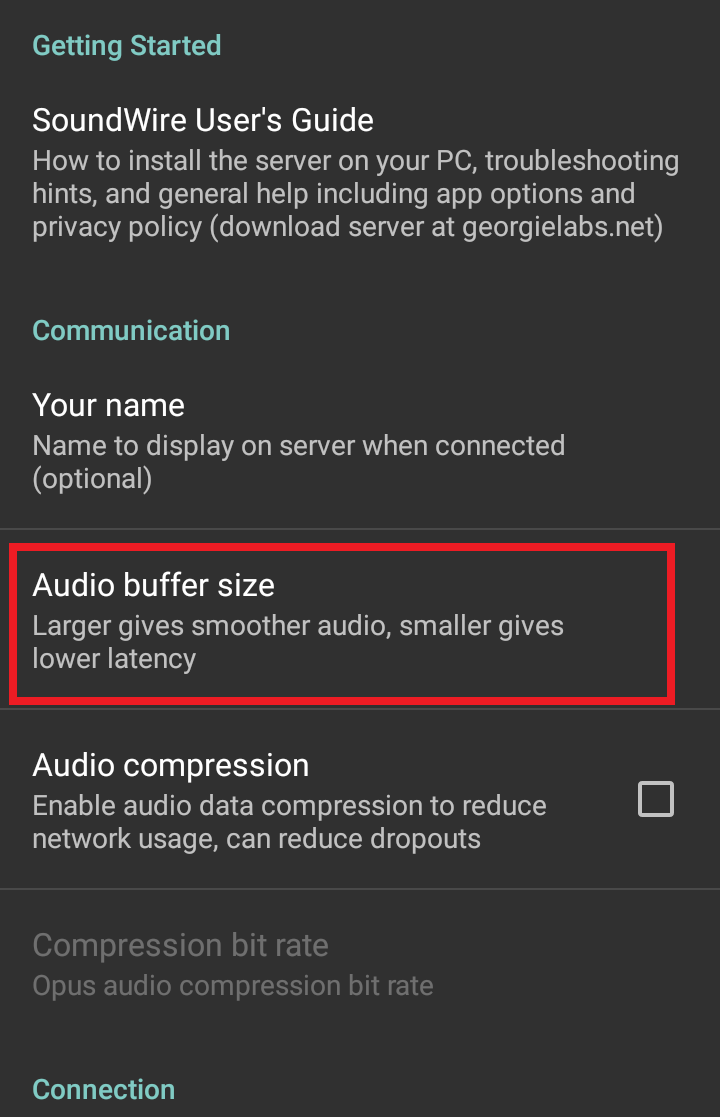 Captura de pantalla en mi teléfono.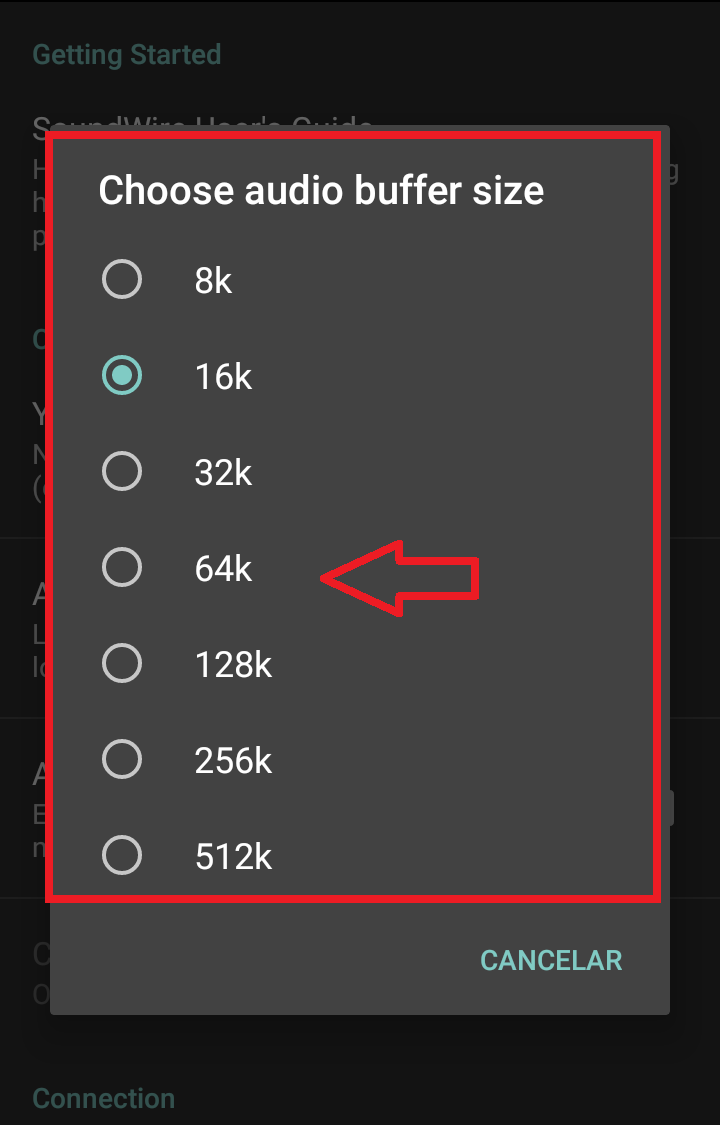 Captura de pantalla en mi teléfono.
Ventajas.
Sabiendo como ya usar el programa te voy a hacer un pequeño resumen de las ventajas que hemos vito que tiene esta útil herramienta.
-No necesita conexión a Internet pues usa una red local.
-Fácil uso y configuración.
-Trabaja en cualquier PC sin importar que sea de bajos recursos.
-Útil por si quieres compartir el audio de tu PC con amigos o si se dañaron tus parlantes.
Como han podido notar mis queridos amigos de geek zone, las utilidades que nos brinda esta excelente herramienta son simplemente fantásticas, espero que este artículo te haya servido de ayuda para conocer y aprender a utilizar este programa. Si lo deseas puedes dejarme en los comentarios otras opciones que conozcas o si ya usaste este tus experiencias y opiniones.
Pues amigos esto ha sido todo por hoy, muy pronto vuelvo con mas. Muchas gracias por tomarse unos minutos para leer este articulo, les deseo un gran y feliz día. Saludos.
Si lo deseas puedes seguirme en mis redes.
Twitter
English
Learn how to stream audio from your PC to your Mobile phone. Tutorial and my opinions.
Greetings and good afternoon friends of hive and of this fantastic community, today I have come back to bring you a very useful and super interesting topic, I will teach you how to transmit the audio from your PC and listen to it through your mobile phone. I will tell you what tools you should use, how to configure them, curious facts, and much more. I hope that this article will be useful to you to solve certain problems that I will be telling you throughout the article. Well, without further delay, we begin this interesting topic.
The program and application that we will use is Sound Wire. This useful tool will allow us to transmit all the audio that is generated on our computer and be able to listen to it at the same time on a mobile phone. It has a free version and a paid version, depending on your needs you can choose the one that is most convenient for you, but practically both do the same thing.
Why use it?
Surely you may be wondering, why should I use this application? The answer is simple, for example, if by chance the audio or speakers of your computer are damaged and you do not have a portable audio device, this will be an excellent solution for your problem as you repair your PC. I will show you how to use it below.
Tutorial to use it.
The first thing you should know is that you have to download the application for your mobile from the official stores, and the program for PC from its official website. As I said before, there is a free version and a paid version.
Already having the applications installed on both devices, you only have to connect your PC to a network anchor, this can be provided by your Router or by another phone you have at home, it is not necessary for these devices to be connected to the internet because what you are going to use is a local network.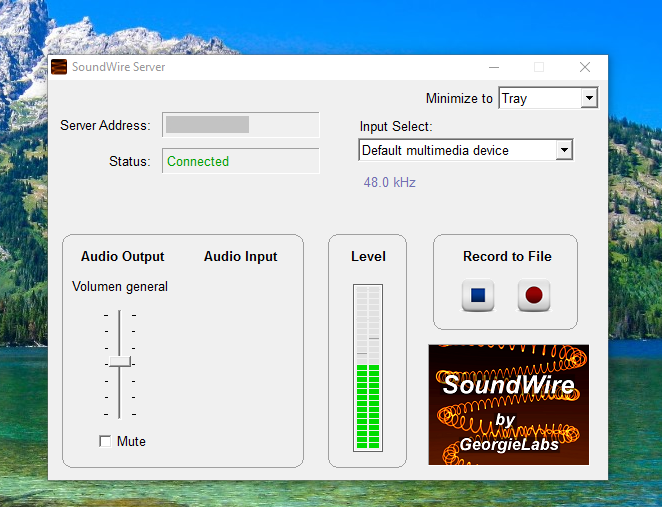 Screenshot on my PC.
2-After you have your PC connected you must open the program, it does not need any configuration, it will automatically start transmitting the audio from your computer. As you can see in the image, it has a very simple and easy-to-use interface. Your IP address will be shown on the left side and it will tell you if there is any device receiving the audio you transmit.
3-The next thing you must do is connect your phone to the same network as your computer, you will have two options, connect it automatically or manually, in the latter case you will only have to enter the IP address that the PC program shows you.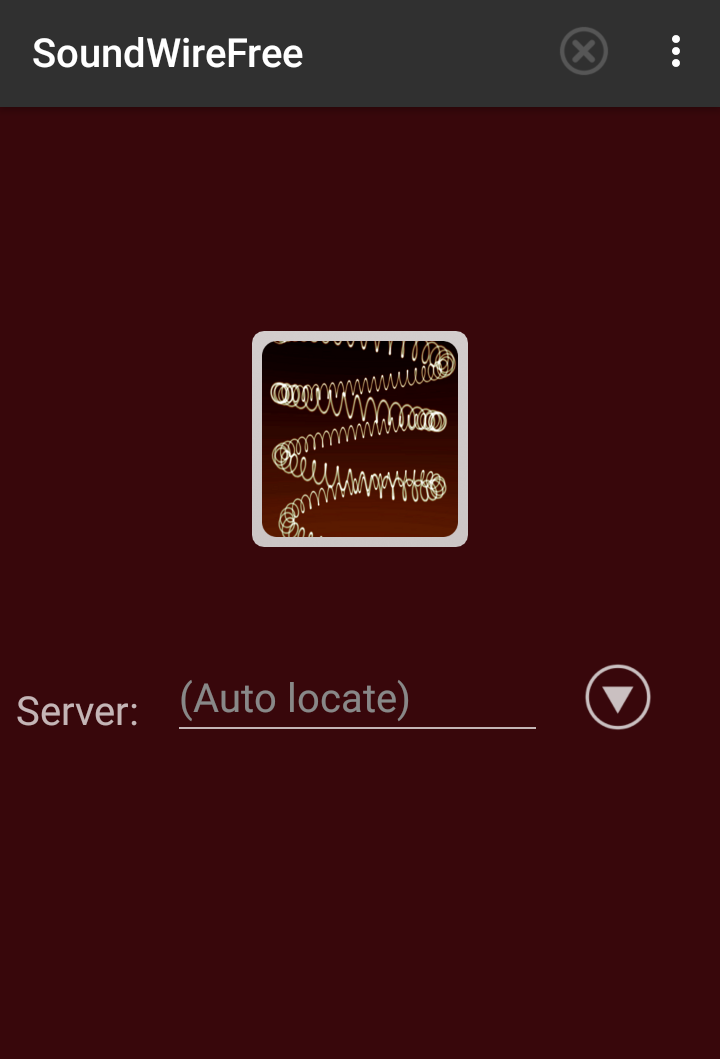 screenshot on my phone.
4-Finally you will only have to touch the big button that is in the center of the screen of your Phone, from there all the audio that you put on your PC will also be heard on your mobile.
As you have seen, the whole process is very easy and the result very satisfactory. I can assure you that this program will get you out of trouble in the unfortunate event that your PC's speakers break down.
Common problems and their solution.
Like everything in life, nothing is exempt from failures and errors, this program is no exception, during the use I have made of it I have presented certain problems, below I will tell you how to solve them.
-The program on your PC does not connect to the local network. This is one of the main errors that you can present, fortunately it is easy to solve, the only thing you have to do is make sure that the program has all the permissions to use your network, that is, configure the firewall of your operating system so that it allows connect to the program and its processes completely.
-The audio is heard with a lot of interference or out of sync. This error is very common and you will surely have it, all you have to do is go to settings and reduce the audio quality, once you hear that everything is perfect, all you have to do is enjoy.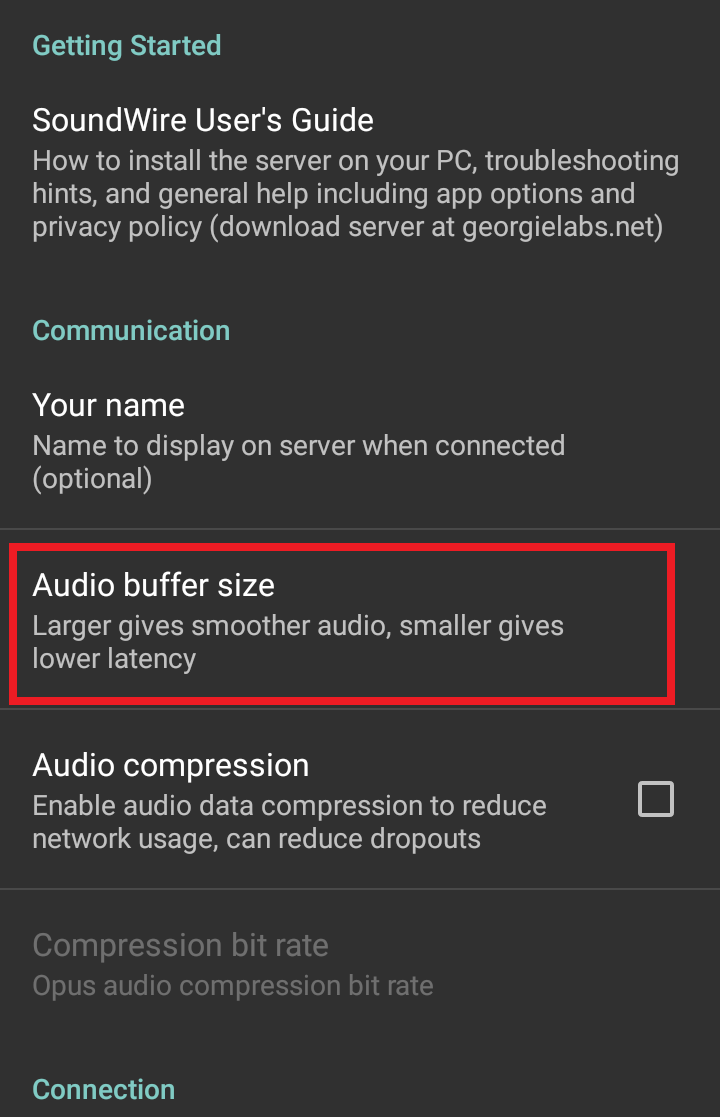 screenshot on my phone.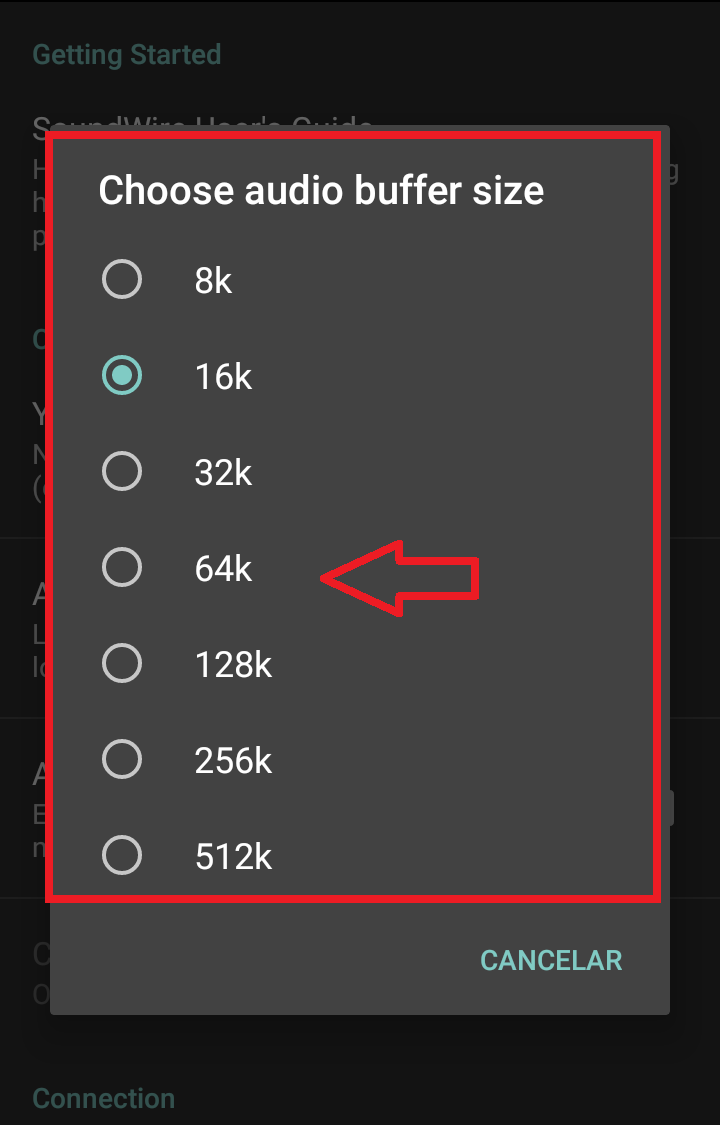 screenshot on my phone.
Advantages.
Knowing how to use the program, I am going to give you a brief summary of the advantages that we have seen that this useful tool has.
-You do not need an internet connection because you use a local network.
-Easy use and configuration.
-Work on any PC regardless of low resources.
-Useful if you want to share your PC audio with friends or if your speakers are damaged.
As my dear friends from geek zone have noticed, the utilities that this excellent tool offers us are simply fantastic. I hope that this article has helped you to know and learn to use this program. If you wish, you can leave me in the comments other options that you know or if you have already used this, your experiences and opinions.
Well friends this has been all for today, very soon I'll be back with more. Thank you very much for taking a few minutes to read this article, I wish you a great and happy day. Greetings.
If you wish you can follow me on my networks.
Twitter