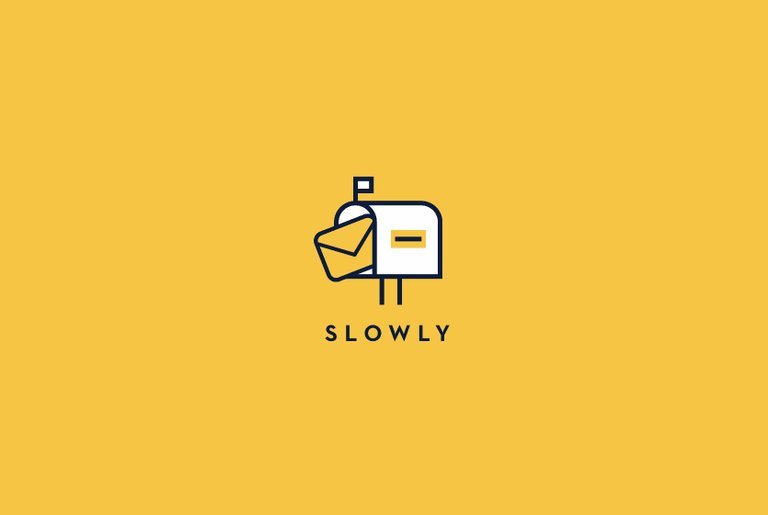 Cover Image
About a week or so ago, I was surfing in the depths of Facebook, where surprisingly they finally recommended an application that caught my attention, before there were some where you could turn your mobile into a Walkie-talkie or where you could send post-it notes, but honestly I saw them as a waste, something for the fun of the moment and nothing more, but what I was seeing was something totally different and that could be considered at its launch as something totally new, original and innovative, although it recycles an old experience but bringing it to the digital world. My dad used to tell me that he made many friends around the world and all that with just writing letters, the most exciting thing was waiting for the other person's response, to be able to see their answer or what story they could tell you, all this methodology is perfectly recreated in Slowly, which is undoubtedly the best app to make friends around the world, recreating to the letter all the aspects involved in sending letters to other people. So without further ado, I have no choice but to tell you about my experience using Slowly.
Hace como una semana más o menos, estuve navegando entre las profundidades de Facebook, donde sorprendentemente por fin recomendaban una aplicación que sí me llamó la atención, antes había unas donde se convertía el celular en un Walkie-talkie o donde se podían mandar notitas post-it, en pero sinceramente las vi como un desperdicio, algo para la gracia del momento y nada más, pero lo que estaba viendo era algo totalmente diferente y que se podría considerar en su lanzamiento como algo totalmente nuevo, original en innovador, aunque se encargue de reciclar una experiencia vieja pero trayéndola al mundo digital. Mi papá me contaba que él hizo muchos amigos alrededor del mundo y todo eso con solo escribir cartas, lo más emocionante era esperar la respuesta de la otra persona, para poder ver su respuesta o qué historia te podría llegar a contar, toda esta metodología es recreada perfectamente en Slowly, la que es sin lugar a dudas la mejor app para hacer amigos en todo el mundo, recreando al pie de la letra todos los aspectos que conlleva enviar cartas a otras personas. Así que sin más dilación, no me queda otra que contarte mi experiencia usando Slowly.
| | |
| --- | --- |
| | |
To simplify things a lot, Slowly is an application designed to recreate that old-fashioned feeling of sending letters, for example if you send a letter to a person in a country far away from yours, the letter will take much longer to arrive, to receive a reply from that person, it will take the same amount of time. Talking to people from Europe and China, I have noticed that my letters sent from Venezuela take approximately 1 to 2 days to arrive. With people from Latin America the time is less but still long, so the app encourages you to write a good paragraph of text so that the response from the other person is really worth the wait. I don't think I would highly recommend this to an anxious person, they are going to suffer a lot if they really want a quick response. Although I think the worst thing is when you send a letter to a person you've been talking to a lot and then they pitifully stop talking to you, there's also the case where you send a letter to someone and they leave you hanging (because yes, this is being implemented in the app, you can see if they read that you sent it) so we could say that there are modern things.
Para simplificar mucho, Slowly es una aplicación diseñada recrear esa sensación antigua de enviar cartas, por ejemplo si le mandas una carta a una persona de un país muy alejado al tuyo, dicha carta durará mucho más tiempo en llegar, para recibir la respuesta de dicha persona, durará el mismo tiempo. Hablando con personas de Europa y China, he notado que mis cartas que se envían desde Venezuela, tardan en llegar aproximadamente de 1 a 2 días. Con personas de Latinoamérica el tiempo es menor pero aún es largo, así que la aplicación fomenta que escribas un buen párrafo de texto para que la respuesta de la otra persona valga realmente la espera. Creo que no le recomendaría mucho esto a una persona ansiosa, van a sufrir mucho si de verdad quieren una respuesta rápida. Aunque creo que lo peor es cuando mandas una carta a una persona con la que has estado hablando bastante y de un momento a otro te deja de hablar lastimosamente, también está el caso de que le mandes una carta a alguien y te dejen en visto (porque sí, esto está implementando en la aplicación, puedes ver si leyeron que lo mandaste) así que podríamos decir que hay cosas modernas.
| | |
| --- | --- |
| | |
During my stay at Slowly I can tell you that I've met some pretty interesting people, like a Brazilian who knew how to write Spanish well because she learned it playing an online multiplayer dance video game, although I think what I've met most are people from China, and although I don't speak the language we communicate through a translator although there are some people from that country who do know English, easily this way and if you're curious you can get to know the cultures of different countries by asking the natives directly. A modern feature that helps a lot in the communication through these virtual letters is that you can obviously send photos if you and the other person agree, but what is really innovative and a bit strange but not so much, is that you can send voice notes, so you can have a more affable and closer communication through audios, if both of you are lazy to write. Also if you get tired of using Slowly and want to have a more fluid conversation, you can easily ask for the other person's phone number, once a Chinese woman asked me for my WeChat, (China's favourite messaging app) so it is totally feasible, what is wrong is to do it at the first message. The application has a series of rules of coexistence so you must follow them so that nothing happens to you.
Durante mi estadía en Slowly te puedo decir que he conocido gente bastante interesante, como una Brasileña que sabía escribir bien español porque lo aprendió jugando un videojuego de baile multijugador online, aunque creo que lo que he conocido más son personas provenientes de China, que aunque no maneje el idioma nos comunicamos mediante traductor aunque hay algunas personas de ese país que sí saben inglés, fácilmente de esta forma y si eres curioso puedes conocer las culturas de diversos países preguntando directamente a los nativos. Una característica moderna que ayuda bastante en la comunicación mediante éstas cartas virtuales es que se pueden obviamente mandar fotos si la otra persona y tú están de acuerdo, pero lo realmente innovador y un poco extraño aunque no tanto, es que puedes mandar notas de voz, pudiendo tener así una comunicación más afable y cercana mediante audios, si ambos tienen flojera de escribir. También si se cansan de usar Slowly y desean tener una conversación más fluida, fácilmente le puedes pedir el número de teléfono a la otra persona, una vez una china me pidió mi WeChat, (la aplicación de mensajería predilecta de China) así que es totalmente factible, lo que está mal es hacerlo al primer mensaje. La aplicación tiene una serie de normas de convivencia así que acatalas para que no te pase nada.
| | |
| --- | --- |
| | |
The app is extremely simple to use, I would say it's made for audiences of all ages, the setup is the simplest thing in the world. As soon as you open the application, what you have to do is say your date of birth, a nickname, your interests or well, the default interests that they let you select (to be able to talk to other people who have the same ones through the search engine), then you create a kind of avatar with which people can get a slight idea of what you look like, then after that you will have the main menu but the ideal is to go to the configuration section and finish setting up your profile by adding a brief description of yourself and specifying more about some topics that you like to attract more attention from other people. Once that is done, we have three main sections, the first one will show us all the recent letters we have received plus a map where we can see where they come from specifically, there is not much more, the second option will be our "friends" in the app, which are those to whom we have sent letters (although if they never respond to you they still appear there, I just delete them), the third one I think is the most interesting, is where we will have the automatic pairing function, where we indicate some preferences and write a letter by default and this is sent to several people as the application considers with a maximum of 3 people, but we can also exceed that maximum by sending letters manually, where the options are more configurable.
La aplicación es sumamente sencilla de utilizar, diría que está hecha para públicos de todas las edades, la configuración es la cosa más sencilla del mundo. apenas abras la aplicación, lo que tendrás que hacer es decir tu fecha de nacimiento, un apodo, tus intereses o bueno, los intereses predeterminados que te dejan seleccionar (para poder hablar con otras personas que tengan los mismos mediante el motor de búsqueda), después te creas una especie de avatar con la cual las personas se podrán hacer una leve idea de tu apariencia, luego ya después de eso tendrías el menú principal pero lo ideal es irse a la sección de configuración y terminar de acomodar bien tu perfil añadiendo una breve descripción de tu persona y especificando más sobre algunos temas que te gusten para llamar más la atención de otras personas. Una vez terminado eso, tenemos tres secciones principales, en la primera se nos mostrarán todas las cartas recientes que hemos recibido además de un mapa donde podremos observar de donde provienen en especifico, no hay mucho más, la segunda opción estarán nuestros "amigos" en la app, que son aquellos a los que hemos mandado cartas (aunque si nunca te responden aún siguen saliendo allí, yo lo que hago es eliminarlos), la tercera creo que es la más interesante, es donde tendremos la función de emparejamiento automático, donde señalamos unas preferencias y escribimos una carta por defecto y ésta se le envía a varias personas según considere la aplicación con un máximo de 3 personas, pero también podemos pasarnos ese máximo mandando cartas de forma manual, donde las opciones son más configurables.
| | |
| --- | --- |
| | |
In conclusion, I believe without a doubt that this is one of the most useful applications currently available in terms of finding friends, although it is obviously not suitable for people who want to communicate more quickly. It's quite simple to use and if you go crazy sending letters you may end up having to answer 8 or 9 letters, I'm telling you, it happened to me once, so it goes from being fun to a bit tiring, at least for me. I've been a bit sad lately, so it's pretty cool to talk to strangers about any topic to get different opinions, I'm glad something like this exists. Plus it can easily entice older people to go back to writing letters like back in the day, thus reliving a nostalgic experience for them. I think I would easily recommend it to all those people who like to write and communicate through long messages, I would describe this application as a pleasant surprise. I hope you give it a try, it's really very good.
En conclusión, creo sin lugar a dudas que está es una de las aplicaciones más útiles que hay actualmente en cuanto a encontrar amigos se refiere, no apta evidentemente para personas que quieran una comunicación más rápida. Su utilización es bastante sencilla y se te vuelves loco mandando cartas puedes que termines teniendo que responder de 8 a 9 cartas, te lo digo yo, que una vez me sucedió, entonces pasa de ser divertido a un poco cansino, por lo menos para mí. Últimamente he estado un poco triste, así que es bastante chévere hablar con extraños acerca de cualquier tema para tener diferentes opiniones, me alegra que algo como esto exista. Además de que fácilmente puede atraer a las personas más mayores a que vuelvan a escribir cartas como en sus tiempos, reviviendo así una experiencia nostálgica para ellos. Creo que fácilmente se la recomendaría a todas aquellas personas a las que les gusta escribir y comunicarse por medio de mensajes largos, describiría está aplicación como una grata y agradable sorpresa. Espero le den una oportunidad, en realidad está muy buena.
---
Todas las imágenes de este post son de mi autoría, exceptuando la portada.