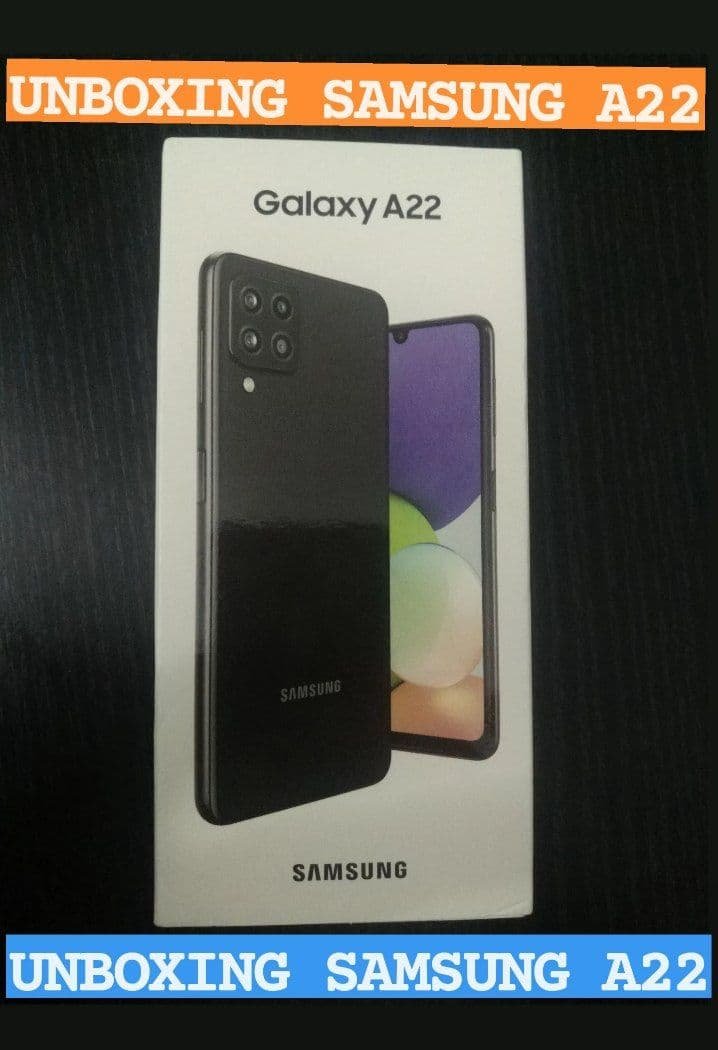 Hello friends of Hive! Today my new cell phone arrived and I will tell you a little about it.
Hola amigos de Hive! El día de hoy me llegó mi nuevo celular y les contaré un poco acerca de él.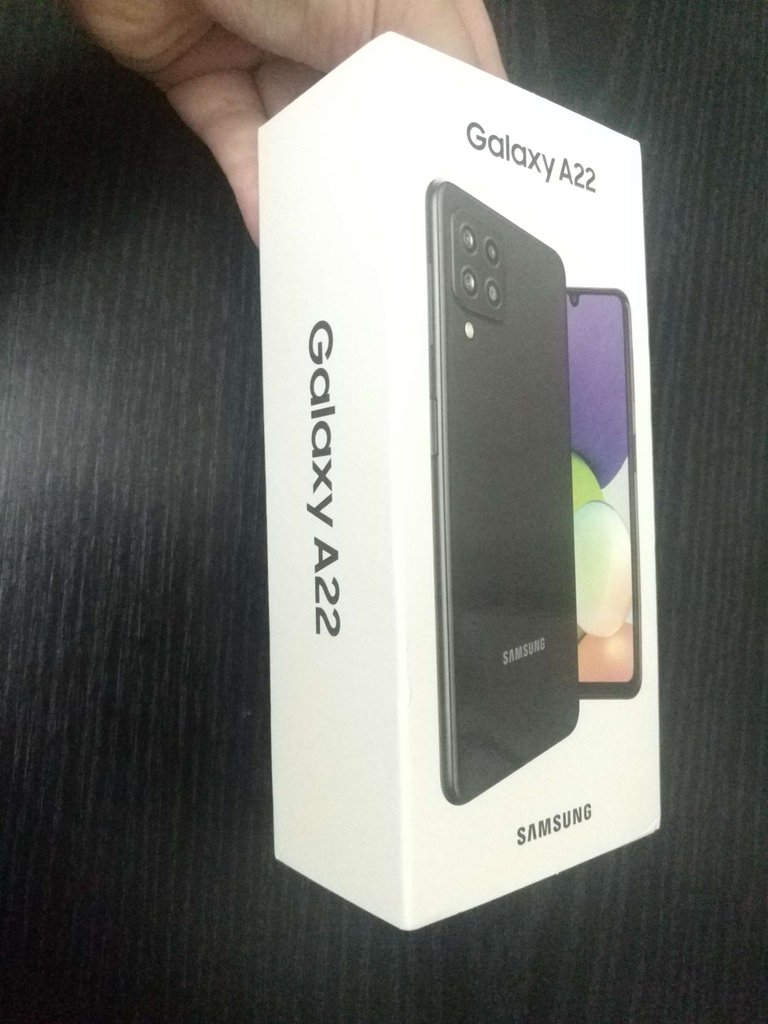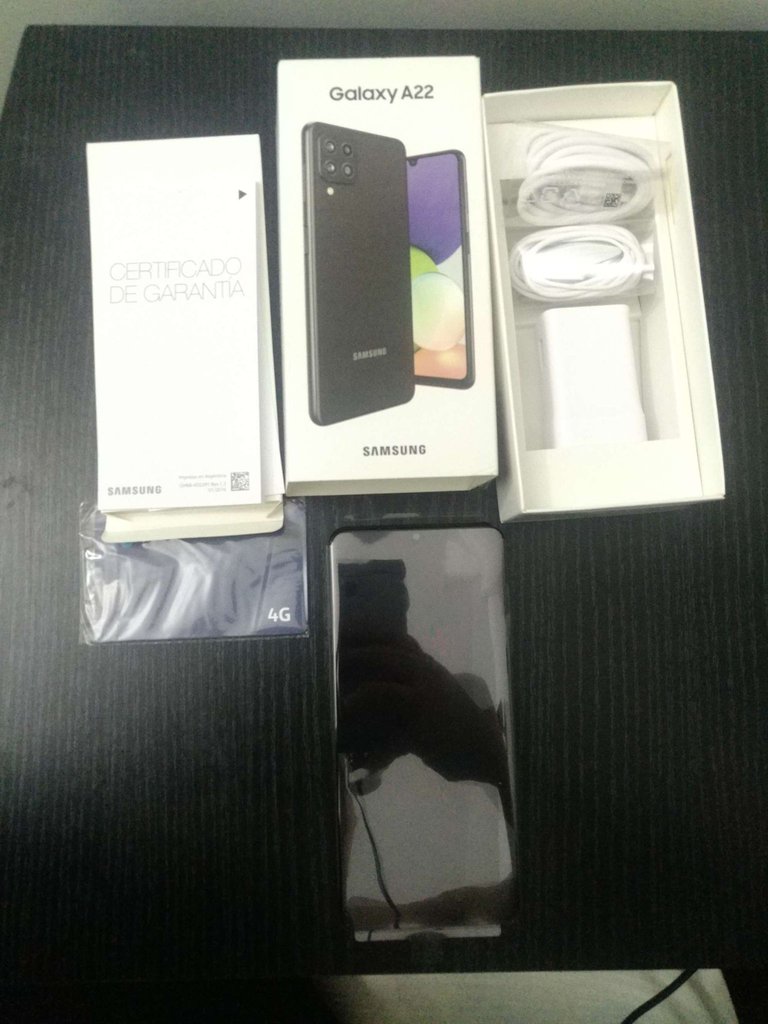 The model I chose was the Samsung Galaxy A22, it came in a box that I honestly imagined would be bigger. Inside it was the phone, charger with USB cable, headphones, warranty certificate and a 4G SIM card.
El modelo que elegí fue el Samsung Galaxy A22, me vino en una caja que la verdad me la imaginaba más grande. En su interior traía el teléfono, cargador con cable USB, audífonos, certificado de garantía y una tarjeta SIM 4G.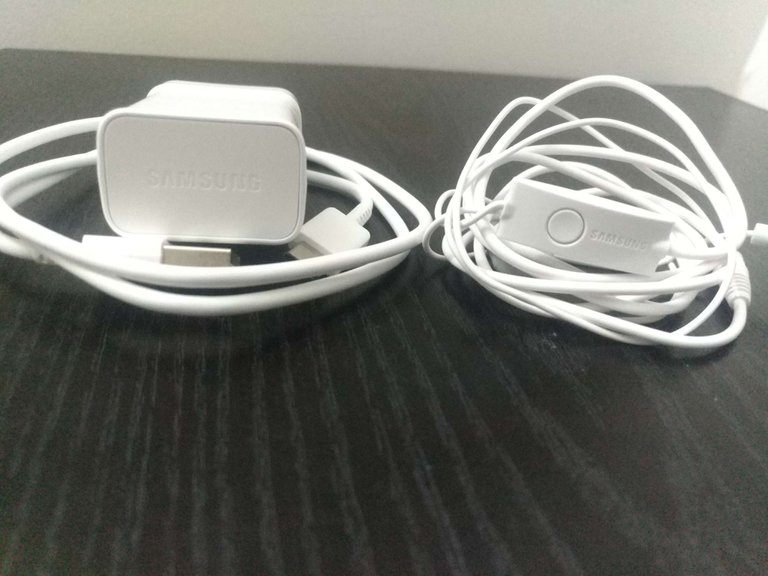 The design of this phone is quite simple, it is made of polycarbonate and its finish is shiny, reflective, which makes it easy for fingerprints to remain. When holding it, as its finish is smooth it is a bit slippery, I recommend buying a case to protect it.
El diseño de este teléfono es bastante sencillo, está hecho con policarbonato y su acabado es brillante, reflejante lo cual hace que se queden las marcas de las huellas fácilmente. Al agarrarlo, como su acabado es liso es un poco resbaloso, yo recomiendo comprarle un case para protegerlo.
On the right side are the volume buttons and a power button that also serves as a fingerprint reader, which I found quite comfortable to unlock the screen. Then in the upper part it only has a small space that is for the microphone.
En el costado derecho están los botones de volumen y un botón para encendido y apagado que también sirve como lector de huellas, cosa que me pareció bastante cómoda para desbloquear la pantalla. Luego en la parte superior sólo tiene un pequeño espacio que es del micrófono.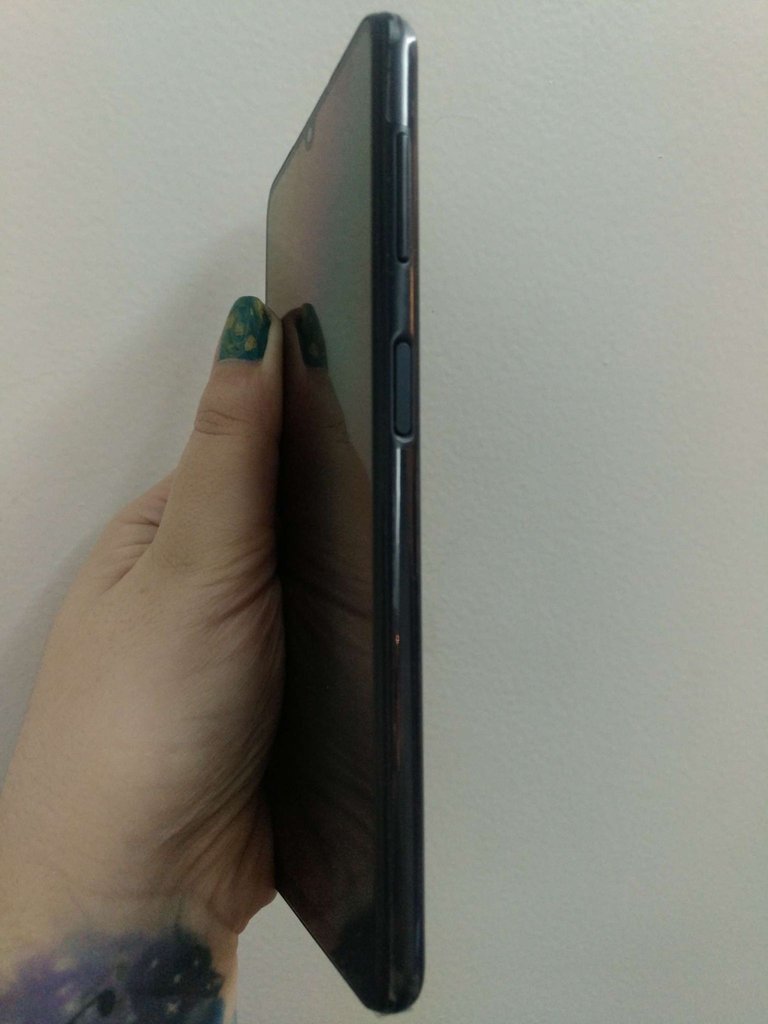 In the lower part it has the type C charging input and a speaker, a 3.5m Jack input and another microphone. Finally on the left side it only has the SIM chip input.
On the front it has a design where the front is used a lot, the screen covers practically the entire space. It should also be noted that the equipment is light and thin, which helps us so that our hands do not tire after using it for a while.
En la parte inferior tiene la entrada tipo C de carga y una bocina, entrada Jack de 3.5m y otro micrófono. Finalmente del lado izquierdo solo tiene la entrada del chip SIM.
Por el frente tiene un diseño donde se aprovecha bastante el frontal, la pantalla abarca prácticamente todo el espacio. También hay que destacar que el equipo es ligero y delgado lo cual nos ayuda para que no se nos canse la mano al rato de usarlo.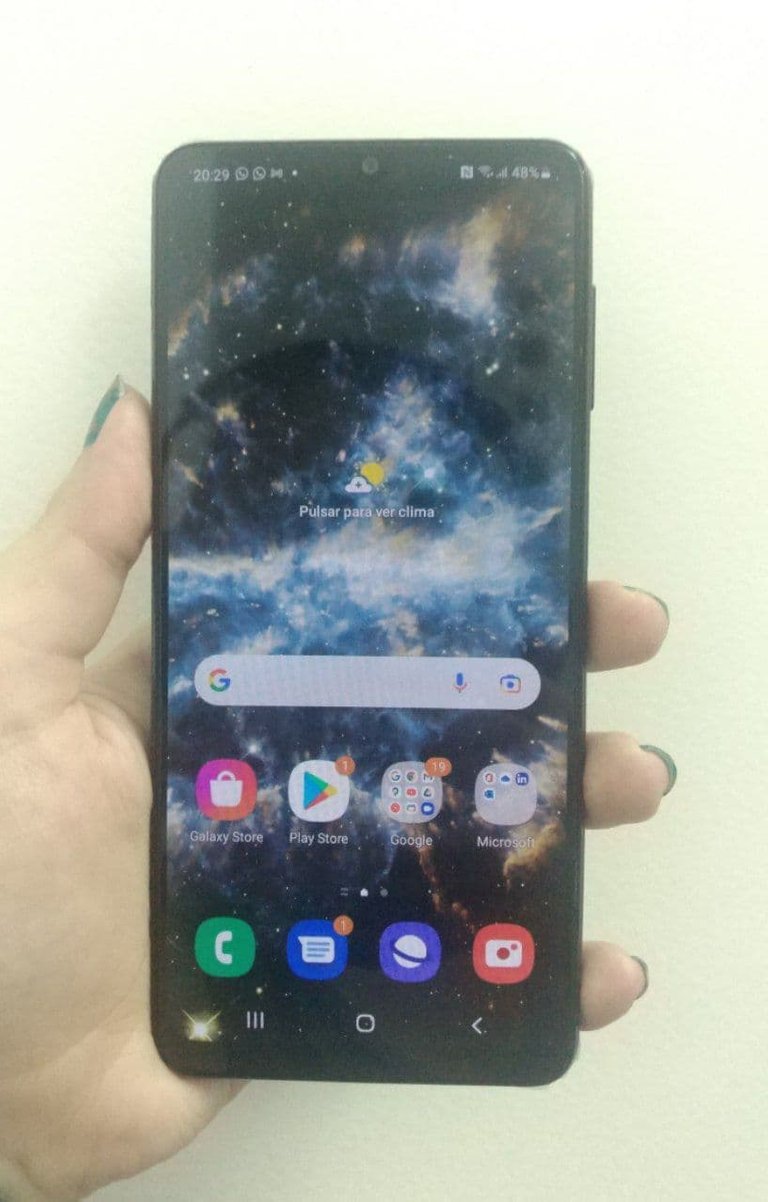 Speaking a little about its most outstanding features, its screen is 6.3 inches and uses Super Amoled technology, although its resolution is 1600x720, it has good image quality.
Hablando un poco de sus características que más resaltan, su pantalla es de 6.3 pulgadas y es de tecnología Súper Amoled, aunque su resolución es de 1600x720 tiene buena calidad de imagen.
It has a 13MP resolution front camera, it is quite wide but it does not have a panoramic mode. On the back it has a 48MP main camera, which offers us good quality of detail, a 2MP macro, an 8MP ultrawide and a 2MP depth camera, F2.4.
Tiene una cámara frontal de 13MP de resolución, tiene bastante amplitud pero no tiene un modo panorámico. Por la parte de atrás cuenta con una cámara principal de 48MP, que nos ofrece buena calidad de detalle, una macro de 2MP, una ultrawide de 8MP y otra de profundidad de 2MP, F2.4.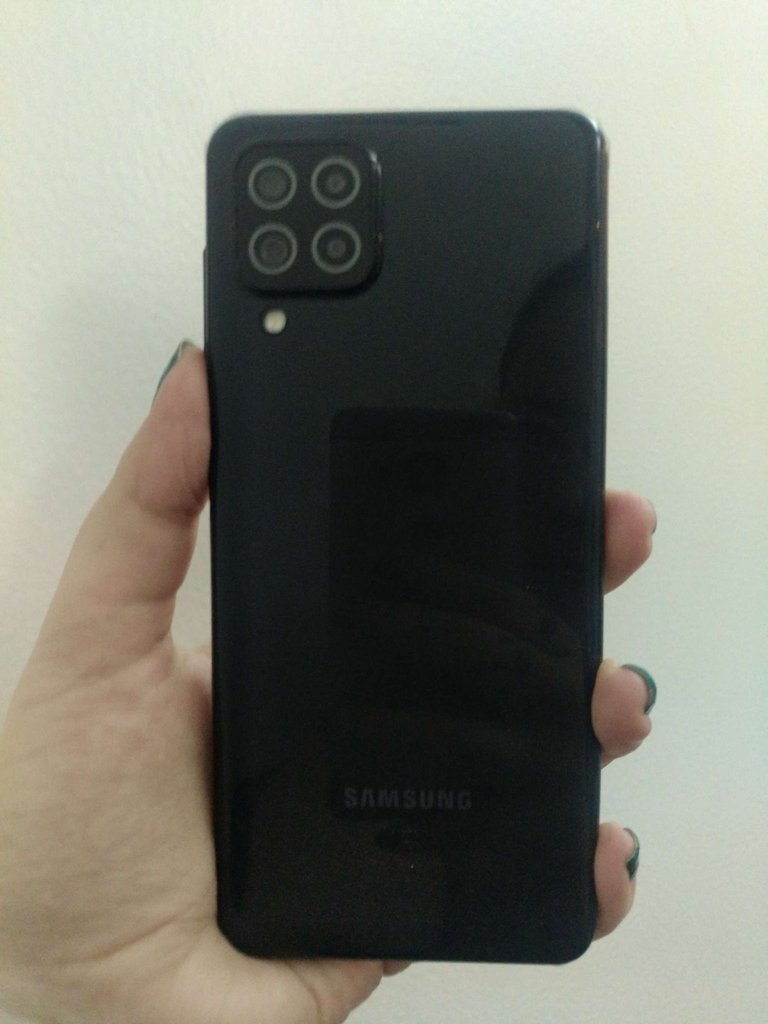 Something that stands out about this model is its long-lasting battery, it has 5000mAh, 15W charging power, and has an ultra-saving mode. To have that quality of battery, I like that it doesn't weigh down the phone.
Algo que destaca de este modelo es su batería de alta duración, tiene 5000mAh, potencia de carga de 15W, cuenta con modo ultra ahorro. Para tener esa calidad de batería, me gusta que no hace pesado el teléfono.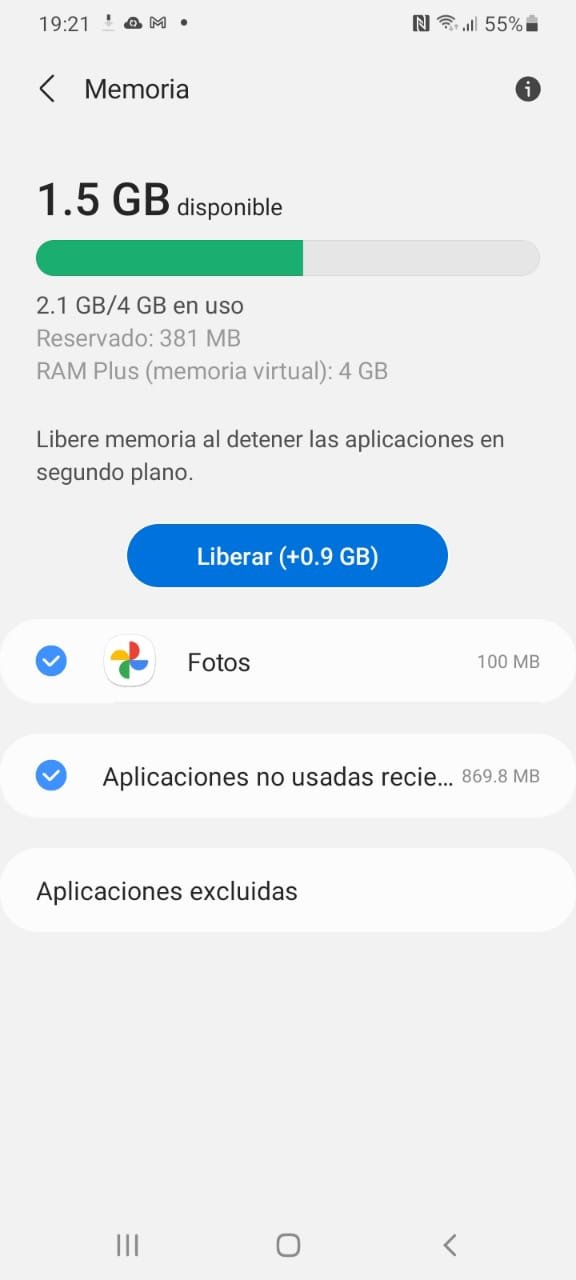 Finally in its performance, it has a processor that is acceptable in terms of quality, it is Helio G80, and it has a good amount of internal storage, this is 128GB and 4GB RAM.
Finalmente en su rendimiento, tiene un procesador es aceptable en cuanto calidad, es Helio G80, y tiene buena cantidad de almacenamiento interno, este es de 128GB y memoria RAM de 4GB.