---

✨English✨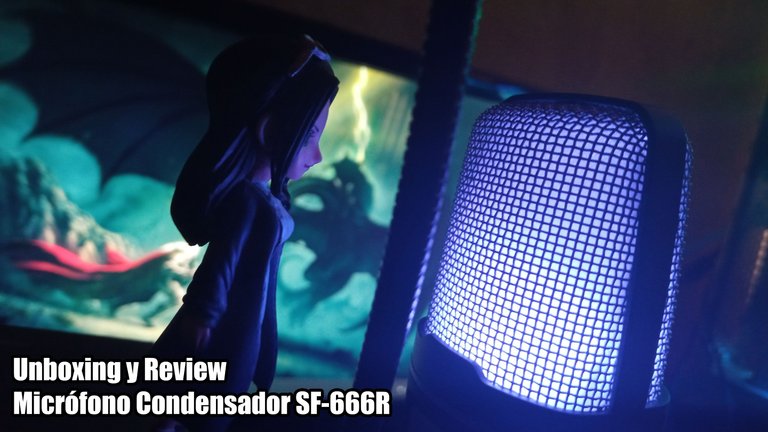 It's been a while since I've really dedicated myself to shoot a video, edit it, and make it as good as possible, I also have time without posting so, I wanted to kill two birds with one stone.
Don't you sometimes feel lazy to create routine content, but when inspiration strikes you get a rush and you are SO excited to make something? regardless of your answer, that's what happened to me in this case.
The text of this post is 100% complementary, I ask you to watch the video, because the review is mainly there, but I'll still comment some little things here.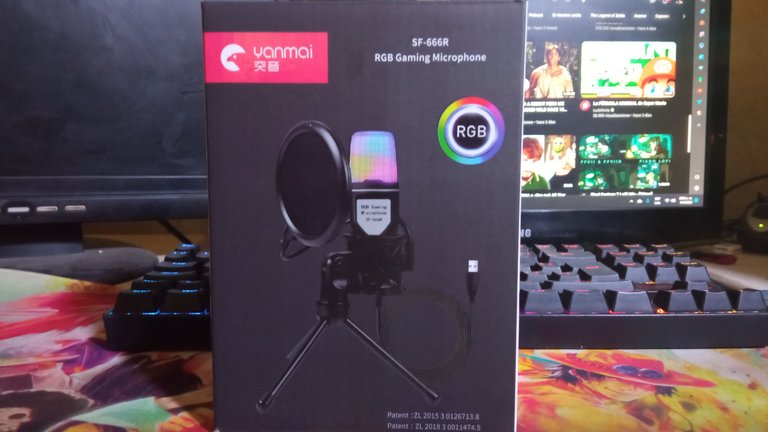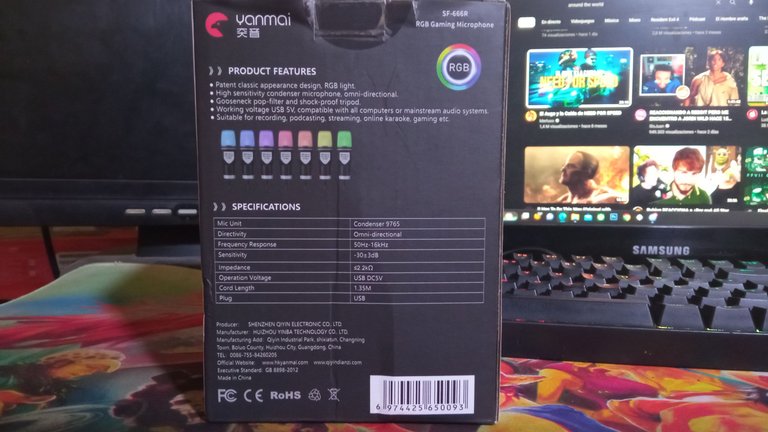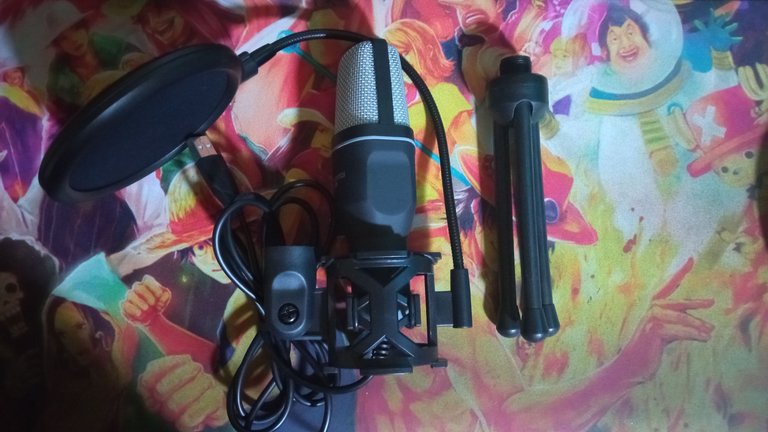 This purchase comes from the need to change my microphone, which is the headset microphone that I've had for a year, a little more may be, and as I was fed up with the fact that the audio from the headphones to the microphone was leaking, I wanted to go for a separate microphone.
Being completely honest, my idea was to go for a better microphone, one of those that streamers or more professional content creators use, but apart from being wildly out of my budget, it seems like an excessive expense at the moment, since I don't use my voice most of the time, I have always preferred text to express myself.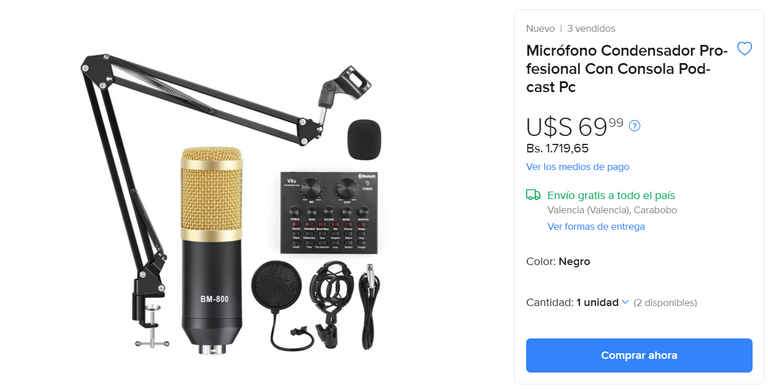 So I decided to go for a more accessible and not so expensive option, at first I was running away from this micro, but I ended up giving a chance to the SF-666, more specifically the R model, which brings RGB, I am surprised to have bought it for 15$ because in Mercadolibre people are somewhat... usurious.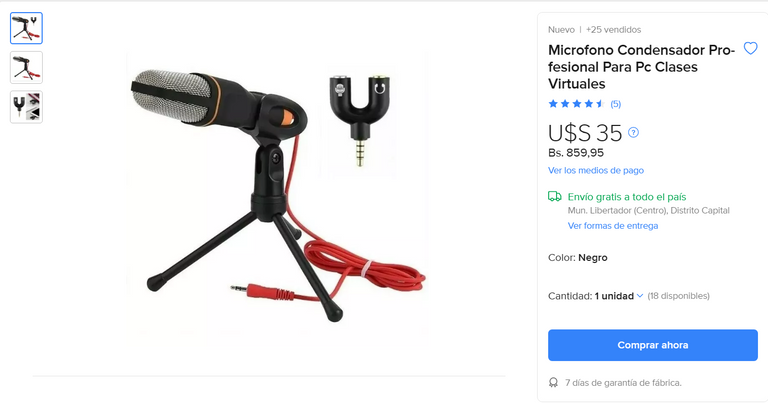 Bad point, they only gave me a one week warranty, which already passed, but when have they ever given you warranty in this country?, so I set out to exploit the micro as intensively as possible during that week, and everything went well [it proceeds to break down on the eighth day], let's hope it continues for a long time.
Something that I didn't indicate in the video, is that at the level of materials, it's all of a fairly basic plastic, brings its flexible pop filter which I don't occupy too much, but that is there, the only thing that worries me a little is that depending on what position you have the pop filter, the micro can be very easy to pull down, the tripod does its function as long as the weight is balanced and don't have the filter too far out.
I must say that the microphone is very sensitive, if you turn off the noise suppression you can hear even the applause of your neighbor's house captured in the microphone [not real experience™], but the OBS suppression works much better with this microphone than with the one I used to use before, which as you can see in my videos, sometimes the voice is cut off or not taken at all since I speak a little low sometimes.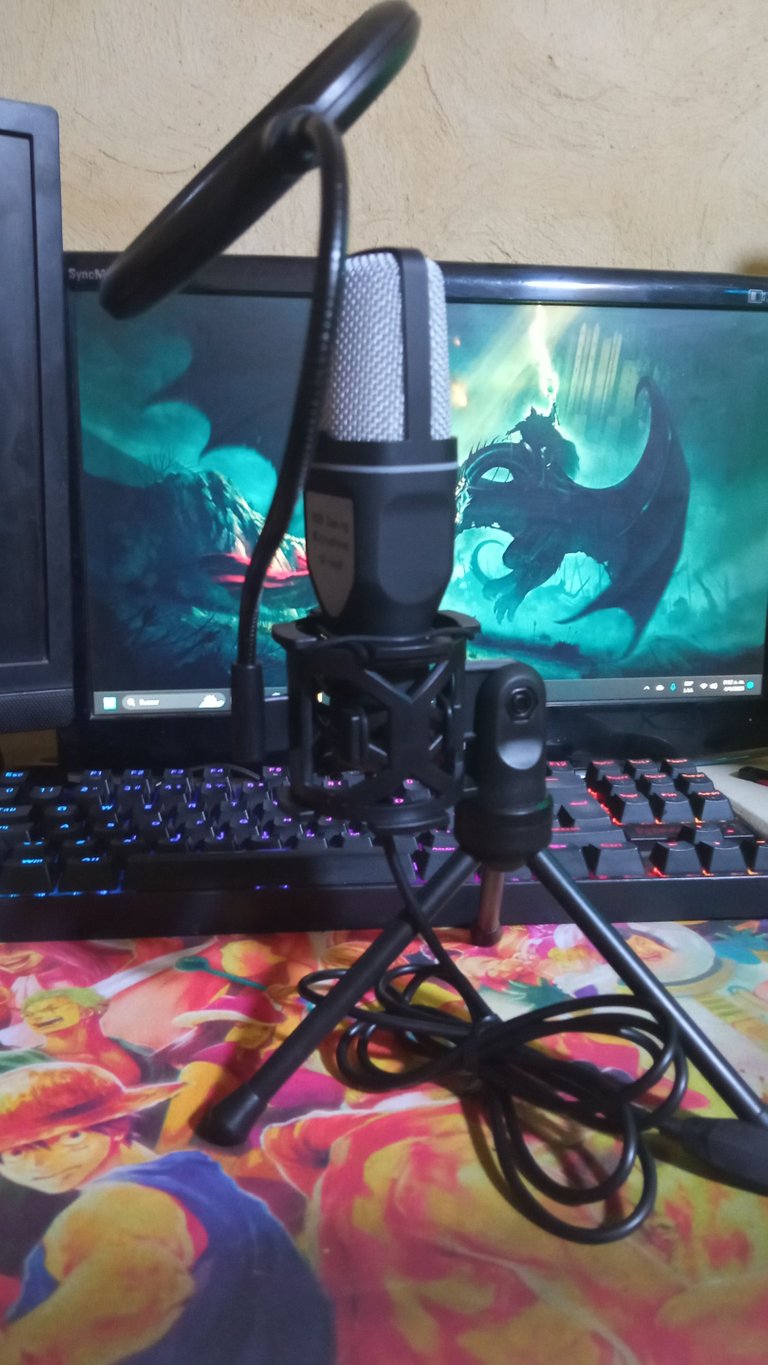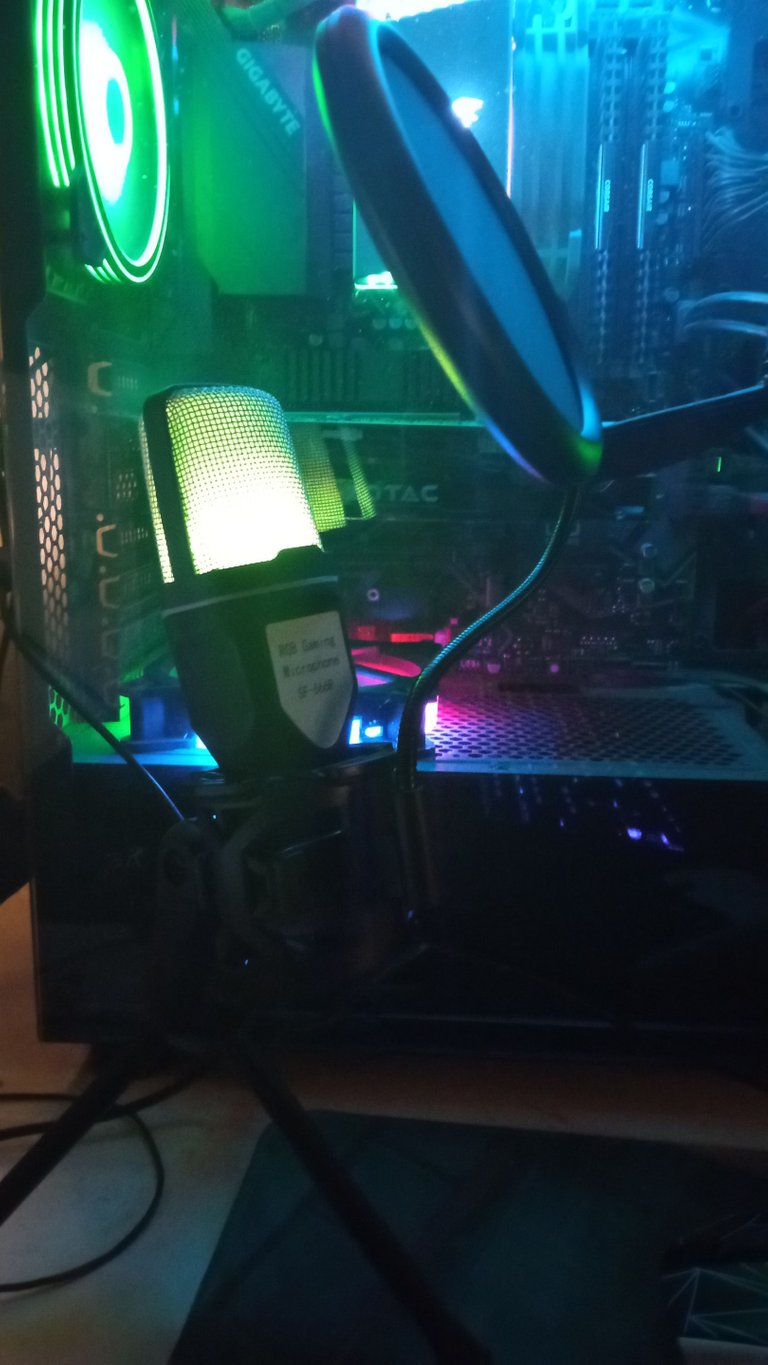 The rest of my impressions are in the video, which again I recommend you to watch, the text of this post has nothing to offer in comparison, still, thank you very much for reading, leave me your doubts and impressions.
See you around, bye bye.
Screenshots and gameplay were recorded by me 📷
Translation with help of DeepL


✨Español✨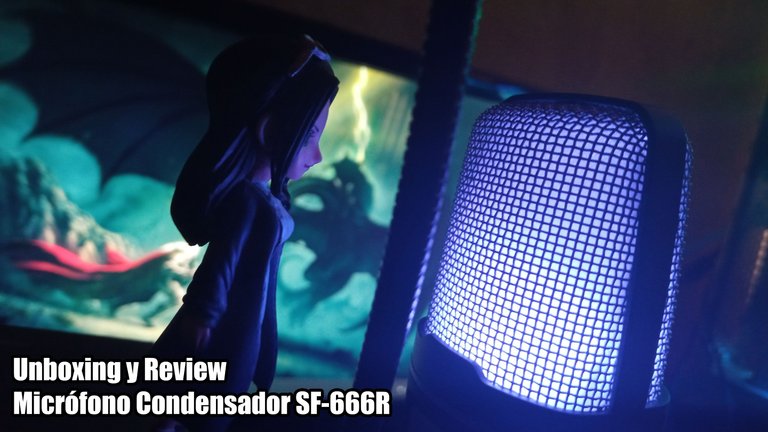 Ha pasado un tiempo desde que me he dedicado realmente a grabar un video, editarlo, y dejarlo lo más bonito posible, en general tengo tiempo sin postear así que, quería matar dos pájaros de un tiro.
¿No les pasa que a veces les da pereza crear el contenido de rutina, pero cuando les llega la inspiración les da un subidón y tienen HARTAS ganas de grabar? indiferentemente de su respuesta, es lo que me pasó a mi en este caso.
El texto de este post es 100% complementario, les pido desde ya que vean el video, pues la review principalmente está allí, sin embargo igual comentaré algunas cositas por acá.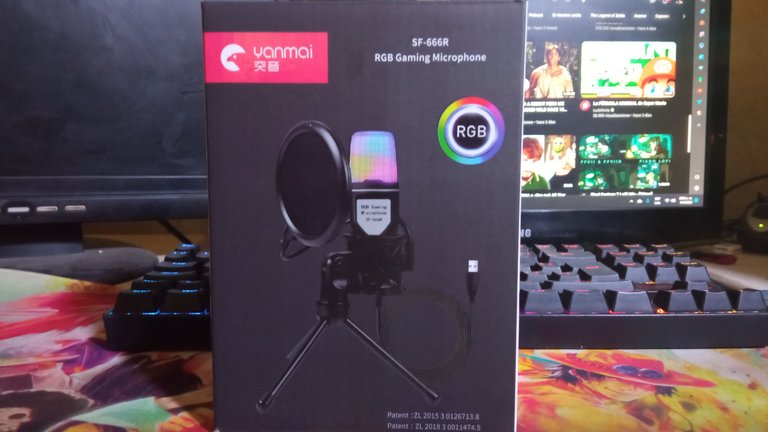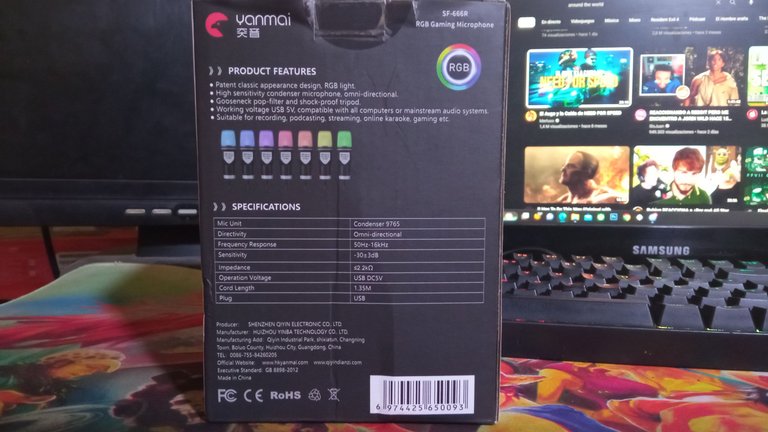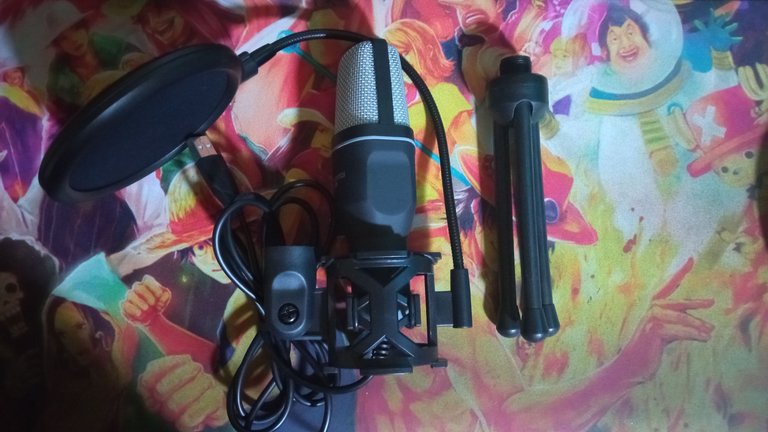 Esta compra parte de la necesidad de cambiar mi micrófono, el cual es el de los audífonos que tengo desde hace un año, un poquito más puede ser, y como ya me tenía harta el hecho de que se filtrara el audio de los audífonos hacia el micro, quise optar por un micrófono independiente.
Siendo completamente honesta, mi idea era irme por un micrófono mejor, de estos que ocupan streamers o creadores de contenido más profesionales, pero aparte de estar salvajemente fuera de mi presupuesto, me parece un gasto excesivo de momento, pues yo no ocupo mi voz la mayor parte del tiempo, siempre he preferido el texto para expresarme.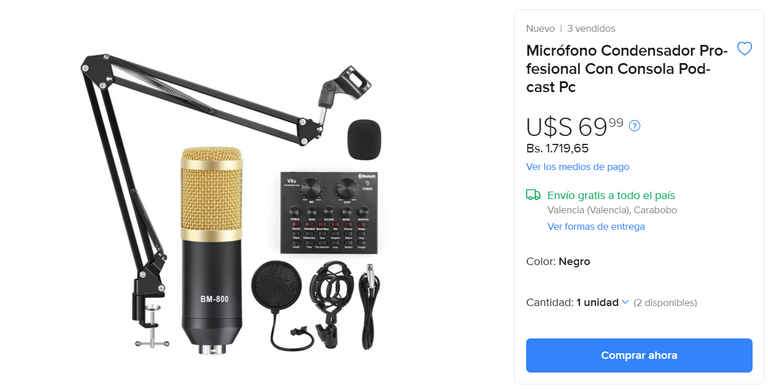 Así que decidí irme por una opción más accesible y no tan costosa, en un principio le huía a este micro, pero terminé dándole una oportunidad al SF-666, más concretamente el modelo R, que trae RGB, me sorprende haberlo comprado por 15$ pues en Mercadolibre son un tanto… usureros.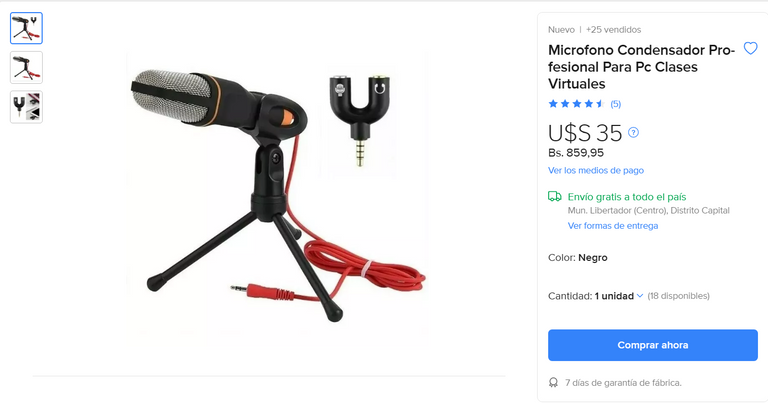 Punto malo, solo me daban una semana de garantía, la cual ya pasó, pero ¿cuándo te han dado garantía en este país?, así que me dispuse a explotar el micro de la forma más intensiva posible durante esa semana, y todo salió bien [procede a estropearse al octavo día], esperemos que así siga durante mucho tiempo.
Algo que no indiqué en el video, es que a nivel de materiales, es todo de un plástico bastante básico, trae su filtro anti pop flexible el cual no ocupo demasiado, pero que está ahí, lo único que me inquieta un poco es que según en qué posición tengas el filtro anti pop, el micro puede ser muy fácil de tirar abajo, el trípode hace su función siempre y cuando el peso esté balanceado y no tengas el filtro muy hacia afuera.
Debo decir que el micrófono es muy sensible, si le apagas la supresión de ruido puedes escuchar hasta los aplausos de la casa de tu vecino captados en el micro [experiencia no real™], pero la supresión del OBS funciona muchísimo mejor con este micrófono que con el que ocupaba antes, que como pueden ir a constatar en mis videos, a veces se corta la voz o directamente no me la tomaba ya que yo hablo un poquito bajo a veces.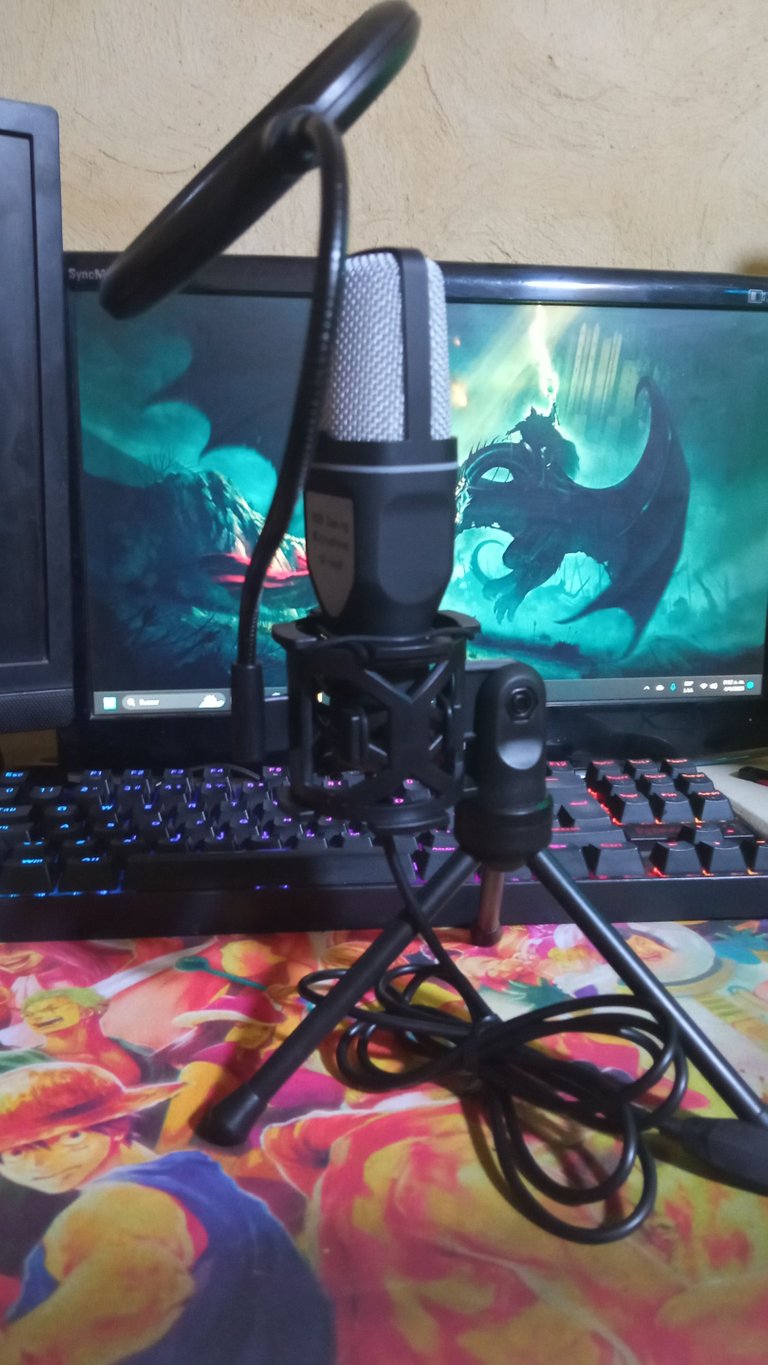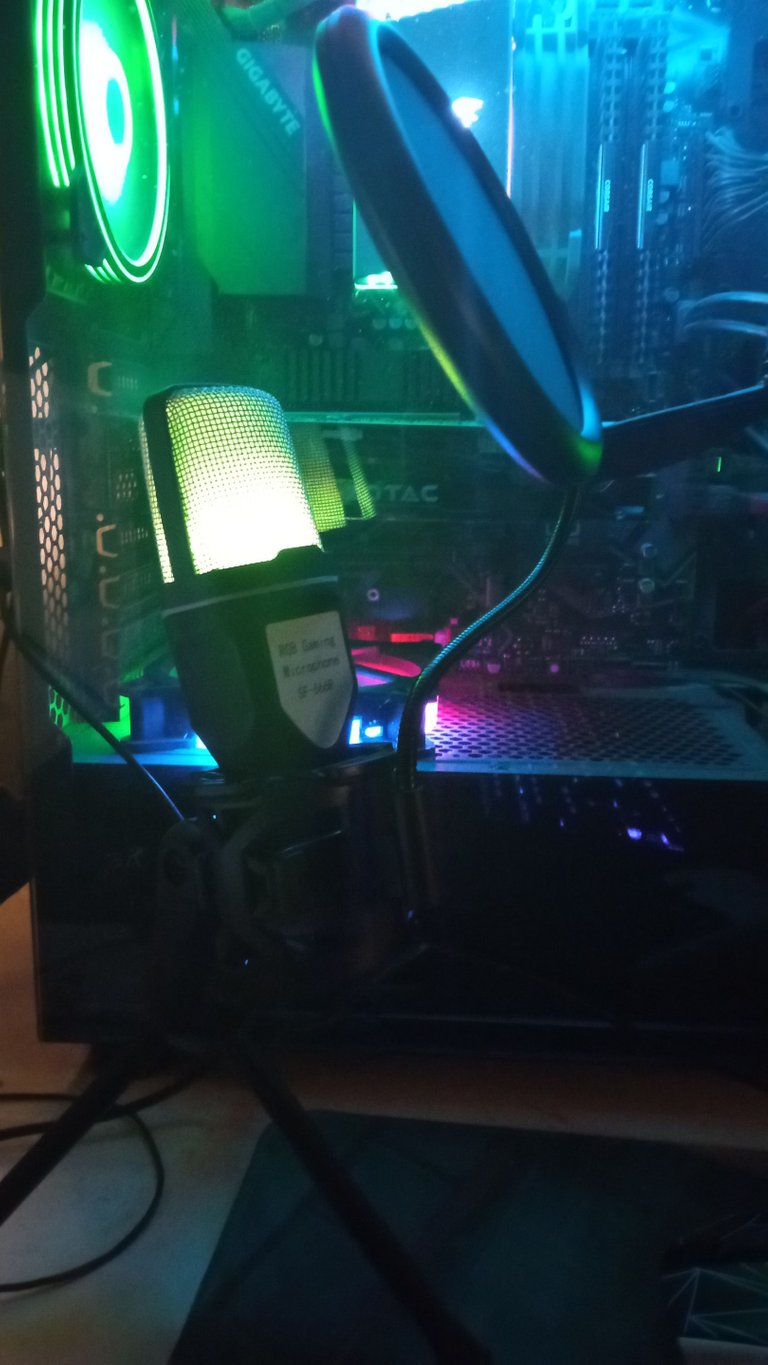 El resto de mis impresiones las tienen en el video, el cual nuevamente les recomiendo ver, el texto de este post no tiene nada que ofrecer en comparación, aún así, muchas gracias por leer, déjenme sus dudas e impresiones.
Nos vemos por ahí, bye bye.
Las capturas, fotos y gameplay fueron tomados personalmente 📷
---
▶️ 3Speak