Hello Hivers, I am back again, amen today I am talking to you about how I have advanced my video editing.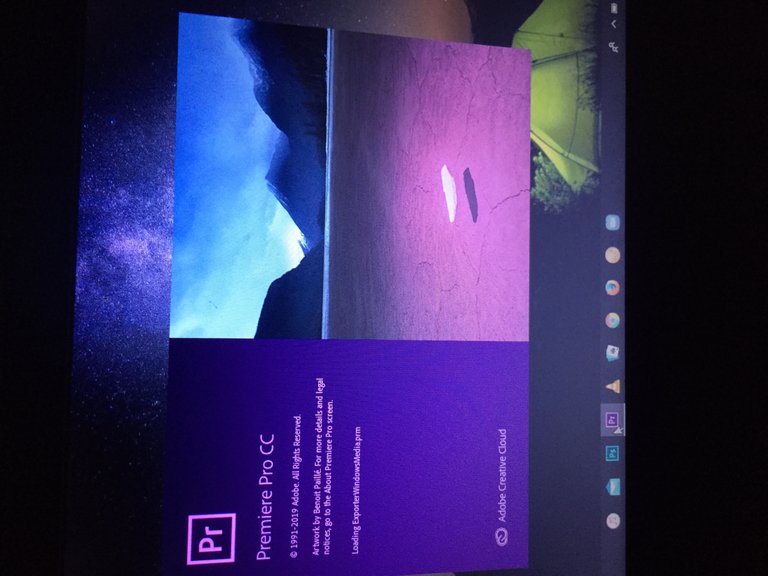 This month is going to make it exactly 2 years since i first started learning about video editing. When I first started, we were so many, and the first thing they asked us to do, was to look for someone who had the Adobe Premier pro app, and I was so reserved, so I had to wait until most people had it before I ask someone for it.
When I got the app, the first thing we were taught to do, was to create a profile. When I did that, the main editing page came up, and the truth is that I nearly freaked out, because it looked so complicated, and I began to wonder where I would start from.
The main reason I chose to learn video editing was because I always had a passion for it, which means even before I started learning, i had seen how it looked like, so when I started working with it, i couldn't believe I was the one working with something I always thought it was so complicated, and nearly impossible.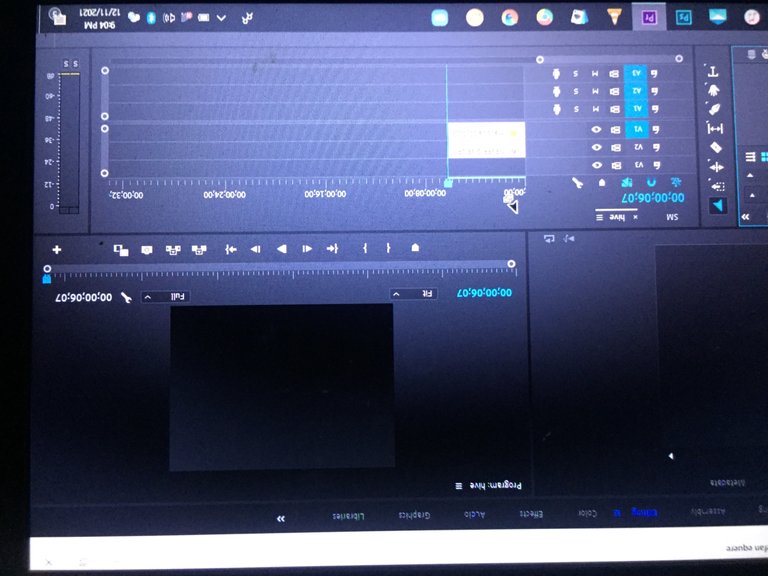 The first basic thing we did, which was quite obvious, was to learn how to import pictures and videos, because without this, you have nothing to used to work.
After this, we then went on to know about trimming, cutting, and replacing.
At this point, I began to wonder if I went there to learn about what I already knew, because anyone can learn how to do those things even from the phone, but I started, so I knew I had to finish.
The first day was basically about this, and I went home with shaky feelings about my continuity, but I decided to continue.
The next day was already more advanced than the first day, which i expected, because when I arrived, there was already a projector, for a little bit of theory, and so we could see what the teacher was doing, and this was when I knew I was ready for something good.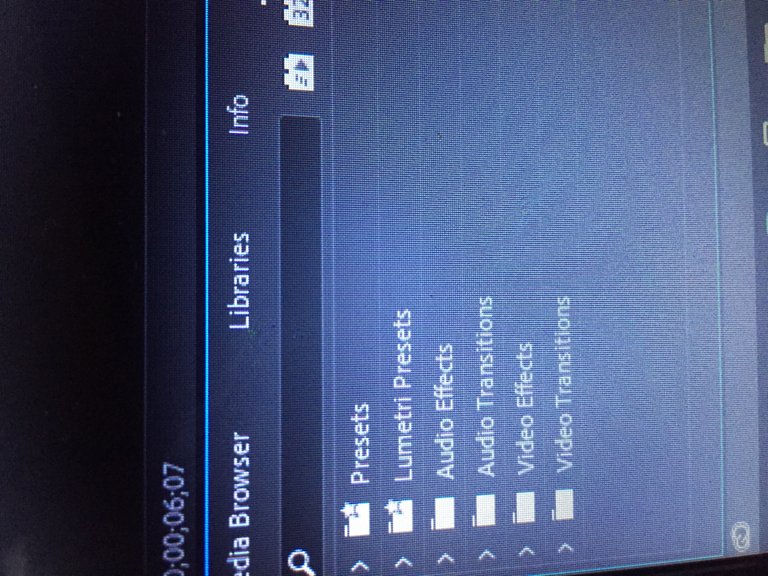 We were grouped into 4 sets of teams, and were told that at the end of the program, we'll be asked to do a group project, as well as an individual project. After about the fourth day, we advanced a little bit, and moved on to transitions and effects, but first transitions.
I always looked at transitions as a few animations, used when moving from
content to content, because all I knew back then, was from PowerPoint, when I got projects in school.
But after classes on video editing it "so much more varieties of transitions which even have categories, which have examples under them.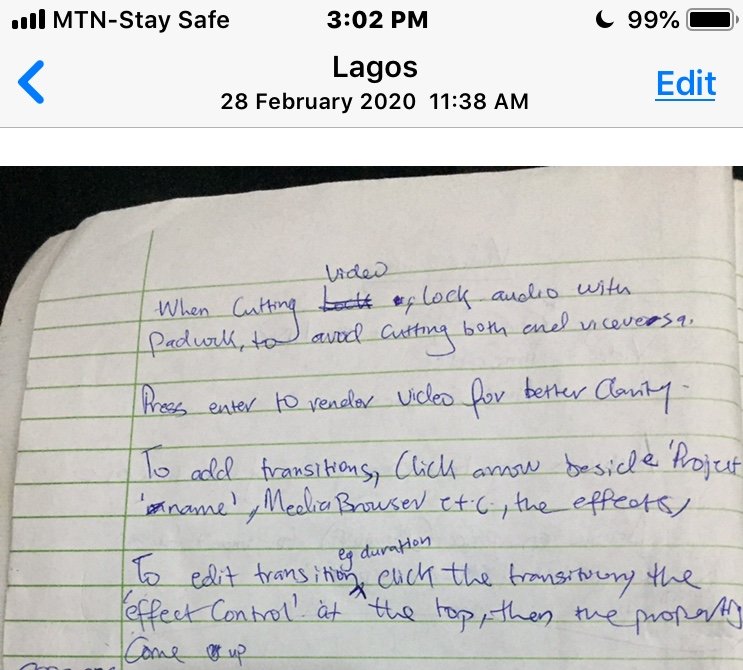 Such include: Wipe, and under wipe, examples are:
Band wipe
Checker wipe
Barn doors
Radial Wipe
Pinwheel
Zigzag blocks
Spiral boxes
Random blocks
Random wipes, e.t.c
Page peel, and examples are:
Iris, and examples are:
Iris Diamond
Iris Circle
Iris Triangle
Zoom, which contains only Zoom Out.
And finally Push, and an example is Slide.
We were then tasked, to make a short film of about 10 to 15 seconds, where we would be tested based on our ability to do basic video editing. We had to import about 2 to 3 videos and pictures, using our knowledge on Cropping and aspect ratio, to frame into the right size, which we were also taught at the beginning. The teacher was not able to go round to see everyone's own, but we showed group members, and they liked mine a lot.
I went home that day, with positive feelings, as I knew we was getting somewhere. When I got home, I also jotted down a few things about transitions, and practiced a little bit in anticipations for the next day.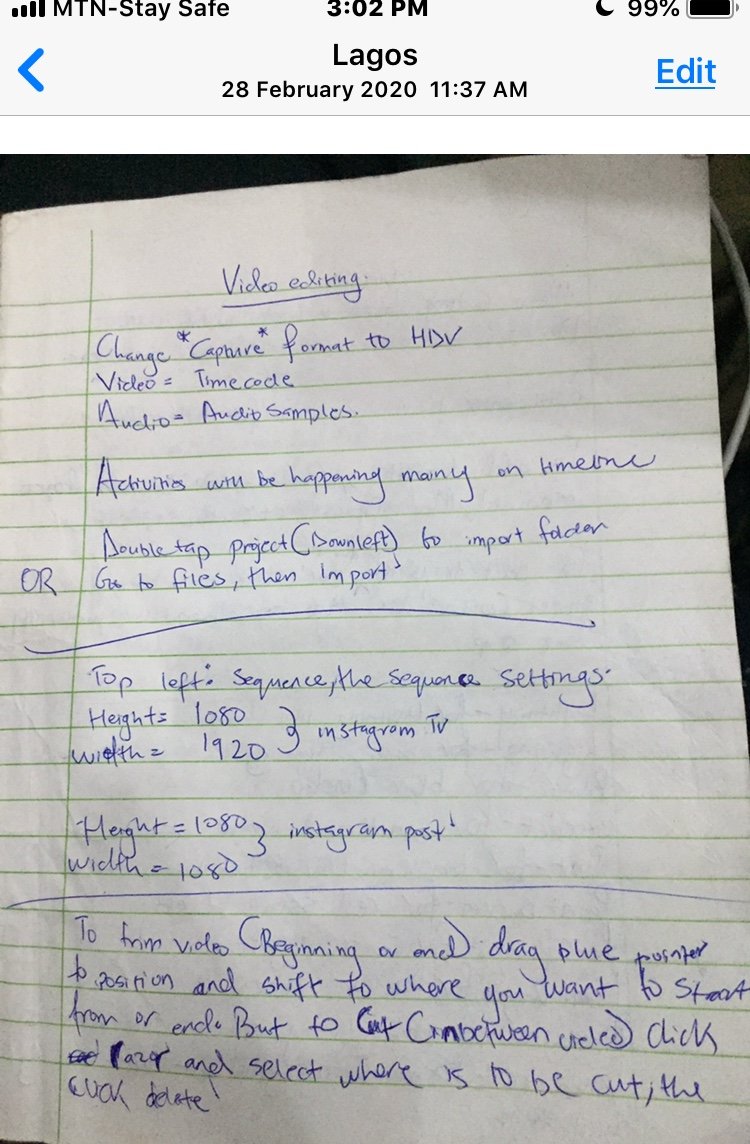 There was a variety of options to choose from, in terms of what to learn, but i chose to learn video editing because i always felt like thats my calling. My cousin who went with me, chose to learn web design, and when we got home, i even gave him some of my knowledge on video editing that i had learnt!
I hope you have enjoyed this, thank you very much and I'll be back soon for part 2 on how events panned out!