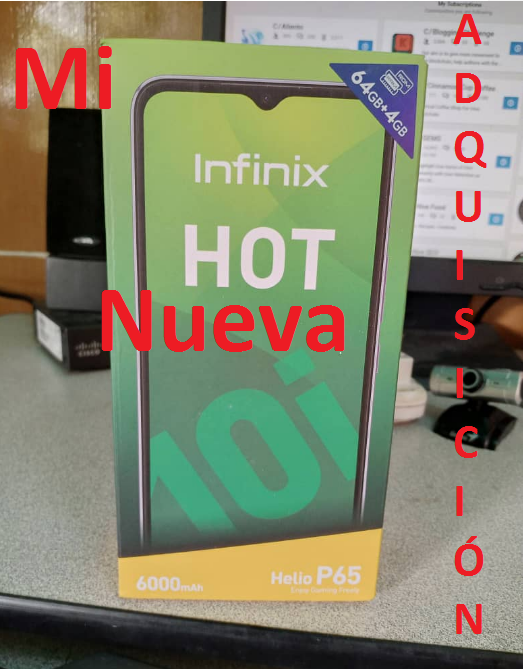 Mi nueva adquisición

Greetings,
Dear friends of @geekzone, the first time I walk through these spaces, I introduce myself to you @soychalbed I am a user of the platform for several months I am married I have four children, and a wife who also devotes time to #hive.
I wanted to share with you the decision I made a few weeks ago, it is the purchase of a new cell phone, I did not change mine since 2014 I think it was already a little saturated use hehe.

Saludos,
Queridos amigos de @geekzone, primera vez que me paseo por estos espacios, me presento ante ustedes @soychalbed soy usuario de la plataforma desde hace varios meses soy casado tengo cuatro hijos y una esposa la cual también dedica tiempo a #hive.
El pasearme por estos espacios es debido a que quería compartir con ustedes la decisión que tome desde hace algunas semanas, se trata de la compra de un nuevo celular, no cambiaba el mío desde el año 2014 creo que ya estaba un poco saturado su uso jeje.
---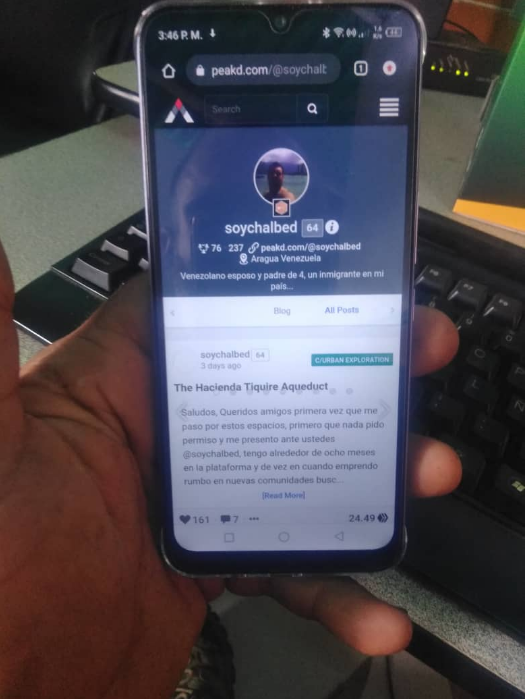 ---
For the purchase of this new equipment, the first decision was very difficult and was to make a power down, I say it was difficult because our HP is saving so many months of work on the platform and I know that for some it is more difficult than for others, this power down I think to stop once I pay off the debt of the amount that cost the equipment that I think will be in about 3 weeks.


I tell you that this purchase is possible because I could have a capital of my other work to replenish it week by week with the income from publications and power down, in addition to this I took advantage of the replacement to get a good team to help me and allow me to share better quality images and content to share.
Para la compra de este nuevo equipo, la primera decisión fue muy difícil y fue la de realizar un power down, digo que fue difícil ya que nuestro HP es el ahorro de tantos meses de trabajo en la plataforma y se que para algunos es mas difícil que para otros, este power down lo pienso detener una vez salde la deuda del monto que costó el equipo que pienso que será en unas 3 semanas más.
Les comento que esta compra es posible a que pude disponer de un capital de mi otro trabajo reponerlo semana a semana con los ingreso que otorgan las publicaciones y el power down, adicional a esto aproveche el reemplazo para buscar conseguir un buen equipo que me ayude y permita compartir mejor calidad en las imágenes y el contenido a compartir.
---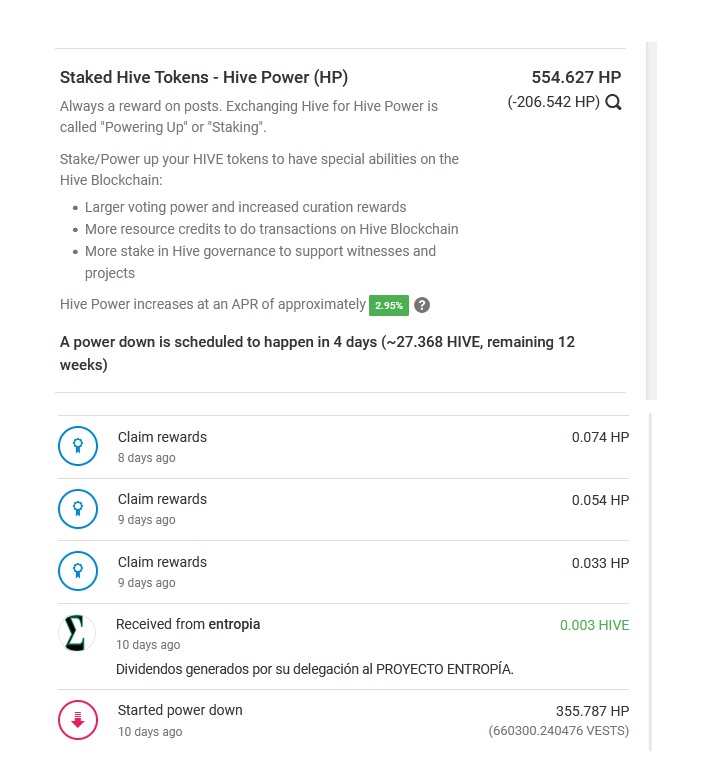 ---
With the money in hand came the choice, I tell them that this part is the hardest of all I swore that the hardest until then was to gather the money, and is that when you go to the stores with money in hand there are many options to choose from, first are the Xiaomi Redmi with its large number of teams and difference in ranges, some as much as I wanted were little considerable by price.
When I stopped considering this option I focused on looking for the Tecno brand equipment, in these I considered some that caught my attention as the Tecno Pova that showed very good performance with p85 processor and 6x128 GB memory, I also liked the Tecno Canmom 17 this offered very good performance and memory and enviable cameras but when I decided it was not available.


Everything mentioned above led me to the brand Infinix, a brand of equipment that I buy and based on many recommendations, this brand brings many options and very good equipment in relation to the price value, then began my search in the brand according to my budget was the range of Infinix Hot 10 in my country Venezuela begin to hover around the prices of the Hot 10 from $ 120, It turns out that in this range I found the Hot 10 Lite comes from 2x32Gb and 3X64GB, then I found the Hot 10 i this offers me a better battery, better processor and several memory options from 4X64, 4X128 and 6X128GB and the Hot 10 S the latter with the same memory configurations as I but with 48mgpx camera.
Con el dinero en mano llego la escogencia, les cuento que esta parte es la mas difícil de todas yo juraba que la mas difícil hasta ese momento era reunir el dinero, y es que cuando vas a las tiendas con el dinero en mano hay muchas opciones para escoger, primero están los xiaomi Redmi con su gran cantidad de equipos y diferencia de gamas, algunos por mas que quisiera eran poco considerables por el precio.
Al dejar de considerar esta opción me enfoque en buscar los equipos marca tecno, en estos considere algunos que llamaron mucho mi atención como el Tecno Pova que mostraba muy buen rendimiento con procesador p85 y con memoria de 6x128 GB, también me gusto mucho el Tecno Canmom 17 este ofrecía muy buen rendimiento y memoria y una cámaras envidiables pero cuando me decidí no estaba disponible.
Todo lo antes mencionado me llevo a la marca Infinix, marca del equipo que compre y basado en muchas recomendaciones, esta marca trae muchas opciones y muy buenos equipos con relación al precio valor, entonces empezó mi búsqueda en la marca según mi presupuesto estaban las gamma de los Infinix Hot 10 en mi país Venezuela empiezan a rondar los precios de los Hot 10 desde los 120$, resulta que en esta gama encontré los Hot 10 Lite viene de 2x32Gb y de 3X64gb, después encontré los Hot 10 i este me ofrece mejor batería, mejor procesador y varias opciones de memoria desde 4X64, 4X128 y 6X128GB y los Hot 10 S estos últimos con la mismas configuraciones de memoria que los i pero con cámara de 48mgpx.
---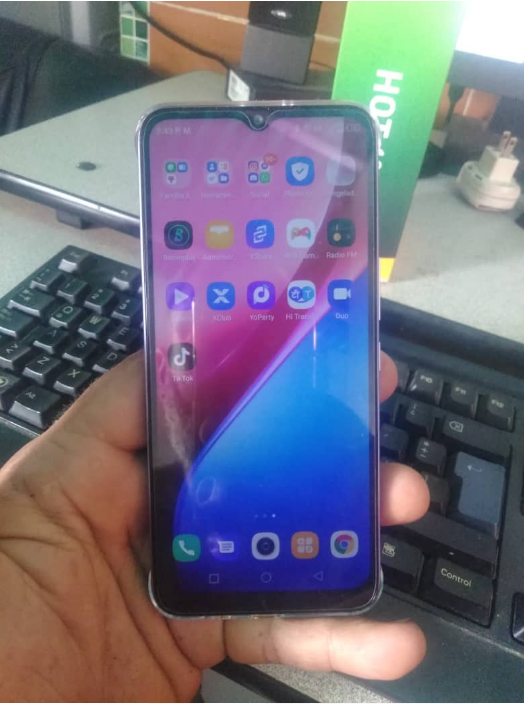 ---
At the time of ordering I make the decision to purchase the Hot 10 i of 4X128GB, I place my order and the store tells me to wait while they bring it from the warehouse, I wait anxiously but quiet, 40 minutes pass and they tell me that I apologize but the equipment was not available, well I leave the store a little sad but I continue in my search, I tell you a secret the equipment was selling at $ 165 and in other stores, the minimum was $ 180 which led me to think that they decided not to sell it to not lose money.
The next morning I continue in search of the team, I make some quotes in nearby cities and all tell me that the team is out of stock, and who has it and the amount of sales was higher than my budget, which made me return to the store the day before and buy the same team but with the memory of 4x64GB with a cost of $ 155 with this price the store gives you two gifts that were the tempered glass and headphones.
A la hora de pedir tomo la decisión de adquirir el Hot 10 i de 4X128gb, hago mi pedido y en la tienda me dicen que espere mientras lo traen del almacén, espero con ansias pero tranquilo, pasan 40 minutos y me dicen que los disculpe pero que el equipo no estaba disponible, bueno me retiro de la tienda un poco triste pero sigo en mi búsqueda, les cuento un secreto el equipo me lo estaban vendiendo en 165$y en otras tiendas lo mínimo era 180$ lo que me llevo a pensar que fue que decidieron no venderlo para no perder dinero.
A la mañana siguiente sigo en la búsqueda del equipo, realizo algunas cotizaciones en ciudades cercanas y todas me dicen que el equipo se encuentra agotado, y quien lo dispone ya el monto de venta era superior a mi presupuesto, lo que me hizo regresar a la tienda del día anterior y comprar el mismo equipo pero con las memoria de 4x64GB con un costo de 155$ con este precio la tienda te da dos obsequios que fueron el vidrio templado y unos audífonos.
---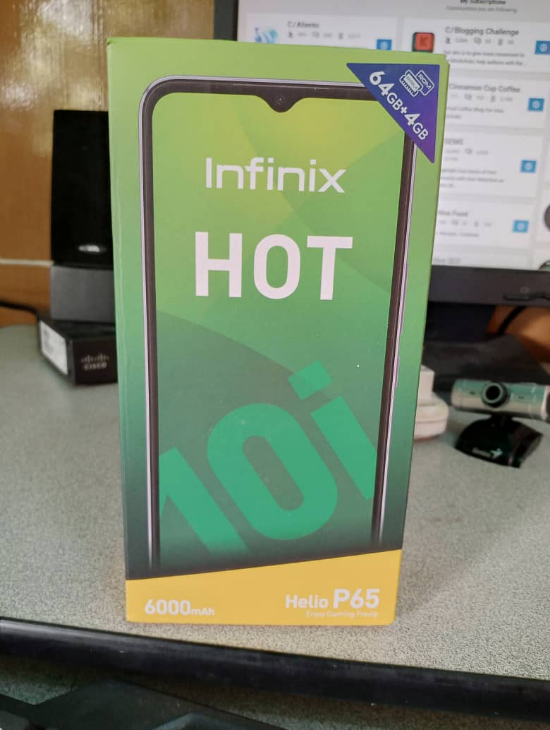 ---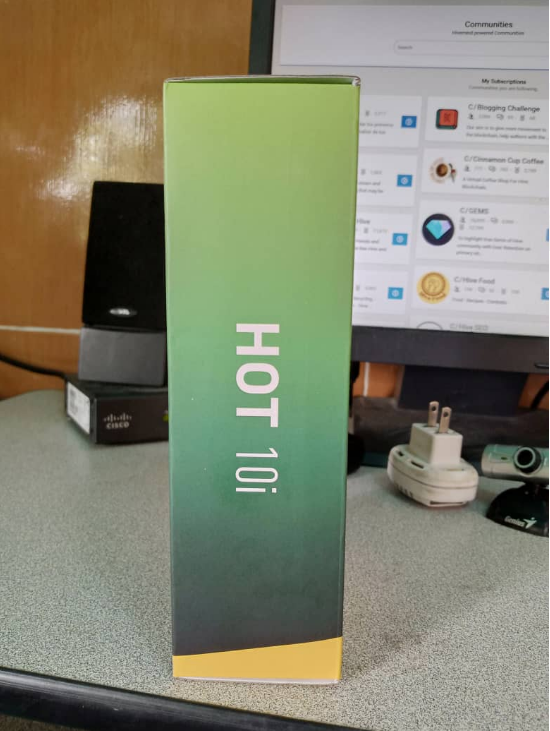 ---
This team despite not having 4 cameras or 48mgpx resolution takes very good and sharp photos, the selfie camera is 8mgpx and has flash, which very few teams of the previously seen offered, the team is quite fast in its operation and quite efficient in memory, with the pack of apps that brings factory only consumes 12 GB of internal storage.
With the purchase of this equipment, I hope to dabble more in the world of videos and upload quality content with them, on the other hand, to have a good battery I can take pictures in many remote places to share very good content.
Este equipo a pesar de no tener 4 cámaras ni 48mgpx de resolución toma fotos muy buenas y nítidas, la cámara de selfie es de 8mgpx y tiene flash, cosa que muy poco equipos de los antes visto ofrecía, el equipo es bastante rápido en su funcionamiento y bastante rendidor en la memoria, con el pack de apps que trae de fabrica solo consume 12 GB del almacenamiento interno.
Con la compra de este equipo espero poder incursionar más en el mundo de los videos y subir contenido de calidad con ellos, por otro lado al tener buena batería puedo tomar fotos en muchos lugares retirados para compartir muy buen contenido.
---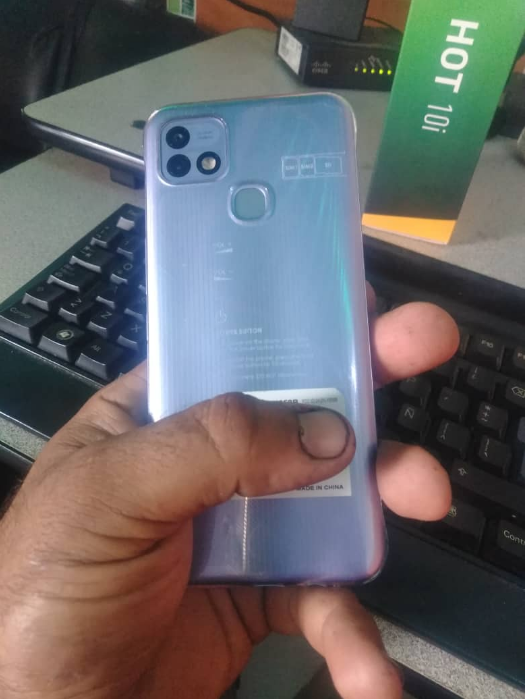 ---
Thanks for joining me in my odyssey to acquire my new equipment I recommend it, it is very functional for the price and if we manage to manage in a good way with this equipment we can gather to acquire a much better one or perhaps replace our laptop or PC.
---
Gracias por acompañarme en mi odisea para adquirir mi nuevo equipo se los recomiendo, es muy funcional por el precio y si logramos administrarnos de buena manera con este equipo podemos reunir para adquirir otro mucho mejor o quizás reemplazar nuestra laptop o PC.
---
Thank you for the space and thank you for reading me, God bless you greatly.
---
Gracias por el espacio y gracias por leerme que Dios les bendiga grandemente.
The photos are of my property taken with my cell phone ZTE Blade Z971 and the Infinix Hot 10 i.
---
Las fotos son de mi propiedad tomadas con mi celular Zte Blade Z971 y el Infinix Hot 10 i.
---