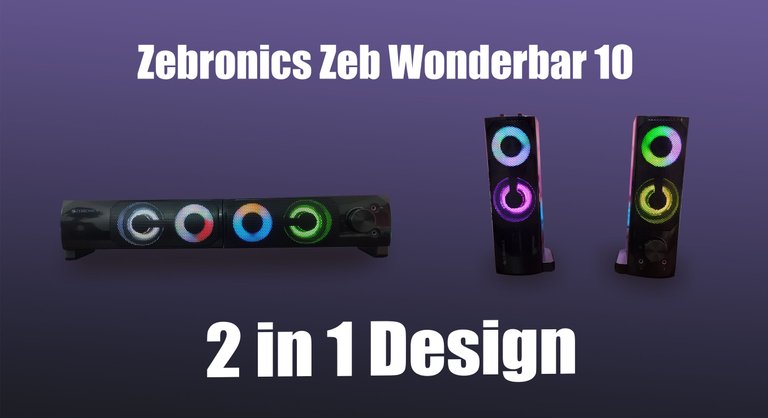 Zebronics Zeb Wonderbar 10
Today I brought a new speaker for my laptop. This speaker is from a brand called Zebronics. When it comes to service Zebronics provide one of the best services in India and this product was having 1-year warranty. The main reason I went for this speaker over the other speakers was the reason that it has 2 in 1 Design and the RGB. I think the RGB itself will cost more than the speaker as it's a dynamic RGB and by the way, we don't have any control over the colour but it's in rainbow mode. The sound quality is really good for a USB powered 10W speaker (5W +5W) and also the speakers are louder than my home theatre speakers.
I got it for 699 INR ~ (9 USD).
---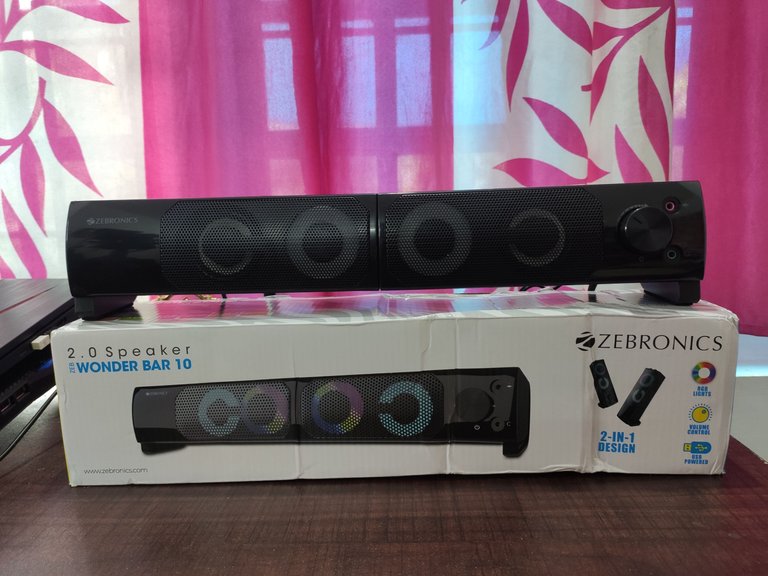 There was no user manual or any other paperwork inside the box. The only thing you can find inside the box is the speaker.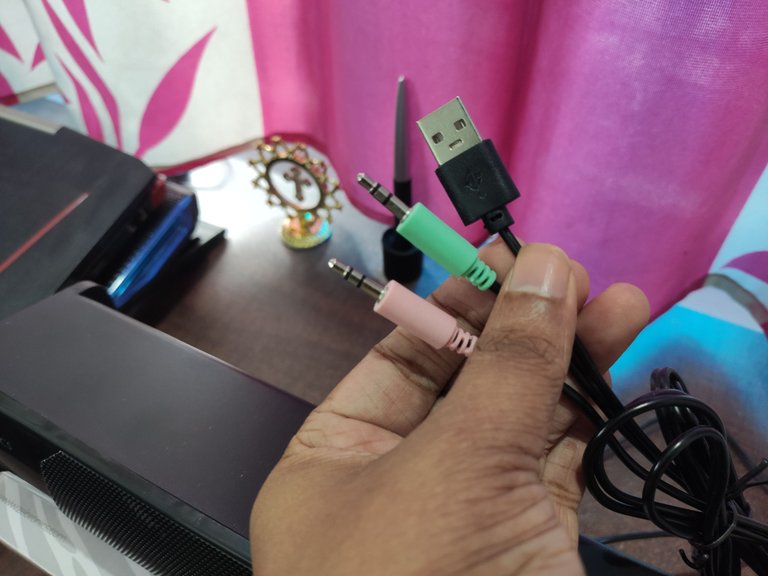 This speaker has cables like a 3.5mm Audio Jack (AUX), Mic and USB at the end.

On the front, This speaker has Volume Control / Power OFF, 3.5 Audio Jack output port for headphones and Mic input ports for an external 3.5mm mic.

At the back, there are two vents for high bass.
---

I really like the 2 in 1 Design as we can use it as a 2.0 Speaker or as a Soundbar. The soundbar will be ideal for TV and 2.0 mode will be ideal for laptops.
---
Sound Quality
The sound quality is really good compared to other speakers in its price range. The bass is decent and the table is good. The sound starts to clip/break at the highest volumes and I recommend using it at 70-80% volume for the best audio quality. The speaker is very loud even at 70% volume.
---
Conclusion
The Zebronics Zeb Wonderbar 10 is one of the best speakers that I could find under 1000Rs budget. With extraordinary features like Dual design, RGB and audio input and output ports the Zeb Wonderbar 10 stand out from other speakers in its price range. Some features that we see in this speaker are not even found in high-end speakers. I really liked the design and I would like to see the design in every other brand. With that being said, I would definitely recommend this speaker as it has good audio quality.
---
all the images used in this blog were taken by me, using my smartphone. I used photoshop cc for editing the images.