English
Hello hive friends, welcome to a new post where I will tell you about some wireless headphones I bought.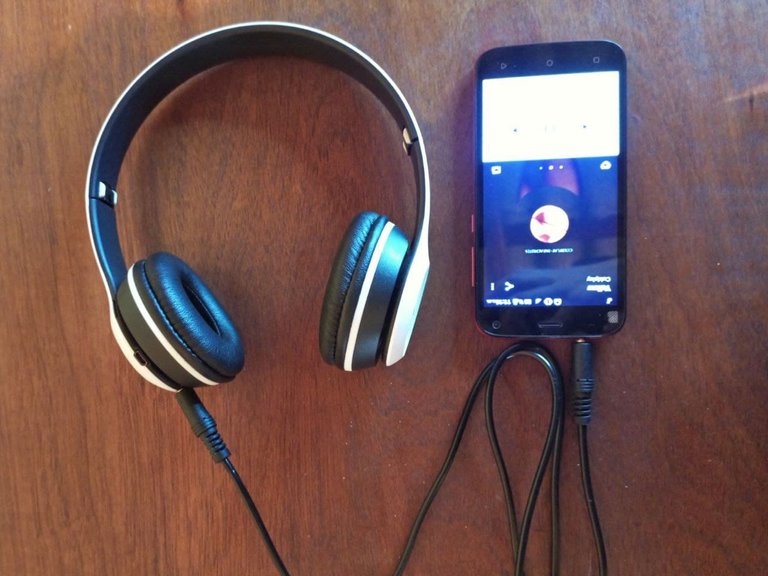 I managed to acquire these headphones after an outing to the mall where I was helping my mom with shopping, we entered a technology store and I saw them; I remembered that my sister had told me about them some time ago, she told me about some features and then I thought they were very good, as I was already in the place and I had the money I decided to buy them, I had wanted a new headphones for a long time so I was happy with my purchase.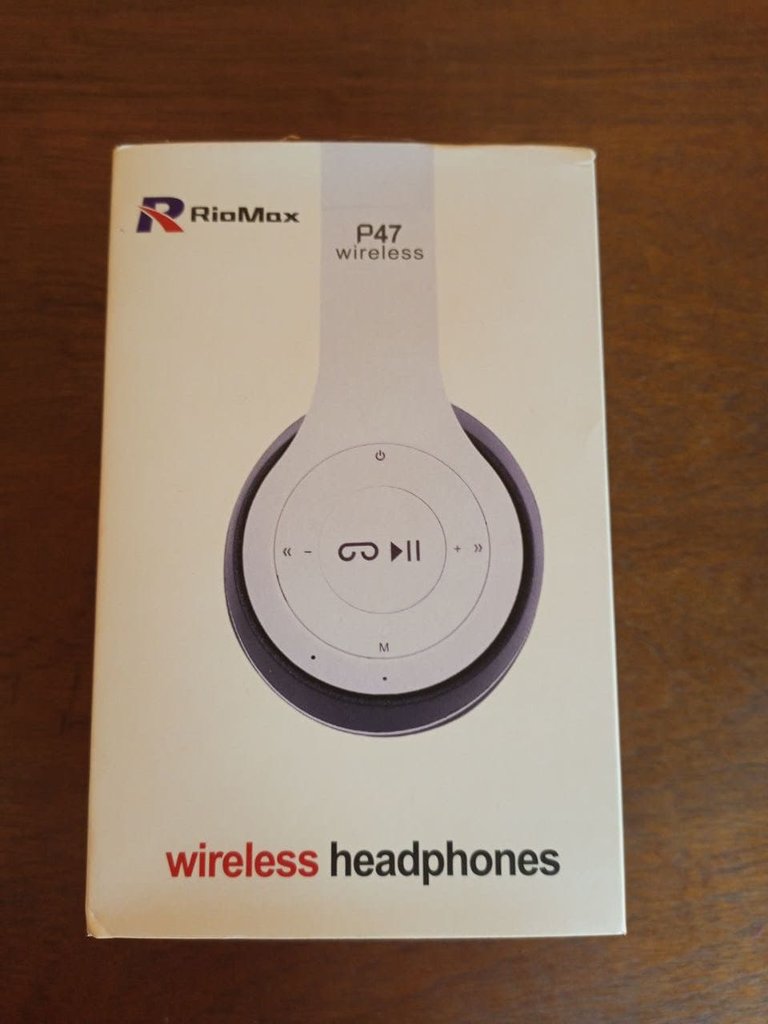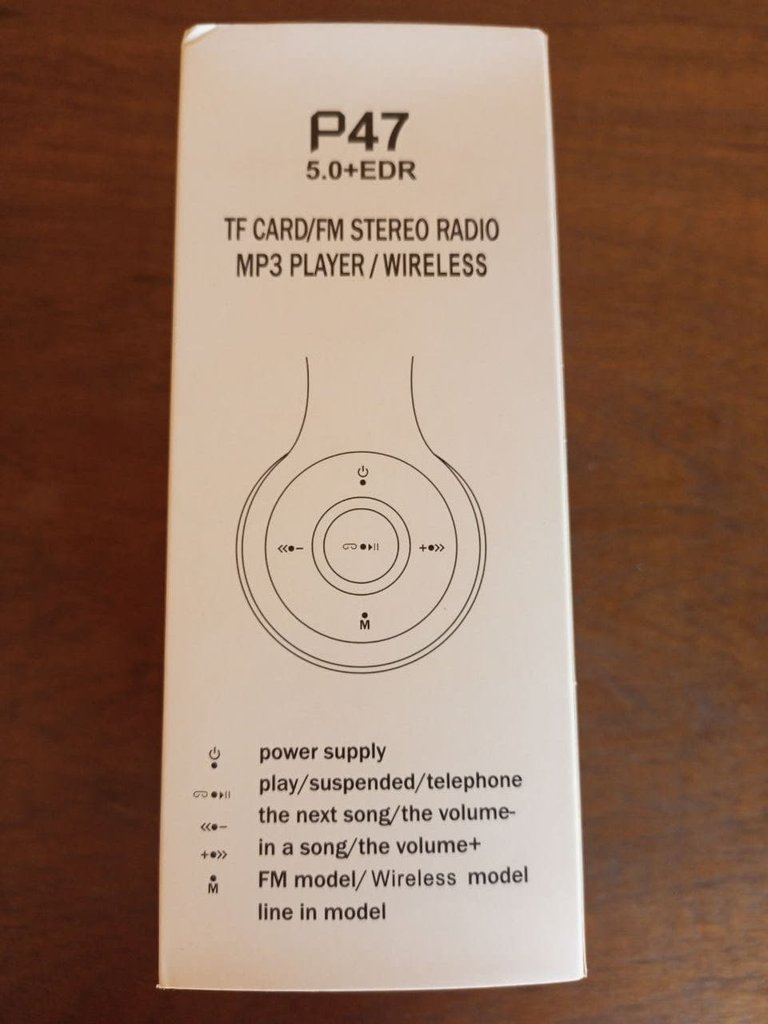 I bought them a good time ago, and the truth is that they are quite good, I usually use them when I am drawing or doing homework because for me listening to music relaxes me a lot and makes me concentrate more on what I'm doing, has a very good sound power, as I mentioned, these headphones are wireless, has connectivity via bluetooth, here I show you other features:
Features
-Bluetooth range: up to 10 meters.
-Battery life: 6 hours
-Standbay time: 15 hours
-Frequency: 2.4 GHz
-Micro SD memory reader
-Charging by USB port of the PC or phone charger
-Compatible with Android and Iphone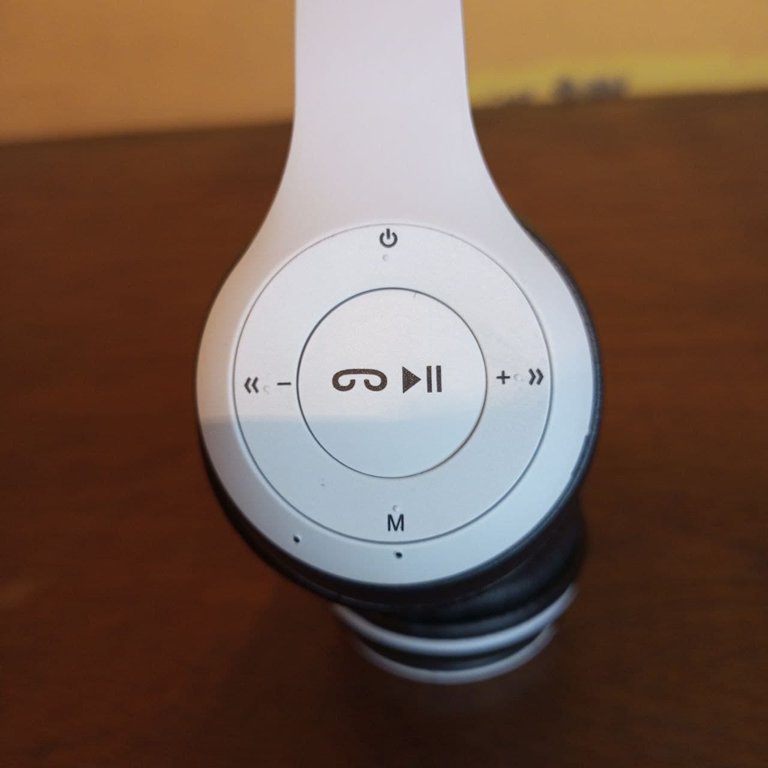 In one of the sides of the headphones has a ring brings several shortcuts, in the middle is the option to start or pause the music, on the right side the option to change the song to the next and also if we keep pressed we can increase the volume, on the left side the option to return the song and lower the volume, above we will have the option to turn off or turn on the equipment by simply holding down about 5 seconds or more, below we can activate the FM radio function.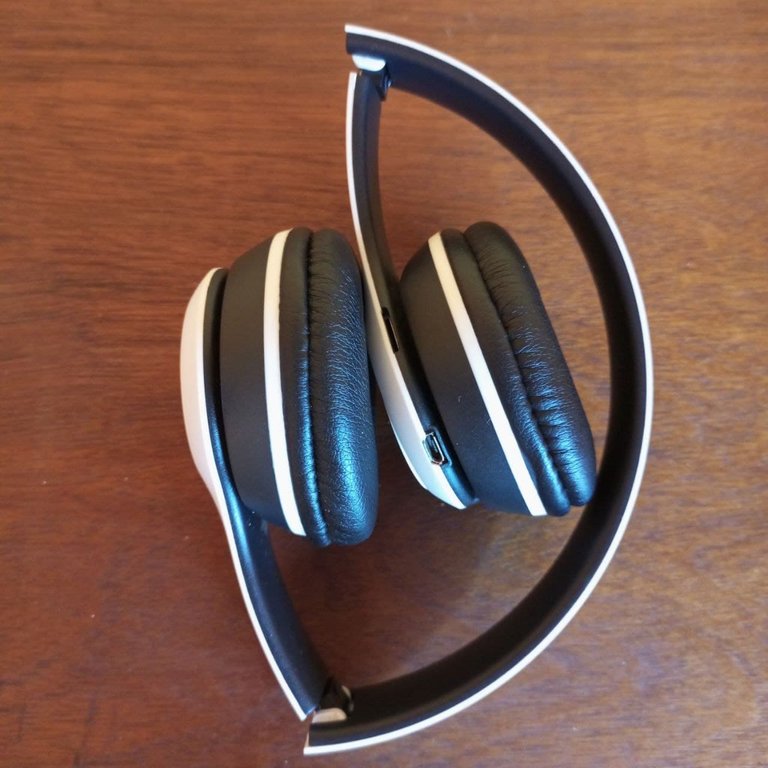 They are foldable to make it more comfortable to transport them from one place to another or to fit in their box, but I prefer to leave them open so they will not break, in addition, the headband is adjustable.
The battery life is 6 hours at 100% volume, I usually use them at 60% and they last much longer, plus they sound pretty good at 60% so I don't need to use 100% volume.
Something very good is that you don't necessarily need to have your phone connected to the headphones, you can insert a micro SD memory of up to 32 GB capacity with music downloaded from the phone and then insert it to the headphones.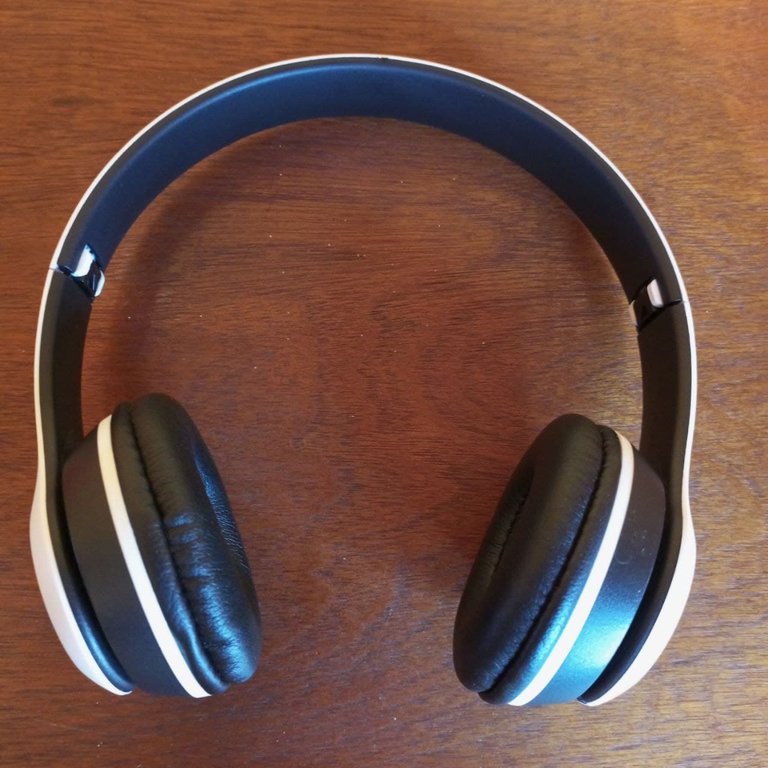 They are very comfortable, they come with some pads that make them much more comfortable and pleasant, but, in my case, after having them on for more than 4 hours my ears start to hurt a little because of the pressure, but it is nothing serious.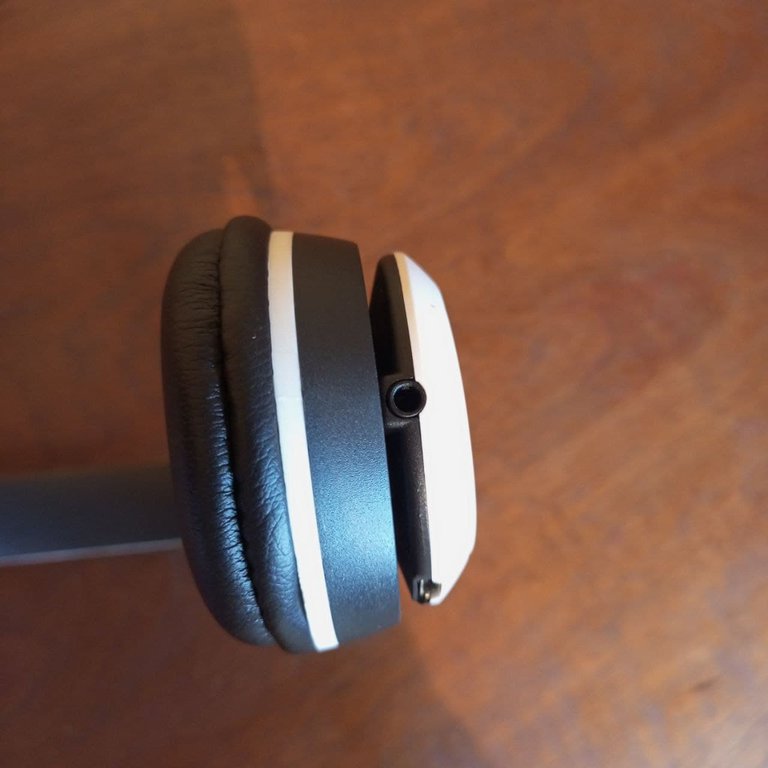 You can charge them with the phone charger or with one of the USB inputs that comes with the computer, in the box they come with a micro USB cable included or you can use the phone's USB cable, they charge from 0 to 100% battery in a little over an hour, they also come with a plus to plus cable to connect them by cable from the phone to the headphones.
I have been using them for about 3 or 4 months now and they are still working perfectly, it is a high quality product for a pretty good price, they cost me 9 dollars, very economical in my opinion.
I chose the white with black color because I didn't like the other colors they had (there are variations of black, red, blue, purple, among others), but these ones were great.
So much for today's post, I hope you liked it, see you next time, bye.
---
---
Español
Hola amigos de hive, bienvenidos a un nuevo post donde les hablare de unos audífonos inalámbricos que compré.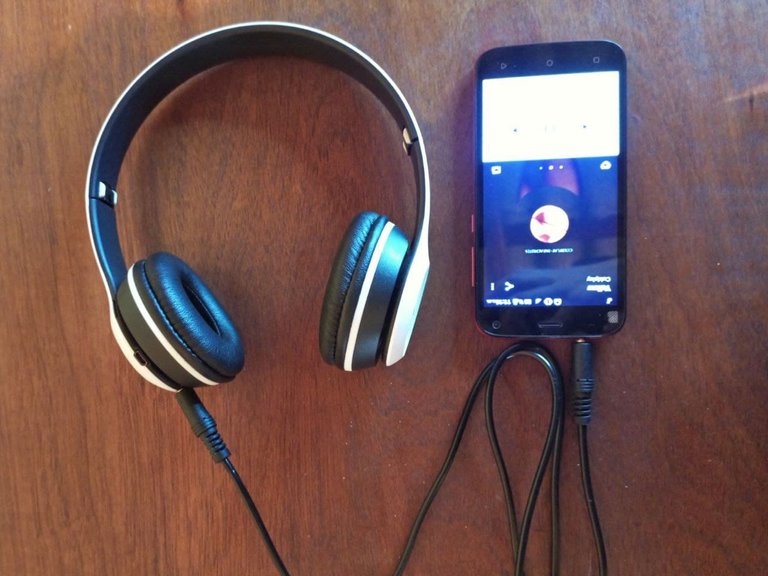 Logré adquirir estos audífonos tras una salida al centro comercial donde estaba ayudando a mi mamá con las compras, entramos a una tienda de tecnología y los vi; recordé que mi hermana hace un tiempo me había hablado sobre ellos, me comentó algunas características y entonces me parecieron muy buenos, como ya estaba en el lugar y disponía del dinero decidí comprarlos, desde hace tiempo quería unos audífonos nuevos así que estaba feliz con mi compra.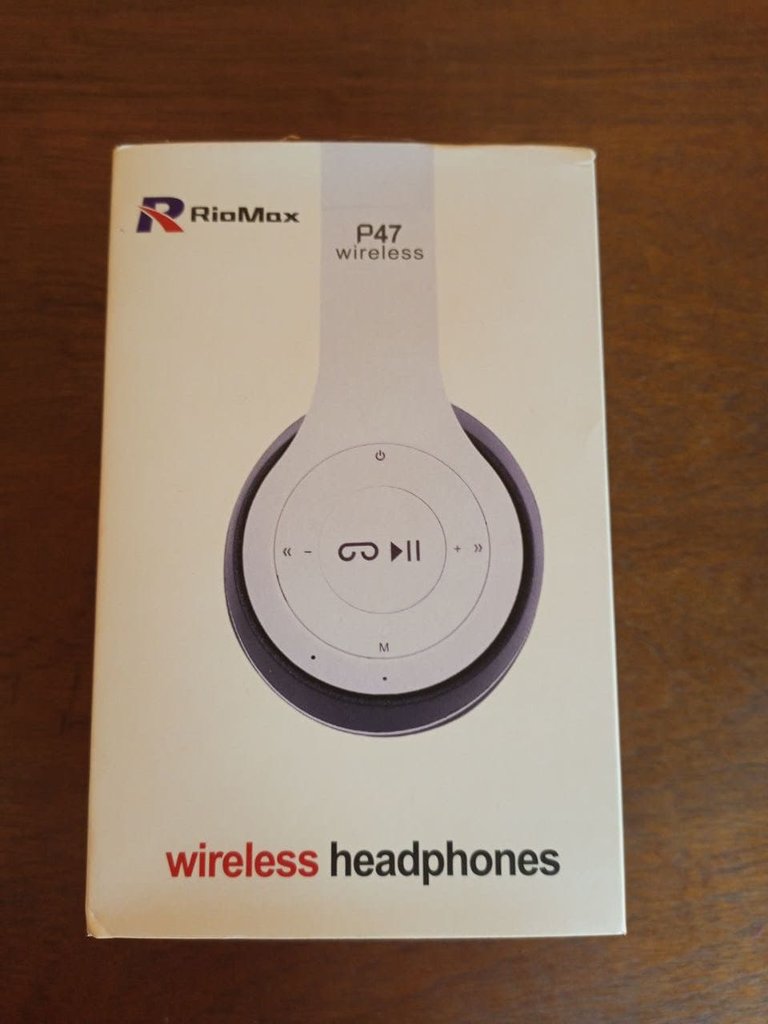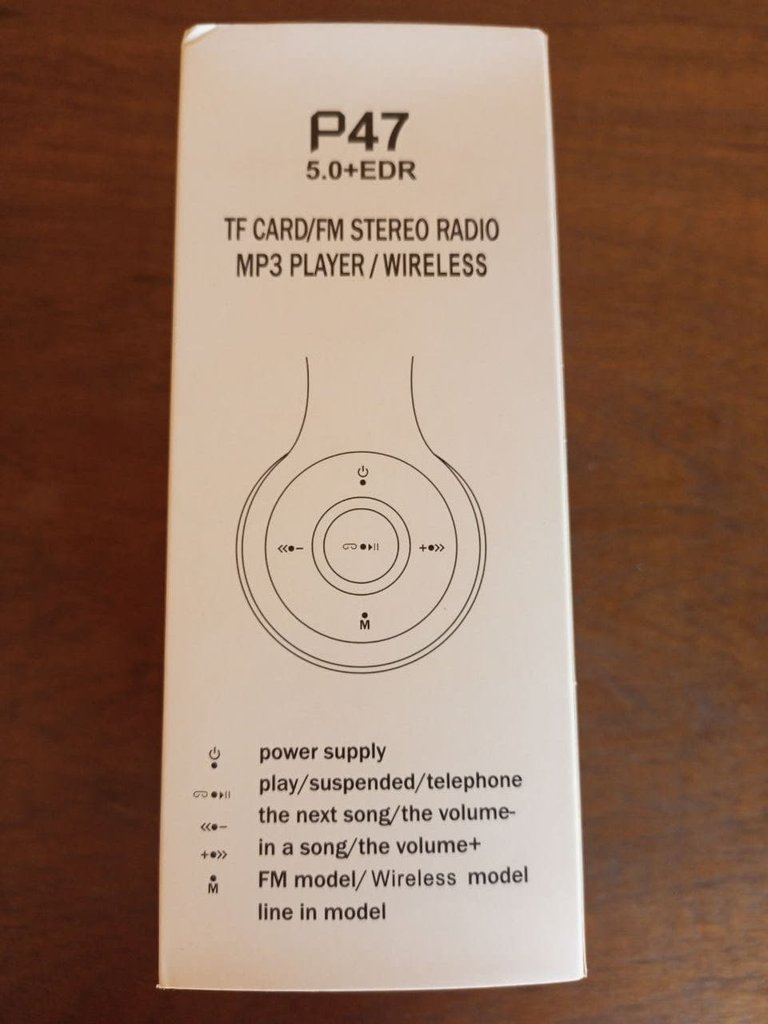 Los compre hace ya un buen tiempo, y la verdad están bastante buenos, los uso generalmente cuando estoy dibujando o haciendo tareas ya que para mí escuchar música me relaja bastante y hace que me concentre más en lo que estoy haciendo, tiene una potencia de sonido muy buena, como ya lo mencioné, estos audífonos son inalámbricos, tiene conectividad mediante bluetooth, aquí les muestro otras de sus características:
Características
-Alcance bluetooth: hasta 10 metros
-Duración de batería: 6 horas
-Tiempo de Standbay: 15 horas
-Frecuencia: 2.4 GHz
-Lector de memoria micro SD
-Se carga por puerto USB del pc o de cargador de teléfono
-Es compatible con Android y Iphone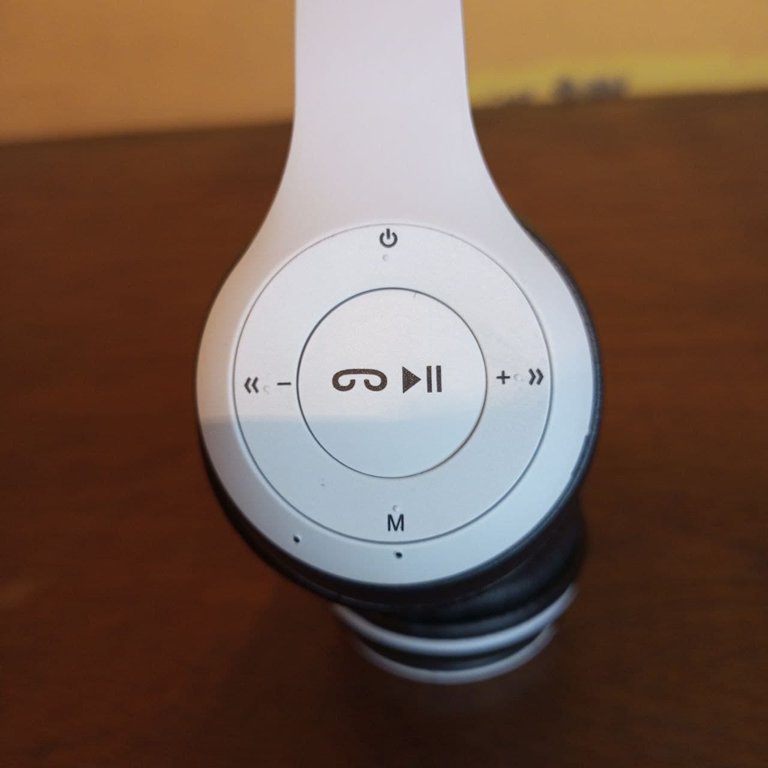 En uno de los lados de los audífonos tiene un aro trae varios atajos, en el medio esta la opción para iniciar o pausar la música, en la parte derecha la opción para cambiar la canción a la siguiente y también si mantenemos presionado podremos subir el volumen, en la parte izquierda la opción para devolver la canción y bajar el volumen, arriba tendremos la opción de apagar o encender el equipo con solo mantenerlo presionado unos 5 segundos o más, abajo podremos activar la función de la radio FM.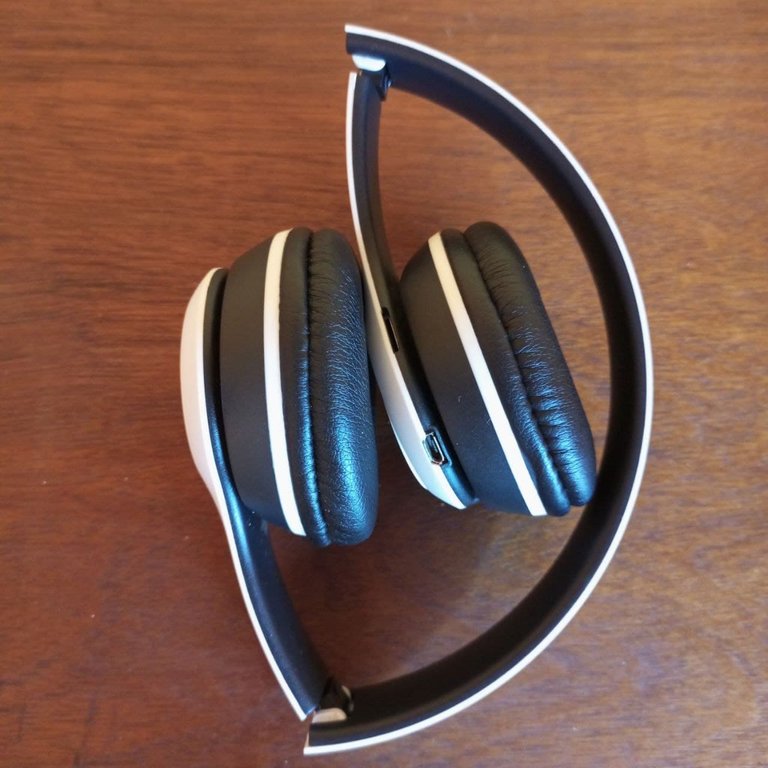 Son plegables para que se te hagan más cómodos transportarlos de un lugar a otro o para que entren en su caja, pero yo prefiero dejarlos así abiertos para que no se vayan a romper, además, la diadema es ajustable.
La batería tiene una duración de 6 horas al 100% de volumen, por lo general los suelo usar al 60% y me duran mucho más, además, suenan bastante bien al 60% así que no tengo la necesidad de usar el 100% del volumen.
Algo muy bueno es que no necesariamente necesitas llevar tu teléfono conectado a los audífonos, le puedes insertar una memoria micro SD de una capacidad de hasta 32 GB con música descargada desde el teléfono y después insertarla a los audífonos.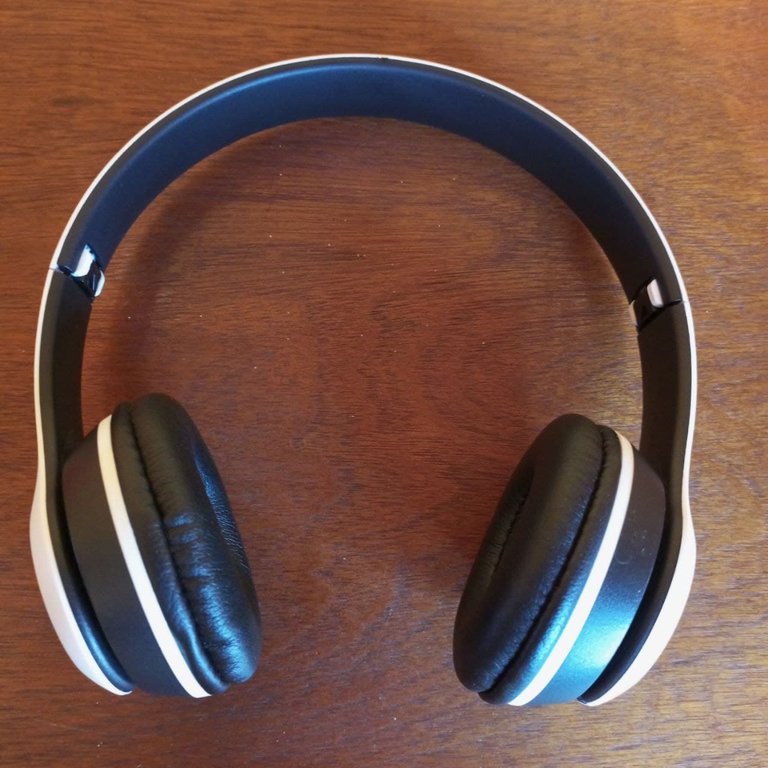 Son muy cómodos, vienen con unas almohadillas que hacen que sean mucho más cómodos y agradables, pero, en mi caso, después de tenerlos más de unas 4 horas puestos me empiezan a doler un poco las orejas por la presión que hace, pero no es nada grave.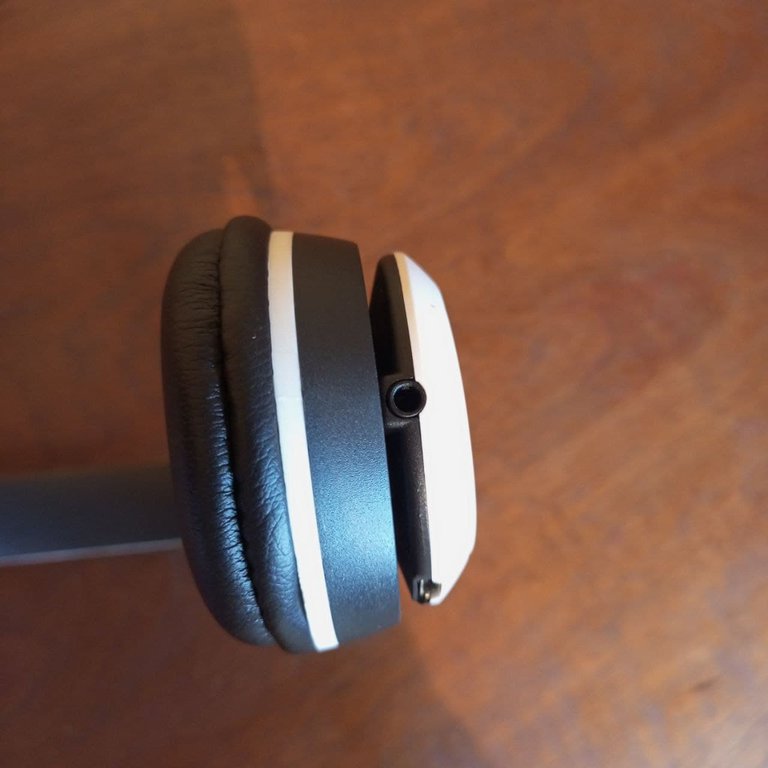 Puedes cargarlos con el cargador del teléfono o con una de las entradas de USB que trae la computadora, en la caja vienen con un cable micro USB incluido o puedes usar el cable del USB del teléfono, cargan de 0 al 100% de batería en un poco más de una hora, también vienen con un cable de plus a plus para conectarlos por cable del teléfono a los audífonos.
Llevo ya unos 3 o 4 meses con ellos y siguen funcionando perfectamente, es un producto de alta calidad por un precio bastante bueno la verdad, me costaron 9 dólares, muy económicos a mi parecer.
Elegí el color blanco con negro ya que los otros colores que tenían no me gustaban mucho (hay variaciones de negro, rojo, azul, morados, entre otros), pero estos así estaban geniales.
Hasta aquí el post de hoy, espero que les haya gustado, hasta la próxima, adiós.