Hola mis amigos amantes de la Tecnología.
Hello my friends who love technology.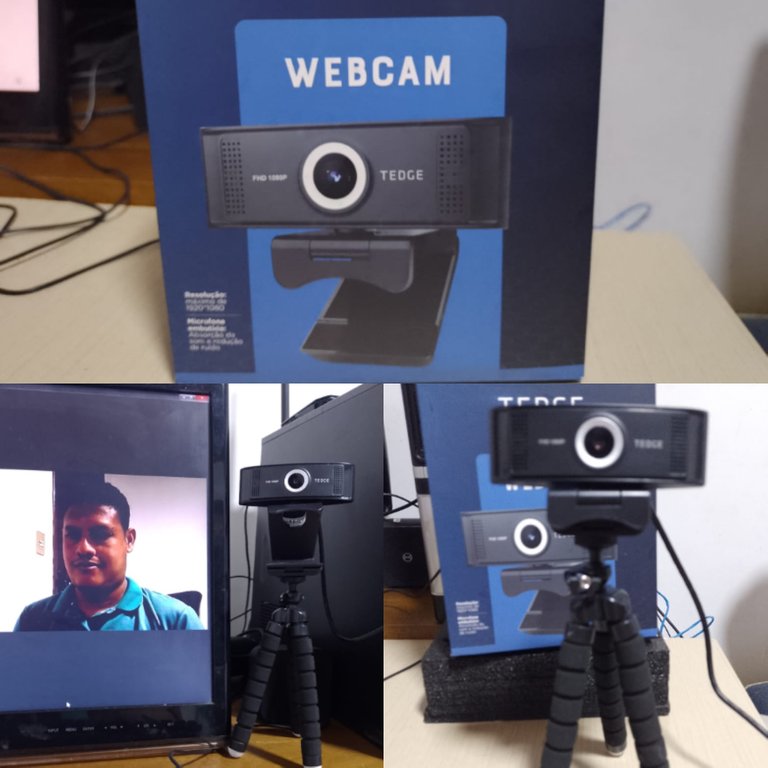 Desde que comenzó la Pandemia hace dos años y hasta el presente muchas cosas han cambiado. A esto lo hemos llamado la nueva realidad. Entre las cosas que han cambiado es nuestra forma de comunicarnos con el entorno.
Antes era fácil decir voy a visitar a mi mamá, a mis hermanos , a mi primo, a mi mejor amigo. Sin embargo, esa realidad cambió porque nos tocó confinarnos para no contagiarnos de un virus que es capaz de matarte en cuestión de días o semanas.
Así que tuvimos que adaptarnos a las circunstancias y aprovecharnos de las herramientas que teníamos a la mano para mantenernos en contacto con el mundo exterior.
Ahí es donde entran en juego todas los equipos tecnológicos con que contamos hoy en día.
Los teléfonos, las tabletas y los computadores son fundamentales para poder comunicarnos, porque son equipos audio visuales que te permiten interactuar en tiempo real con tu interlocutor.
En mi caso, a lo largo de la Pandemia siempre me comunique con mi familia por videollamadas con el celular o por videoconferencias con mi computadora portátil.
Pero hace algunas semanas mi computadora portátil se dañó, así que tuve que utilizar la computadora de mesa para hacer la mayoría de las cosas que hacía con la portátil, entre ellas las videoconferencias. es por ello que tuve que comprar una cámara para poder visualizarme.
Since the Pandemic began two years ago and up to the present many things have changed. We have called this the new reality. Among the things that have changed is our way of communicating with our environment.
Before it was easy to say I am going to visit my mother, my brothers and sisters, my cousin, my best friend. However, that reality changed because we had to confine ourselves to avoid catching a virus that can kill you in a matter of days or weeks.
So we had to adapt to the circumstances and take advantage of the tools we had at hand to keep in touch with the outside world.
That's where all the technological equipment we have today comes into play.
Phones, tablets and computers are fundamental to be able to communicate, because they are audio visual equipment that allow you to interact in real time with your interlocutor.
In my case throughout the Pandemic, I always communicated with my family through video calls with my cell phone or videoconferences with my laptop.
But a few weeks ago my laptop got damaged, so I had to use my desktop computer to do most of the things I used to do with my laptop, including videoconferencing, so I had to buy a camera to be able to visualize myself.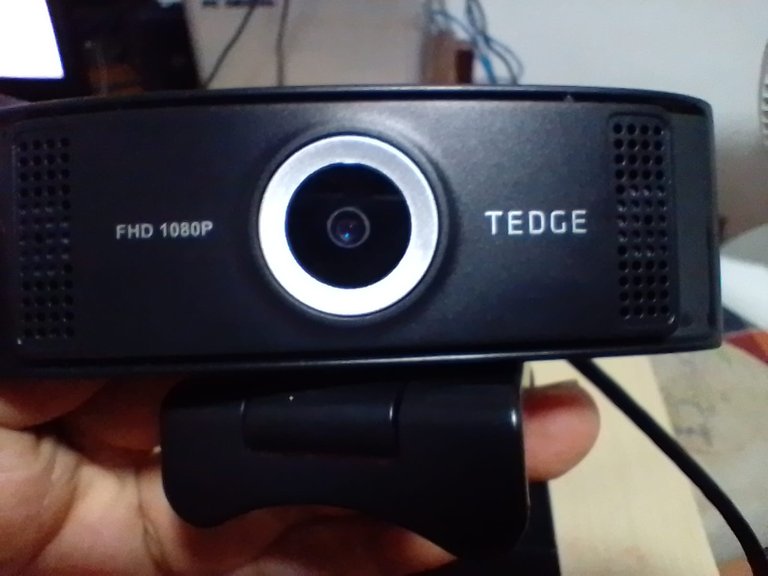 De ahí la finalidad de esta publicación. Para poder hablar un poco acerca de la Webcam que compre.
Siendo realista es una cámara muy sencilla que apenas me hace ilusión.
No quiero decir que es la mejor cámara que me he comprado porque no es cierto. Sin embargo, estoy muy satisfecho con su desempeño considerando lo que me costó y la poca garantía que me dieron por ser un producto netamente genérico.
Me costó 60 reales Brasileños, lo que equivale a unos 12 dólares americanos, 55 bolívares Venezolanos o 240 pesos mexicanos. la garantía que me dieron fue de apenas 3 meses contra defectos.
Hence the purpose of this post. To be able to talk a little bit about the Webcam I bought.
Realistically it's a very simple camera that I'm hardly excited about.
I don't want to say it's the best camera I've ever bought because it's not true. However, I am very satisfied with its performance considering what it cost me and the little warranty I was given for being a purely generic product.
It cost me 60 Brazilian reais, which is equivalent to about 12 US dollars, 55 Venezuelan bolivars or 240 Mexican pesos. The warranty I was given was only 3 months against defects.
Ya tengo más de 15 días con ella y está funcionando muy bien. se conecta automáticamente a la computadora sin necesidad de un programa específico. aunque me han recomendado uno que otro programa para mejorar su rendimiento. Sin embargo, para reuniones por videoconferencia que es para lo cual la utilizo, no ha sido necesario instalar un programa adicional.
I have had it for more than 15 days now and it is working very well. It connects automatically to the computer without the need for a specific program, although I have been recommended one or two programs to improve its performance. However, for videoconference meetings, which is what I use it for, it has not been necessary to install an additional program.
La cámara vino en una caja muy bonita y acompañada de varios accesorios para mejorar la experiencia del usuario. En concreto la caja trajo una Webcam con base y un cable tipo Usb que va fijo en la cámara. Además de eso vino con un pequeño trípode para colocar la cámara, lo cual me pareció genial porque te asegura estabilidad y ajuste a la de hacer las videoconferencias.
The camera came in a very nice box and accompanied by several accessories to enhance the user experience. Specifically, the box came with a webcam with a base and a USB cable that is fixed to the camera. In addition to that it came with a small tripod to place the camera, which I thought was great because it ensures stability and adjustment when making video calls.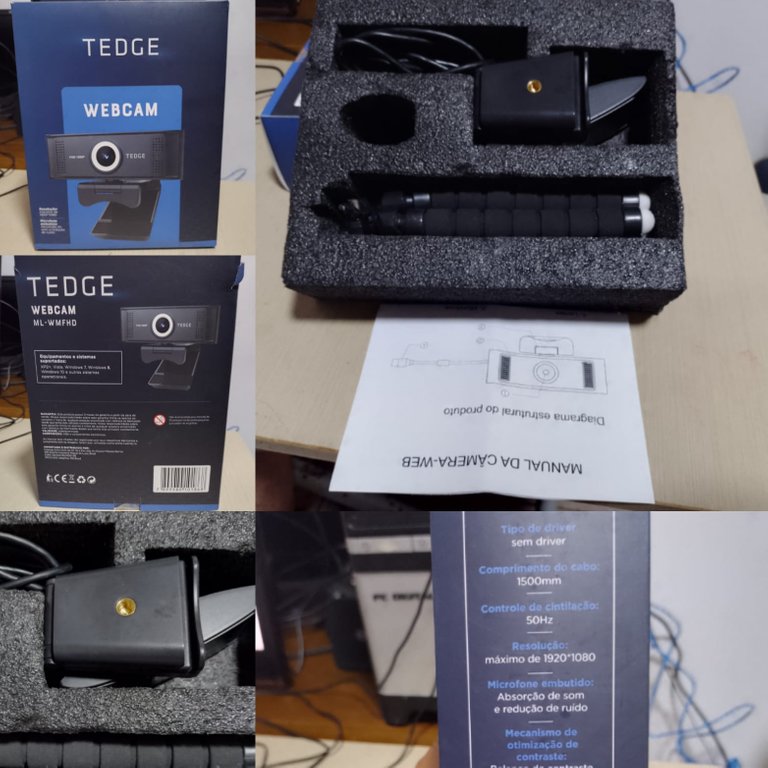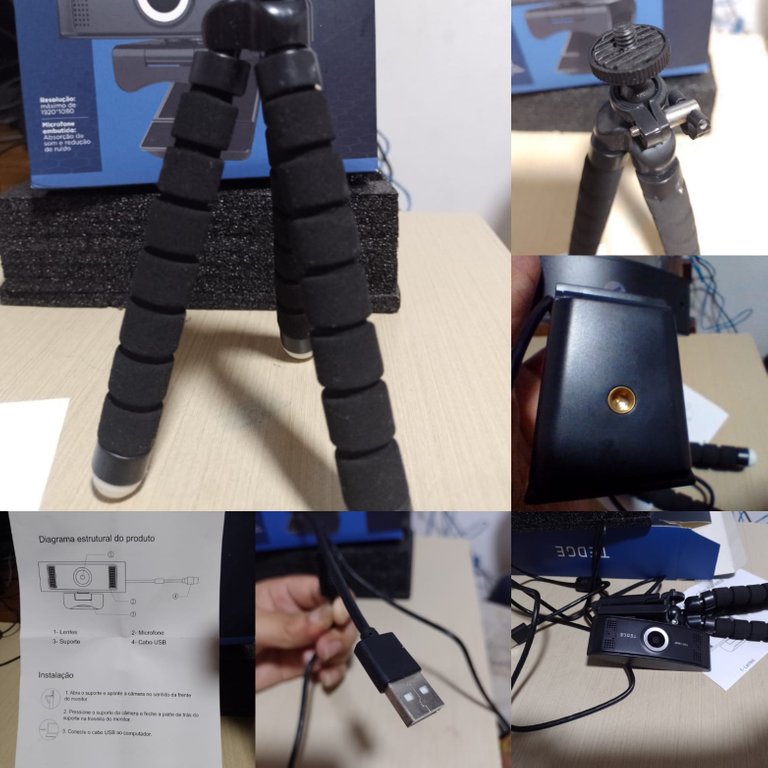 La base de la cámara es totalmente ajustable como se puede apreciar en las imágenes, permitiendo bajar o subir la cámara de acuerdo a la necesidad del usuario. las patas del trípode también se ajustan y se doblan como quieras y son de un material bien resistente a mi parecer.
The base of the camera is fully adjustable as you can see in the pictures, allowing to lower or raise the camera according to the user's need. The tripod legs also adjust and bend as you want and are made of a very resistant material in my opinion.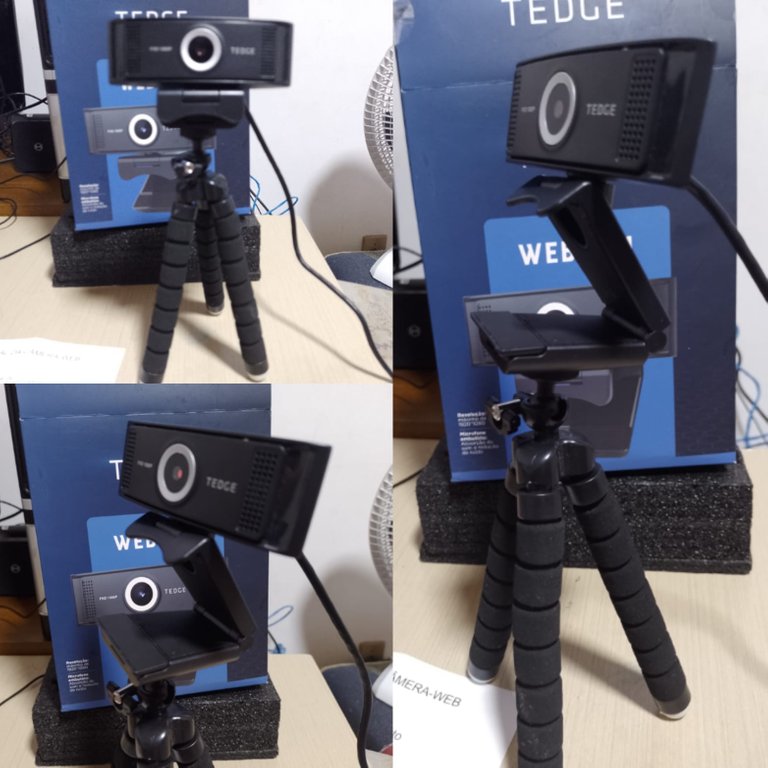 En cuanto a las especificaciones más relevantes que pude encontrar estas las siguientes:
viene con un sensor de apenas 2 megapíxeles con resolución 1080p según el fabricante. El nivel de refrescamiento es de 50 Hz lo cual me parece muy bueno y así lo he comprobado. En las imágenes se puede apreciar como se ve la resolución,
Trae micrófono incorporado. También me pareció excelente porque mi computadora de mesa no trae micrófono y me ahorré comprar uno por los momentos.
Se conecta automáticamente con cualquier sistema operativo e inclusive con un teléfono celular sin necesidad de un programa específico.
As for the most relevant specifications I could find these the following:
it comes with a sensor of just 2 megapixels with 1080p resolution according to the manufacturer. The refresh rate is 50 Hz which I think is very good and I have checked it. In the images you can see how the resolution looks like,
It has a built-in microphone. I also found it excellent because my desktop computer does not have a microphone and I saved myself from buying one for the moment.
It connects automatically with any operating system and even with a cell phone without the need for a specific program.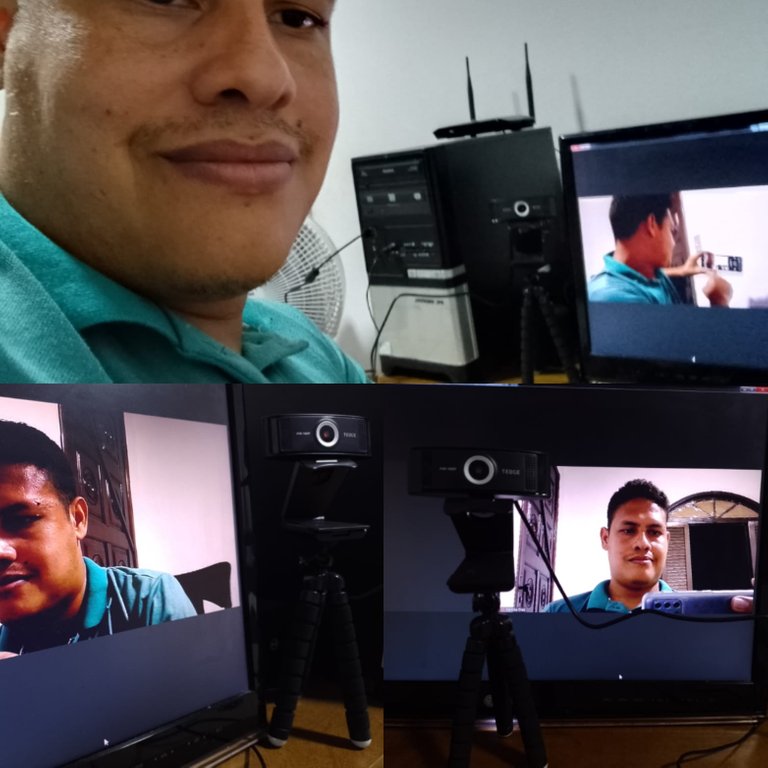 Bueno amigos que les puedo decir. Estoy muy contento con mi cámara porque está compliendo el objetivo por el cual la compre; poder conectarme con mis seres queridos y amigos para seguir estrechando los lazos de amistad.
Eso es todo por esta publicación. que la pasen bien este fin de semana.
Well friends, what can I say. I am very happy with my camera because it is fulfilling the purpose for which I bought it; to be able to connect with my loved ones and friends to continue strengthening the bonds of friendship.
That's all for this publication. Have a good time this weekend.
Las fotos fueron tomadas con mi teléfono Motorola G20.
The photos were taken with my Motorola G20 phone.
Translated with www.DeepL.com/Translator (free version)