Hola amigos amantes de la Tecnología.
Hello friends who love technology.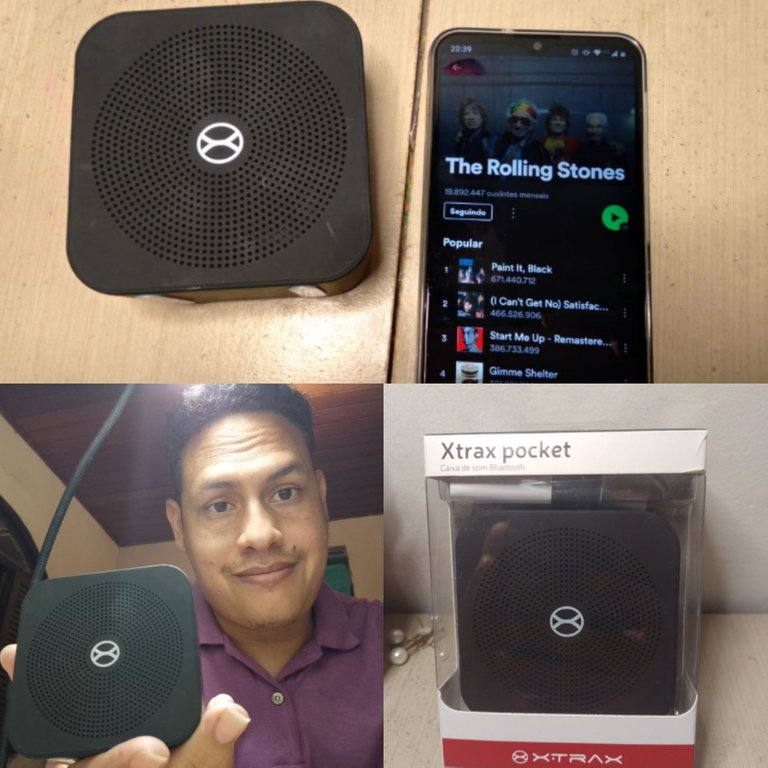 Si. Como dice el título de la publicación, hace algunos días compré una pequeña Corneta para escuchar musica en la casa y en otros lugares donde se nos permita hacerlo.
Yes, as the title of the publication says, a few days ago I bought a small Cornet to listen to music in the house and in other places where we are allowed to do so.
Desde que contraté un plan de Spotify en mi teléfono siempre escuchaba música en el trabajo con mis audífonos Pero cuando llegaba a casa queria seguir escuchando música más con el audio del teléfono no es lo mismos que con los audífonos ya que se escucha bajo. Así que decidí comprar una Corneta para solventar la deficiencia del teléfono.
Since I signed up for a Spotify plan on my phone I always listened to music at work with my headphones. But when I got home I wanted to continue listening to music but the phone audio is not the same as with the headphones as it is low. So I decided to buy a Cornet to solve the deficiency of the phone.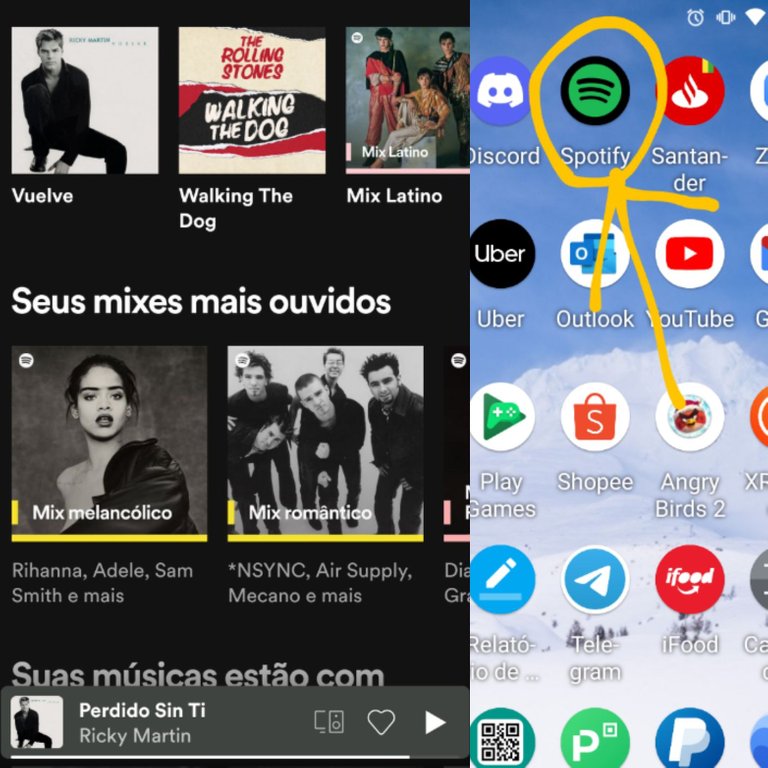 Lo primero que hice fue buscar en las tiendas virtuales como Amazon, Mercado libre y OLX. También busqué en las aplicaciones d Tiendas físicas como Americanas, Casas Bahía y Magazine de Luisa. Sin embargo, no encontré ninguna que me satisficiera ni que se ajustará a mi presupuesto. Por ejemplo habían unas de marca pero estaban muy caras y por el contrario habían otras baratas paro se veían de mala calidad.
Así que esperé que fuera sábado para ir al centro comercial a ver si conseguía alguna que fuera de buena calidad y se ajustará a mi presupuesto.
The first thing I did was to search in virtual stores like Amazon, Mercado Libre and OLX. I also searched on the apps of physical stores such as Americanas, Casas Bahia and Magazine de Luisa. However, I did not find any that satisfied me or that would fit my budget. For example there were some branded ones but they were very expensive and on the other hand there were some cheap ones but they looked of poor quality.
So I waited until Saturday to go to the mall to see if I could find one that was of good quality and would fit my budget.
El sábado fuí junto a mi familia a centro comercial que siempre frecuentamos con la esperanza de conseguir el artículo. Sin embargo, aunque hay muchas tiendas de equipos electrónicos se hizo muy díficil encontrar lo que quería. Llegó un punto en que me di por vencido y decidí esperar a ver si salía alguna promoción en las tiendas virtuales. Pero para mí sorpresa en la última tienda que visite tenían una Corneta que me pareció muy buena ya que a pesar de que no es una marca que yo conocía si ofrecía cosas como calidad y desempeño.
On Saturday I went with my family to the mall we always frequent in hopes of getting the item. However, although there are many electronic equipment stores, it became very difficult to find what I wanted. It got to a point where I gave up and decided to wait to see if there were any promotions in the online stores. But to my surprise in the last store I visited they had a Corneta that I thought was very good because even though it is not a brand that I knew it did offer things like quality and performance.
La caja trae la Corneta, un cable USB para carga, un cable auxiliar y el manual de usuario
The box comes with the Cornet, a USB charging cable, an auxiliary cable and the user's manual.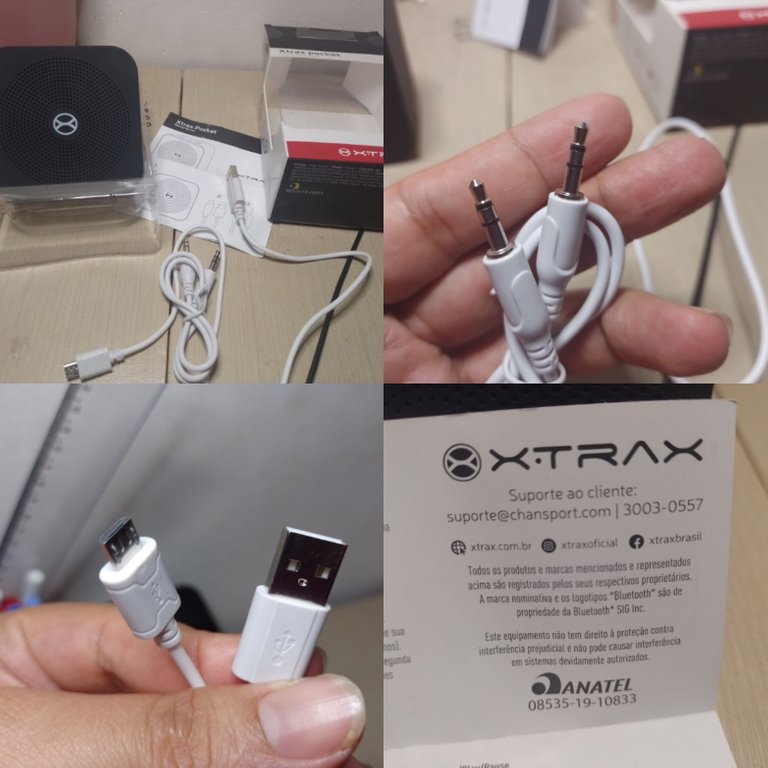 Entre las características principales que me ofreció está Corneta estan las siguientes:
Conexión Bluetooth 5.0 con distancia máxima de 15 metros.
Entrega para cable auxiliar.
Entrada para tarjeta SD.
Micrófono integrado para contestar llamadas.
Tiempo de reproducción de hasta 4 horas con volumen máximo (ya la probé y con una sola cagar dura hasta 7 horas).
5W de potencia.
Batería de 500 mAh con dos horas para carga completa.
Among the main features offered by this Corneta are the following:
Bluetooth 5.0 connection with a maximum distance of 15 meters.
Delivery for auxiliary cable.
SD card input.
Built-in microphone for answering calls.
Playback time of up to 4 hours at maximum volume (I tested it and with a single shit lasts up to 7 hours).
5W of power.
500 mAh battery with two hours for full charge.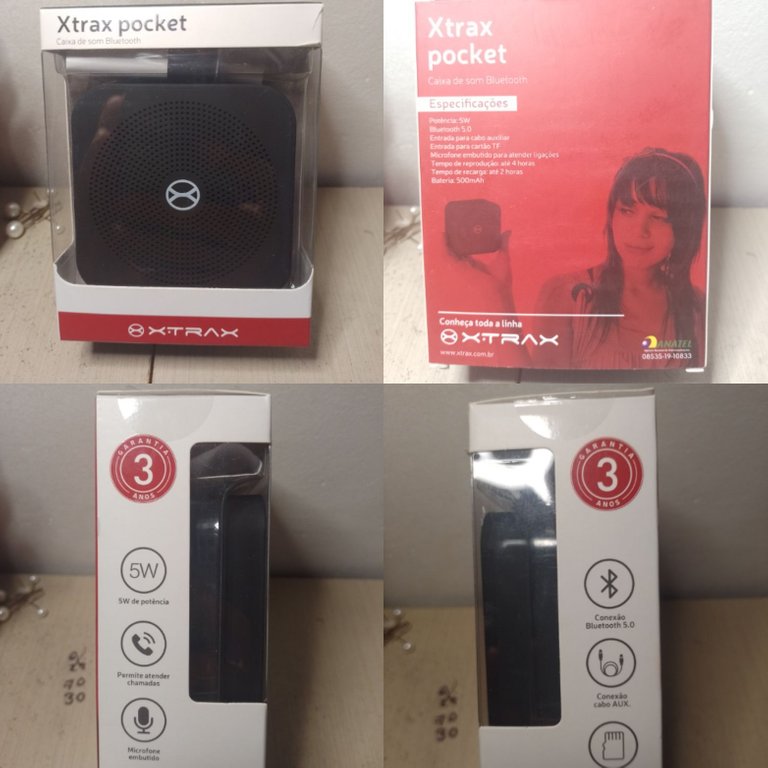 En cuanto a la calidad del sonido puedo decir que estoy muy sorprendido tomando en cuenta que es una Corneta pequeña. Tiene un tamaño en milímetros de 84x84x50 y un peso de 220 gramos.
As for the sound quality I can say that I am very surprised taking into account that it is a small cornet. It has a size in millimeters of 84x84x50 and a weight of 220 grams.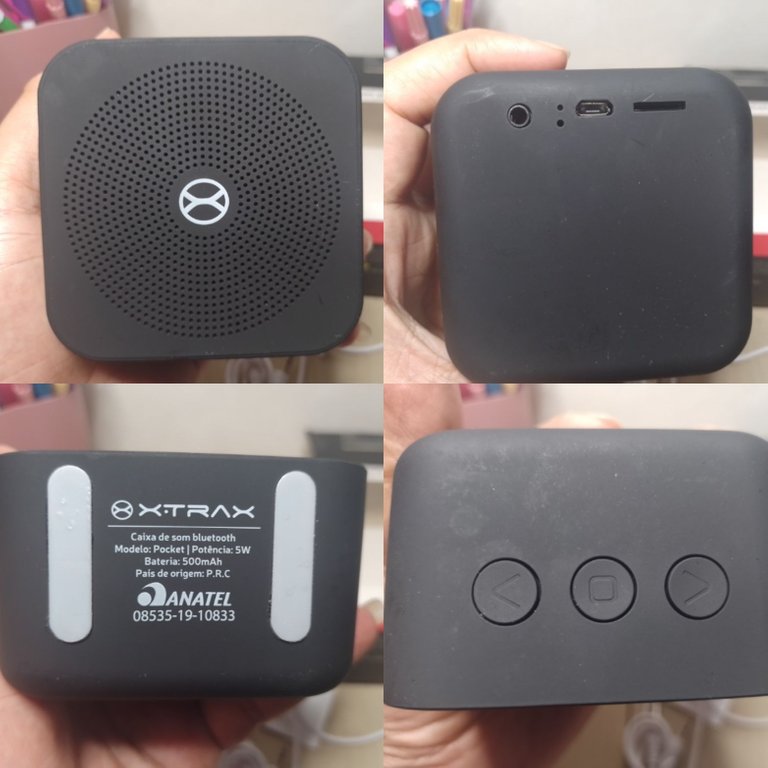 La casa donde vivimos es de unos 60 metros cuadrados y en volumen máximo se escucha bien en toda la casa. Inclusive nunca la utilizo con el volumen máximo porque llega algunas veces a perturbar. Y es que no la compré para hacer fiestas si no para relajarme con la música que me gusta.
The house where we live is about 60 square meters and at maximum volume it can be heard well throughout the house. I never even use it at maximum volume because it sometimes disturbs. I didn't buy it to have parties but to relax with the music I like.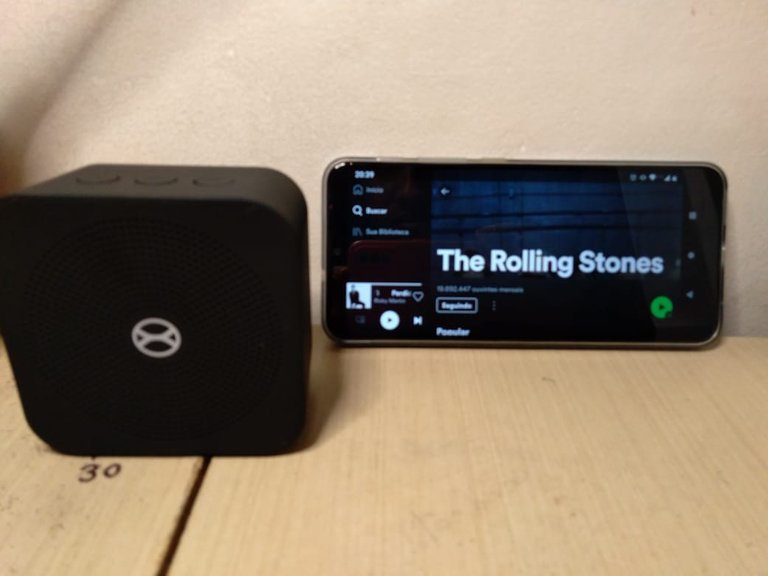 Algo muy bueno en el producto y que fue lo que me convenció de comprarlo es la garantía. Me sorprendió que para una simple Corneta el fabricante de 3 años de garantía. Esto me da la seguridad que estoy adquiriendo un producto de calidad.
Something very good in the product and that was what convinced me to buy it is the warranty. I was surprised that for a simple cornet the manufacturer gives a 3 year warranty. This gives me the assurance that I am buying a quality product.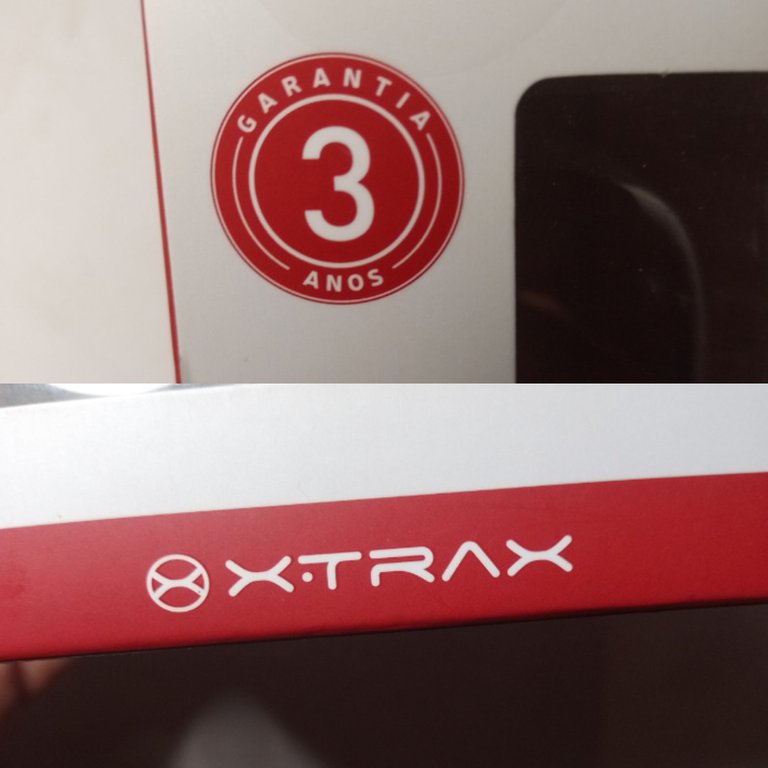 En cuanto al precio, tuvo un costo de 155 reales Brasileños. Lo que equivale a unos 30 dólares americanos o 117 bolívares Venezolanos. Un precio bastante accesible para la cálida que a mostrado y también por la garantía.
As for the price, it had a cost of 155 Brazilian reais. Which is equivalent to about 30 US dollars or 117 Venezuelan bolivars. A very affordable price for the warmth it has shown and also for the warranty.
Cabe destacar que el tema de la garantía en este país es muy serio debido a la gran competencia que existe entre las marcas extranjeras y nacionales por ofrecer los mejores productos. Es por ello que no es raro encontrar productos que tengan dos y hasta tres años de garantía con el objetivo de llamar a los clientes a comprarlo.
It should be noted that the warranty issue in this country is very serious due to the great competition that exists between foreign and domestic brands to offer the best products. That is why it is not uncommon to find products that have two or even three years of warranty in order to attract customers to buy them.
Bueno esto a sido todo en esta publicación. Realmente estoy muy contento que poco a poco estoy pudiendo comprar mis cosas a pesar de estar en el extranjero donde a veces de puede tornar difícil para un inmigrante.
Well that has been all in this publication. I am really happy that little by little I am being able to buy my things in spite of being abroad where sometimes it can be difficult for an immigrant.
Gracias por pasar a leer mi publicación. Mucho éxito y bendiciones.
Thank you for stopping by to read my publication. Much success and blessings.
Las fotos fueron tomadas con mi teléfono Motorola G20.
The photos were taken with my Motorola G20 phone.
Las otras fotos fueron capturas de pantalla de mi teléfono Motorola G20.
The other photos were screenshots from my Motorola G20 phone.
Translated with www.DeepL.com/Translator (free version)