Saludos para todos los hivers de la comunidad Geek Zone.
En esta oportunidad les hablaré de una falla frecuenente en nuestros equipos de computación, bien sea en equipos de escritorio o laptops.
Sucede que en estos momentos tu computador puede estar dantode señales de que la batería que mantiene con energía la memoria BIOS, ya se encuentra descargada.
Greetings to all the hivers of the Geek Zone community.
This time I will talk about a frequent failure in our computer equipment, either on desktops or laptops.
It happens that at this time your computer may be giving signals that the battery that keeps the BIOS memory with energy, is already discharged.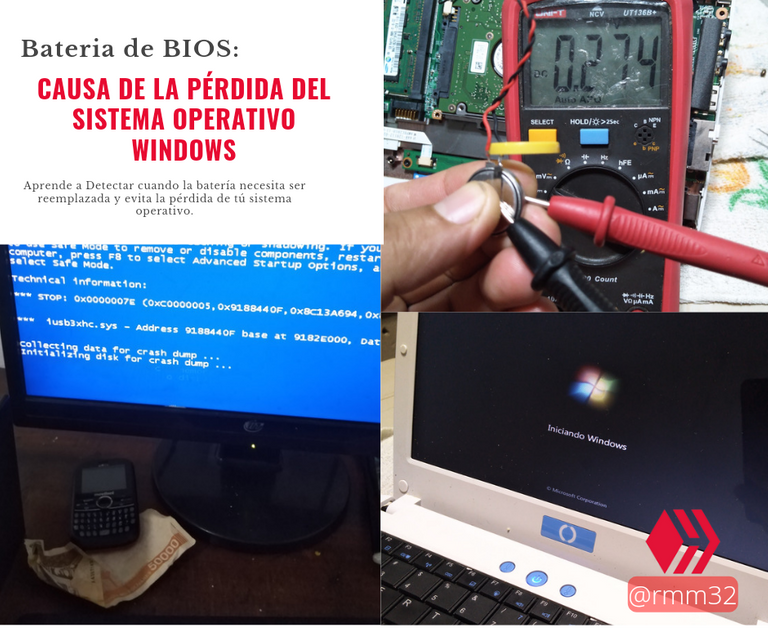 Imágen editada en Canva por @rmm32
Las primeras señales se presenta cuando:
Una vez apagada nuestra computadora y encendida, nos damos cuenta que la fecha y la hora se encuentra desconfigurada, ejemplo con una fecha del año 2010.

Cuando encendemos nuestra computadora y tenemos que presionar F1 para poder iniciar

Cuando encendemos nuestra computadora y en vez de iniciar en el sistema operativo entra en la pantalla de configuración de BIOS.
Estas son las primeras señales que nos arroja nuestro sistema para advertirnos que es necesario cambiar la batería.
The first signs appear when:
Once our computer is turned off and turned on, we realize that the date and time is out of configuration, example with a date of the year 2010.

When we turn on our computer and we have to press F1 to be able to start the computer.

When we turn on our computer and instead of booting into the operating system it enters the BIOS setup screen.
These are the first signals that our system gives us to warn us that it is necessary to change the battery.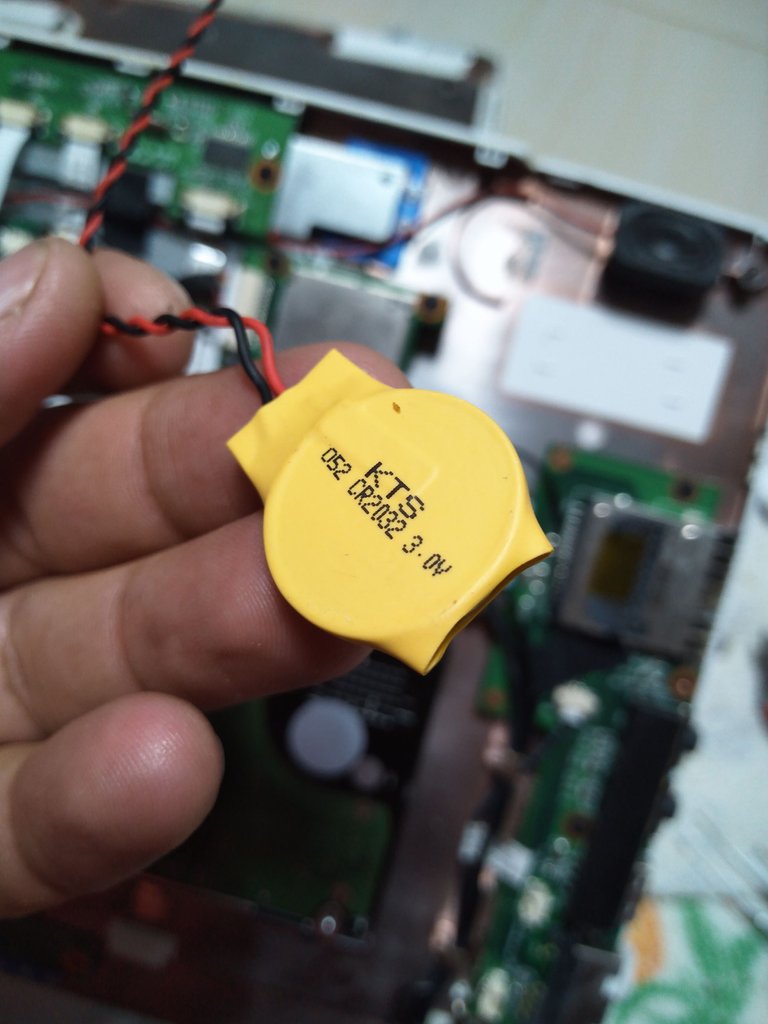 Batería CR 2032 para la carga de BIOS, encapsulado libre
La batería que utilizan las laptops y computadoras de escritorio para mantener la BIOS cargada, es del tipo Coín CR-2032 de litium, con un voltaje de 3v DC.
Cuando vienen encapsuladas como la que mostramos arriba, podemos utilizar las de tipo 2025 que son más delgadas, pero cuando nuestra placa trae su soquet para 2032, debemos comprarlas para ese tipo porque de lo contrario no ajustará bien en el soquet.
The battery used by laptops and desktop computers to keep the BIOS charged is the Coin CR-2032 lithium type, with a voltage of 3v DC.
When they come encapsulated like the one shown above, we can use the 2025 type which are thinner, but when our board has a socket for 2032, we must buy them for that type because otherwise it will not fit well in the socket.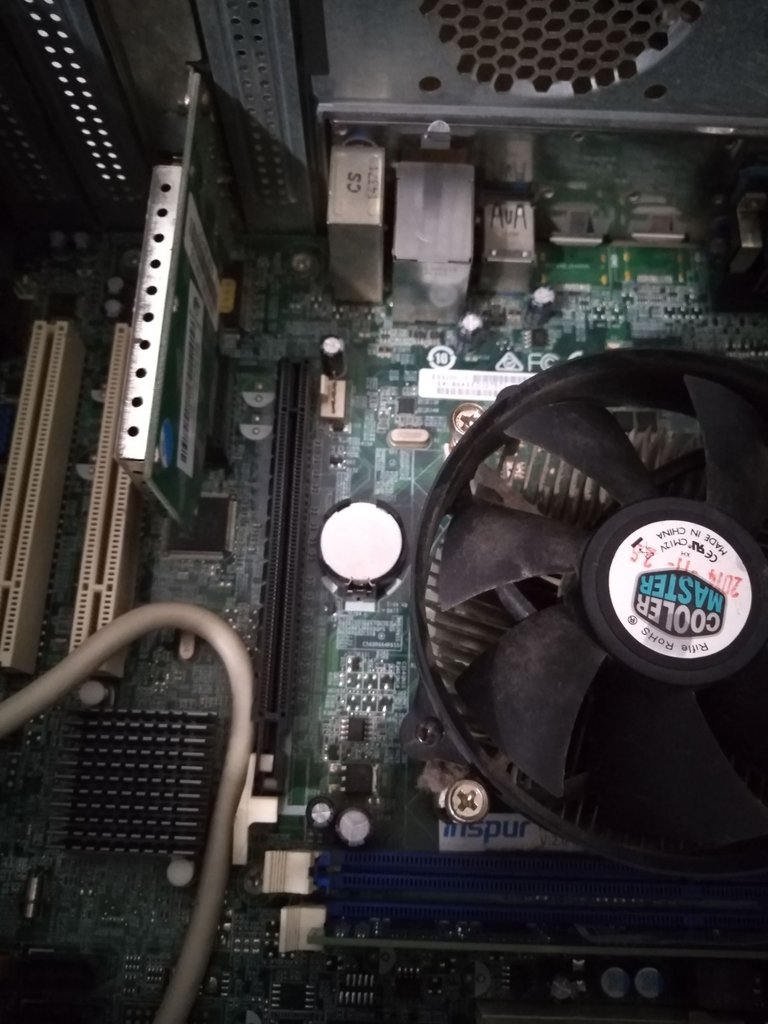 Otro tipo de encapsulado
Cuando ignoramos estas señales y l batería pierde totalmente la capacidad de mantener una carga por encima de 1 VDC, la computadora pierde el Sistema operativo, mostrando la típica pantalla azul con letras blancas, donde indica varias pasos a seguir, uno de ellos la configuración de BIOS.
When we ignore these signals and the battery totally loses the capacity to maintain a charge above 1 VDC, the computer loses the operating system, showing the typical blue screen with white letters, where it indicates several steps to follow, one of them the BIOS configuration.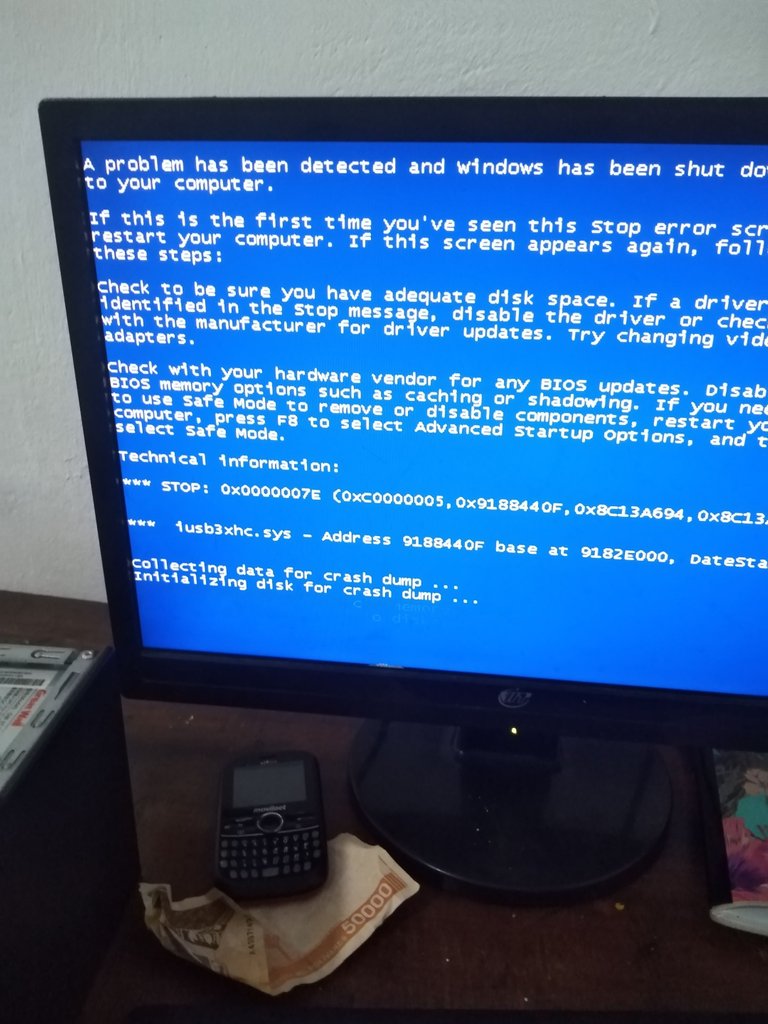 Pantalla Azúl
Al llegar a este punto lo más recomendable es volver a instalar sistema operativo, ya el sistema se volvió corrupto.
Sí medimos el voltaje de las baterías podremos ver el estado de carga que tenían.
La batería del cpu marcaba 0.83 VDC, una carga por debajo de su valor nominal 3 VDC.
At this point it is best to reinstall the operating system, as the system has already become corrupted.
If we measure the voltage of the batteries we can see the state of charge they had.
The cpu battery read 0.83 VDC, a charge below its nominal value of 3 VDC.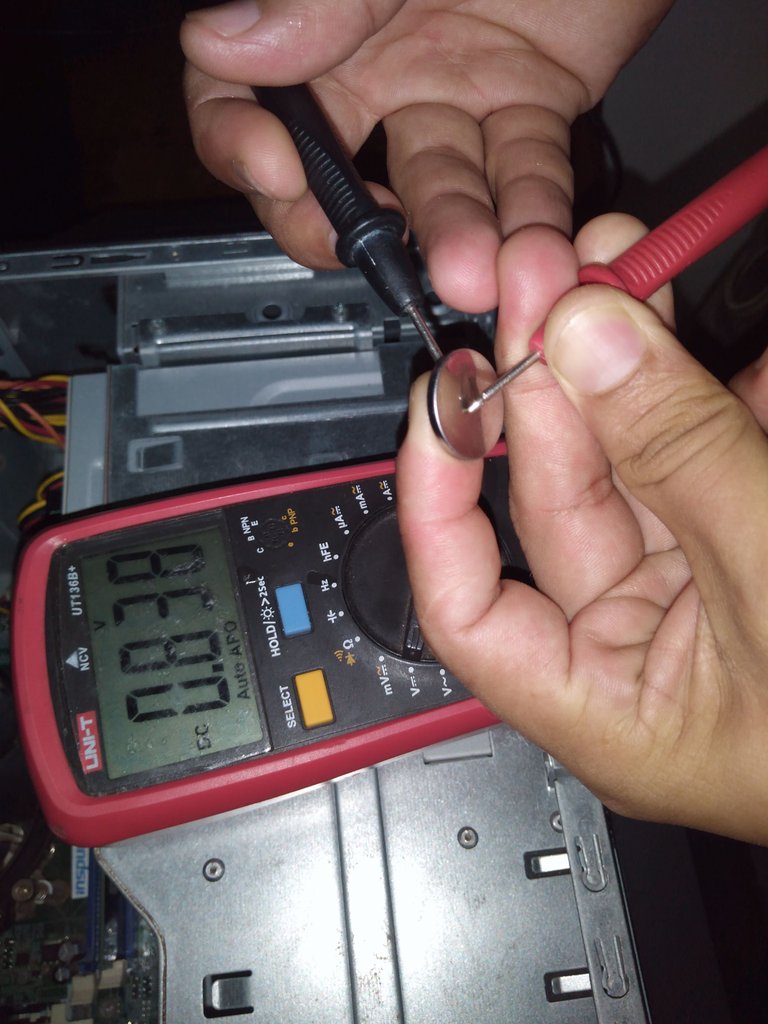 Medición de la Batería del CPU
Prácticamente está muerta, ya no mantiene la carga.
Ahora veremos la carga que tenía la batería de la laptop, 0.27 VDC, estaba en un estado crítico.
It is practically dead, it is no longer holding a charge.
Now we will see what charge the laptop battery had, 0.27 VDC, it was in a critical state.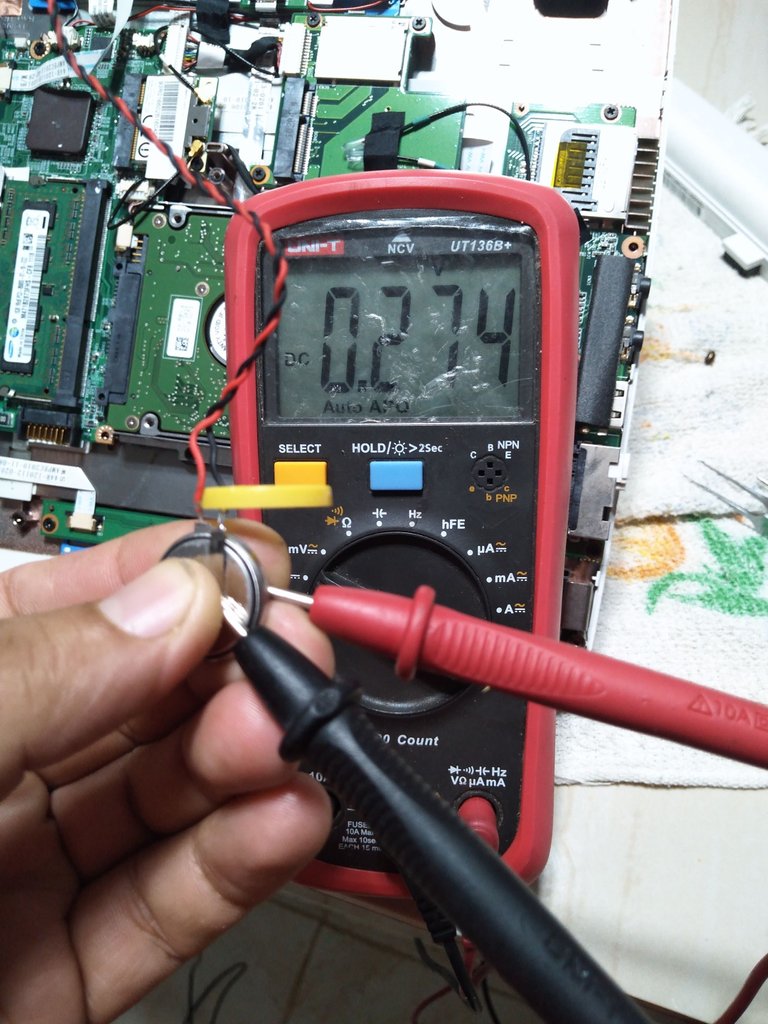 Medición de la batería de la laptop
Las baterías de litium pueden durar entre 1 y 2 años, pero poco a poco irán perdiendo su capacidad de mantener la carga. Por lo tanto es importante que estemos atentos a esas señales que nos muestran nuestros ordenadores.
En el caso de estas dos computadoras el sistema operativo se perdió, lo que me llevo a tener que instalarlo nuevamente y a reemplazar las baterías para evitar que se volvieran a dañar.
Lithium batteries can last between 1 and 2 years, but they will gradually lose their ability to hold a charge. Therefore it is important that we are attentive to these signs that our computers show us.
In the case of these two computers, the operating system was lost, which led me to have to reinstall it and replace the batteries to prevent them from being damaged again.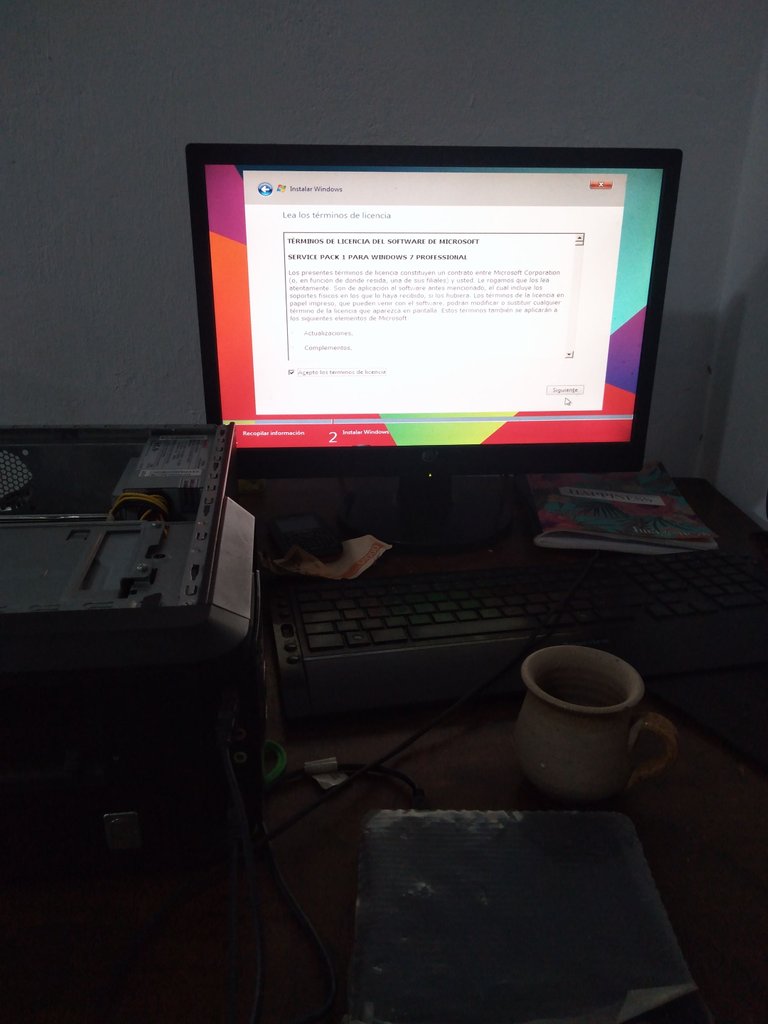 Instalación de nuevo sistema operativo Windows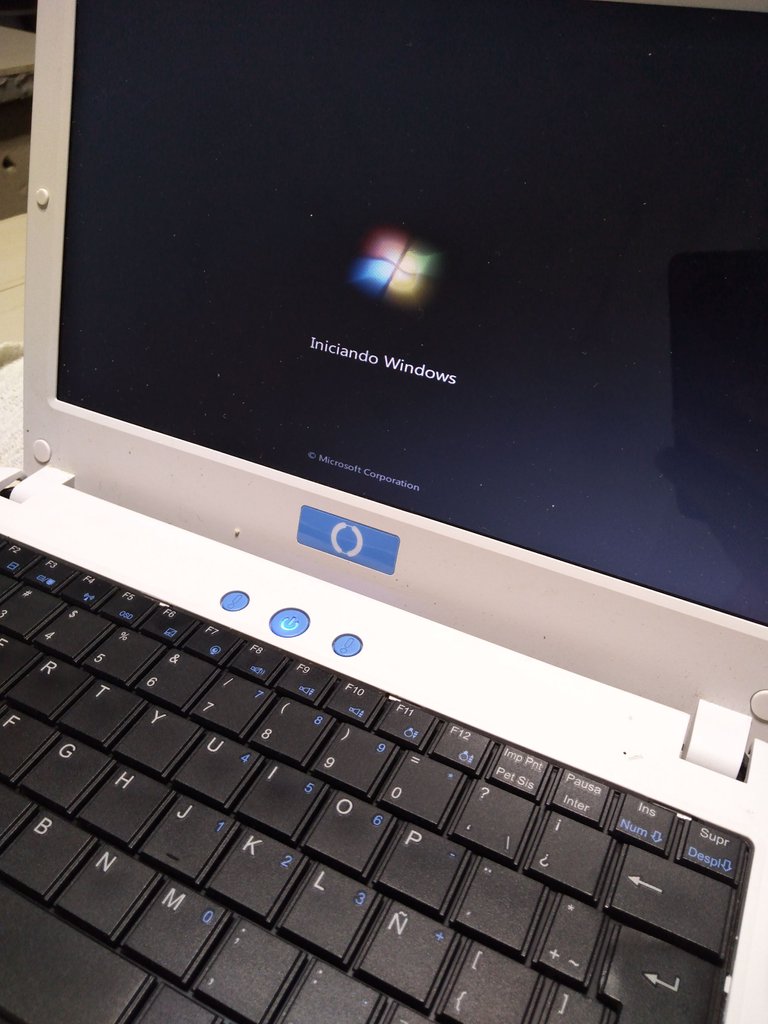 Sistema operativo Windows instalado en la laptop
Cuando terminamos de instalar los sistemas operativos solo queda colocar las baterías nuevas y hacer las configuraciones de hora y fecha.
Once the operating systems have been installed, the only thing left to do is to install the new batteries and make the time and date settings.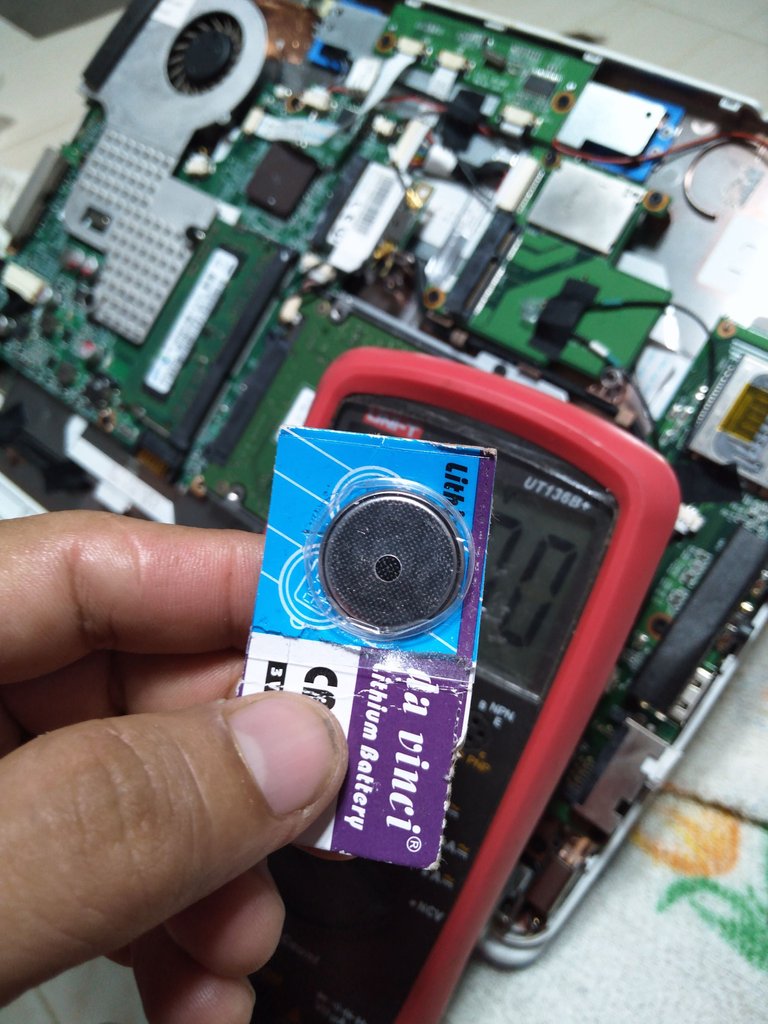 Batería CR 2032 nueva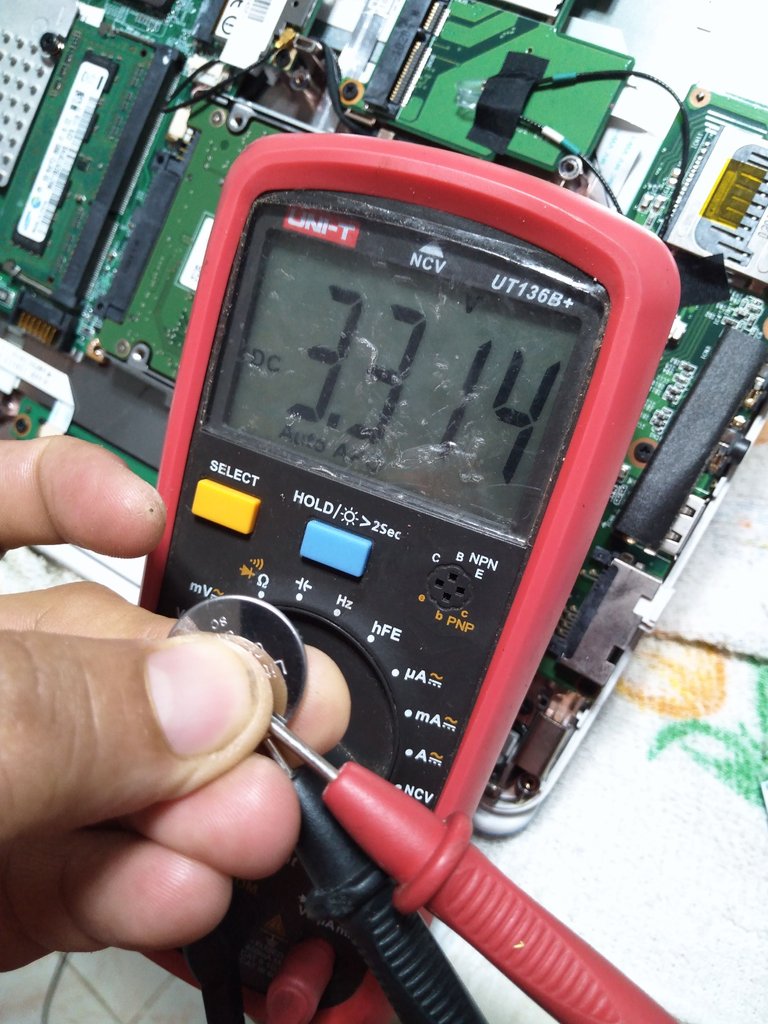 Batería con su carga completa 3.3 VDC
Ahora cuando encendamos nuestro ordenador el sistema iniciará son pedirnos presionar F1, iniciará normalmente y con la hora correcta.
Now when we turn on our computer the system will start without asking us to press F1, it will start normally and with the correct time.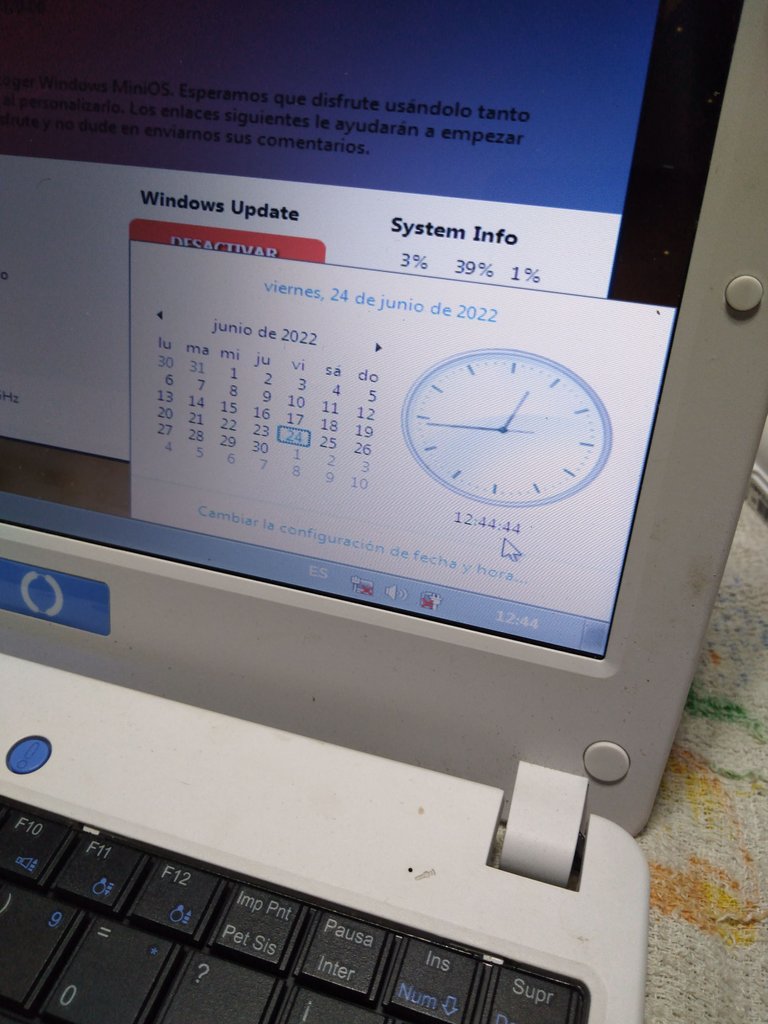 Laptop con la fecha y hora correcta
Hemos solucionado un problema frecuente en nuestro computador,ahora sabemos que una batería desgastada puede ocasionar varios problemas en nuestro ordenador.
El problema más grave que se nos puede presentar, es que la memoria de BIOS se pierda y necesitemos cargarla nuevamente utilizando una herramienta externa.
Evitemos esto en nuestro ordenadores, una batería de este tipo solo cuesta 1,00 $, pero el servicio técnico puede ser más costoso. Ahorremos dinero reemplazando a tiempo la batería.
Espero les haya gustado este pequeño aporte y que de ahora en adelante sepan que deben hacer.
Saludos y bendiciones.
Imágenes tomadas con mí Smartphone Huawei Dub-Al00.
We have solved a frequent problem in our computer, now we know that a worn battery can cause several problems in our computer.
The most serious problem we can have is that the BIOS memory is lost and we need to charge it again using an external tool.
Let's avoid this in our computers, a battery of this type only costs 1.00 $, but the technical service can be more expensive. Let's save money by replacing the battery in time.
I hope you liked this small contribution and that from now on you know what to do.
Greetings and blessings.