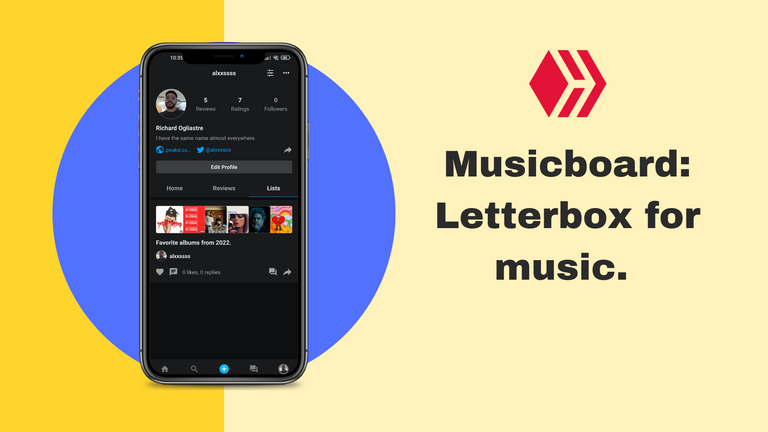 All the pictures in this post were taken directly from MusicBoard by me, the cover was made using Canva

I always had a very particular obsession with collecting every form of "content" I consume, I use letterbox very regularly and I have been creating annual lists of the movies I watch since 2018, and I keep a Word document where I keep track of each chapter that I complete in each series that I like and I update it weekly.
As someone who enjoys music, I have always wanted to transfer those same activities to the same medium, however, due to the nature of its format, I have never found a way to do it correctly... Until now.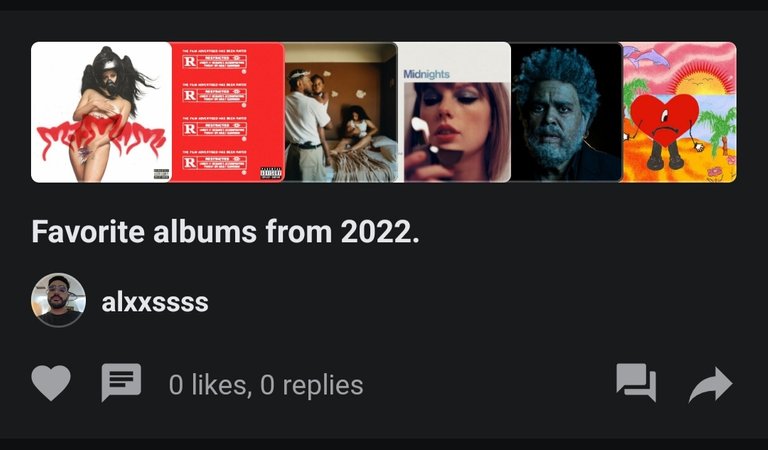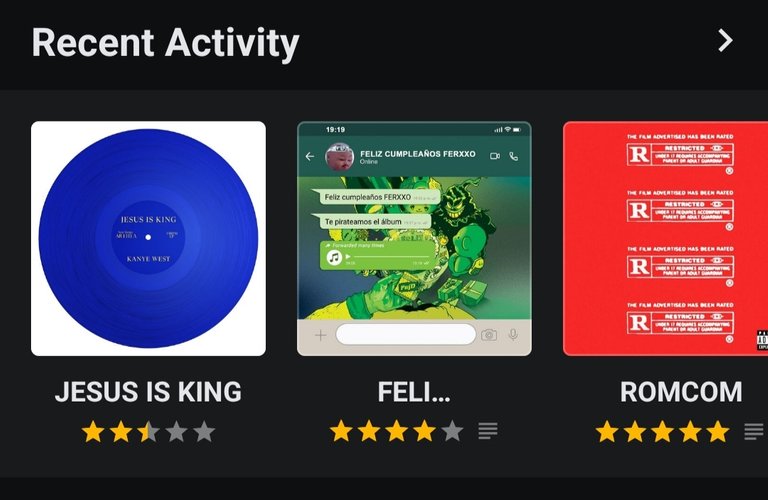 Musicboard is a hybrid of a social network and an application that I came across while browsing on Google Play. Its premise? It is basically a musical letterbox, which means that we can use it to register all the musical albums, singles, eps, etc. that we listen to, to rank them, form public and private lists, and (if we wish) write reviews about them.
Although it doesn't have as big of a community (In fact, it's much smaller than letterbox... Another "niche" platform in terms of user-base), MusicBoard has all the potential in the world to provide a solid experience where it doesn't. We can only organize all the music we know, but we also have the possibility of connecting with other people who share our tastes and musical interests.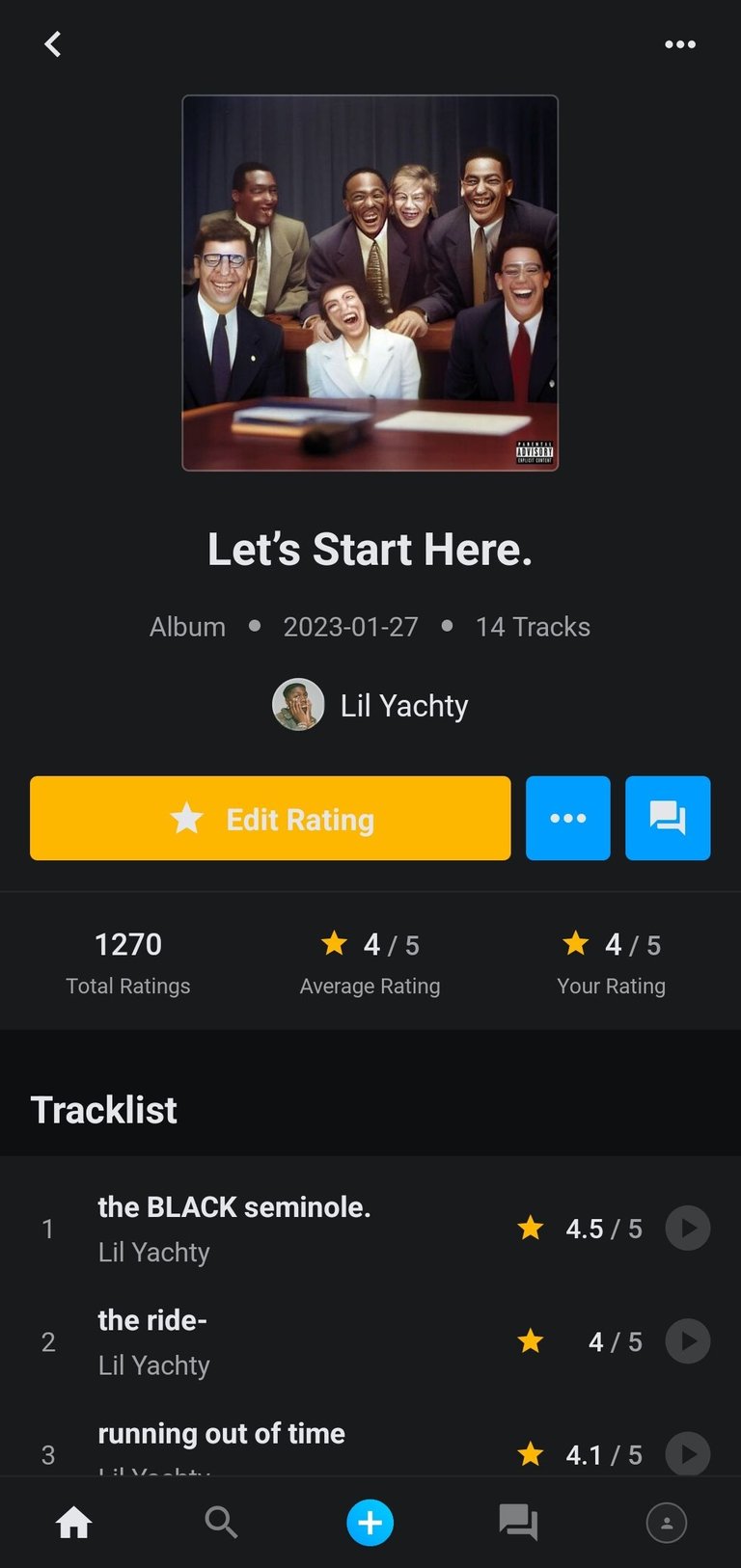 I must clarify that it is not a streaming platform, so it is not possible to listen to music directly from it beyond free 30-second fragments, its purpose instead is to allow us to socialize and at the same time broaden our horizons, showing recommendations related to our likes, as well as global and regional rankings across various genres.
Although services like Spotify have a social network aspect (Secondary), I have always felt that their implementation is forced and does not work organically with their main objectives.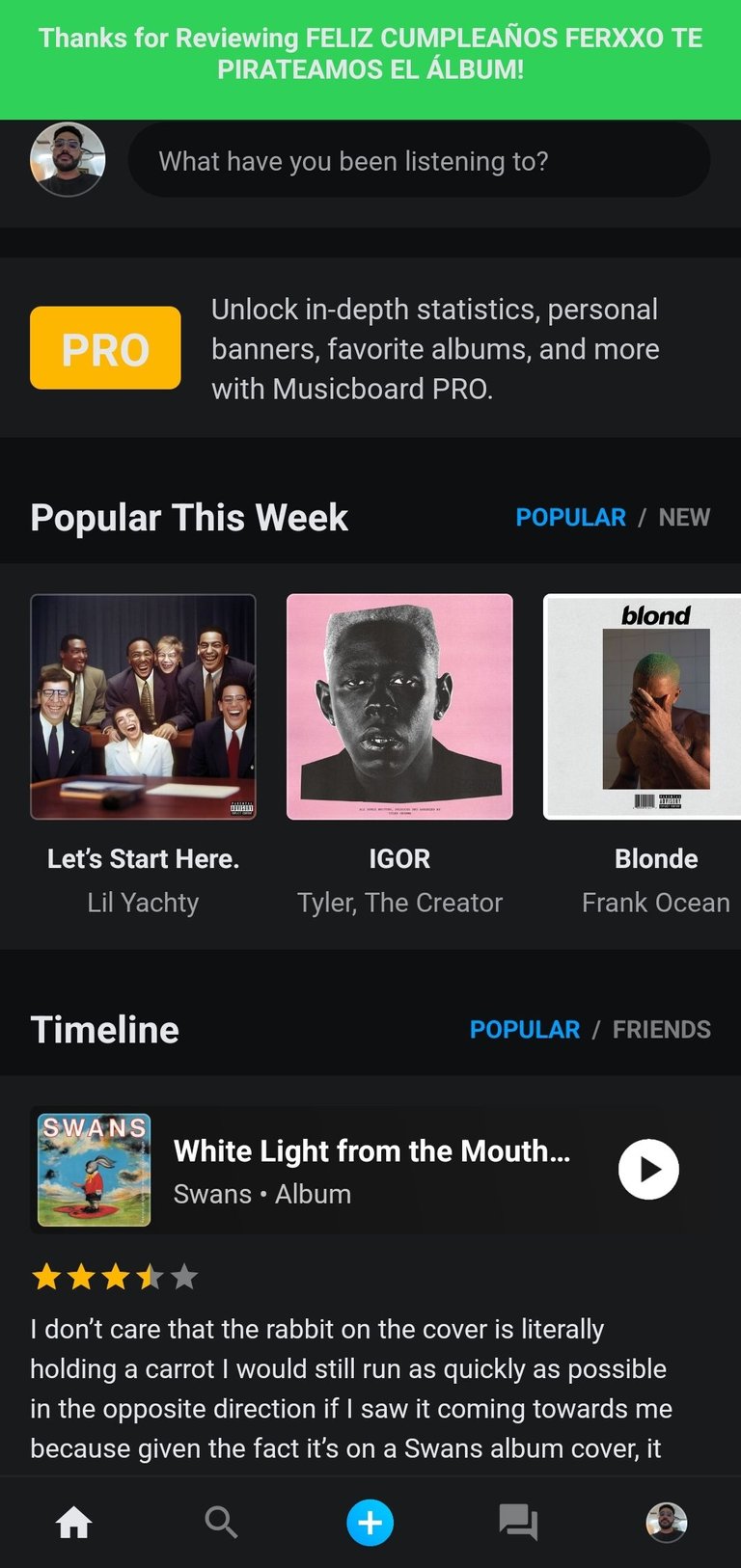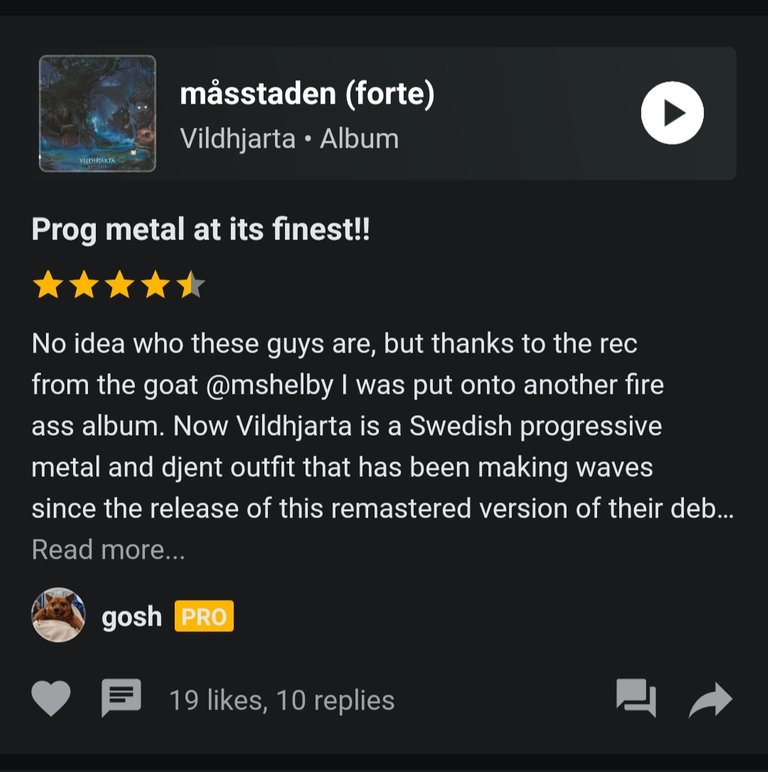 For this reason it is important to understand that MusicBoard is not an application for everyone but within its own niche it ends up providing many options that people like me will know how to value, we find information on our favorite artists and the projects they create (and it also allows us to provide more information if we have it), and it is ideal to accompany it with a streaming service such as Spotify, Apple Music or Tidal.
Its interface is nice and there is a good level of customization, I know that many will find its purpose a bit superfluous but I feel that using it will help us to define music in general from a different perspective.
In my case, I am very excited about the possibility of being able to archive everything I listen to, and as with other services like Letterbox, I hope that eventually it will start to become a kind of library that contains everything I have listened to in the last few years. years.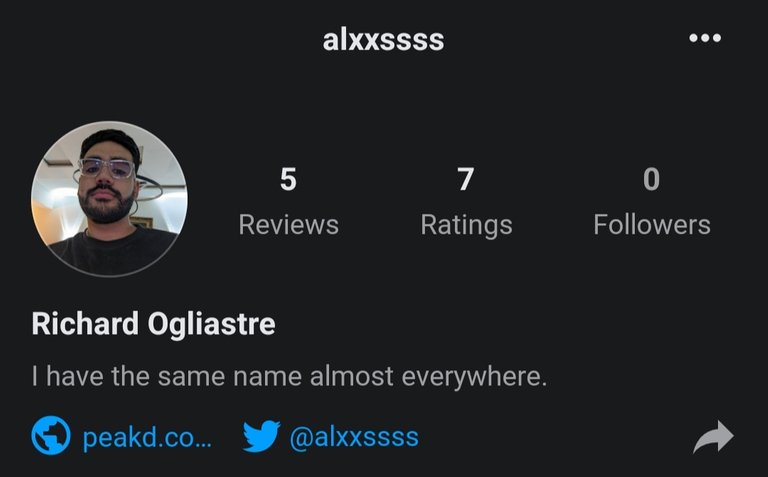 The best of all? Regardless of our tastes, if we appreciate music we will all find a reason to give MusicBoard a try.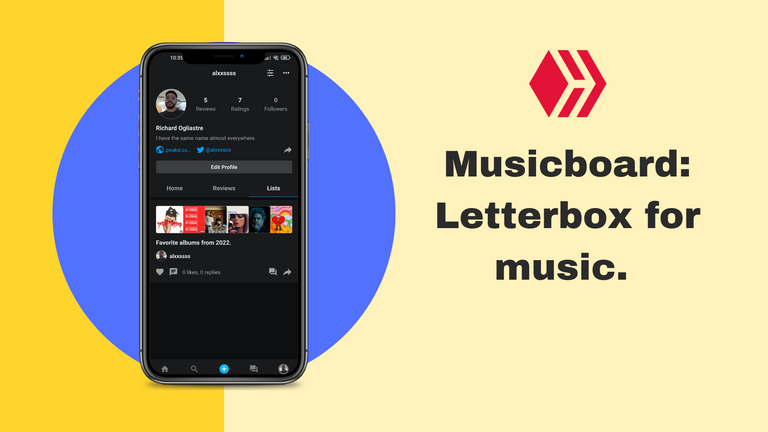 Todas las imágenes en este post fueron sacadas directamente desde MusicBoard, la portada fue creada usando Canva

Desde siempre he tenido una obsesión muy particular con recopilar cada forma de "contenido" que consumo, uso letterbox con mucha regularidad y llevo creando listas anuales de las películas que veo desde 2018, y mantengo un documento de Word en dónde mantengo el control de cada capítulo que completo en cada serie que me gusta y la actualizo semanalmente.
Como alguien que disfruta la música siempre he querido trasladar esas mismas activades al mismo medio, no obstante, por la naturaleza de su formado nunca he encontrado la forma de hacerlo correctamente... Hasta ahora.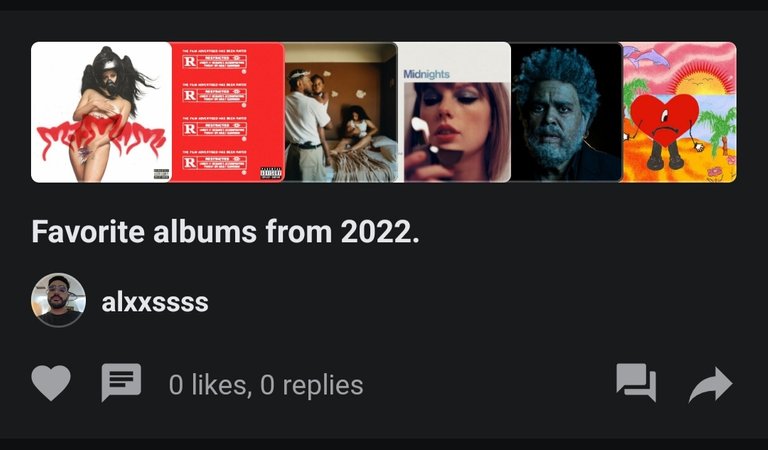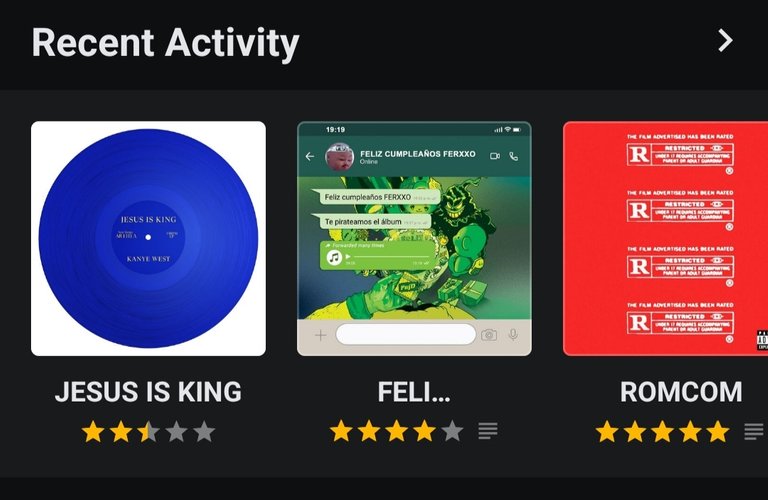 Musicboard es un híbrido de red social y aplicación que me topé mientras curioseaba en Google Play, ¿Su premisa? Básicamente es un letterbox musical, lo que quiere decir que podemos utilizarlo para registrar todos los álbumes musicales, singles, eps, etc que escuchamos, para rankearlos, formar listas públicas y privadas, y (si lo deseamos) redactar reviews al respecto.
Aunque no cuenta con una comunidad tan grande (De hecho, es mucho más pequeña que letterbox... Otra plataforma "de nicho" en términos de user-base), MusicBoard tiene todo el potencial del mundo para brindar una experiencia sólida en dónde no solo podemos organizar toda la música que conocemos, sino que aparte tenemos la posibilidad de conectar con otras personas que compartan nuestros gustos e intereses musicales.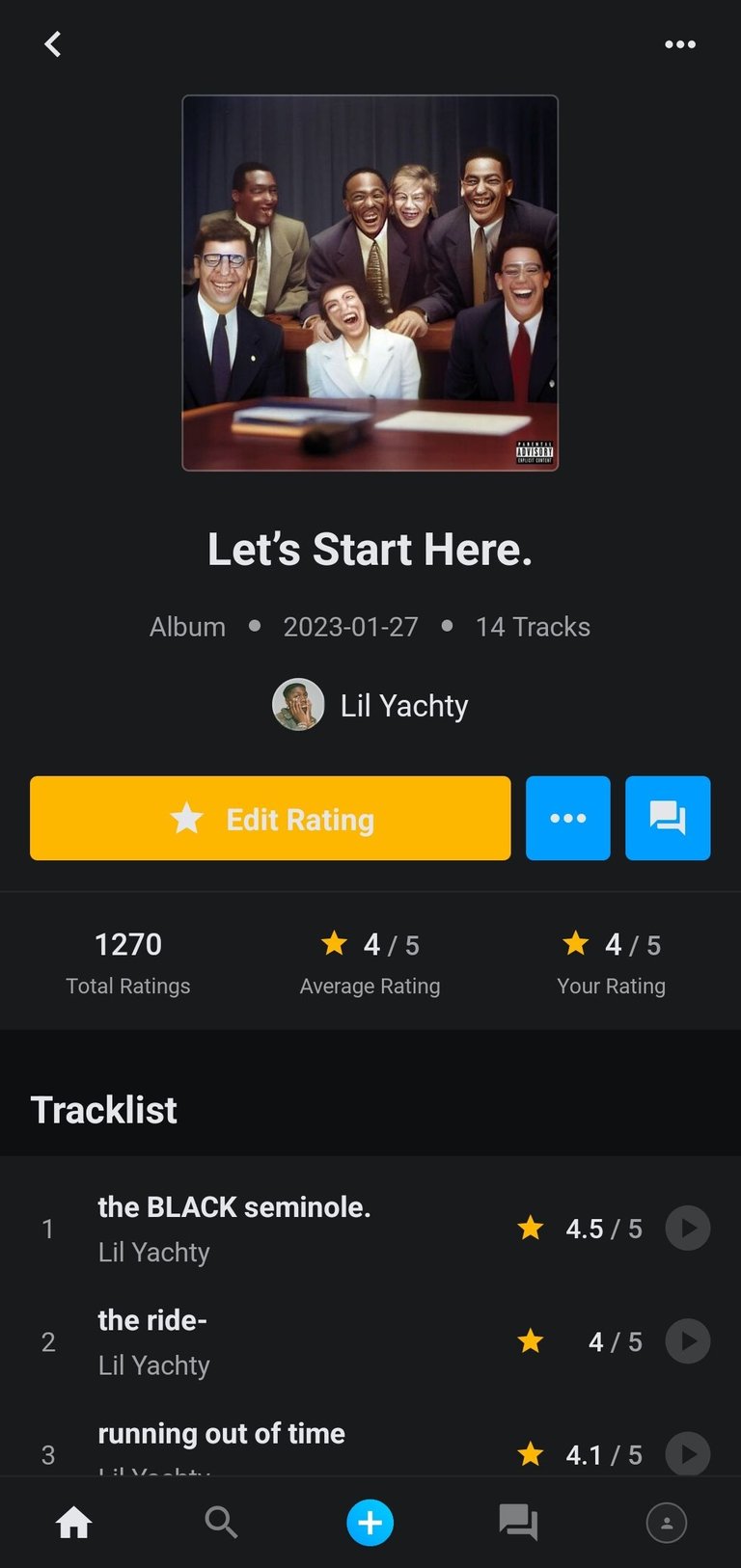 Debo aclarar que no se trata de una plataforma de streaming, así que no es posible escuchar música directamente de ella más allá de fragmentos gratuitos de 30 segundos, su finalidad en cambio es permitirnos socializar y la vez ampliar nuestros horizontes, mostrando recomendaciones afines a nuestros gustos, así como rankings mundiales y regionales a través de diversos géneros.
Si bien servicios como Spotify cuentan con un aspecto de red social (Secundario), siempre he sentido que su implementación es forzada y no funciona orgánicamente con sus objetivos proncipales.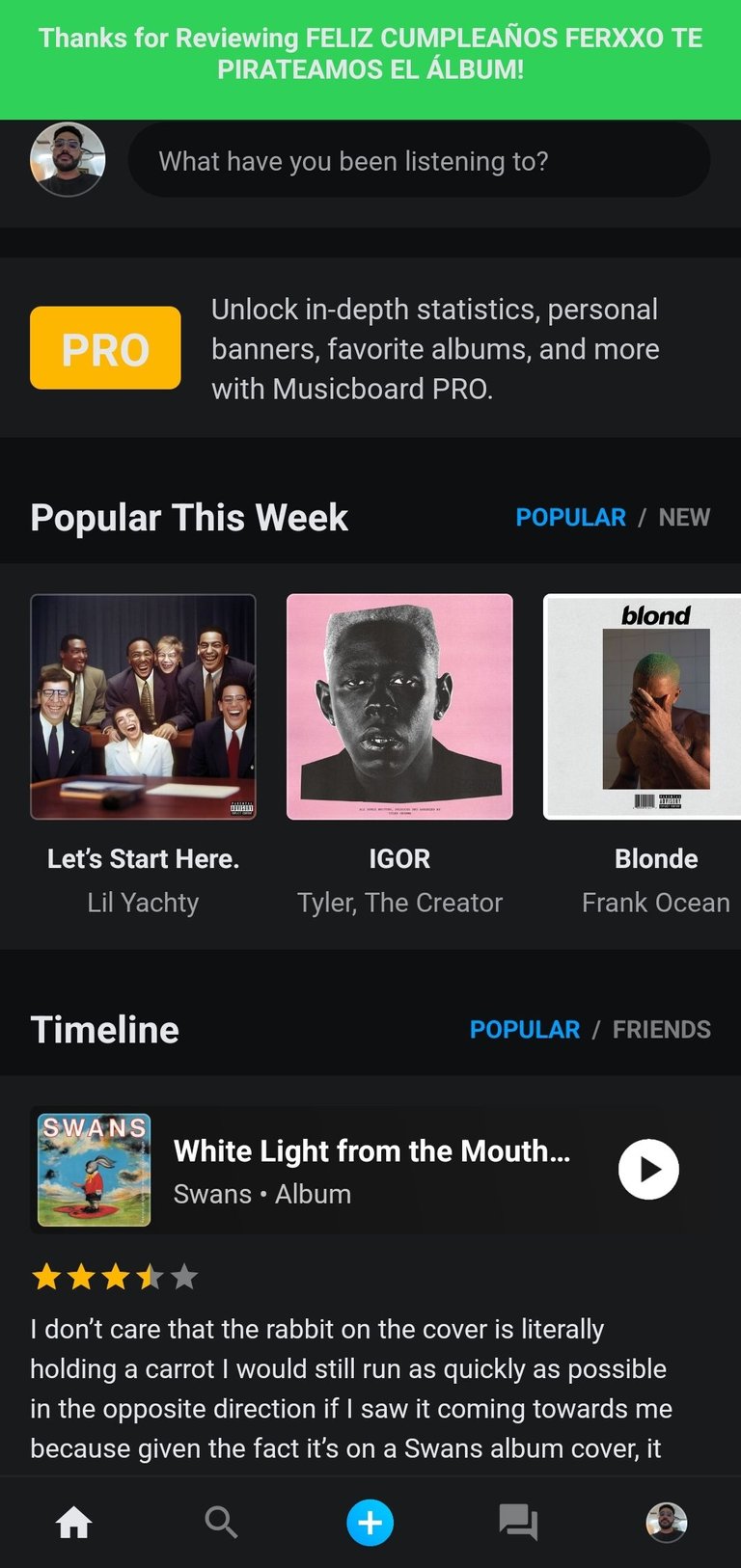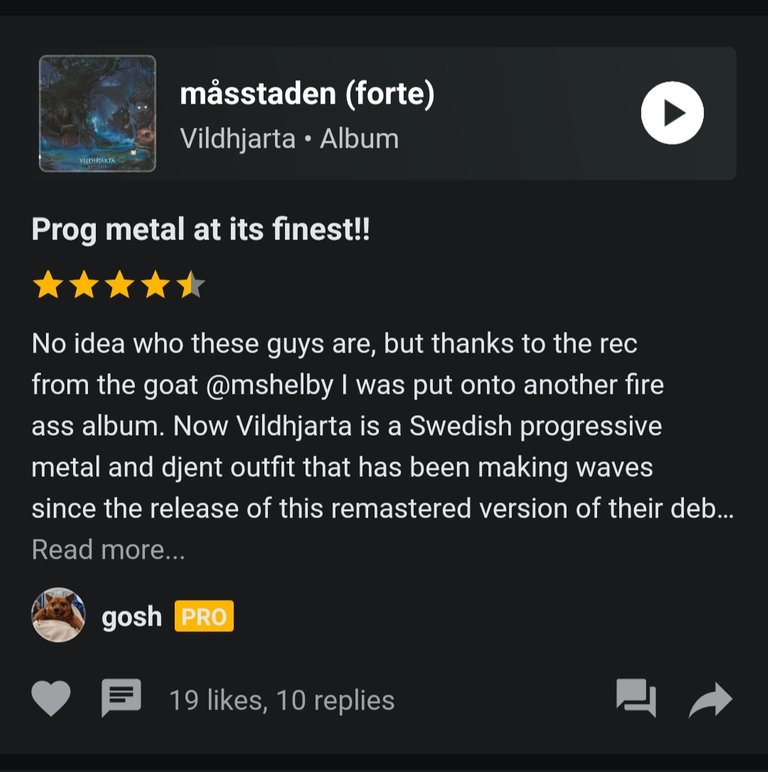 Por esto mismo es importante comprender que MusicBoard No es una aplicación para todo el mundo pero dentro de su propio nicho termina brindando muchas opciones que la gente como yo sabrá valorar, encontramos información de nuestros artistas favoritos y los proyectos que crean (y aparte nos permite brindar más información nosotros si contamos con ella), y es ideal para acompañarla con algún servicio de streaming como Spotify, Apple Music o Tidal.
Su interface es agradable y existe un buen nivel de personalización, sé que muchos encontrarán su finalidad un poco superflua pero siento que usarla nos ayudará a precisar la música en general desde una óptica diferente.
En mi caso, me siento muy emocionado con la posibilidad de poder ir archivando todo lo que escucho, y al igual que con otros servicios como Letterbox espero que eventualmente empiece a convertirse en una especie de biblioteca que contiene todo lo que he escuchado en los últimos años.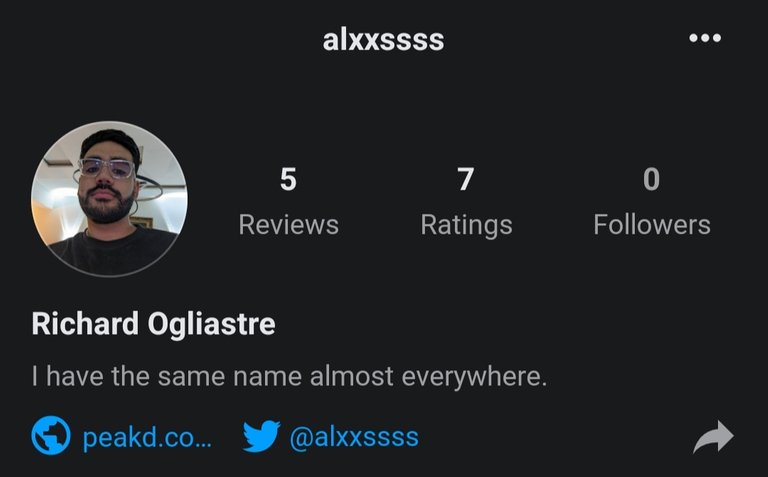 ¿Lo mejor de todo? Independientemente de nuestros gustos, si apreciamos la música todos vamos a encontrar una razón para darle una oportunidad a MusicBoard.

Twitter/Instagram/Letterbox: Alxxssss