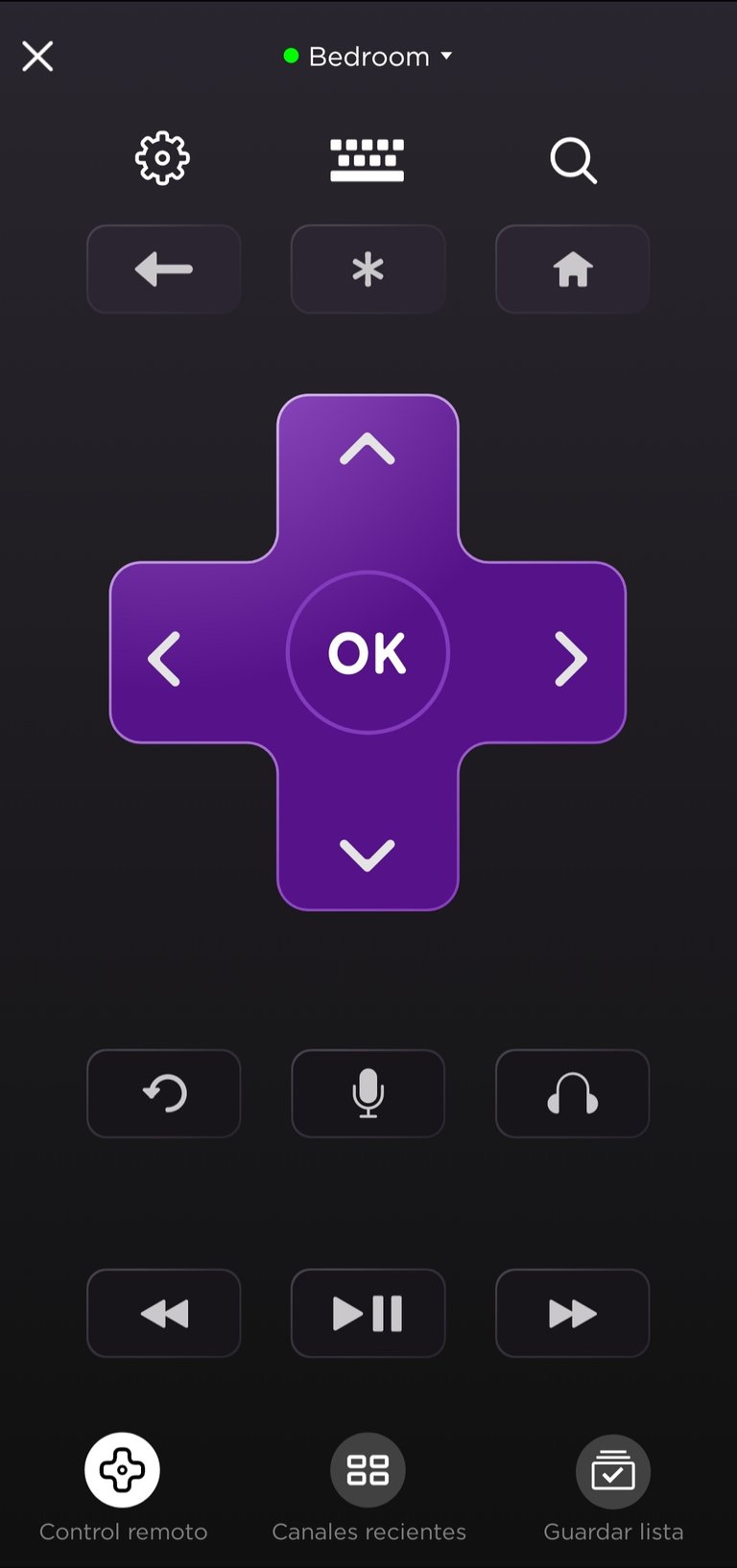 All the screenshots and pictures in this post were taken directly from the app by me

As I exposed a couple of days ago in this same community, I recently had the opportunity to acquire a new television along with a Roku LE, although I admit that I am not the biggest fan of these casting devices (I prefer the Chromecast) there are a series of advantages quite evident compared to the Google version, many of these, only notable for those who have used it extensively.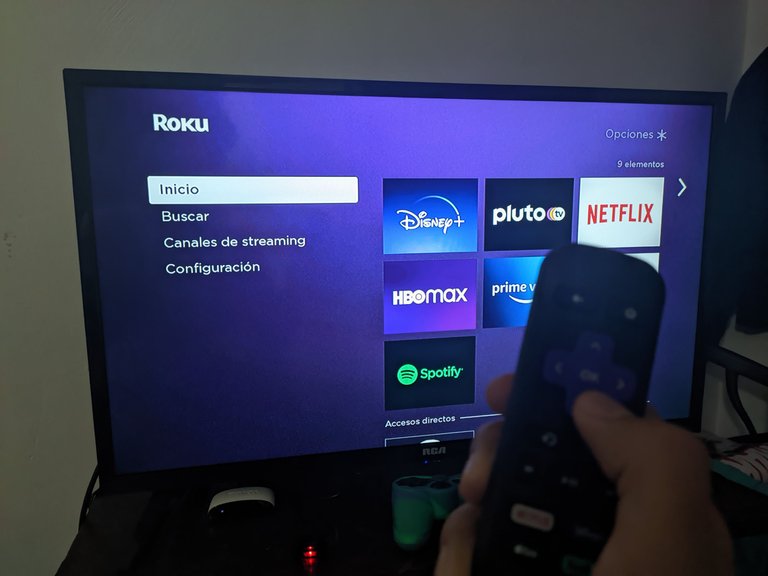 I had previously told you about the strengths and weaknesses of each option, but had forgotten to take into consideration one factor that can greatly improve the Roku experience: The official app for Android and iOS.
Those who are unaware of the Roku must understand that it is a device that we can use mainly to transmit content on our television screens, use streaming applications to watch series, movies, listen to music or even play games or view images. It's a way to enjoy the experience that comes with a smart TV without actually using one.
My bitterness with Ruko has always been reduced to a single reason: Unlike Google Chromecast, we must use a special control that is included with the device, and has a unique interface.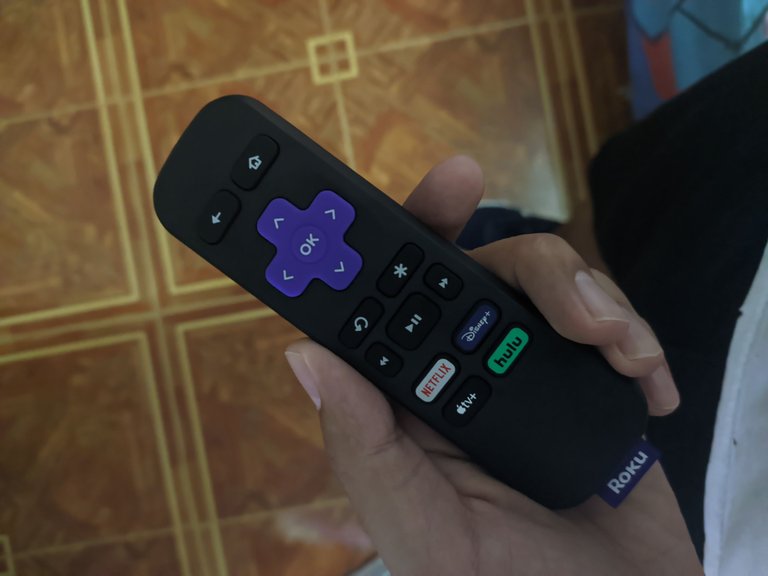 Why is it an inconvenience? In the case of Google Chromecast we do not need more than our own cell phone connected to the same Wi-Fi network, what does this mean? that having our Netflix, Amazon, HBO, etc... accounts is more than enough to play their content on our television, it is simple to understand and easy to use.
The use of an exclusive control to operate the device can give us a feeling of "luxury", but in return a good portion of the comfort involved in using the Google ecosystem is sacrificed, much faster and less cumbersome.
What I mean is that for Roku, not only is it not possible to close this gap, but it must take care of offering extra virtues that make us prefer its device, this is where the application for Android and iOS comes in.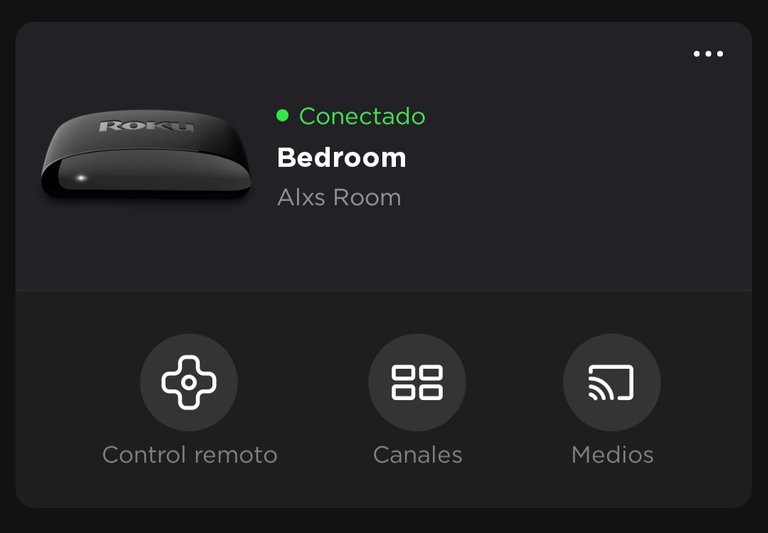 Beyond the obvious (being able to use the application as if it were the control of the Roku), the application offers us a couple of brilliantly implemented options: the possibility of using the keyboard of our cell phones to enter our data, or simply search for the content what we want to display.
On the other hand, we are also allowed to retransmit the Roku audio directly from our cell phone, something that ends up enabling the possibility of using wired or wireless headphones, in case we do not want others to hear what we are watching on TV.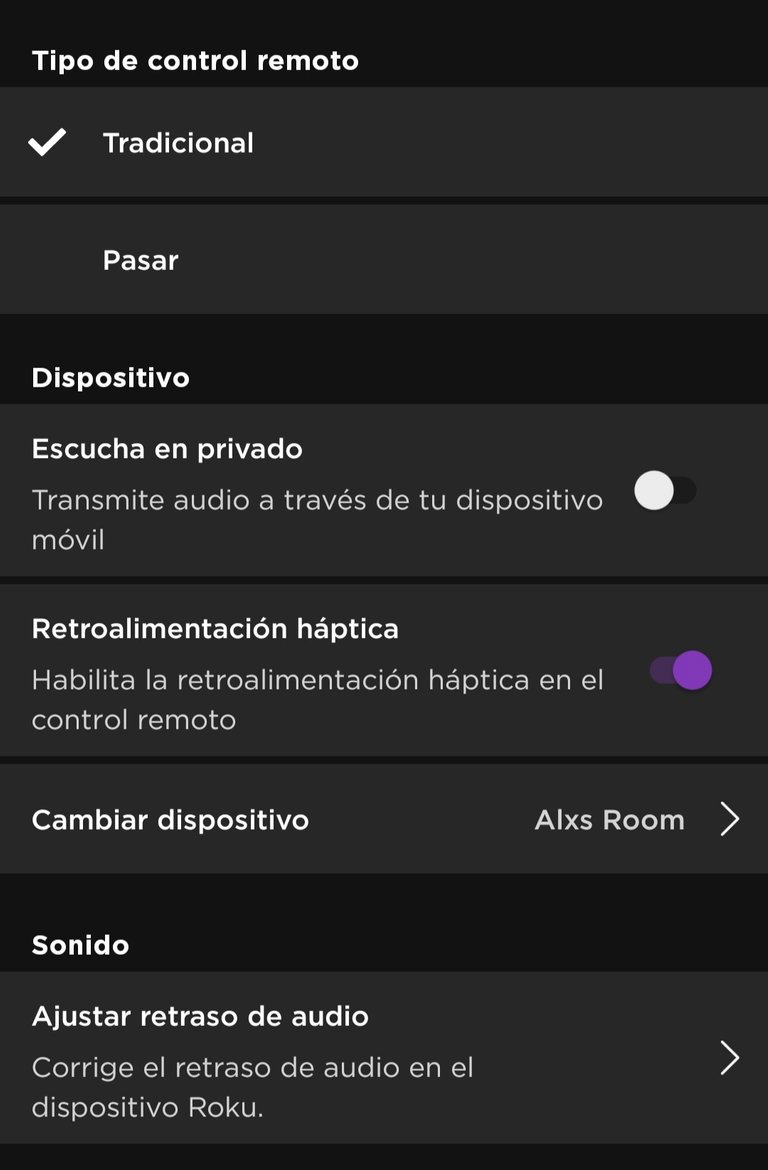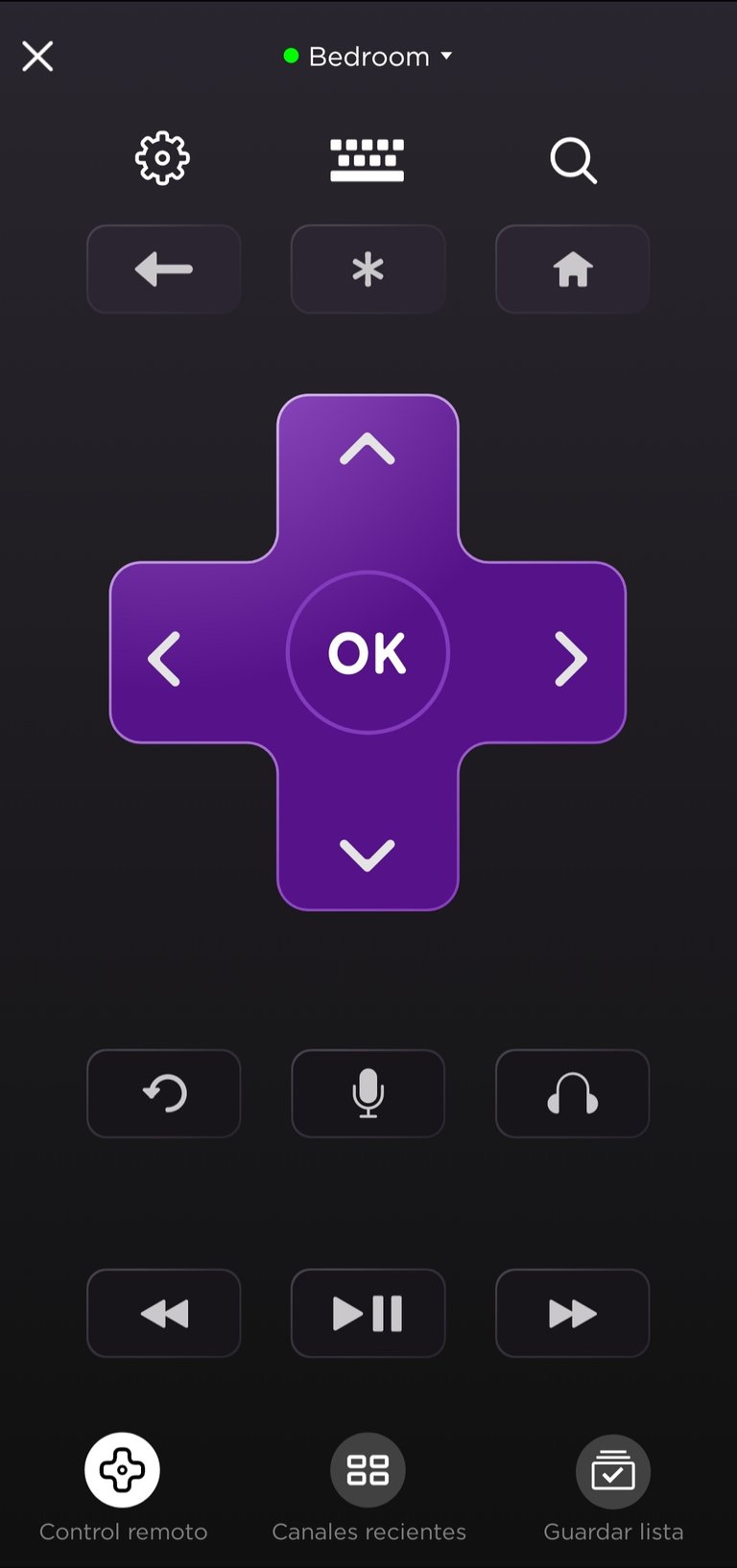 Although they sound like artificial advantages, their existence within the platform is greatly appreciated and they are extremely useful in very particular situations.
At the same time, the Roku app serves as a general hub, where there are not only shortcuts to our favorite channels, but all the premium or free content offered by the device in all its applications is conveniently shown. A virtue of Roku that simply and simply does not exist in the competition is the possibility of using a general search engine that indicates in which of our channels each movie, series or song that we are looking for is available, without having to fish from application to application where it is available.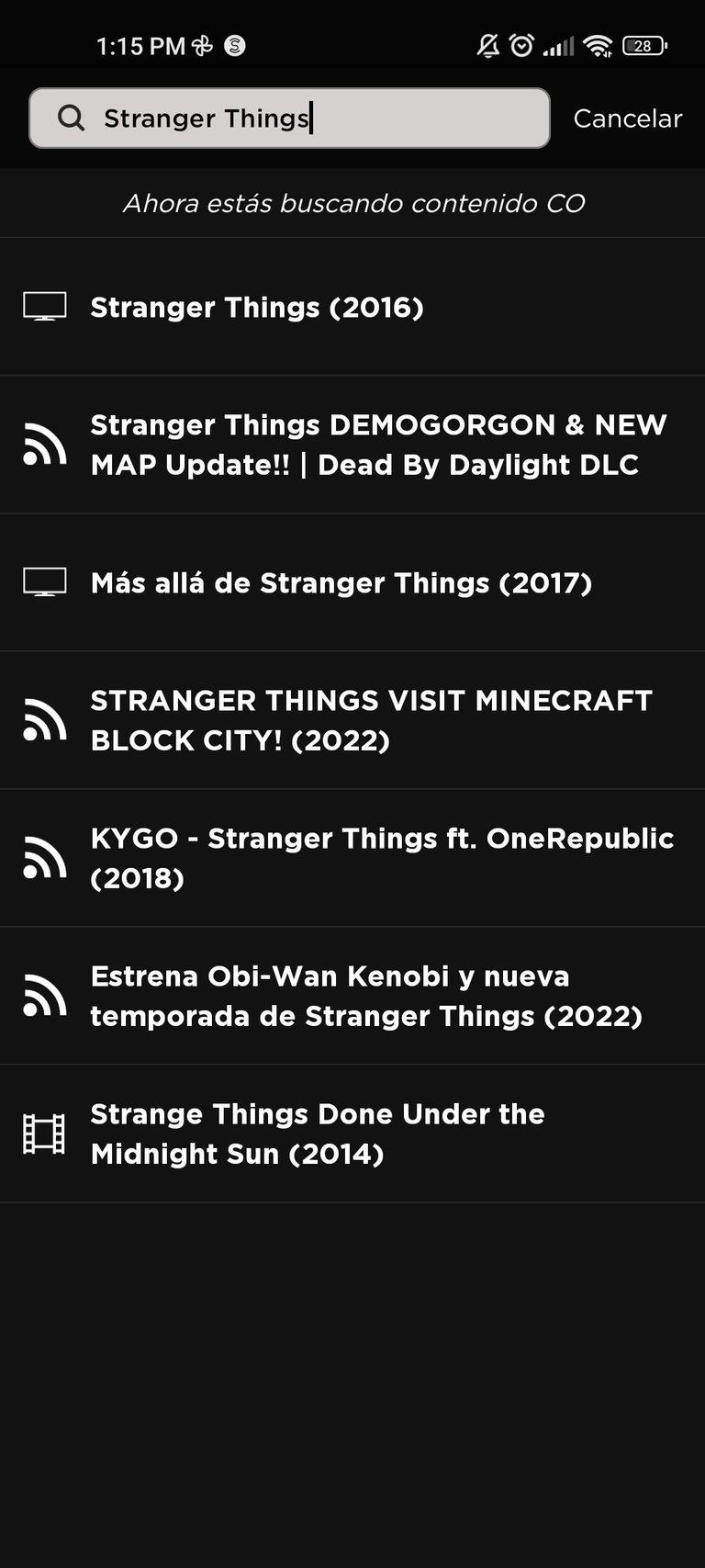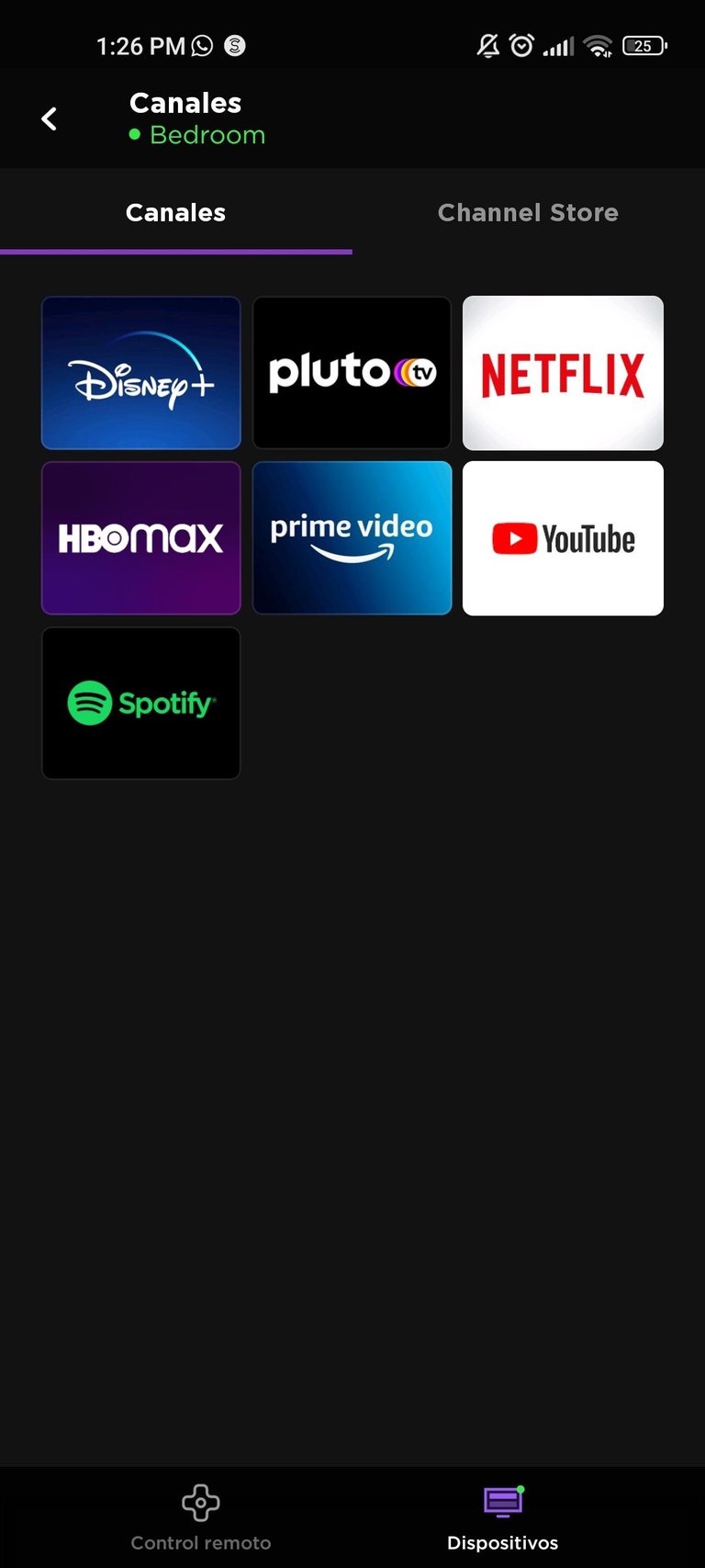 The application works quite well, the delay in our actions is almost zero and everything is very intuitive, although I am not assuming with all this that it is objectively superior to Google Chromecast, it is important to highlight the virtues of a device that seeks to offer its own experience, less focused on imitating what its competition does and capable of providing a series of unexpected added values.
For any user who is demanding and has a Roku, the application for Android and iOS is essential.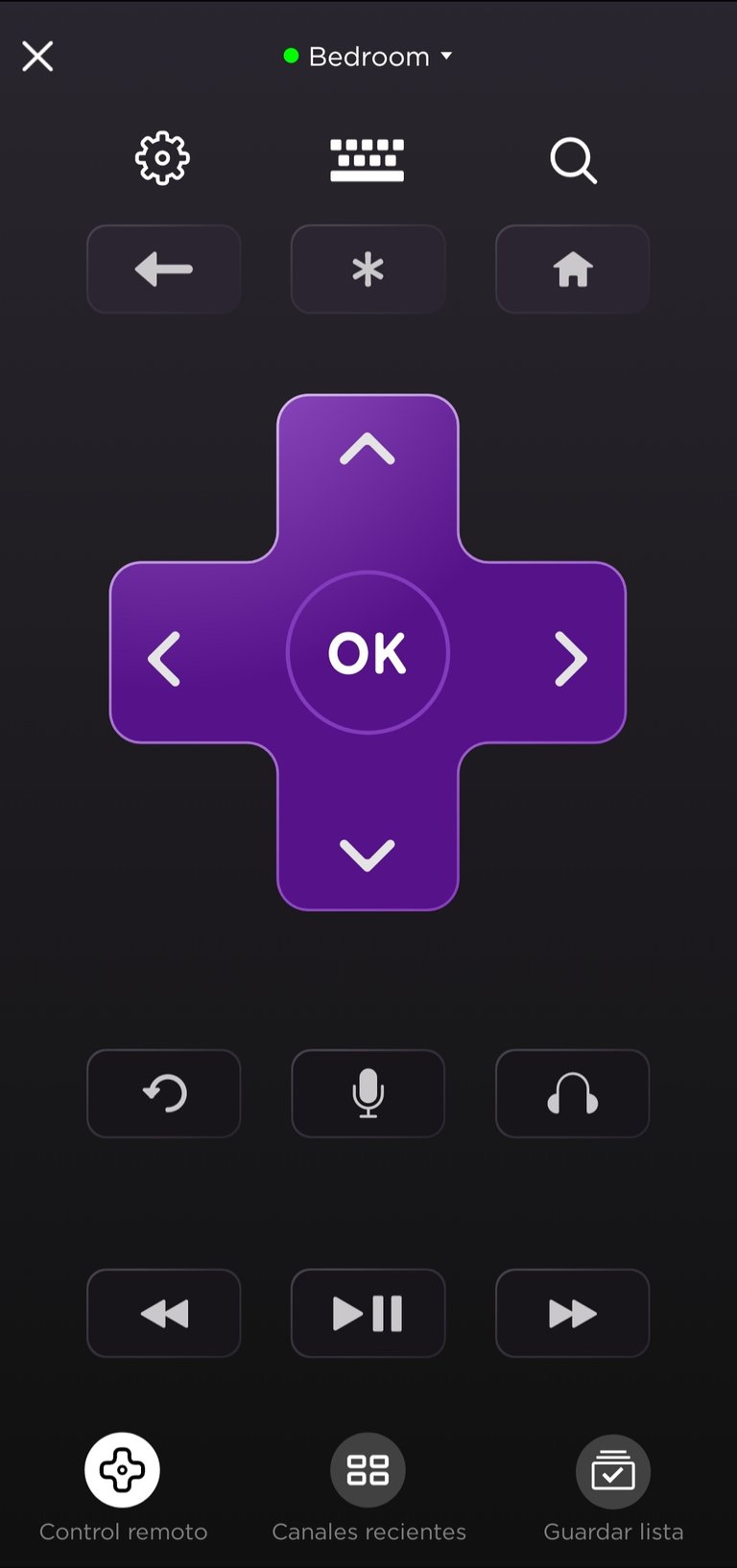 Todas las capturas de pantalla y las imágenes de este post fueron tomadas directamente por mi-

Como expuse hace un par de días en esta misma comunidad, recientemente tuve la oportunidad de adquirir un nuevo televisor junto con un Roku LE, aunque admito que no soy el mayor fan de estos dispositivos de casteo (Prefiero el Chromecast) existen una serie de ventajas bastante evidentes frente a la versión de Google, muchas de estas, solo notables para aquellos que lo hayan utilizado de forma extensiva.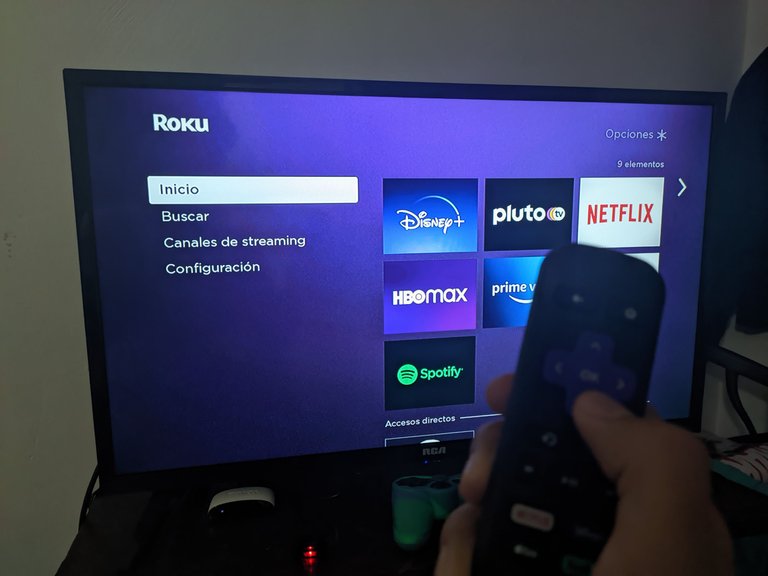 Ya les había hablado anteriormente de las virtudes y los defectos de cada opción, pero había olvidado tomar en consideración un factor que puede mejorar bastante la experiencia en Roku: La aplicación oficial para Android y iOS.
Aquellos que desconocen el Roku deben entender que es un dispositivo que podemos emplear principalmente para transmitir contenido en las pantallas de nuestros televisores, utilizar aplicaciones de streaming para ver series, películas, escuchar música o incluso jugar juegos o ver imagenes. Es una forma de disfrutar la experiencia que viene con un smart TV sin necesidad de utilizar uno.
Mis amarguras con Ruko siempre se han reducido a un único motivo: A diferencia del Google Chromecast debemos utilizar un control especial que viene incluído con el aparato, y cuenta con una interface única.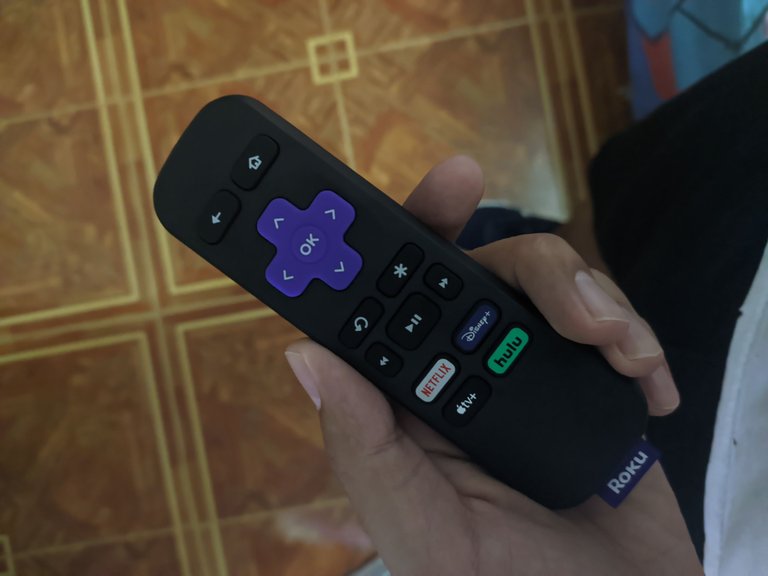 ¿Por qué es un inconveniente? En el caso del Google Chromecast no necesitamos más que nuestro propio celular conectado a la misma red Wifi, ¿Que quiere decir esto? que tener nuestras cuentas de Netflix, Amazon, HBO, etc... es más que suficiente para reproducir el contenido de estas en nuestro televisor, es sencillo de entender y fácil de utilizar.
El uso de un control exclusivo para manejar el aparato puede darnos una sensación de "lujo", pero a cambio se sacrifica una buena porción de la comodidad que implica utilizar el ecosistema Google, mucho más rápido y menos engorroso.
Lo que quiero decir es que para Roku, no solo no es posible cerrar esta brecha, sino que debe encargarse de ofrecer virtudes extra que nos hagan preferir su aparato, aquí es donde entra la aplicación para Android y iOS.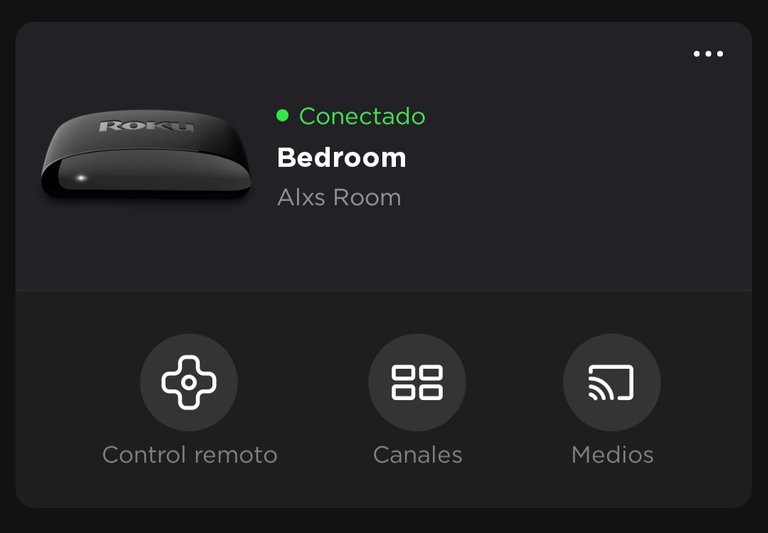 Más allá de lo obvio (El poder usar la aplicación como si fuese el control del Roku), la aplicación nos brinda un par de opciones implementadas brillantemente: la posibilidad de usar el teclado de nuestros celulares para introducir nuestros datos, o simplemente buscar el contenido que deseamos visualizar.
Por otro lado, también se nos permite retransmitir el audio del Roku directamente desde nuestro celular, algo que termina habilitando la posibilidad de utilizar audífonos cableados o inalámbricos, en caso de que no querramos que los demás escuchen lo que estamos viendo en TV.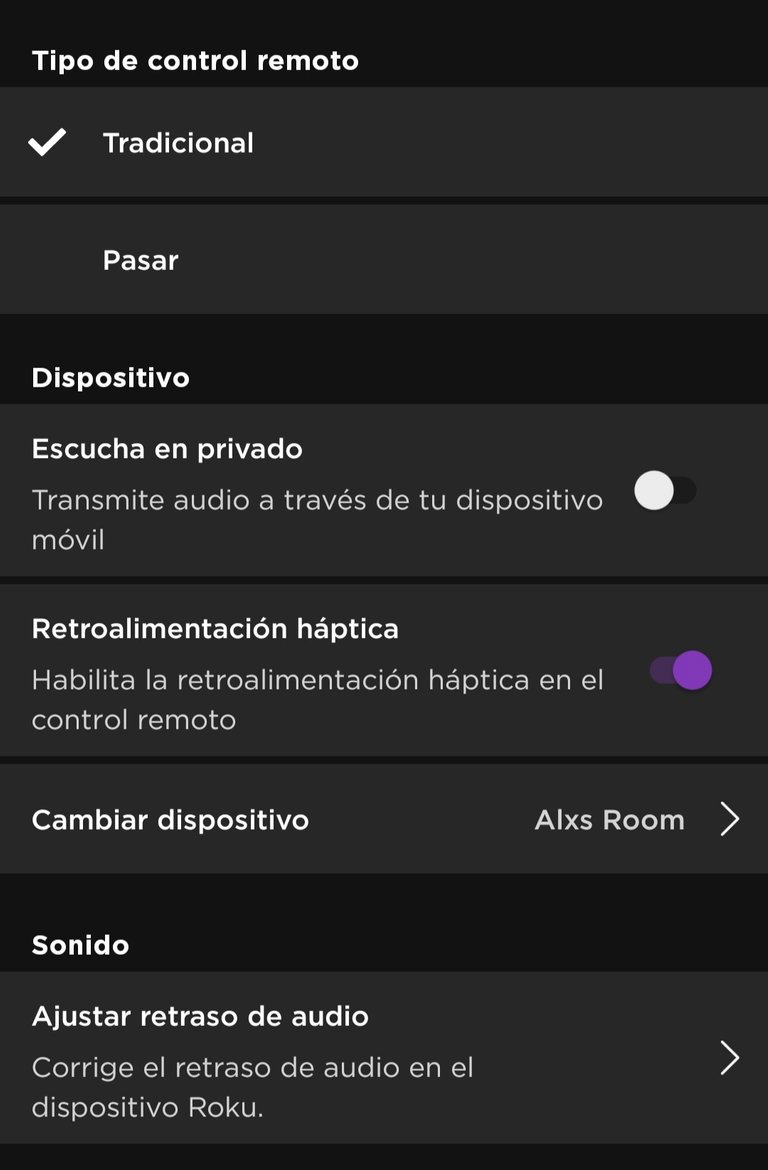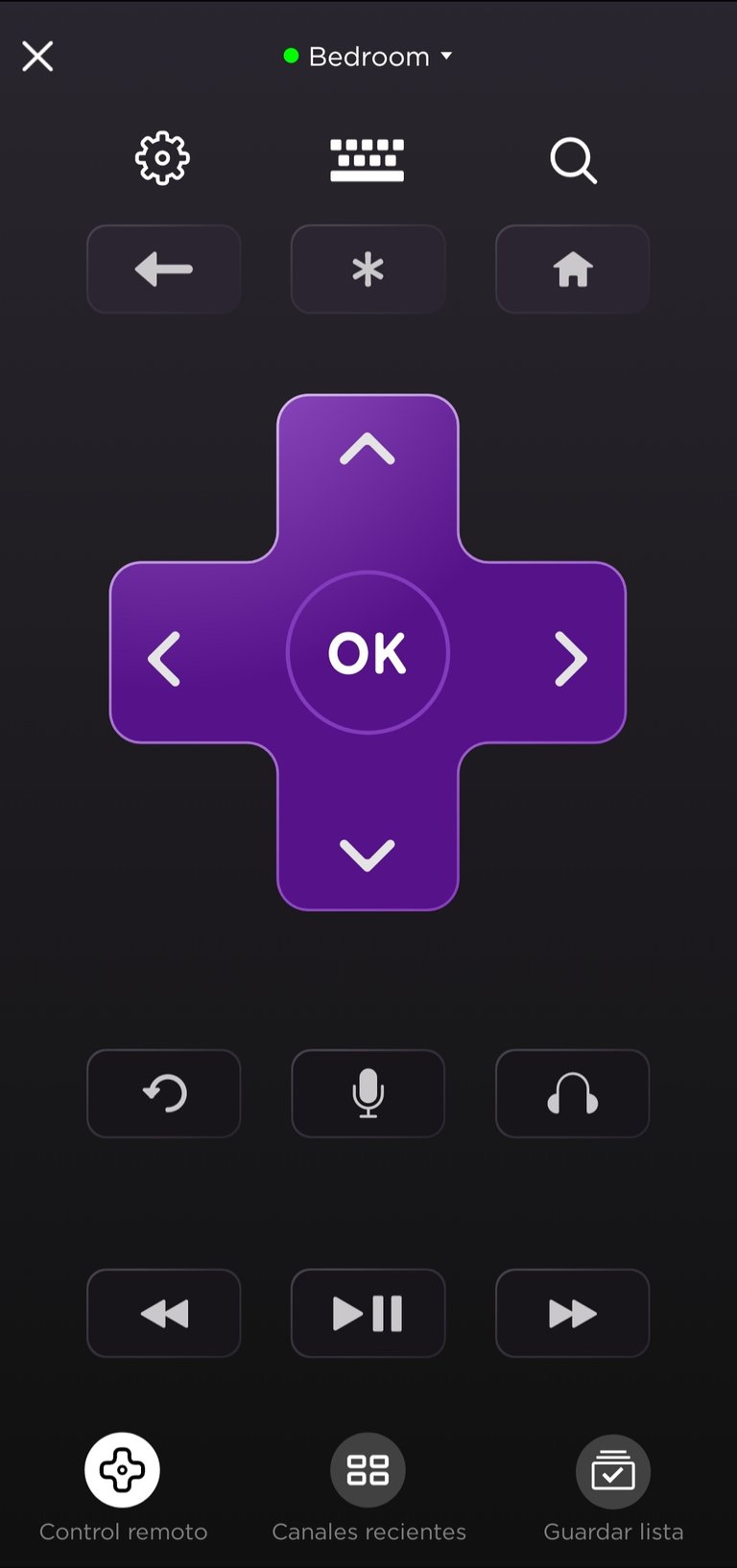 Si bien suenan como ventajas artificiales, su existencia dentro de la plataforma se agradece muchísimo y resultan de extrema utilidad en situaciones muy particulares.
Al mismo tiempo, la aplicación de Roku sirve como una hub general, en dónde no solo existen accesos directos para nuestros canales favoritos, sino que se nos demuestra de forma conveniente todo el contenido premium o gratuito que ofrece el aparato en todas sus aplicaciones. Una virtud de Roku que simple y llanamente no existe en la competición en la posibilidad de usar un buscador general que señala en cuál de nuestros canales está disponible cada película, serie o canción que estemos buscando, sin necesidad de tener que pescar de aplicación a aplicación en dónde se encuentra disponible.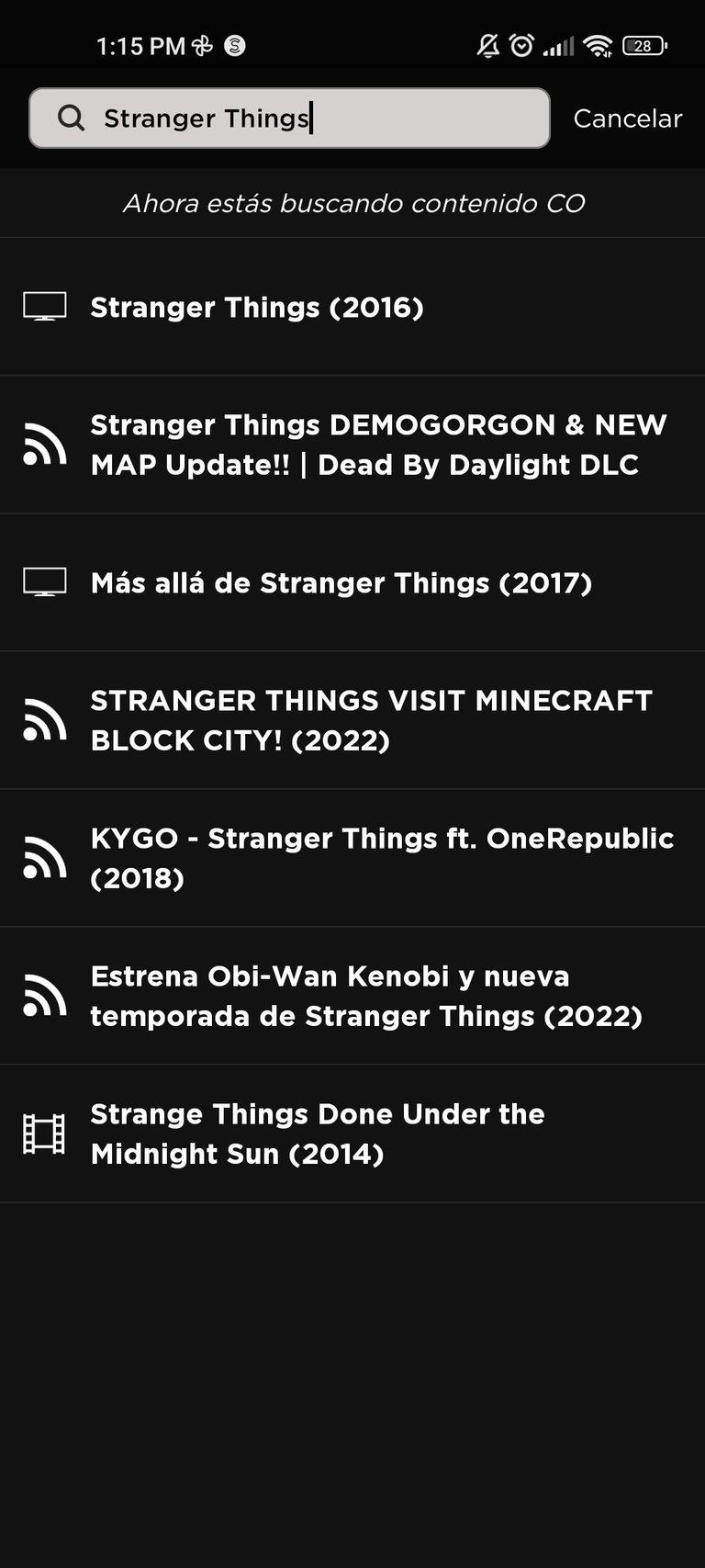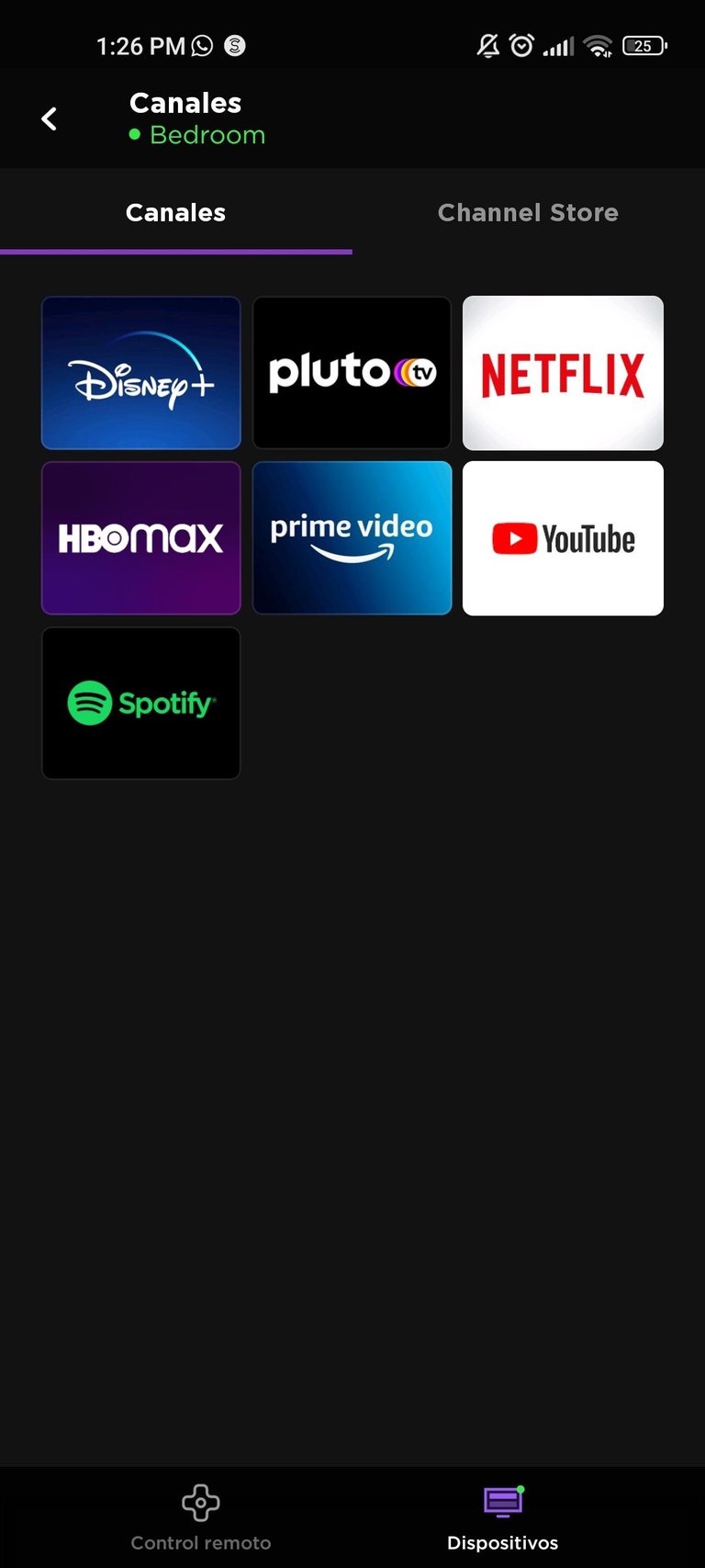 La aplicación funciona bastante bien, el delay en nuestras acciones es casi nulo y todo resulta muy intuitivo, aunque no estoy suponiendo con todo esto que sea objetivamente superior al Google Chromecast, es importante resaltar las virtudes de un dispositivo que busca ofrecer una experiencia propia, menos enfocada en imitar lo que hace su competencia y capaz de brindar una serie de valores agregados inesperados.
Para cualquier usuario que sea exigente y cuente con un Roku la aplicación para Android y iOS es esencial.

Twitter/Instagram/Letterbox: Alxxssss