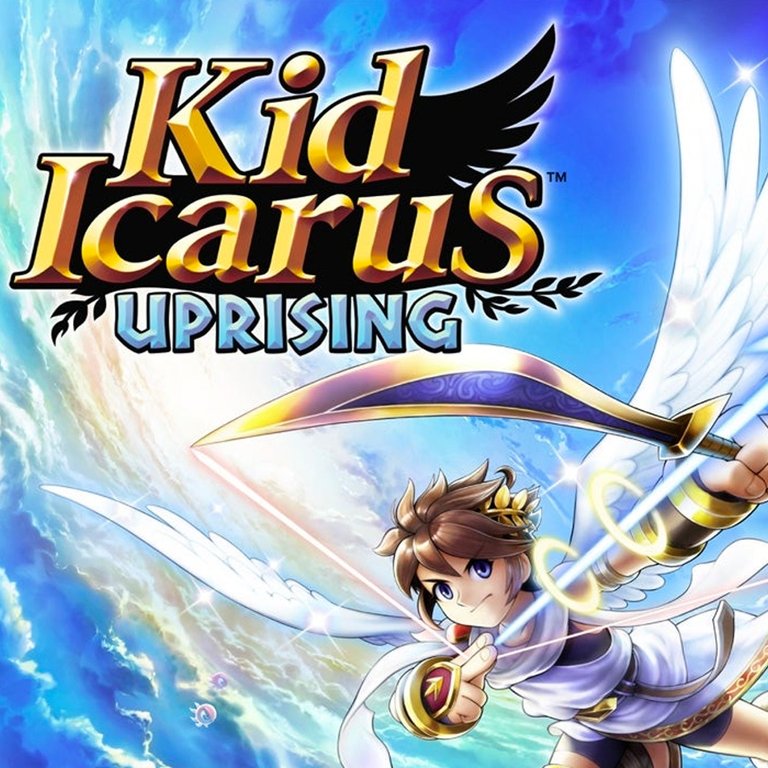 Source
All the pictures in this post were taken directly from the game by me and edited using CamScanner

One of my biggest problems when it comes to my relationship with video games is that I don't usually give opportunities to new franchises, I tend to get stuck in the same old titles and stick to safe parameters, what I know I'll enjoy.
While there is nothing wrong with conformism when it comes to this medium, there is an invaluable virtue in the ability to open up to new experiences, something I notice every time I try and am rewarded... Kid Icarus Uprising is a perfect display of it.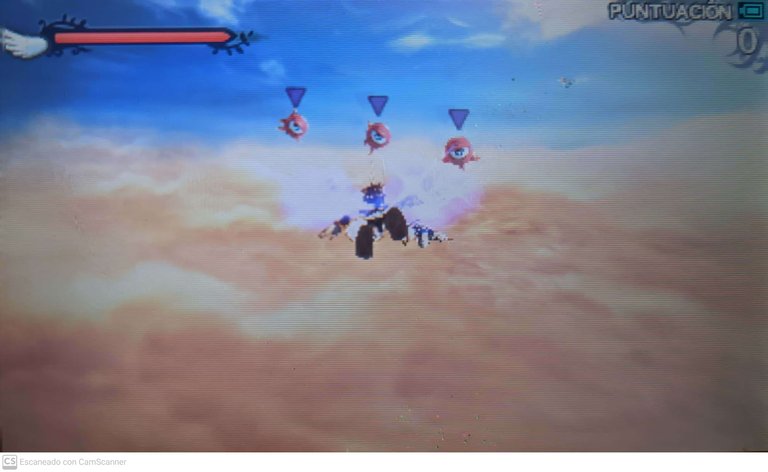 As I have explained in several posts previously within this community, a few weeks ago I had the opportunity to purchase a standard 3DS at a fairly cheap price, with the advantage that it also had a substantial catalog of pre-installed games: Mario Kart, Super Smash Bros. , Starfox, Ocarina of Time, etc.
Within this range of options I went for those with which I was already familiar, and although I would never consider it my favorite console of all time, I will admit that it has given me many hours of fun.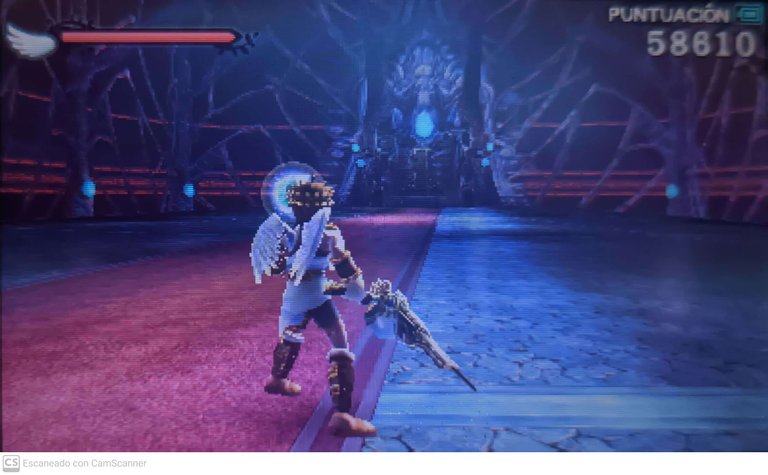 The irony is that within all these games there was only one that until now I had not deigned to try, the previously mentioned Kid Icarus.
Of course, I remember that when it was released I had heard wonders about it, praising its three-dimensional visual style that took full advantage of the technical capabilities of the Nintendo laptop, as well as the intelligent way in which the controls had been implemented. the console.
If we get through a couple of chapters we'll see that all this praise was well deserved, however, Uprising's virtues go far beyond a nice control scheme and decent visual presentation.
Although it is a third-person rail shooter, there are a large number of mechanics that make this a much larger experience than what we are used to with other exponents of the genre, giving us some freedom at very specific moments, and allowing us to Let's personalize our experience through aesthetic improvements that have an impact on gameplay.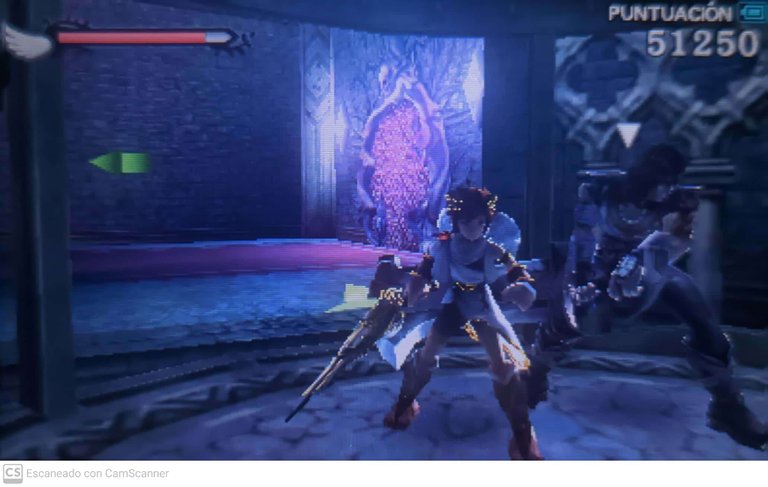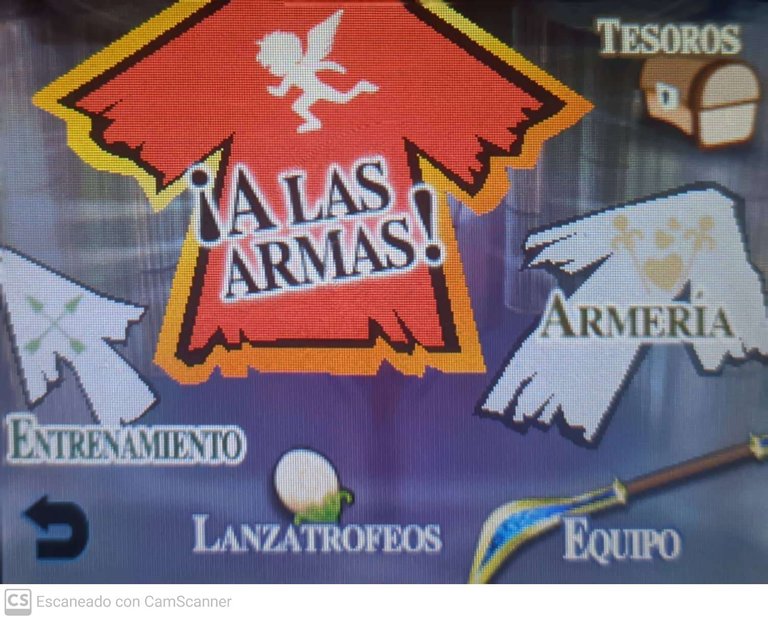 Kid Icarus reinterprets Greek mythology from a perspective clearly inspired by Japanese anime, something evident in all the aesthetic identity of the adventure, its characters, its creatures and all the maps that we go through controlling "Pit".
Uprising is a hodgepodge of ideas presented in a simple and harmonious form, willing to give up its own complexity for a great deal of fun for its player. Its selectable chapter scheme works perfectly for playing short games on the 3DS and its performance is great despite the large amount of detail we have on screen all the time.
It's not perfect, obviously, and I feel like the "on-foot" segments of the gameplay could be tweaked a bit more, nonetheless, it's a very solid game that makes me feel passionate about a franchise that I was previously totally unaware beyond its timid involvement in Super Smash Bros.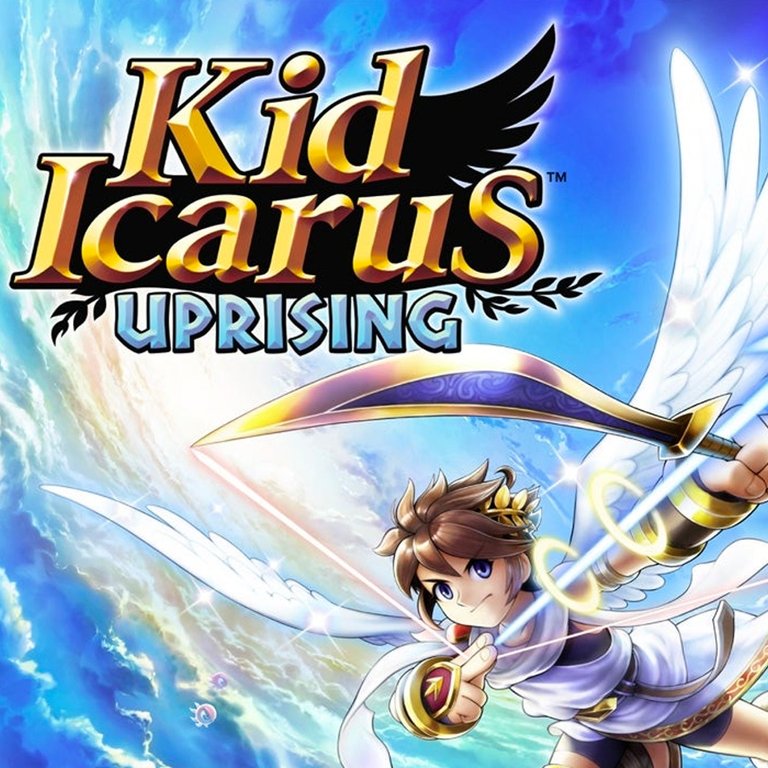 Source
Todas las imágenes en este post fueron tomadas por mi y editadas usando CamScanner

Uno de mis mayores problemas cuando se trata de mi relación con los videojuegos es que no suelo darle oportunidades a franquicias nuevas, suelo estancarme en los mismos títulos de siempre y me mantengo en los parámetros seguros, aquello que sé que disfrutaré.
Si bien no hay nada malo con el conformismo cuando se trata de este medio hay una virtud invaluable en la capacidad de abrirse a nuevas experiencias, algo que noto cada vez que lo intento y soy recompensado... Kid Icarus Uprising es una muestra perfecta de ello.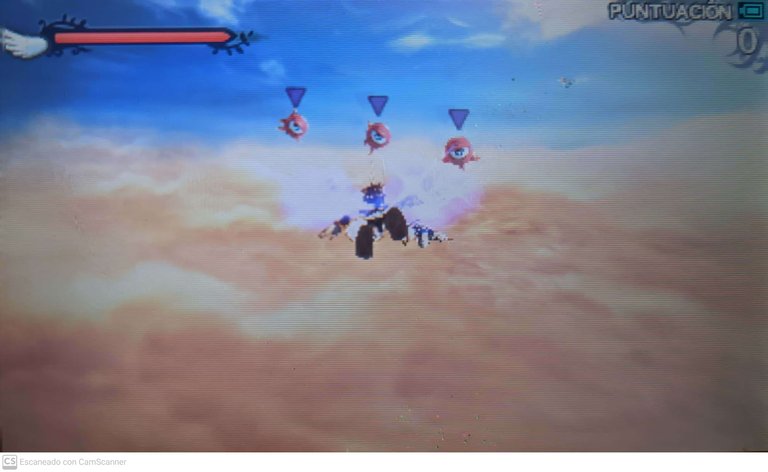 Cómo he explicado en varios post previamente dentro de esta comunidad, hace unas semanas tuve la oportunidad de adquirir un 3DS estandard a un precio bastante económico, con la ventaja de que aparte contaba con un catálogo de juegos sustancioso preinstalado: Mario Kart, Super Smash Bros, Starfox, Ocarina of Time, etc.
Dentro de este abanico de opciones me fui por aquellos con los que ya estaba familiarizado, y aunque nunca la consideraría mi consola favorita de todos los tiempos, admito que me ha brindado muchas horas de diversión.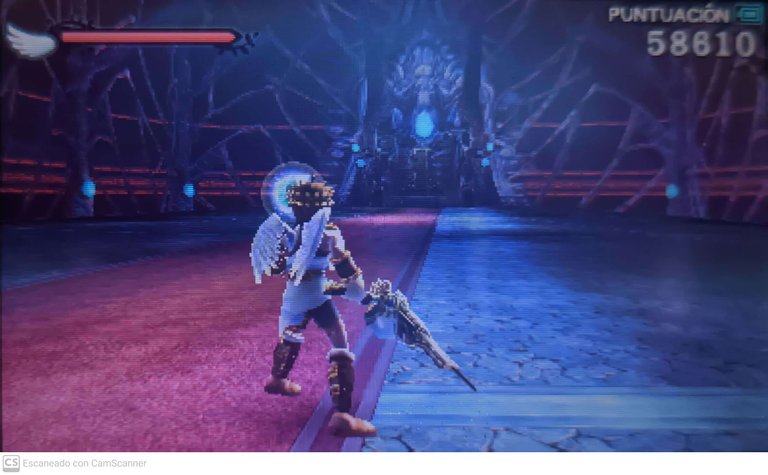 Lo irónico es que dentro de todos estos juegos solo había uno que hasta el momento no me había dignado de probar, el previamente mencionado Kid Icarus.
Por supuesto, recuerdo que cuando se estrenó había escuchado maravillas sobre el, alabando su estilo visual en tres dimensiones que le sacaba mucho provecho a las capacidades técnicas del portátil de nintendo, así como la forma tan inteligente en la que de habían implementado los controles de la consola.
Si completamos un par de capítulos veremos qué todas estas alabanzas eran muy merecidas, no obstante, las virtudes de Uprising van mucho más allá de un esquema de controles agradables y una presentación visual decente.
Si bien se trata de un shooter en rieles de tercera persona, existen una gran cantidad de mecánicas que hacen de esta una experiencia mucho más grande de lo que estamos acostumbrados con otros exponentes del género, dándonos cierta libertad en momentos muy concretos, y permitiendo que personalicemos nuestra experiencia a punta de mejoras estéticas que cuentan con un impacto en la jugabilidad.
Kid Icarus reinterpreta la mitología griega desde una óptica claramente inspirada por el anime japones, algo evidente en toda la identidad estética de la aventura, sus personajes, sus criaturas y todos los mapas que recorremos controlando a "Pit".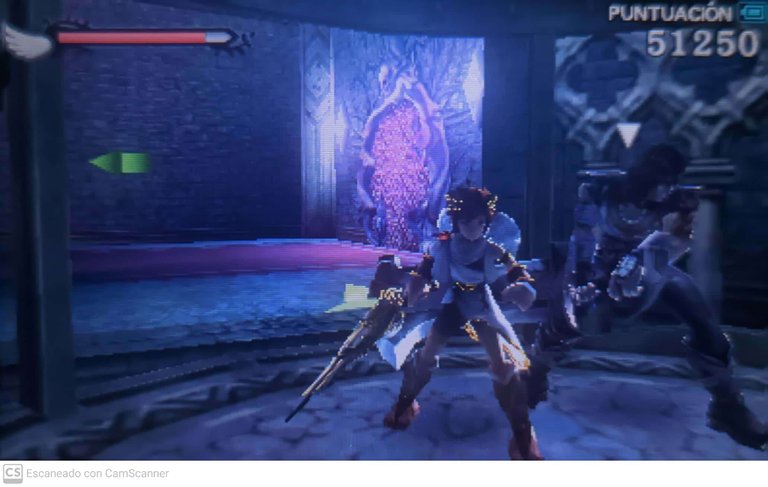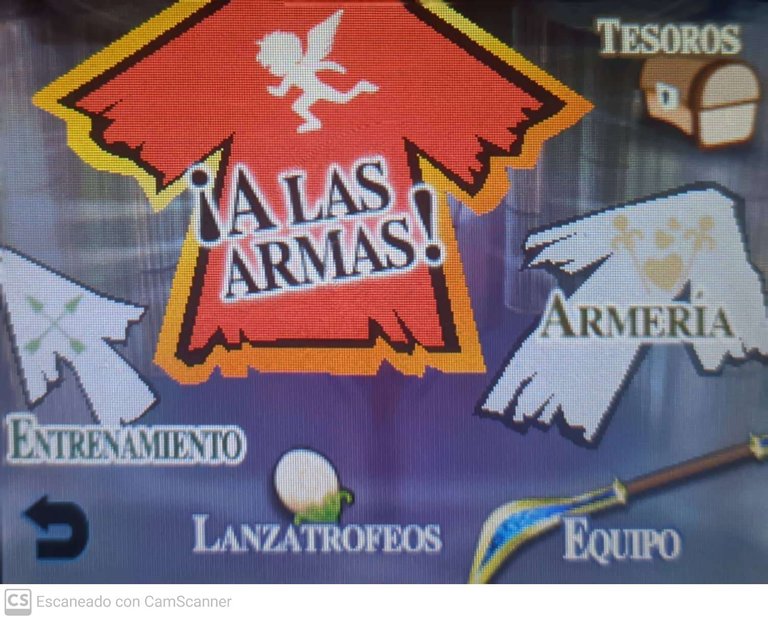 Uprising es una mezcolanza de ideas que se presenta en una forma simple y armoniosa, dispuesta a renunciar a su propia complejidad a cambio de una gran cantidad de diversión para su jugador. Su esquema de capítulos seleccionables funciona a la perfección para jugar partidas cortas en el 3DS y su rendimiento es estupendo a pesar de la gran cantidad de detalles que tenemos en pantalla todo el tiempo.
No es perfecto, obviamente, y siento que los segmentos "a pie" del gameplay podrían ajustarse un poco más, no obstante, es un videojuego muy sólido que me hace sentir pasión por una franquicia que anteriormente ignoraba totalmente más allá de su participación tímida en Super Smash Bros.

Twitter/Instagram/Letterbox: Alxxssss