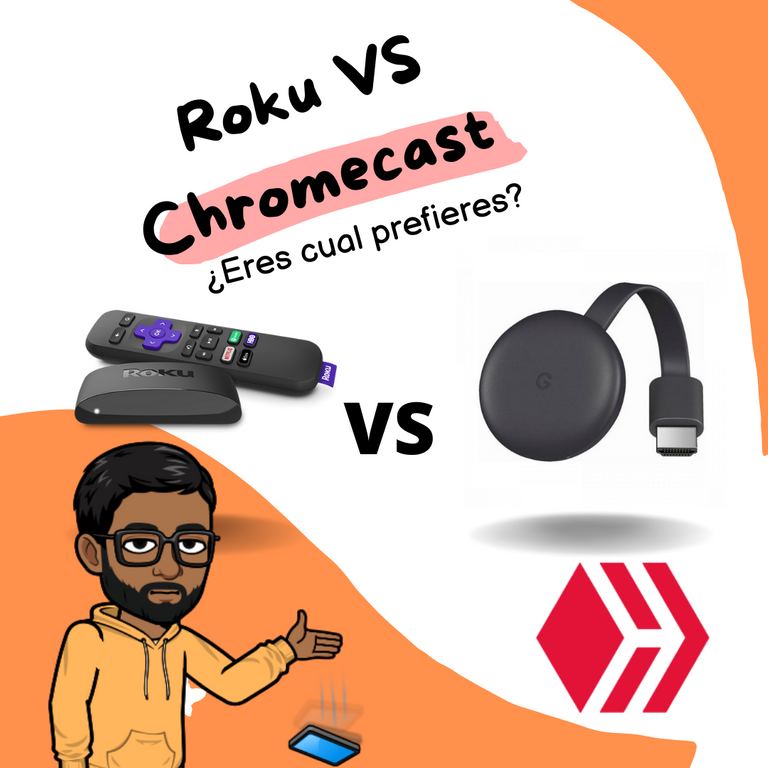 This cover was made using canva and Bitmoji, the pictures were taken of Roku's site and Romapy. All the other pictures through this post were taken by me

It is normal that today when we refer to forms of entertainment, one of the most tense debates that can be generated around the subject has to do with the various streaming services that exist at our disposal: Netflix, HBO Max, Amazon Prime, Disney Plus, Hulu, Etc... Questions like, Which one has the best catalogue? Who has the best interface or the best player? And which one has the best price? they are part of our daily lives, while we ignore another crucial aspect of the experience.
Among laptops, video game consoles and smartphones, a very particular method of content consumption has recently emerged: Smart TVs and devices to transmit content directly on our TV screens.
The reason why I decided to write this post has to do with the fact that even though the general public recognizes the value of all these ways of watching television series and movies, there is an indescribable level of comfort that arises when it comes to streaming things. directly on the TV using a device where this activity is the main function.
But, which device is better? Although there are multiple options: Apple TV, Roku, Chromecast, Mi TV, etc... today I would like to highlight the ones I consider most relevant: Roku and Chromecast, trying to discern which is objectively superior.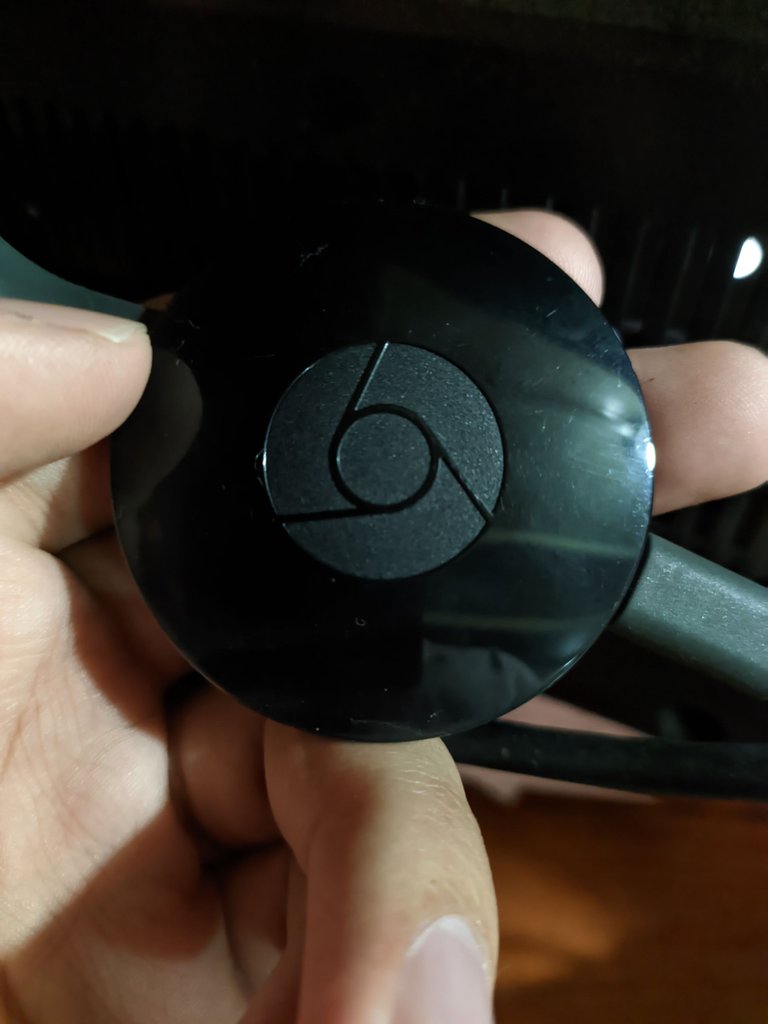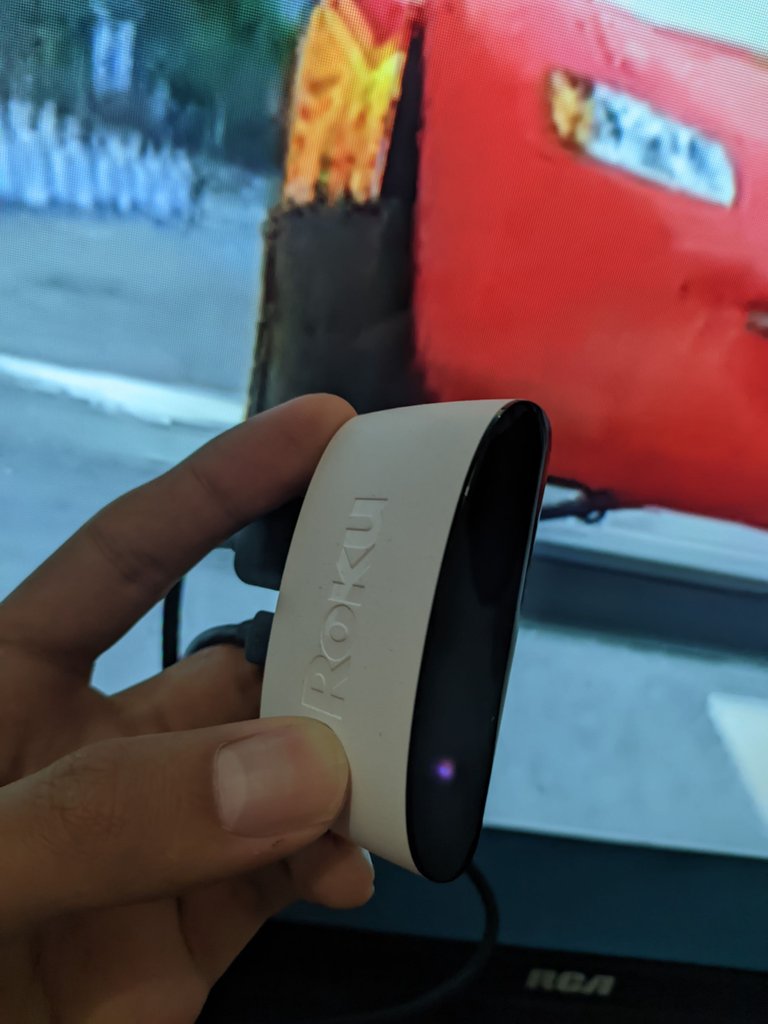 Why? Because even though they both do essentially the same thing, they each take a slightly different approach to serving the same purpose.
A couple of years ago we bought a Google Chromecast at home and it was honestly one of the best decisions we could make, although superficially it is sold as a device that can turn any TV screen with an HDMI input into a Smart TV, Extensive use of this device will show us that it can do much more. The Chromecast is a solid addition to the Android ecosystem, which, at the same time, considering the flexibility of Google applications, can be enjoyed without problem even if we have Apple phones.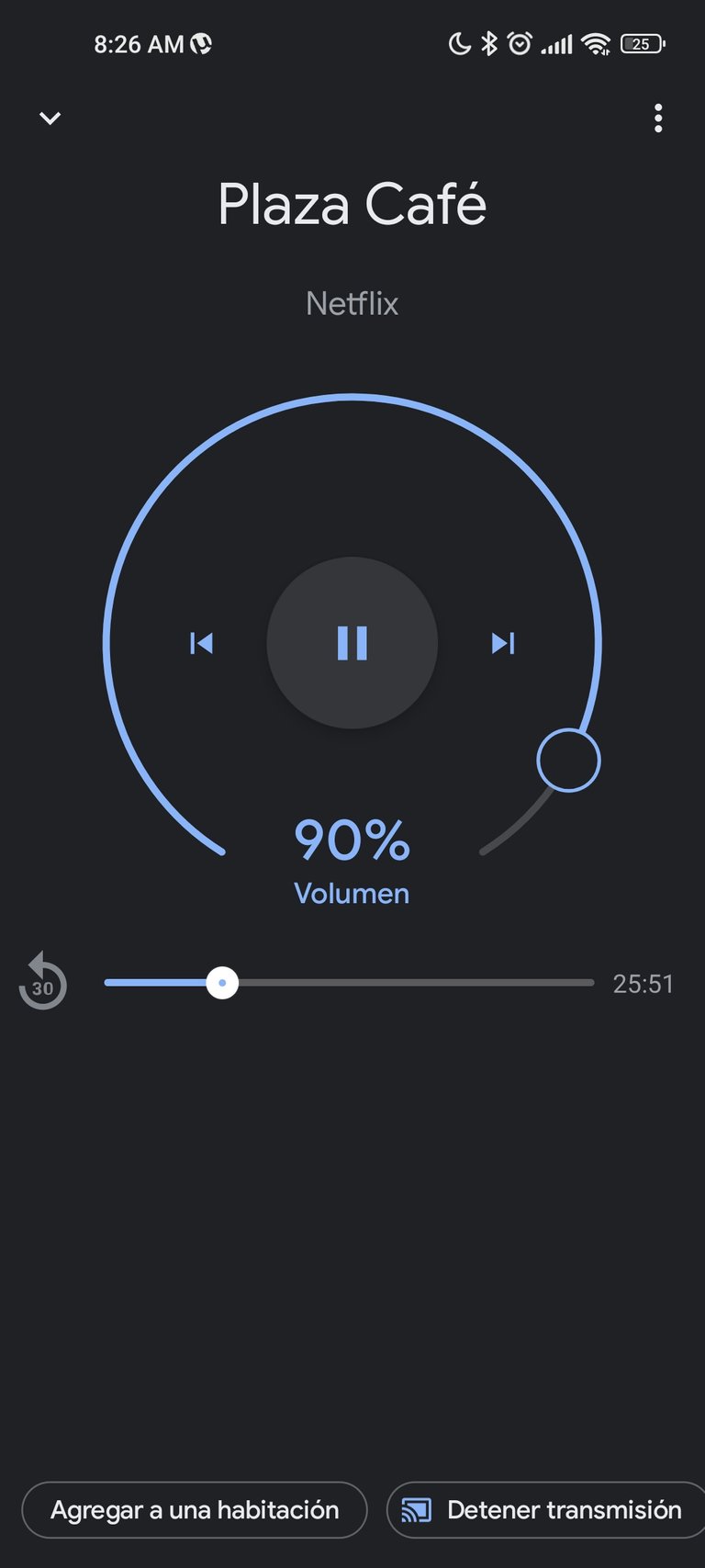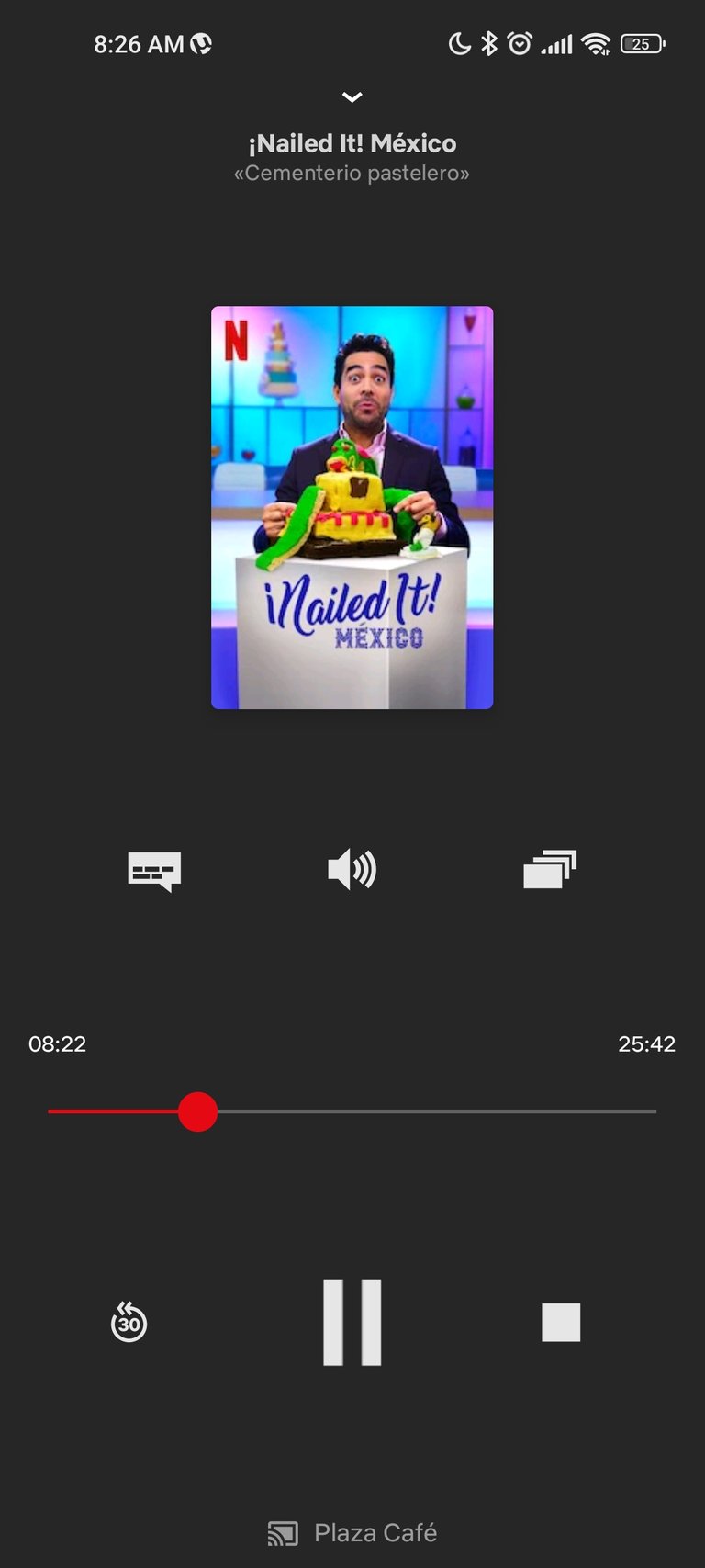 Its main function is to transmit content from our cell phones, allowing us to control absolutely everything without the need for secondary controls and finding its support in hundreds of applications: Netflix, HBO, Spotify, VLC, and even a couple of video games like Just Dance. The Chromecast is a piece of minimalist technology that takes advantage of its simplicity to deliver an experience that seamlessly complements our homes.
But what about Roku?
When we talk about Google Chromecast in all its presentations, it is an organic addition to the Google ecosystem, an ecosystem that is supported by applications such as Google Home and other physical devices such as the Google Assistant. On the other hand, the Roku has a much more restricted approach, sacrificing certain details in exchange for others that, depending on the user, could be greatly appreciated.
The initial premise is the same, with a Roku connected to our TV we can turn it into a Smart TV, although there are two factors that differentiate it considerably from Chromecast: The use of physical control and a unique interface.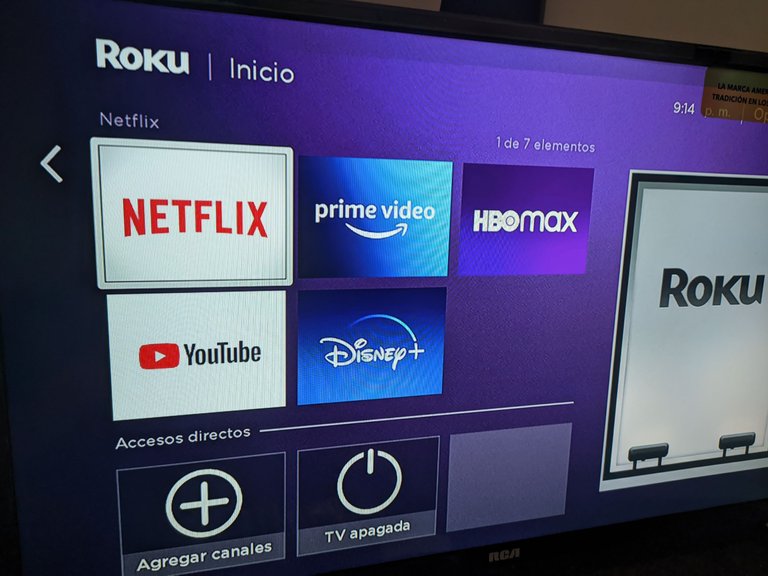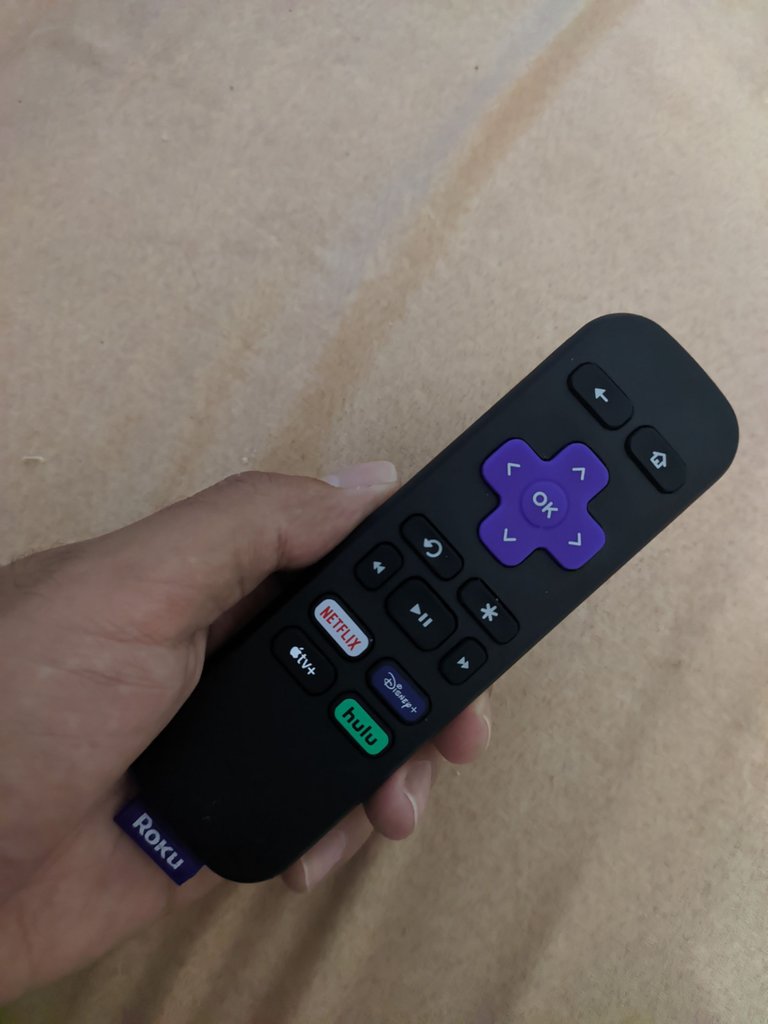 If in the Chromecast we kept all the applications on our cell phones, the Roku allows us to save them directly on the device, is this good or bad? In the end it ends up being a matter of personal preferences, on the one hand there is an indescribable comfort in the ability to have access to all applications from our smartphones, although things get complicated when we want to facilitate the use of the device to third parties who may not be are registered in our Local Wi-Fi network.
And here's my point, there are a lot of pros and cons to these two options, even though the Roku, for example, has an app to handle it directly from our phones, we're adding more steps to a process that could be a lot easier.
The use of dedicated apps installed in the internal memory of the Roku is something that can be seen as an advantage, the optimization of those that are available is usually very good and there is a lot of aesthetic appeal in the use of virtual channels where everything is more organized.
What do I prefer? I recently had the chance to use the Roku and while the overall experience is solid, I have to admit that in terms of efficiency Chromecast is still a cut above, by its very nature the number of apps available is higher and it's much more practical to save yourself the use of another check more. However, I am still able to see the value of Roku as a well-designed software device that could be ideal for any household that wants to get into the world of streaming without downloading dozens of apps to their smartphones.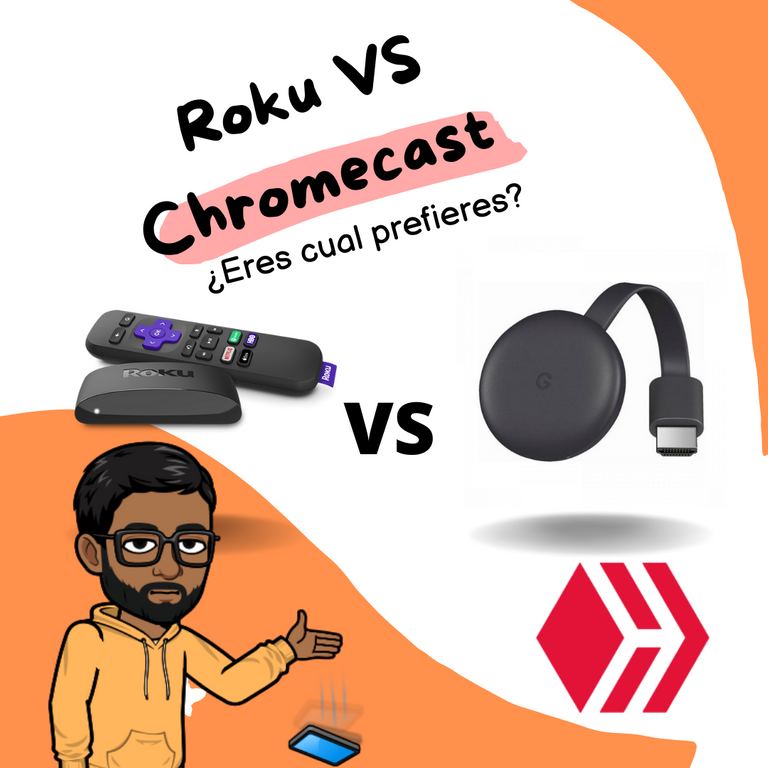 La portada fue creada usando canva y Bitmoji, las imágenes fueron sacadas del sitio web de Roku y de Romapy. Todas las imágenes restantes a lo largo de este post fueron tomadas directamente por mi

Es normal que en la actualidad cuando nos referimos a las formas de entretenimiento, uno de los debates más tensos que pueden generarse alrededor del tema tiene que ver con los diversos servicios de streaming que existen a nuestra disposición: Netflix, HBO Max, Amazon Prime, Disney Plus, Hulu, Etc... Preguntas como ¿Cuál es el que tiene un mejor catálogo? ¿Quien cuenta con la mejor interface o el mejor reproductor? y ¿Cuál tiene el mejor precio? forman parte de nuestro día a día, mientras que ignoramos otro aspecto crucial de la experiencia.
Entre las laptops, las consolas de videojuegos y los smartphones recientemente ha surgido un método de consumo de contenido bastante particular: Los smart TV y los dispositivos para transmitir contenido directamente en nuestras pantallas de TV.
La razón por la que decidí redactar este post tiene que ver con qué a pesar de que el público general reconoce el valor de todas estas formas de ver series de televisión y películas, existe un nivel de comodidad indescriptible que surge cuando se trata de reproducir cosas directamente en el TV empleando un aparato en dónde esta actividad es la función principal.
Pero, ¿Que aparato es mejor? Aunque existen múltiples opciones: Apple TV, Roku, Chromecast, Mi TV, etc... hoy quisiera resaltar a los que considero más relevantes: Roku y Chromecast, tratando de discernir cuál es objetivamente superior.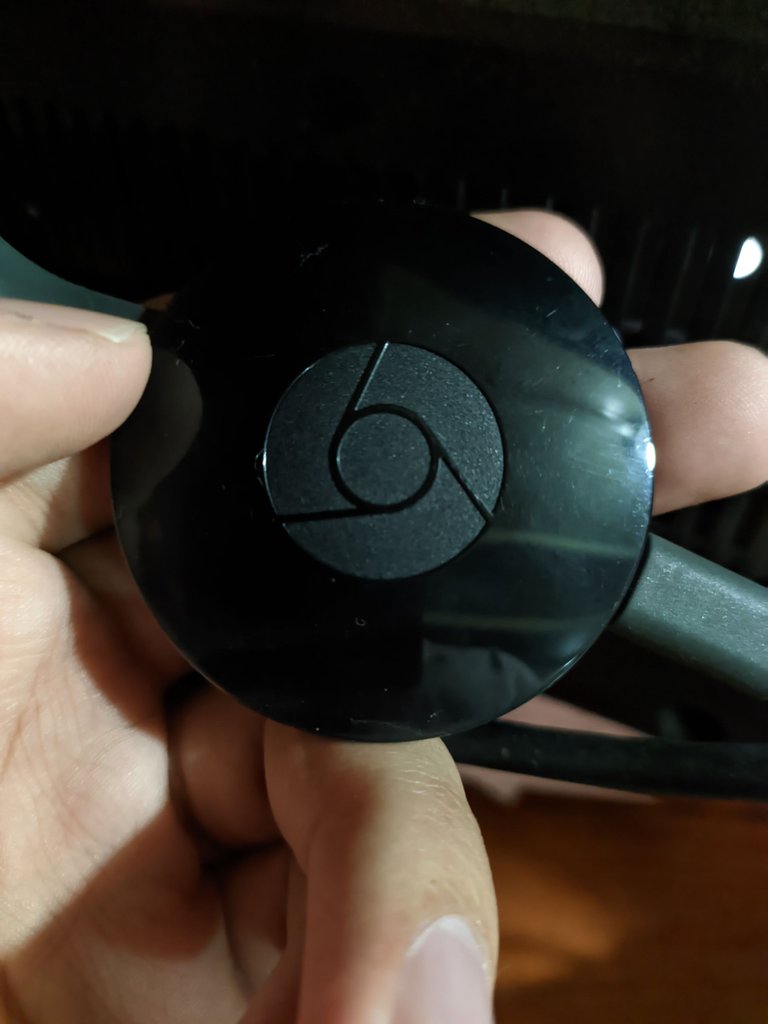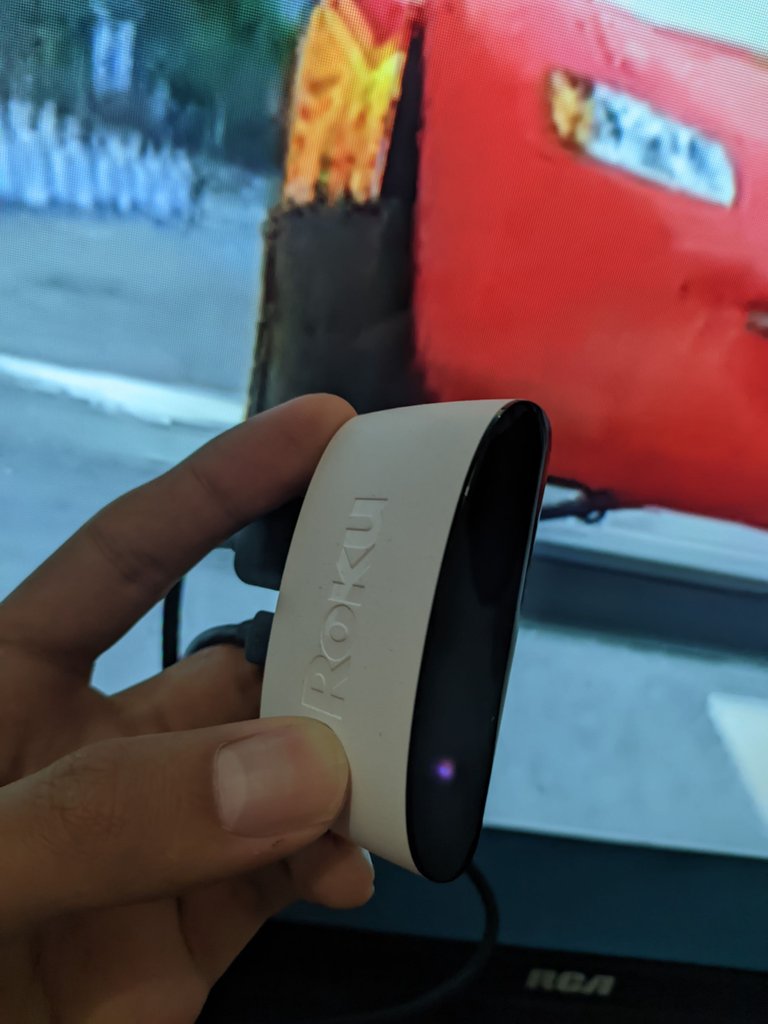 ¿Por qué? Porque a pesar de que ambos hacen lo mismo esencialmente, cada uno de ellos tiene un acercamiento ligeramente distinto para cumplir la misma finalidad.
Desde hace un par de años adquirimos un Google Chromecast en casa y honestamente fue una de las mejores decisiones que pudimos tomar, si bien de forma superficial se vende como un dispositivo que puede convertir cualquier pantalla de TV con una entrada HDMI en un Smart TV, el uso extensivo de este aparato nos demostrará que puede hacer muchísimo más. El Chromecast es un adición sólida al ecosistema de Android, que, al mismo tiempo, considerando la flexibilidad de las aplicaciones de Google, puede disfrutarse sin problema aunque contemos con teléfonos de Apple.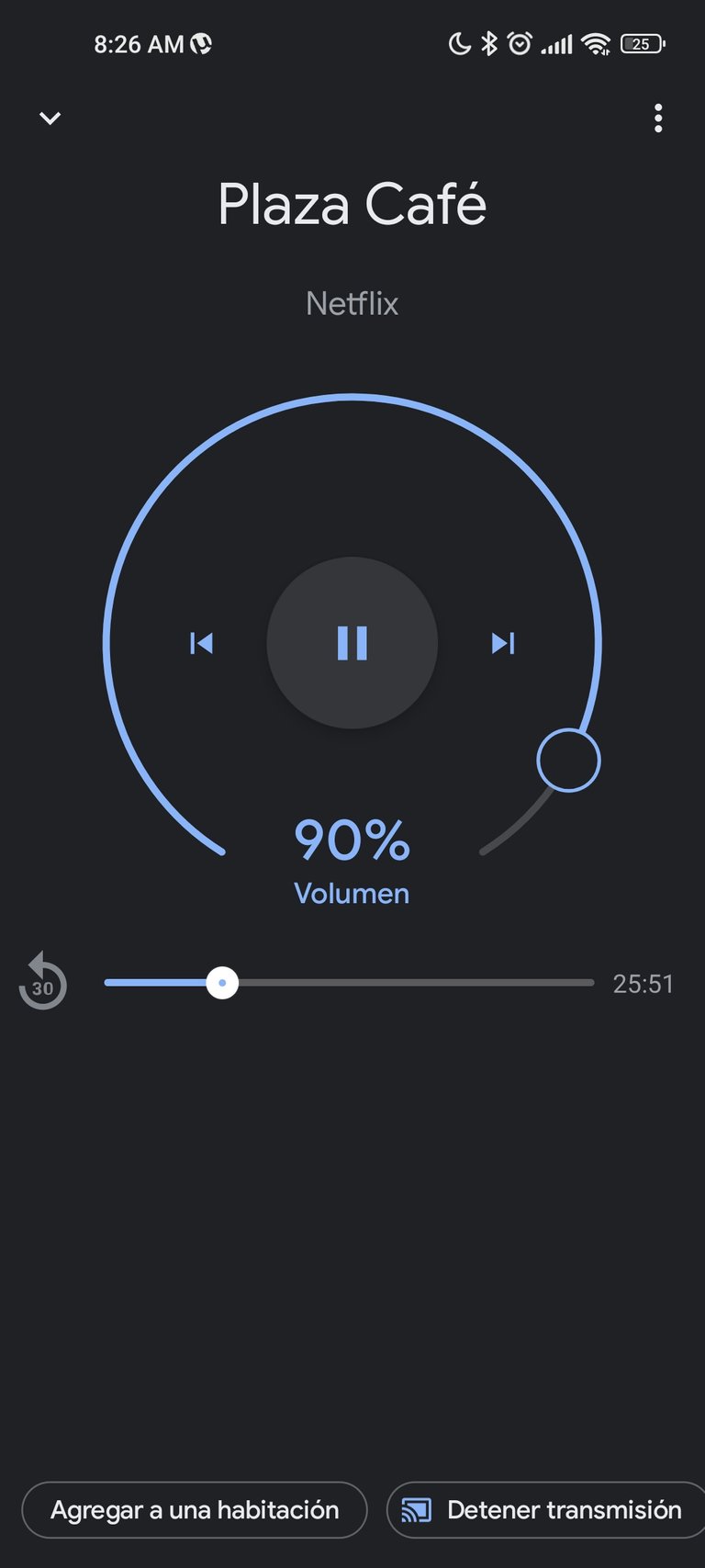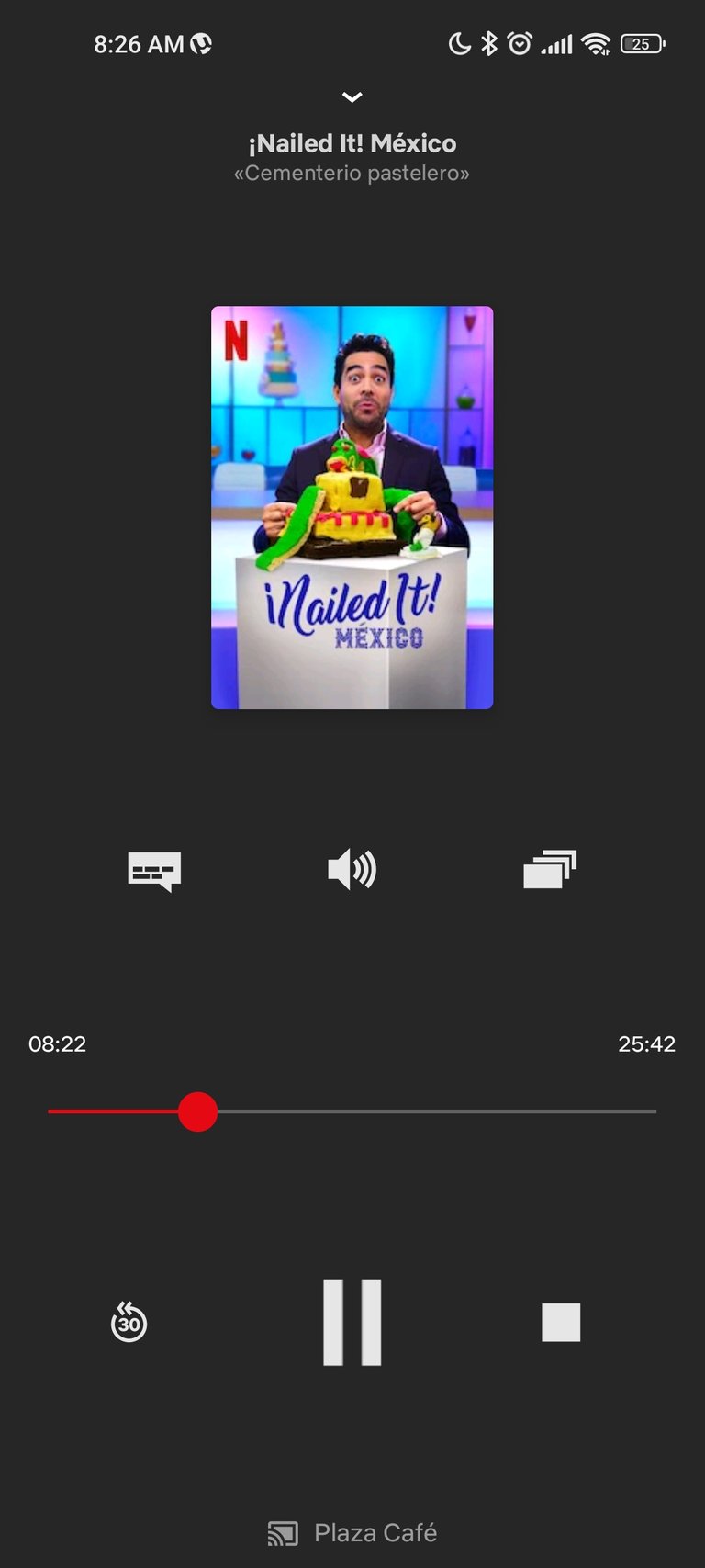 Su función principal es transmitir contenido desde nuestros celulares, permitiéndonos controlar absolutamente todo sin necesidad de mandos secundarios y encontrando su soporte en cientos de aplicaciones: Netflix, HBO, Spotify, VLC, e incluso un par de videojuegos como Just Dance. El Chromecast es una pieza de tecnología minimalista, que aprovecha su simpleza para entregar una experiencia que se complementa sin problemas en nuestros hogares.
¿Pero que sucede con Roku?
Cuando hablamos del Google Chromecast en todas sus presentaciones se trata de una adición orgánica al ecosistema de Google, un ecosistema que se ve apoyado por aplicaciones como Google Home y otros dispositivos físicos como el Google Assistant. Por otro lado, el Roku tiene un enfoque mucho más restringido, que sacrificar ciertos detalles a cambio de otros que dependiendo el usuario podrían agradecerse bastantes.
La premisa inicial es la misma, con un Roku conectado en nuestra TV podemos convertirlo en un Smart TV, aunque existen dos factores que lo diferencian considerablemte del Chromecast: El empleo de un control físico y una interface única.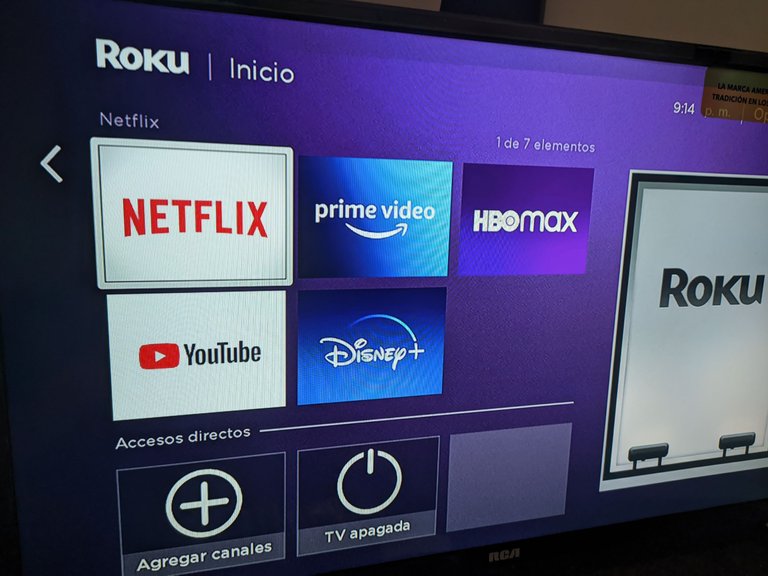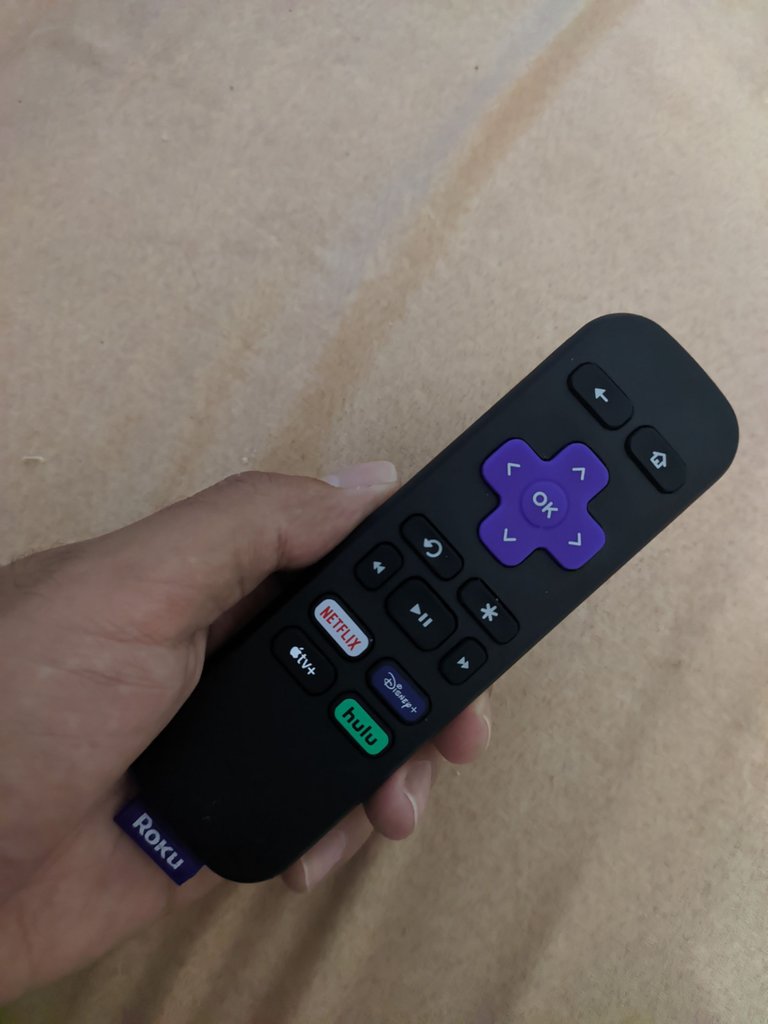 Si en el Chromecast manteniamos todas las aplicaciones en nuestros celulares, el Roku nos permite guardarlas directamente en el aparato, ¿Es esto bueno o malo? Al final termina siendo una cuestión de preferencias personales, por un lado hay una comodidad indescriptible en la capacidad de tener el acceso a todas las aplicaciones desde nuestros smartphones, aunque las cosas se complican cuando queremos facilitarle el uso del dispositivo a terceros que quizá no se encuentren registrados en nuestra red Wifi Local.
Y este es mi punto, existen muchas ventajas y desventajas en estas dos opciones, aunque el Roku, por ejemplo, cuenta con una aplicación para manejarlo directamente desde nuestros teléfonos, estamos agregando más pasos a un proceso que podría ser mucho más sencillo.
El uso de apps dedicadas e instaladas en la memoria interna del Roku es algo que puede verse como una ventaja, la optimización de aquellas que se encuentran disponibles suele ser muy buena y hay mucho atractivo estético en el uso de canales virtuales en dónde todo está más organizado.
¿Que prefiero yo? Recientemente tuve la oportunidad de usar el Roku y aunque la experiencia general es sólida, debo admitir que en términos de eficiencia Chromecast sigue estando por encima, por su propia naturaleza la cantidad de aplicaciones disponibles es superior y es mucho más práctico ahorrarse el uso de otro control más. No obstante, sigo siendo capaz de ver el valor de Roku como un dispositivo con un buen diseño de Software que podría ser ideal para cualquier hogar que desee introducirse al mundo del streaming sin necesidad de bajar decenas de aplicaciones a sus smartphones.

Twitter/Instagram/Letterbox: Alxxssss